Renovating your office can make a real difference to your business. A more attractive and efficient workspace can boost productivity and morale. But beginning the renovation process can feel overwhelming – there's a lot to consider. Below, we go through the process of renovating your office step-by-step. 
Have a plan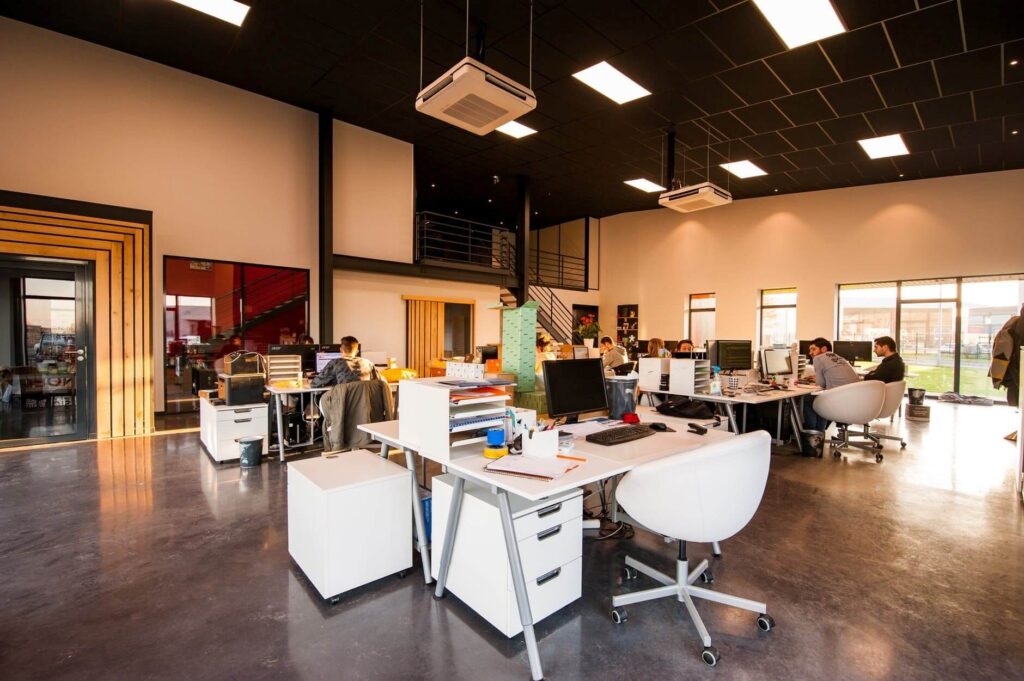 source: arensonof.com
The first thing you need is a coherent plan. There are many different aspects involved when renovating an office – if you prepare inefficiently, it can quickly become overwhelming. Just work out your goals for the renovation. If you know exactly what you want from your new office, then it'll become easier to actualise it. 
Consider layout and design
Layout is more important than ever. The way you structure your office will either encourage collaboration and teamwork or inhibit it. Many modern offices are aligning with this by embracing an open framework with meeting rooms and wide, clear spaces. On top of this, you should choose the right furniture to boost employee morale and fit with the layout you're planning. The appropriate pieces can easily be sourced from office furniture suppliers.
Have a colour scheme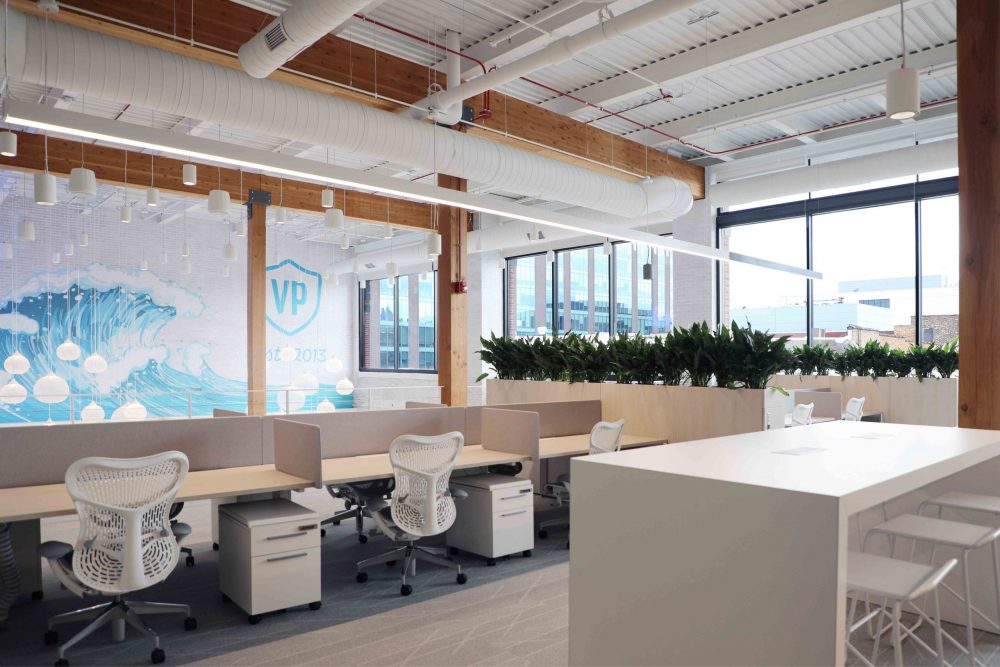 source: workdesign.com
Your colour scheme can make a surprising difference – different colours can encourage different moods. All white offices, for instance, can feel sterile and make employees lose enthusiasm and productivity. On the flipside, blue can be calming which makes it useful for relaxing rooms where employees might want to wind down. Alternatively, yellow and orangey colours are visually striking and can encourage productivity. Just ensure that your colour scheme matches with the mood you're aiming for in each room. 
Determine your goals and objectives
What do you hope to get out of your new office? Determining these objectives is critical. Look at your business and work out where your office needs to excel. If you welcome lots of visitors, then it's worth trying to make it as comfortable and appealing as possible: you should aim for quality meeting rooms and easier navigation signs around the office. Alternatively, if you have noisy activities going on you should look to sound-proof rooms to make the workplace discrete.
Calculate your budget and costs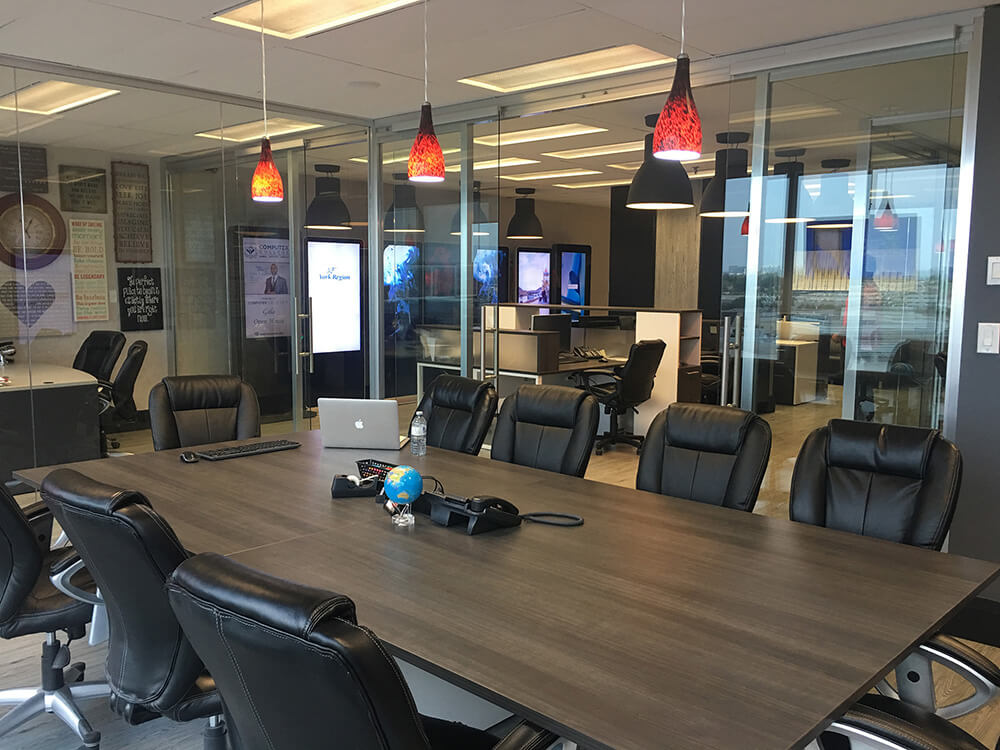 source: hestiadesignandbuild.com
Knowing your budget is key. Work out how much you can spend at the very beginning – exceeding your budget can lead to an unfinished workspace. 
Be sustainable
The ethos of your company might include a commitment to sustainability. In this situation you should look to construct an energy-efficient office. This can be achieved with energy efficient products, solar panels above the building and lights that automatically switch off when not in use.
Space for business growth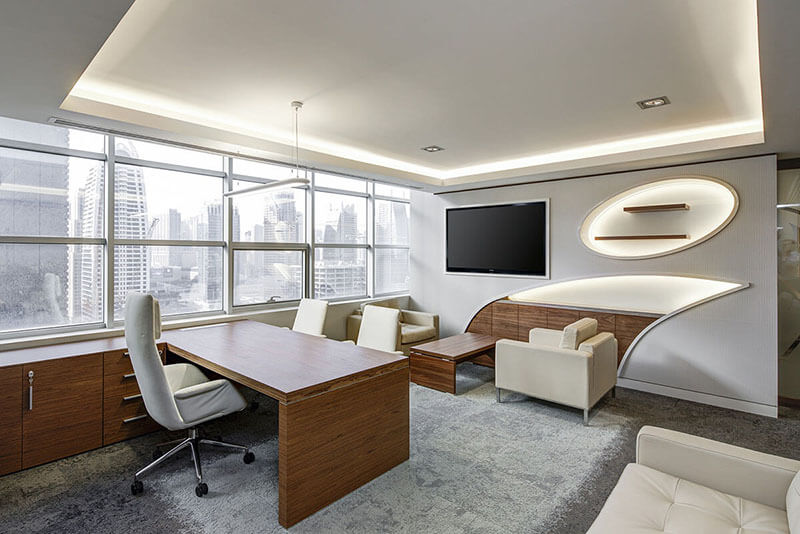 source: spectruminteriors.co.uk
Consider your company's trajectory. Is it likely that you'll be hiring more staff in the future? Plan ahead by ensuring there's enough space in your office for more people.
Specialized spaces
Is your company in a specialized sector? If so, then it's worth tailoring the office to ensure that it fits your operations. However, some businesses flexibly move between sectors. Plan ahead and ensure your renovations cover any other industries the business might explore. 
Renovating your office can bring many benefits. But there are plenty of issues to consider before achieving this. Make sure you plan ahead, identify your layout and colour scheme, and try and be as sustainable as possible.