Doing a kitchen remodeling project is not a walk in the park. A good kitchen design has many components to be taken into consideration attentively. Foremost among these comes the countertops. Countertops are one of the most significant members of a kitchen: they are the first thing that greets the eye when you enter the room. Therefore, picking the right countertop changes your kitchen design from head to toe, adding great appeal to it. You have probably mixed and matched and compared and contrasted every countertop material and style in your hand as you look for new countertops online and at the store. With their many benefits and immense popularity, quartz countertops will likely emerge victorious from this competition of the finest and most popular countertop materials. What are the benefits of quartz countertops, then?
Advantages of Quartz Countertops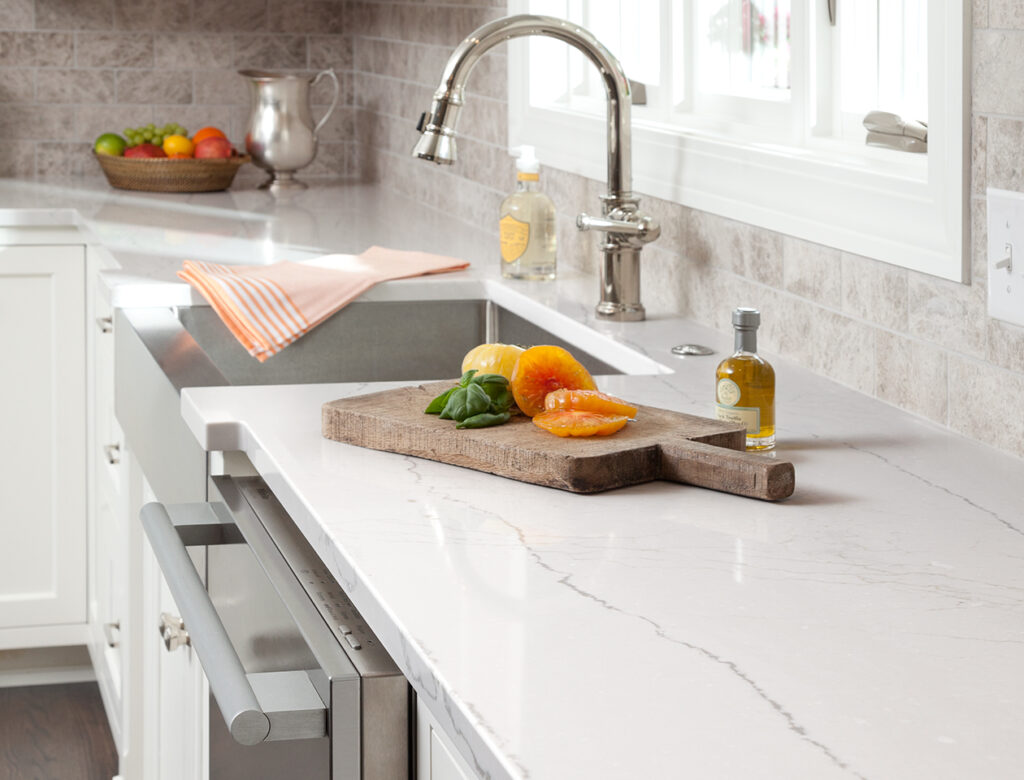 source: pinterest.com
Why choose quartz over the iconic vibe of marble or the natural beauty and strength of granite? What makes numerous homeowners employ quartz countertops in their renovation projects? 
The main reason leading to the popularity of quartz countertops have gained is that they offer various advantages. Find below some of the most significant of these perks:
Excellent Durability
Quartz is an extremely strong manufactured material composed of a mixture of stones, resin, polymers, and pigments. It structurally resembles granite, which is an incredibly durable stone. 
Quartz countertop slabs are resistant to scratches, blows, spills, and heat. Since it offers excellent durability, it is also quite a cost-effective countertop material in the long run. Although they will naturally show a little wear after some point, they are also resistant to chips and dents.
Customizability 
source: pinterest.com
Since quartz is a manufactured stone, into the blend of which color pigments are added, it is an entirely customizable material. However you design the other components of your kitchen, such as backsplashes, cabinets, tiles, and appliances, you can have the quartz countertop slabs made in the exact colors and shades to fit them perfectly. Being able to control the fashion of the countertop slabs provides you with great flexibility and ease in the design process of your kitchen remodeling project. 
Non-Porous Surface 
Yet another advantage of quartz slabs is that they have non-porous surfaces, which prevent bacterial growth on your countertops. Having no pores on the surface makes quartz countertops impermeable against spills of liquids. This helps enhance their longevity, as well as equipping them with quality hygiene. 
Environmentally Friendly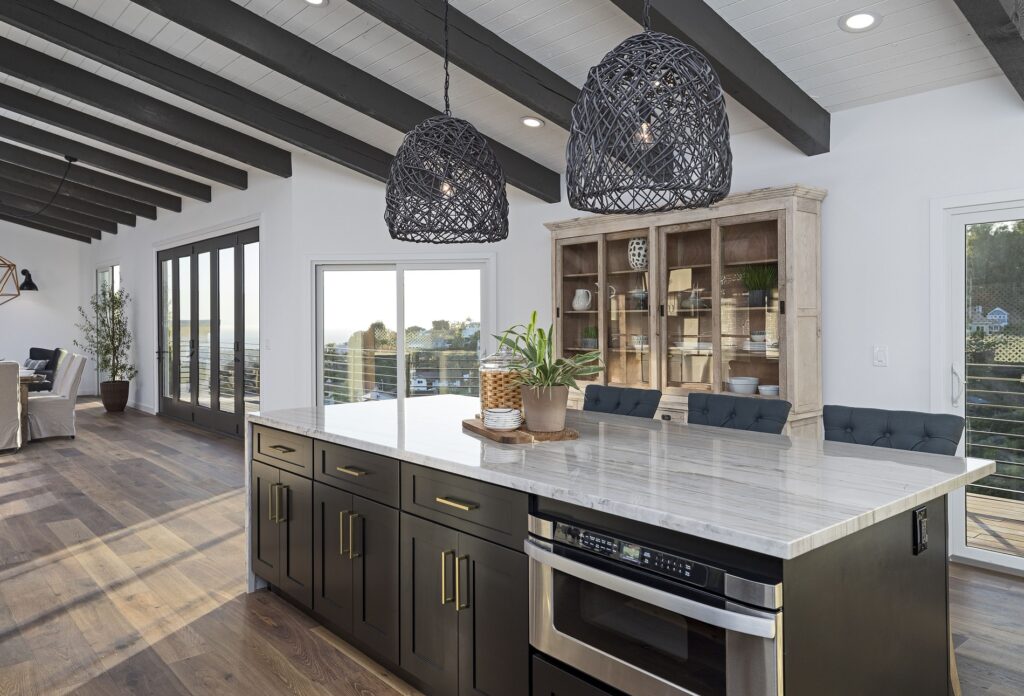 source: pinterest.com
In addition to its practical and financial benefits, quartz countertops are also environmentally friendly to an extent. Employing quartz as the countertop material for your kitchen remodeling project allows you to reduce your carbon footprint because the quartz production process involves reusing the previously disposed of quartz production material. 
Effortless Maintenance 
Here is a great thing about quartz countertops: they are effortless to clean and maintain. Quartz countertop cleaning can be done by simply wiping them with a warm, damp cloth and a little soap.
Quartz countertops require no sealing, which makes them ideal for long-term maintenance. 
Elegant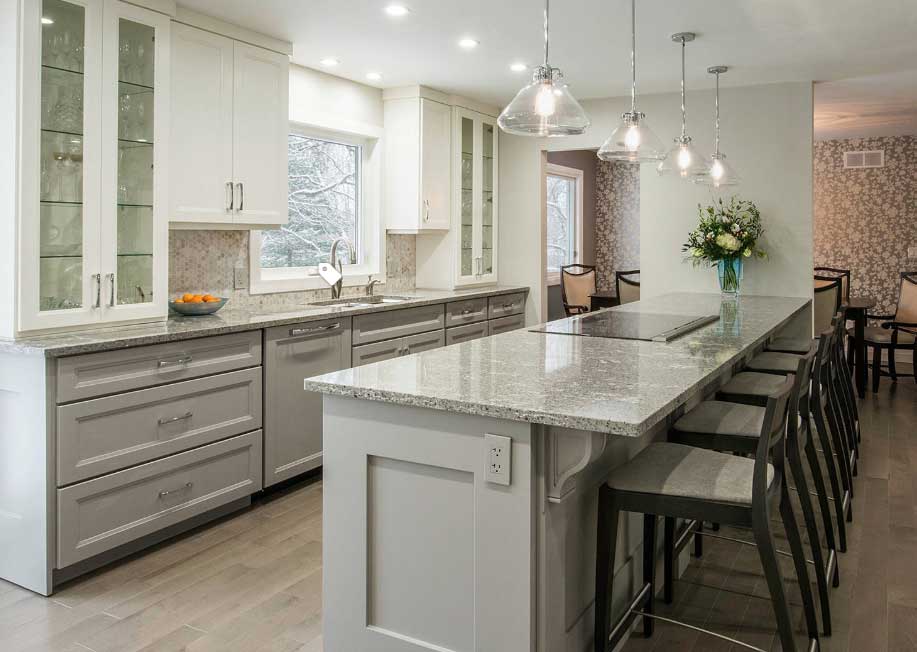 source: pinterest.com
Longevity, practicality, and easy maintenance are only some of what quartz offers. With their shiny appearance and customizable colors, quartz countertops are sure to add elegance to your kitchen and value to your house. Hence, they may even provide you with a profit gain should you decide to sell your home in the future.  
When Did Quartz Countertops Become Popular?
Quartz slabs have been used as a surface material for over 50 years. However, they emerged as a popular countertop material in the '90s, with the realization of their perks by American consumers. Today, the popularity of quartz countertops gained in the '90s still continues to increase each and every day due to their many significant advantages.
What Are the Disadvantages of Quartz Countertops? 
Although they are a much-popular product, there are also a few disadvantages of quartz countertops. Find below a list of the cons of quartz countertops:
High prices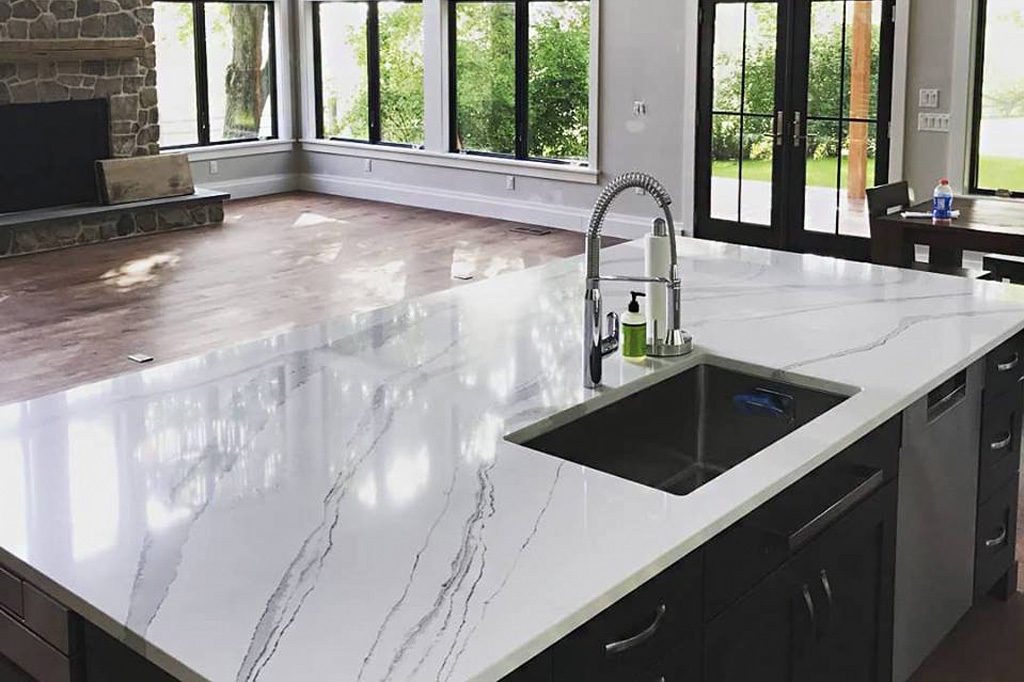 source: pinterest.com
Despite their dazzling price tags that may go hard on your remodeling project budget, you should note that with the longevity they offer, quartz slabs will prove to be an excessively cost-effective countertop material choice in the long run. 
Manufactured 
Although the production of quartz countertops employs a process of reusing the waste material that derives from previous production processes, quartz is a manufactured material, after all, and hence relatively more harmful than natural stones like marble or granite for the environment.
Conclusion
Along with ensuring being able to find the best quartz countertops suitable for your unique design thanks to their versatility, quartz countertops also guarantee easy maintenance and durability, making them a perfect choice for high-traffic kitchens. Accordingly, there are countless advantages that make quartz countertops user-friendly, clarifying their popularity. If you are looking for the perfect countertop material for your kitchen renovation, you should definitely start considering quartz as your ideal pick.