Building a garden office in the back of your home is a wonderful idea because you would be able to create a space where you can work productively and at the same time be able to separate your work life from your personal life.
But while exciting, the reality is that building a garden office that you love and will want to actually use on a day to day basis isn't a simple or easy feat. There is a lot of work that goes into planning, designing and of course building to get everything up perfectly.
What Does it Cost to Build a Garden Office?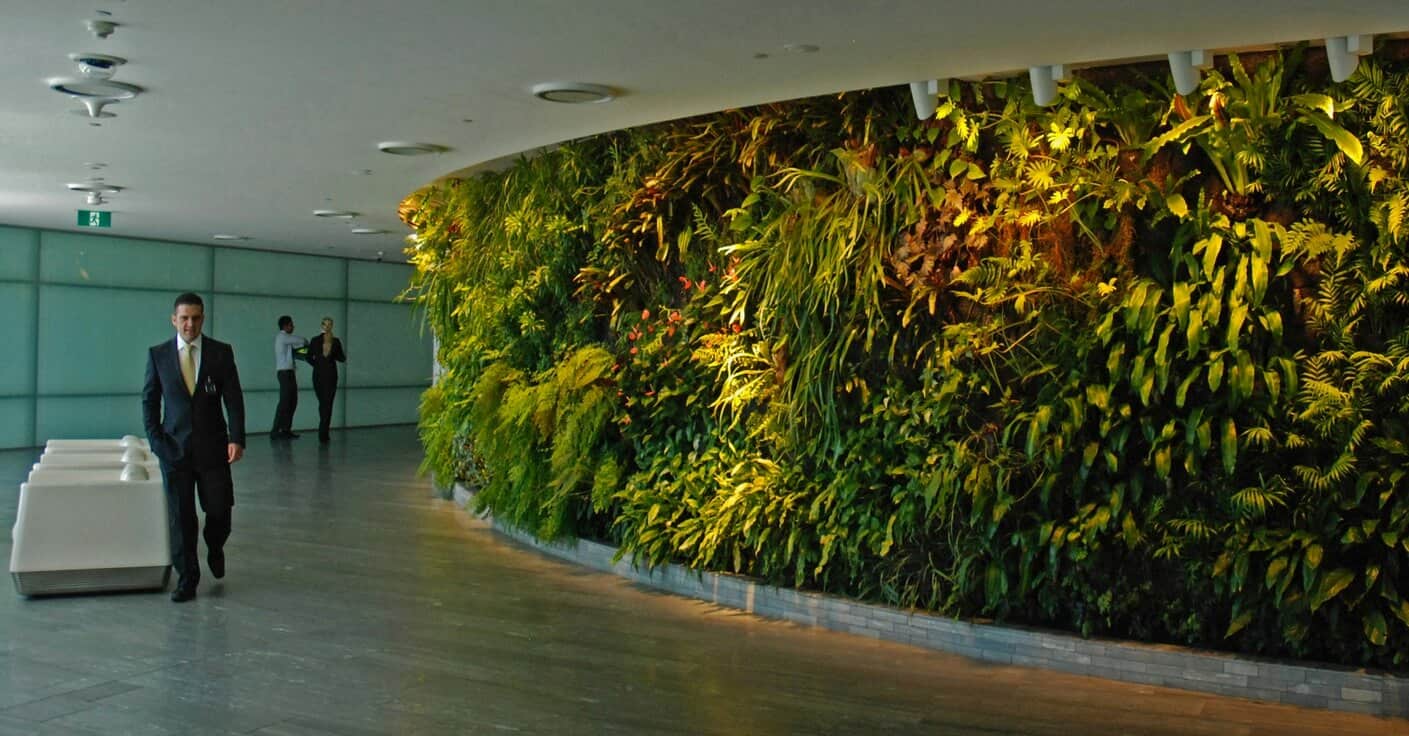 source: benevaplantscapes.com
How much you're going to have to shell out for your garden office will all depend on whether you are going to be building a structure based on a pre-built template or something that is completely bespoke. Of course, you have to also factor in the materials you end up using, the quality of the doors you choose and whether or not you decide to get double glazed windows… oh, let's not forget all the fixtures and fittings.
If you are planning on using your garden office all year around then you are going to have to consider the fact that you have to get and install appropriate heating, ventilation, and let's not forget that all-important electricity! All of this requires you having to shell out cash to make sure that the work is done to a high standard and most importantly, done safely. For the dodgy work you must consider an experienced electrician from Ocean Reef who will do it more efficiently!

Maintaining Your Garden Office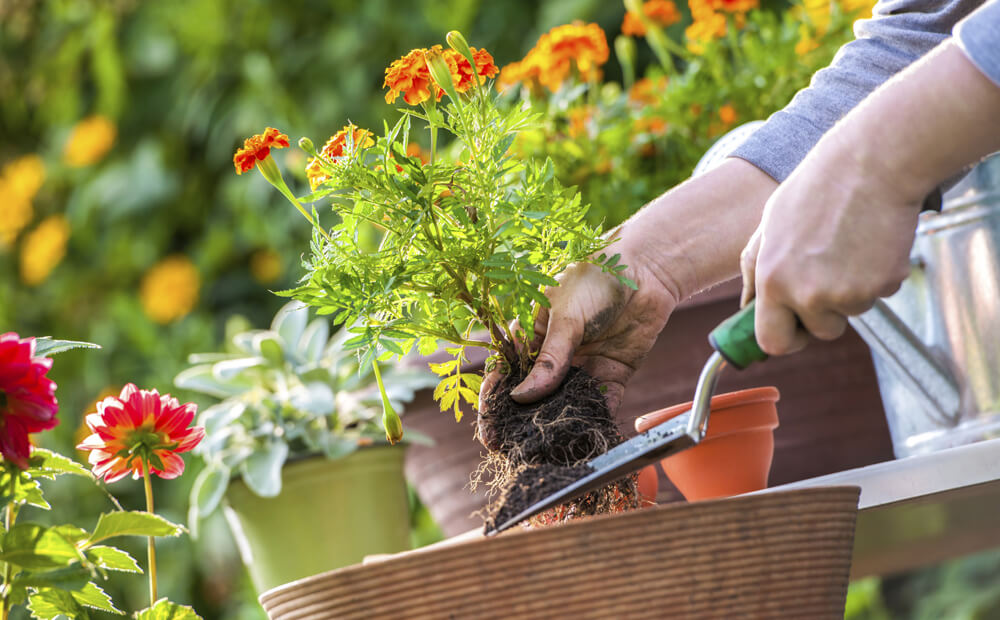 source: plusonline.nl
If you've done a solid job in actually building your garden office then the reality is that it won't need much maintenance at all. In fact, all you will really need to do is give the place a fresh lick of paint every couple of years to ensure that it stays looking good. However, one thing you need to keep in mind to avoid any issues of damp occurring in the future is to make sure that you install the base of your garden office properly. What this means is that when you are putting down the base that you leave some space, so that air can flow through… this will ensure that you will never experience any damp issues in the future. 
How To Build The Perfect Garden Office
source: gardenaffairs.co.uk
You don't want to create a garden office that looks completely different from the rest of your home because then it just won't look right. Rather you are going to want to put the time and effort into building an office that actually matches the style of your home. This will definitely look far better. To help you build the perfect office of your dreams here's what you need to do…
Step 1: Take Your Time Picking the Right Area for Your Office
source: patiogardent.com
Yes, you can place your office anywhere that is flat in your garden but you need to think long and hard before you finalize the position. You want to make sure that the office is placed in a position where it looks great from the house. You also want to avoid putting the garden office in a place which gets hit by direct sunlight as it's just going to result in becoming way too warm in the summer which isn't great if you want to work and be productive.
Instead of placing the office in a sunny spot, you are going to want to place it in a shadier part of the garden. This way your office will be cool in the summer and in winter it won't really matter because you can put the heating on to stay warm. One more thing is that you will want to perhaps consider leaving some space around the office structure so that if in future you need to do some repairs then you can do so with ease.
Step 2: Build Your Office to the Correct Size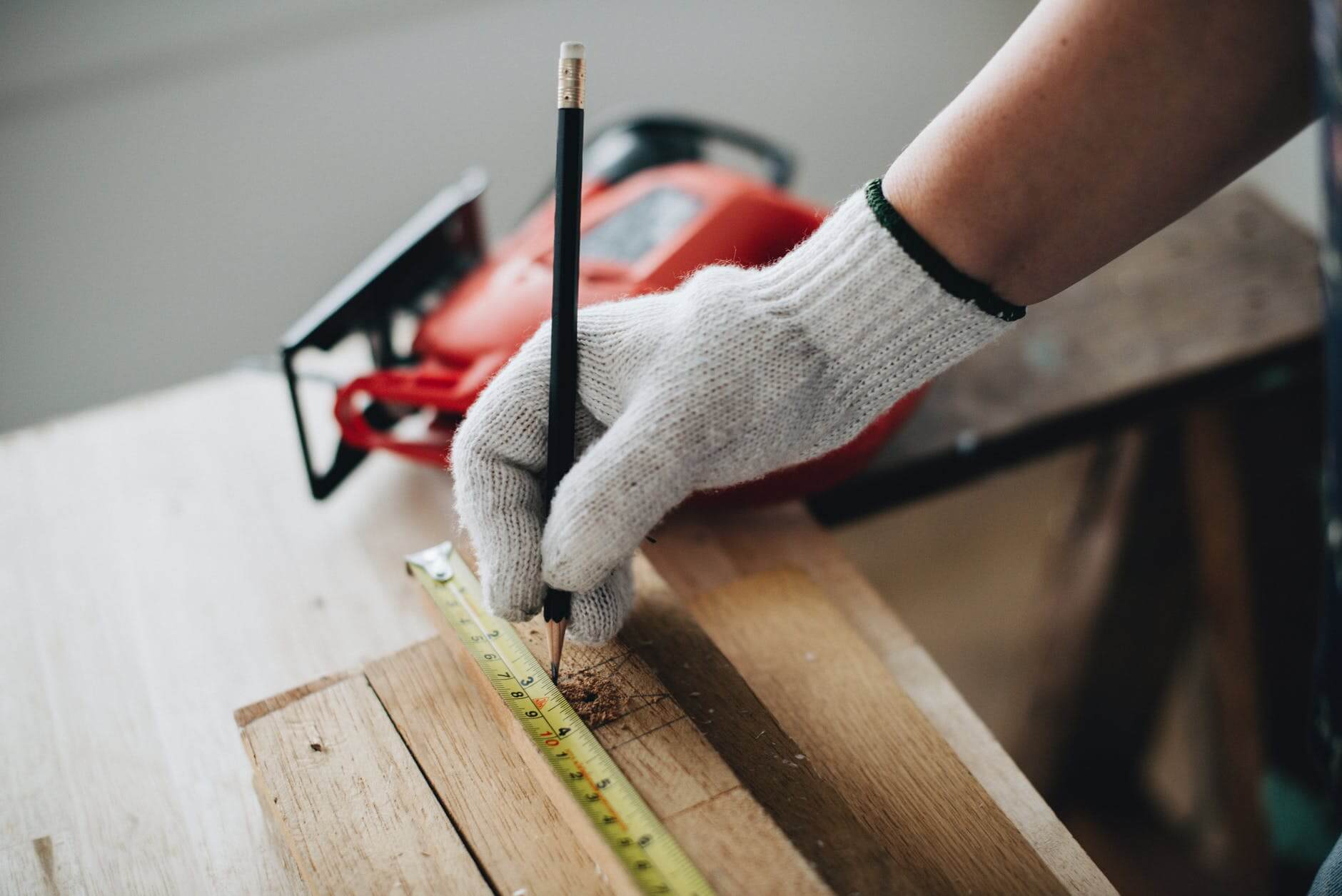 Of course, most of the time how big your garden office is going to be will be down to the regulations as set by where you live. However, you should work to keeping some sort of balance. You want to make the office big enough so that you are able to do your work productively, but at the same time, you don't want the office so big that it completely takes over your garden because that wouldn't look great either! Perhaps you could figure out the perfect size for your garden office by laying out strings on the ground and you keep making changes until you get the desired size. This way you will be able to figure out exactly how big the office should be without wasting a single penny changing things once construction has begun.
Step 3: Build the Office Using the Correct Materials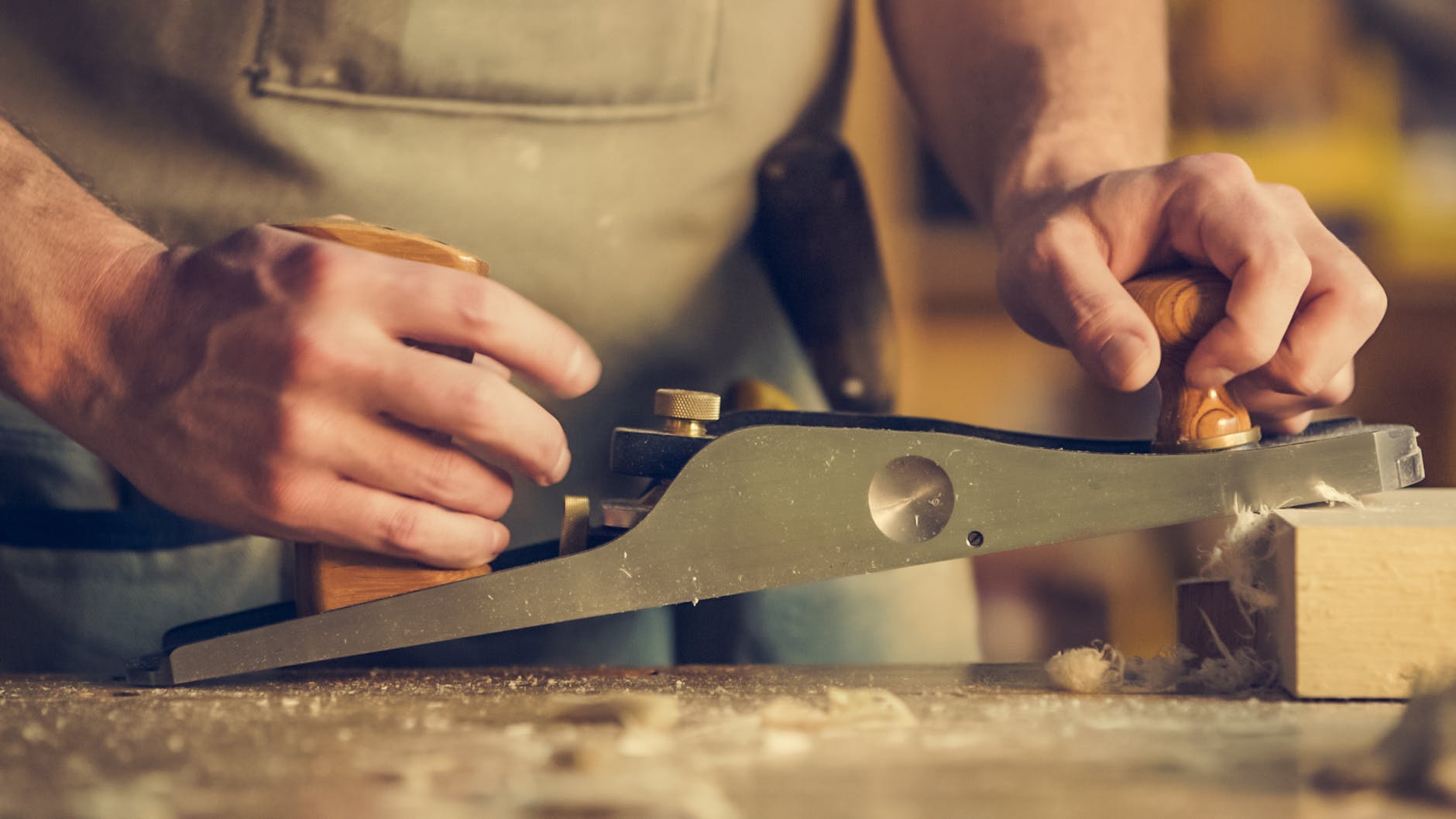 You have to really think long and hard about the materials you will use to build your home office because it all depends on how often you are planning to use the place. If you plan to use the office all year around then you are going to want to install thicker walls and insulation, because the last thing you want is thin walls in winter as you'll end up freezing cold!
If you want a higher quality structure that is more solid then you are going to want to use bricks or large blocks, but please do keep in mind that by using bricks it will cost significantly more!
Step 4: Windows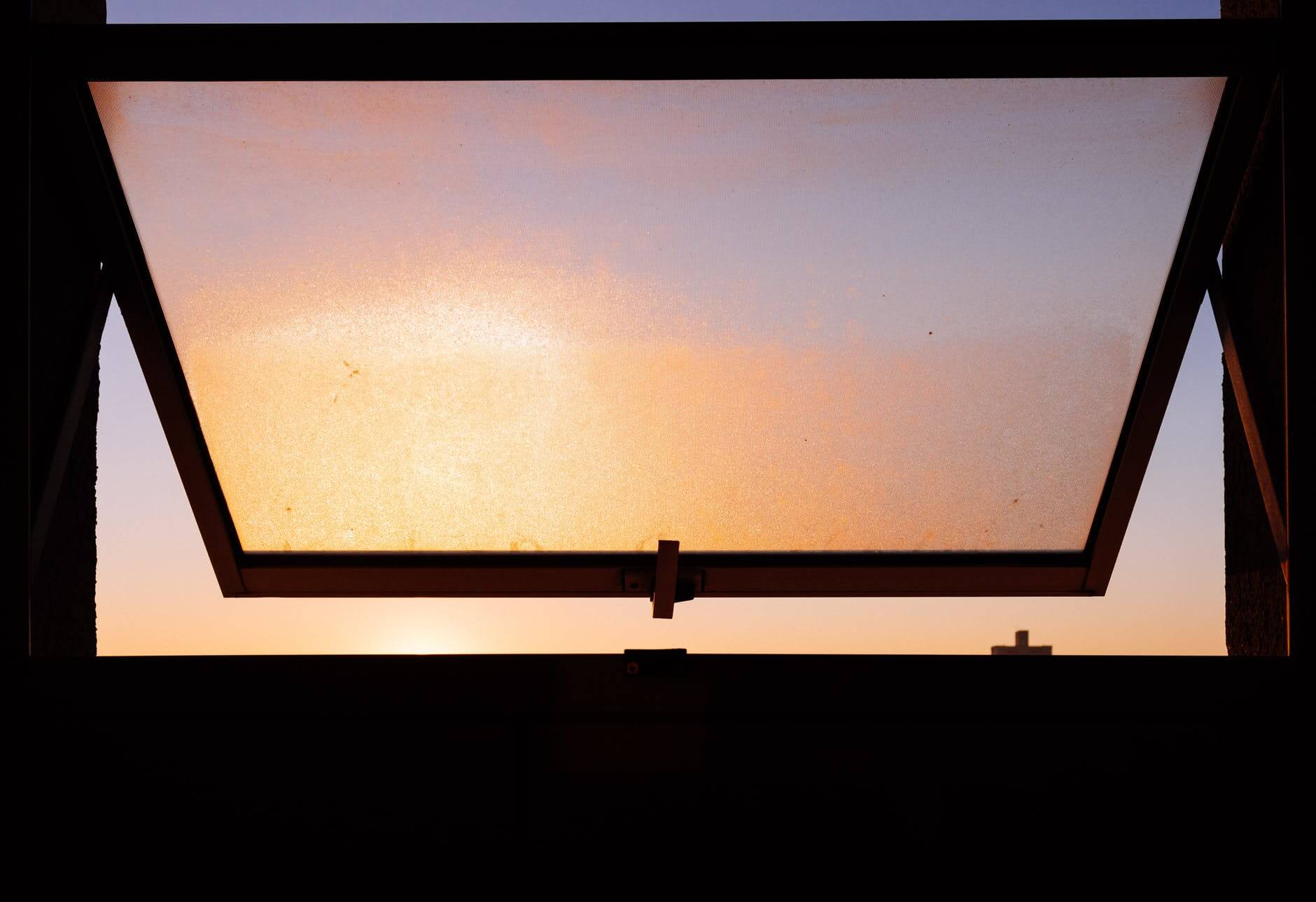 One of the things you need to keep in mind (which a lot of people forget) is that when you are picking the door and windows for your garden office you shouldn't only think about picking them based on what they look like… rather you should also pick them depending on how you are actually planning to use the office.
So for example, if you need a lot of wall space in your office to put your desk and storage against then it might be a little impractical to have windows on all four sides of the office. Also whether you opt for single or double glazed depends on whether you are going to be using the office in summer only or will you be using it year-round. Naturally, you'll want to opt for double glazed windows if you are going to be using the office in winter because again it will be freezing if you don't!
Step 5: Decorating the Interior of the Office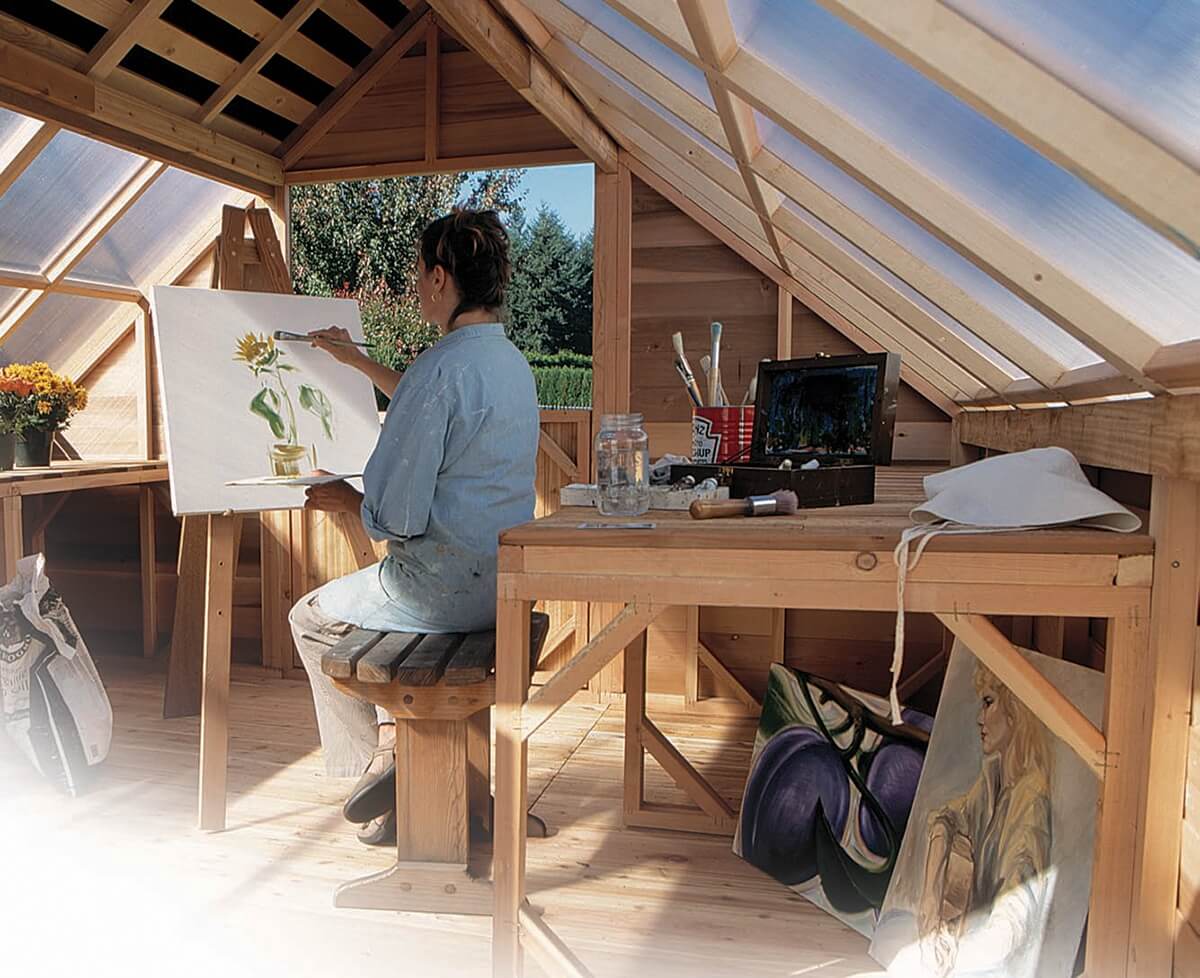 source: freshpatio.com
Naturally, you are going to want to design the interior of your office in a fashion that every time you walk into the office you get a feeling of love and inspiration! However, you need to keep in mind that this isn't like your home because you are probably going to be constantly coming in and out, you will want to make sure that the floor is tough and strong, because (especially in the wintertime) you will be bringing in shoes that are wet. However you also need to consider that in the summertime a lot of sunlight might hit your office, so if that's the case then you are going to have to invest in some good quality blinds so you can comfortably work in the summertime. A simple way to keep your home office well heated in winter would be to invest in a good quality portable heater which will keep you nice and warm, but when you are not using the office you can simply turn off the plug.
You may also like to know about 20 Indoor Herb Garden Ideas – Every Garden Lover Fall In Love With
Step 6: Outside of the Office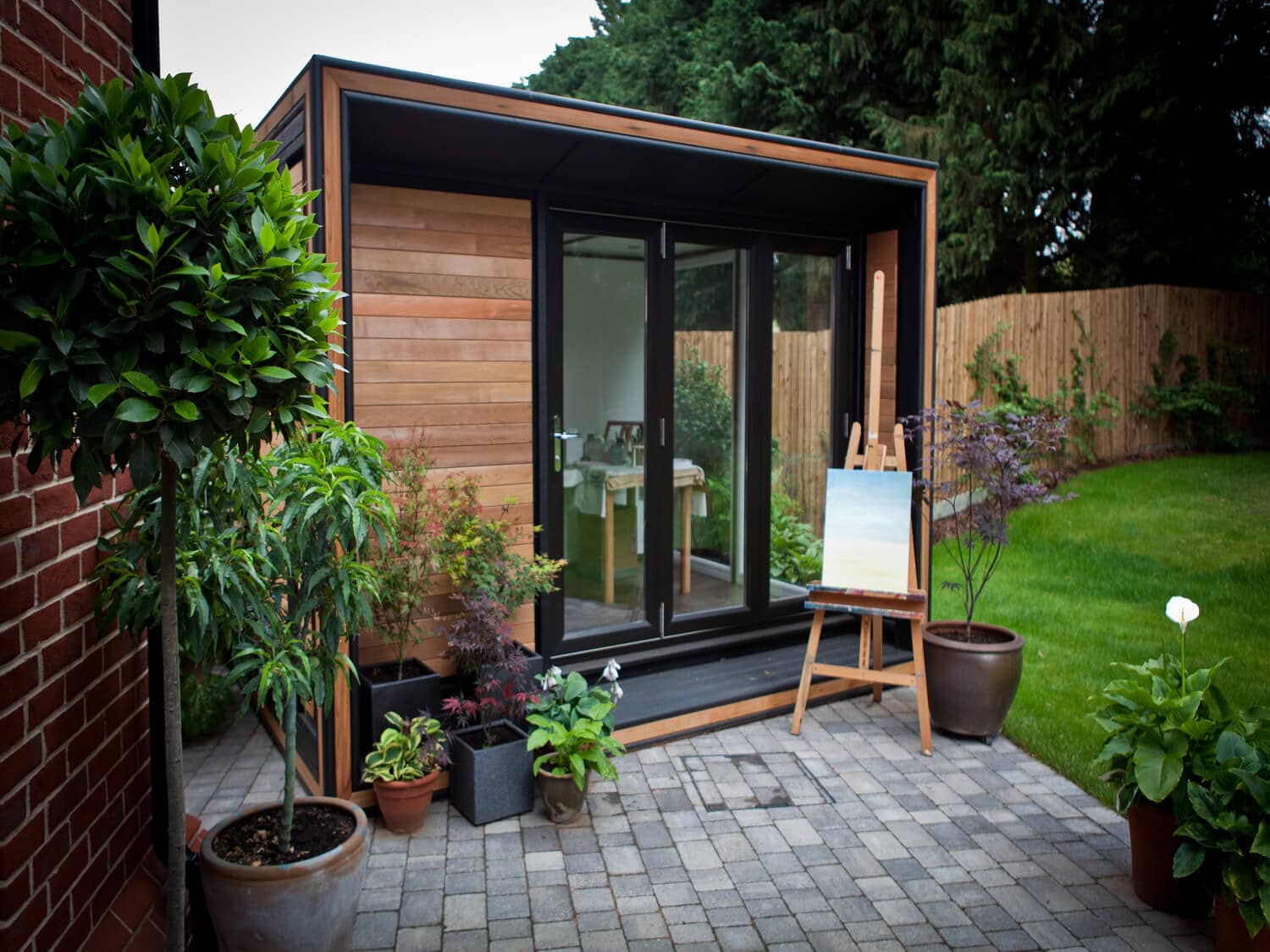 source: smartgardenoffices.co.uk
Alright, so you have your garden office up and running. Well, don't just leave the outside of it. You want to take the time to really show it off and make it as nice as possible. Perhaps you could install some decking with small spotlights, or you could add some outdoor pots that have different kinds of flowers and plants in them.
Should You Buy a Pre Built Home Office or Go for Bespoke?
source: phihome.co.uk
A pre-built garden office isn't completely built for you beforehand, rather it comes in the format of a kit where you have a choice to pick a few different elements to be customized the way you like them. However, with a bespoke office, you are literally going to get a garden office that has been designed and built for the space you have in your garden.
When it comes to a pre-built garden office, the wonderful thing is that you are going to know in advance exactly what you will be getting and exactly how much it will cost. Of course, you will find after doing a little bit of research that most companies out there that sell pre-built garden offices will give you the option to customize certain features such as the type of insulation you install, the doors and windows as well as what the actual building will look like to a certain extent. But one thing to note is that these types of pre-built office spaces usually come in a standard size, and so won't be a great option if you happen to have a space that isn't in a standard shape.
The good thing about pre-built garden offices is that they are usually constructed in a manner that a person can take everything home and build the entire thing themselves… which of course results in the individual saving a lot of money. However, please keep in mind that this sort of project should only really be attempted by someone that knows what they are doing. If you aren't experienced or are not sure of how to successfully complete the project then you should definitely hire a professional to do it for you. It might cost a little more, but it will save you a lot of headache in the long run.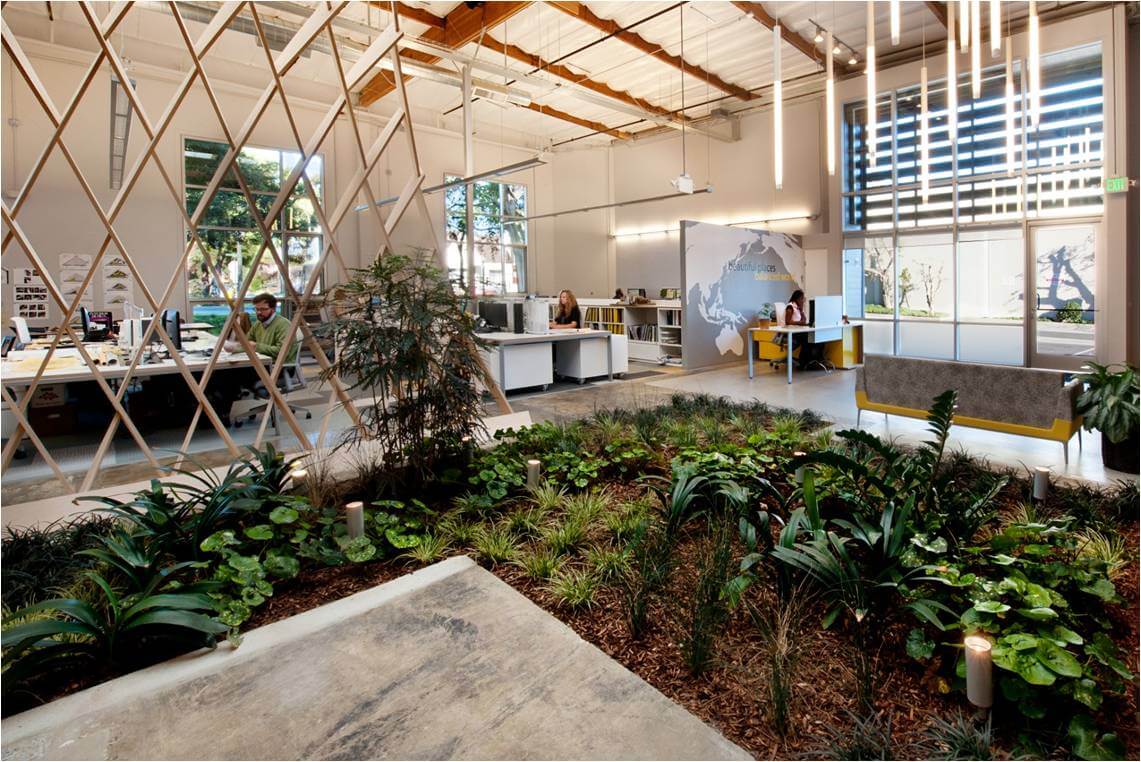 source: rethinkdev.com
When it comes to a bespoke garden office you are going to be literally getting everything you want, because the architect that you are going to be working with will design the office to fit the space you have and of course incorporate everything you want so that the end structure meets all your requirements. This is definitely not something that you are going to want to do yourself unless of course you are a professional builder so expect to shell out a decent amount of money to hire a builder that can do the job to a high standard.