Summers are incomplete without taking a dip and splashing in the swimming pool. These days, individuals try to avoid Going to public swimming pools and installing them in their farmhouses or backyards to keep the fun time more hygienic and playful with their friends and family. Constructing a swimming pool is not as simple as it seems as you want to make sure that it is fully functional and safe for the years to come. When planning to construct a swimming pool, the first thing you decide is to choose the suitable tiles to install. Selecting the tiles can make or break the entire appearance of your swimming pool.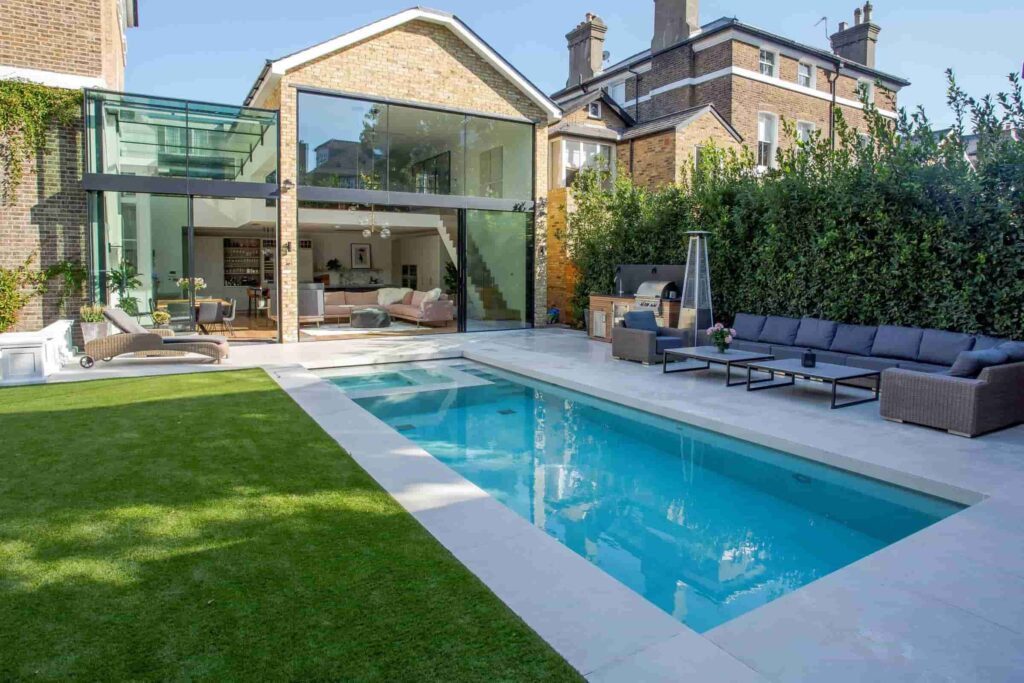 source: pinterest.com
With the tons of different options available in the market ranging from porcelain tiles to glass tiles, it can be pretty overwhelming to choose the right one for your swimming pool. It all depends on personal preferences and their requirements and traffic in your swimming pool while selecting the type of tile to install. Let us dive deeper and check out the various types of  swimming pool tiles available in the market: 
Glass tiles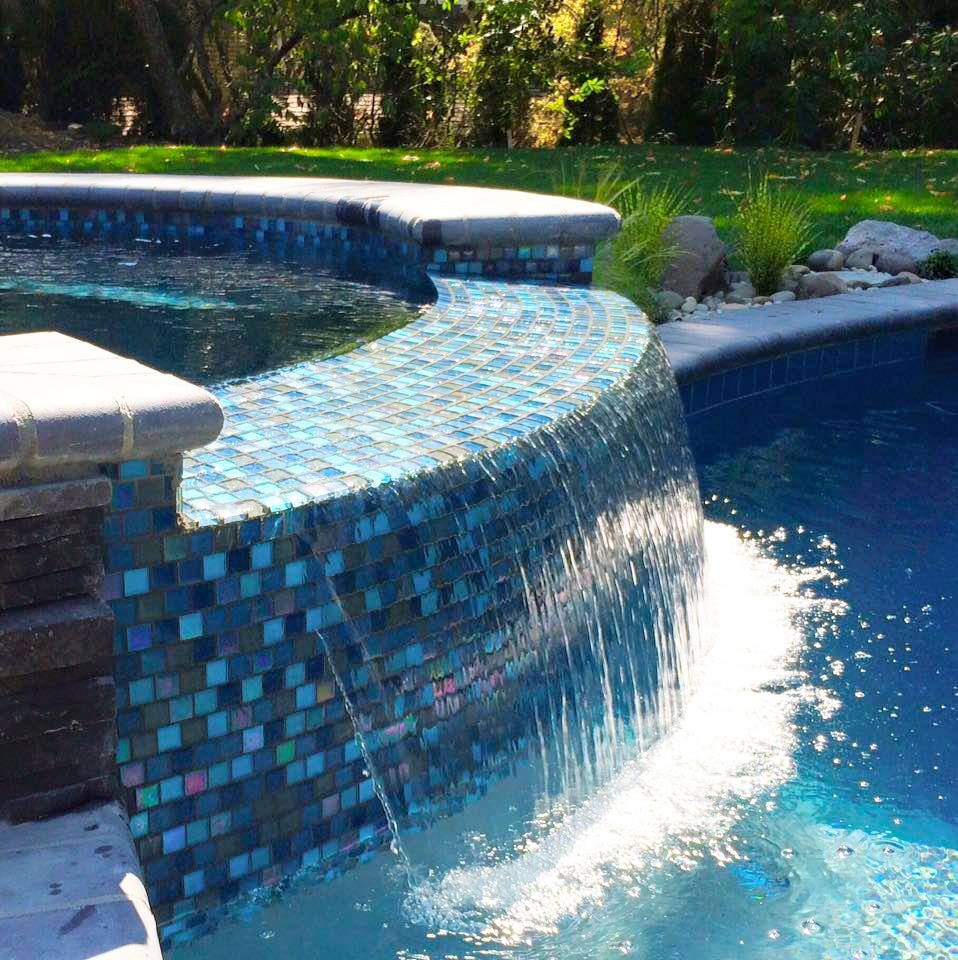 source: pinterest.com
Glass swimming pool tiles are gaining immense popularity in recent years due to their sleek and elegant look. All the glass tiles are a little expensive because they are made from recycled glass materials, which are non-porous and durable as compared to other types of swimming pool tiles. Apart from the regular swimming pool area, glass tile has the capability to cover curved surfaces effortlessly. Individuals sometimes wonder that they do not have color choices while installing glass tiles which is a complete myth. There is a wide variety of colored glass tiles, and you also get to customize the entire look of your swimming pool by installing colorful glass tiles. Glass tiles offer reflections underwater that are a beauty to see and enjoy. 
Many lavish pool spas install glass tiles to upgrade the appearance of their swimming pool, creating a more exciting and luxurious look. 
Stone Tiles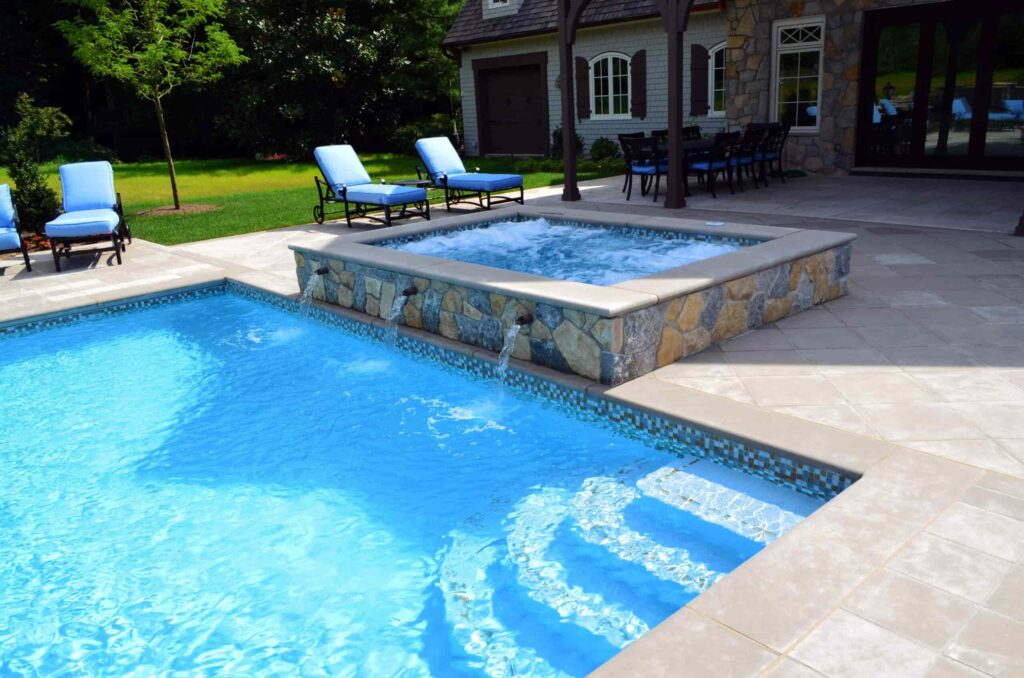 source: houzz.com
Individuals looking to have classical or Mediterranean-style modern swimming pools can readily opt for stone tiles that perfectly complement the patio furniture in your backyard. Stone tiles impart a natural yet textured feel and are a staple option for the swimming pool tiles, just like this ceramic pool tile. You do not have to brainstorm regarding the look and feel of your complete backyard, as stone tiles easily blend in and complement other natural elements for your landscaping.
Ceramic and porcelain tiles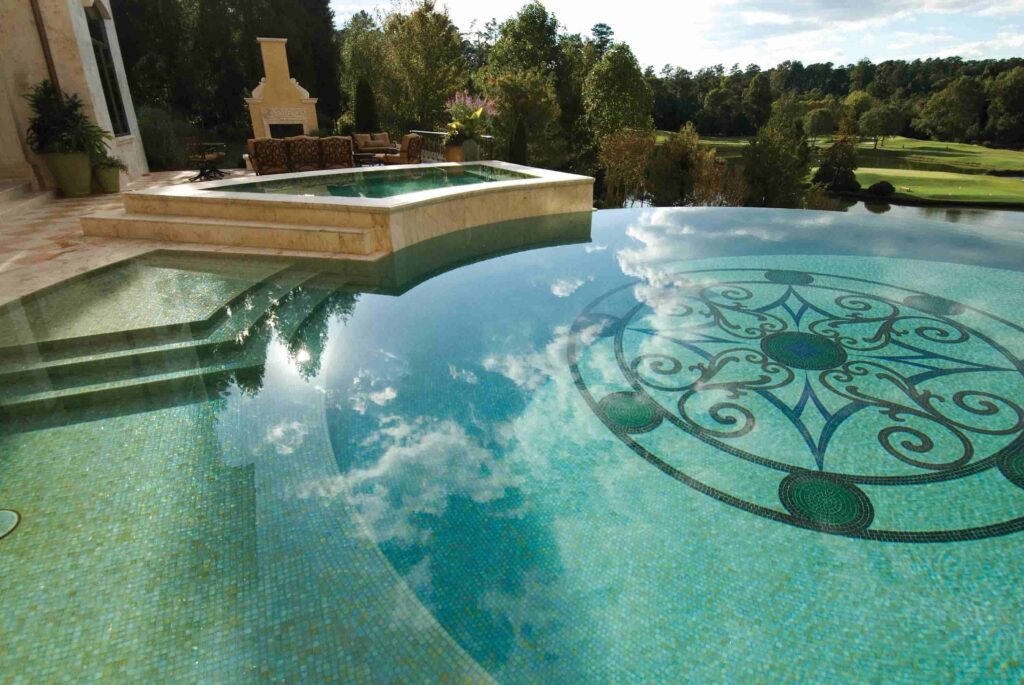 source: westsidetile.com
Ceramic and porcelain tiles are staple swimming pool tiles for decades as they are pocket-friendly and give a nice finish to your swimming pool. They are available in various designs, colors, and patterns, and you can also find ceramic and porcelain tiles in textured virgins these days. The textured ceramic and porcelain tiles go well with the surrounding landscape so that you do not have to brainstorm a lot while choosing the surrounding finishes.