Choosing the best colour palette and schemes for the bedroom and the context and which you will apply it are known as the main components of interior design. It can make an impression that will perfectly match your style.
The colour white is also known to hold personality, and it's not just about a blank space that needs to be filled. Remember one thing, all rooms of home carry different colour needs because it depends heavily on the room's purpose.
When it comes to the bedroom, it's known as the area for rest, relaxation, silence and intimacy. Due to such reasons, the colour scheme and the palette of the bedroom has a different meaning than the other rooms in the house.
That's why you must choose the bedroom colour combination wisely and to do so, here are some of the ways, which you should follow:
Choose Cold Colours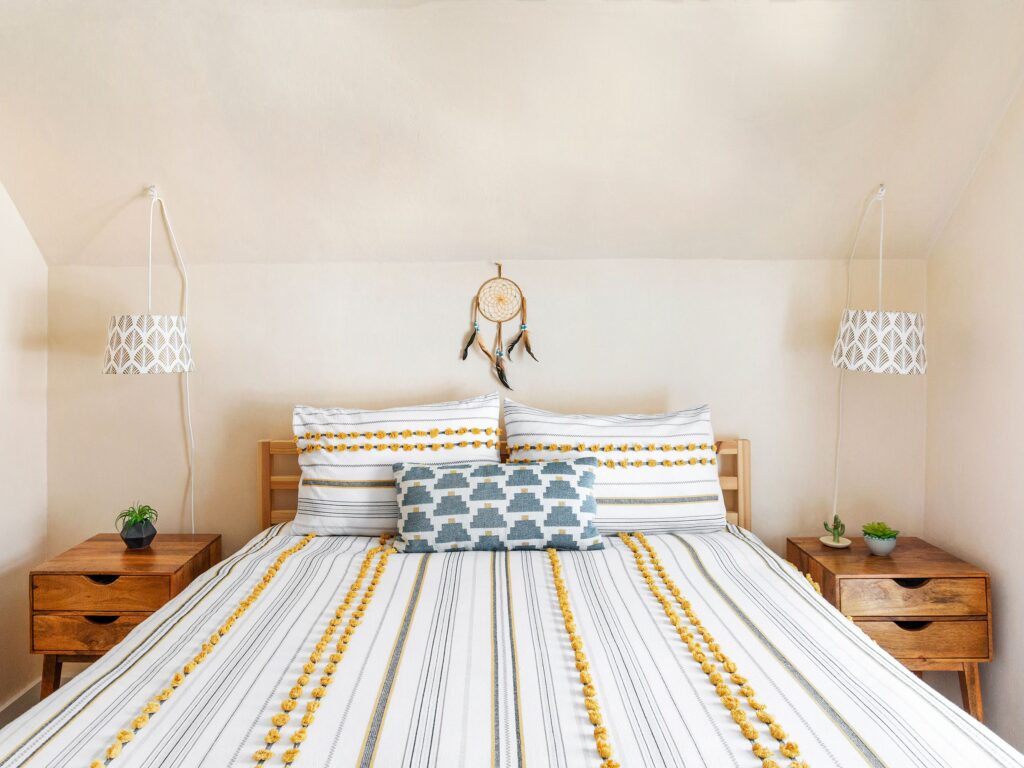 source: thespruce.com
When looking for bedroom colour combinations that can generate relaxation, peace and comfort, you can opt for cold colours. For cold shades, you can go for green, light blue, purple and blue as they are the most pleasing and relaxing shades. They are ideal for bedrooms when trying to rest and feel calm. On a different note, all the warm shades are known to stimulate, which you might not want when you want to sleep.
Neutral Shades are Perfect for Everything
The neutral shades can offer you a diverse range of effects and nuances. They are surely not boring as many people think they are. Whether you use neutral shades as the main option of your bedroom's colour outline or use them as highlights to improve it, the shade offers cooperative, elegant, and exclusive flexibility. Neutral shades are ideal for your rest, and grey is viewed as the biggest ally for this reason.
Go For Serene Tones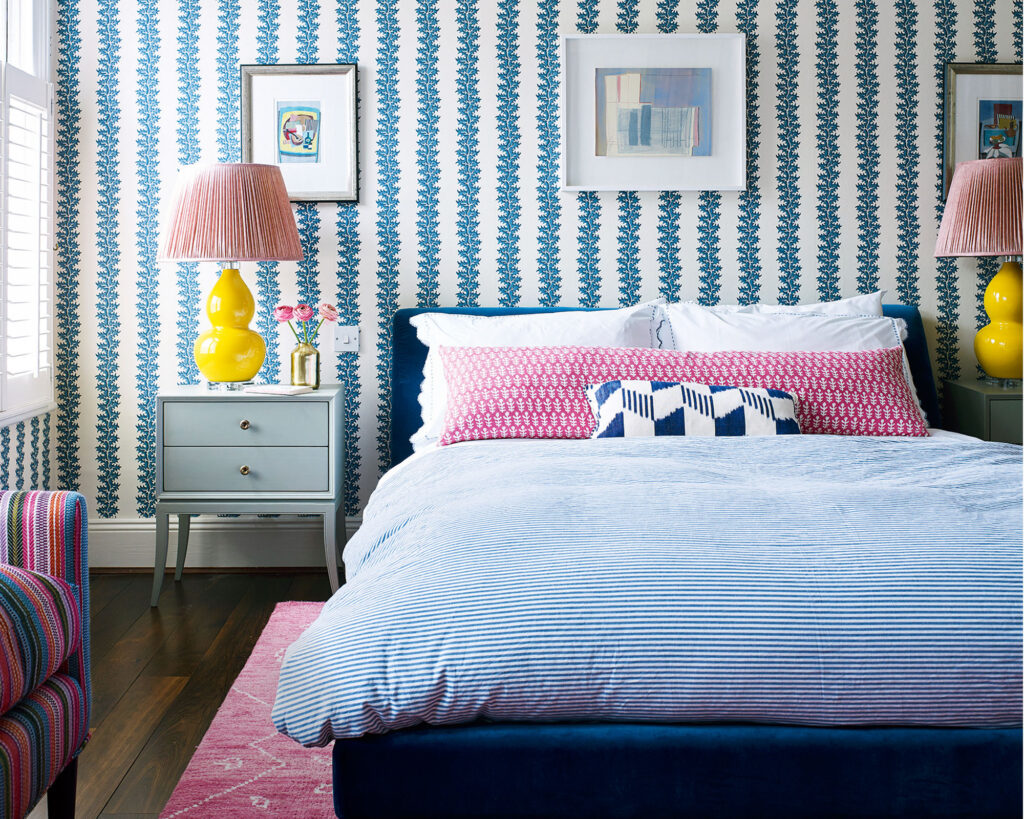 source: pinterest.com
Many homeowners have said that they like a comfortable and serene room. So, if you want a bedroom just like this, you must opt for soft colour combinations, such as champagne and duck-egg blue and pair it up with a mixture of new patterns. No matter what type of shade you opt for, just make sure that it's the muted version of the shade so that you don't go bold. After that, mix up the patterns in interesting wall art, area rug or throw pillows. By doing so, you should think about consistency that produces comfort, such as wool, faux fur, cashmere and velvet.
A Clean but Essential Style
It's not about choosing simple styles that are not rich. Under this section, it's recommended that you make sense of harmony and balance that will allow you to opt for schemes and shades to match the context. This includes proper lighting, accessories, furniture and many more.
There is Always a Matter of Taste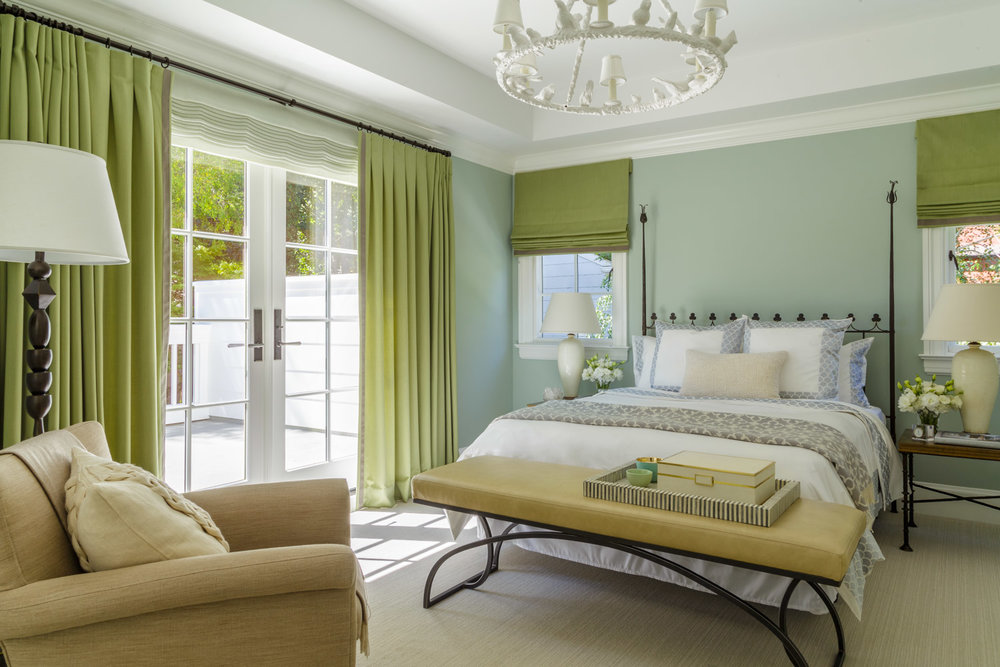 source: homedit.com
You must follow all the proper styles and schemes when choosing shades, and doing so will make an effect that doesn't look so bad. So, the first step here's to never think of ignoring your taste. You must opt for a series of shades to place them together in numerous ways. This will enable you to find out the best shades for your bedroom easily and quickly.
Monochromatic Schemes Are Perfect For Calm Settings
You need to look for combinations and shades that can promote relaxation and comfort. Apart from that, it should also have the power to improve all the hours spent relaxing. This is the main objective for choosing a scheme and the palette.
Make it Timeless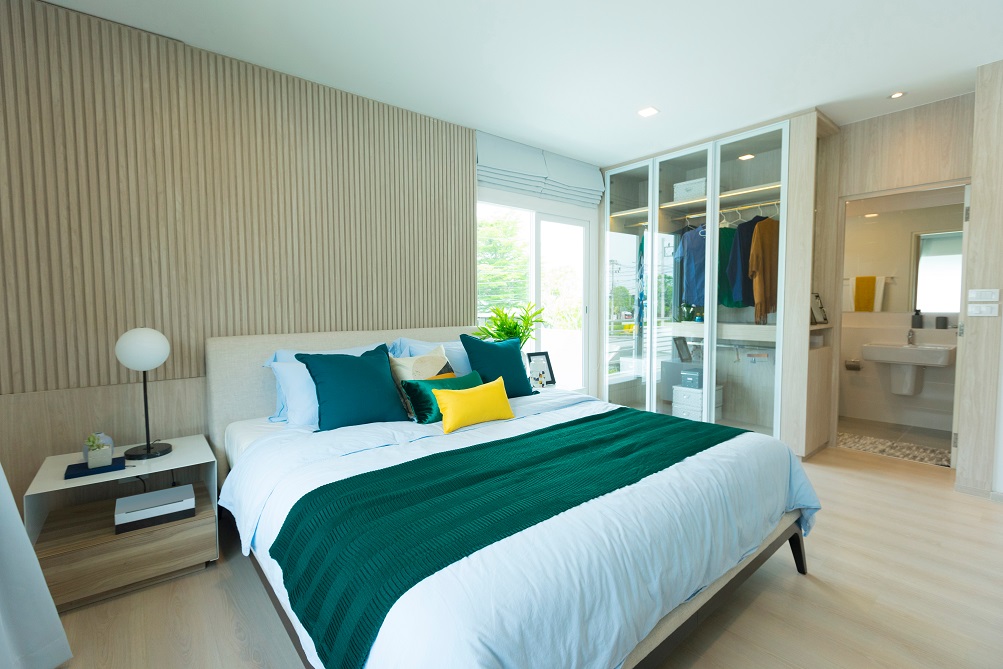 source: indigopaints.com
You should try to keep the colour of your bedroom classic, simple and timeless. When you keep everything neutral, you can easily avoid all the trends. Along with that, it will also enable you to have fun with various other items, such as side tables, bedding, lamps, and throw pillows. On the other hand, when you keep things neutral or simple, you can add layers and interests with a pop of colour. Home décor items like a stack of curated books, house plants and a vignette of objects will surely add a pop of hue and layers to your bedroom area.
Final Thoughts
When choosing the best colour combination for your bedroom walls, you need to go for the one that can enhance its look and feel. Apart from that, using the right set of colours for your bedroom will also allow you to relax and sleep properly at night. In this particular article, you will gain knowledge on how to help you pick the perfect colour combination for your bedroom walls.