Our homes are essential to our lifestyle and routine. It doesn't mean they must always remain the same. There are plenty of house extension ideas worth exploring if you're feeling the need for a change.
In this post, you'll find 5 of the best house extension project ideas, as well as my opinion on the benefits you'll gain from them. So, read this article on The architecture Designs to find out!
Should I stay, or should I go?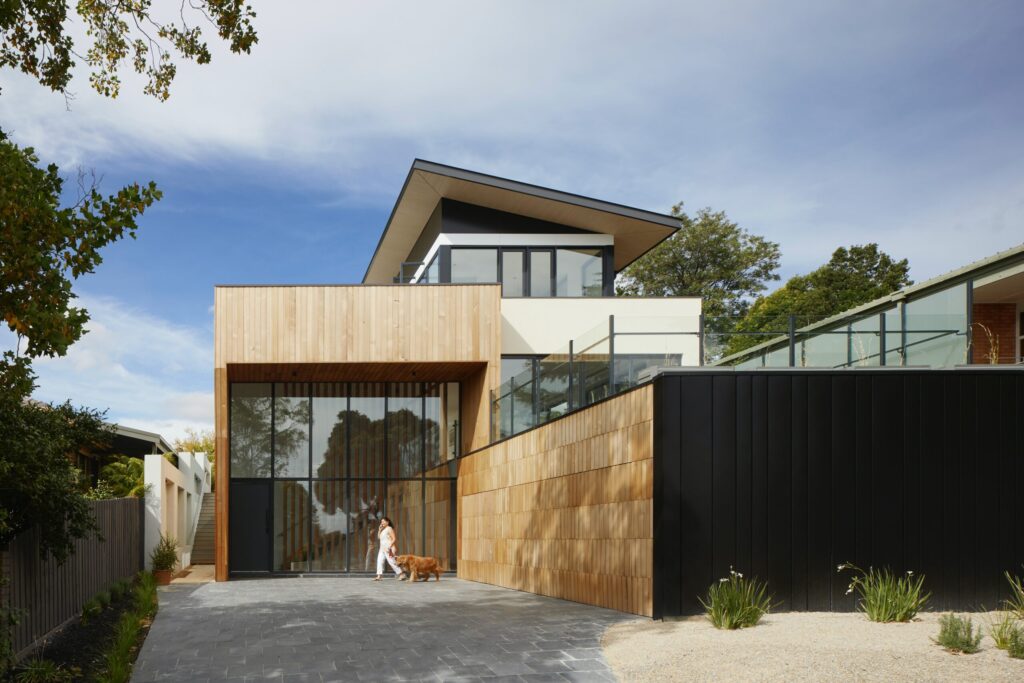 source: watara.com.au
In life, permanence is, at best, a psychosocial mirage. Our tastes and preferences are ever-changing, and so are our needs and wants. We outgrow and change almost everything from clothes and cars to friends and foes, and yes! Even the homes we once strongly cherished (some out of pure Pavlovian conditioning).
With more and bigger kids, changing trends, and scarcity of space, comes the dilemma: "Sell and move or adjust accordingly?" Well, we all know what it means to pursue either of the two and good luck with your long-shot Hail Mary.
But there's a third option, a more feasible one: a house extension.
Benefits of Extending a House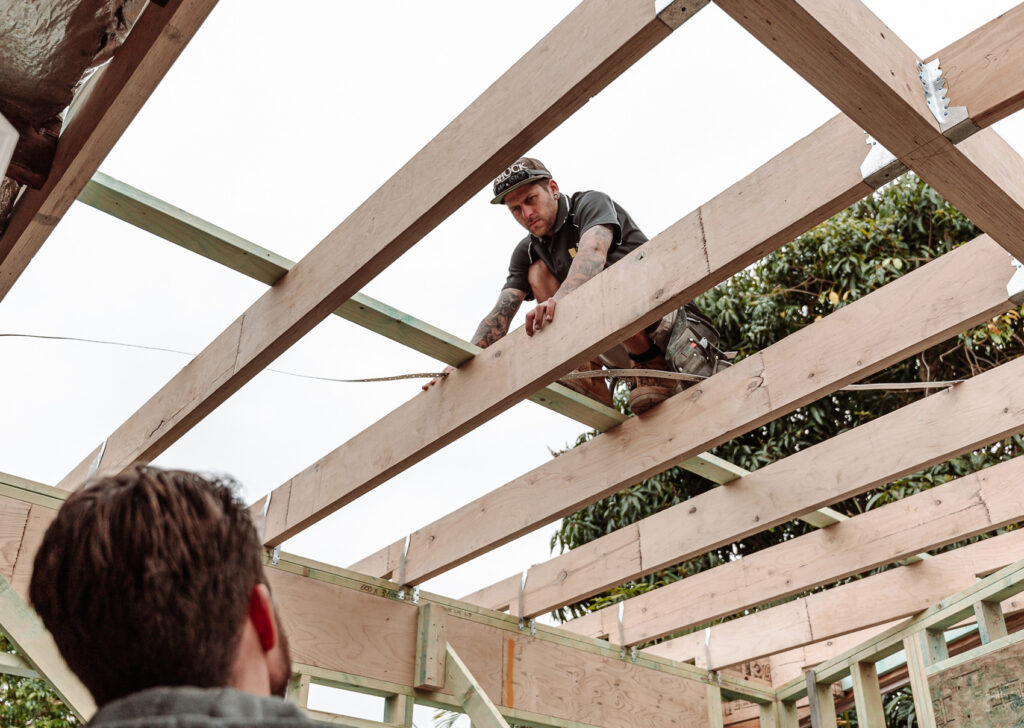 source: watara.com.au
Whether you're cleverly trying to 'manufacture' more space through an open plan living area or more natural light through rooftop windows, the following decision influencers will offer you a tinge of hope if you're considering extending over relocating:
Favourable Costs
Considering the expenditures involved in both options in the Australian context, the money you stand to save by extending your current house far outweighs what you'll spend on the same.
Increased Market value
Remember, floor area is always directly proportional to market value, hence a simple floor area addition will proportionally increase your property's value – Simple route to value addition.
Relevant Utility
Your needs are best addressed vis a vis your current pain points, and extending your house addresses this directly.
Upgraded Lifestyle
Starting over is easier said than done. Lifestyle is best gradually upgraded. 'Rebooting' could prove a herculean and regrettable task.
Undisrupted Comfort
Moving is a stressful affair, and relationships take long to foster. Uprooting your family from their childhood friends and familiar amenities could be detrimental in the long term.
Well as it turns out, the benefits vis a vis the drawbacks makes extension a sensible undertaking.
The 5 Best House Extension Ideas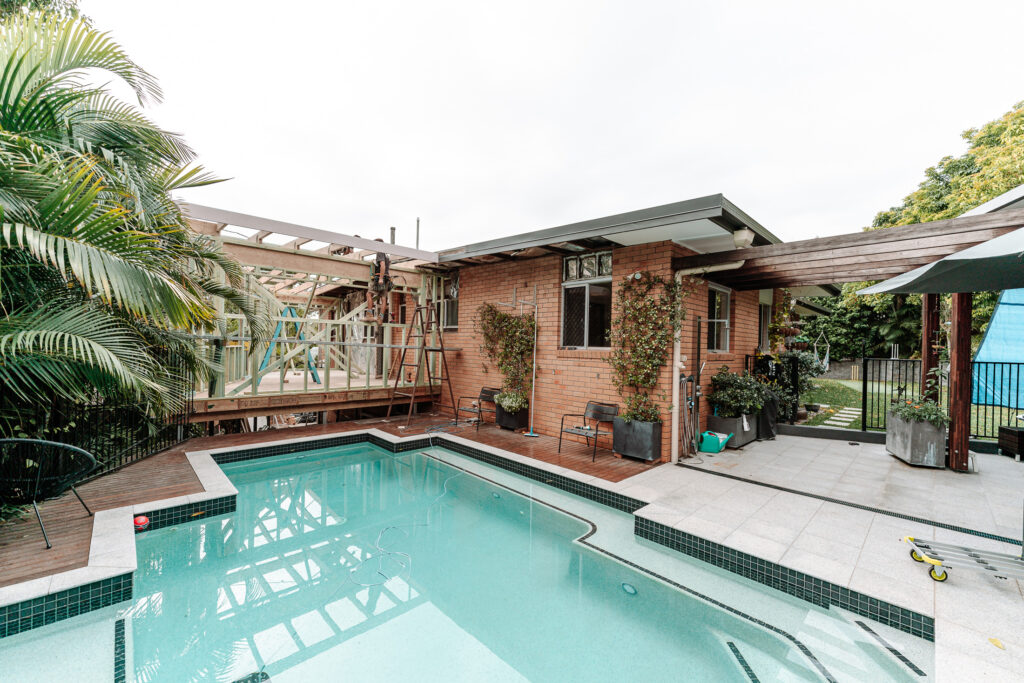 source: watara.com.au
The beauty of architectural ideas lies in their intriguing inspiration and subjectivity. One man's trash can easily be another's treasure, so whether you abhor extravagance or adore opulence, to each man his own!
Below are some popular ideas, some surefire sneaky tricks you can consider when choosing your house extensions.
Orangery
Focused around natural light and open plan layouts, an orangery is one of the most deluxe ways to tap into the modern day reinterpretation of mediaeval concepts.
It can be cleverly stuck out from the front, side or rear depending on practicality and intended use. It's purposes are inexhaustible, ranging from being used as a glasshouse, a relaxing lounge or sunroom to a kitchen, dining or gym, just to mention a few.
With its handsome financial return on investment, an orangery is a worthwhile addition to your property.
Loft Conversion
This is the famous "room on the roof". Do not be deceived though, it can be a stubborn project, one that demands familiarity with the various conversion types to make the right calls. Suffice to say, with quality architecture, precise detailing and skilled craftsmanship, it can make for a sublime feature, a mesmerising beauty to behold.
It can be used for either of the following purposes: Cinema room, home office, dressing room, home library and many other ideas
Its multipurpose utility and aesthetic value qualifies it as a premium addition to your property.
'Above the garage' room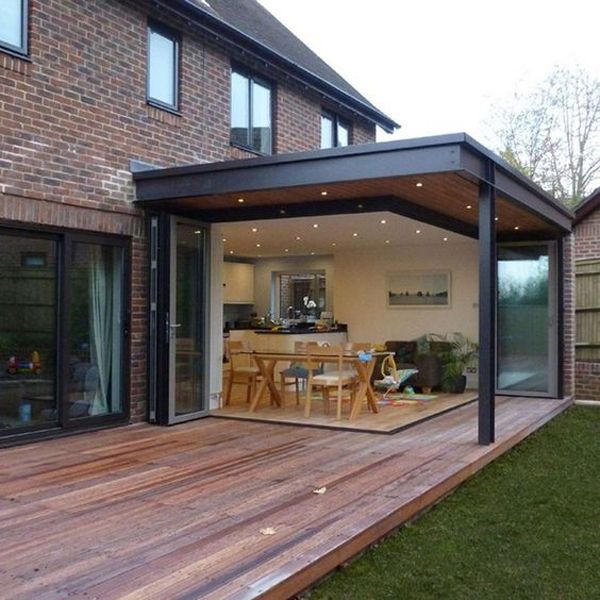 source: pinterest.com
This is arguably the most popular extension idea among homeowners in recent years. It is less complicated since no new footprint is needed, and easier to secure permission for due to it's less complicated structural work.
Its location is of course inflexible, but it can be designed into a magnificent guest bedroom (ensuite), home office, shower/wet room, library or cinema room.
Its curb appeal is indubitable and naturally attracts market value, making it a precious feature to have in your property. 
Separate Studio (Granny Flat)
If you were to pick an extension in any random location in Australia, say a Brisbane house extension, chances are it would be a granny flat. It is not an extension per se, since it is usually done as a standalone, but this is what allows it the flexibility to fully express its character and charm.
While labour and capital intensive, it's a rewarding pursuit, factoring in its hefty return on investment.
While not in use, it can be rented out on Airbnb to generate some extra cash – An tempting addition to your property.
Porch Conversion
This is a pretty common, straightforward, affordable and easy to install extension. It's imperative that it seamlessly blends into the existing structure, so it's installation demands military precision, and to skin tight tolerances.
It can be made into a high calibre sunroom or beautiful enclosure for reading or relaxing, and at a fraction of the perceived price!
It also tremendously adds to a house's aesthetic value, making it an addition worth having.
What Will You Go For?
As you can see, there're many benefits and options for a house extension project. If you feel the need for a change, or just want to add more value to your house, really consider this investment.
Factoring in lifestyle, comfort, utility, market value and all other contextual realities, house extension makes for a better trade-off compared to relocation. Compound that with a rather conceivable flawless implementation of the above ideas, and the returns on your new paradise may be incalculable!