The bedroom is an essential part of a house. Its benefits may even outweigh that of other rooms. It allows you to relax, unwind, and have a good night's rest to get you ready for the next day. 
It's essential to get your bedroom lighting done right to create an atmosphere ideal for comfort, privacy, and intimacy.
We've gathered some of the best lighting ideas that you can apply to your bedroom to give it a more vibrant feel. 
Why are LED Light Strips Popular for Bedrooms?
Your bedroom isn't just for sleep. You also likely spend a couple of hours a day on non-sleep activities like reading, relaxing, and romance in the comforts of your bedroom.
Study shows that people opt for LED strips because of their flexibility and customization. You can virtually create any lighting design for your bedroom, and customize them to fit any mood and activity.
Strip lighting has also become more affordable in recent years. They integrate well into any type of interior design, be it traditional or modern.
Part 1: Lighting Ideas to Make Your Bedroom Shine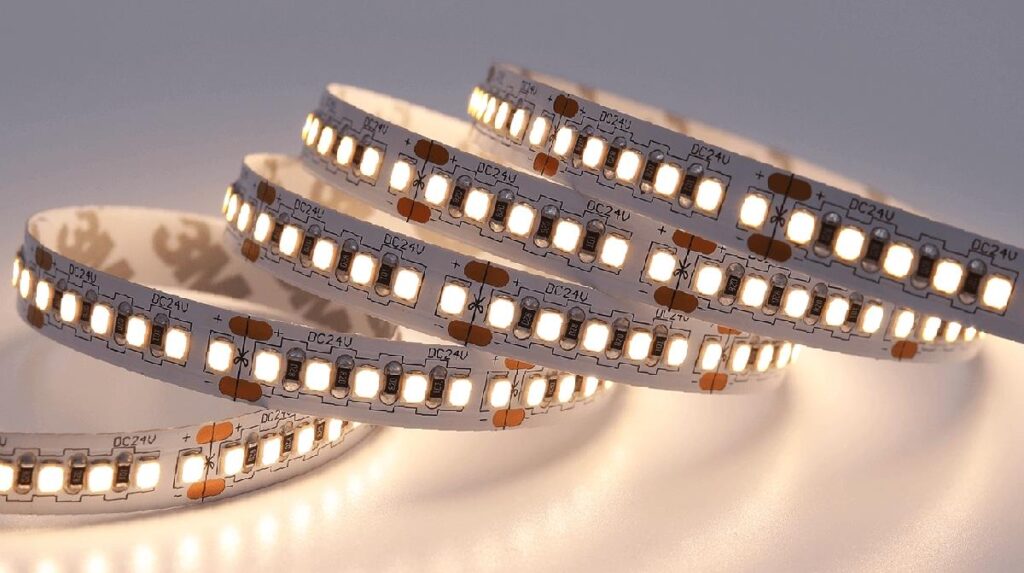 There is always ideal lighting for every bedroom activity. Some activities need a well-lit room while others a dimmer, more laid-back illumination. 
Here are a couple of lighting ideas that can surely brighten your bedroom. All these make use of easy-to-install, high-performance LED light strips.
Get Your Ceiling Done Right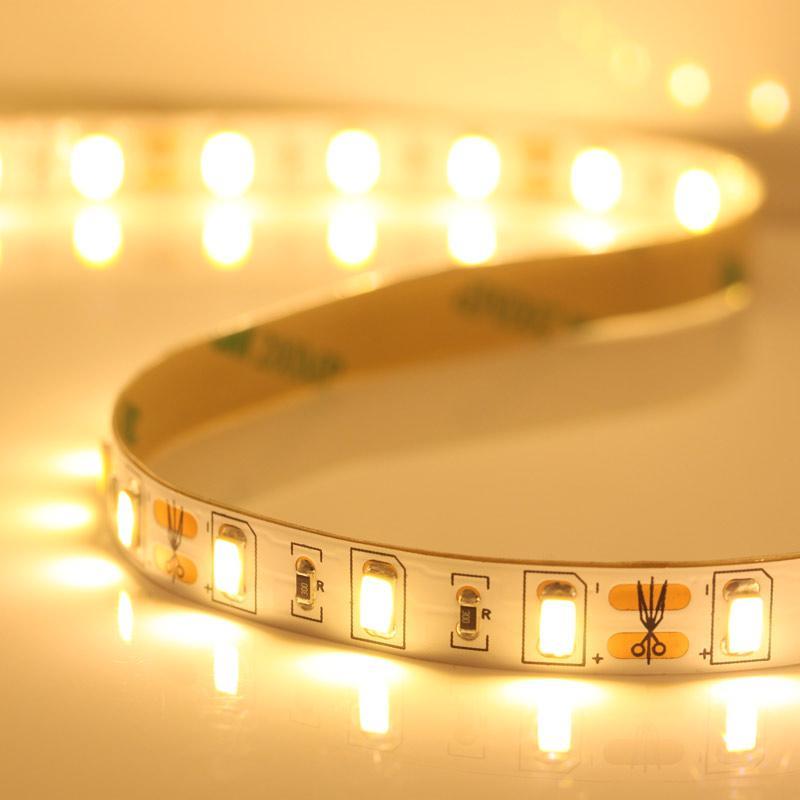 When it comes to home design, ceiling lights tend to get the most attention. Ceiling fixtures often act as a primary source of ambient light for any room. They can illuminate your entire bedroom, setting the atmosphere for your activity.
It's a good idea to install LED strip with varying color temperatures. This gives you the flexibility to select an atmosphere that fits your mood in a flick of a switch.
Liven Up Your Bedroom Workstation
With remote jobs becoming the norm, many workers today use their bedrooms as a place of work. Unlike other house areas, bedrooms are ideal home offices, peaceful and free from distractions.
If you're someone who stares at a computer all day long, you might want to liven up your workspace. Getting the right color combination of LED light strips can do just that. It can make your station look unique and can even help you kill boredom.
Add Little Shades of Color Around Your Bed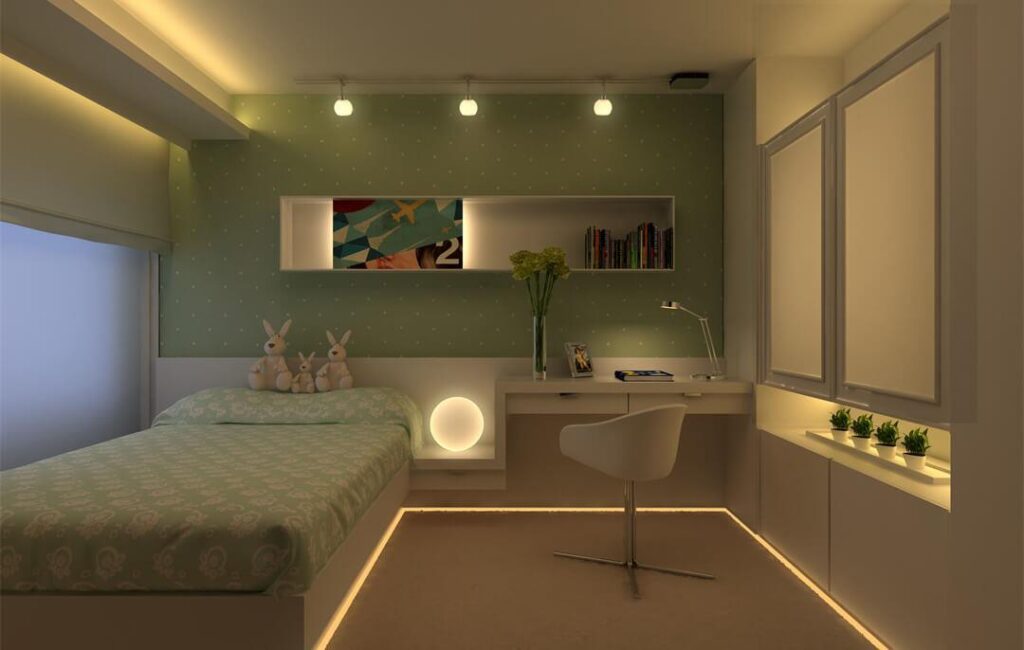 LED light strips work well around your personal comfy space. There are many ways that you can experiment. The most common setups are at the bed bottom and behind the bedside background wall.
Make sure to install strips that emit faint, soft lighting. Whenever it's time to hit the sack, you can always keep these lights on, as they can promote a good night's sleep. 
Whenever you're just lying down, fiddling with your phone, these lights can help reduce eye irritation. They can also create an ideal atmosphere for romance.   
Why stop at your bed? You'd be happy to know that LED strips also work well around almost any type of furniture! There are countless ways that you can customize and give your room its own distinct appeal.
Put Up a TV Backside Lighting 
Apart from sleep, work, and study, bedrooms are also perfect places to unwind. That's right; there's no harm in spending a little time in front of a TV screen after a day's work. 
You might not know it, but you can place soft lights on your TV's backside. For those who love to watch with lights off, this is a great design choice. They also help you avoid eyesores whenever you watch TV in the dark.   
Part 2: LED Strip Lights: Awesome Features You May Not Know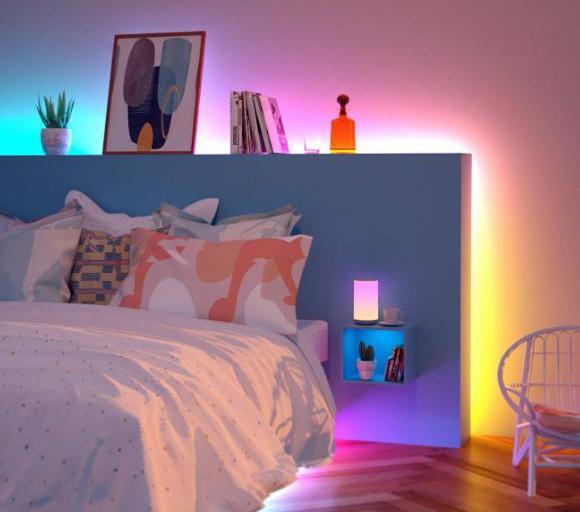 Nothing beats a visually appealing bedroom. After all, it's your own private space where you can have fun, relax, and, most importantly, rest. LED strip lights further complement these activities by providing the right ambiance for each one.
You might be wondering what makes LED lights so unique. 
Here are a few features that make it the go-to choice when setting up a room's lighting.
Energy Efficiency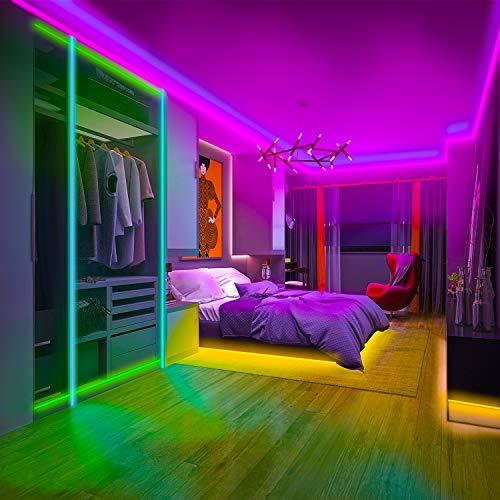 Energy conservation has never been more critical, especially with today's changing environment. LEDs provide energy-efficient yet stylish lighting design choices. These light bulbs are over 80% more efficient compared to traditional light sources such as incandescent bulbs. They also don't produce as much heat and carbon dioxide. 
LED lights last much longer than other alternatives. This means that they produce fewer waste materials while saving you money in the long run.
Safety
LEDs don't produce as much heat as their counterparts. They burn less hot, making them much safer to use, especially in your bedroom. 
LED lights are also safe for your skin as they do not contain harmful ultraviolet rays. Research even shows that they can serve as a light therapy that helps treat skin issues like acne. Blue light LEDs can mimic natural sunlight, along with its many benefits.
Customization
By now, you're probably already aware of the LED strip light's potential for customization. There's a lot to choose from, just with the light color itself. 
Your bedroom alone can change its mood instantly by changing colors to fit your desired tone. You can use warm white for a more relaxing feel or cool white for better illumination. You can even mix an assortment of color temperatures to fit your desired emotional atmosphere. 
Convenience
One of the best features of LEDs is their long service life. You won't have to change your bedroom's bulbs now and then. 
Aside from cost-efficiency, convenience in usage is also an option. LEDs can come with a remote control feature, allowing you to do many functions casually, from turning lights on and off to changing brightness and color temperature. 
Final Thought
There you have it, some bright ideas that you can apply now to improve your most important living space. Given the popularity of LED strip lights today, you shouldn't have any trouble finding the right ones for your bedroom. 
MyLedy provides top-grade, high-performing LED strip lights that will surely fit any bedroom style and setup. Our solutions are affordable and can be custom-tailored to fit your bedroom's unique needs.