There are a number of religions all over the world and millions of people can be found who are devout followers. With time, the religious architectures also emerged, which became the worshipping place for the followers and the citadel for the God. Pagoda is the worshipping place for the Buddhists, which is a tower with gradual levels commonly seen in South Asian and East Asian Countries like China, Japan, Korea, Vietnam and Myanmar. In this article we talk about some of the Classic Chinese Pagoda Architecture which is living examples of great engineering.
Feihong/Flying Rainbow Pagoda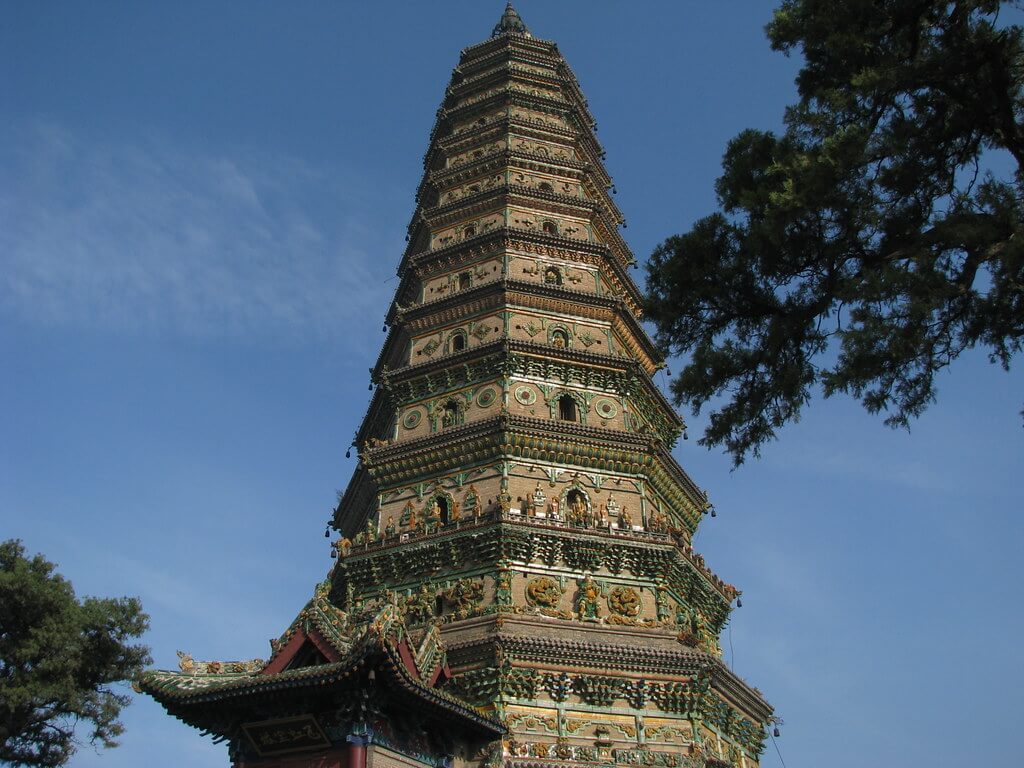 source: flicker.com
The Feihong Pagoda also known as the Flying Rainbow Pagoda, is situated in Hongtong County of Shanxi Province. It was established in 1527 and has a height of 47.31 meters. The interior of the Pagoda has been made up with gray bricks and the exterior by colourful glazed tiles and bricks. The levels of the Pagoda constitute thirteen stories with each level consisting of pictures of different birds and animals and the life of Buddha.
Giant Wild Goose Pagoda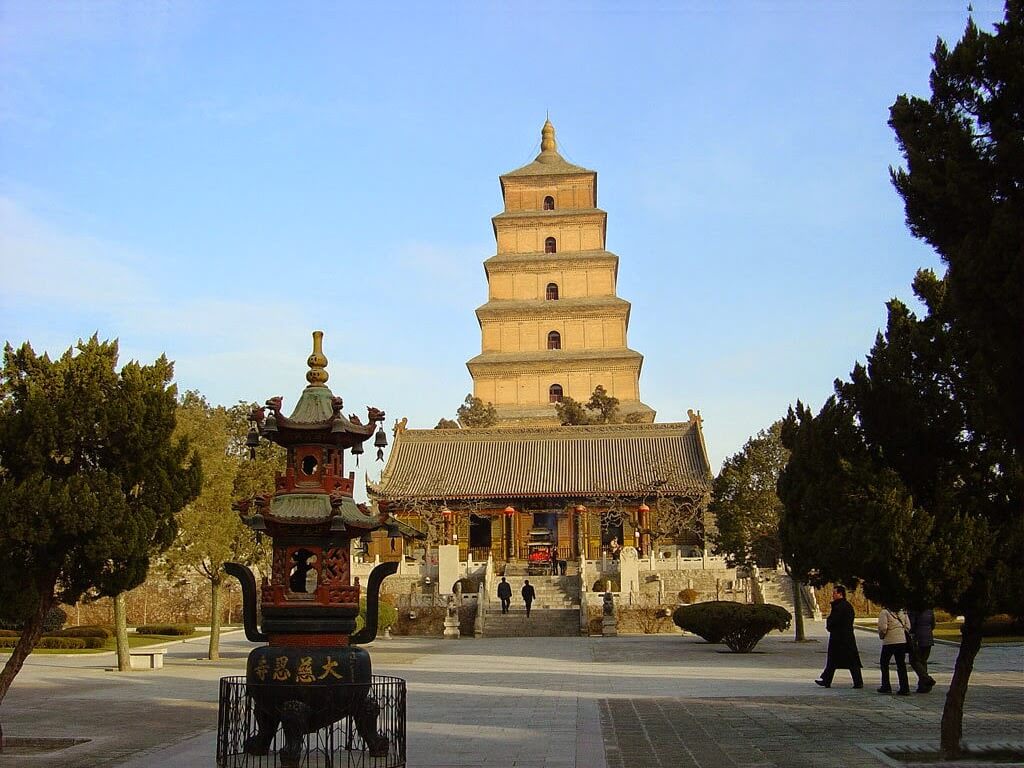 source: china-tours-online.com
The Giant Wild Goose Pagoda is located in the Shanxi Province, built by The Tang Dynasty in 652 AD and was rebuilt in 704 AD. The construction of this Pagoda was done by the traditional Rammed Earth technique, and the top is 64 meters high from the base. The Pagoda has seven levels currently, and the interiors are designed by the Statues of Buddha engraved on the stones.
Leifeng Pagoda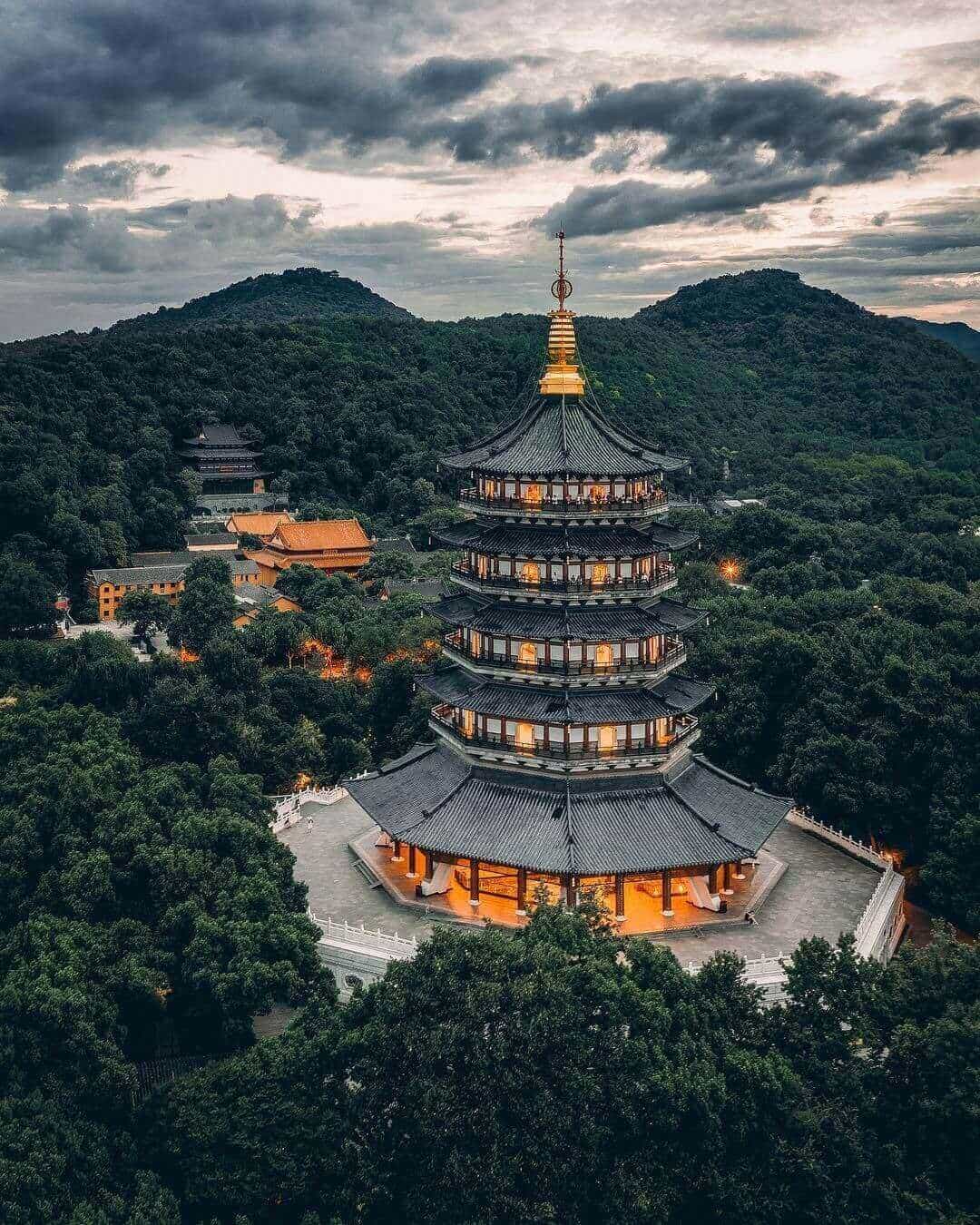 source: pinterest.com
It is situated just beside the West Lake in the Hangzhou Province. It was erected in 977 AD. The Pagoda resembles an Octagonal shape and is 72 meters high from the base. The ancient bricks are designed by different Chinese myths, poems, essays and legends on different storeys. The roof of the Pagoda is covered with Bronze tiles and chimes made of Bronze.
Liuhe/Six Harmonies Pagoda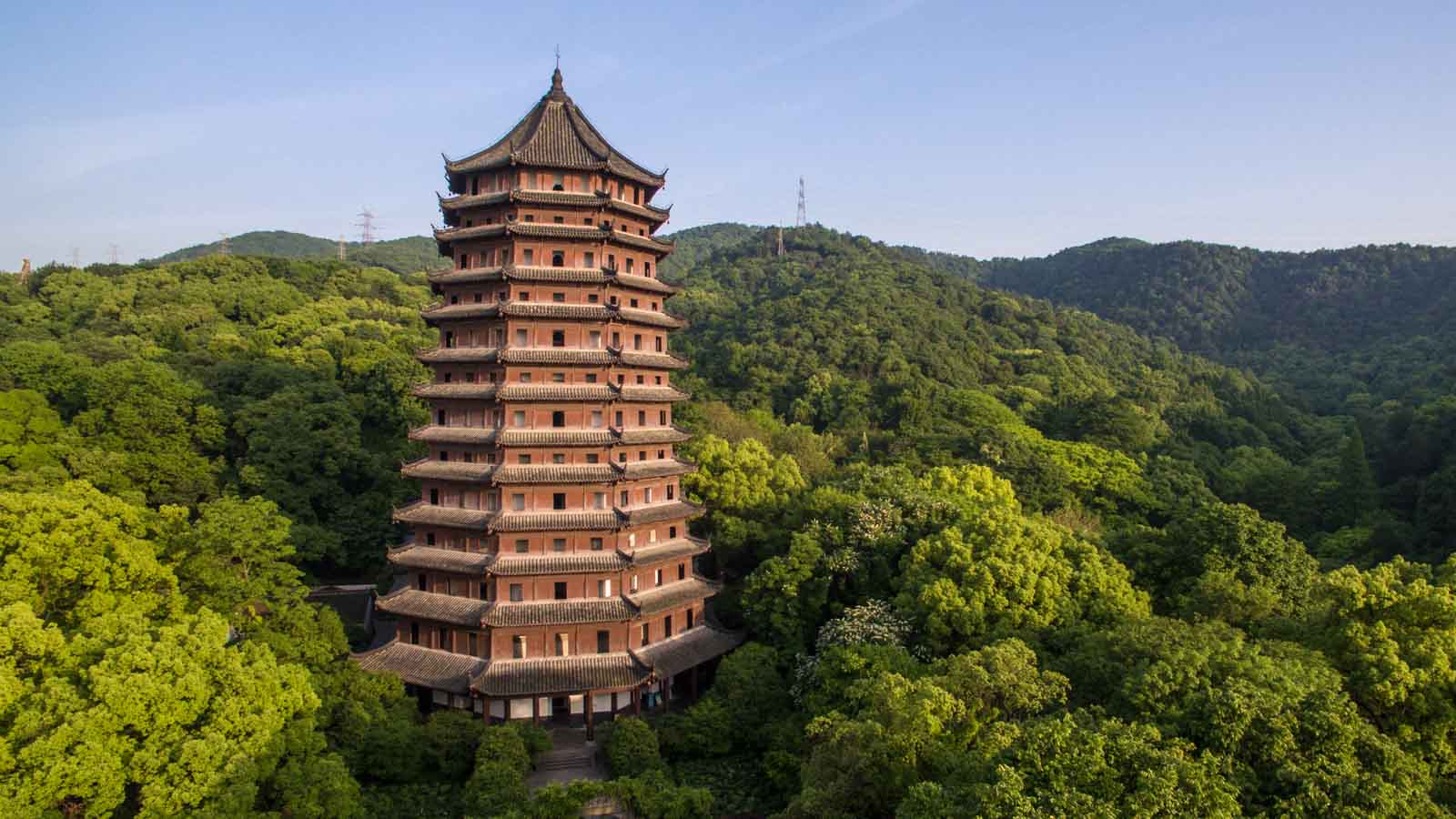 source: travelzhejiang.com
The Liuhe Pagoda, also known as the Six Harmonies Pagoda is located in Hangzhou of Zheijang Province. It is nearly 60 feet high from its base and consists of 13 levels and 104 iron bells. The chambers inside the Pagoda have figures of Buddha. The interior walls are abundant with pictures from different Chinese Legends and stone carvings of flora and fauna.
Miaoying Temple White Stupa Pagoda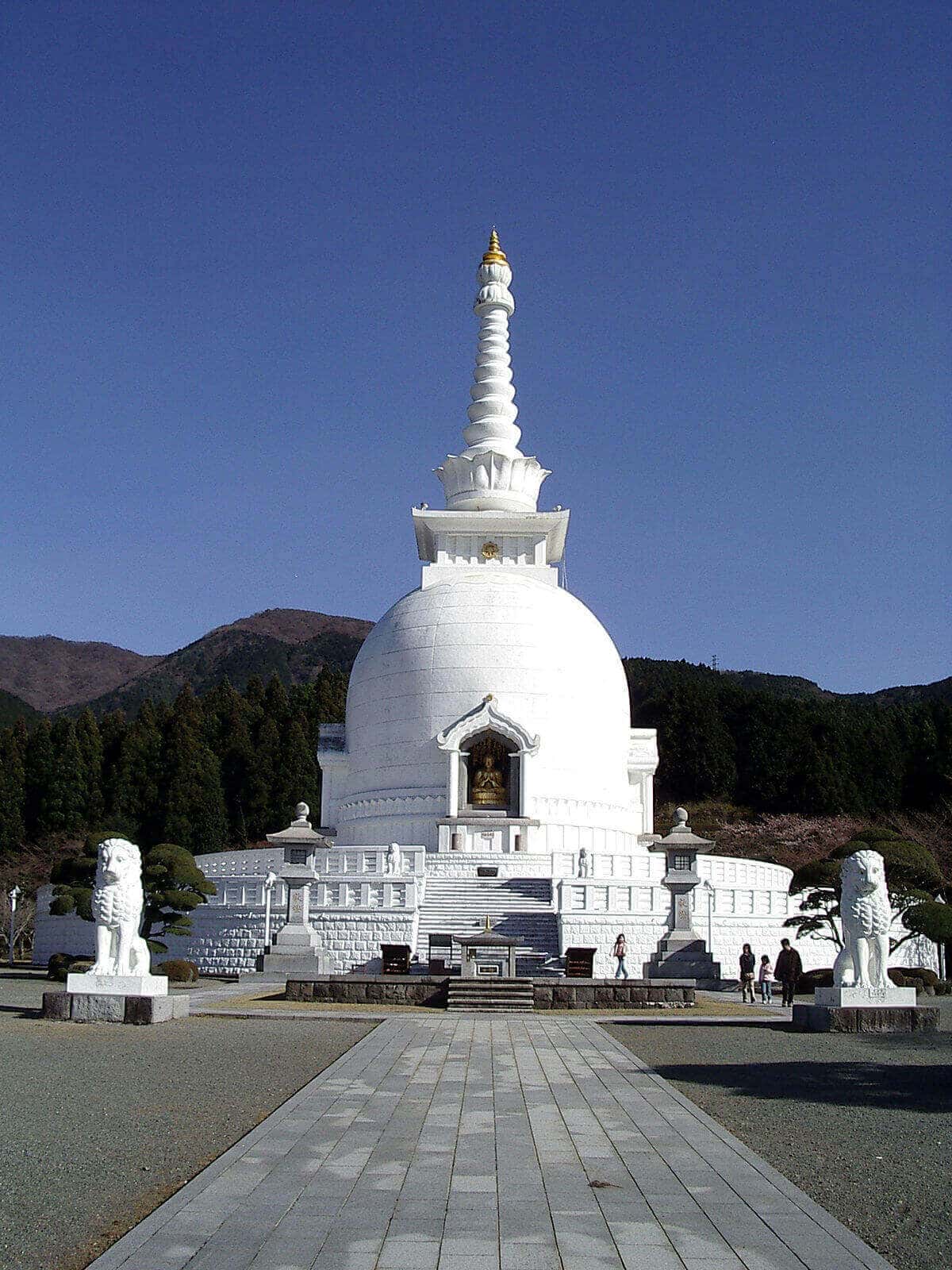 source: wikimedia.org
The Miaoying Temple or the White Stupa Temple is one of the Pagodas that can be reached easily from the National Capital of Beijing. This religious architecture which was established in 1279 AD. The White Stupa or Dagoba is the main part of this Pagoda and there are four halls which have many statues of Buddha and classical Buddha Scriptures. The White Stupa was designed by a Nepalese architect and has a three layered seat at the bottom.
Tiger Hill Pagoda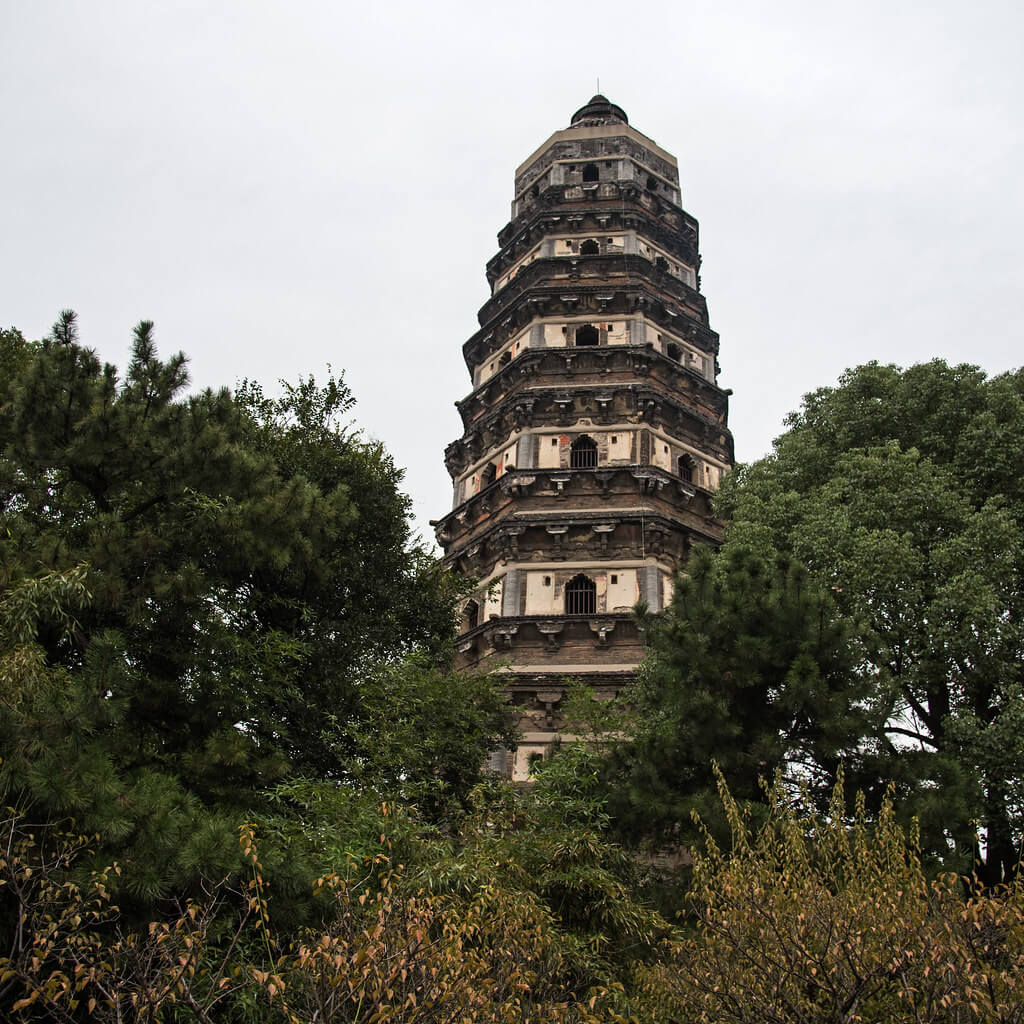 source: flicker.com
The Yunyan Pagoda or Tiger Hill Pagoda is located on Tiger Hill of Jiangsu Province. It was completed in 961 AD and stands at a height of 47 meters. It is octagonal in shape and consists of seven stories. The Classic Architecture leans at 3 degrees and that is why it is commonly referred to as the 'Leaning Tower of China'. It is primarily made up bricks and is internally supported by brick columns.
Songyue Pagoda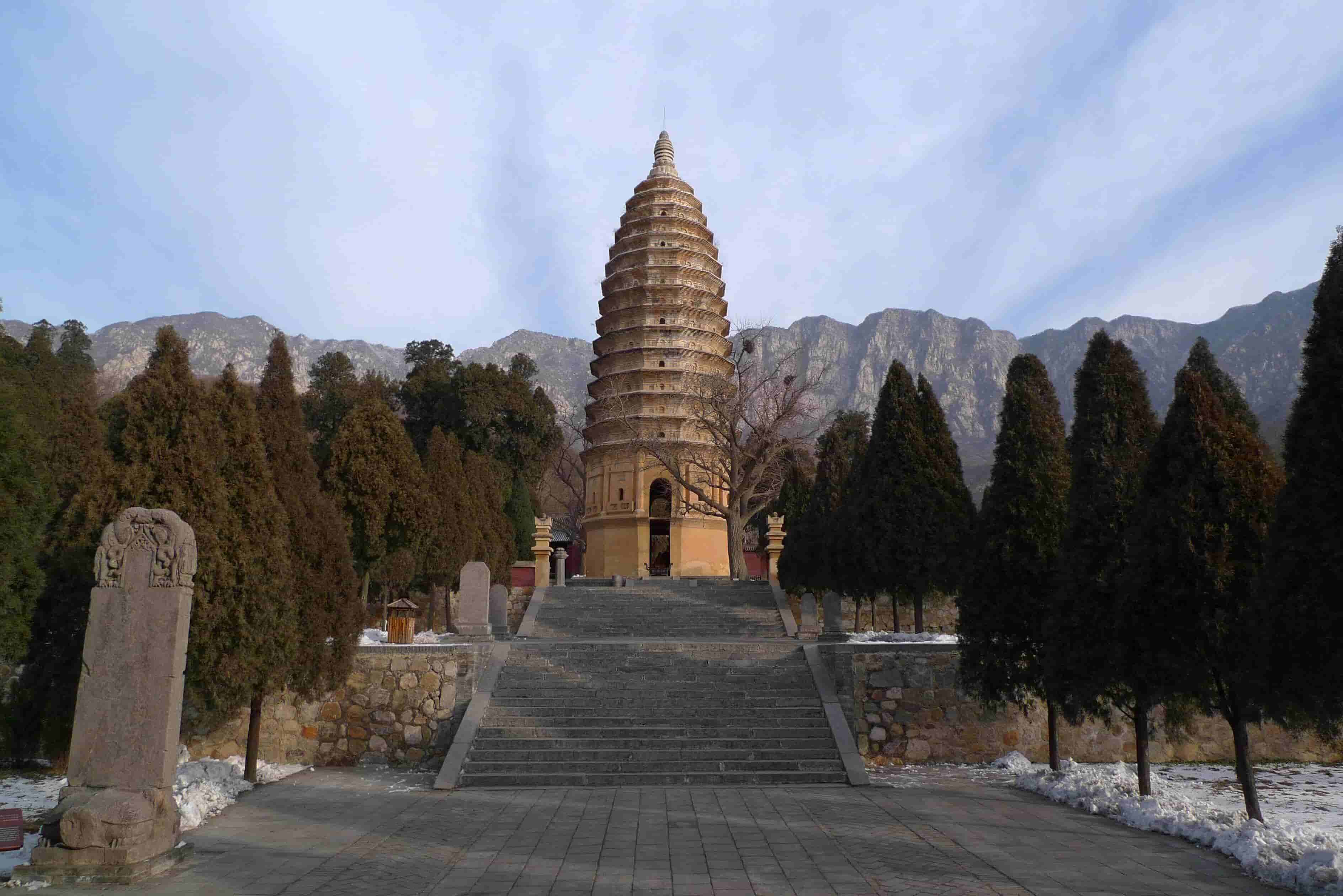 source: reddit.com
This Chinese Pagoda Architecture was established in 523 AD on Mount Song of Henan Province. Its architecture has a mixture of Chinese and Indian style. It is also one of the earliest constructed Chinese Brick Pagoda. It stands at a height of 40 meters and is made up of bricks and clay mortar.
The Iron Pagoda of Youguo Temple, Kaifeng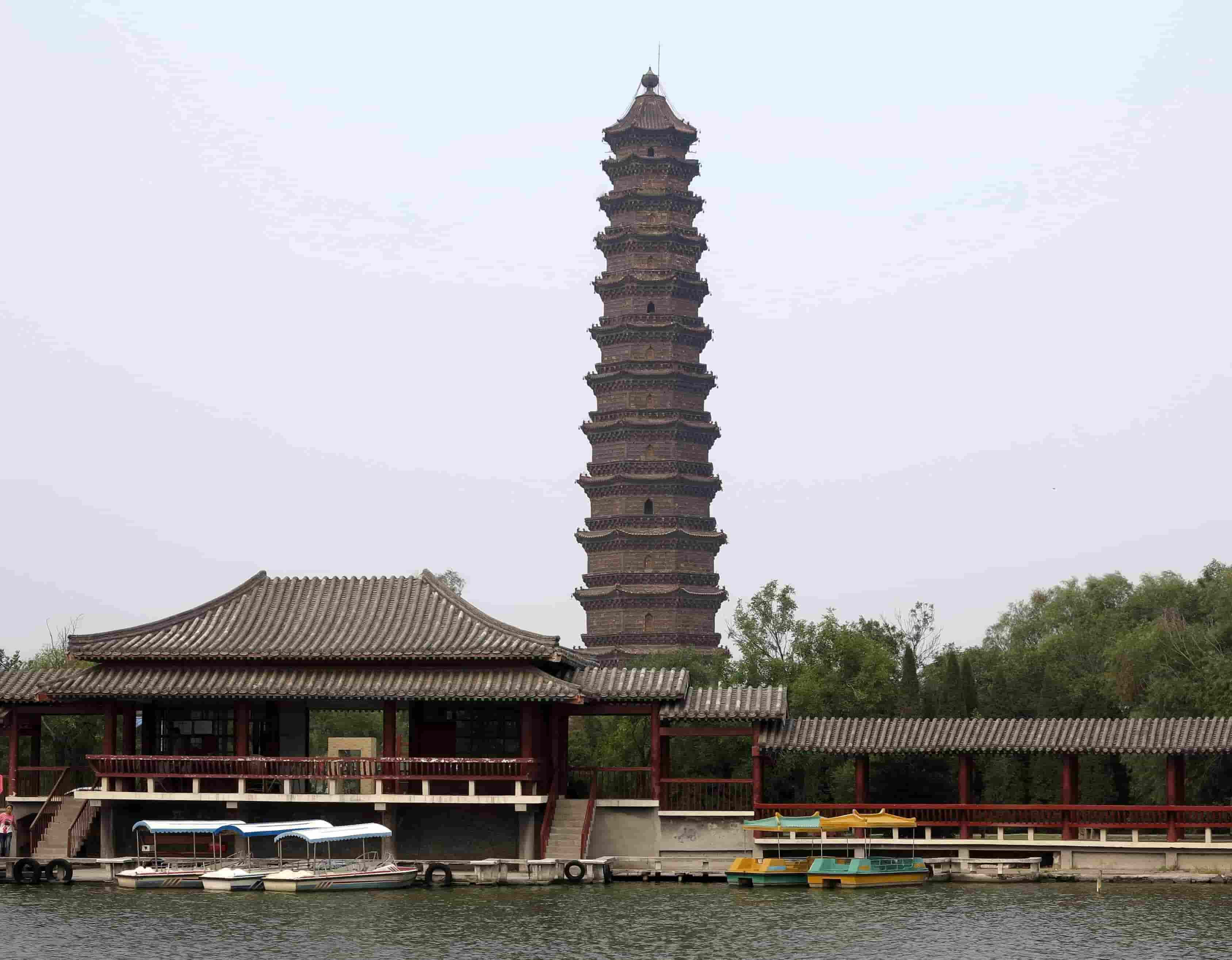 source: wikimedia.org
It is located in Kaifeng City of Henan Province and was established in 1049 AD by the Song Dynasty. The Pagoda is octagonal in the base structure and stands tall at a height of 56.88 meters. It is primarily made up of brick, and is referred to as Iron Pagoda solely because of the colour it resembles.
Three Pagodas of Chongsheng Monastery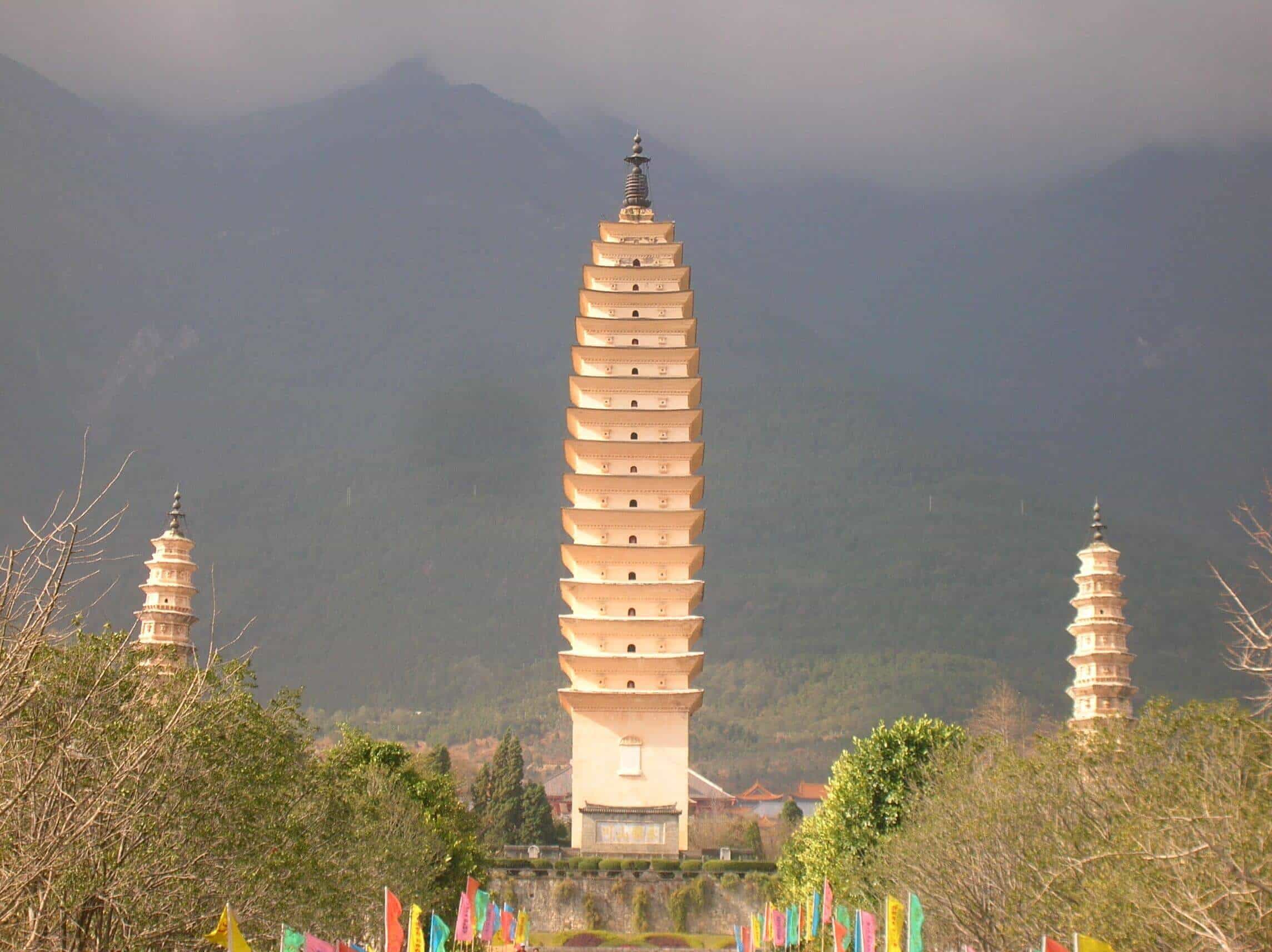 source: wikimedia.org
It is a tremendous Pagoda Architecture where three pagodas are arranged on corners like an equilateral triangle. It is believed to be established during 9th to 10th Century. The Pagodas are built with brick and white mud, for which they appear white.
Wooden Pagoda of Ying County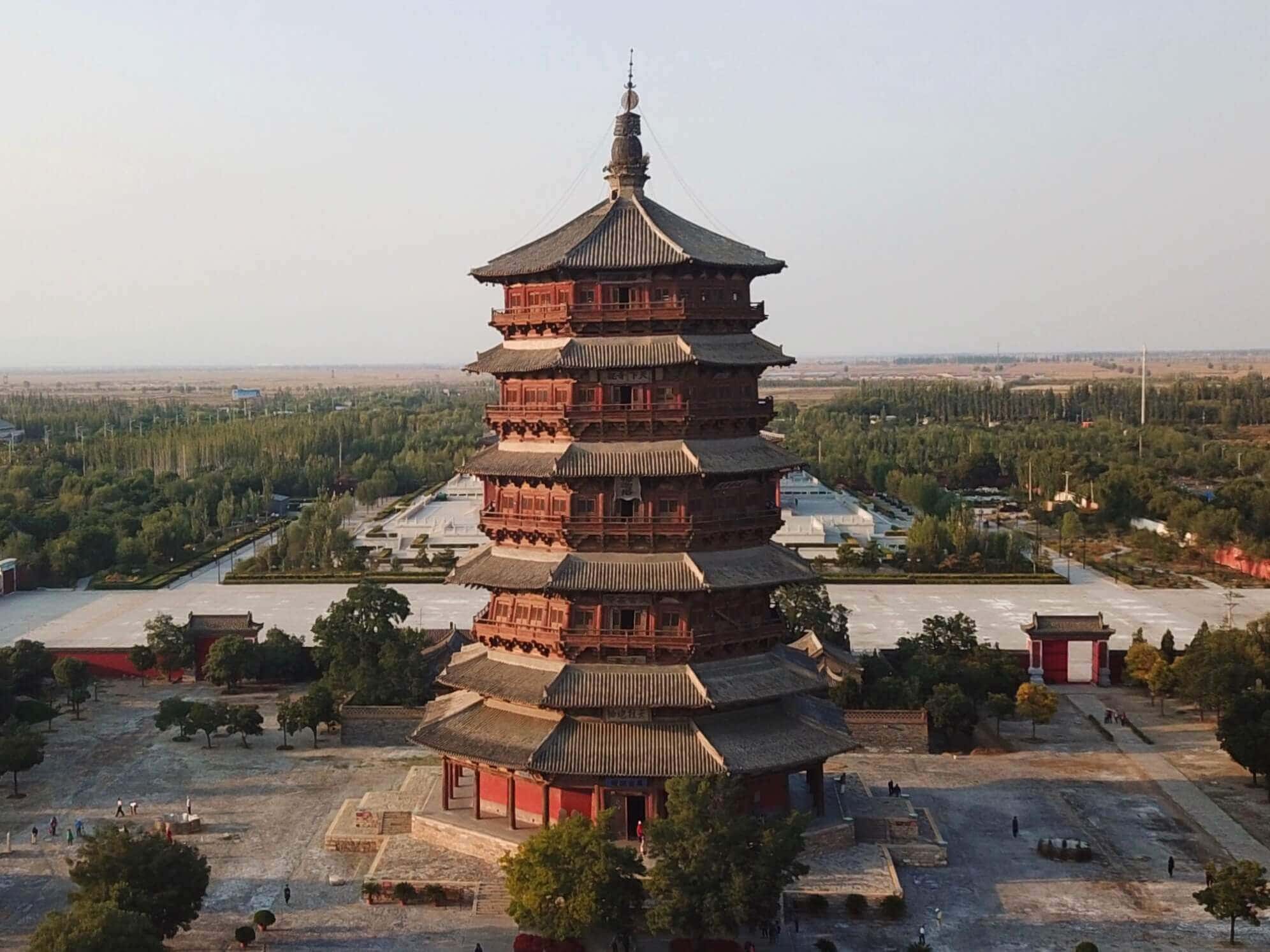 source: wikimedia.org
The Sakyamuni Pagoda of Fogong Temple is a

Classic Architecture

located in Ying County of Shanxi Province. It was built fully by wood in 1056 AD by Liao Dynasty. It is 67.31 meters tall and constitutes fifty four kinds of bracket arms in its construction. It is believed to be one of the strongest Chinese Pagoda Architecture as it has braved seven earthquakes in total.