Now that you've decided on the design of your upcoming planter, are you still unsure of what color it should be? There are many factors to take into consideration while choosing the ideal colorful planter, so it might be challenging. To begin with, how will the new color affect the individuals using the area and how will it blend in with the other colors around it?
While planter colors can have a variety of benefits, these are the most crucial for nurseries and commercial plants. Growers at nurseries strive to maximize productivity for profit, and even seemingly insignificant choices, like pot color, can have a significant impact. The color of the container is not as crucial to a home gardener. 
Pick white or fiber pots for the most development potential. Your plants will still prosper even if you favor terracotta or another hue. For any heat-sensitive plants, choosing lighter hues is crucial, especially if they are placed outdoor plants in hot weather or direct sunlight. 
Why Color Of Plant Pots is Important?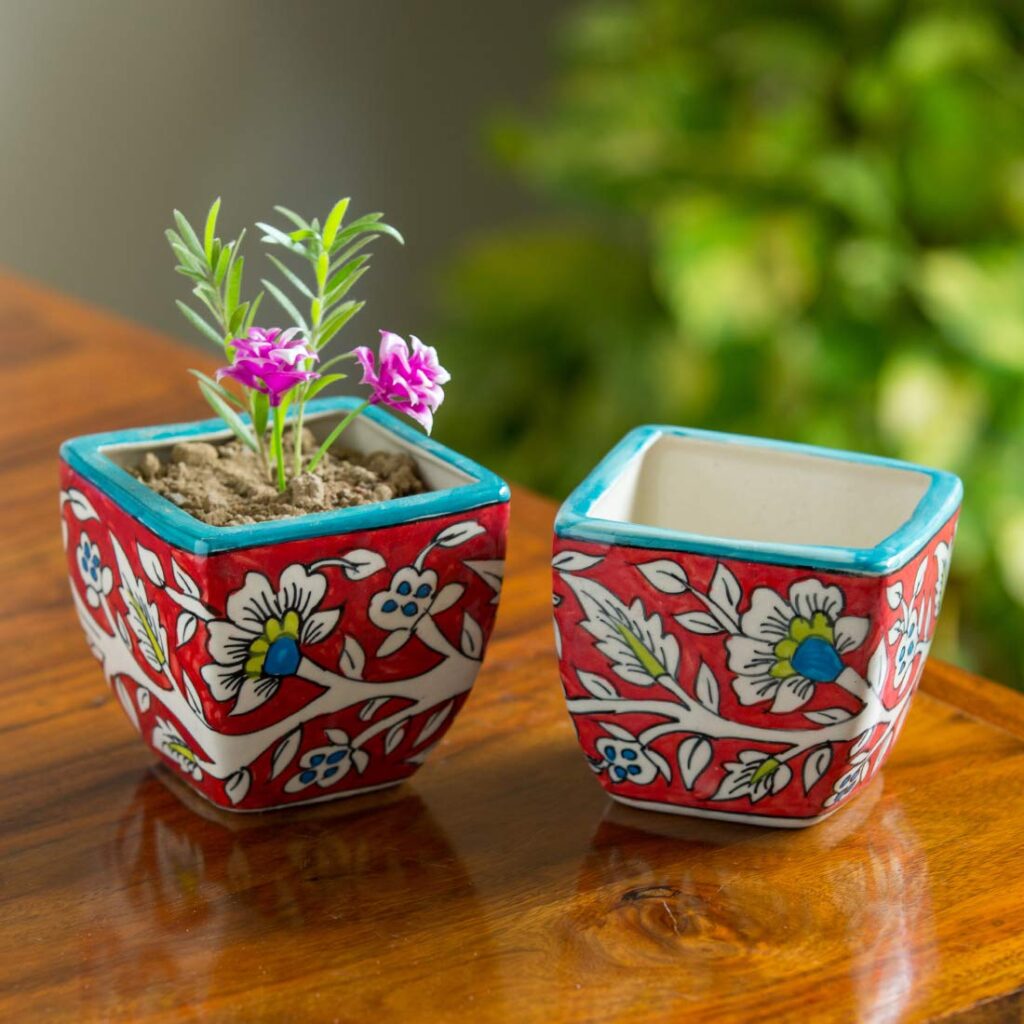 source: pinterest.com
Colorful Plant Pots are necessary while planting seeds? You are not the only one who has wondered this when designing container gardens. It turns out that scientists have contemplated this as well, and they have investigated the effects of using various colored containers on plant growth and health.
Academic research has demonstrated that planter colors have a discernible effect on plant development. Soil temperature directly affects plant color and colorful planter. Temperature changes also affect how a plant grows.
Darker containers, particularly those that are black, have been observed to heat the soil more. For example, in one experiment, researchers raised bush beans in silver, white, and black spots. The black pots had the warmest soil and the white pots had the coolest soil on the sides of the containers that faced the sun.
Checkout The Most Popular Planter Colours
source: harshdeepindia.com
Before selecting the color of your planter, there are a few things you should be aware of. For instance, a planter's color may affect how much heat it retains; the darker the color, the more heat the planter retains, therefore a lighter-colored planter would typically perform better in hotter regions than a darker-colored one. Following is a list of the most popular colorful plant pots, along with information about their appeal.
Black Colour Planters For Classy Look
A color that draws attention is black. In a similar way to how a vivid, strong yellow would, the depth of black will draw attention there. The black planter is different because it has the sleek, contemporary look that many interior designers are favouring. Even a tiny bit of black, like a planter, will give refinement to a room that is mostly jewel or pastel tones. If you think utilizing black in a simple planter design is too "boring," add some individuality by adding a colorful geometric shape.
White Pots For Plants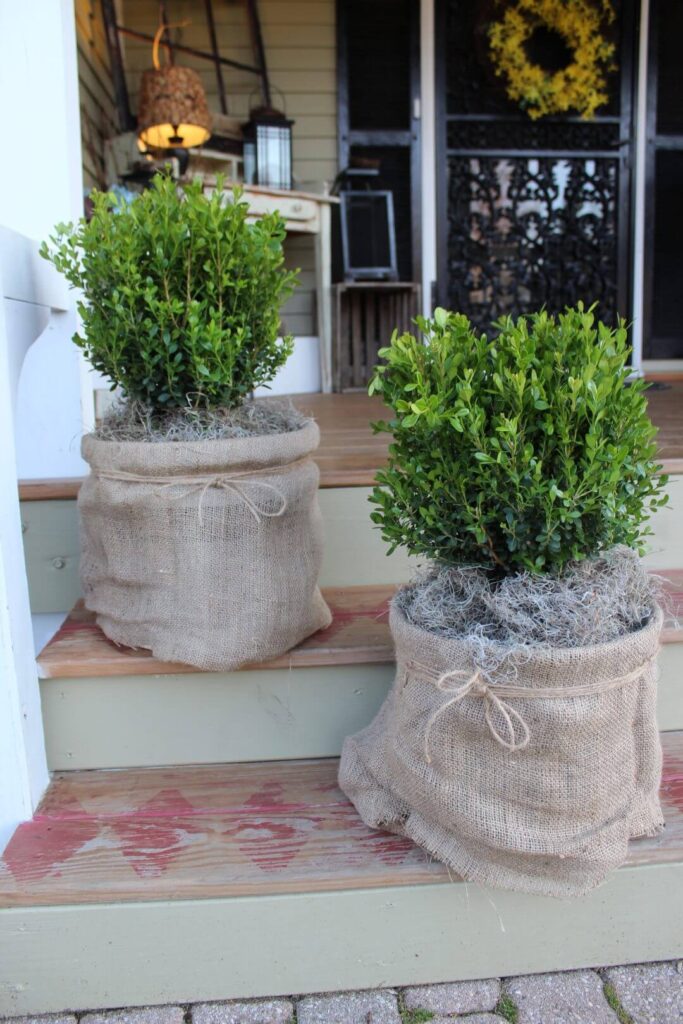 source: pinterest.com
White is tidy, fresh, and adaptable. In areas with intense, powerful colors already present due to the wall color and another decor, white accents work perfectly. White will counteract this while also striking out from the background and drawing attention to itself. A white planter can also emphasize key features of the space, such as a sizable window, a stunning fireplace, or an eccentric painting. While a sleek, white planter, like a black planter, fits nicely into any minimalist modern design, a playful shape adds some personality to make a statement.
Grey Gives The Industrial Look
Gray is frequently thought of as an "industrial" color, making it ideal for anyone wishing to decorate with the always fashionable industrial motif. For those who don't want to stray too far into the industrial realm, grey is still a fantastic hue for decorations for many reasons! In a completely different sense than white or black, grey is a neutral hue. The color grey is typically used for concealing. Gray planters will take away from the busyness and help a space feel quieter than it would without them in busy or overly active rooms.
Green Color Planters For Cohesive Look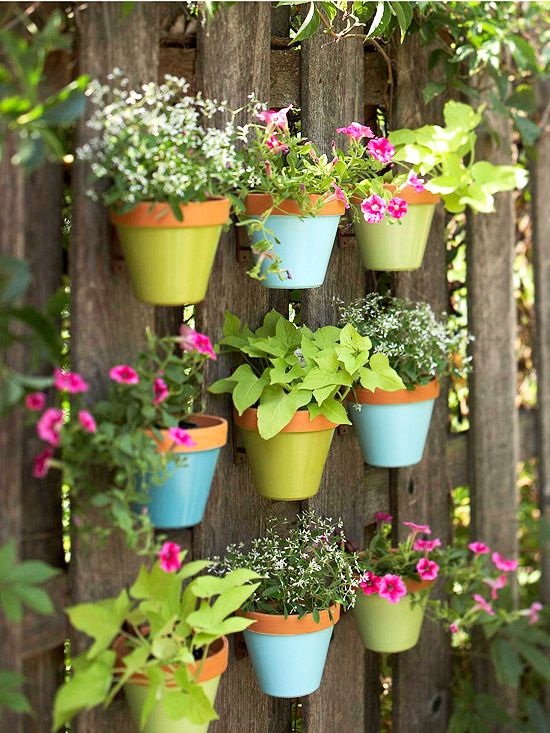 source: pinterest.com
Green is a color that is not neutral in terms of hue, yet it is a neutral choice for planters. It helps the decor feel more coherent and fluid since the color of the plants flows into the planter and vice versa. The concept of having everything flow together and having a planter that doesn't distract from or draw attention works particularly well in areas that are less adorned and more casual.
Yellow Plant Pot
A bright yellow colored planter intended to improve any interior. Succulents, cacti, flowers, and other small plants can be stylishly housed in these pots along with other real or artificial plants. The yellow color always has contrasting flowers and plants. These planters with contracting color plants give a vibrant feel to your home or balcony garden. 
Shade Flowers For Pots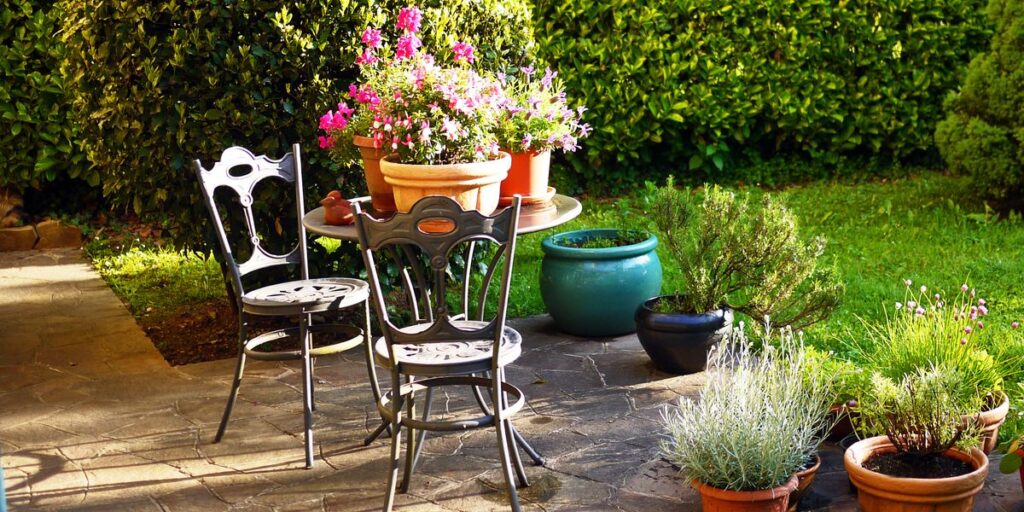 source: hearstapps.com
Red, pink, and white Astilbe blossoms in pots with contrasting green leaves will add color to your shadow gardens. Additionally, it draws beneficial insects like butterflies.
Foam Flowers are a lovely perennial that thrives in the shade and has clusters of white blossoms on a single stalk. For a lovely appearance, grow this flowering plant in ornamental pots. 
Another option is Sapphire Flowers. Beautiful white, purple, and blue blossoms on the annual plant thrive in shaded to slightly shaded areas. 
Compact plants are available in varieties including Starlight Series and Troll Series, which have thick plants best suited for pots.
Conclusion
Consider your space's lighting when selecting planters rather than relying entirely on the hues, textures, and finishes shown online. Get a large selection of color swatches and arrange many samples adjacent to the color on your computer for the best results when choosing the appropriate planters for your design. When the color on your screen and the color on the color swatch merge, you have a match. The sample can then be used to see how the color appears in your room.