Organize craft storage ideas and craft room ideas to make your craft room more creative, even small space also. The best way to decorate your craft room most creative, must-visit The Architecture Designs and take some ideas to your craft room.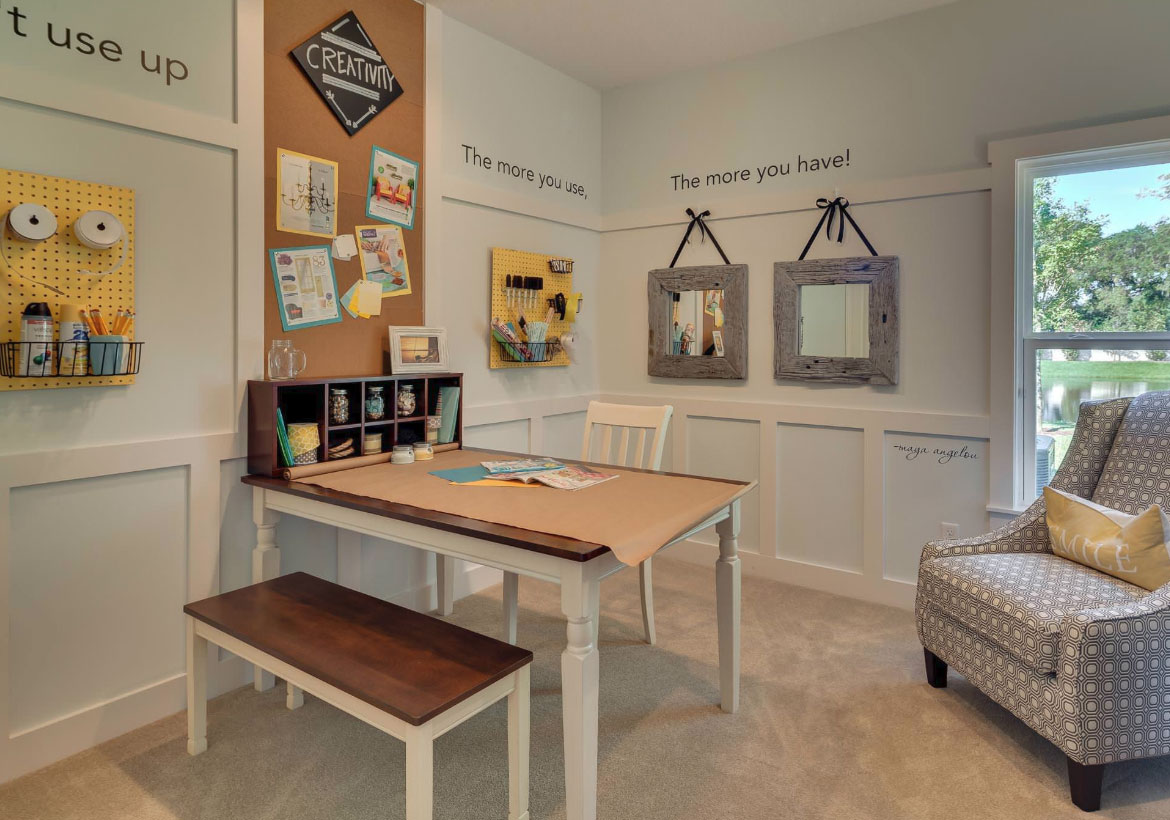 source: sebringdesignbuild.com
Many people think that crafting is just for kids but actually it is not so. Crafting can be really an important thing one can do it can be converted into a profession or can also be used as a therapy when you want to spend some quality time. A craft room should be designed in a creative way that gives a dedicated space to your creative hobby. Get some amazing craft room design ideas at the Architecture Designs.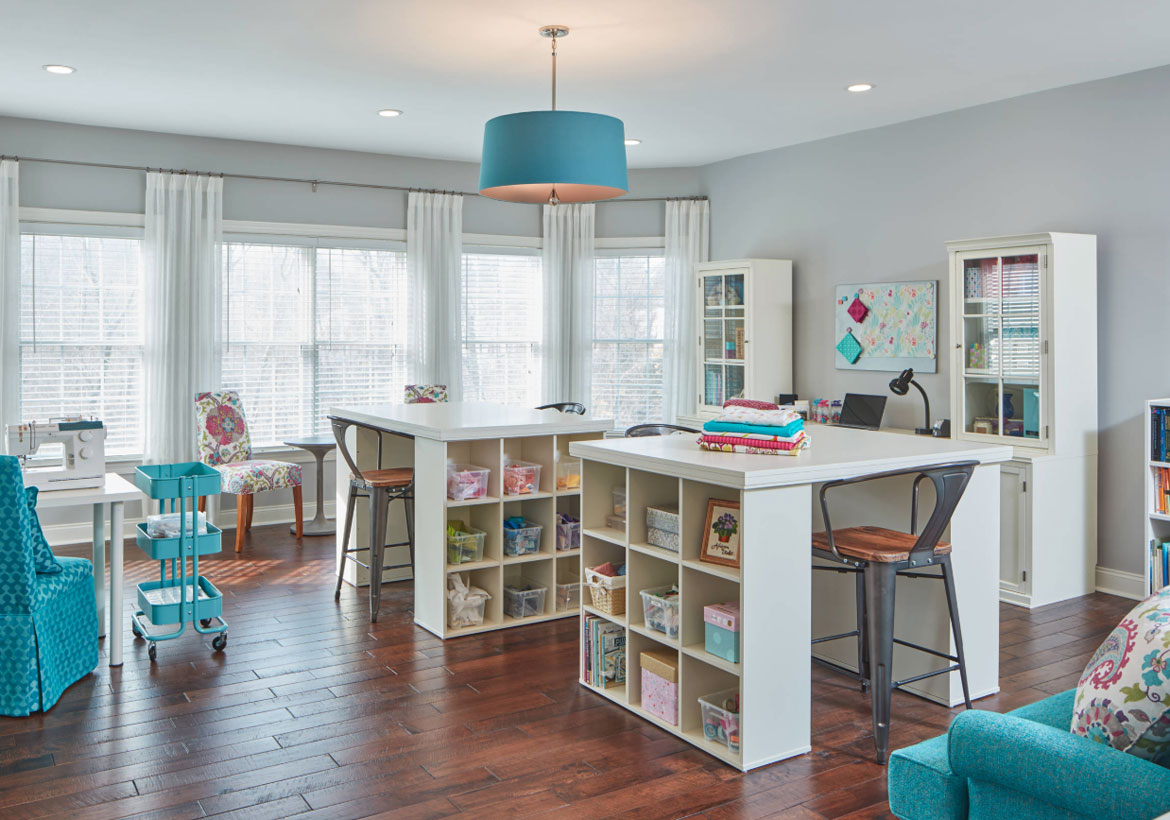 source: sebringdesignbuild.com
source: houzz.com
Having plenty of space dedicated to the craft room can give you more joy and place to have your favorite hobby fulfilled. Adding a huge wooden table with a large seating space can make you more creative as sometimes having sufficient space can allow you to spread out and bring out the best in you.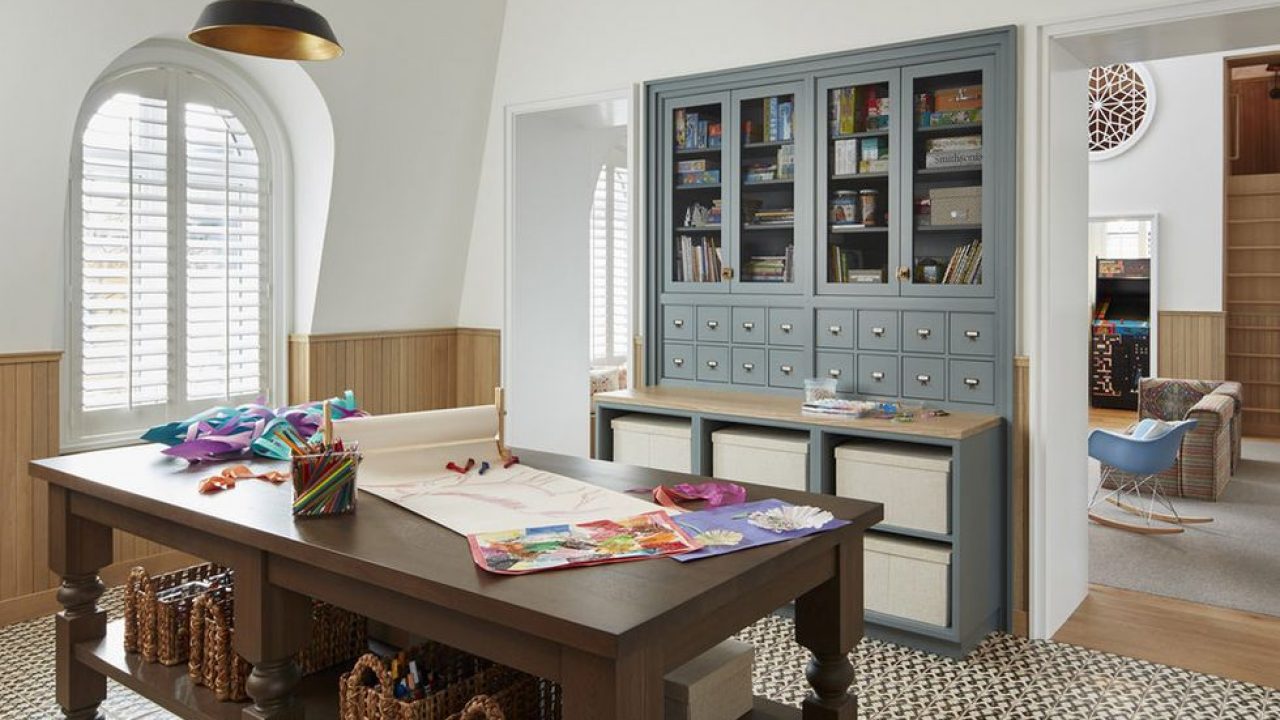 source: architectureartdesigns.com
source: ideaboz.com
In the craft room, in addition to the tablespace and seating area you can also go for incorporating the beautiful work all displayed on the wall and the side of the table. This can help in decorating the room as well as to showcase the beautiful crafts and arts made by you. This will give the motivation to get more creative and inspire you to continue your hobby.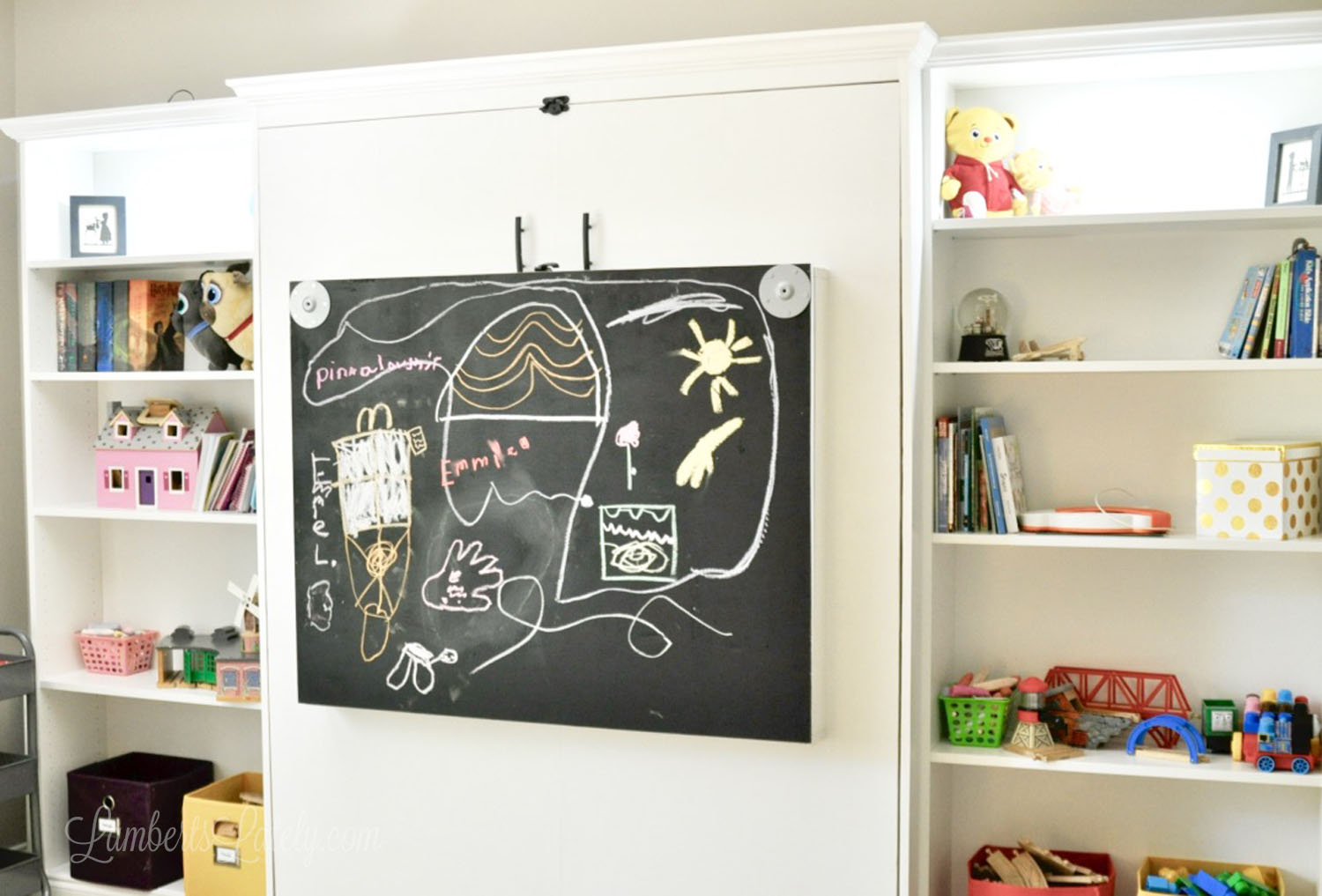 source: lambertslately.com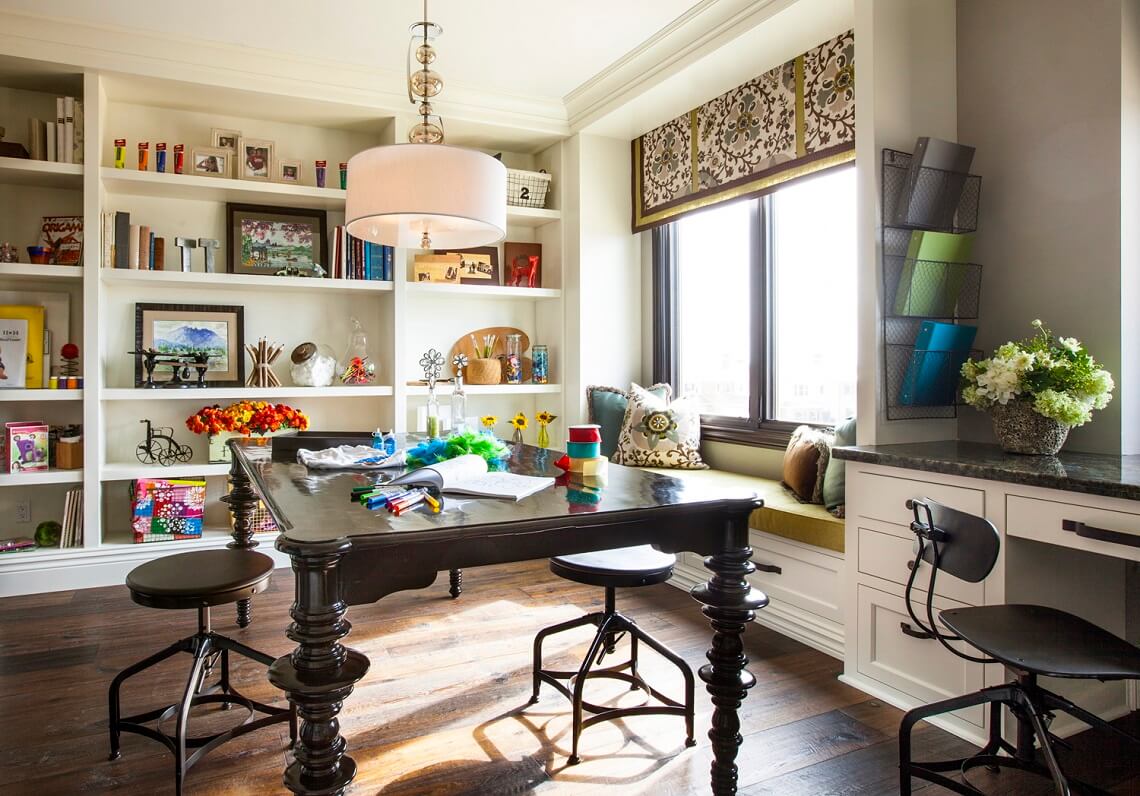 source: robesondesign.com
If there is no extra room to spare the next best thing one can do is to go for a separate craft room in the basement. Here there will be plenty of space for crafting and also the calm atmosphere will bring out the creativity very well. Well-maintained cabinetry with the wood tops and table can complete the décor while you can also separate the craft room with the French doors if going for more than one room in the basement.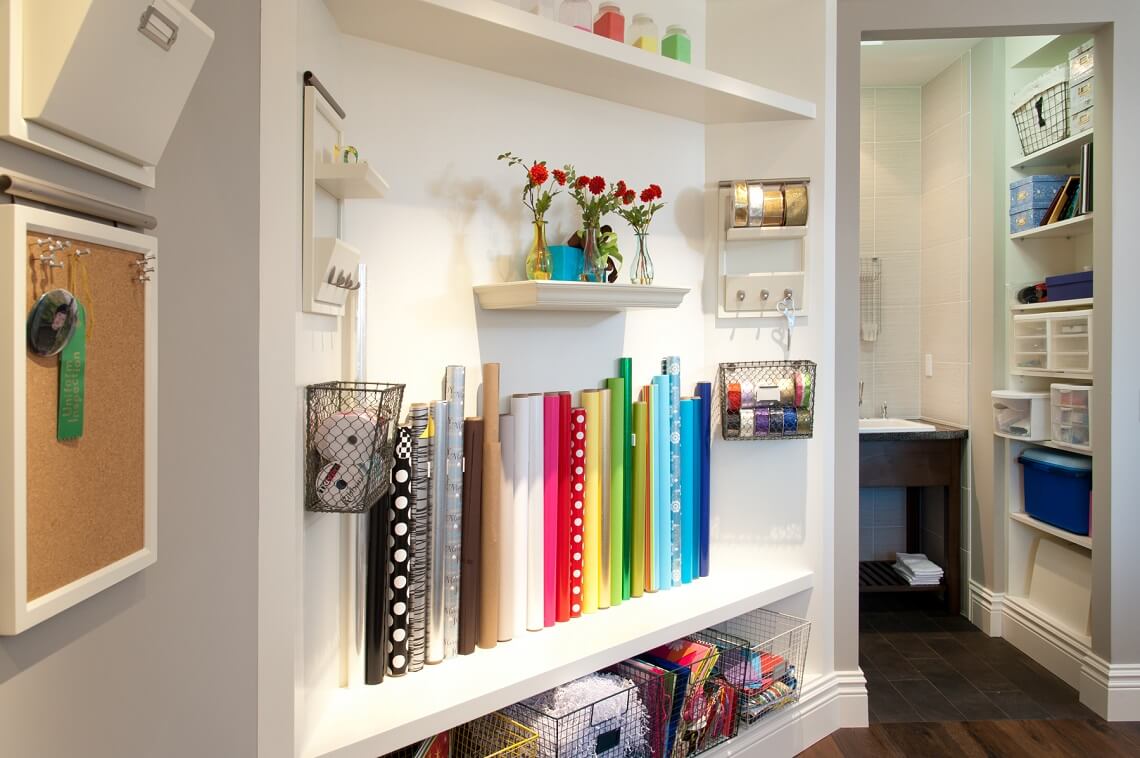 source: robesondesign.com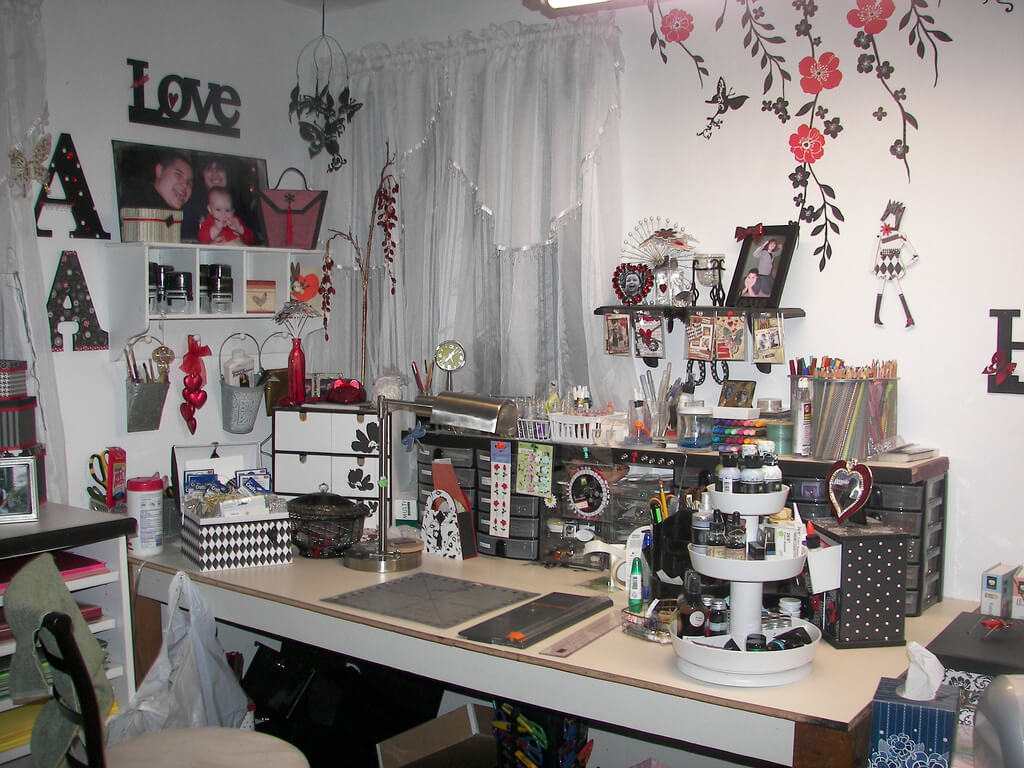 source: home-designing.com
You can always have a good organizational system in your craft room so that you don't have to dig into the pile of the stuff. Make a smart move by arranging the storage spaces by covering the wall with a beautiful floor-to-ceiling hutch cabinet along with additional drawers and baskets under the table and cabinet. Varied storage space will make the place look clutter-free and also keep the things handy.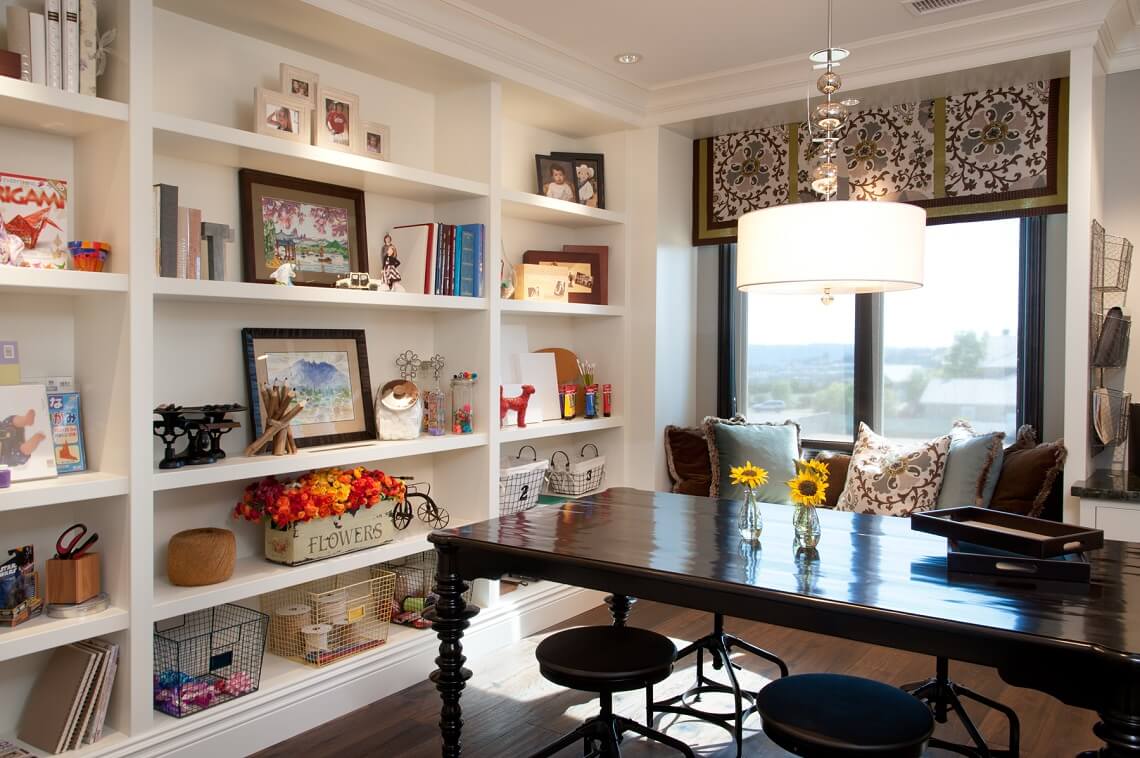 source: robesondesign.com
source: creativescrapbooker.ca
Keeping the side open with the window will fill the craft room with natural energy and lighting. Adopt the simple décor with a light color, simple drapes and a huge center rustic table with flower and lots of light and cozy seating area. Also adding the wall-mounted shelf to organize the materials as well as the completed art would keep the place organized and clean.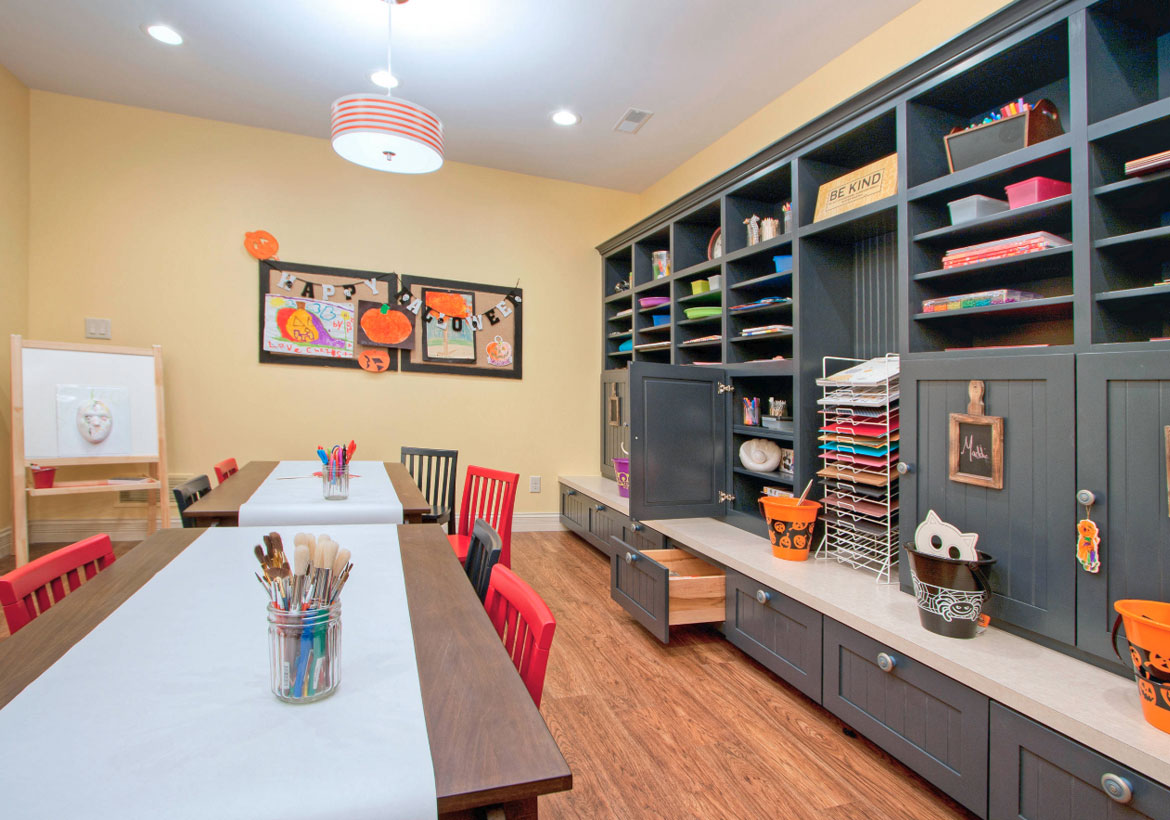 source: sebringdesignbuild.com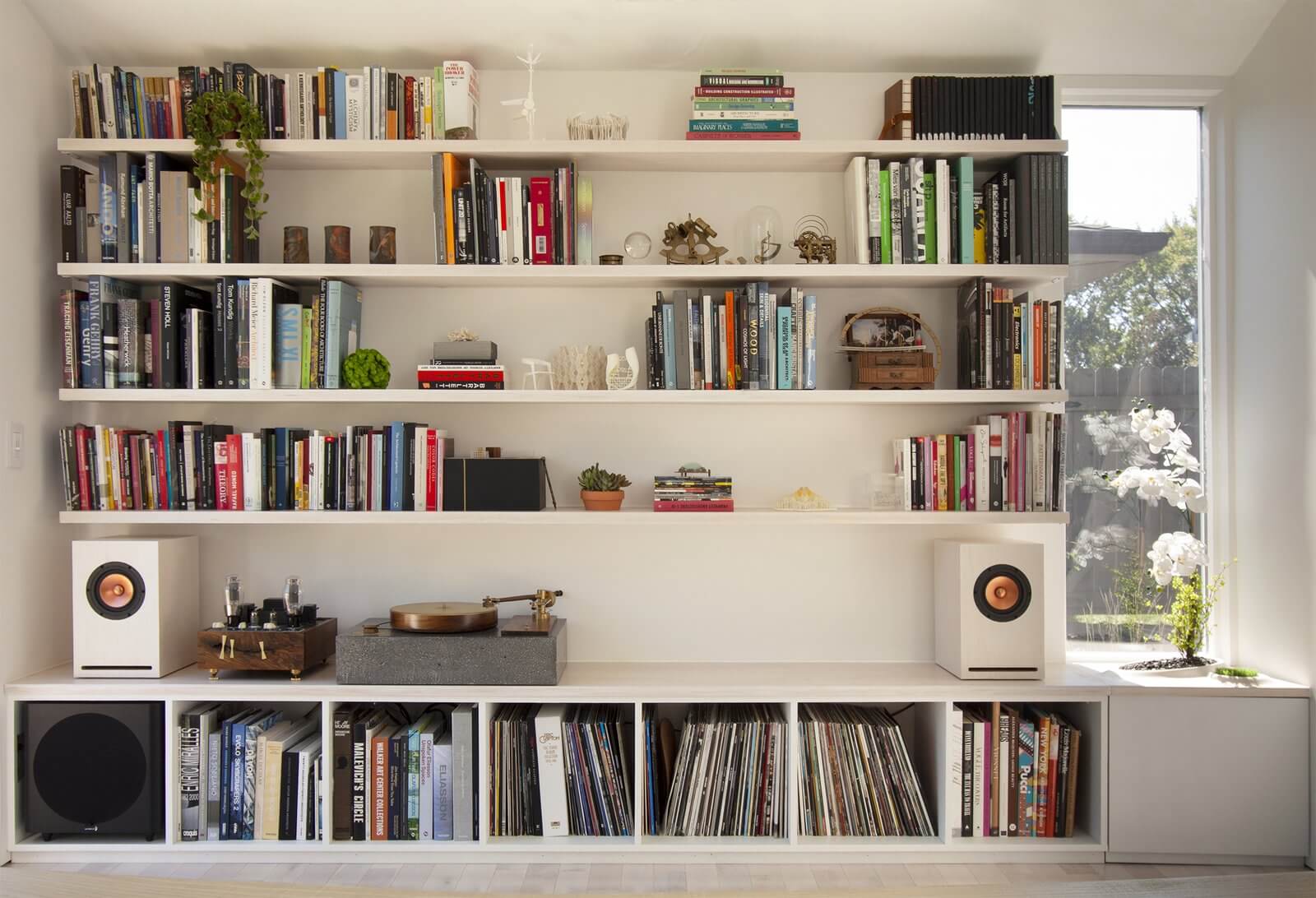 source: dwell.com
There is no better décor than playing with colors that suit best to the craft room. There are plenty of colorful papers and other things that are an important part of the craft room. Going with simple white color and lots of storage space from cabinets to drawers to basket all white-colored can help you have the minimalist décor. You can add multiple colored products and materials and make the place more beautiful than ever with the right combination and storage of the materials.
source: theurbaninterior.co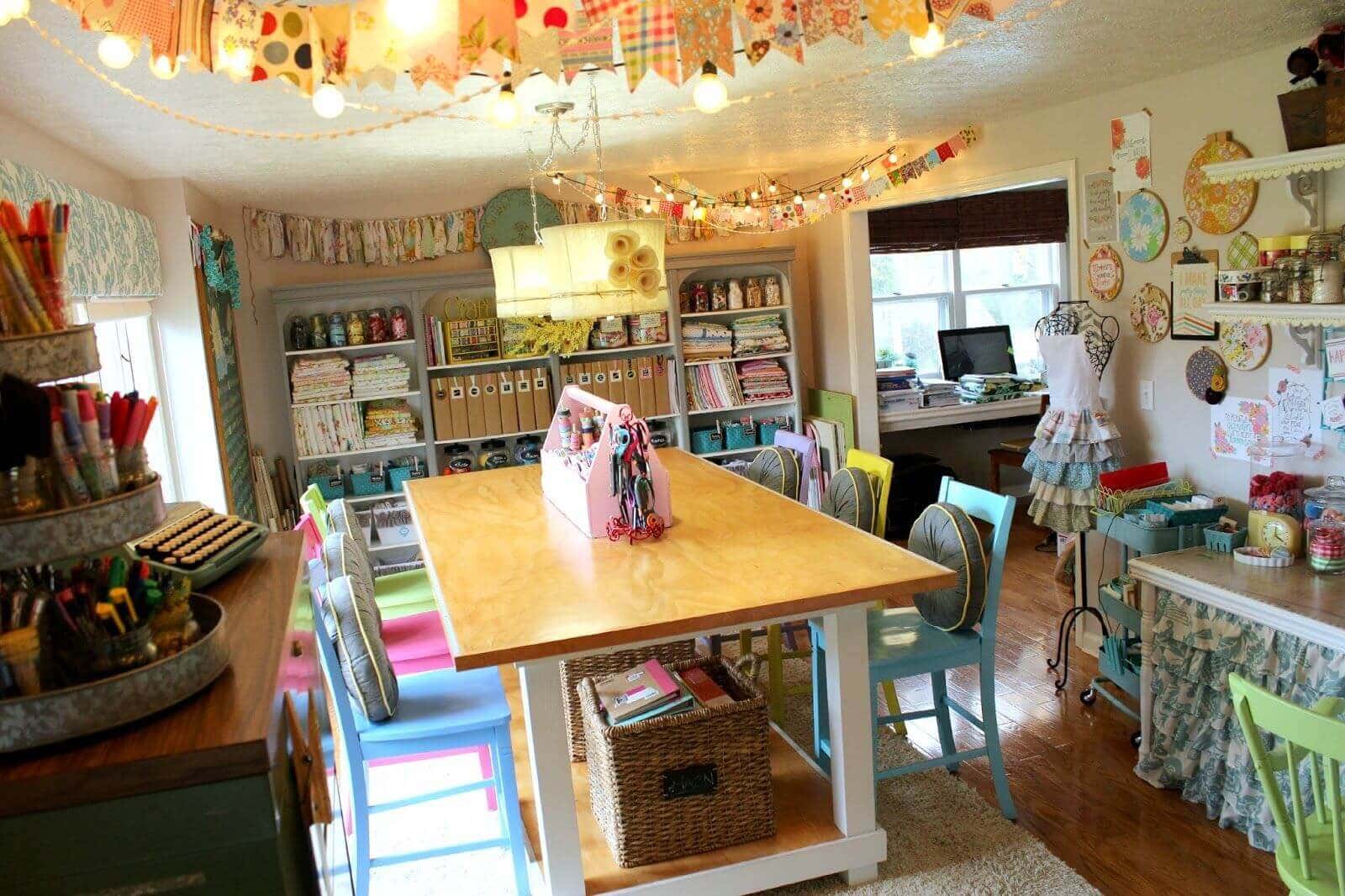 source: hearstapps.com
Try focusing on making the craft room more innovative and user-friendly by adding different features to the room. This includes adding flexible and movable storage spaces including baskets, adding rollers or steel tubes for accommodating craft and gift papers, a huge flexible table and covering the space with inspirational boards. Make this craft room your personalized space with additional features.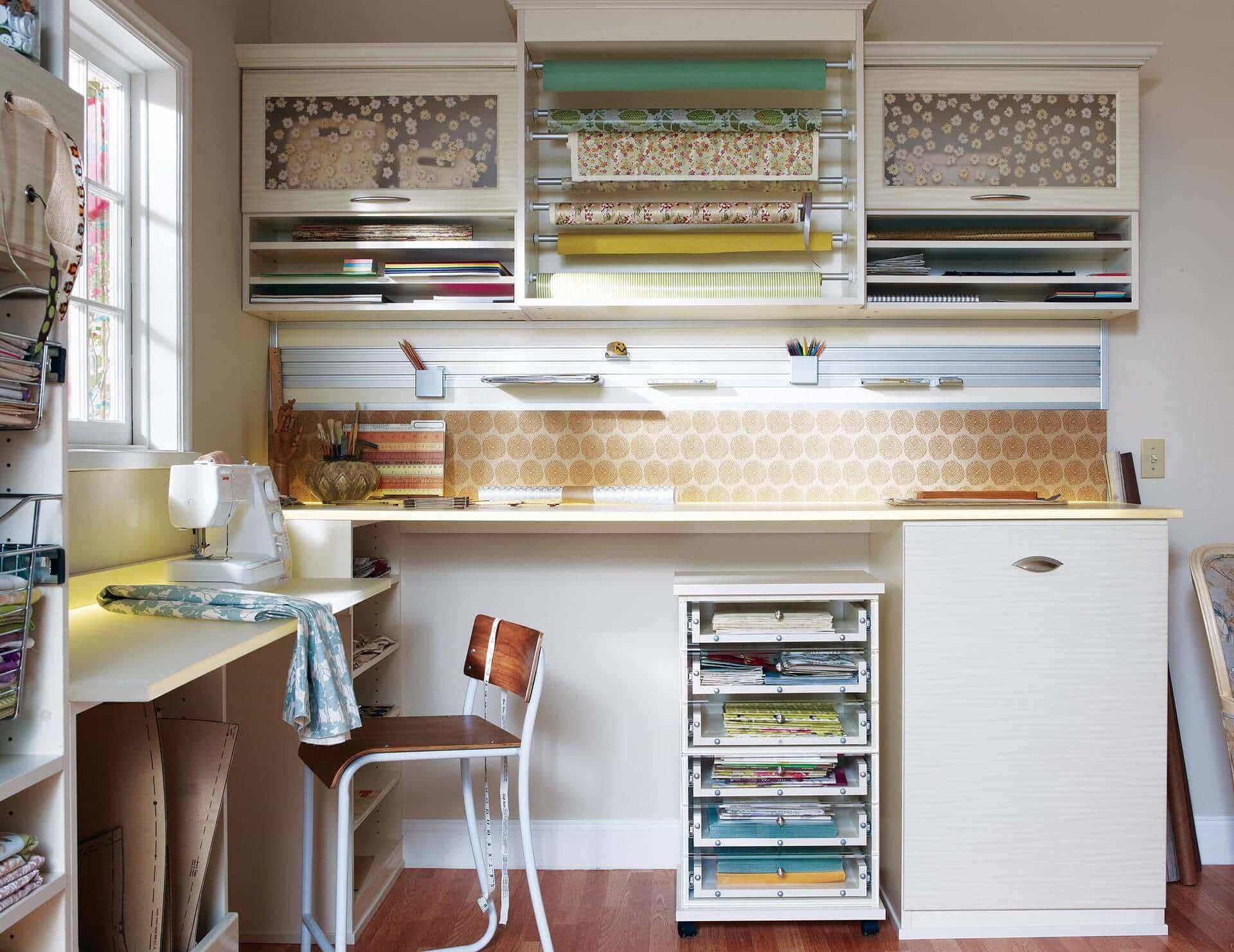 source: theeffortlesschic.com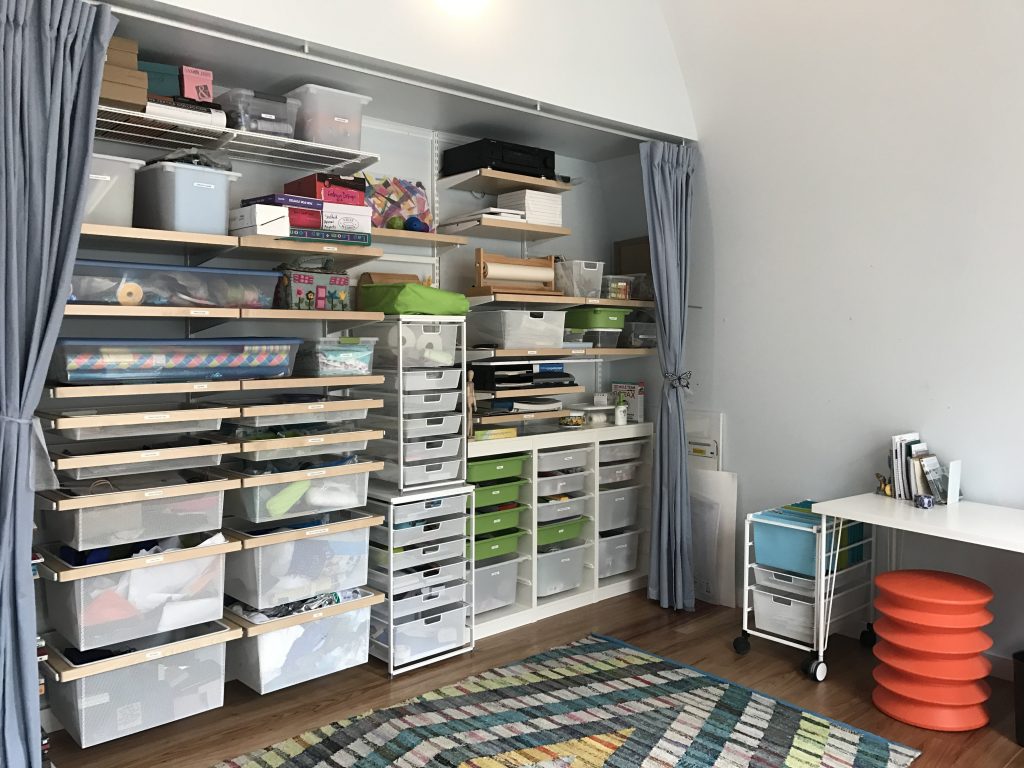 source: spacewiseorganizing.com
When it comes to designing the craft room, there is nothing like too much décor. You will always need some sort of inspiration and motivation for creating a unique piece and this can be achieved by adding something extra to the regular shelves, desks, and baskets. Adding the huge mural can make this dream come true and the best part is you won't need anything extra for the décor.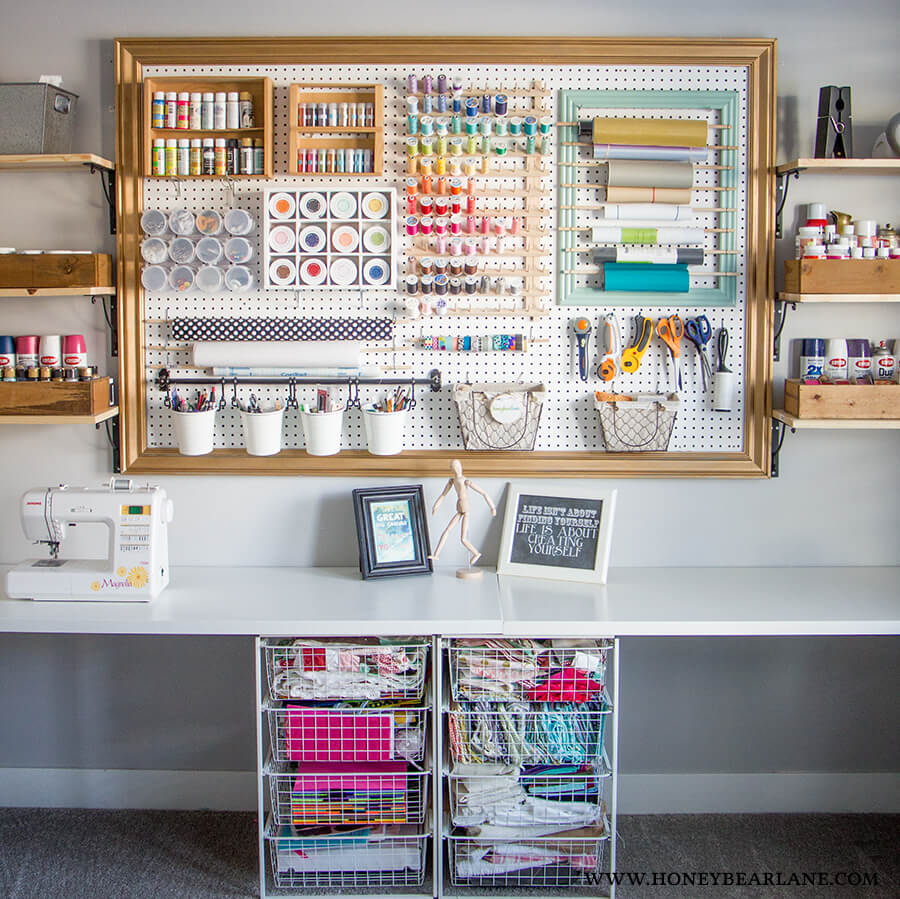 source: honeybearlane.com
source: mycreativescrapbook.blogpost.com
There is nothing more captivating and motivating like nature. You can craft outdoors as well as bring the outdoors in by adding some beautiful houseplants to the craft room along with the fixtures with the natural texture. Get a natural-feeling space as well as a peaceful and calm place by adding this feature to this creative craft room and make it worth spending time.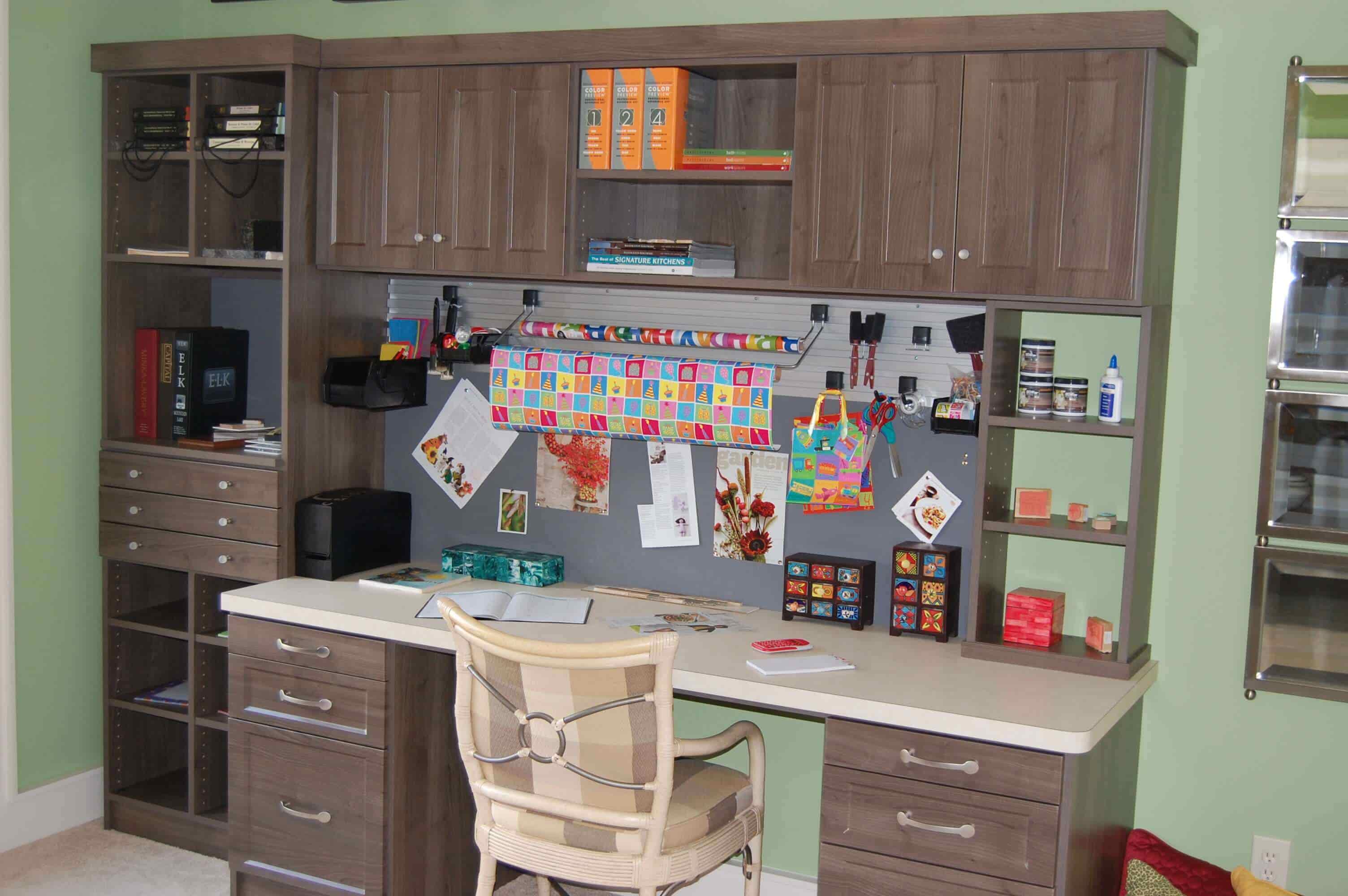 source: editorial-ink.us