Many years ago, wood was the staple house building material because of the generous supply of timber and wood products. However, the ongoing problems, like deforestation and pollution, have led to more environmentally-friendly alternatives to wood construction materials. And one of the best alternatives is using metal or custom metal fabrication.  
Metal is a durable, versatile, and recyclable construction material that can help elevate your home's aesthetics. Experts can create metal structures for patio posts, garages, and other custom metal house structures with metal fabrication.  
Furthermore, in this article, you'll learn how custom metal fabrication can enhance your home design. 
It Provides Precise Metal Design For Your Home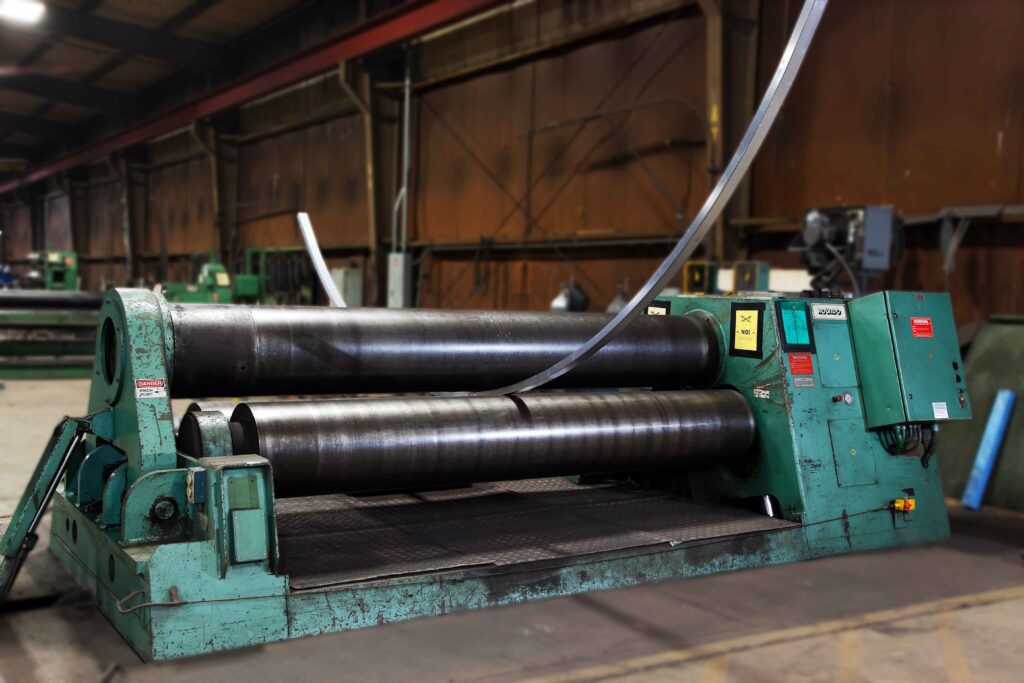 source: pinterest.com
Custom metal fabrication is all about personalized, precise metal design. It's a collaboration of highly skilled workers from design, prototyping, and programming to fabrication, finishing, and assembly. Instead of opting for off-the-shelf design solutions, homeowners have the freedom to design, choose, and achieve the metal structure and design they wish to have for their homes.
So, whether you want to install a metal garden shed, a patio glass-metal enclosure, or a metal deck railing, you can depend on a trusted metal fabrication contractor. Hire a company with an expert team who can take precise measurements and finish any metal project scale. Moreover, choose an experienced metal fabrication company that can competently interpret your home's architectural vision.  
It Utilizes State-of-the-art Prototyping And Programming 
source: pinterest.com
Aside from giving homeowners flexibility in designing their homes, custom metal fabrication also guarantees quality results, as it involves prototyping and programming in its process.
Metal sampling or prototyping is a critical step in the design process of metal structures to keep the residential property's best aesthetics, functionality, and safety. With prototyping, metal fabrication experts test if the chosen material is the most appropriate for the project. They analyze the material's performance and compare it with others to fit within project and budget requirements. On the other hand, programming commences after prototyping. This step involves laser cutting metals, such as copper, brass, steel, and aluminum, into different shapes, sizes, and designs.  
And so, if you want a unique steel garage door or brass deck railing, you can request a specific design from a metal sheet contractor. A reputable contractor can deliver what you need in a timely manner for the construction to begin.  
It Offers Speedy And Quality Metal Fabrication 
source: pinterest.com
If you're in a hurry to install a metal garden shed or a patio enclosure in your home to make it more sophisticated or look modern, metal fabrication is your best option.
Professionals can fabricate custom metal components according to your design specifications using metal tech solutions, such as a computer numerical control (CNC) machine to program cutting, drilling, and punching metal sheets, which can significantly improve speed and workmanship quality.  
Because of a more streamlined process and advanced technology, experts can deliver the metal parts you need to finish your project on time and help boost your home's curb appeal.
It Enables You To Upgrade Outdated Features
If you're planning to remodel your house, you can install lightweight, adaptable, and stylish metal features to upgrade your home's design. For instance, you can have custom metal fabrication professionals design a sturdy steel frame and railings to replace your worn-out wooden staircase. You can also have custom metalworks as a key feature in your interiors. Metal features blend well with glass and wood. They strike a perfect aesthetic balance in both classic traditional and modern homes.
On the other hand, you can also upgrade your home's structure by eliminating bulky, damaged wooden wall panels and structures. Custom metal fabrication can also enable homeowners to add extensions to their homes. Due to their durability, steel frames can be fabricated to offer structural support to home extensions, such as open pavilions, covered decks, or a greenhouse.
It Promotes Organization To Boost Home Design 
source: pinterest.com
Many homeowners also hire metal fabricators to customize the design and installation of their metal deck and other portable fixtures and home storage solutions. These metal structures can help with home organization, allowing homeowners to use vertical space to store sports equipment, bicycles, and more. Hence, metal fabrication can create more space for your other home design needs.  
Homeowners can request custom metal fabricators to install custom metal hooks and storage options to help organize garden tools, automotive equipment, and other things inside and outside the home. 
Wrapping Up
Attain the home design you want with metal fabrication. Metal structures are easy to build, durable, and design-flexible. Work with an experienced metal fabrication company that can provide you with quality metal parts to design your home. Now you can remodel your wooden home or add some metal structures to make it look modern with the help of a metal fabrication expert.