The living room, which shows the beauty of the entire home, continues to be one of the most crucial rooms for all homeowners. Thus, for homeowners and interior decorators, selecting the ideal décor theme for the living room is one of the most challenging tasks. We have thus narrowed down a few trendy living room ideas that can fit with the overall design of your home to help clear up some of the confusion. 
Every person dreams of having a perfect colour theme for their living room. They also expect that the painters should not take much time to paint the room. Here is when an express painting comes into the picture. You can expect fast painting services with perfect completion from them. Let us now check which colour combinations are best for your living space. 
1. Sage And Crimson
source: pinterest.com
When combined with deep crimson carpeting, relaxing earth tones gain energy. When patterns and textures are present, this contrast creates a beautiful harmony. The trick to this colour palette is to ground the floor with a more assertive tone, leaving the walls airy and light.
2. Berry And Cobalt
These hues, which are both playful and classy, will instantly add individuality to any environment. Not interested in purchasing such a daring piece of furniture? Try the look with colourful artwork hung on the wall to instantly transform your space. Highlight these hues with a couple more throw pillows for a pop of vibrancy.
3. Primary Popular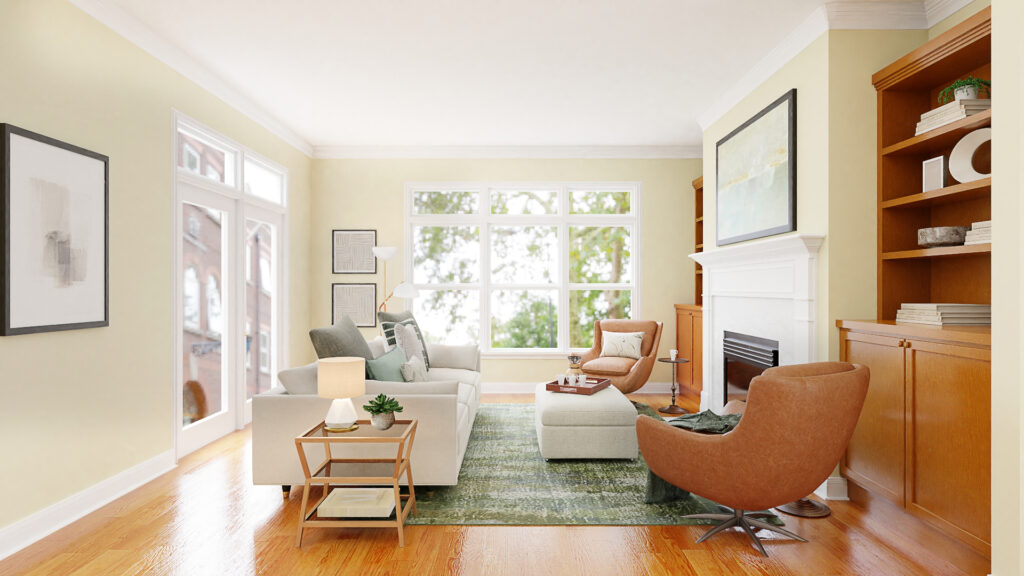 source: pinterest.com
Introduce bright, vivid primary colours as repeating patterns to liven up a space. Using one or two colours on dramatic window treatments or artworks may create a coordinated but not overpowering appearance.
4. Sea Glass & Sherbet
When mixed with green and blue sea glass colours, sherbet shades come to life. These incredible tones would provide a delightfully trendy touch to a sophisticated parlour, used as artwork, decorations, or even a tiled fireplace wall.
5. Blue and orange
Orange and blue are complementary colours on the colour wheel and are prevalent in sports teams and children's environments. However, they are rarely seen in elegant living rooms. However, this living room demonstrates how hues of blue with a hint of orange create an attractive and welcoming palette.
6. Egyptian Blue and Lime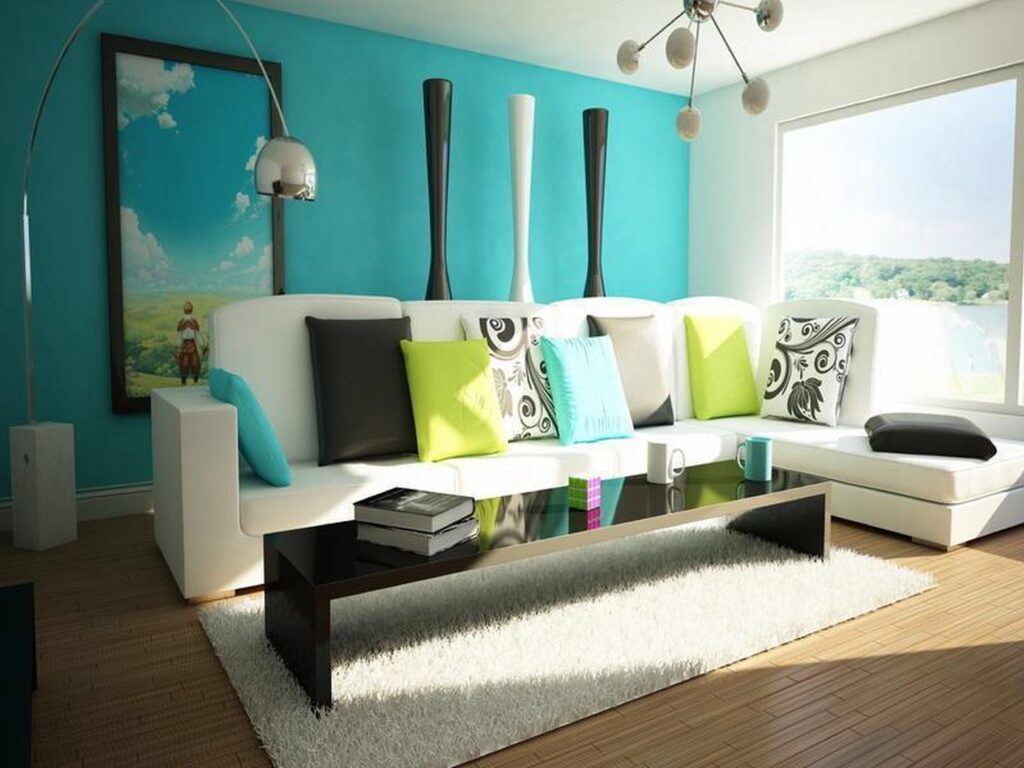 source: pinterest.com
This living area is brilliantly bold, combining not just two stunning colours — vivid yellow-green and sparkling blue. Large windows and white walls bring in natural light, which helps to balance out the excess of colour and design. 
7. Dusty blue and mauve
Although a giant bull head above your fireplace may be unexpected, this historic colour combination shows that it can nonetheless pull off a new, modern atmosphere. Low-slung furniture with unusual shapes creates a colourful yet united environment that is a beautiful blend of cozy and retro. 
Conclusion
Colour-matching in-home painting is the most crucial aspect of interior design. Consider how you want your space to feel and then restrict the colours to match. Once you've narrowed it down to a few colours, test them on one of your walls for a day or two. You'll be able to examine how the colour reacts to the room's day and night atmosphere this way.