When you're planning to dive into a new outdoor project and you're searching for deck railing ideas, we're here to help you. You can find a lot of deck railing ideas on website full of good ideas but these 10 ideas shared here are the best and uncommon in this era.
Deck railing is the best option to keep your loved one safe and for better visuals as well. But when it comes to the cost and the design, you may get confused easily. There are a lot of materials you can use for the deck railing. Besides, there are a lot of options if you think of spending a little more.
Here are 07 deck railing ideas to blow your mind easily. So, let's dive in!
All metal deck railing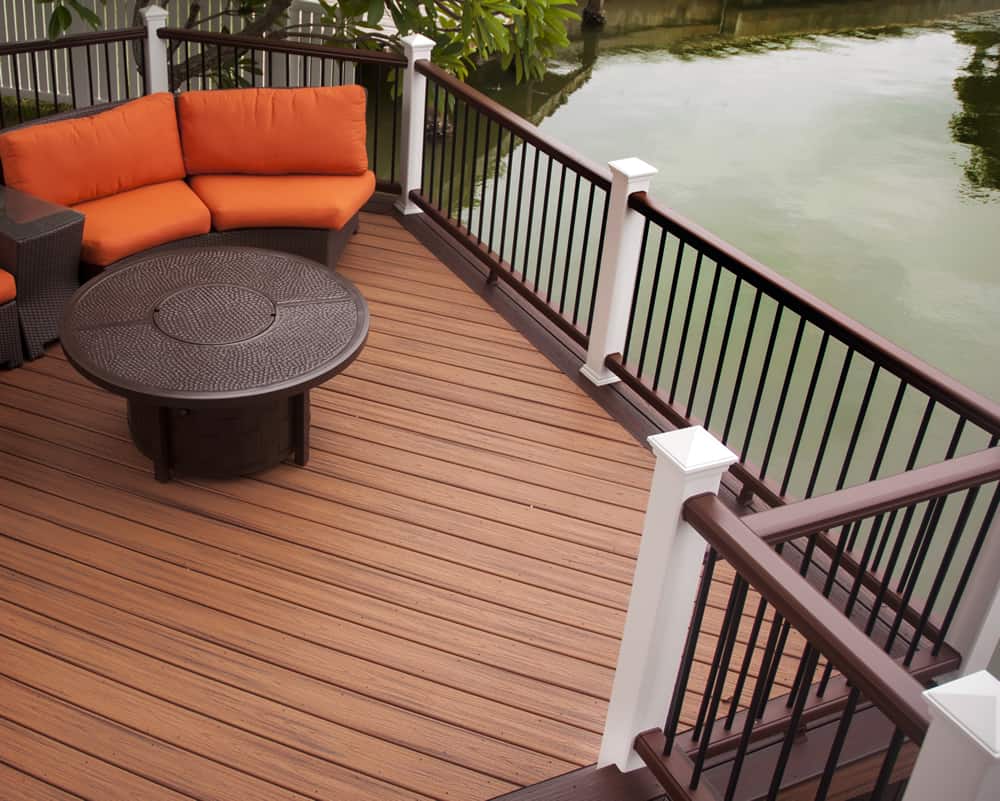 source: decks-docks.com
With a modern and stylish home, an all-metal deck railing is a great option nowadays for safety while keeping it simple. If you use metal it'll be durable and long-lasting. It's said that metal deck railing always keeps giving. Besides, the metal deck railing doesn't need regular maintenance.
There are thousands of designs available if you choose metal deck railing. Check those out and get which one goes with your requirement.
Rod iron deck railing
Rod iron deck railing offers you a classic 80s look when keeping everything gorgeous. Combining wood and rod is a good option when you want to keep your deck looking posh and aesthetic. It's a high demand deck railing idea that most of the area has it stored. This idea is pretty familiar to all decking contractors.
Closed deck railing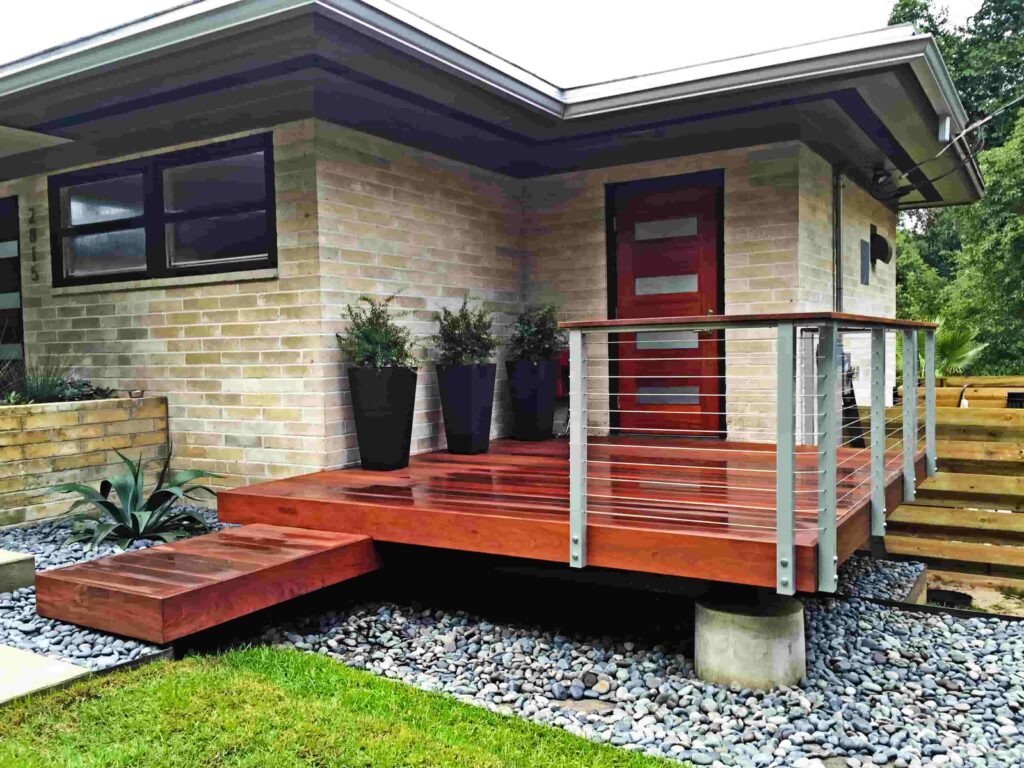 source: thefutureisvoting.org
Closed deck railing is a better option for those who want a bit more privacy. When you're choosing a closed deck railing design, it's assumed that you'll get your privacy as no one will be watching what you're doing there. But you have to make sure that you're choosing the right color and the composition is perfect.
Bench deck railing
Bench deck railing is a versatile option. It's not just a deck railing. By the by, it's a place to keep you in charm while reading books, stories, or poems. In this system, you can rail your deck with shiny good looking benches and you can sit on them whenever you want to.
Glass deck railing
Here's another glossy deck railing option. When you choose a glass deck railing, you get an extra point for its look and elegance. But the fact is, you need to use wood at the top of the glass. Combining wood with glass will cost a little. This isn't a cheap deck railing idea. But it surely will blow your mind if you're looking for a better outlook.
Lattice deck railing
source: xtremeedeals.com
This one is also a great option when you have enough budget to make it work. The composition of the lattice deck railing is pretty versatile. You need to choose the design. It'll cost a little more. But it'll give you privacy while keeping everything pretty simple.
Light up deck railing system
The lighting is almost everything as it gives you the look you need and it keeps your house charming all the time as well. When it's early evening and you're getting back, seeing your deck railing with a light up system will give you peace. This system will work great when your home is situated in a place surrounded by darkness or trees.
Conclusion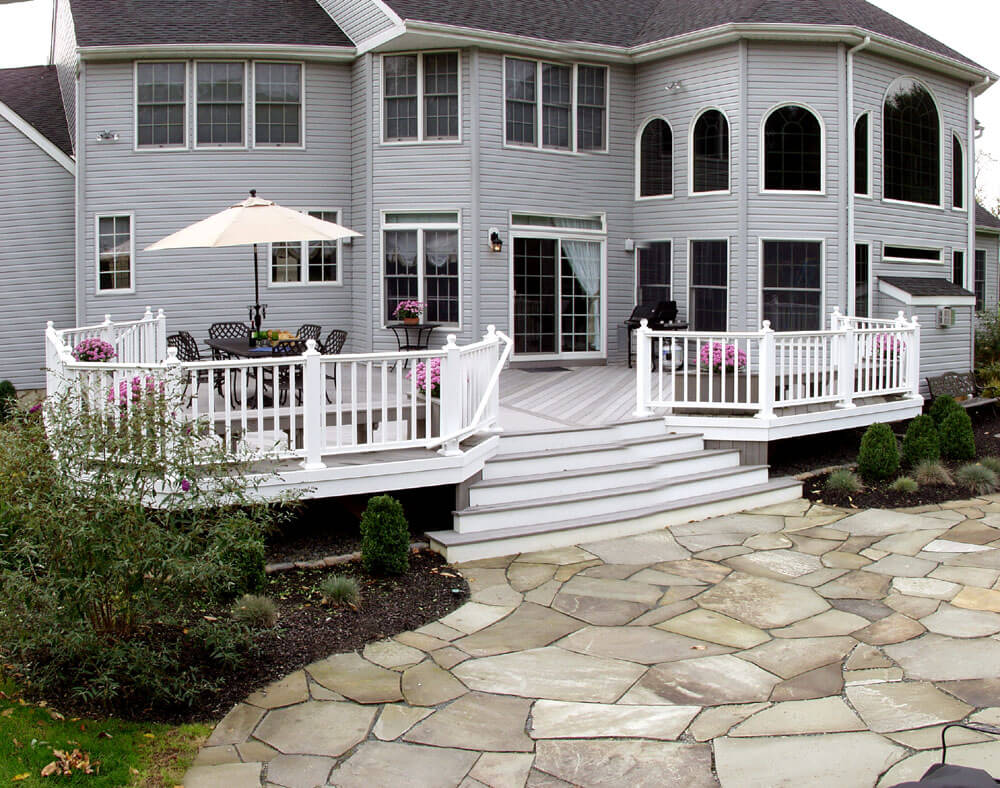 source: pinterest.com
So, these are our top trending deck railing ideas that most people are choosing nowadays. If you're looking for an idea to keep your home secured and good looking, you can choose one of these ideas.
For more articles, visit The Architecture Designs. If you have any questions, feel free to leave a comment here or contact us directly.