The ongoing global COVID-19 pandemic forced people to retreat into their homes and away from public spaces. In turn, it also gave many of us a greater appreciation for nature and the great outdoors. For people who had the luxury of having a little outside space to call their own, this became an oasis of calm during the chaotic world beyond our homes.
In order to make the most of our outdoor spaces, however, it's important to consider the impact the elements can have on the area. From torrential rain showers and wind to sweltering summer heat, the weather has the potential to have a profound impact on the way we enjoy our gardens. It is therefore in our interests to spend some time thinking of ways to weatherproof our gardens and outdoor entertainment areas so we can enjoy them as much as possible throughout the year, come rain or shine. Here a just a few ideas that might be worth considering:
Fire Pits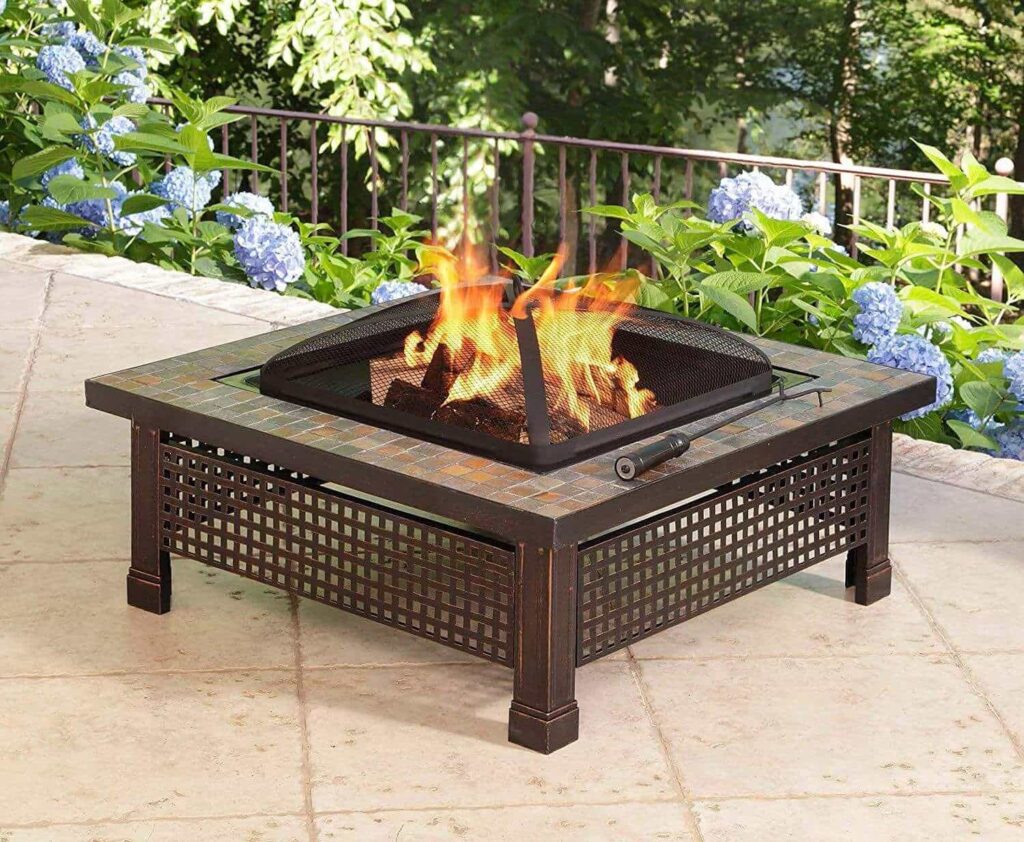 source: hearstapps.com
Fire pits have become incredibly popular over recent years. It doesn't get much cosier than huddling around the warm glow of an open fire as the temperature drops. A fire pit has the potential to transform a garden, and provides a lovely opportunity to stay social while getting a fresh air fix in the winter months.
Heaters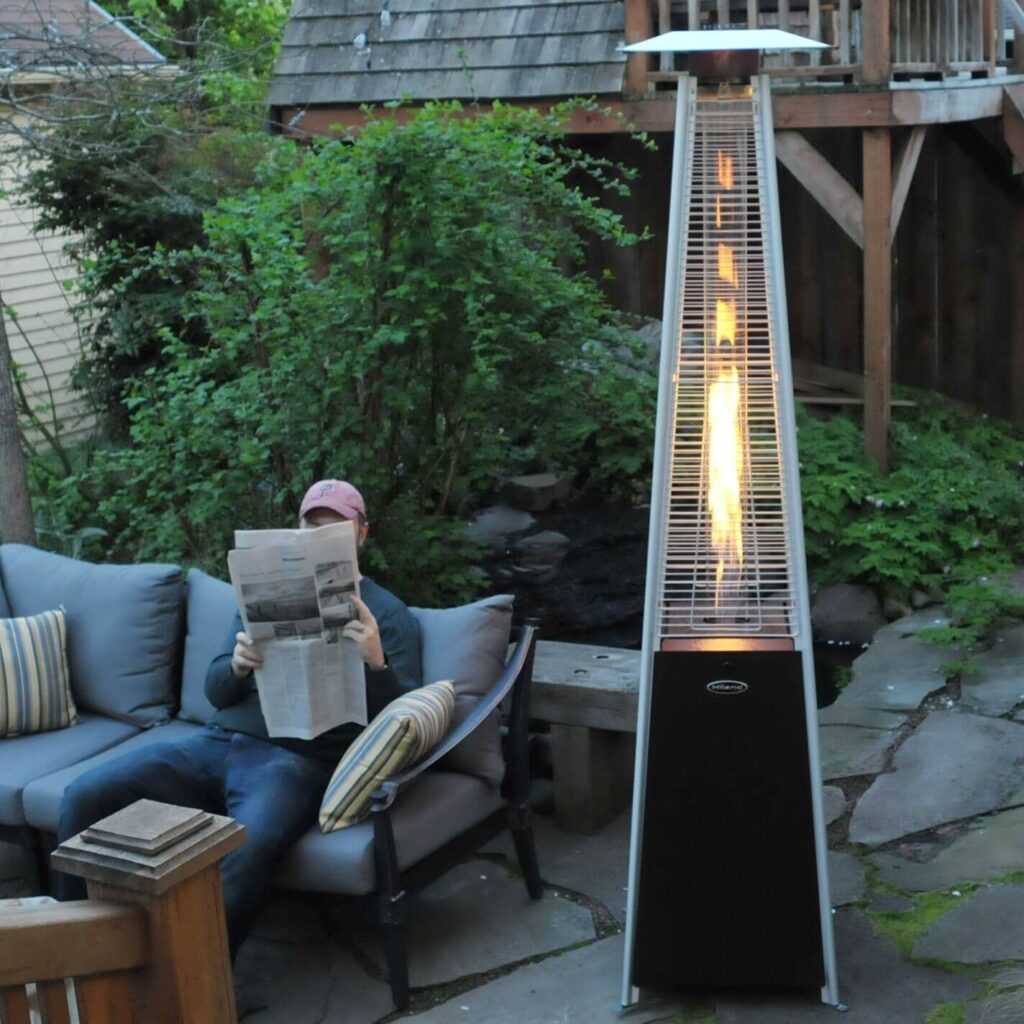 source: thespruce.com
Another alternative when it comes to keeping warm outside is to invest in a patio. You'll find a range of options on offer. There are classic gas models that you'll see used at restaurants and bars or electric versions which can be used if you have access to a power point outside.
Raise the Roof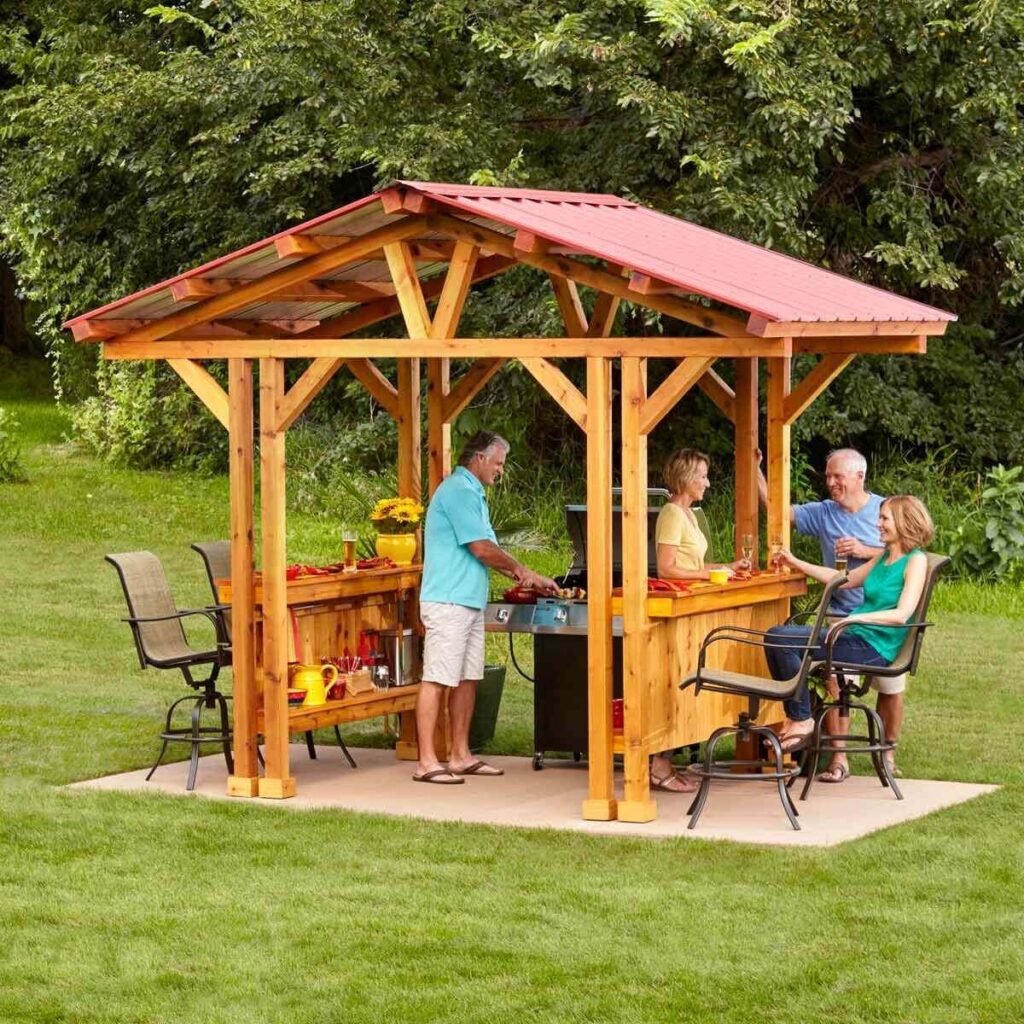 source: familyhandyman.com
By exploring the option of patio roofs and canopies, it's possible to create an outdoor room, so to speak. When it comes to finding the best shade structures for your home you'll find a wide variety of options available to suit a range of budgets. As the higher end of the scale you'll find those retractable versions that use electric sensors. There are also DIY kits on offer that will allow you to set the structure up yourself.
Garden Parasols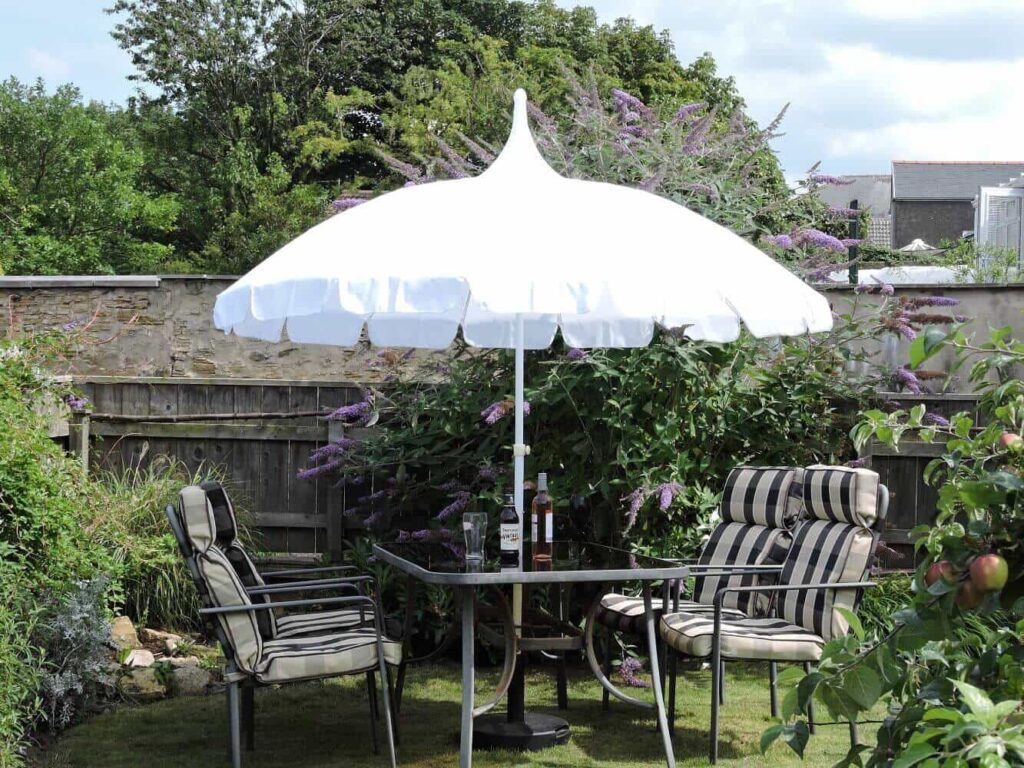 source: hoodsportndive.com
Another great way to provide yourself with a bit of shade and shelter from the rain would be to use a garden parasol. The modern hanging versions offer greater flexibility as they can easily be moved from one spot to another as the sun moves. It's also a less permanent solution than a solid patio roof so it requires less commitment and can easily be put down when you want.
Introduce Textiles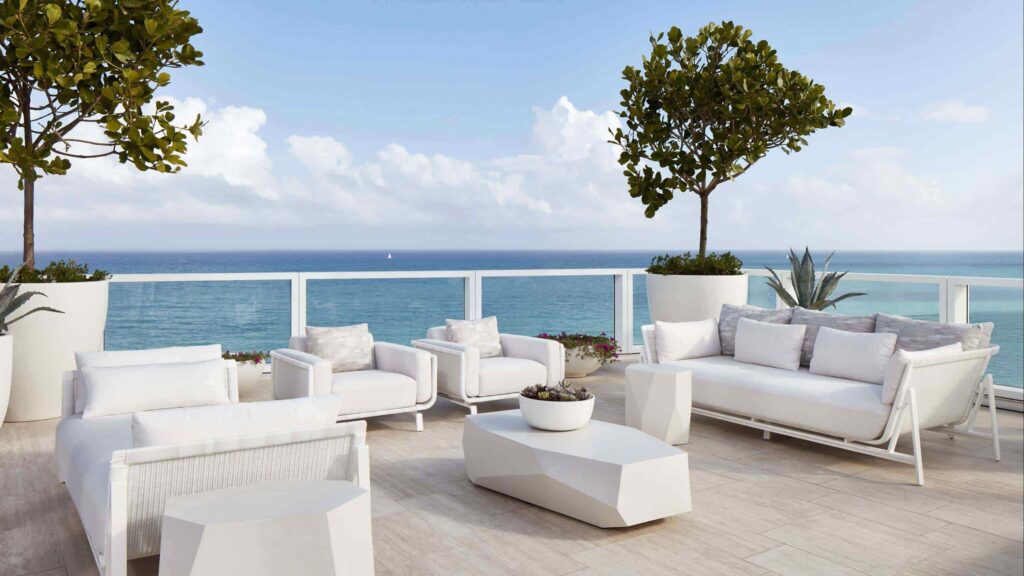 source: hollyhunt.com
Playing with fabrics is a cost-effective way of weather-proofing your space. It may not offer the best level of protection but using waterproof fabric on seat cushions can be useful and the use of outdoor rugs or a few snuggly blankets could make the world of difference come the winter months.
Our outdoor areas are an extension of our home, and in an ideal world we'd all love to access these areas no matter the weather. Making the effort to find a few small ways to weatherproof your garden spaces can really make a massive difference in terms of allowing you to enjoy the fresh air all year around.