As per the study, the United States will add 1.6 million new jobs in the construction, architecture, engineering, and related industries by 2022. The construction and architecture industry is growing steadily, increasing demand for commercial bathrooms. Therefore, the concept of touchless faucets has now been introduced with the latest technology in the architecture departments. These faucets have given the user a great experience by saving a lot of water. Moreover, the technology of touchless faucets has changed the whole approach to bathroom faucets.
Similarly,  customers' mentality has also changed now, and they are willing to go for this technology if they are provided with accurate information about the touchless faucets. The article is written for any architect ready to design commercial bathrooms. In other words, it has been reported that architects can easily create a bathroom with them. So, read the guide to designing commercial bathrooms with great tips.
What are touchless faucets? How do they work?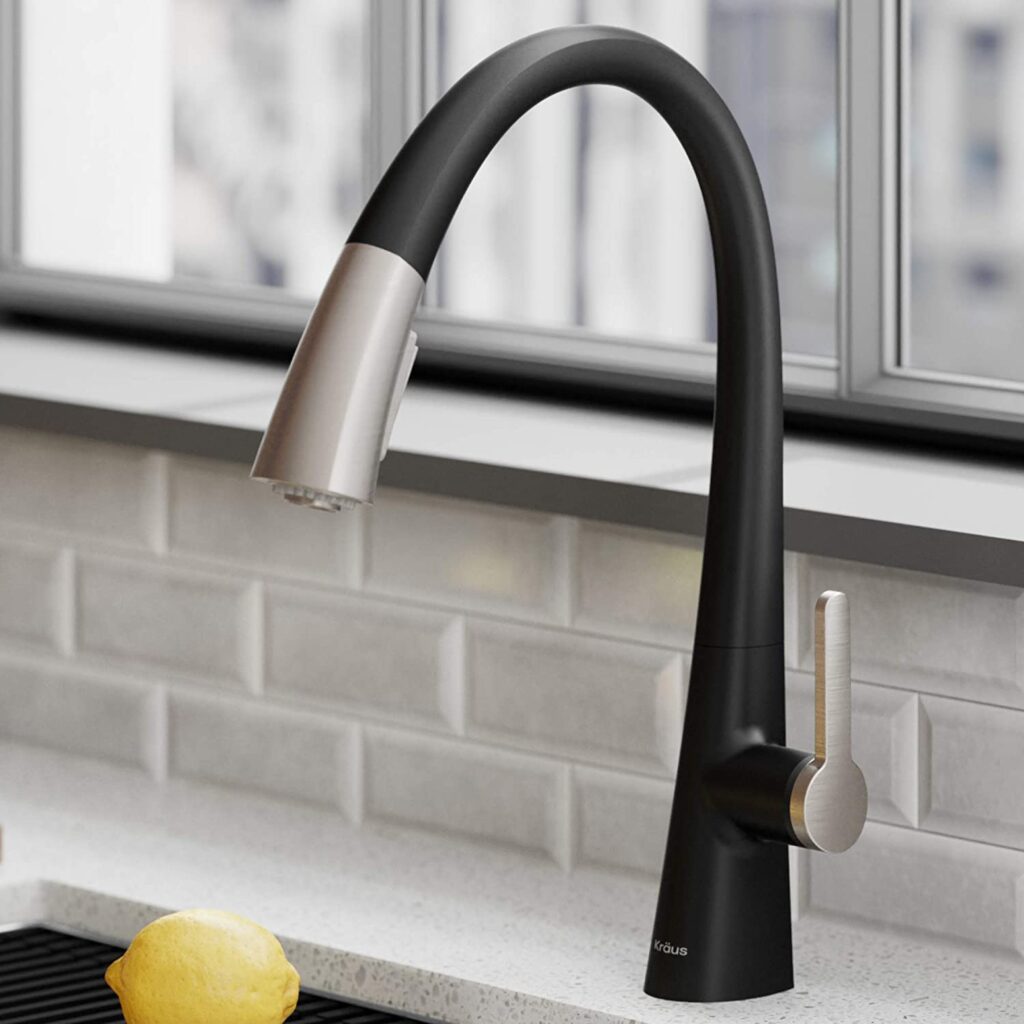 source: pinterest.com
The term "touchless" refers to the fact that these faucets don't require the user to touch anything. They can simply wave their hands under the tap, and the water begins to flow automatically. So, the technology behind the touchless faucet is pretty straightforward.
Benefits of commercial touchless faucets
Touchless taps are considered innovative faucets available for commercial use. These taps can be found in offices, hospitals, homes, and other settings. The recent technological development has resulted in the creation of commercial touchless faucets. Here are the further benefits that you can get from these:
Better Health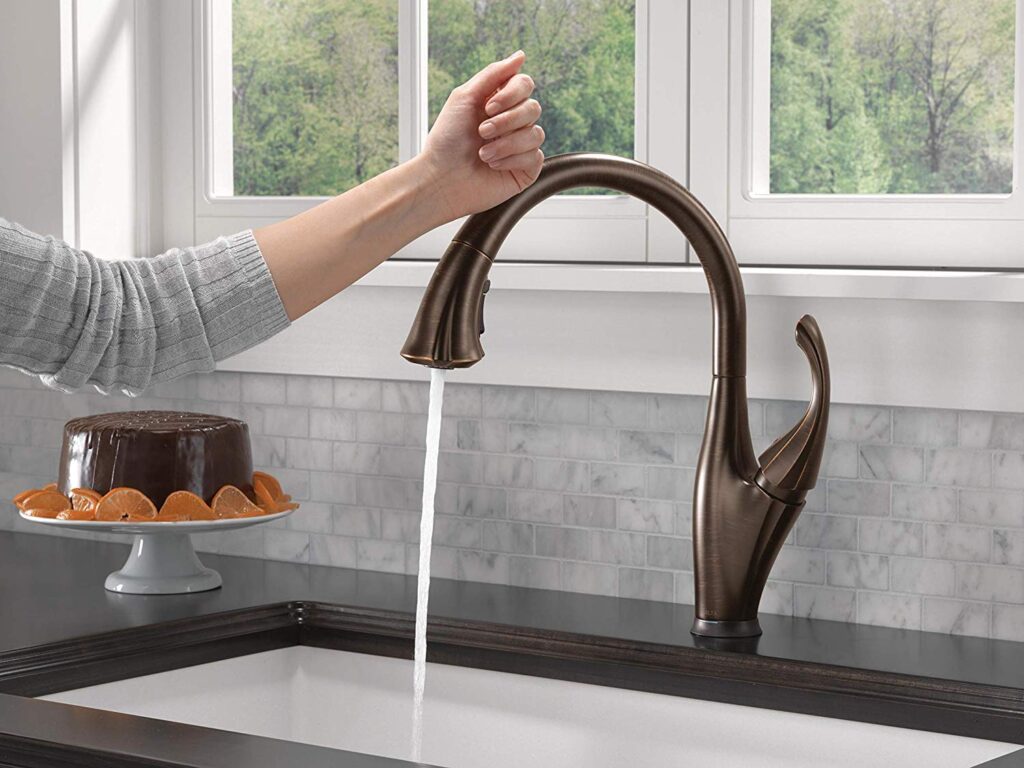 source: pinterest.com
Public bathrooms can be considered a house of germs with high contamination risks to your health. There is a high usage rate of these public bathrooms containing hundreds of visitors daily.
Bacteria and other germs can be easily prevalent on the faucet handles used by the public. If you are looking for ways to limit the spread of germs and bacteria while using restrooms, touchless faucets can provide you with the most efficient solution.
A recent study reveals that public bathrooms contain plenty of bugs like streptococcus, staphylococcus, E. coli, and shigella bacteria, hepatitis A virus, the common cold virus, and several sexually transmitted organisms.
Another study shows more than 500,000 bacterial cells per square inch found on the bathroom surfaces within an hour of normal public restroom usage. There is a severe need to find ways to avoid contamination and cross-contamination in public bathrooms to make them less risky.
Usually, manual soap dispensers are used in public bathrooms, which can harbor germs for another person who uses them later. The automatic soap dispensers and the touchless bathroom faucet can help make a safer bathroom. This system facilitates minor touch and more automatic handless usage, minimizing the risk of germ transfer. The combination of a Stainless-Steel Electric Soap Dispenser Wall Mounted and a Hands-free faucet can be an ideal installation for public bathrooms. These touchless Faucets can be an efficient way to prevent the spread of germs from one person to another by using advanced technology to reduce the spread of germs.
In the circumstances of COVID-19, where the public is considering safe commercial options, touchless faucets can emerge trust in customers by helping them stop the spread of Covid-19.
Hands-on Sustainability
source: pinterest.com
Several commercial industries are trying to remodel their architecture and practices to look more sustainable. The public interest in sustainability has risen by over 16% in the past five years. These numbers are increasing sharply after COVID-19.
The good news is that touchless faucets can improve the design of restrooms to make them sustainable and user-friendly. The sensor used in the automatic faucet gets power either from dry-cell batteries or can use low-voltage current from the AC transformer, which allows it to be more sustainable. This way, the power consumption is reduced in the public bathrooms.
Another significant benefit is that using touchless faucets in a commercial bathroom wastes hundreds of gallons of water. It helps meet the rigorous water-saving standards set by the authorities, making it the best option for installation. It shows the public interest in these faucets, which can also affect commercial markets.
The study shows that 65% of the public believes they would consider using touchless taps to redesign their homes. Thus, automatic bathroom faucets are green-friendly and water-saving, which have become in more demand. Using the Fontana Shower's touchless taps, the commercial markets can benefit from bold features, modern design, and ADA compliance.
These faucets are specifically designed for commercial usage, where automatic sensors help make water usage much more efficient in saving water. As a retail company, if you are rethinking your public restroom design in the age of COVID-19, you should consider using Fontana Shower's touchless faucets that provide a range of designs and options among hands-free faucets.
Installation and maintenance of commercial touchless faucets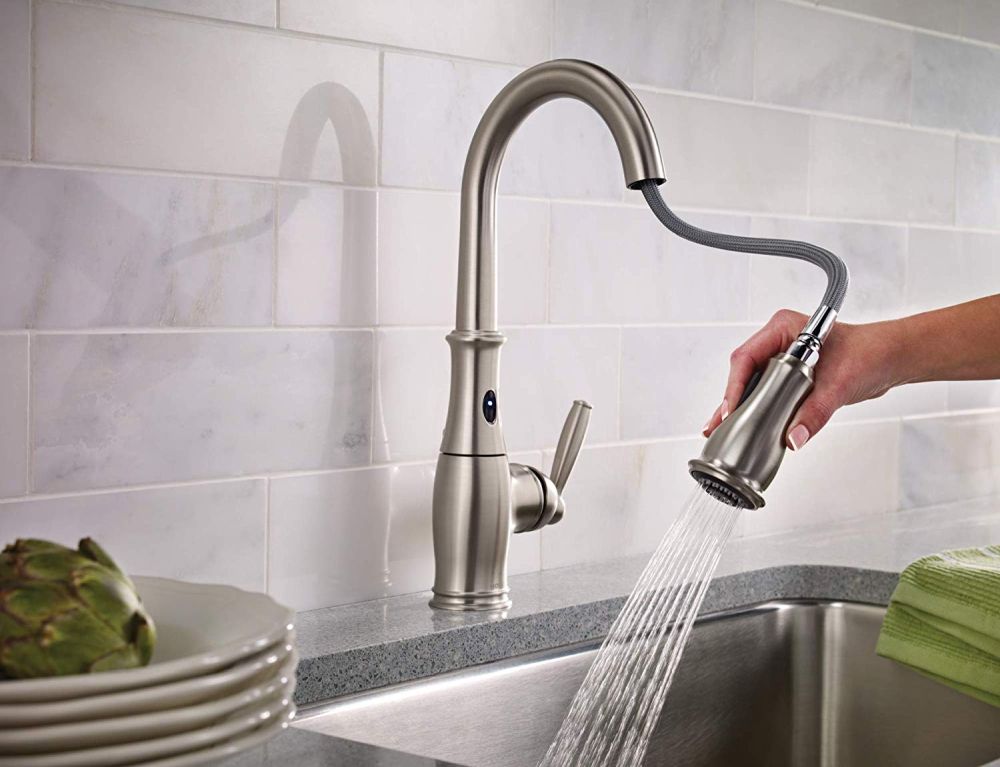 source: pinterest.com
All faucets need to be installed to help regulate the water pressure and temperature; when the tap is installed correctly, it can significantly increase the lifespan of your faucet. There are many ways to install a faucet, and you can follow the instructions provided with the faucet, but generally, a professional should do the installation for you. Some faucets are hard to remove and require professional assistance. There are many things to consider when servicing a faucet, such as if the faucet is touchless and needs to be cleaned, you should use the correct cleaning methods and never take apart a faucet.
How to pick the ideal touchless faucets for your commercial restroom?
When selecting the best touchless faucets for your commercial bathroom, there are a few factors to consider. The first is the type of sensor you want. There are two main types of sensors: infrared and ultrasonic. Infrared sensors are more accurate, but ultrasonic sensors are less likely to be affected by outside factors like dirt or dust.
The flow rate is the second factor to take into account. The airflow is how much water comes out of the faucet each minute. You'll want to choose a touchless faucet with a high flow rate so your customers can wash their hands quickly and efficiently.
Finally, consider the style of the faucet. These faucets come in various types, so you'll want to choose one that matches the overall aesthetic of your bathroom.
By considering these factors, you can be sure to choose the best touchless faucets for your commercial bathroom.
Commercial sensor faucets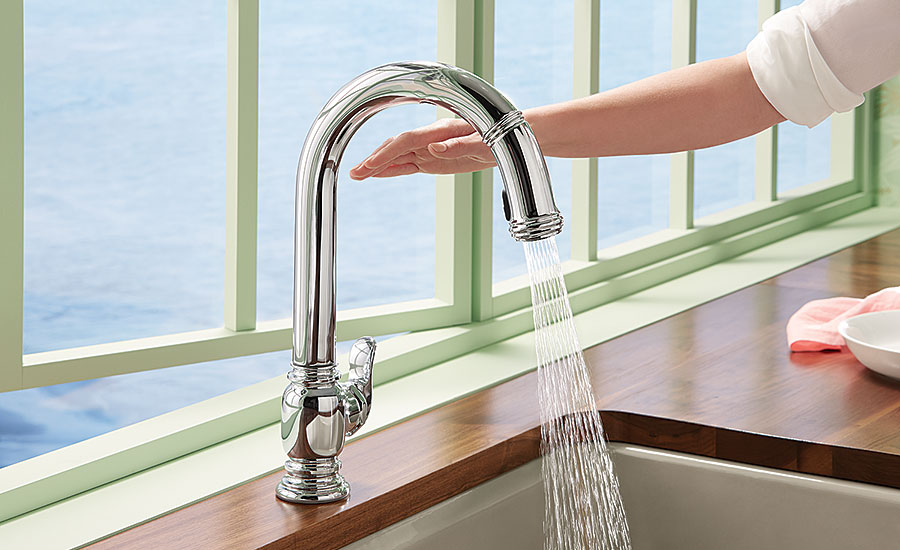 source: pinterest.com
The installation of commercial sensor faucets is becoming increasingly popular in public restrooms to improve sanitation conditions. These faucets are designed to operate automatically without users needing to touch them, thus reducing the risk of cross-contamination. In addition, these faucets can be programmed to provide a pre-set water temperature, further improving the user experience.
The installation of business sensor faucets has several advantages. These faucets can aid in lowering water use and enhancing hygienic conditions. Sensor faucets can reduce water consumption by automatically turning off the flow when not in use. In addition, the pre-set water temperature feature can help to save energy by eliminating the need to adjust the water temperature manually.
Installing commercial sensor faucets is a great way to improve sanitation conditions in public restrooms. These faucets are simple to operate and can help stop the spread of germs.
Luxury designer shower
Luxury designer showers can add significant value to your commercial bathrooms. Not only do they add a touch of class and sophistication, but they can also increase the resale value of your property. If you want to make your commercial bathrooms stand out.
Vessel sink and single hole faucets
If you're looking for a luxurious look in your bathroom, pairing a vessel sink with a single-hole faucet is a great way to achieve it. You can pick a vessel sink that matches your style and design preferences because they come in various materials and designs. Single-hole faucets have a modern, sleek appearance that gives any bathroom a touch of class.
How do Fontana Showers serve in different sectors?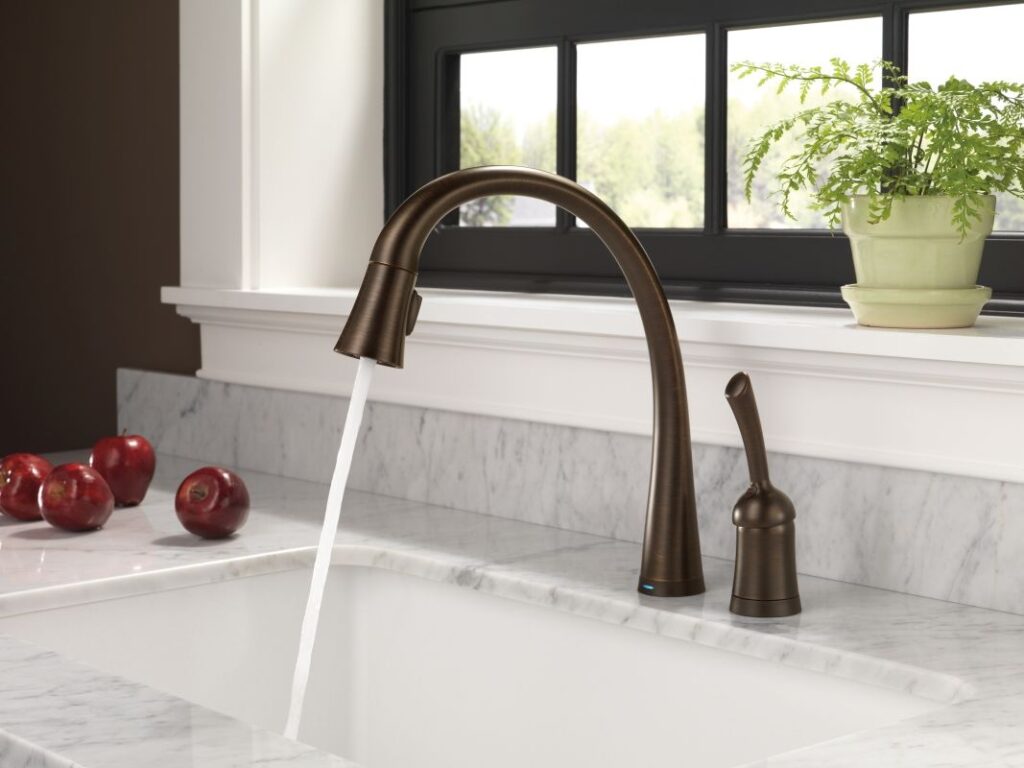 source: pinterest.com
Fontana Showers has struggled to design touchless bathroom faucets to make your life easy. These benefits of touchless faucet operations make them great for commercial usage. To view more options available in touchless faucets, visit the website of Fontana Showers. Here are the different sectors in which we have served the clients.
Healthcare:
Fontana showers serve healthcare clients in many ways. Developed in close cooperation with healthcare professionals, Fontana Showers Touchless faucets are optimized for the specific needs and demands of different healthcare facilities like hospitals, clinics, assisted living facilities, and daycare centers.
They are packed with features such as touchless technology, laminar flow, and anti-scald technology – designed to meet healthcare facilities' high standards for hygiene and safety.
Education:
Right now, schools all over the world are taking steps to make things safer for kids. Much of this wave of change has been fueled by the pandemic, which has sparked a need for educators to look at solutions not only to mitigate viral transmission right now but also long-term solutions to reduce bacterial and viral transmission in the future, too.
Touchless faucets are a big part of this transformation in schools. These days, it seems that everywhere you look, school administrators are either making the switch to touchless faucets or, at the very least, making plans to switch over. Hence, Fontana showers are a versatile tool that can improve students' and staff' quality of life.
Hospitality:
Fountain showers are a popular feature in many hotels and resorts. They provide guests with a refreshing and invigorating experience and can be a great way to start or end their day. Many hotel guests enjoy the convenience and relaxation of being able to shower in their room, and the pressure and temperature controls of this can be a welcome addition to their stay. In addition, the visual appeal of Fontana Showers faucets can add to the overall atmosphere of a hotel or resort and help create a memorable experience for guests.