In recent years, investing in real estate in Turkey is considered one of their most profitable options for investing money. The reason for this is a combination of factors, including relatively low prices ($577 per square meter and $76,000 per a property), a developed market with high activity of buyers and tenants, as well as attractive conditions for obtaining citizenship. In 2022, this remains relevant.
The source – turk estate – told in more detail about the main reasons that in 2022 make the Turkish housing market a great place to invest. 
The main advantages of Turkish real estate market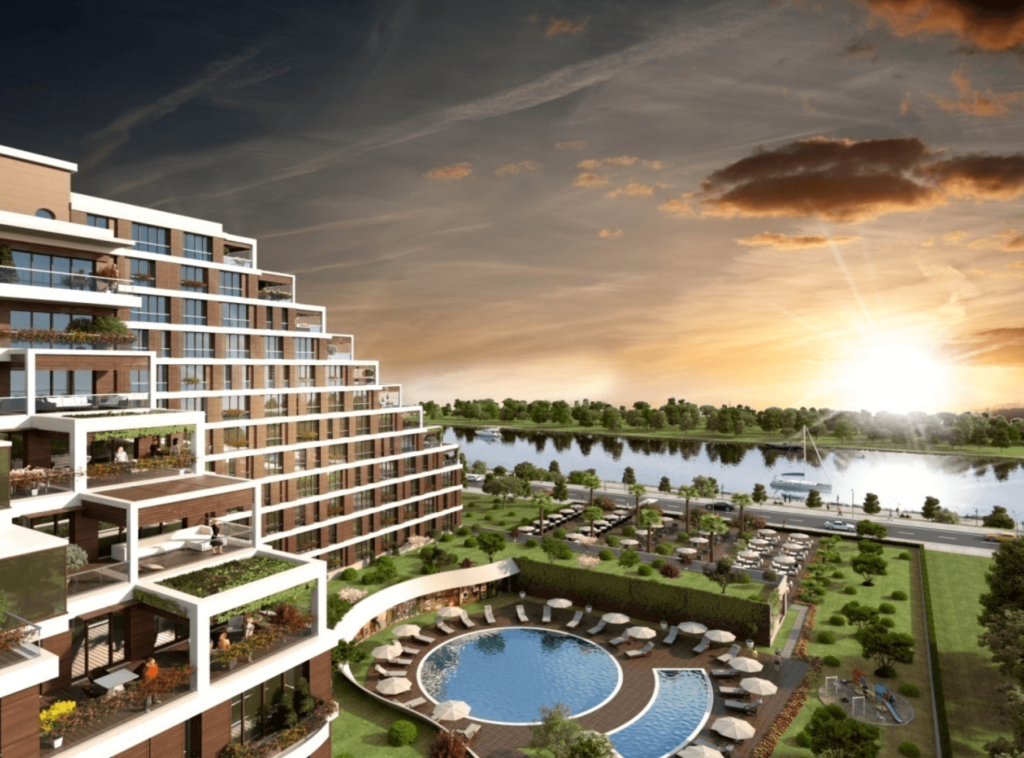 source: pinterest.com
There are many factors and elements that help investors get profitable and unique real estate investments. Read it before making a decision:
strategic location allows you to get high profits;

despite the steady increase in prices, the cost of housing still remains attractive in comparison with European countries; 

a wide range of objects – many options for asset diversification; 

it is possible to obtain citizenship by investment;

high rental yield – an average of 6%.
How to protect yourself when buying a property:
it is necessary to conduct field trips and get acquainted with projects available on the market;

choose real estate agents and developers carefully;

ask more clarifying questions that will help you understand the market situation and give a complete picture of a property you are planning to buy.
Types of real estate in Turkey
source: ozev.com.tr
The real estate market in Turkey is one of the most diverse in the world. Here everyone can find an option that is ideal for business or independent living. One of the most well-known options suitable for real estate investments are residential complexes, which are considered the most popular among other types of real estate. Here are a few reasons why residential complexes are a good choice: 
residential complexes are characterized by an important strategic location;

these facilities are often built with a view of green spaces or the sea;

there is access to swimming pools, playgrounds, sauna, Turkish bath, cafes and other amenities on the project territory;

developed infrastructure, including: walking areas, children's playgrounds, bike paths.
Penthouses are also a great investment option, as they are the first choice of lovers of luxury and elite living. Such properties are characterized by spacious squares and panoramic views of the city. The prices for penthouses are quite high, which made them suitable only for buyers with a high budget.
One of the most important types of residential real estate suitable for obtaining profitable real estate investments are villas, as their prices are constantly rising and demand for them is great, especially during the tourist seasons.
How to protect yourself and your money when buying real estate
source: almanzal.ae
Investing in real estate in Turkey is certainly safe, but you may encounter some disadvantages or obstacles, so it is necessary to know the most important problems that you may encounter in order to be able to avoid it.
Real estate fraud
One of the most well-known problems that real estate buyers in Turkey may face is (real estate fraud), and you should know that there are several forms of this fraud, which are as follows.
impersonating the owner of the property;

falsification of official documents;

informing the buyer that the property is suitable for obtaining Turkish citizenship (you can apply for citizenship only for the purchase of real estate approved by the state).
Signing of documents at the official Land Cadastre Office. A document issued by other persons is considered unofficial and unacceptable, even if it was issued by a notary office.
Check the legal real estate status 
source: pinterest.com
Before signing the contract of sale, you should make sure that there are no legal problems related to real estate, since this hinders the sale process and negatively affects the price of the property and its investment value.
Among the most notable of these problems are mortgages, real estate seizure, inheritance problems or unpaid taxes.
Make sure you can cover the installments
A wide category of people and foreign investors prefer to buy an apartment in Turkey, which is under construction, but there are some points with which you should be careful. What to consider:
you need a stable income to pay all payments on time;

if you are late with the payment of installments, you will have to pay a fine;

it is important to make sure that you are dealing with a reliable construction company;

explore the official real estate website;

everything that is agreed between you and the construction company must be included in the contract of sale.
Interested in villas in Antalya? Start searching for your dream home in Turkey on Turk.Estate! The site presents only verified ads from leading developers and reliable owners. If necessary, the company's specialists will help with the individual selection of an object for investment or life, will help to safely arrange a purchase and sale transaction and move to the desired country. Contact the manager in any convenient way and get professional advice on any questions!