Sensor Faucet/Automatic Faucet
Fontana's sensor faucet is a device that detects movement and automatically releases water. It produces a more sanitary atmosphere since it completely removes human contact. It also reduces water waste by as much as 70%.
Automatic faucets can help you maintain a sanitary environment in your home. Accessibility of the sensor faucets without touching anything (touchless faucets) is another valuable feature contributing to the space's lower water consumption.
Our Fontana range of wall-mounted, counter-mounted, and basin-mounted automatic sensor faucets has made it easy for everyone to take advantage of what we offer. They are also energy-efficient because they are controlled by sensor faucets.
The following are some of the advantages of using a sensor faucet or touchless faucet:
Users can activate automatic faucets without touching anything. This is critical for maintaining a sanitary environment in any restroom or bathroom.
They are also incredibly energy-efficient because they do not require routine maintenance. In addition, sensor taps guarantee a consistent water temperature in all climates.
Sensor taps are also environmentally friendly since they save water. They do this by controlling the flow of water based on the sensors.
Sensor Faucets: What Are They and How Do They Work?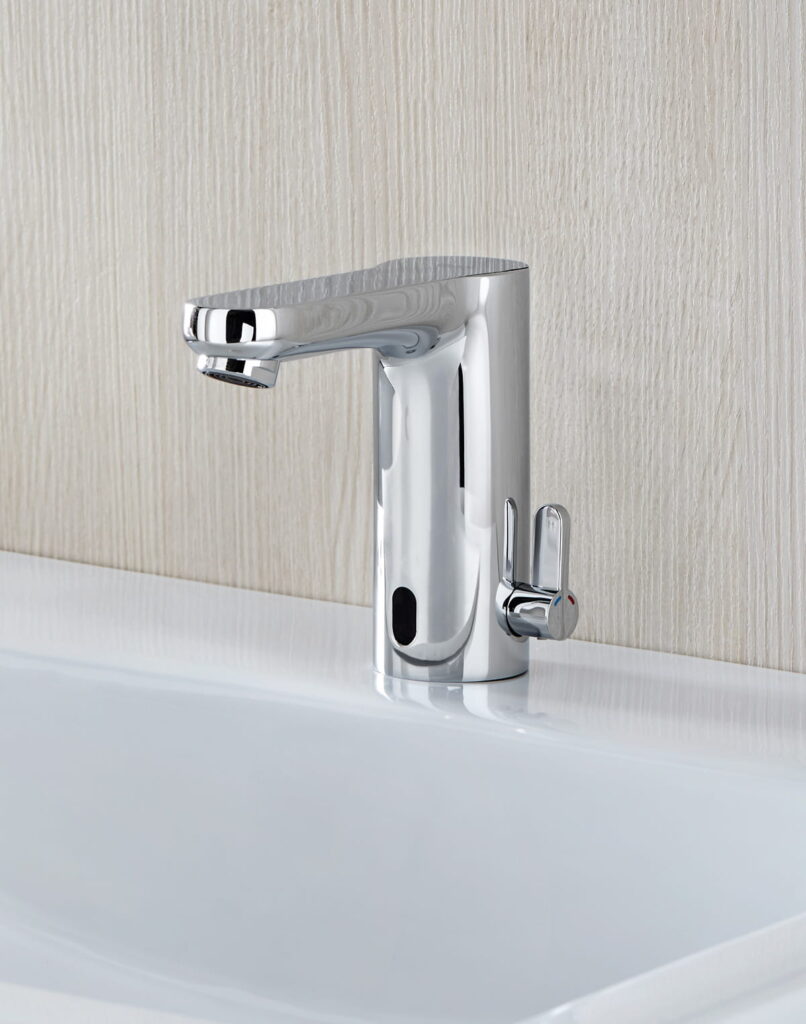 source: pinterest.com
Our attractive wall-mounted sensor taps are permanently attached to the wall. They are situated just above the basin. This provides additional space for users to wash their hands.
Faucets with sensors mounted on the sink: Our basin-mounted sensor taps are simple to install. They give the entire space an appealing and decorative impression.
Our sensor taps may be conveniently mounted on any counter, right where the basins are maintained on top.
Fontana Sensor Faucets: Why Choose Them?
Fontana allows you to save at least 70–80% of your water consumption without sacrificing accessibility or convenience. Our sensor taps are at the top of the list, not only because of their attractive design but also because of the unique functions that come with them.
source: homestratosphere.com
A manual to automatic tap converter is included in Fontana's sensor tap line. This product may be readily integrated with your existing manual tap and will begin working as an automatic sensor tap right away.
Fontana Touchless Faucets are a popular choice because of their simple installation and touchless technology.
During a pandemic, long-term care facilities are among the hardest hit.
Long-term care facilities were particularly badly hit by the pandemic. It had a greater impact on the vulnerable residents of these facilities than on any other population. According to Florida State University research, nursing homes were responsible for 39% of COVID-19 deaths. With numbers like these, the Sylvia G. Thompson Center decided not to be just another statistic. They chose to go touchless to reduce the spread of germs within their facilities.
Long-term care facilities use single-lever faucets to transfer germs.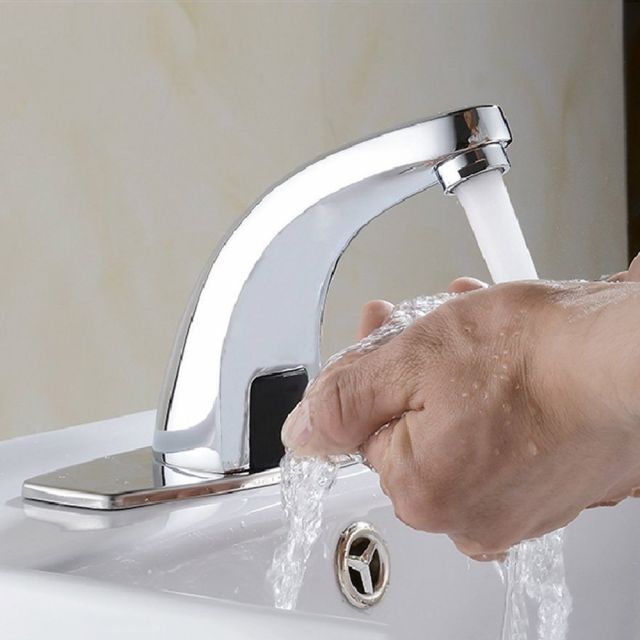 source: junoshowers.com
Sylvia G. Thompson Residence Center is a Missouri-based not-for-profit nursing facility that is Medicaid-certified. They are at the forefront of creating a homelike environment for people. The facility's top objective is to provide a secure and comfortable living environment for the elderly.
When COVID-19 arrived in America, the long-term care facility prioritised the safety of its residents. However, they needed to make some adjustments to do so. Their top priority was to reduce germ transmission. With single-lever faucets installed across the facility, it was evident that switching to touchless faucets was the first step toward increased safety.
Rusty Lane Plumbing, the long-term care facility's plumber, was consulted to decide the best next step in going touchless. Rusty Lane Plumbing headed to Win Supply with a specific goal in mind: Fontana Faucets.
There would be no competition. Fontana Faucets provided them with what they desired:
source: dolphy.in
Sensors that are above average on touchless faucets.
It's simple to set up.
known for dependability.
The price is reasonable.
Attainability at a time when many manufacturers were experiencing major delays.