We spend many hours while working as it is an integral part of our life. Nowadays people have become more rational and concerned about health. Comfortable working conditions are essential as they directly influence both our physical and mental states. By choosing a standing desk we automatically improve our lives and create a favorable environment for productive performance. 
If you are just considering selecting the one, it's an excellent start, but the most interesting is further. Currently, you can find a wide range of standing desk options you should choose the best for your needs. Do you know how to choose it? What is the difference in general between these versatile models?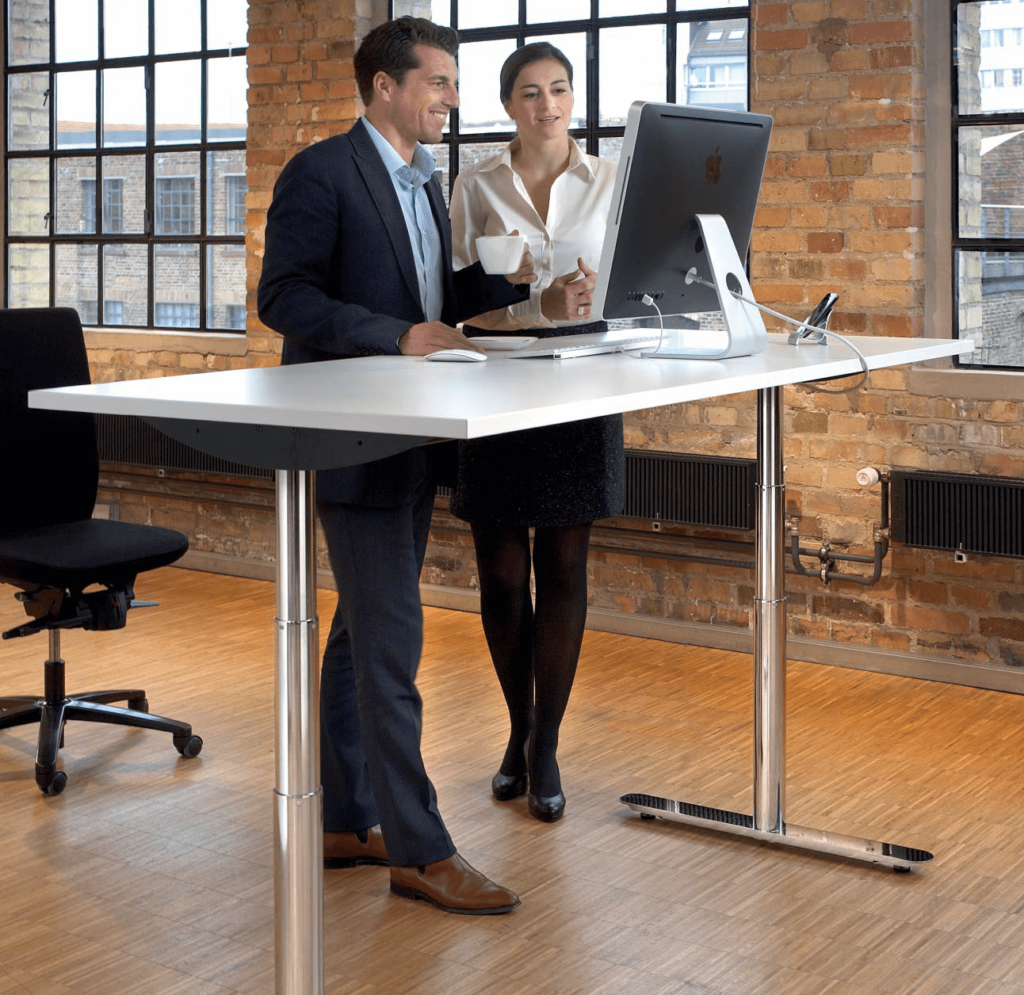 source: shopify.com
It is not obligatory to sit all the time while working. When you have the choice to work the way you consider as the most convenient for your physical state, you will discover that your mental activity can be even more effective. You can tell that there is nothing special in common standing, but not everything is as simple as it seems.
As this body movement wakes up the muscles, boosts the rate of heart, it will lead to the burning of extra calories throughout the day, and what is more important, while standing our mind becomes more active creating better conditions for concentration, creativity, and assurance. Below you will determine a short guide about how to select eligible standing desks on the basis of diverse features, parts, designs, and other important points. 
Determine your needs and preferences before choosing the right desk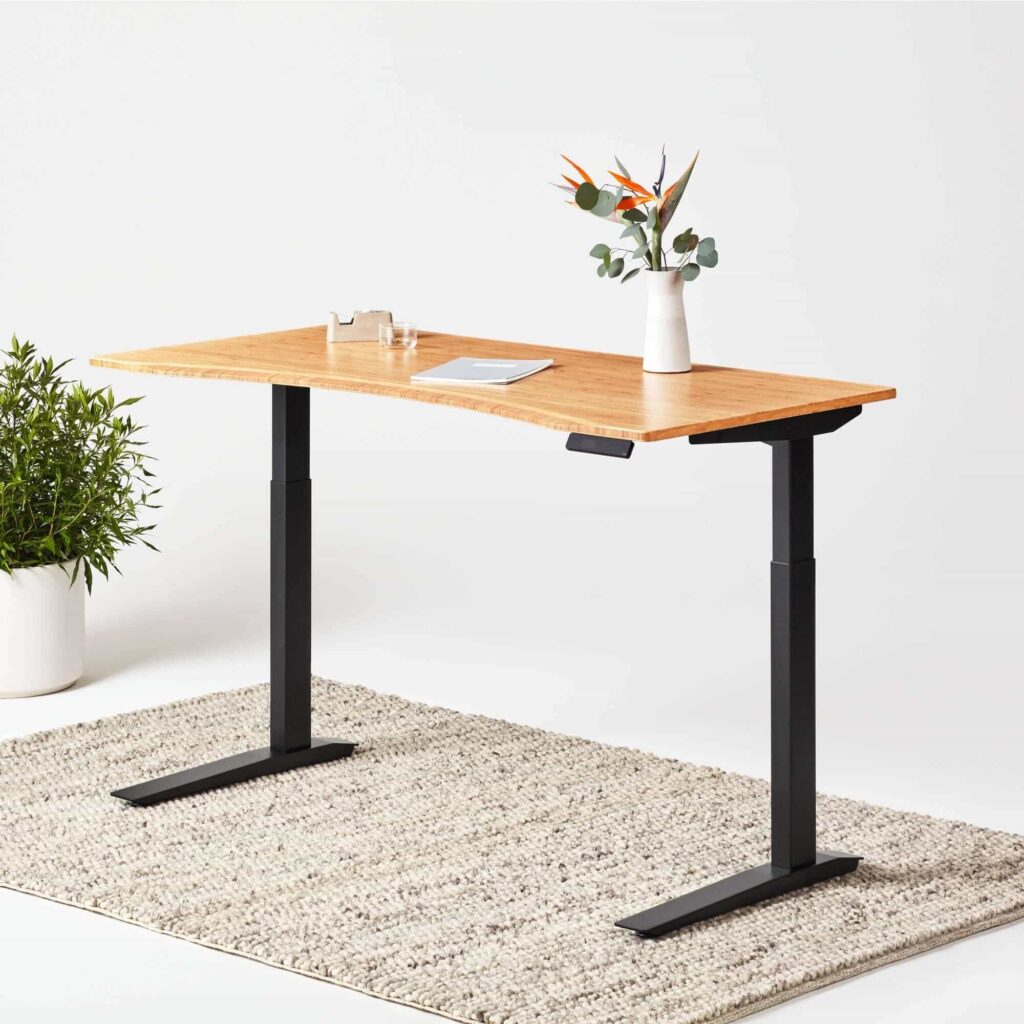 source: fully.com
You still do not know what to do with a standing desk, where to place it, and is it ideal for your height? Make your mind easy! The adjustable standing desks manufactured by Progressive Desk can adjust to any needs and peculiarities. The only thing you should know is that the colors and design can be of different choice. So, think about the way you want your desk to look including the color, tabletop, form, and finish.
All the desk frames available can be easily matched with any tabletop produced by Progressive Desk. Moreover, using an online deck builder, everyone can construct an ideal desk in several minutes. Be creative, design the desk in accordance with individual preferences, and do not forget to add personal specifications to it. When selecting the tabletop online, keep in mind the style you want to have to respond to your home or office interior. On top of all that, tabletops have amazing durability with long-lasting defining features. 
The unique design of tabletops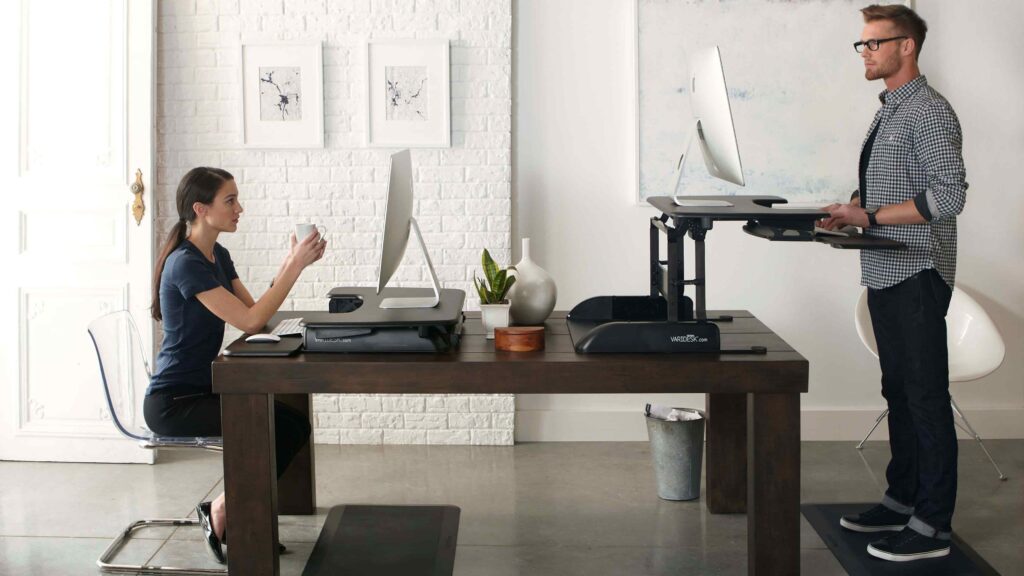 source: mensjournal.com
To complement the existing style of your working place, there have been manufactured versatile tabletops to help the customers choose the most space-eligible products. Moreover, the company constantly continues to develop new designs and options. The tops for desks are made of superior MDF materials to provide a notably polished surface. Besides their great external view, these tabletops are water-resistant, so if your space contacts with a certain level of humidity, it is not a problem for your new furniture. 
Perfect compatibility of prime style and an excellent set of useful features offer an ideal smart solution for every space to give people better working conditions. Pay attention to the type of finish and decide what will look good for you, the mat surface or the one with gloss effect. 
What about the features of my new standing desk?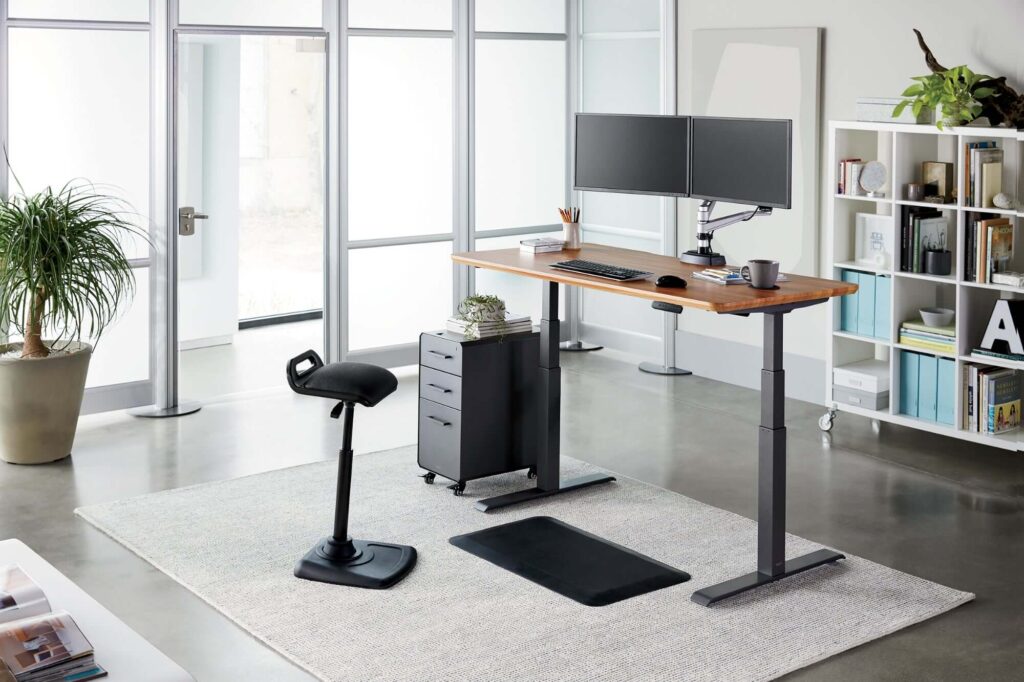 source: entrepreneur.com
Not only the design and color have been carefully considered, but the same is also about exceptional features, which everyone will appreciate. Smooth movements of legs are very professional allowing the user to feel the difference of 3 possible stages. You can easily control the whole system by using a special control station with remote control included.  
It is possible to change the position of the desk whenever you need just by pressing a button; the movement starts straight off and the system can even memorize your favorite position. Choose the position you find the most convenient and enjoy the work process. 
Is it difficult to assemble the desk myself?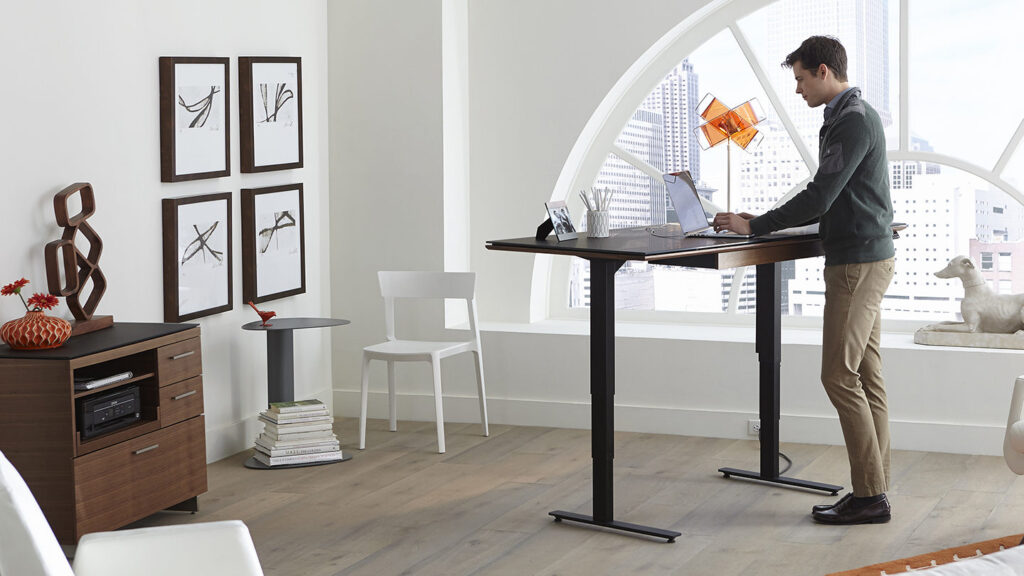 source: amazonaws.com
Due to the user-friendly manual, everyone can assemble all the parts together without trouble. The information concerning the included details is absolutely clear even for those who deal with the furniture assembly for the first time. Of course, the total time of bringing everything together can differ depending on the type of desk you have bought. If you are not sure you can cope with it yourself, ask for help from your friend. 
Keep in mind that the parts are heavy enough, as they are made of the best MDF material, so be careful when holding them. In general, the entire process of assembly will take 25-35 minutes. 
This innovative desk will change your mind about work in the office or from home and let gain obvious results revealing the enhanced abilities everyone can do.