Most people think a home needs to be perfect, but forget a home needs to be meaningful. Your home is your sanctuary; therefore, you must always make a significant living from the entire space. Simplify all the details to a point where you enjoy all the people's experiences that make your living entirely beautiful, attain maximum fulfillment, and emit overflowing joy to the people around you. These might sound very hard, chaotic, and stressful, and you may be uninspired. Below are several tips that will make beautifying your home a walk in the park.
Opt for calm colors for the baseboards?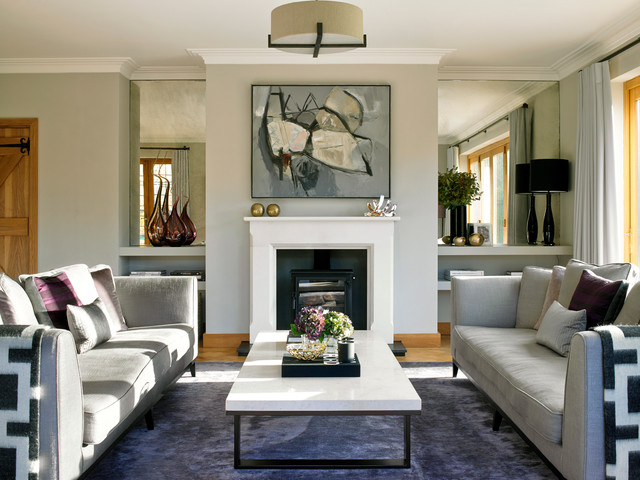 source: pinterest.com
Soothing colors have the power of making your home feel cozy and calm; therefore, you get a sense of calm instantly when in space. Calm and light colors on the walls act as a perfect backdrop display of all the meaningful and beautiful things you wish to display in your home. You want your eyes to see that artifact you purchased on vacation or that favorite book.
Do you have any natural elements?
Natural elements include wood, the best skirting board, stones, driftwood, flowers, and living plants. All these elements bring delight to our daily life and senses and help ground and renew our energy.
Baseboards and contemporary homes
source: pinterest.com
The unfussy and minimal baseboards are commonly used in contemporary homes. Most modern homes focus on the entire house or room decoration; therefore, baseboards are considered part of the home décor. They help in ensuring the wall edges are neat. If you have a small room and want it to look modern and more extensive, tall baseboards are the perfect option. The wall and the skirting board colors can be painted the same as it helps attain a stretching effect, making the ceilings seem higher than usual.
Let light in 
Baseboards also work perfectly with LED light. Get a professional to ensure they install them accordingly without compromising the home decoration. Ensure that curtains or drapes are well hung outside the window frames for them to be wholly open during the daytime. Opening them brings uplifting energy from the sun within the home. Some baseboard and walls' colors like white make your room feel lighter, and the sun rays easily bounce within the room.
Older homes and baseboards
source: pinterest.com
For old homeowners, several baseboards are beautiful and blend perfectly with your home décor, giving a new look to the entire home. You do not necessarily have to choose simple styles as the selected boards provide top-notch finishes.
In conclusion, choosing the best skirting board, color, and unique elements, among other features, ensures that your home is beautiful and calm. The design and style; always remember you can personalize it by painting it with your desired color. If you wish to have a beautiful home and you do not have an eye for detail, ensure you consult an interior designer; they come in handy.