When your realtor mention staging your home, they're talking about the process of getting a house ready for the market according to the housing market climate, hot or cold. Staging a home is intended to highlight its best features, excite potential buyers, and sell it promptly for the highest price.
Home staging is a way to increase your home's value. The best tip to make this strategy to boom is, to make no mistakes while doing the arrangements for the staging. A proper home staging helps the buyers to visualize the whole space of your luxury property and understand if they really want that home or not. 
Definition of Home Staging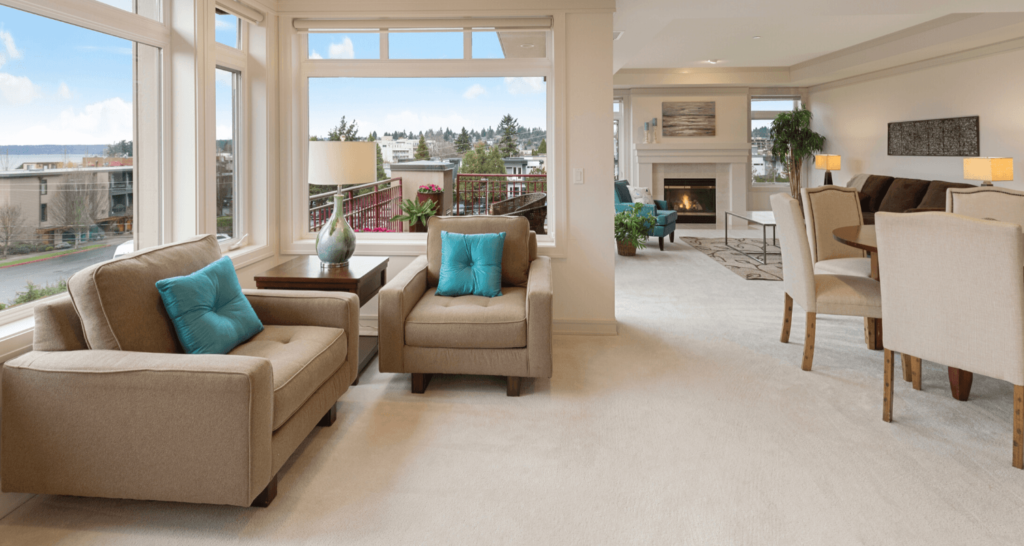 source: homelight.com
In simple words, home staging means preparing and making arrangements for your home for potential homebuyers and settling on a deal. This involves decorating, landscaping, rearranging furniture and your collections, maintaining the home's maintenance, following some strategies to attract more buyers, and overall presenting your home in the best possible way.
Why Home Proper Home Staging Is Necessary for Luxury Homes
Staging your property for sale is one of the simplest but most effective ways to sell it quickly and for the highest price. Staging a home can assist you to showcase what your property can offer without requiring a major renovation by ensuring that buyers see it in the best possible light and environment both outdoors and indoors. And when it comes to luxury home staging, the concerns become bigger and more important. A single mistake could affect the whole property value or the number of potential buyers you may have. 
Buyers come to realize what they want
Without staging, most buyers find it difficult to envision the space—and what it might become—in relation to their vision. Staging a home makes it easier for buyers to notice when a home fits their expectations. Only 6% of respondents felt house staging made no difference, compared to 40% who believed it had an impact on most purchasers' perceptions of a home.
Focus more on potential than the present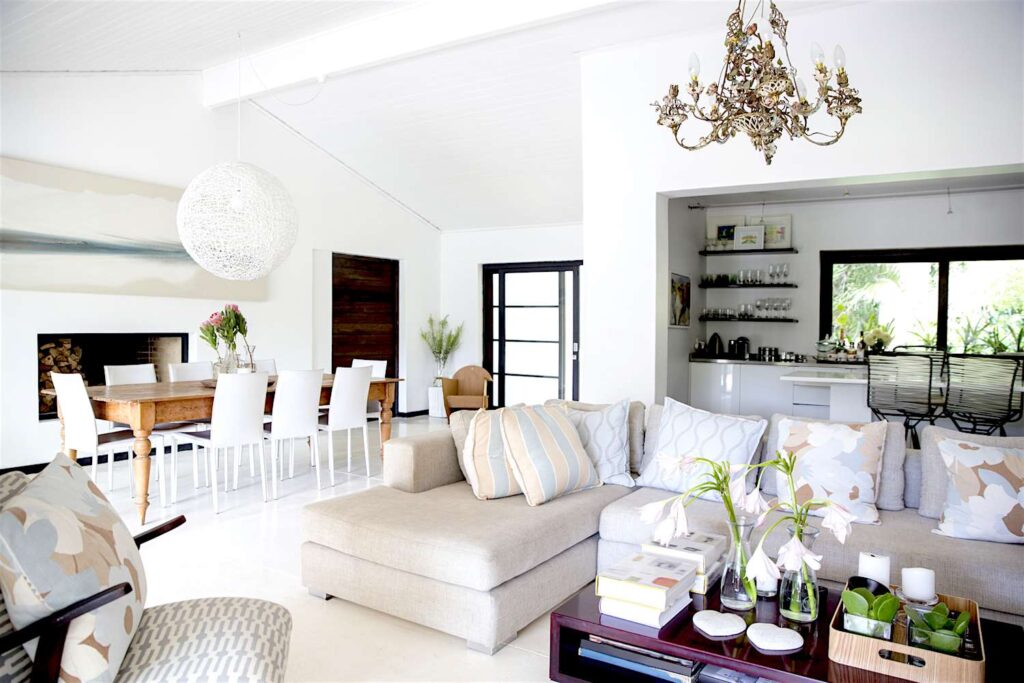 source: thespruce.com
Over 83% of regular home buyer's agents assert that setting up a home makes it simpler for a buyer to picture it as their future home. While this is going on, 38% of buyer's agents claim that staging increased the likelihood that buyers would schedule a showing at a home they had seen online.
Increases the value of the property
Proper home staging of luxury homes has the potential to increase your home values at least by 10%-15% considering the current housing market. Even though the buyers are starting to take a break from buying homes, millennials and Gen Zs are out there house-hunting. And they find it easier to evaluate a property's value staging. 
Mistakes To Avoid for Luxury Home Staging
It is common even for experienced ones to make mistakes while managing a large and luxurious home staging. Your clients are always faithful and dependable on you, they don't expect you to make any mistakes but rather help them in their cause. The way you'll arrange and manage everything will decide a good relationship in the long term or could terminate your agentship with those certain clients. Your high-quality staging will influence your future. Avoiding mistakes to make a good staging is a must. Avoid these and the home staging would be staggering automatically:   
Forgetting the target market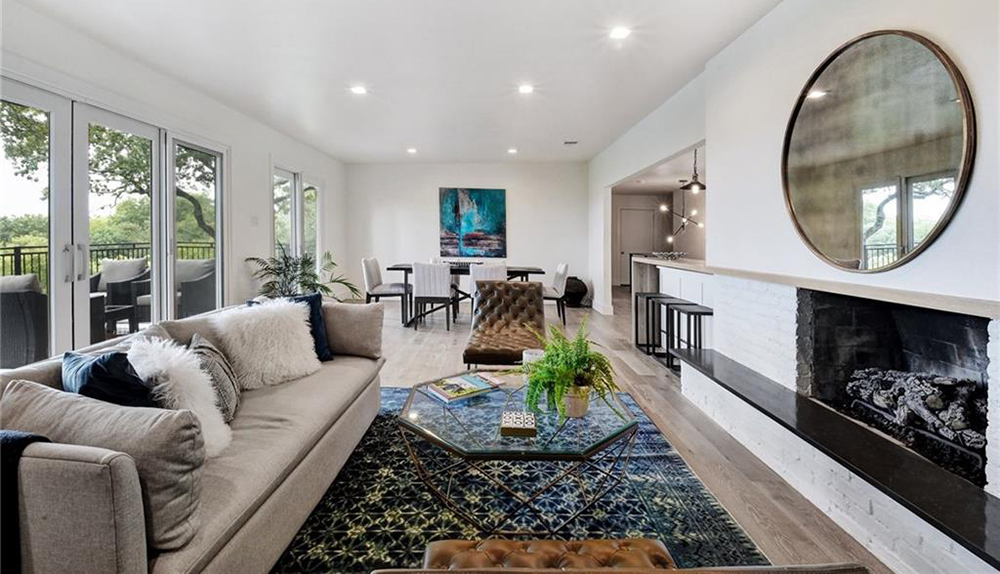 source: habitathunters.com
Ake your arrangements for home staging depending on your target market. When it comes to luxurious home staging it's crucial that you stage the home in a way that attracts a certain group of home buyers. You better not forget, who is your target audience for the open house? What type of family is likely to seek this sale? Millennials group or the Gen Z or someone else? Empty nesters? Who would be the serious buyers and who are just here to take a look around? 
It's best not to make the mistake of staging your home without considering your target audience or the potential buyers. Consider who might be most interested in your location and type of home since you want purchasers to see it as a place that matches their lifestyle. Additionally, resist the impulse to overdo it with the decor. You want as many people as possible to be drawn to your house.
Not enough lighting
It's important to lighten up the environment that potential buyers desire, proper lighting is essential. However, you don't want the window to look completely barren. Bulky materials, draped tassels, and anything else that inhibits light should be removed. Use transparent, light-colored drapes to complement your window rather than restrict light. It's easy to forget this factor if the staging is only for daytime. Using cool LED lights which are really cheap rather than warm ones and making sure all of your home's lightbulbs are the same will help your home's interiors look more coherent.
Showcasing any bizarre collection
We are aware of how much you cherish your treasured possessions and how much joy and pleasure they bring you. However, as part of staging, the majority of them (especially the odd and eccentric ones that repulse the potential buyers) must be packed away and placed in storage. If you chose to make your taxidermy or firearms collections the focal point, you won't attract a good number of homebuyers. These items take up precious space instead, but they can also obscure potential buyers' perceptions of your home's advantages and positive attributes. By putting your collections away, you'll enable potential buyers to see their belongings—not yours—in the house.
Failing to hire the right professional staging company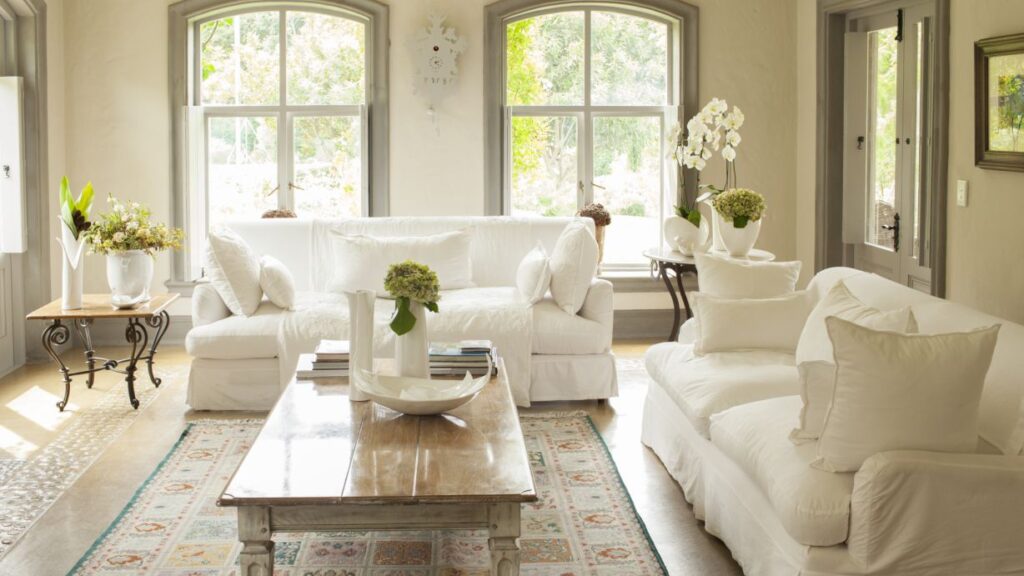 source: thespruce.com
The professional staging company that works regularly for normal open houses is not going to work out in doing a luxury home open house staging. It will be simpler to remove your personal style and build a property that will appeal to many potential purchasers with one single theme if you hire an outside third party that has experience in large luxurious open house staging to design your place.
Neglecting the smell
It's easier to forget about how the home would smell during the open house staging while working on hundreds of other factors. Keep in mind that a bad odor can turn potential buyers off, regardless of how lovely your home looks inside and out. Pet odors, cigarette smoke, and even pungent food flavors like seafood are some of the worst offenders. Even utilizing potent candles or synthetic air fresheners won't work because they can irritate some customers. A nice but natural smell in your home is the finest approach to enhance effective staging.
Quality neglecting in pursuit of time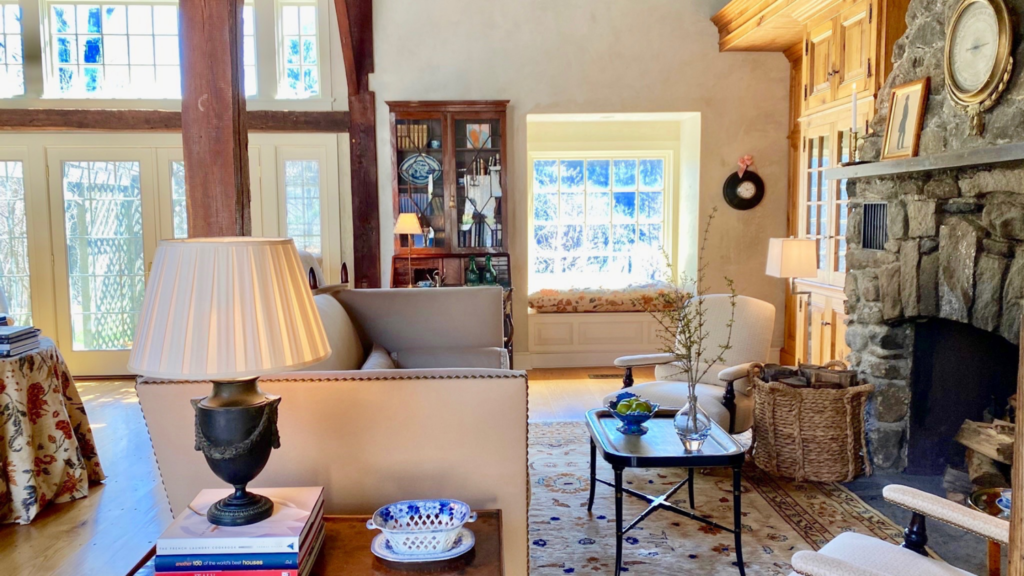 source: pinterest.com
Quickness does not equate to quality! Sadly, some realtors attempt to finish the house staging procedure the day after taking the images. The time calculation is much worse when it comes to luxury open house staging. It is unlikely that this election will provide the desired outcomes. Prior to receiving top-notch staged images, you should undertake careful planning and preparation of your marketing strategy because premium staging services continue for two to three weeks. Saving time and displaying unfinished goods might play a cruel joke on you: presented by your property may lose the battle owing to a competitor's well-prepared advertising team.
Consider seeing and consulting with your local trustworthy real estate agent if you ever have any doubts about whether staging is in your best interests. And for a proper luxury home staging, you need to overcome these mistakes along with a few minors.