The residential real estate sector has been a booming business for many home sellers. The trading for private residences is on the rise due to certain factors, and one of these factors must have been home staging. Millions of home buyers widely demand residential properties for their living, and they always want to envision themselves in it before putting money into the deal. 
Home staging makes it easier for the sellers to build a prospect of vending their home. The primary goal of staging houses is to organize the seller's house in the most creative way to attract the maximum number of willing buyers and sell the property at the best price. 
In the process of home staging, a realtor or home stager plans ideas to redesign the interior of the seller's house and stage to achieve a higher number of offers. Staging needs a monetary investment from the investors, but in turn, they may ask for equity in your property, which you might not want as a home seller.
That's why we have come up with the following 11 tips to help you stage your house on a definite budget plan.
Clean-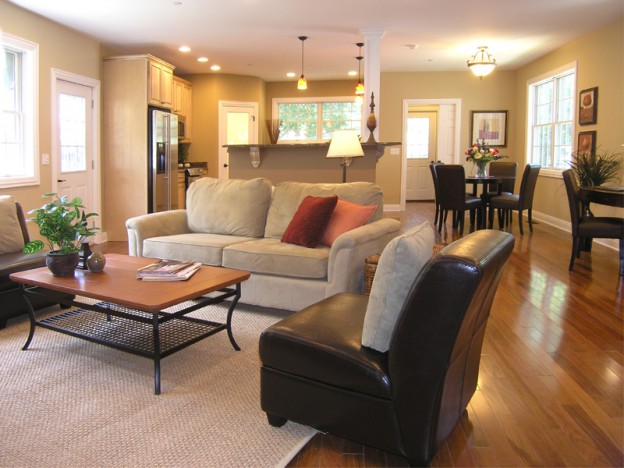 source: pinterest.com
Cleaning should be the first step before starting to stage your house. A clean home matters more than a home full of fancy furniture. If you walk into your home after a stressful day and find it in an untidy condition, it will make you more upset. 
So it is important to clean your entire house thoroughly before and after implementing the renovation. Even if you are done with the furnishing, clean every room, including the kitchen and bathroom, as you plan to make everything look new to others.
Declutter-
If you are staging your home for selling purposes, you have to declutter the things you have not used much. Placing irrelevant things on the shelves is only going to make the décor weird. If there are items which are worthless and of no use, fill them in a trash bag and dispose of them in the garbage. Also, do not leave personal items, bags, accessories, sandals, papers, etc., on top of any furniture, as the buyers will visit the entire staged house before buying it.
Focus On Fresh-
source: pinterest.com
After decluttering your home, you might need to fill up the space with something productive yet nice-looking. Plants are a good piece to place for an innovative décor. You can place a colorful flower vase near the window or a few indoor plants on the corners of your shelves. 
Instead of artificial plants, try to put natural plants because they will leave your living space smelling fresh all day. Having a little bit of greenery in your home will freshen up visitors' moods, and at the same time, it will elevate the entire look of your staged house.
Depersonalize-
If you are staging your house to sell it, you cannot present it to home buyers in its existing condition. When a buyer walks into a staged house of a seller, they visualize their lifestyle in the house and see if it is suitable for their living. 
So, it's necessary to depersonalize everything, from the living room to the kitchen. And it does not mean that you have to exchange all items for new ones. You need to remove all personal items such as clothes, family, photos, toys, wall stickers, toothbrushes, soap cases, etc., and replenish space with valuable items.
Define Rooms-
Before you state your home, make sure to define your preference for each room while considering the room's space. Suppose one room is larger than the rest of your rooms. You can make it a living room or hall-dining room. 
While it is essential to improve the interior, buyers are still bound to make changes to the house right after purchasing it. You can decide on the room's purpose and make fundamental changes so buyers can later transform the rooms according to their needs.
Paint And Wallpaper-
source: pinterest.com
Painting is very important for the décor of a staged house. A new page will add vibrancy by hiding the old defects and will help you accomplish a better exhibition of your home to the buyers. However, you have to maintain simplicity while painting the walls of your house. 
Choose either a light or a neutral color to paint because the taste and preference of the buyers might vary from yours, and it is unlikely that they would dislike neutral paint for their home. If your house is already painted with nice color, do not paint the walls all over again. Just concealing the stains or patches on the walls is enough to do wonders.
Lighting-
Lighting is one of the fundamental elements that can make a game-changing difference to your décor. If you want a luxurious setting to stage your house, start planning for the lighting that will also fit your budget. Set several small lights in each room along with a bright light. 
For the living area, get a medium-sized crystal glass chandelier at the center and layer the lighting with the different light sources to create an illuminating effect. Also, don't make the mistake of installing track lighting in the study room. Always use lighting as per the room space.
Flooring- 
Just as the walls of your house need painting and new wallpaper to appear sumptuous, the floor also needs to look clean and tip-top. If you feel the color of your carpet has faded over time, you can get hardwood floors, as they need low maintenance and are way cheaper than marble tiles. If you have difficulty coping with the budget, you can install carpet tiles for your flooring solution.
Walls And Ceilings-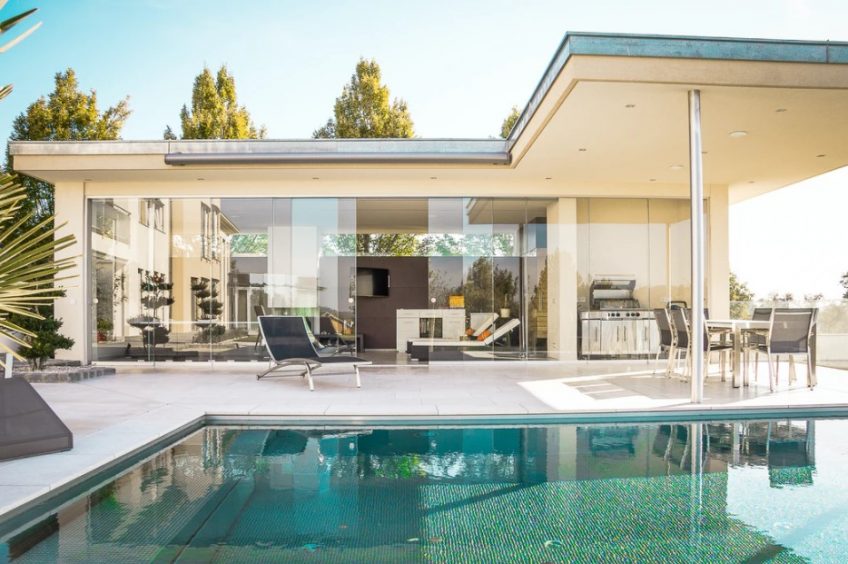 source: pinterest.com
A perfect house always looks tidy and well-decorated. It is obvious to have a few cracks in the walls and ceilings, especially if your house was built long ago. But this crack can be visible to buyers and ultimately lead to disappointment if you do not fix it earlier. 
You can take the help of a realtor to fix this problem. A realtor will give you ideas to cover the imperfections and repair cracks within a limited budget.
Furniture-
Although you do not need to refurbish everything to stage your house, you just have to remove some of your personalized items and fill the space with new furniture. Moreover, it would be a bad idea to keep furniture for staging which is too old. 
If you have a rocking chair in your living area, which is almost in a breakable condition, you cannot place it for staging. It's better to replace it with a new chair or a side table to maintain the décor. Also, make sure to keep everything minimal and not add too many items, as it will only load your space and make your home look very congested.
Exterior-
Before even entering your house, the buyers will see the surrounding of your gateway. That's why it's necessary to do something about the look of your exterior. Decorating your exterior would not take much effort. 
You can simply add plants and shrubs nearby and clean your lawn properly. If you have enough space, you can make a small garden by planting flower plants and beautifying the look of your house from the outside.