Are you an art-loving DIY enthusiast?  Are you ready to dive into an exciting world of creativity and personal expression? Well, get ready because, in this article, we're taking you on a captivating journey through the enchanting realm of DIY 3D photo wall art ideas that'll leave you inspired and eager to transform your living space.
Imagine your walls coming to life with mesmerizing displays and innovative designs that reflect your unique personality and style. Whether you're a seasoned DIY pro or just starting your creative adventures, these DIY 3D wall art ideas cater to all, bringing an artful touch to your home decor.
You don't need to be a professional artist to unleash your creative genius. We've handpicked these ideas with you in mind, so get ready to explore a diverse range of concepts that'll add a touch of magic to your living space. Let's journey together and discover how these ideas will captivate your imagination and make your home a showcase of cherished memories.  
So, grab your favorite beverage, get cozy, and let's embark on this creative adventure together.
Dimensional Mosaic Magic: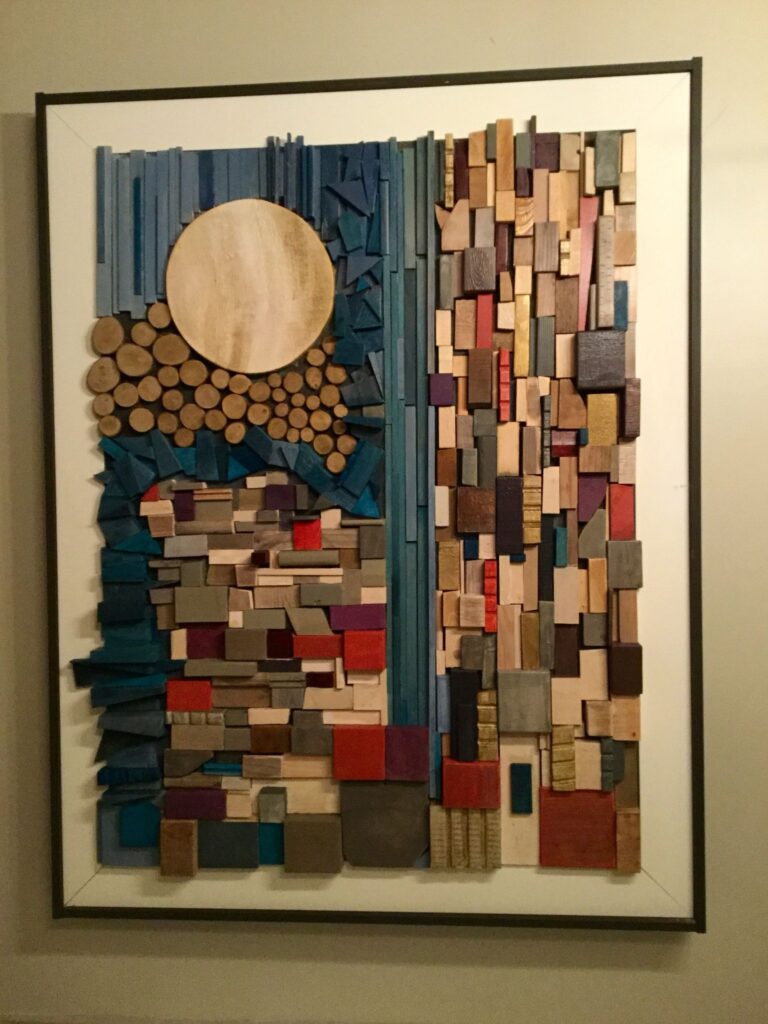 source: pinterest.com
Sort your photos based on color hues and create a mesmerizing DIY 3D wall art mosaic pattern on solid-colored paper or paperboard using photo mosaic software. This eye-catching composition will undoubtedly dazzle your guests, making it one of the most captivating DIY 3D wall art ideas to elevate your home decor.
Geometric Wonders:
Create a sophisticated DIY 3D wall panel by arranging nails on a board in intricate patterns and connecting them with string. Hang your favorite photos with stylish stationery clips or pins to complete this captivating geometric design.
Your guests will be amazed by this unique and eye-catching display, making it a standout among other DIY 3D wall panel ideas for your home decor.
Wooden Photo Puzzles:
source: pinterest.com
Transform your photos into captivating DIY photo frames for the wall by creating wooden puzzles and attaching magnets to the back. With this ingenious idea, you can easily rearrange the pieces on a magnetic board to craft new compositions at your convenience.
Nature-Inspired Display:
Craft a charming woodland-inspired DIY 3D wall art by attaching mini photo prints to small twigs and branches with miniature clothespins. This nature-inspired photo wall brings the outdoors in, adding a touch of rustic elegance to your home decor.
3D Flower Frame Collage:
Create a vibrant and luxurious floral-themed DIY 3D photo wall by using circular frames at the center and petal-shaped structures around them, arranging photos in the shape of flowers. This captivating display will add a touch of elegance and nature-inspired beauty to your home decor.
Photo Balloon Wall:
source: pinterest.com
Attach photo prints to helium-filled balloons and let them float at different heights against the wall, adding a whimsical and playful touch to your decor.
Cascading Ribbon Photos:
Achieve an elegant and luxury-focused DIY 3D wall art display by hanging photos from ribbons of varying lengths, creating a cascading effect that gives the illusion of photos floating in mid-air. This captivating DIY 3D wall art idea will undoubtedly add a touch of sophistication and visual allure to your home decor.
Time Capsule Photo Frame:
Design a 3D photo frame with a removable back panel. This will allow you to add new photos over time. Furthermore, you can reflect on your memories as they grow.
Vertical Photo Garland: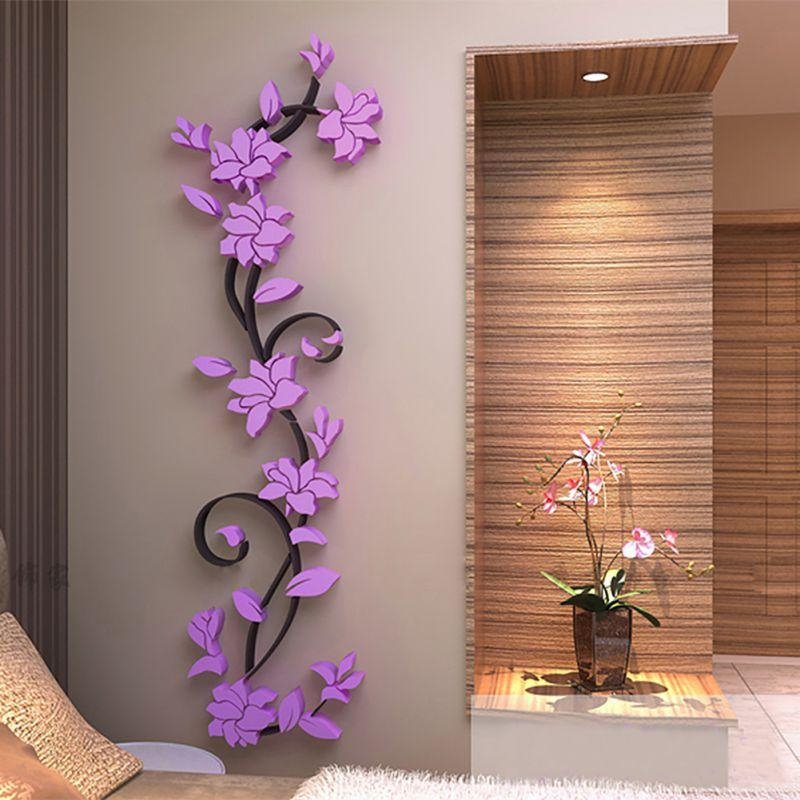 source: pinterest.com
String photos on a vertical garland made from twine or fairy lights, add a touch of coziness and enchantment to any room.
Retro Viewfinder Frames:
Craft a nostalgic and playful DIY 3D wall panel by creating photo frames resembling vintage viewfinders with rotating reels. Showcase multiple photos in each viewfinder frame, adding a touch of whimsy and charm to your home decor. This DIY 3D wall panel idea will undoubtedly become a captivating focal point, evoking fond memories and adding a unique touch to your living space.
Hanging Glass Globes:
Suspend glass globes with photos inside from the ceiling or a wooden board. This arrangement creates a mesmerizing 3D effect that catches the eye.
Multilayered Photo Cubes:
source: pinterest.com
Stack and glue small wooden cubes with photos on each face in various configurations. This is necessary for creating an interactive and visually striking DIY 3D photo wall.
3D Photo Wall Shelves:
Install floating shelves on your wall and display photos at different heights and angles. As a result, you will have a dynamic and modern-looking wall panel.
Shadow Box Showcase:
Are you looking to add a touch of creativity and dimension to your living space? Why not explore the world of DIY 3D wall art ideas with unique shadow boxes? Design these intriguing displays with various depths. Moreover, ask yourself what small objects would complement your cherished photos. Also, which photos will create a captivating 3D masterpiece?
Layered Paper Collage:
Create a 3D effect around your photos by cutting out multiple layers of colored paper. You can use cardstock also. After that, assemble them on a board.
Embroidery Hoop Gallery:
source: pinterest.com
Stretch fabric inside embroidery hoops and attach photos to the fabric. Arrange them in a gallery-style formation. As a result, you will get a charming and textured display.
3D Photo Wall Mural:
Assemble various photo prints into a single cohesive image to create a large-scale photo mural. Moreover, use it as the centerpiece of your luxury home decor.
Time-Lapse Photo Strip:
Arrange a series of photos capturing different moments in a time-lapse strip as a DIY 3d photo wall. This will evoke nostalgic feelings about the passage of time.
Photo Mobile Showcase: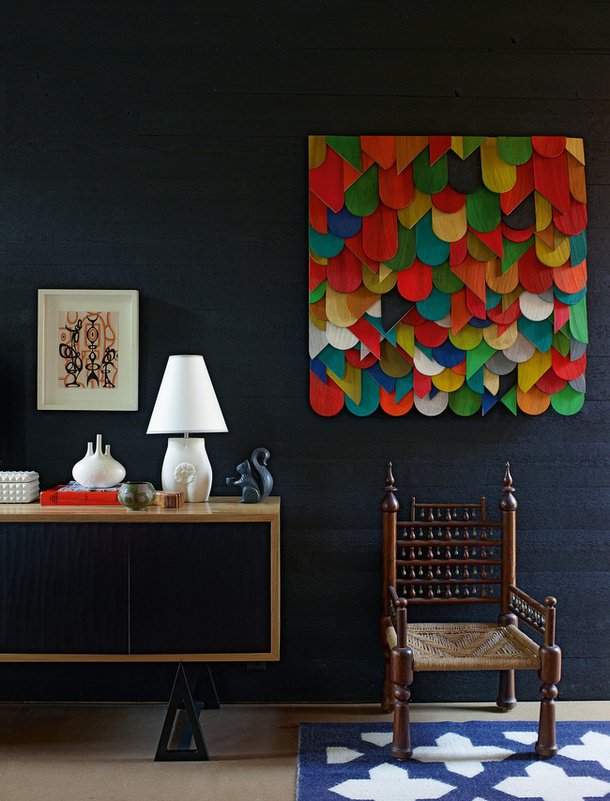 source: pinterest.com
Incorporate the charm of DIY 3D wall art ideas with a photo mobile crafted from wire and wooden beads, suspending your favorite photos at varying heights. This inventive DIY 3D wall art idea not only adds a unique style to your home decor but also creates an ever-changing display that evolves with your memories.
DIY Acrylic Frames:
Create an illusion of floating photos with transparent acrylic frames and hidden mounts. So you will get the opportunity to give your photo wall a luxurious and modern touch.
Conclusion:
With these 20 unique and easy-to-implement DIY 3D photo wall ideas, you can transform your home into a gallery of cherished memories. Interestingly, these trending and practical ideas cater to all homeowners.
Moreover, it includes a touch of luxury in its Western-inspired decor. So, unleash your creativity and embark on the journey of creating a personalized and captivating photo wall. This wall will undoubtedly leave a lasting impression on your guests.