When you have a fruit juice shop, you need to decorate it in a unique way. You have to attract people to your shop and for that, you have to decorate your shop properly. Every time you do not need to spend a lot of money to get a quirky look. You can have visions and ideas and that will help you to have an attractive juice shop. Here are some design ideas for your shop.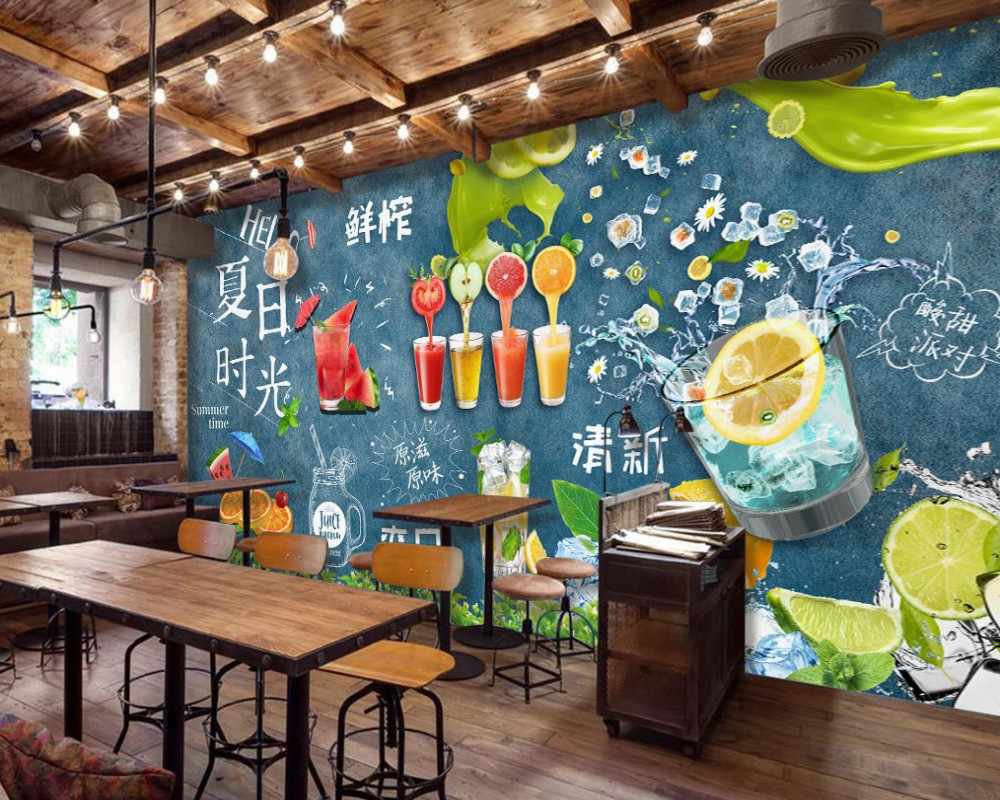 source: pinterest.com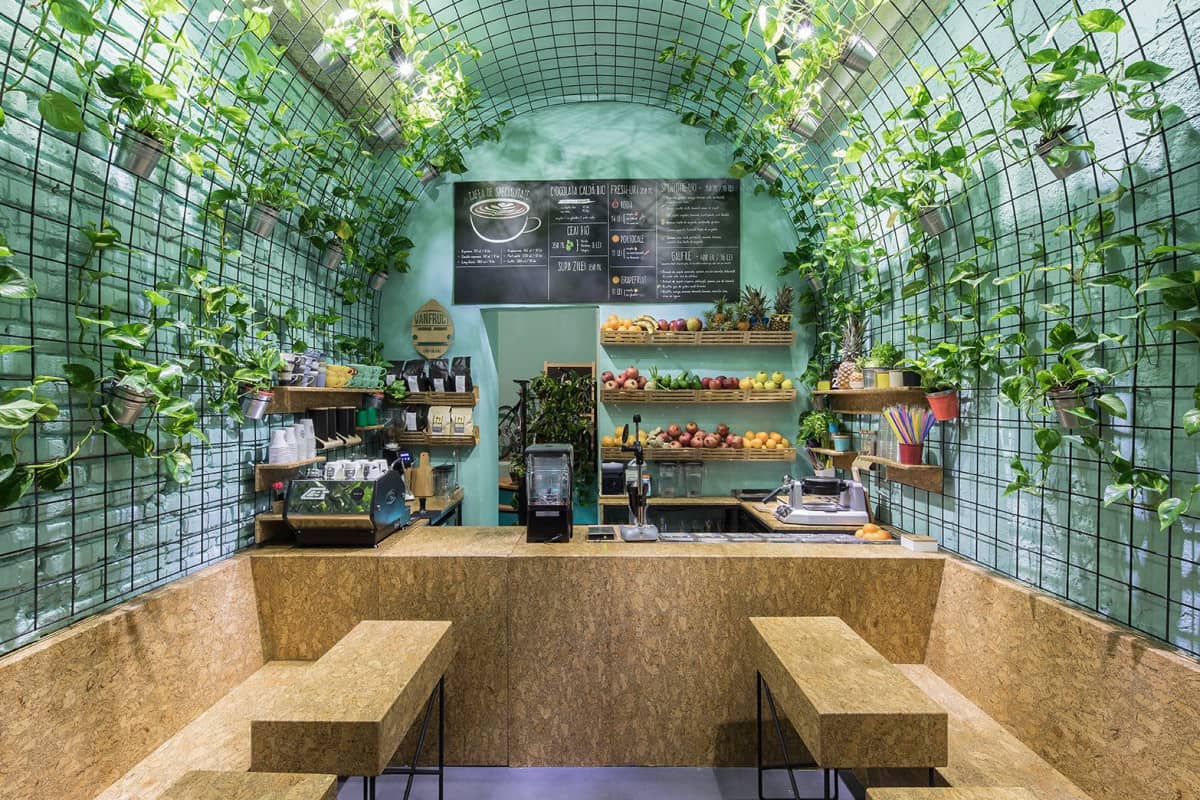 source: pinterest.com
Keep monochrome table chairs of simple shape and simple design. There should be a statement wall. You have to decorate it in such a way that it attracts everyone that steps inside the shop. The wall color and painting should be refreshing. You can paint glasses and fruits and the color should pop out in such a way that it attracts onlookers.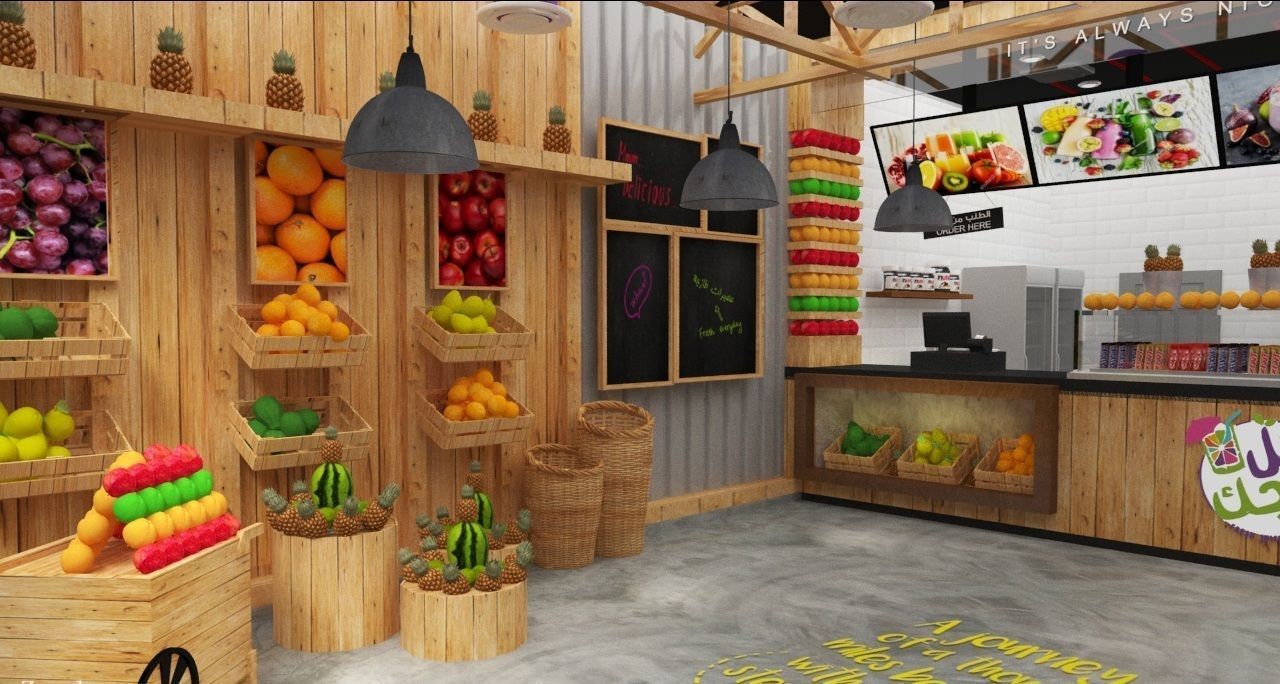 source: thearchitecturedesigns.com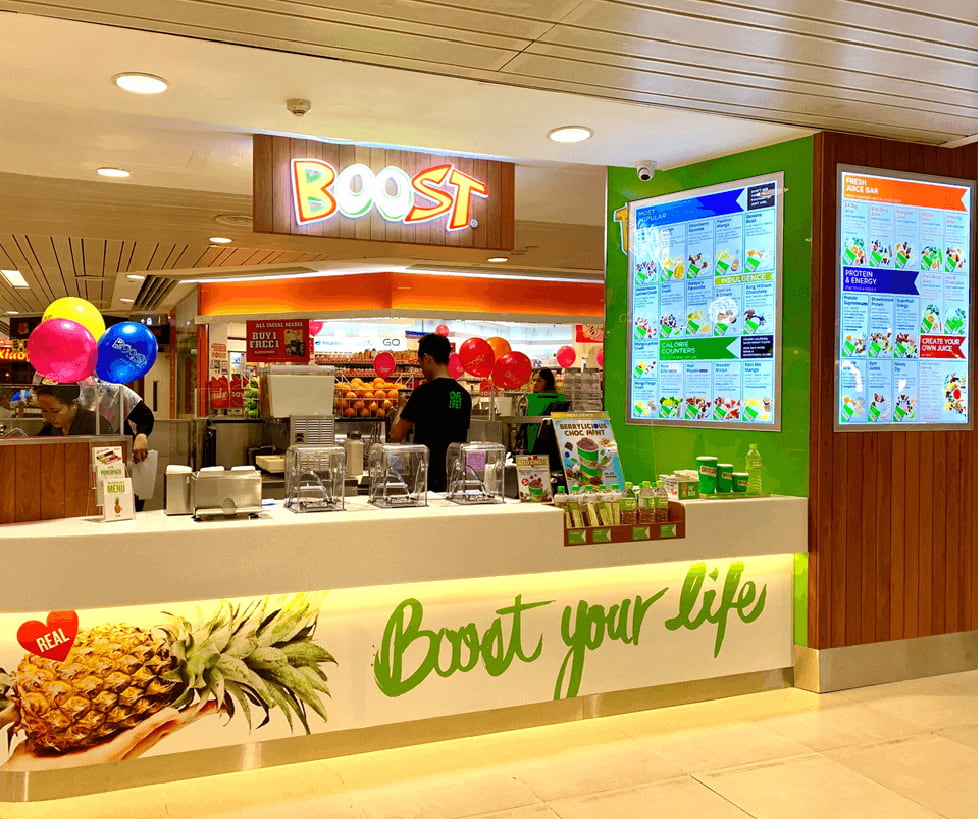 source: capitaland.com
When you have a juice shop, you are supposed to offer fresh fruit juices. For that, you have to make a vineyard kind of structure. The cafe or shop will be of greenhouse shape. A mesh frame will be there across all the walls and the ceiling. You can have live vines everywhere on the walls and the ceilings. Have some simple benches to sit and the whole look of the place would be amazing.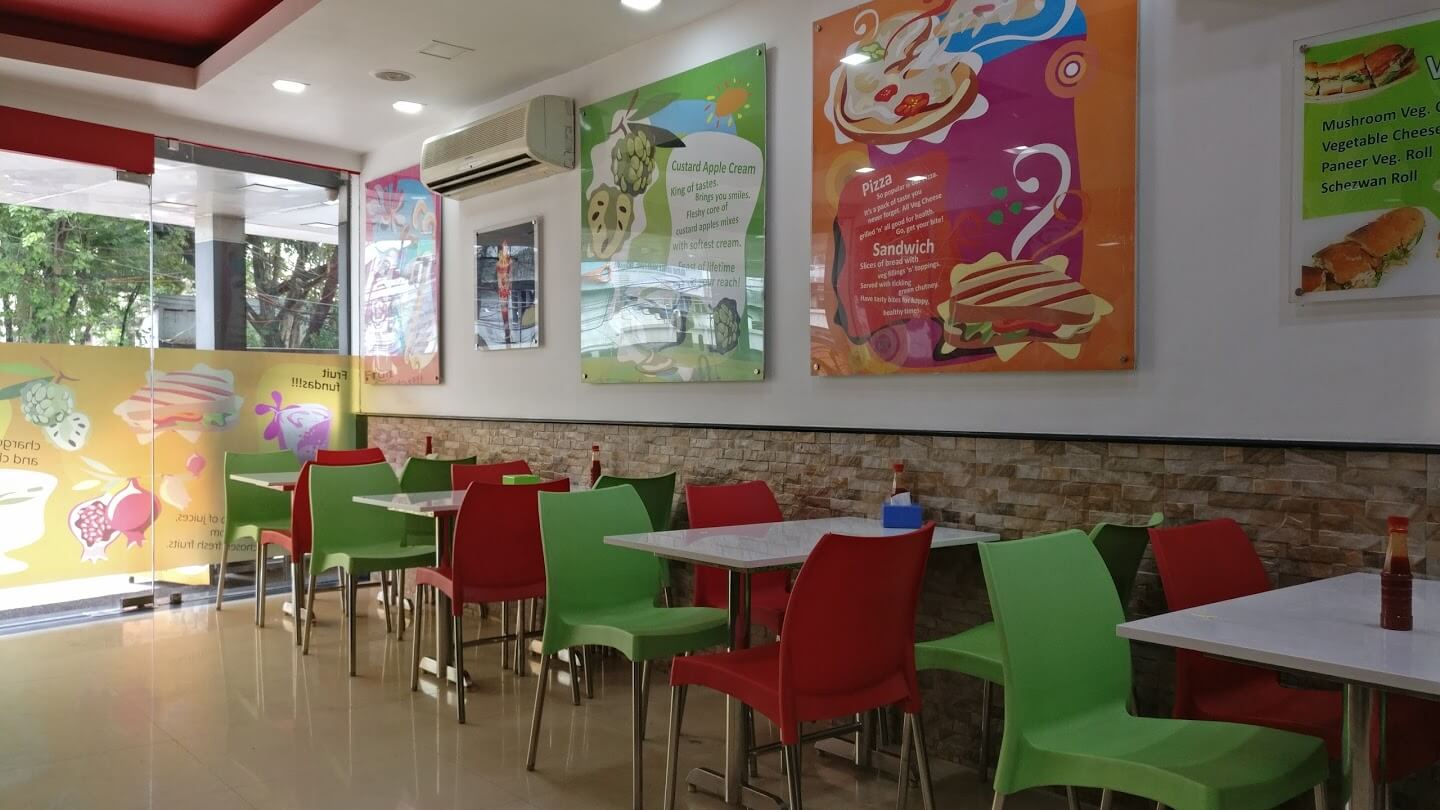 source: googleusercontent.com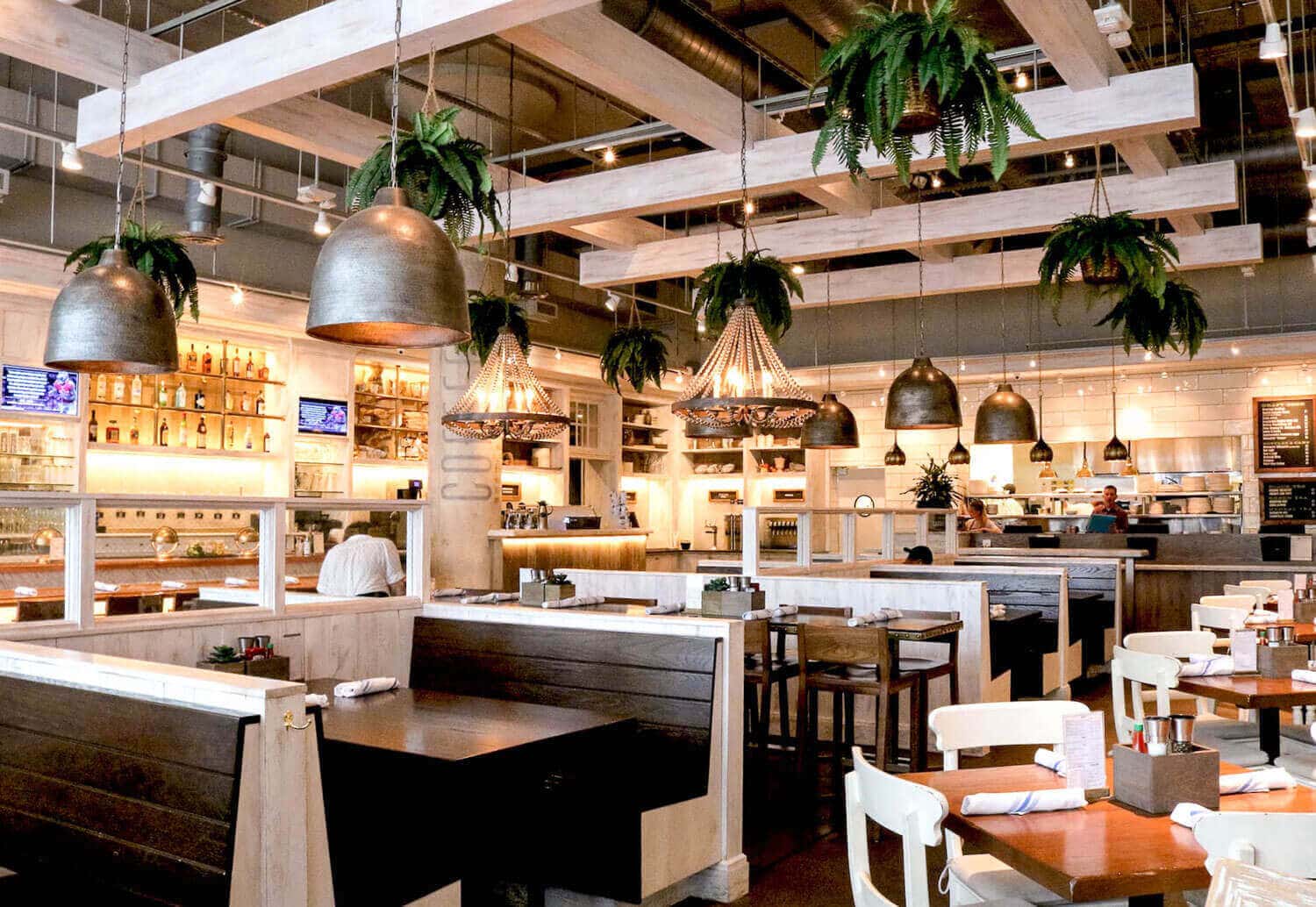 source: maplewoodkitchenandbar.com
Generally, fruits are kept in wooden boxes and crates. You can prepare your juice shop with those wooden boxes and crates. You can prepare some crates on the walls and store some fresh fruits in them as well. Place some pictures of fresh fruits on the walls and the whole look would be very professional and appealing at the same time.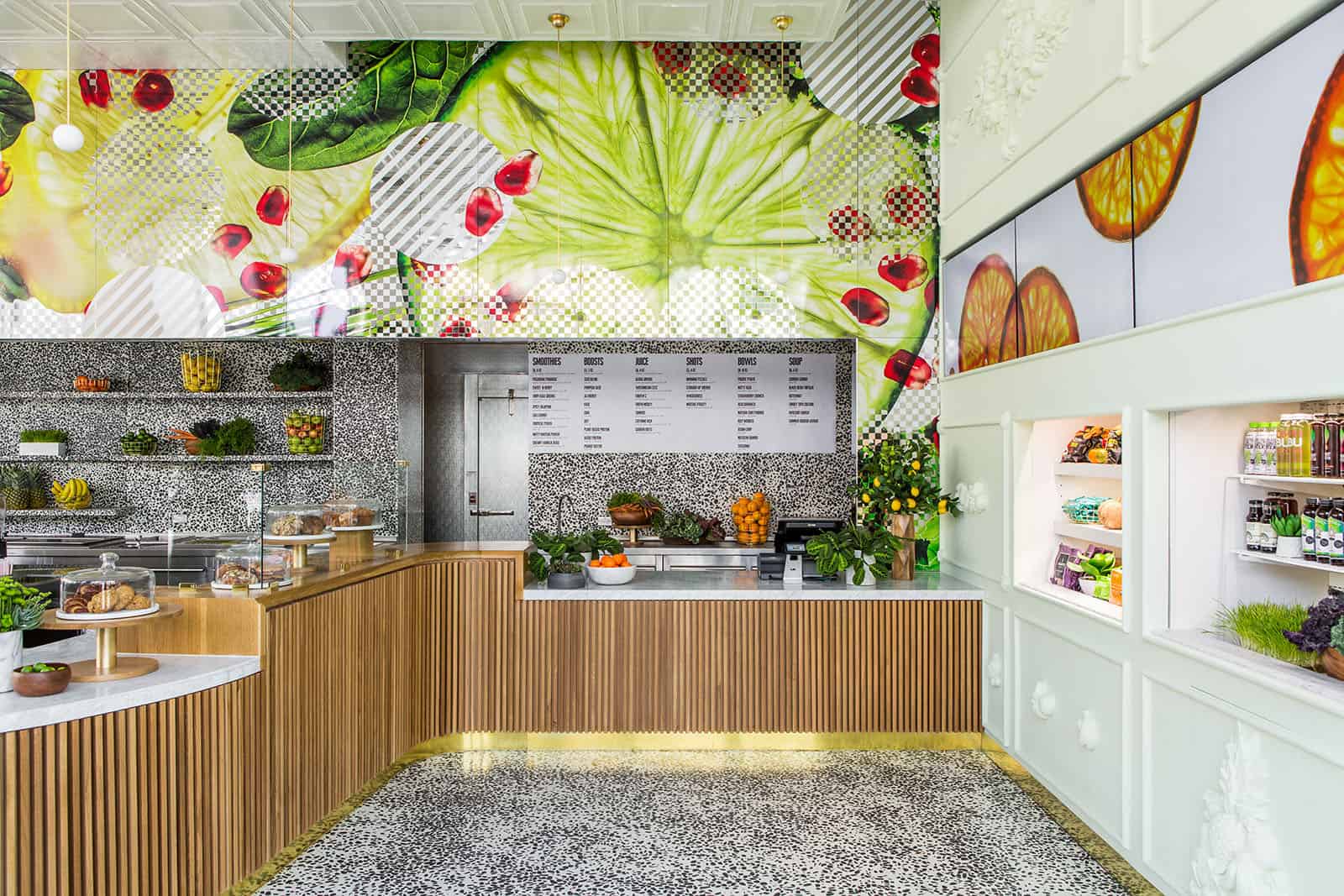 source: thearchitecturedesigns.com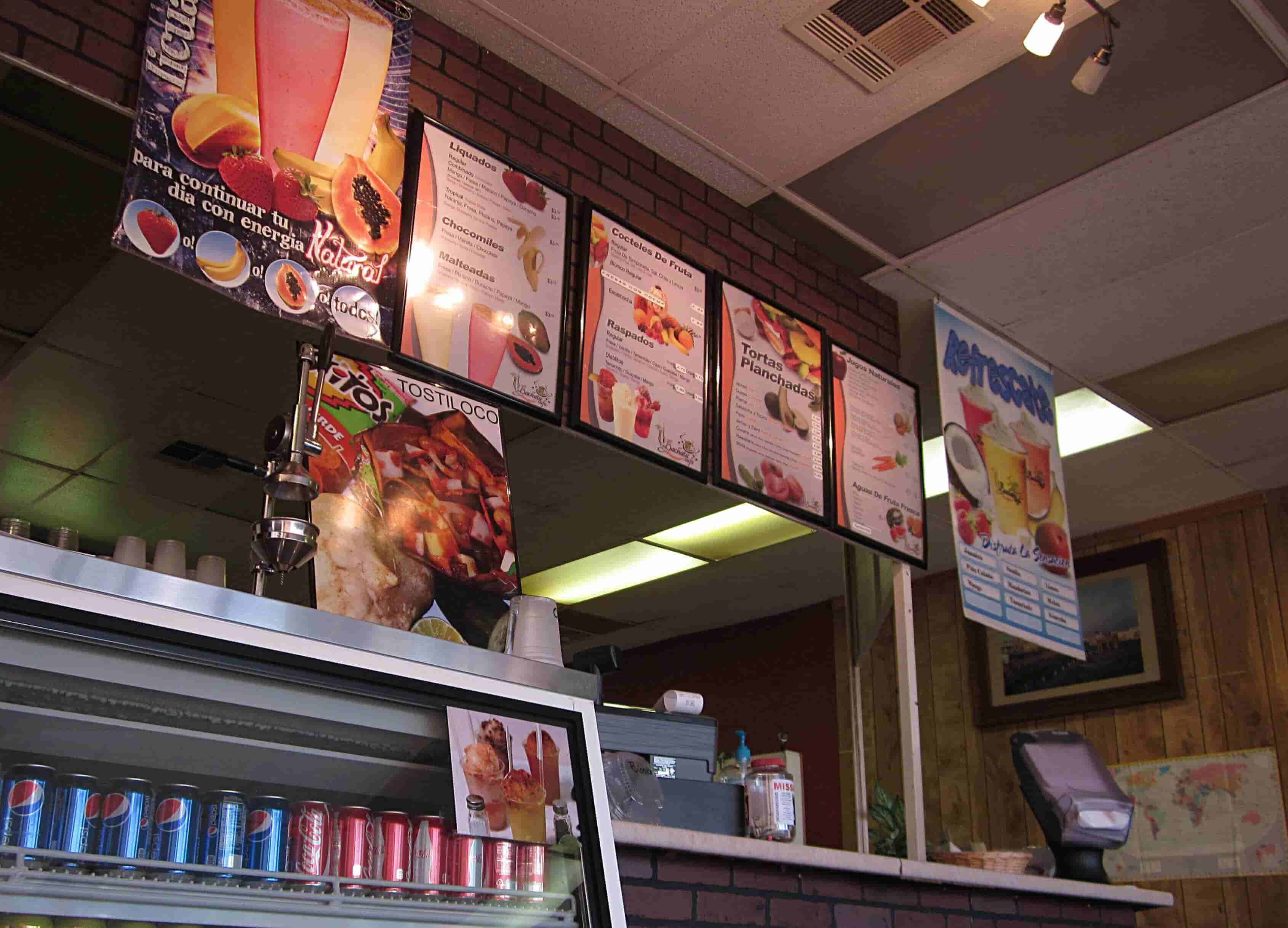 source: en.wikipedia.org
If you have the shop or the stall in a shopping mall, then you have to showcase a refreshing counter that can attract customers to your counter. Place some clear jars and some fresh fruits on the countertop. This will attract people to your shop.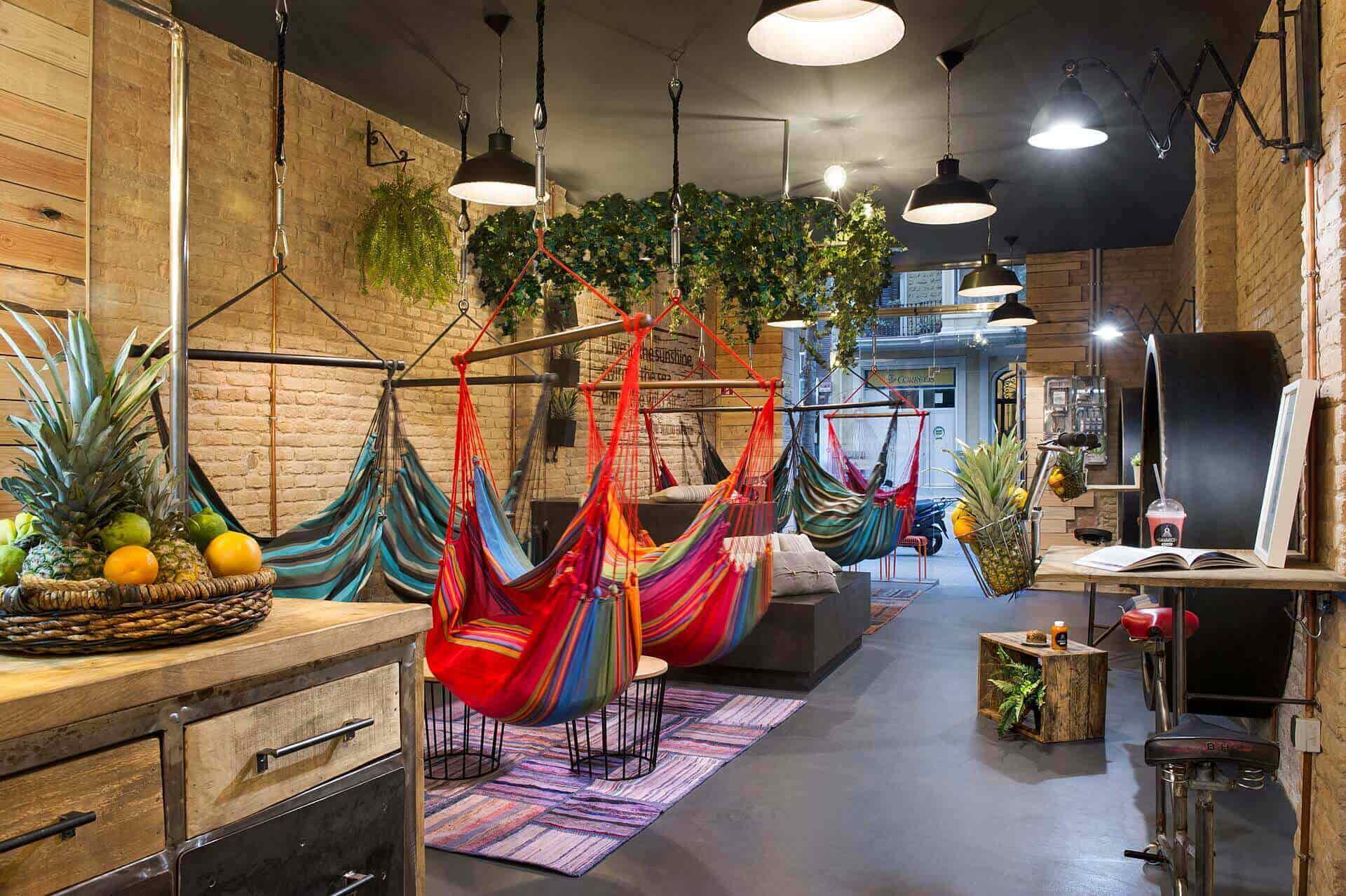 source: floornature.com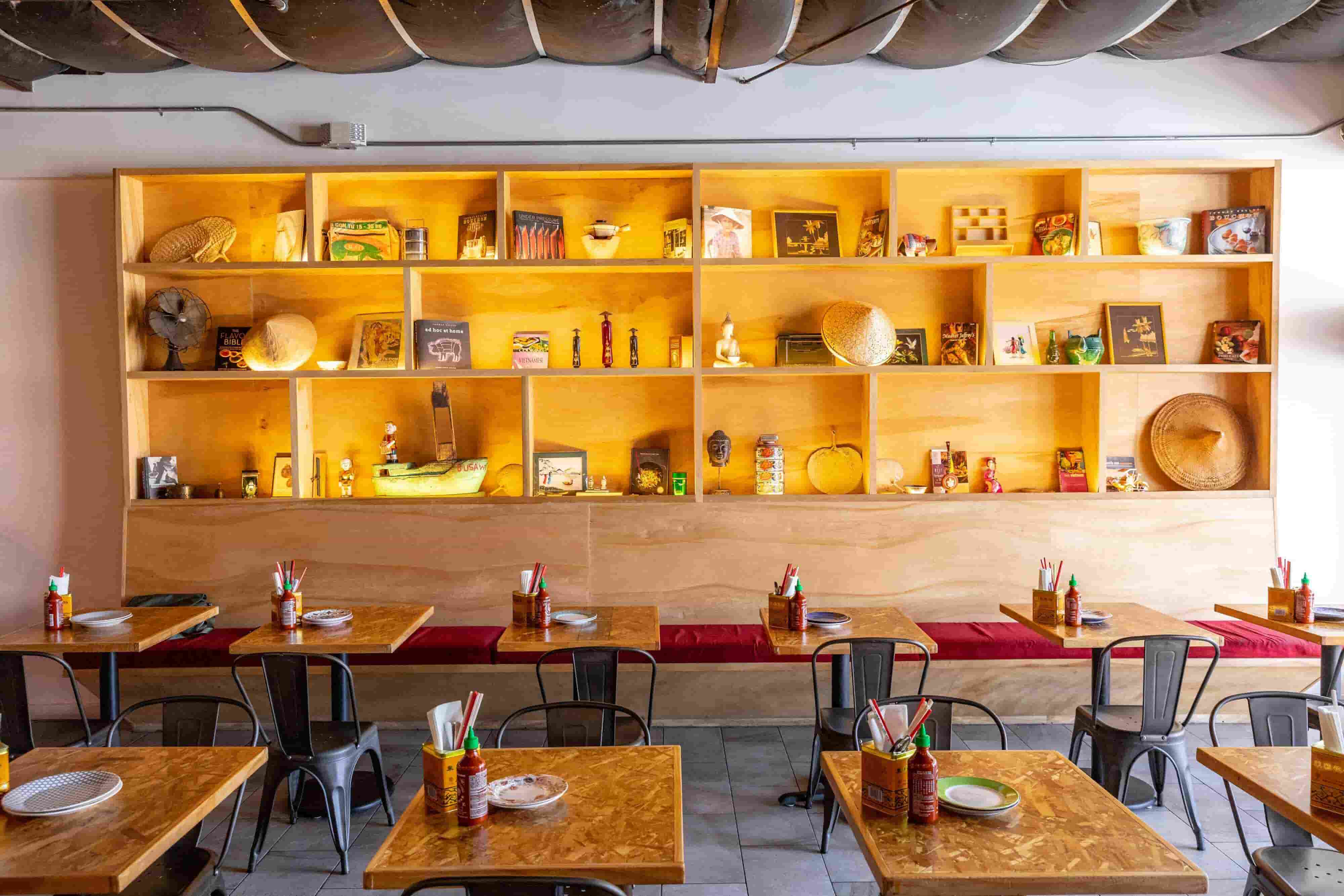 source: theinfatuation.com
If you have a big juice shop, you can decorate it with several colors and different attractive pieces of products as well. But you can keep the color of the interiors to white only. You can hang some fresh branches or fake hanging plants from the ceiling to give a feel to the interiors of the shop. The feel will be very professional if you keep the design in this way.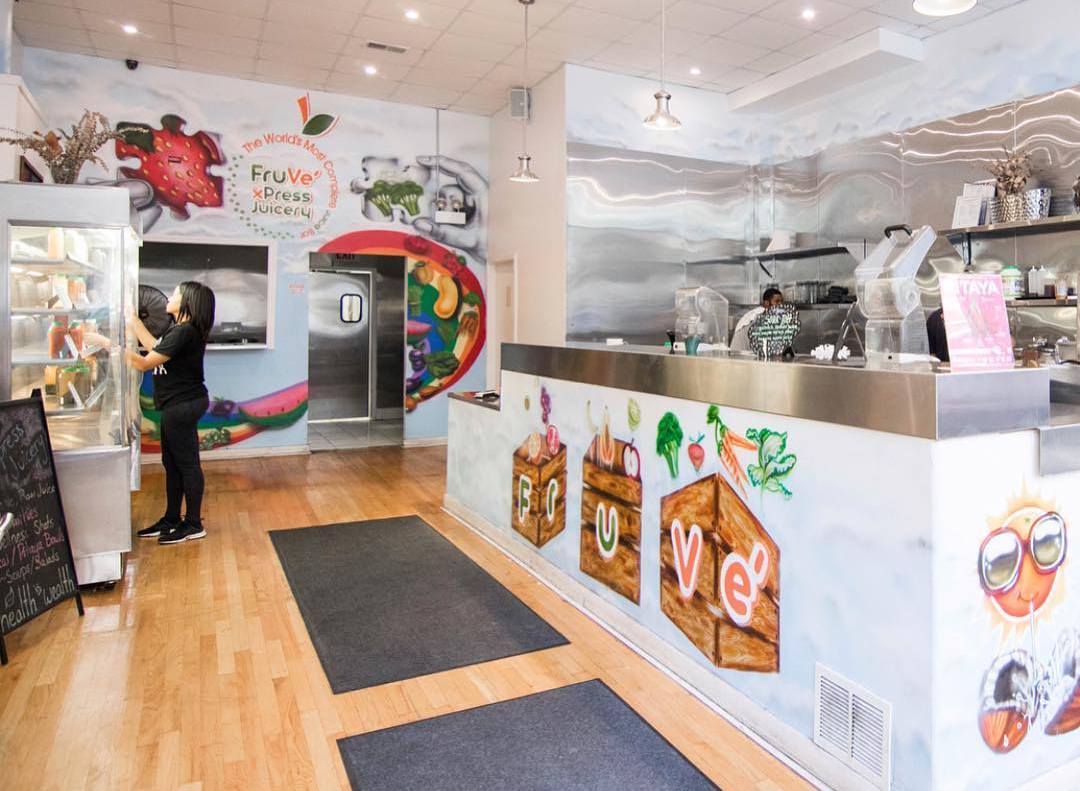 source: cloudinary.com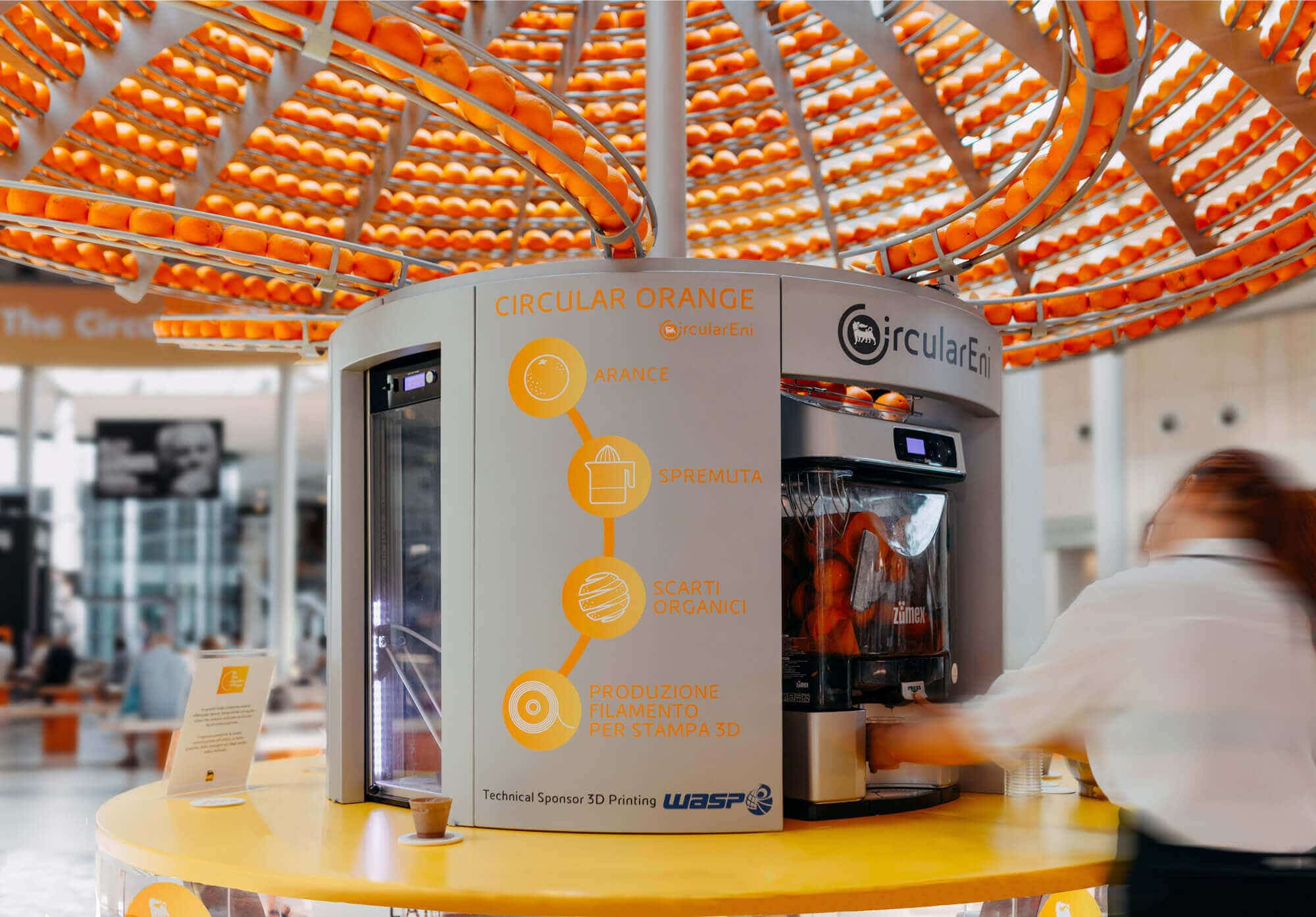 source: thisiscolossal.com
Having big illustrations of fruits on the walls and ceilings will give your shop a statement look. It will feel as if you are standing within a fruit itself. This will be very attractive and professional. Kids and elderly people will be attracted to your shop. The ones that don't like fruit juices will be attracted to the shop as well!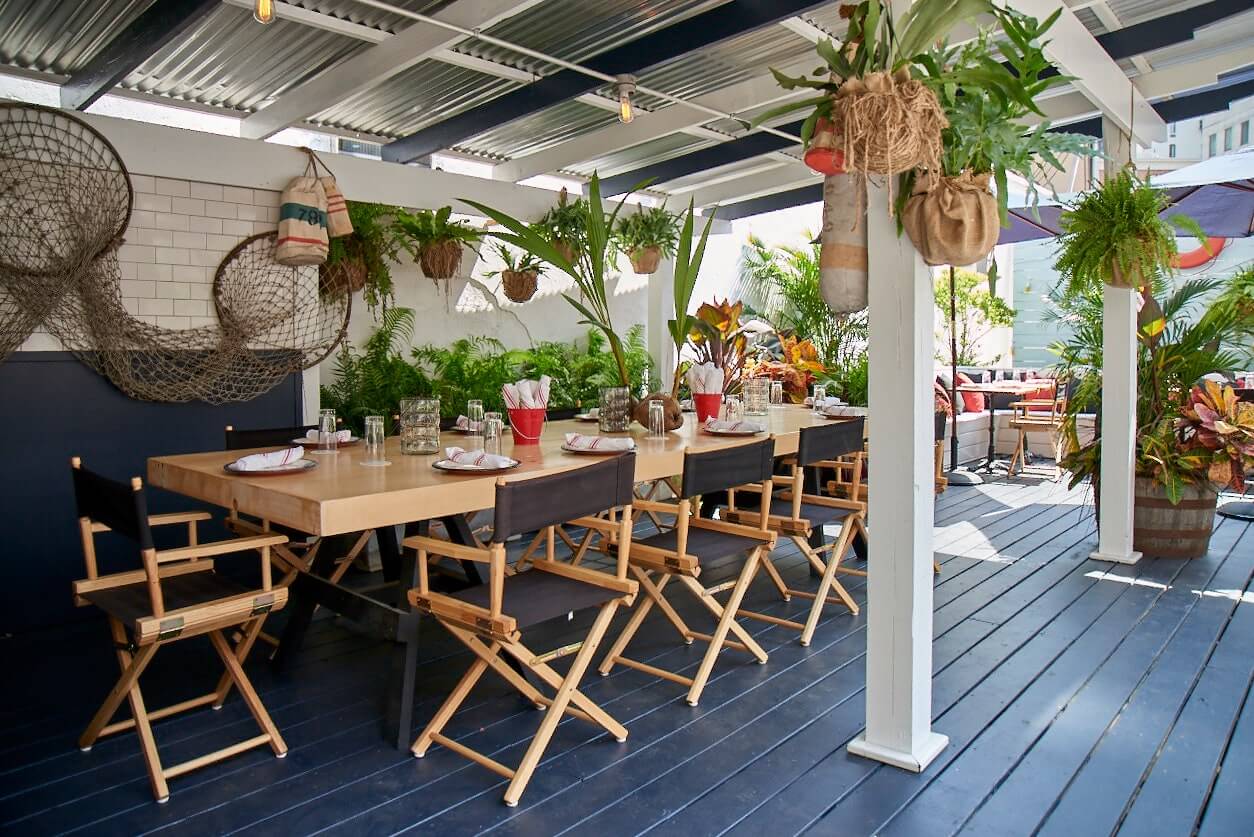 source: architecturaldigest.com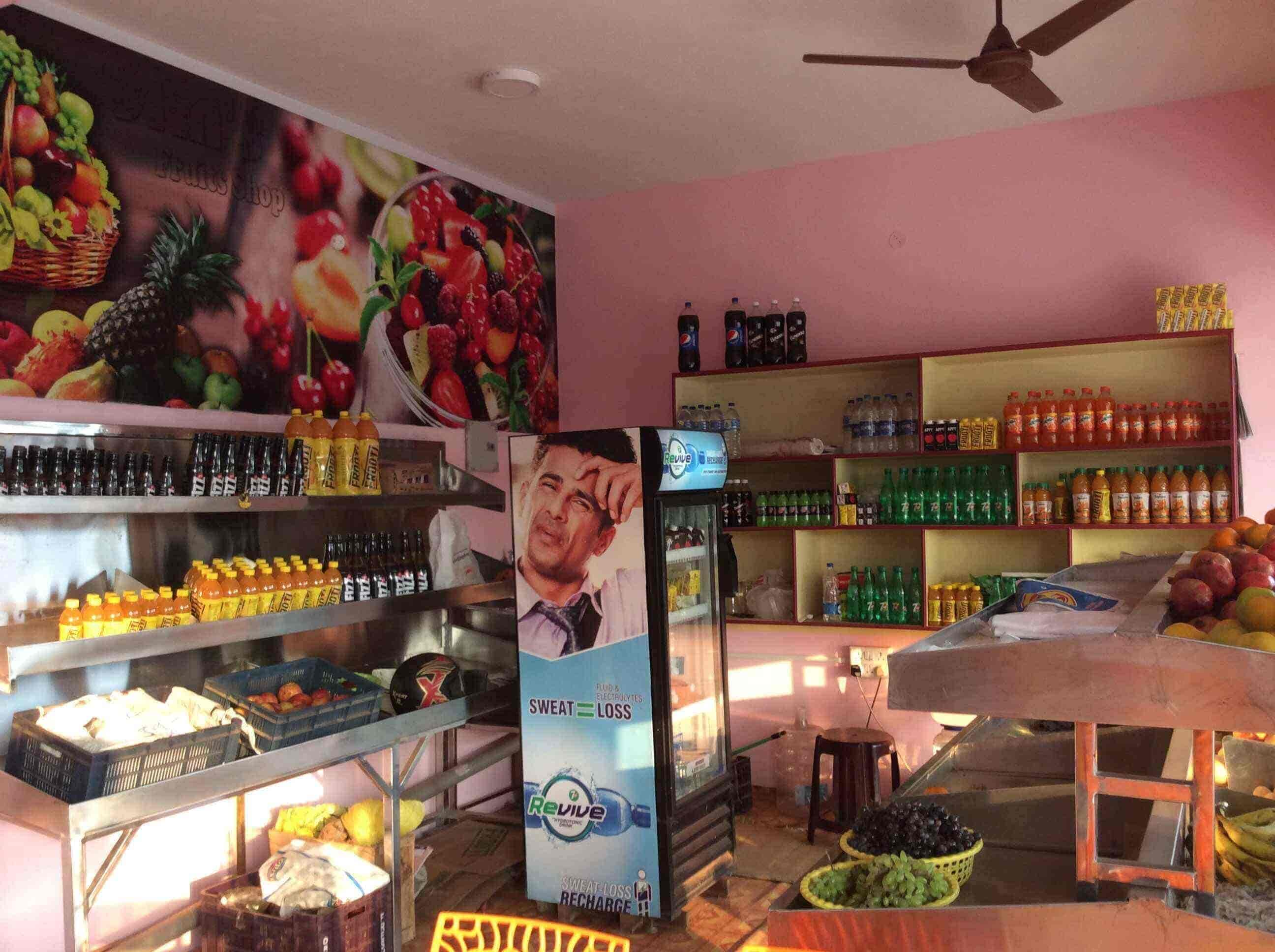 source: justdial.com
Next stop, we have the very known fruit bar interior designs on the list. Here, you have a menu hanging from the ceiling of the countertop. You can see what they are offering and can order accordingly. Such designs are recommended for the shops where a rush can be seen always. If you have your shop in a mall where people can be seen all the time, or if you have a shop near a school or a university, then such counters are very beneficial for you.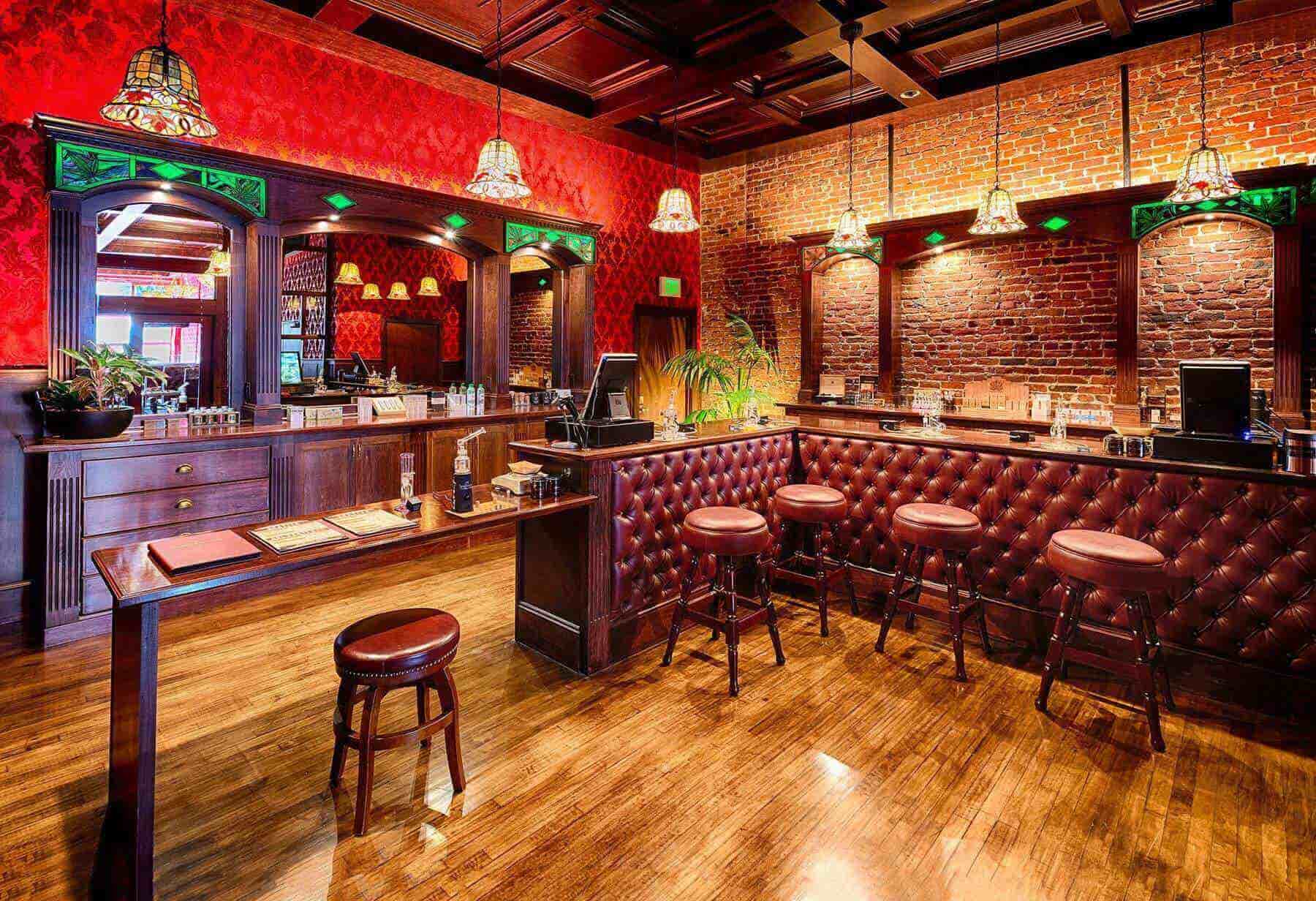 source: thrillist.com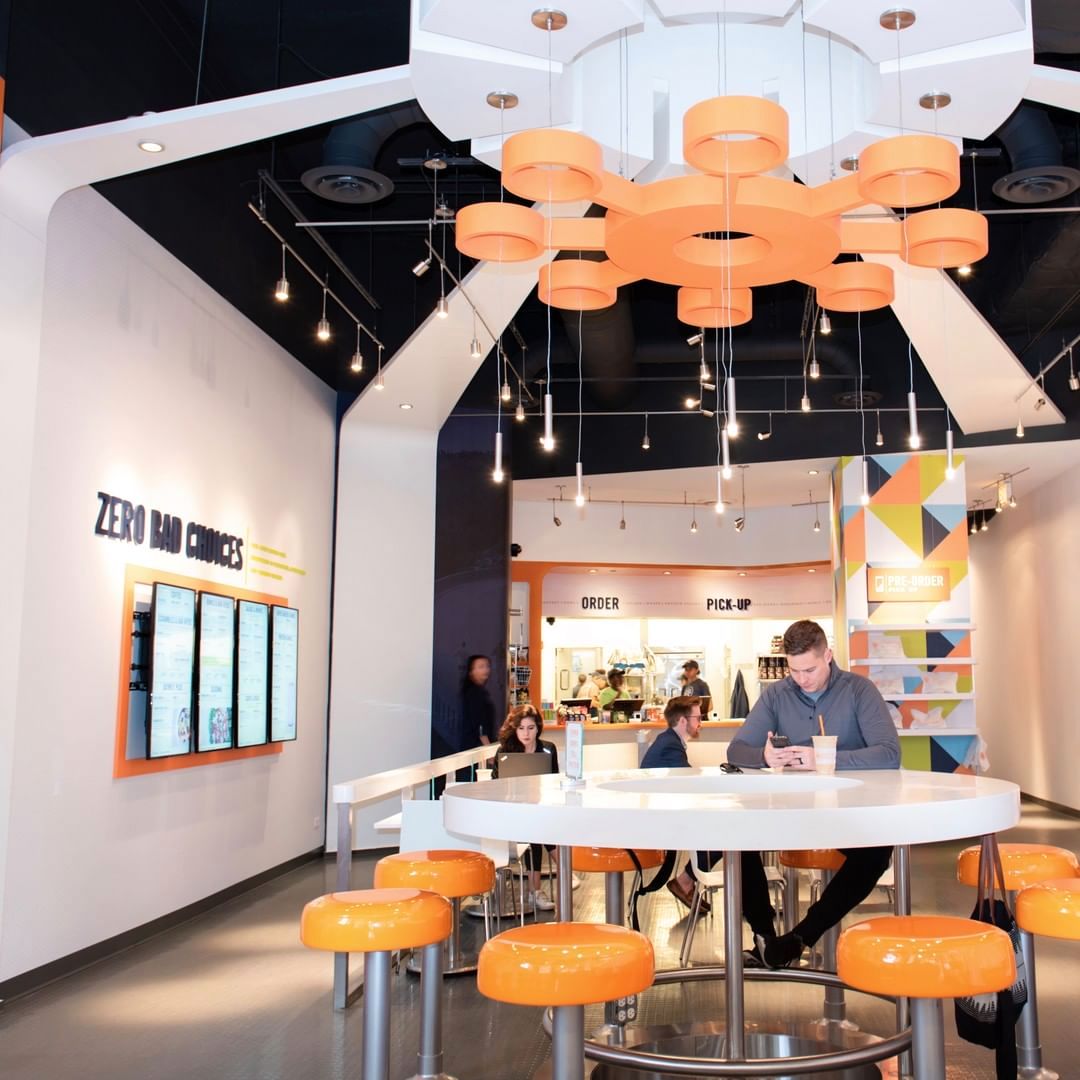 source: fitt.co
Do you love shacks? Then place some in your shop as well. If you have big areas, then you can put some hammocks, hangings here and there. People can sit on them. You can have potted plants hanging from the ceiling length. Some fresh fruits can be stored here and there in the shop as well. This will definitely complete the look of the shop.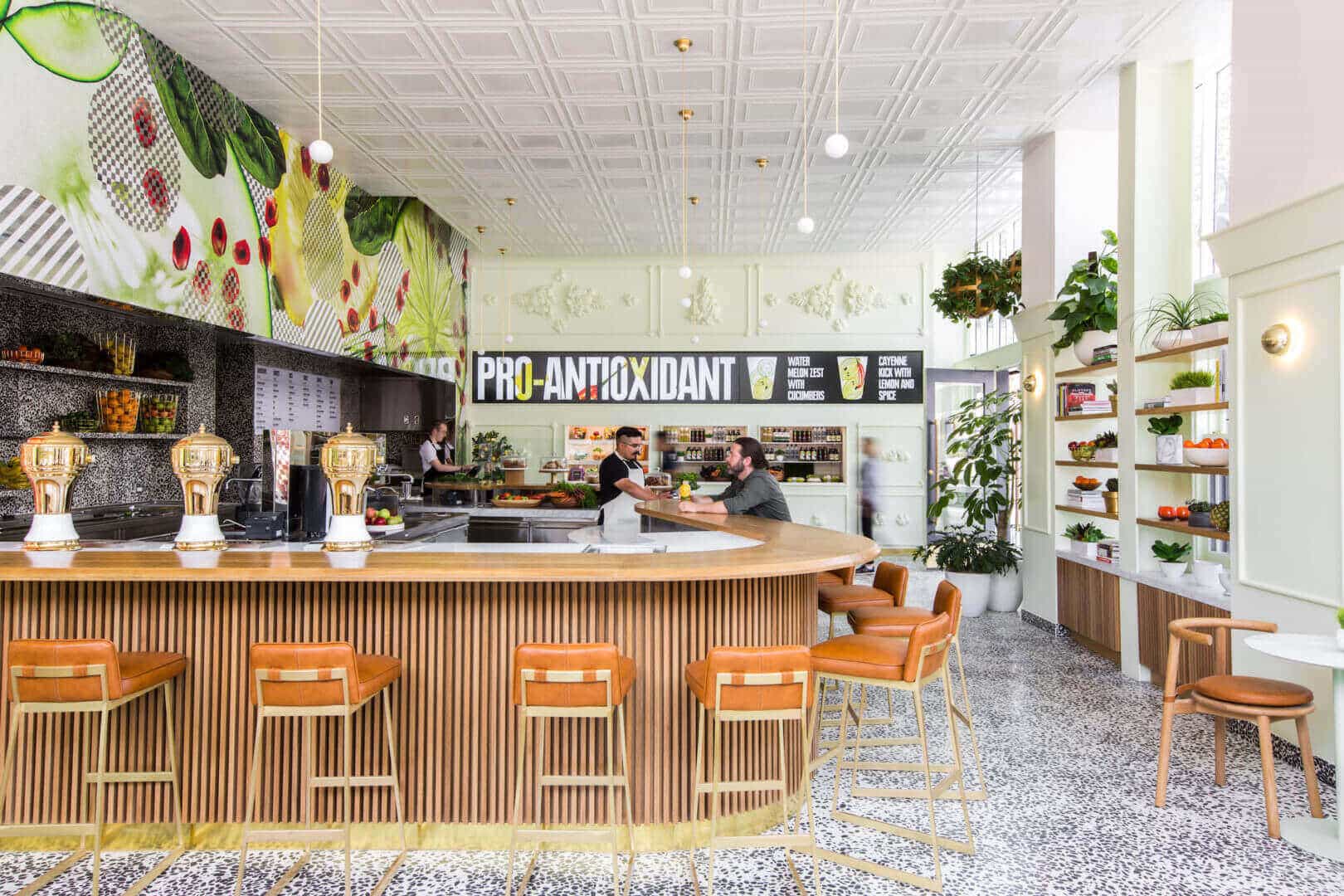 source: 2×4.org
If you have a rooftop shop, then try to divide the whole place into equal half portions. Keep half of the place under the shade and keep the rest open. Now add some branches, potted plants, small shrubs, cactus, flower plants and different types of succulents everywhere in the shop. This will give a feel that you are sitting within the lap of nature and you are consuming the fresh fruit juices. Keep the color shade to white. The greenery will pop out perfectly if you keep the fruit juice shop interior design color white.