Although offered in various styles and materials, most restaurant chairs are standard: 4 legs are used for short-term seating for dining. Different types of chairs are used for the same commercial purpose: their sole function is to provide customers with temporary but comfortable seating.
Stylish variations of restaurant chairs: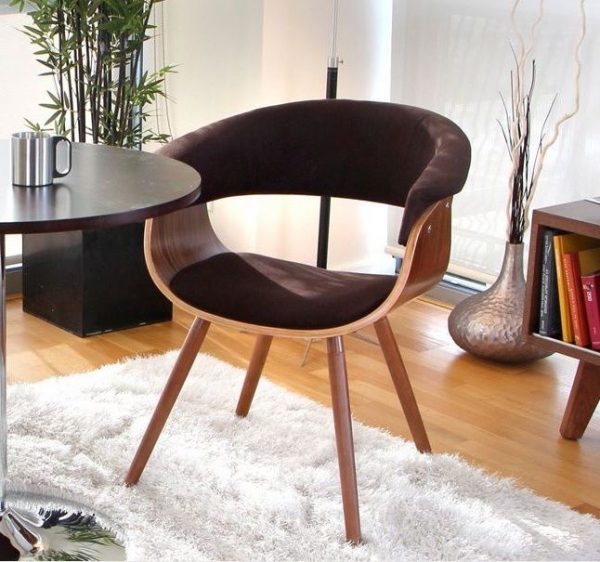 source: home-designing.com
Restaurant chair styles are used to reflect the decor and taste of the restaurant. There are numerous options, including models with wood or upholstered seating, metal frames, different back designs, different upholstery styles, and more. Other seat and frame materials can be added, matched, or blended to suit your tastes and needs.
Industrial Style restaurant chair:
This industrial-style restaurant chair has an antique appearance but a contemporary feel. This chair has a metal and wood material in a two-tone finish. Distressed wood, accented with a black/gray metallic high warm finish, creates a practical touch and adds a casual warehouse charm.
Ultra-modern restaurant chair: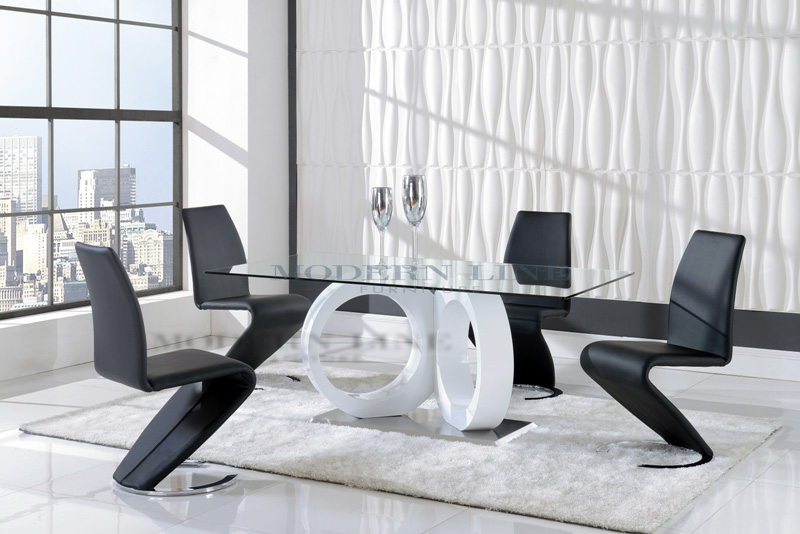 source: pinterest.com
Ultra-modern restaurant chairs are frequently made of metal, molded plastic, or bentwood to provide an organized appearance. It suits both traditional and modern decoration styles. Its various back designs match any background and bring a new atmosphere.
Chiavari restaurant chairs are stackable, lightweight chairs suitable for dining originated from the Renaissance period in Italy. They are simple with straight backs that are designed for mass production. In addition, most of the Chiavari chairs offer cushioned seats.
Conventional restaurant chairs: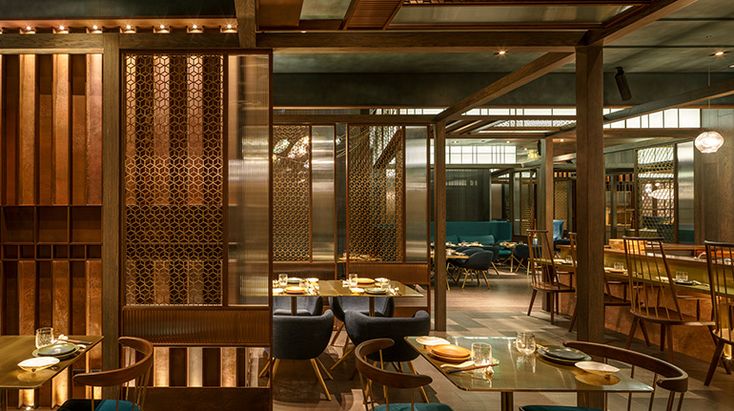 source: pinterest.com
If you need restaurant chairs with high-quality artistry, elegant detailing, and visual attraction, then you can choose these decorative chairs. These chairs are made of dark wood, metal frames and vinyl upholstered seating, armrests to give a formal look specifically for fine dining.
Cross resin outdoor Restaurant chairs:
X-back chairs or cross-back chairs provide maximum comfort, durability, and esthetic design. These chairs are made of metal or wood and are suitable for places that need an elevation of decoration. Also, it adds a more stylish and contemporary look to your venue.
The school like restaurant chairs: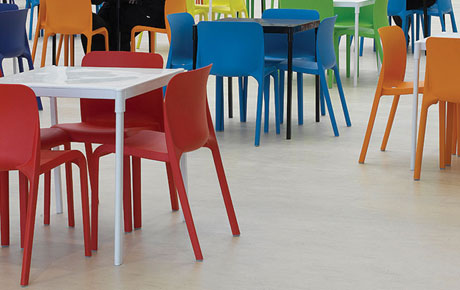 source: metropluslifestyle.com
If you need to create a casual dining experience and old-school seating option, you can select these chairs made of wood or metal. It has a beautiful design with a curve elongation to acclaim various decor themes of both traditional and contemporary restaurants.
Ladderback restaurant chairs:
These chairs are suitable for all restaurants such as fast food, luxurious and casual restaurants. They are made of metal, wood and provide durable performance.
Facts to consider while buying restaurant chairs:
There are many varieties of chairs with us. You have to consider the following facts and choose the style and material of your chair:
Whether the chairs are required outdoors or indoors?
Which type will coincide with the present decoration of your venue?
Whether your restaurant is casual or luxurious?
What is your storage and dining area's, number of chairs you require?
Whether your clients include children?
What is your financial status?
What is your maintenance duration?
How often do you like to change the appearance of your restaurant?
Prioritize your furnishing requirements and make the best decision for boosting your business.