Hardwood floorings are quite popular in modern households, and the reasons behind this liking are surplus. These types of woods are highly attractive and give a timeless appearance. They can be refinished, which is often not possible in several other types of flooring. Such floorings if handled properly, can last for a lifetime. Here are some of the different types of hardwood floors that you can choose for your home:
BAMBOO
source: home-designing.com
Bamboo is available in a wide variety of colours and is a type of grass which is somewhat durable and has immense strength. It can be refinished and sanded easily, but one thing that you need to keep in mind while handling it is to avoid using it in humid and damp areas. You can also check out to know more about the hardwood boards.
MAPLE
Maple happens to be a popular hardwood choice and has grain patterns which work well both in small and large spaces. This particular wood is extremely durable and is perfect for workspaces, where you see a lot of foot traffic on the floor. It is much more porous than other types of wood. 
ROSEWOOD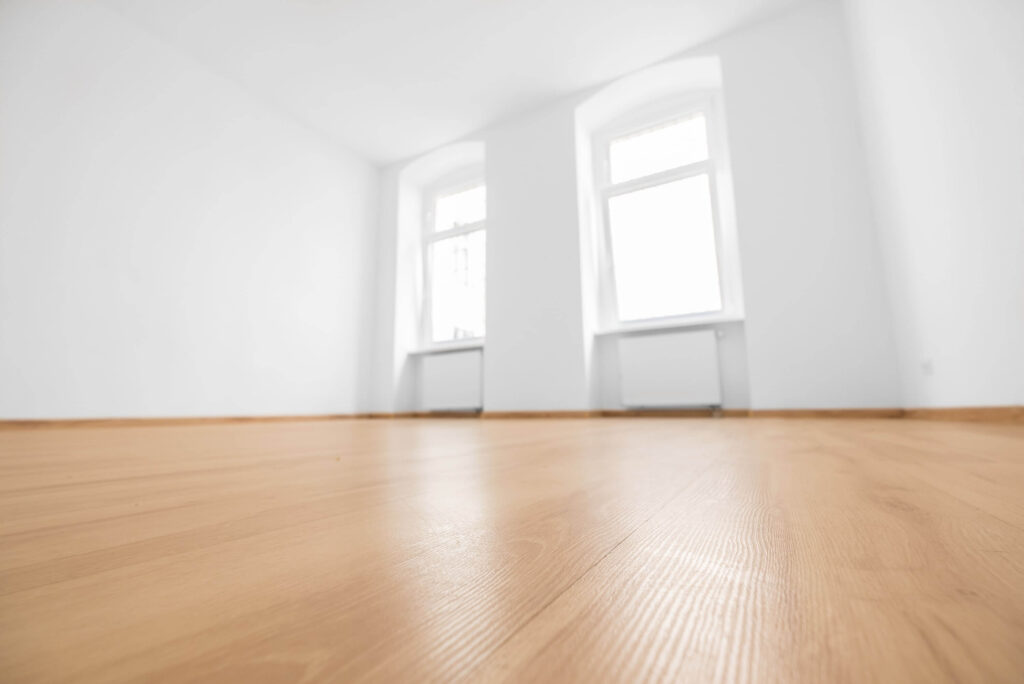 source: moneycrashers.com
This particular hardwood is well known for the grain patterns and comes in a wide range of colours ranging from purple to yellow. It is quite new in the market and has been used for furniture making since quite some long time.
WALNUT
The walnut hardwood floors are quite dark and give an astonishing appeal to the homes. These are often hard and strong when compared to other types of wood. Moreover, they are excellent places that have high foot traffic.
CHERRY
Cherry hardwood adds to the elegance of your home and is harder than its counter Brazilian cherry. It offers a pink hue which deepens with time. However, they easily get scratches but can be refinished if required. 
BRAZILIAN CHERRY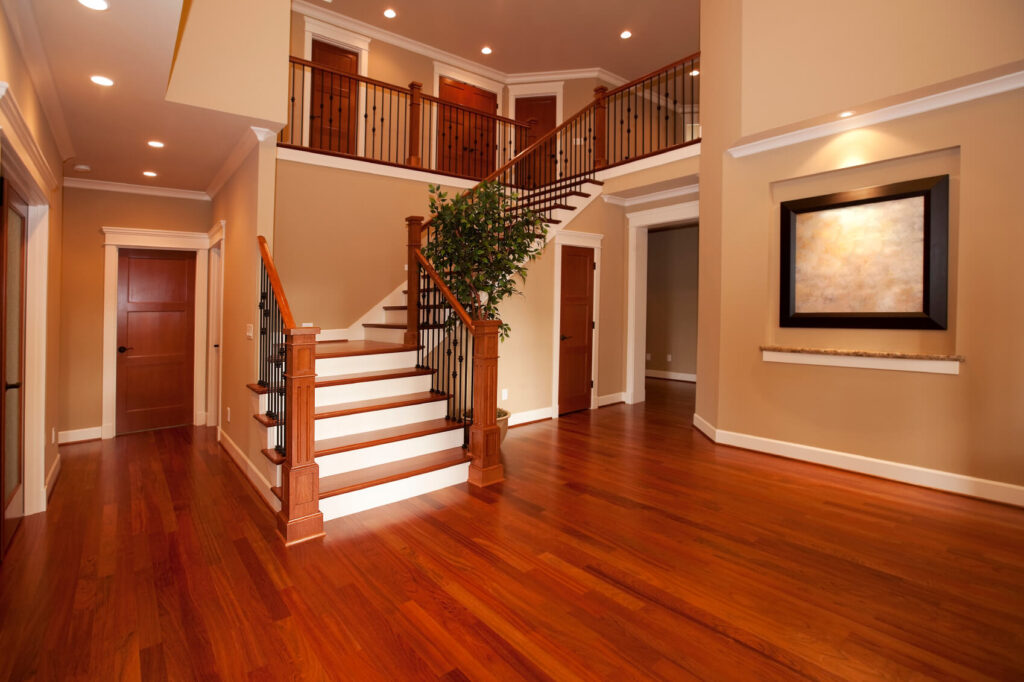 source: ghar360.com
This is reddish-brown in colour and offers a distinct look altogether. It adds to the richness of the décor and is highly durable and suitable for areas that receive high foot traffic.
HICKORY
Hickory is known for its durability and rustic quality. And if you are looking for something that offers a distressed look, then you this is certainly a perfect choice as it can withstand the foot traffic. It also goes well with almost every type of décor.
ASH
Ash is a suitable option if you are looking for something that is inexpensive. You can find at least 45-65 varieties of ash trees which provide hardwood that is suitable for installing in your home.
LYPTUS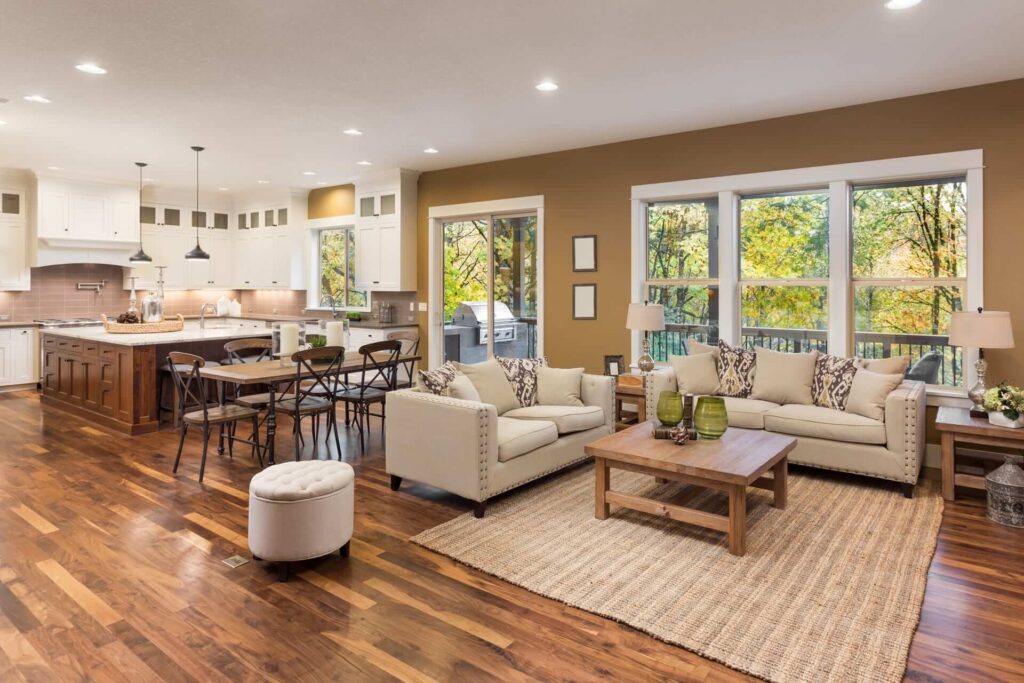 source: cosmicjs.com
Although not widely used, Lyptus tends to warm up the rooms and is perfect for small as well as large spaces. As lyptus offers an exotic look, it is ideal for enhancing the beauty of the homes. It is durable and offers great value.
MAHOGANY
Mahogany has a classic appeal to it and has the tendency to improve with age. It might be quite expensive, but it is worth using in the homes.
OAK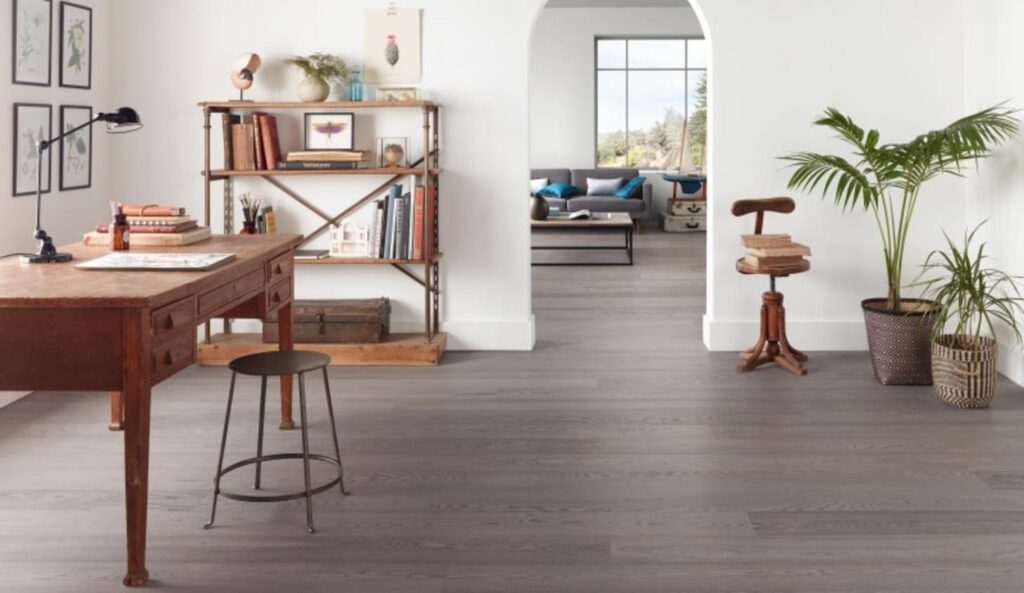 source: tarkett-image.com
Last but not least, Oak happens to be the most popular of the hardwood floors. It is highly resistant to wear and tear and appears to be timeless. You can find them in a variety of colours which can be used according to your home décor. Also, it is durable and is perfect for someone who is not willing to use rugs in their homes.
With so many options available, you are bound to get spoiled for choice. Remember to choose a board that goes well with your house location and decor.