Interior design can be considered as one of the foundations of any house furniture and its arrangement. This element is essential and must be taken into account when planning how the house would look on the inside. This is responsible for providing your house's atmosphere or feels so that the house isn't totally plain and dull. 
This is the reason why most homeowners tend to spend a lot on their house's design, both inside and outside. They make sure the style, design, and ornaments placed to adorn the space complement each other. There are also some who add a personal touch in decorating the home to display a reflection of their personalities and values as a family. These may be in the form of paintings, pictures, or personalized signs.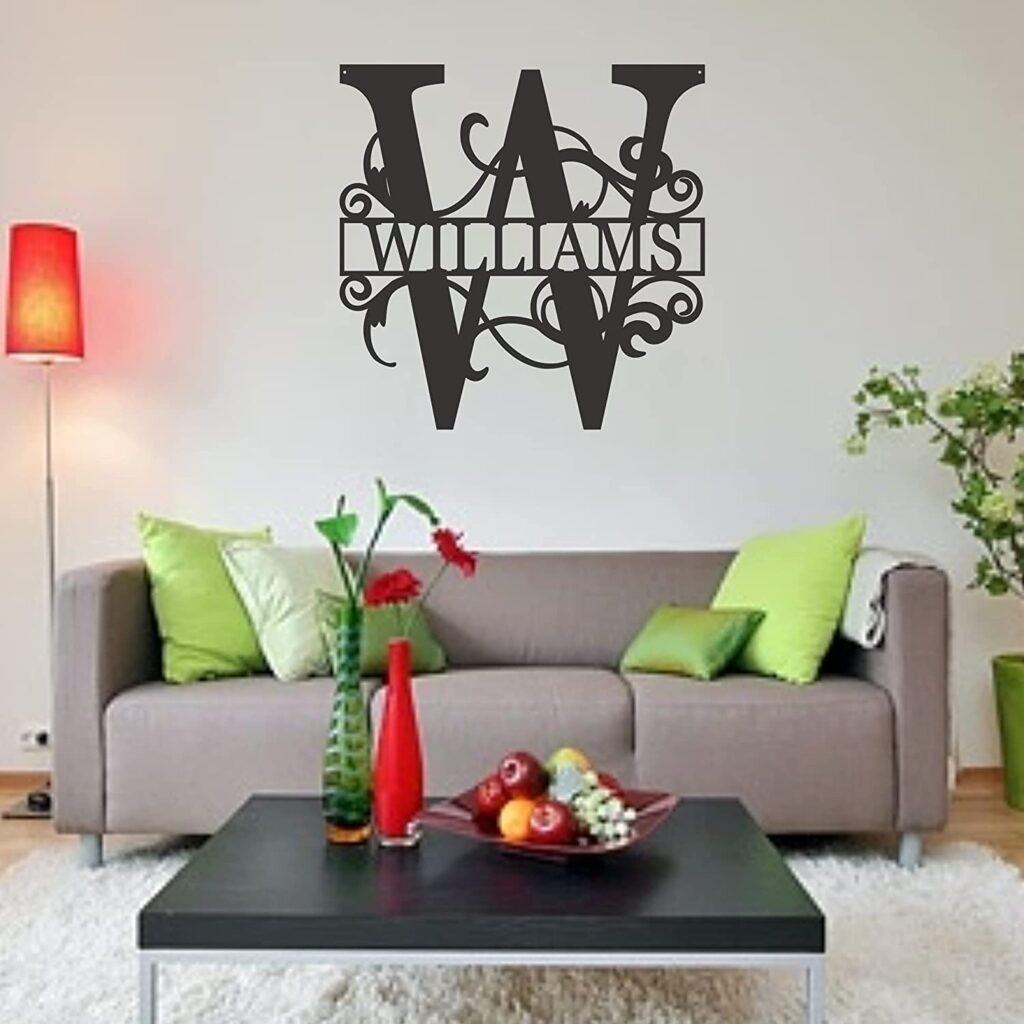 source: amazon.com
Even today, establishments have custom-made various types of decorations and ornaments to improve the aesthetic of the entire space. There are a lot of different styles available that can be incorporated in decorative pieces such as metal wall signs and can be made to complement, both indoor and outdoor. But, take note that decorating your indoor space is not only about which furniture should look good. That is important, however, there are also other factors to consider like choosing the right background and placement of items.
Including metal wall signs in your home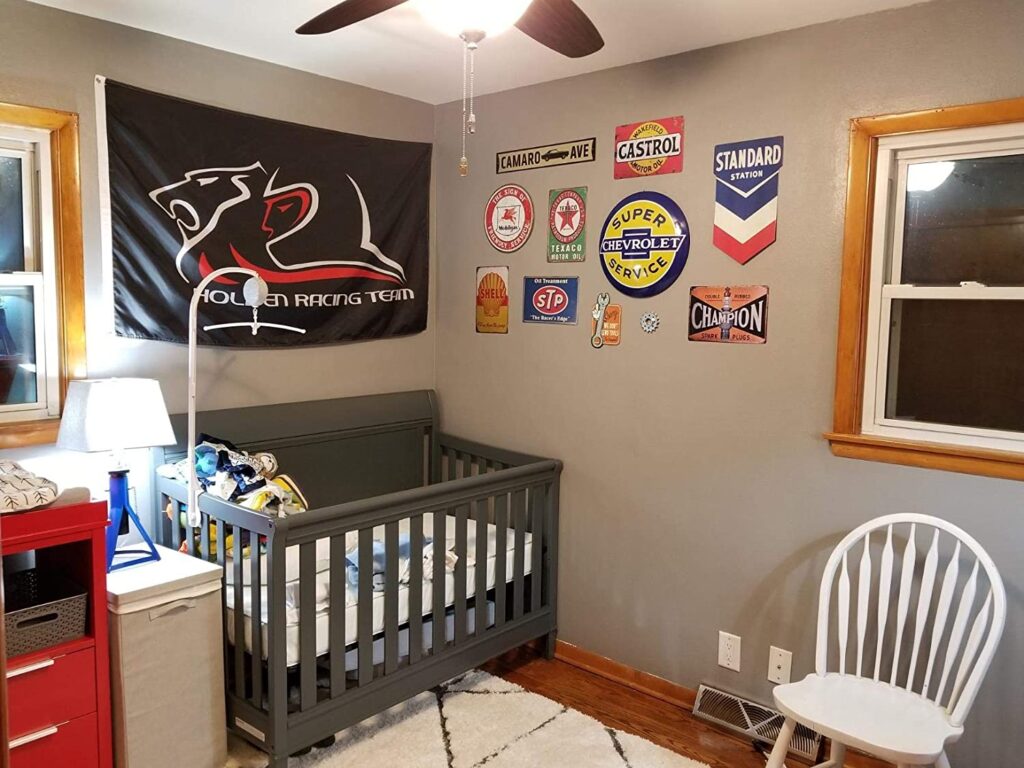 source: amazon.com
It is given that upon the start of house decoration, you'll be searching for the best color scheme, type of furniture, overall style of the house among other things that will fit your taste as the one living inside it. When all is done but you still have a wall space that needs to be spruced up, getting wall art like metal signs can be one of the things that will come to your mind. Choosing one will require you to let your creative juices out.
To find the most suitable one, experiment with various color combinations or try adding unique patterns to put some leverage on the designs. To better display the variations in the personalities of each family member, you may incorporate their favorite colors into their respective spaces. However, if you do not have the time to come up with a design yourself, you can also check ShieldCo rusted designs for inspiration.
Another feature to consider is your background color when selecting a metal sign. You have to avoid contrasting colors and make sure that the design elements are visible. The next thing to consider is the area to note is the place where the signage will be attached. This is important because it will greatly determine the details of your metal sign. Will it be large enough to cover most of the space or just small enough to serve as an ornament? Remember to ask your family members about their thoughts too. Let them have a say on how they want the sign to appear. Doing so can make you remember some elements that you may have missed.
The reason behind metal signs being the most preferred decor to emphasize a section in your house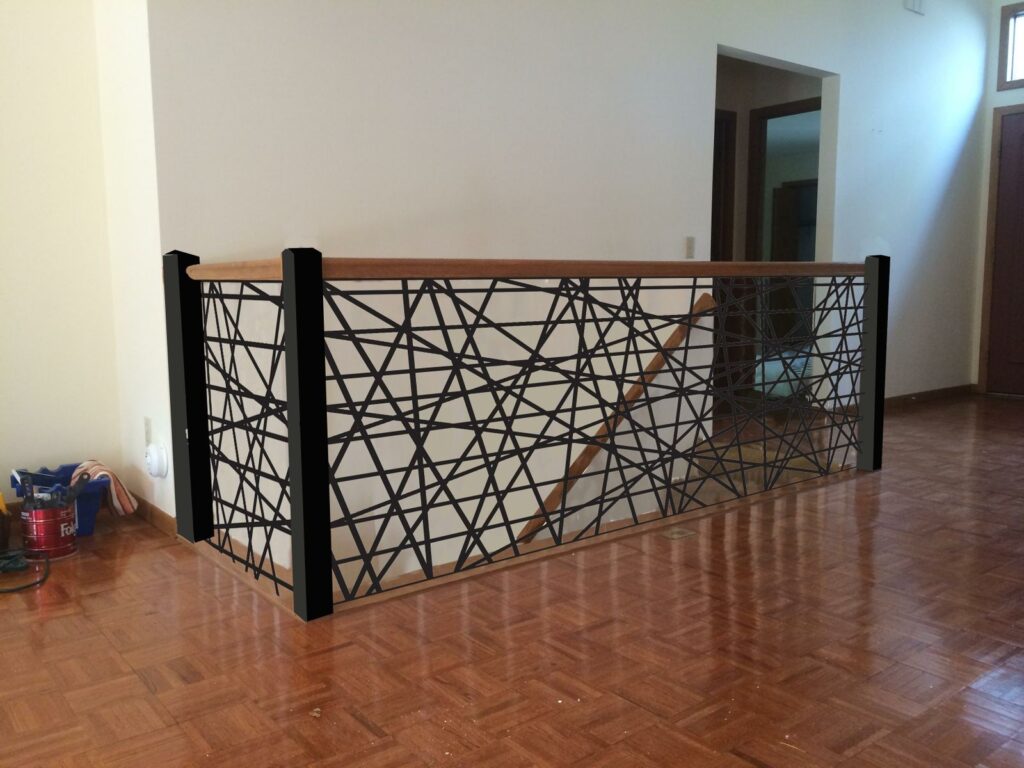 source: custommade.com
Due to the sturdiness and versatility of metal signs, their quality never deteriorates which places them at a greater advantage compared to materials like wood or glass. The characteristics present in metals are guaranteed to be of high quality and would last longer than other materials as well.
Another prominent feature of metals is their malleable properties, which allow fabricators to bend, deform and slice through the material to form sculptures and other artistic outputs without any visible evidence of damage made on the surface.
Did you know those are not the only benefits you can gain from metal signs? There are more as listed below:
Gives out the sophisticated or luxurious vibe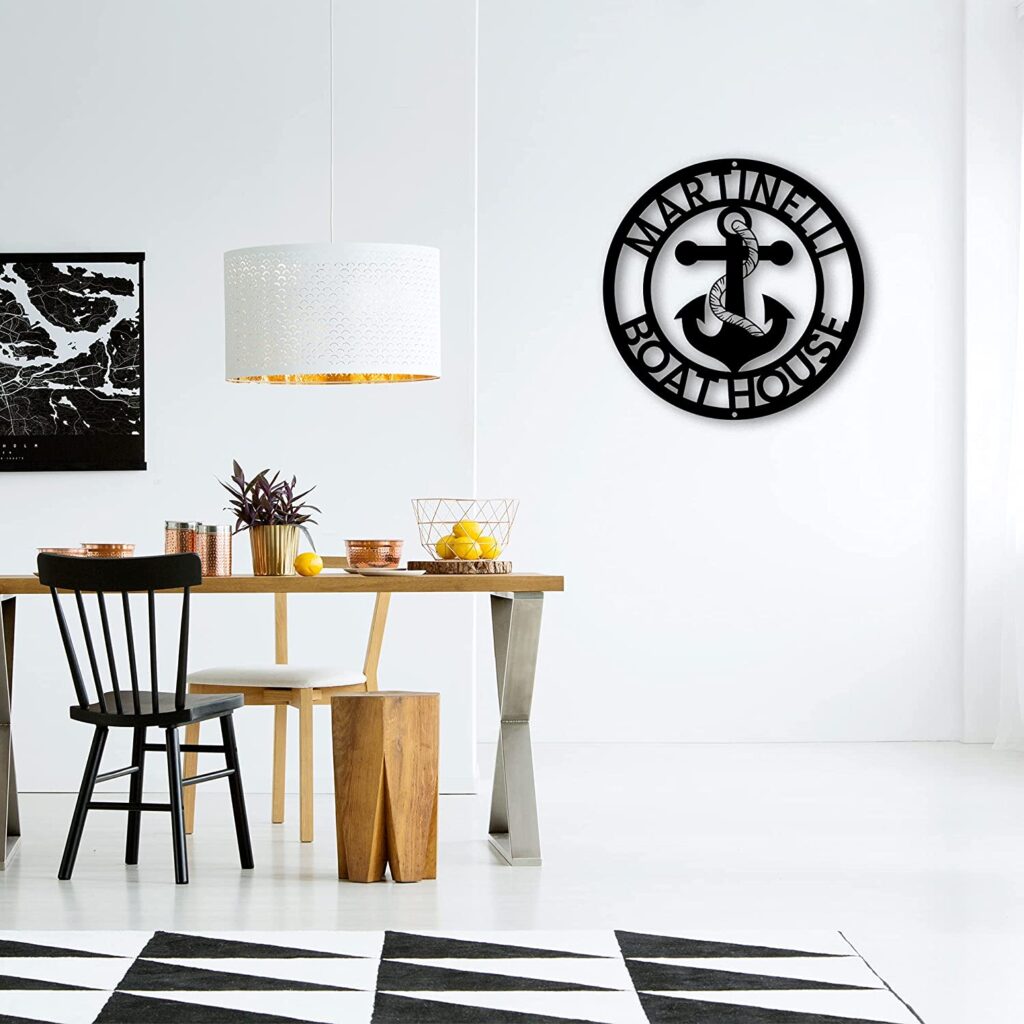 source: amazon.com
Metal as a material is already elegant enough and could be upgraded by applying different kinds of polishes on the surfaces. Your home will transform into one with style and grandeur when you choose shiny or polished metals. It will guarantee that your visitors will be amazed by your interiors since you have picked the best designs that will surely catch their attention. 
The designs for your metal wall art is all up to you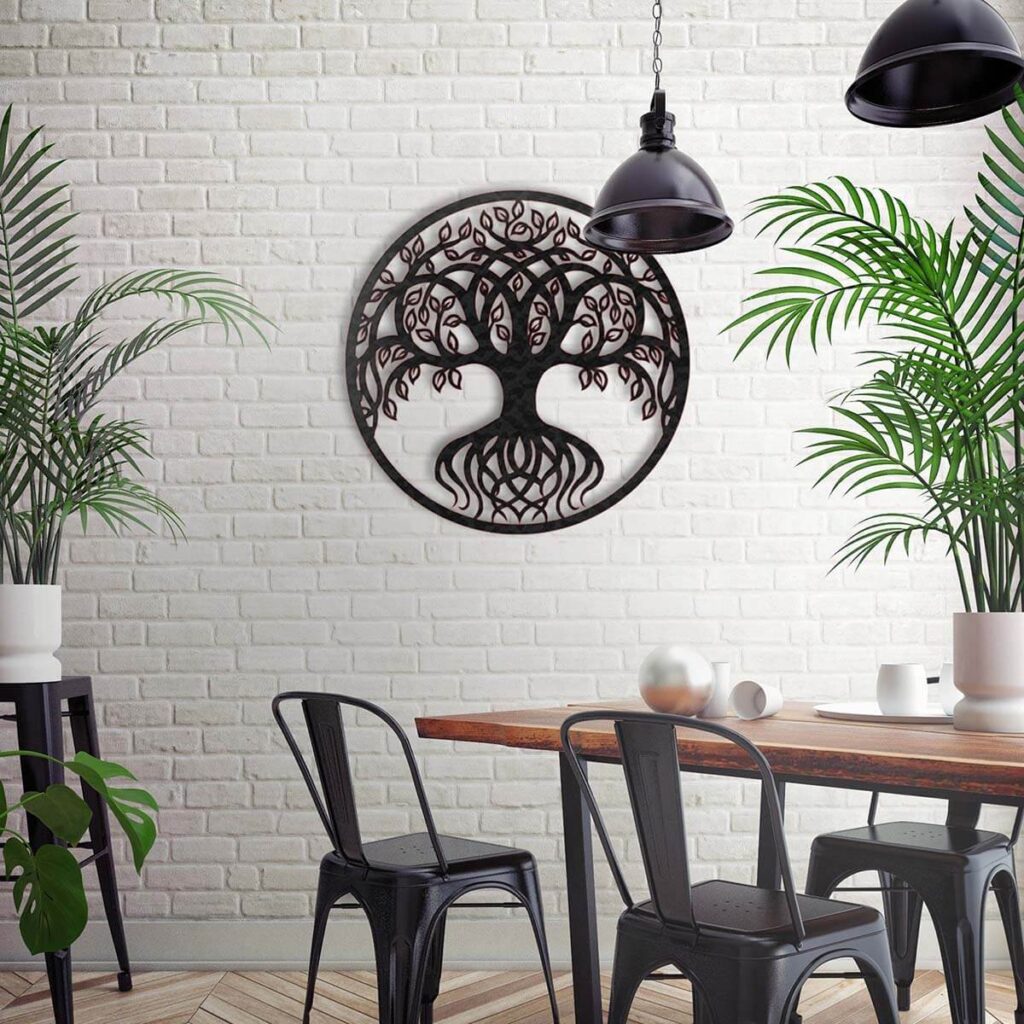 source: homebnc.com
You have the liberty to choose your own style to integrate into your metal wall art and those you hired to produce the sign must acknowledge that. They may give out their opinions while making sure that it deems fitting to your preferences. Furthermore, they have to ensure that you have a say in how the design should look since you are investing to avail of their services and they are expected to produce the best outputs with their skills in metal fabrication.
Remember, that you know your house better than them so it is much better to work with fabrication companies who are willing to listen and provide details while catering to your inquiries about the whole fabrication process.