This may come off surprising but choosing metal as a material for your stairs can actually offer a bunch of benefits to the overall look of your home – from providing a passageway directing to another part of the house to adding depth to the interiors, it is undeniable that it is one that elevates the appearance of the home. Metal types of stairs are stylish with a modern touch which makes the said house part versatile. They can complement any interior design concept, whether it's a classic, industrial,  or modern motif.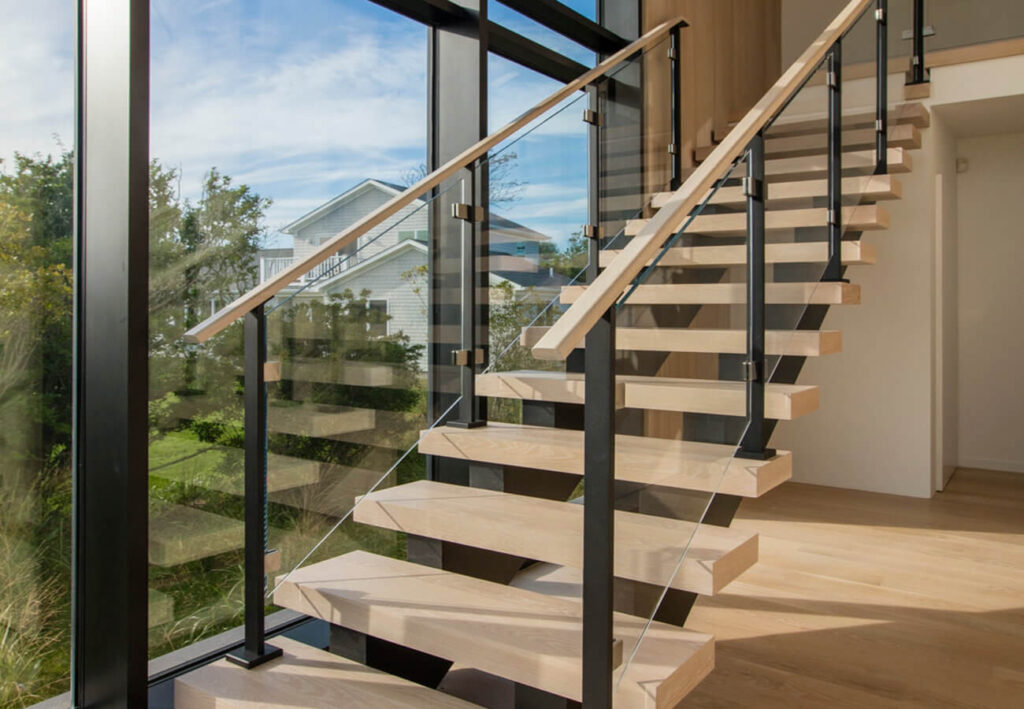 source: keuka-studios.com
Today, collaborations between designers, architects, engineers, organizers, and house owners are common in coming up with the best house designs every year. These people make sure that the house they are remodeling or building is adorned with the most beautiful style and decorations, both interior and exterior.
For those who want a house with multiple levels, the staircase is one of the most important pieces to decorate. Aside from its usual purpose that takes people to the second or third level of the house, a lot of homeowners also use the space below the stairs as storage for infrequently used items. Emerging newer designs offer unique and innovative stair designs. In fact, a newer take on bespoke staircases nowadays is portable staircases that can be detached to give way to other storage rooms or equipment like closets or ladders.
Metal Stair Types: Material and Look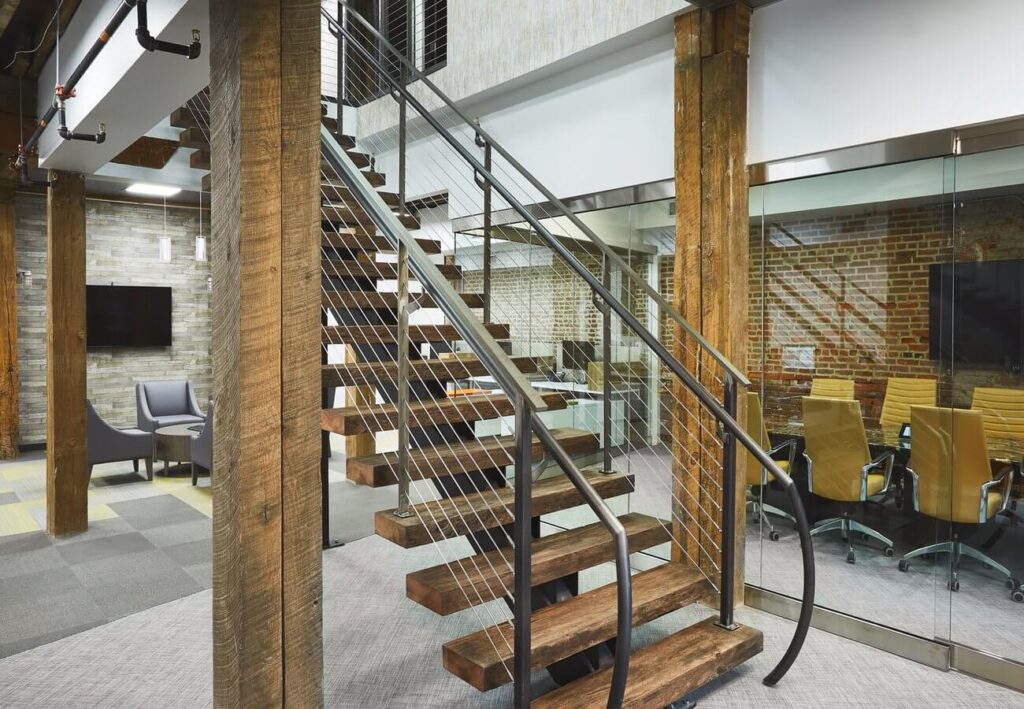 source: keuka-studios.com
Metal stairs offer a wide range of styles that enables homeowners to create their own exterior and interior designs according to their own preferences. Metal stairs are found almost in every public or private establishment and also vary in their form. People prefer having the traditional straight or the circular styles for their homes and establishments usually opt for the flared, floating, and landing mid-stair.
Moving to the materials, there are several variations there is to metal like raw steel, aluminum, stainless steel, bronze, brass, and wrought iron. For a better look, these metal pieces are painted or coated with protective layers for preservation and color. 
Since staircases are in-demand house parts, most fabrication shops create prefabricated stairs that can be installed by the homeowners themselves. It includes a manual with instructions directing how to put them piece by piece together in order to successfully build the stairs and install them in the area where they prefer them to be used.
These are the best choices to make when you want an affordable option and you are in immediate need of a staircase in order to let you access areas that were inaccessible due to lack of passageway.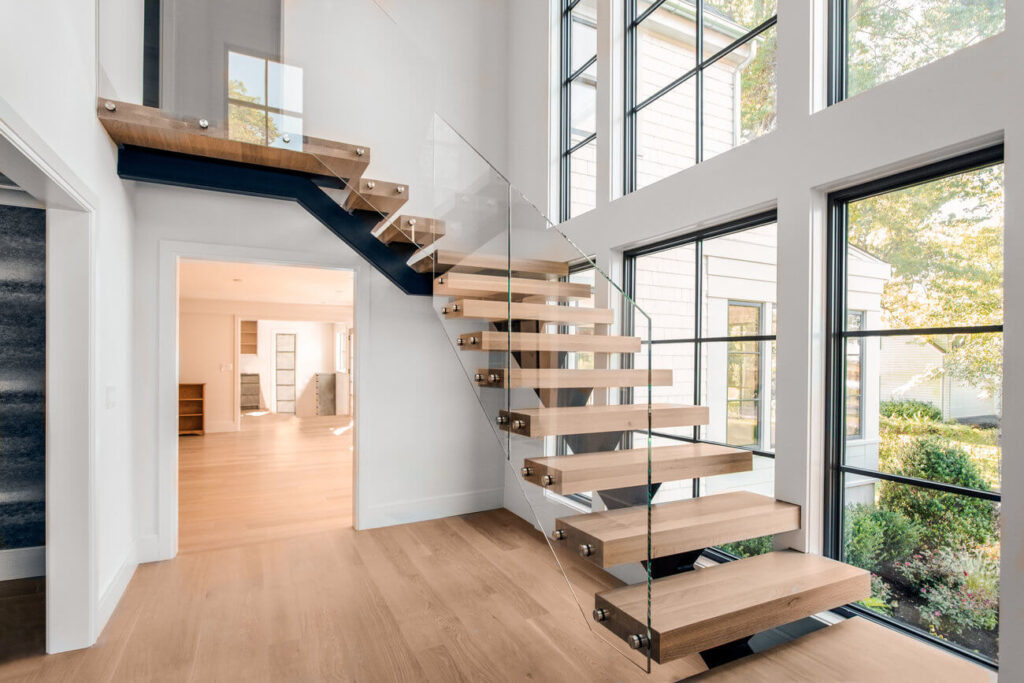 source: arch2o.com
On the other hand, personalized metal staircases are created according to the particular needs and requirements of the homeowners for several purposes like having to fit in a really narrow space or copy the old staircase design of a former house, or merely just to suit the interior design of the house. Unlike prefabricated stairs, having a custom-made staircase will entail a big sum of money because it requires more effort, especially in the planning portion of the entire fabrication process. This will cost more if you are to combine different materials or request additional protection for its surfaces.
Why metal staircases?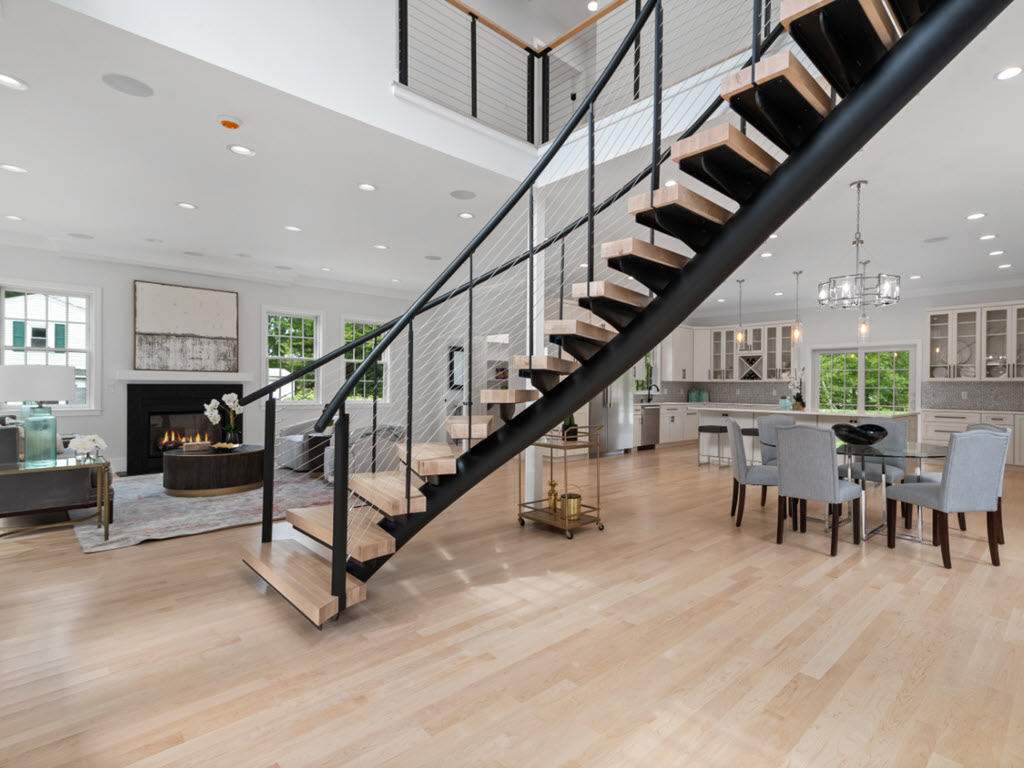 source: keuka-studios.com
Sturdiness – Metal has proven itself as a very durable material on the planet. It is not easy to cut, bend or form metals with special equipment although they are malleable. The metals commonly utilized in the fabrication industry include steel, aluminum, iron, brass, bronze, copper, alloy, and many more.
Each type has its variations in properties but agrees with the common properties of being durable, good heat conductors, and malleable. As observed, most of the things we have and use today are invented and produced thanks to the existence of metal and elements with metallic properties.
Flexibility – Metal stairs can be bent, curved, carved, and cut into different shapes and sizes which makes them relied on by every industry standing today. Almost every item we own contains metal in it and it doesn't concentrate only on the construction and infrastructure sectors since, in every aspect, metal will be involved.
What's even better is that metal can simply adjust its composition as well as its structure just to match its properties. Furthermore, it can withstand unexpected weather conditions and other external factors such as exposure to changing temperatures and is not easily scratched by other elements.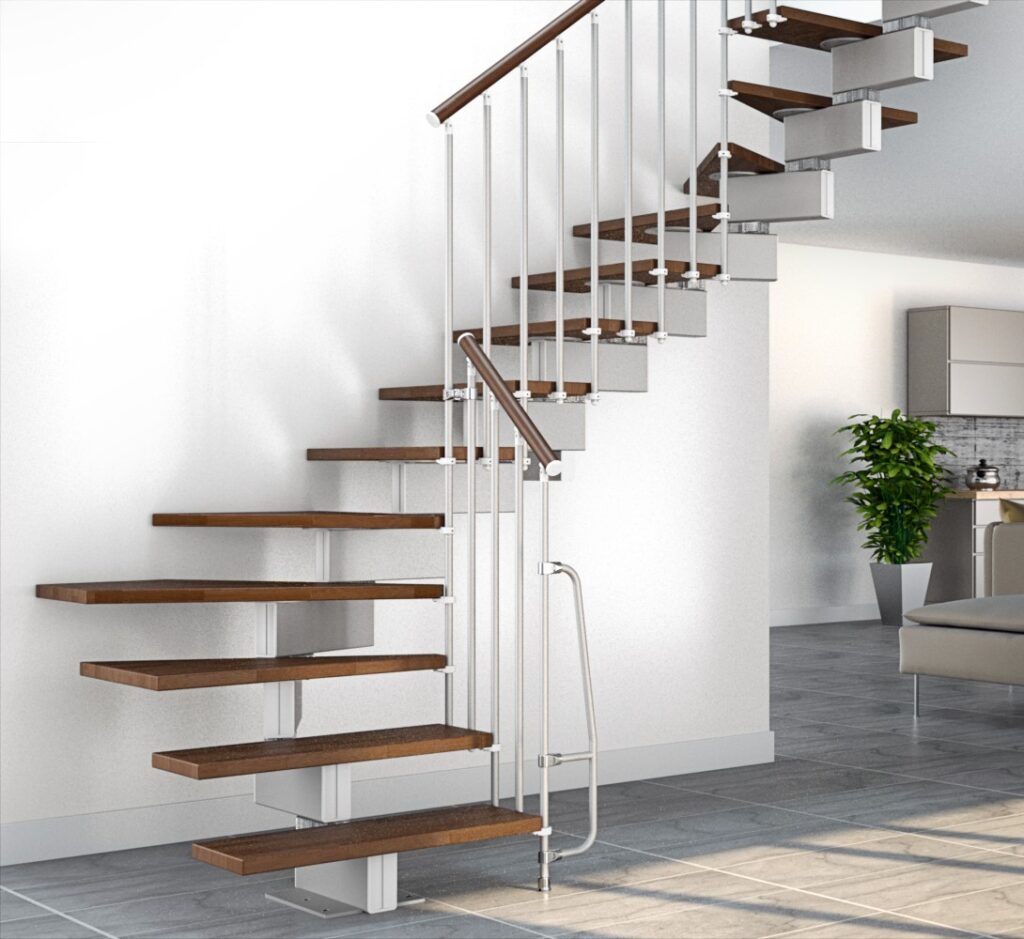 source: keuka-studios.com
Easy to install – Metal stairs are relatively easy to set up which makes them quite cheaper compared to other types of materials. Some of its counterparts still need to be processed in order to match the staircase needs. Guaranteed with high longevity, these staircases often last a lifetime and require less maintenance since it only requires cleaning once in a year. There's no immediate need to recoat the surface with protective liquids to make sure that the quality does not deteriorate. Additionally, it doesn't get ruined easily so going back and forth to the fabrication shop is not necessary since metal lasts for years and does not get worn out easily. 
Visit the website Creative Metal Design for more metal staircase ideas to take inspiration from for your home.