As they say, 'a home is where the heart is'. To keep your heart in the home, you need to make sure that you choose proper furniture and place them beautifully in your house. Designing the interior is a huge task but you do not always require a designer. You can do it on your own and you do not even need someone to instruct you. Just make sure you have a plan in your head and you execute that properly. While choosing the furniture for your house and your office, you need to think about a theme and have to pick those pieces of furniture with minute concentration and love.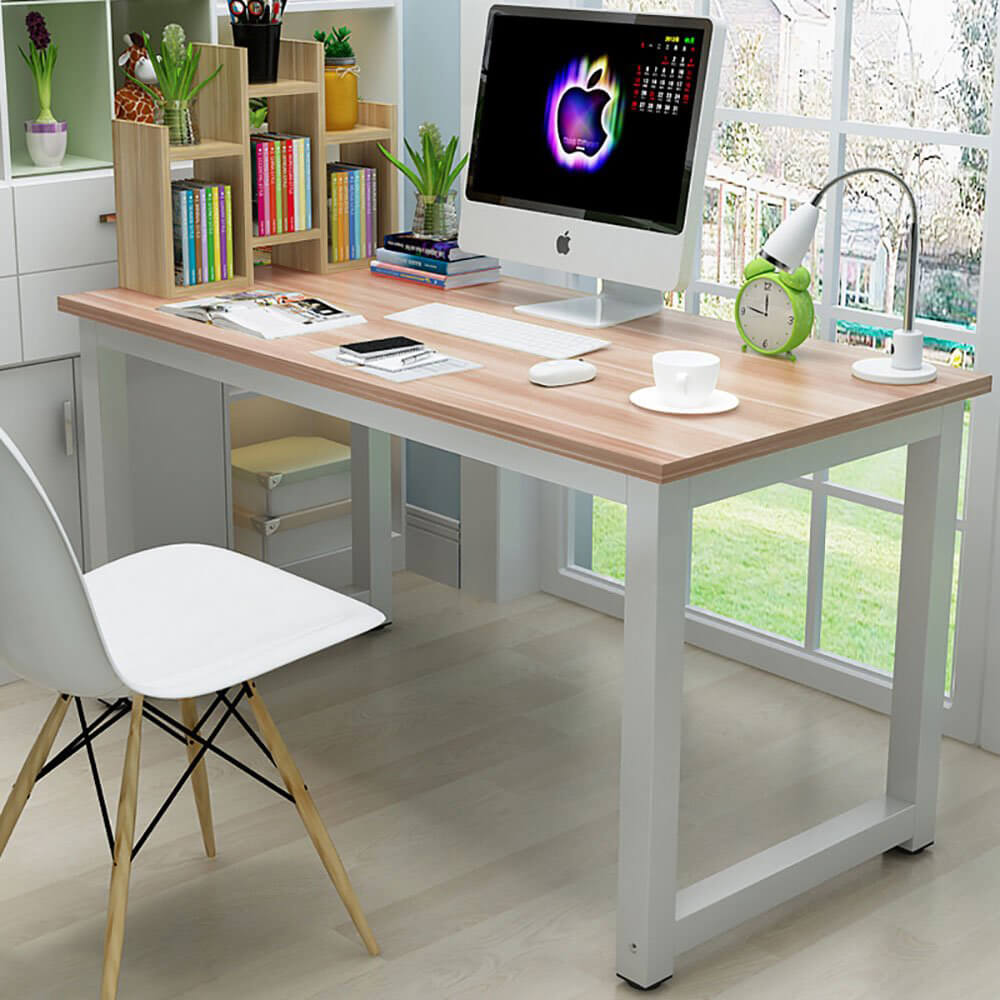 source: walmart.com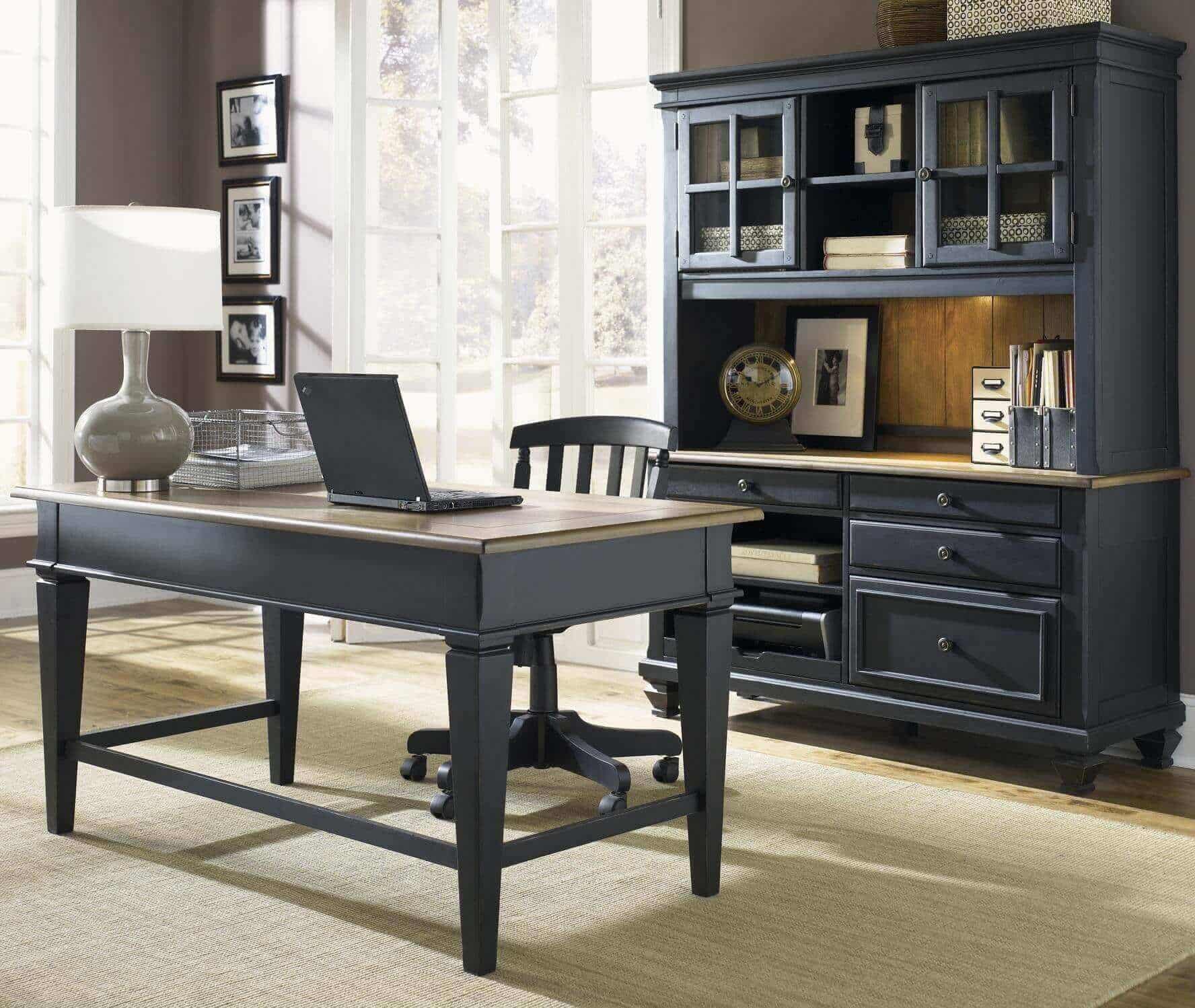 source: vanhillfurniture.com
White is very much into trends these days and to keep that thing in mind, the first work desk that we brought on this list is a white wooden desk with all the necessary working elements on it. The chair will be wooden yet comfortable. Legs of the chair will be very much comfortable and the seat is quite helpful for the working person.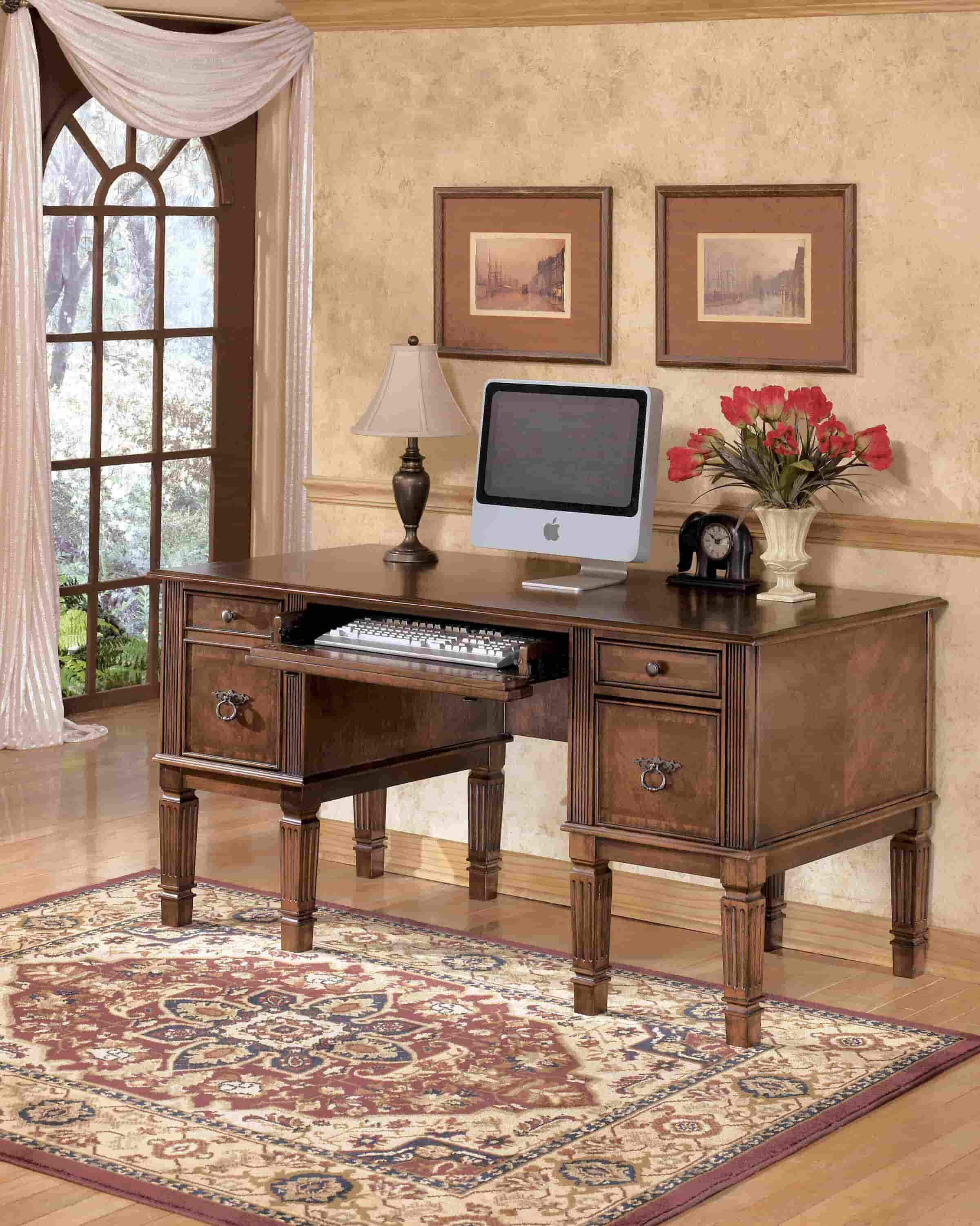 source: theclassyhome.com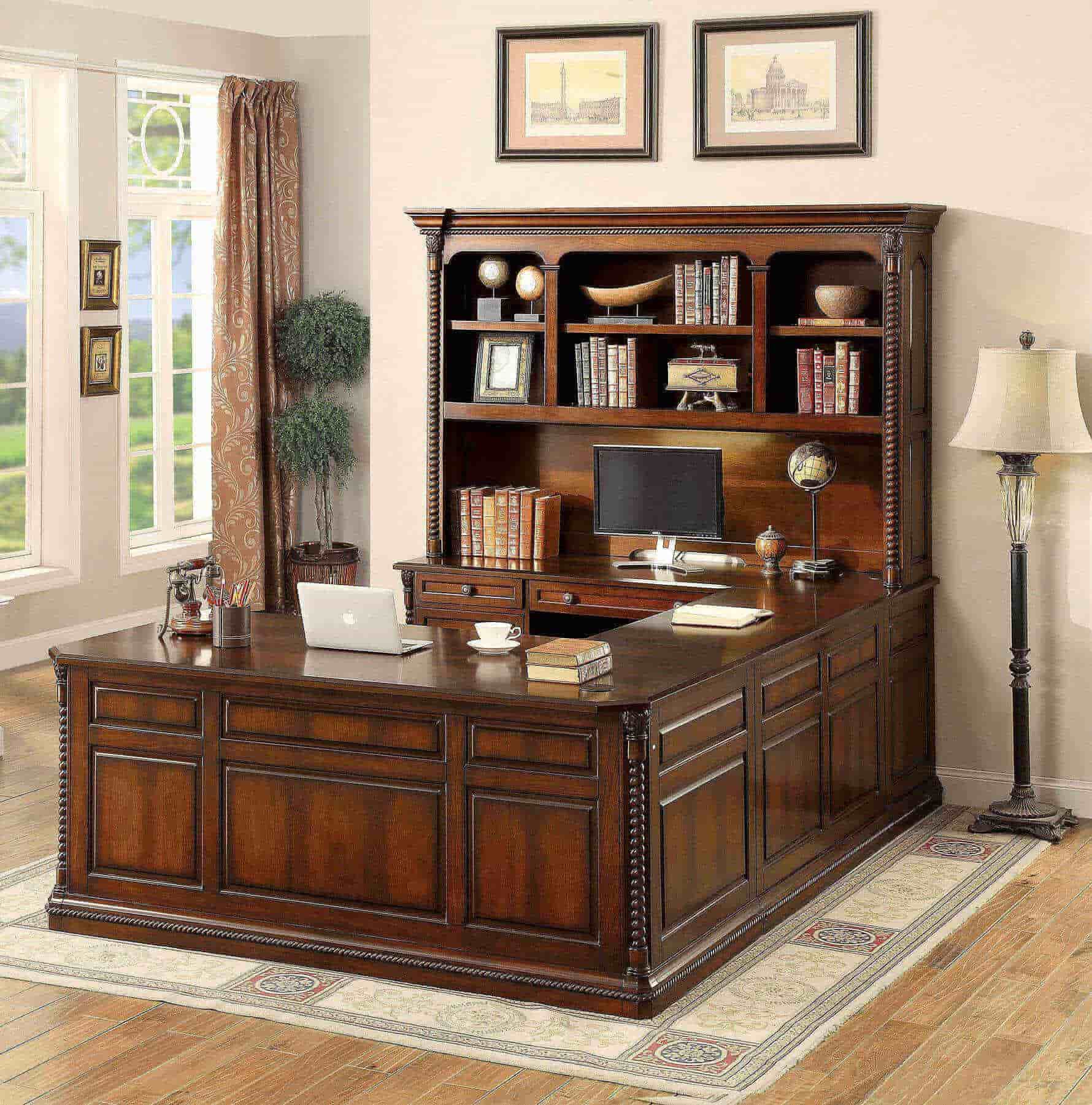 source: theclassyhome.com
A typical work desk is next on the list of home office accessories. When we give you a white one, we will definitely bring black wood furniture. Here is the black table, cupboard for you. The cupboard on the backside has almost every piece of an element that you might need in an office. The chair is quite comfortable with wheels and a wide backrest.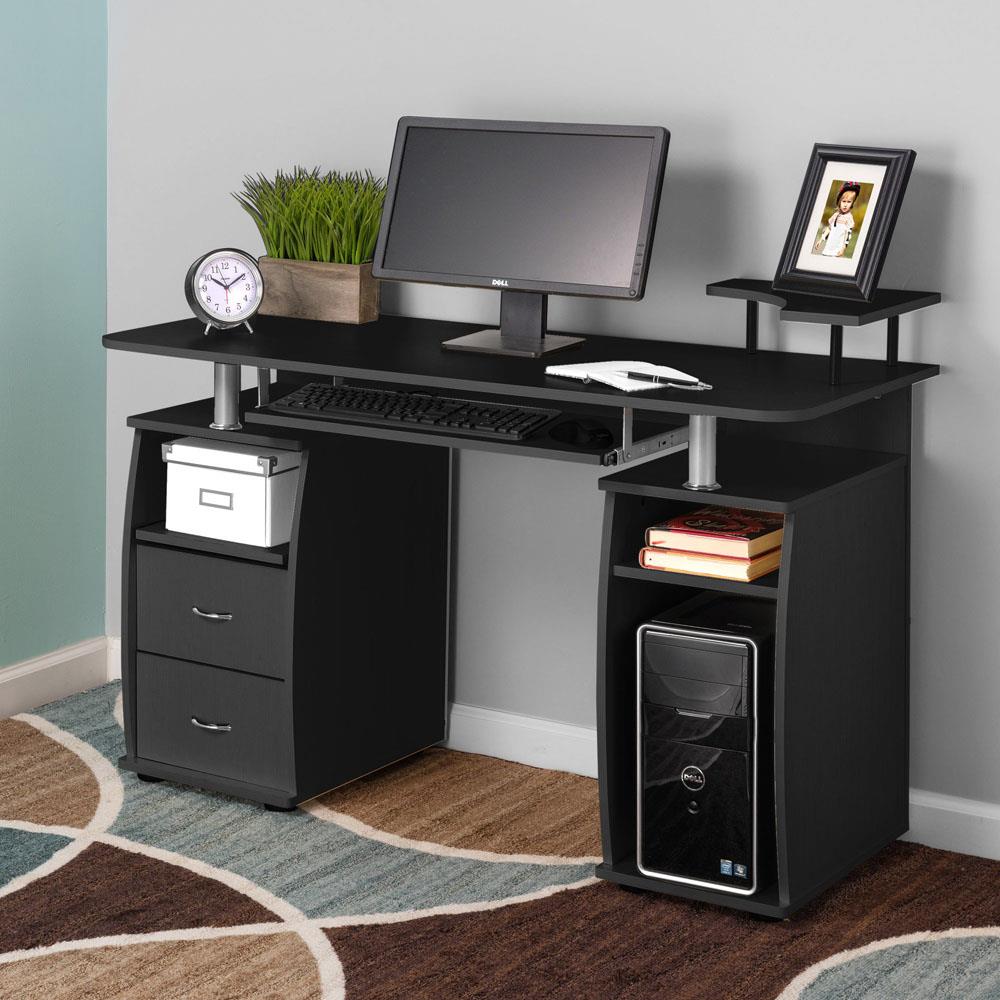 source: ebay.com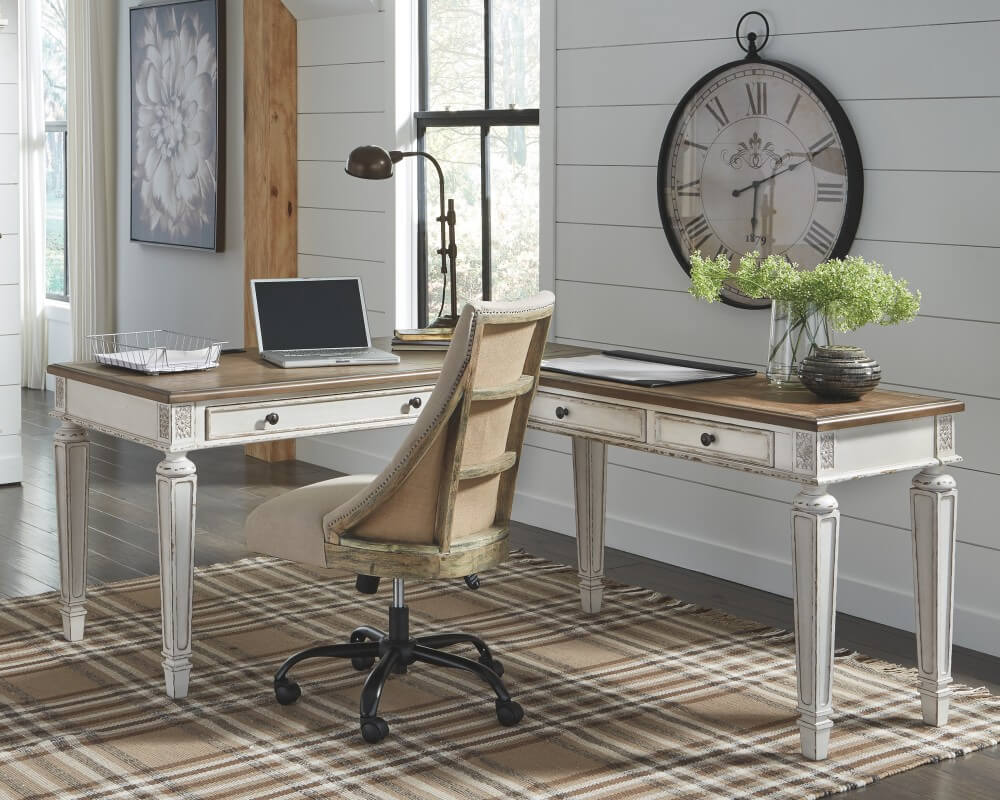 source: akinsfurniture.com
The next one on the list of furniture and accessories list is a kind of home furniture turned into a computer desk. So the age-old designer grandfather table with many drawers is converted into a classic work desk here. The keyboards will be hidden in one of the drawers and the whole piece would look very picturesque. This would be a perfect work table for a person who loves ethnicity in his home.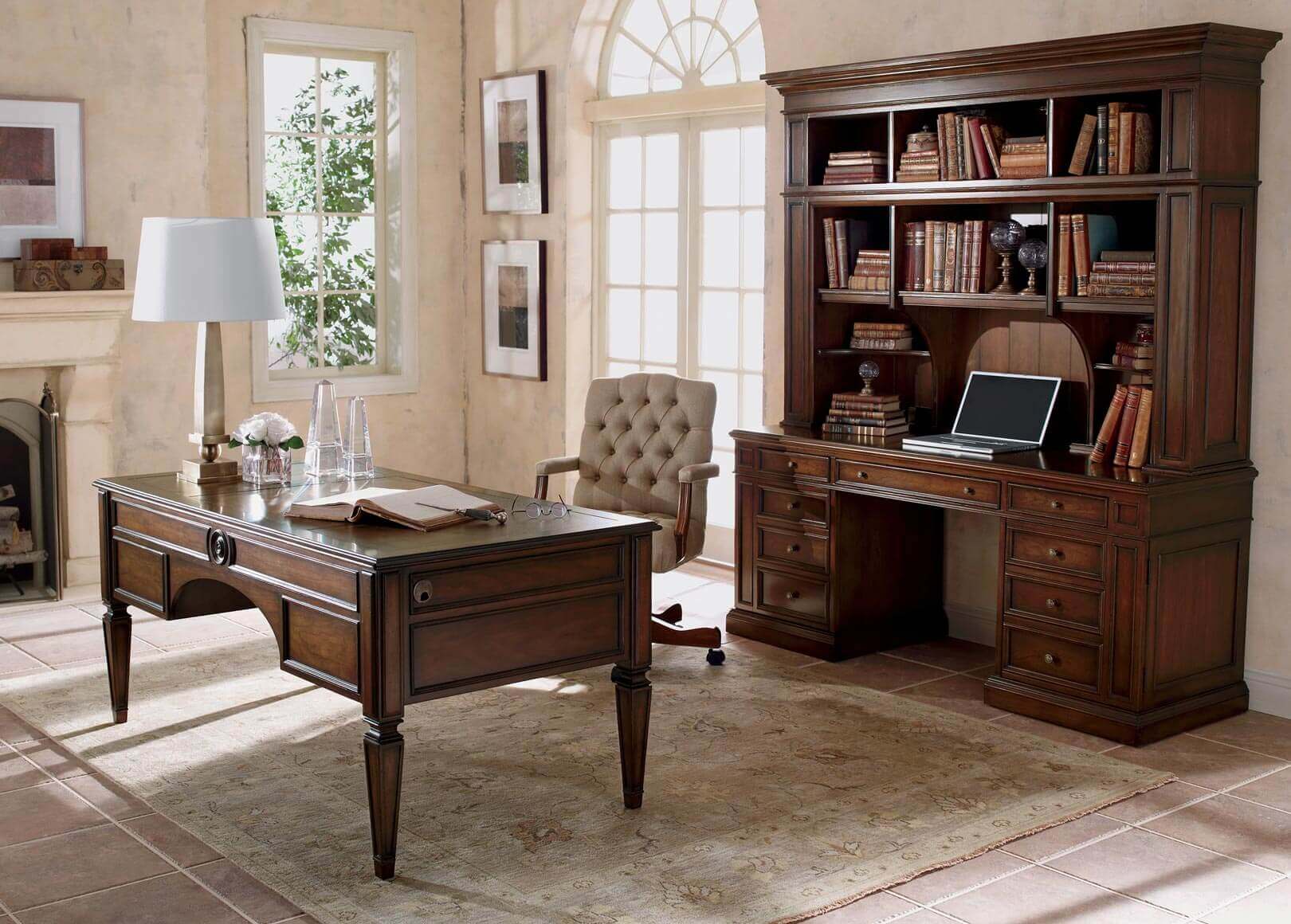 source: ethanallen.com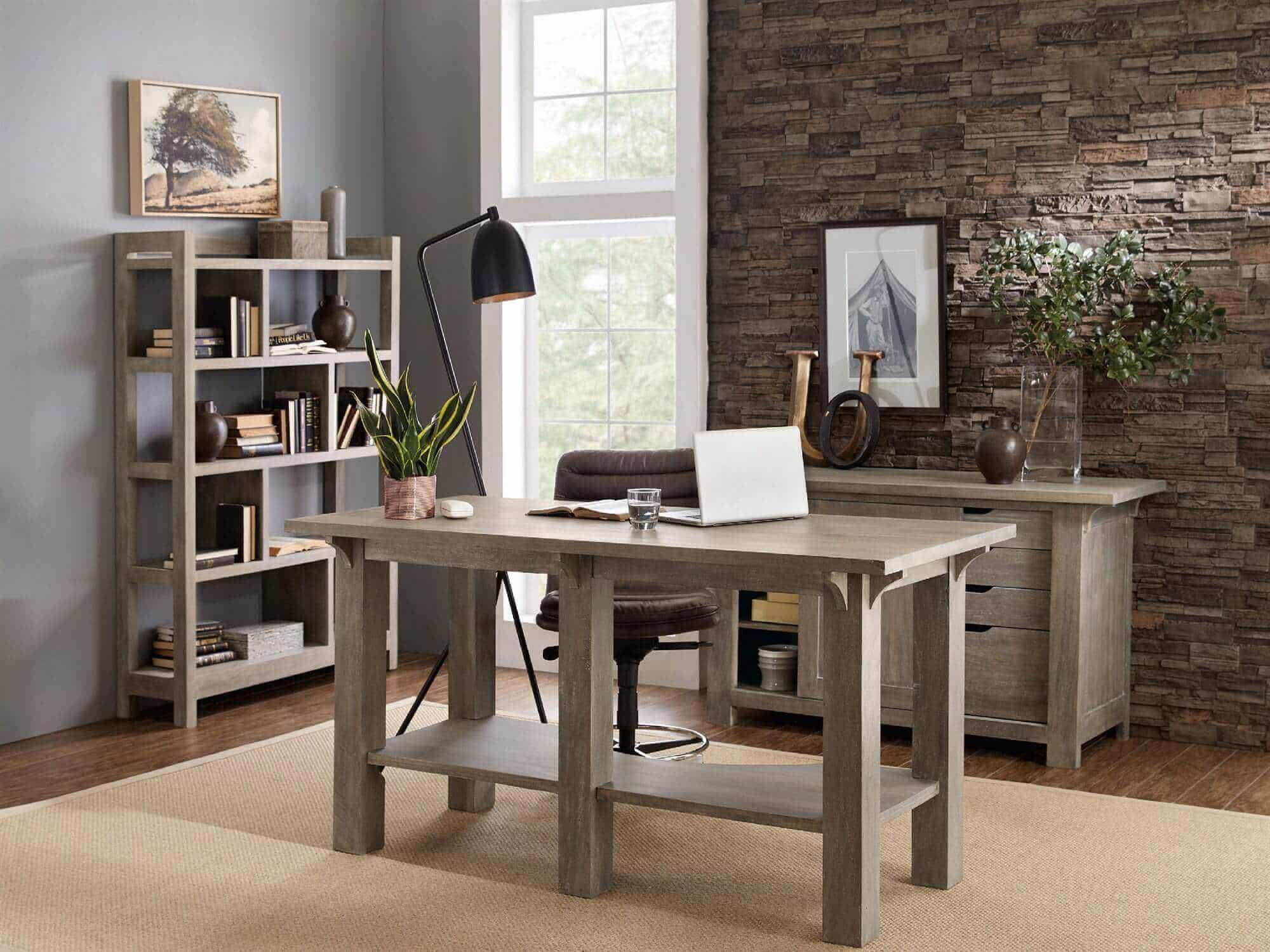 source: imgdataserver.com
A multiple work desk is next on the list of home office furniture. Here at least two people can sit and work simultaneously. The wooden set up has an 'L' shaped table that is fully connected with the cupboard in the background. This is more like the reception of a hotel. Two separate places are available to computers. This can be a smaller version of a typical office with fewer employees.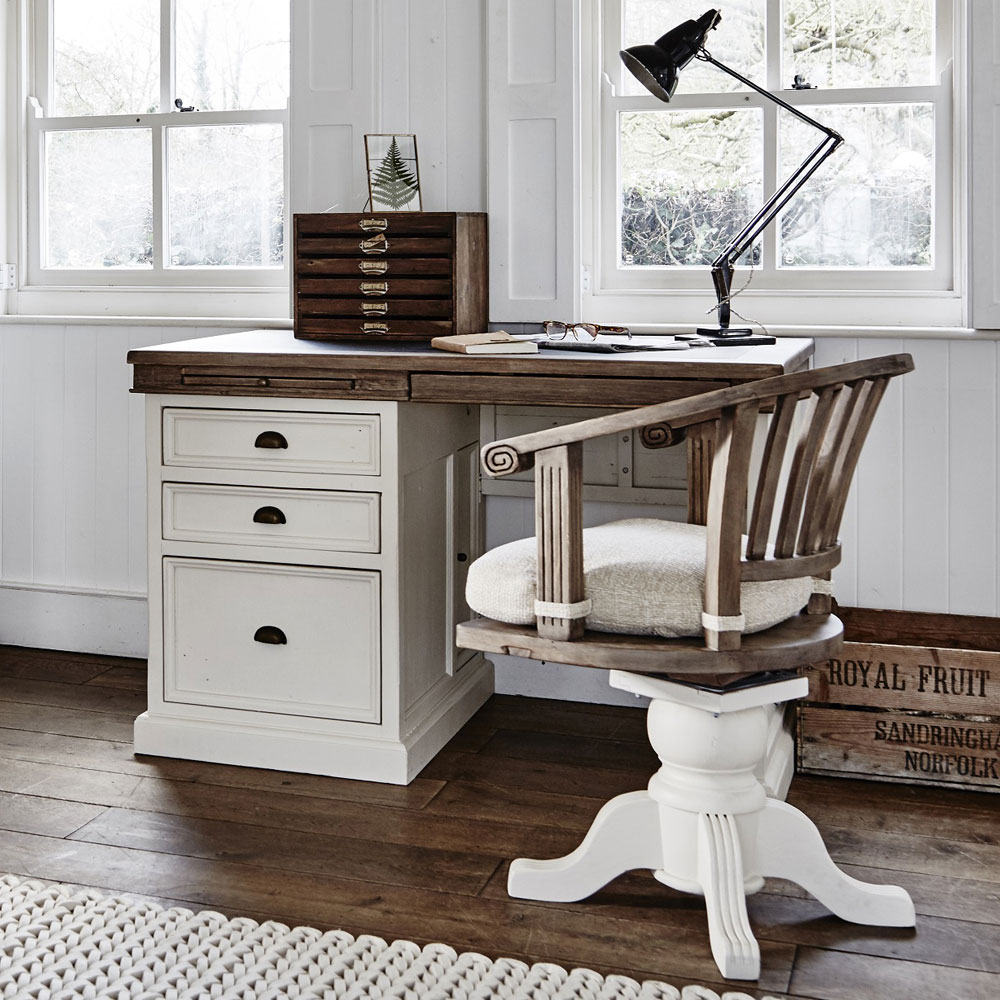 source: barkerandstonehouse.co.uk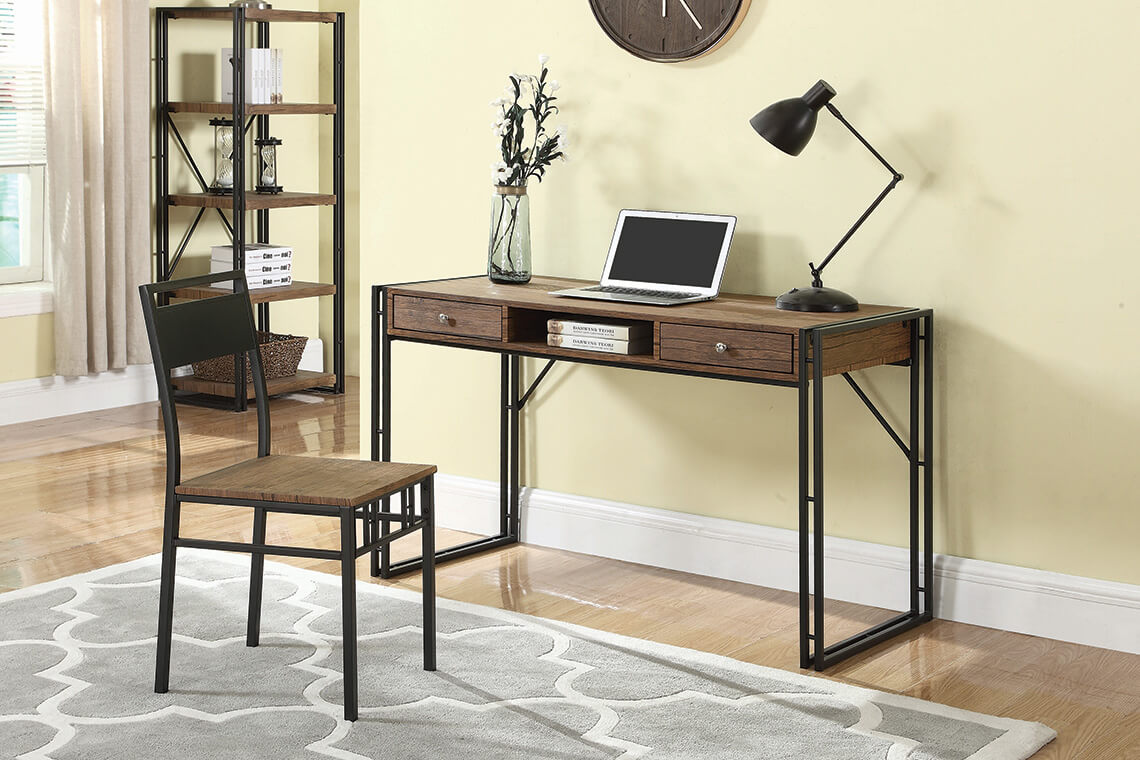 source: coasterfurniture.com
A classic computer table with several drawers is next on the list. These days most people are working as freelancers. They have virtual offices with so many employees. So they require an office set up in their house that can fit one person perfectly. So here's what we are bringing for them. A comfy work desk where they can spend most of their time without going to conventional offices.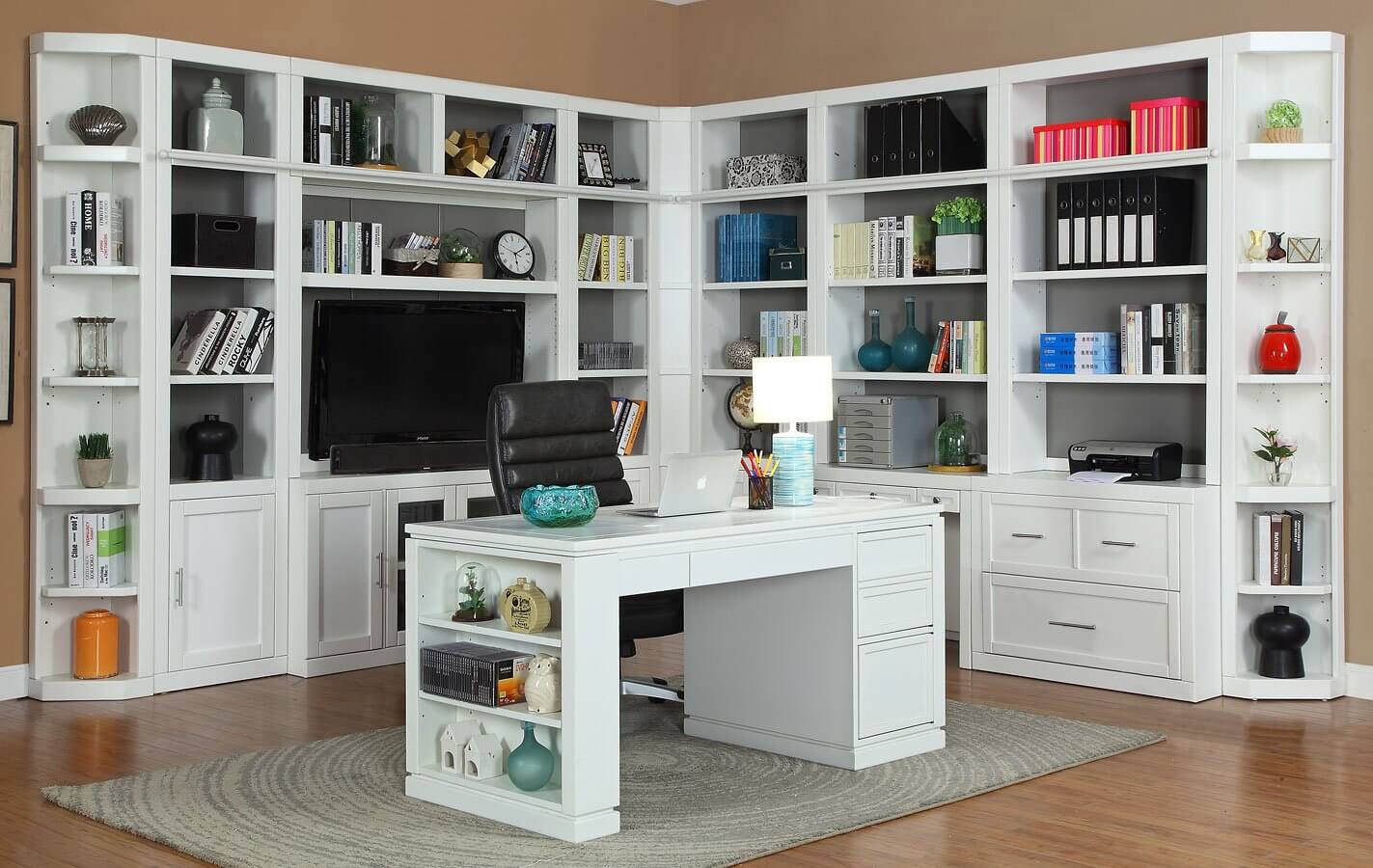 source: furniturecart.com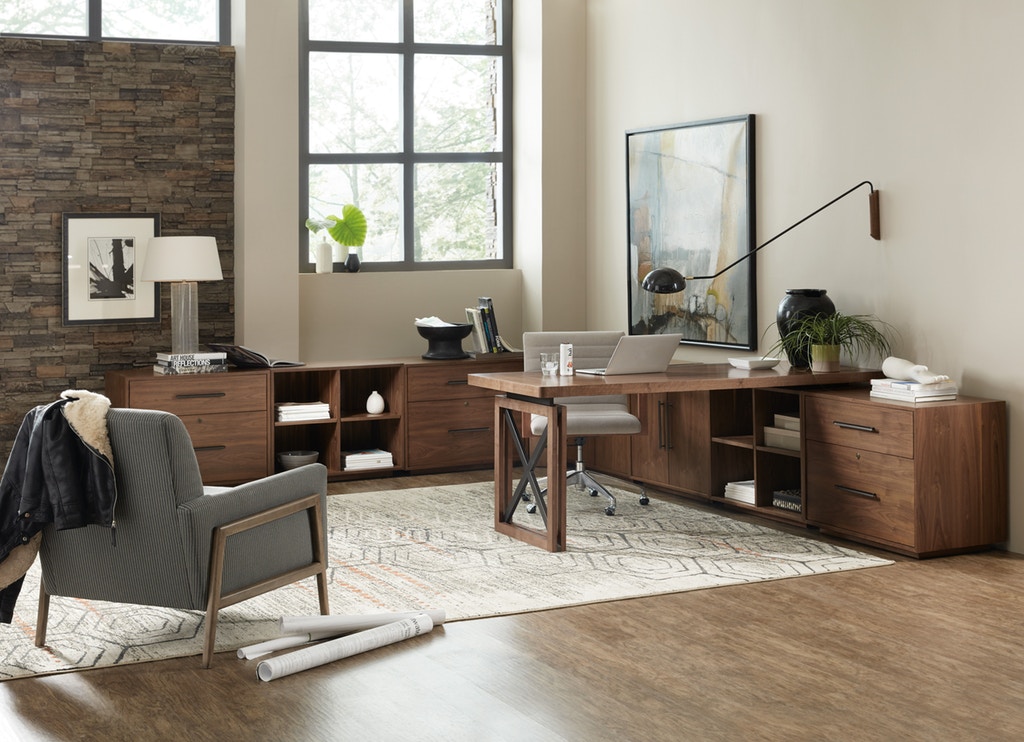 source: pinterest.com
If you are a planner, you would require a good amount of free space in your work station. You need to think about a lot of things and you need to plan accordingly and for that, you have to go for this design. Here we have a rustic wooden L shaped table with a comfy high backrest chair with cushions and wheels. If you are a planner and you spend a lot of time at your work desk, this is the perfect one for you. Who doesn't love revolving chairs in a beautiful home office? The adjustable revolving chairs with good cushions is something we all crave for. So here's something like that sort of for you from our end. Here you would get a rustic wooden finished basic table with a cushioned, well-built revolving chair. You can spend a lot of time here finding solutions to different problems.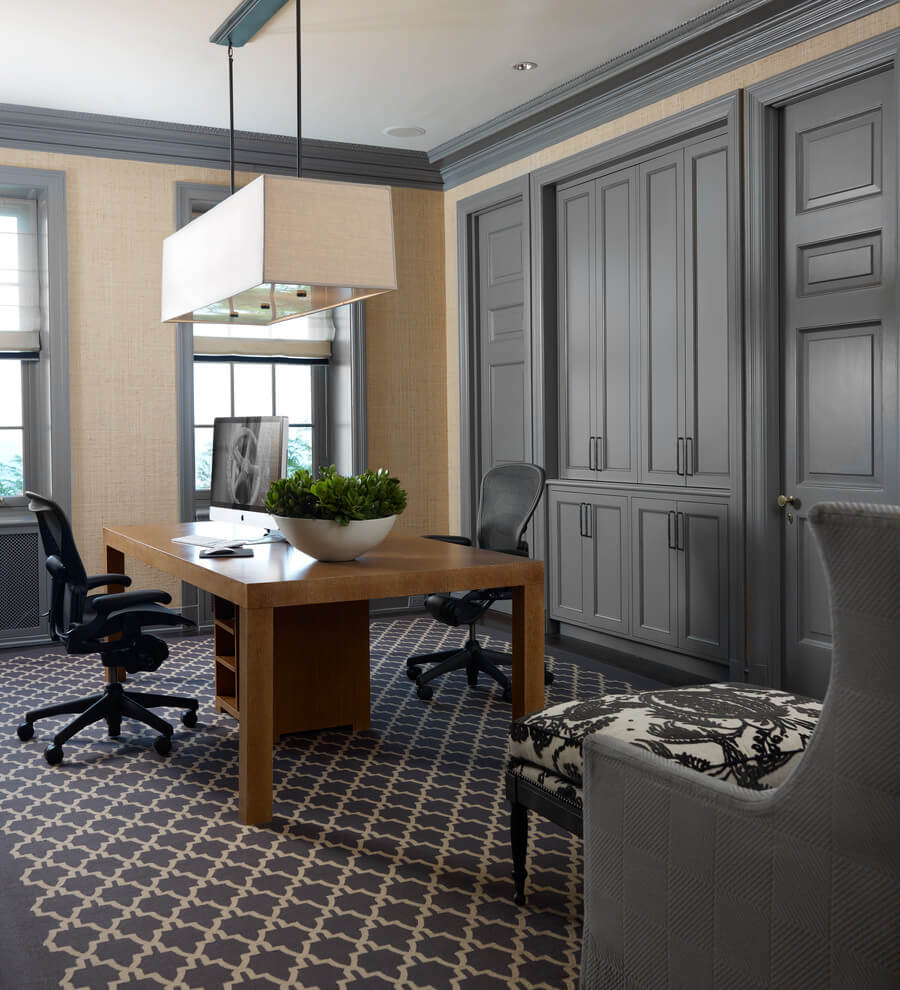 source: designtrends.com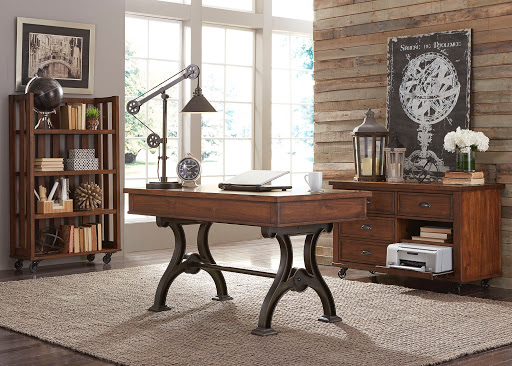 source: interiorfurnitureresource.com
This office set up is very warm and at the same time gives you a wish to work. Here the secretariat table with a basic chair will be in the center of the whole look. There's a magnanimous L shaped cupboard on the backside of the table. Different types and sizes of drawers are available for the user's convenience. The warmth of the whole thing comes from the white color of the whole piece.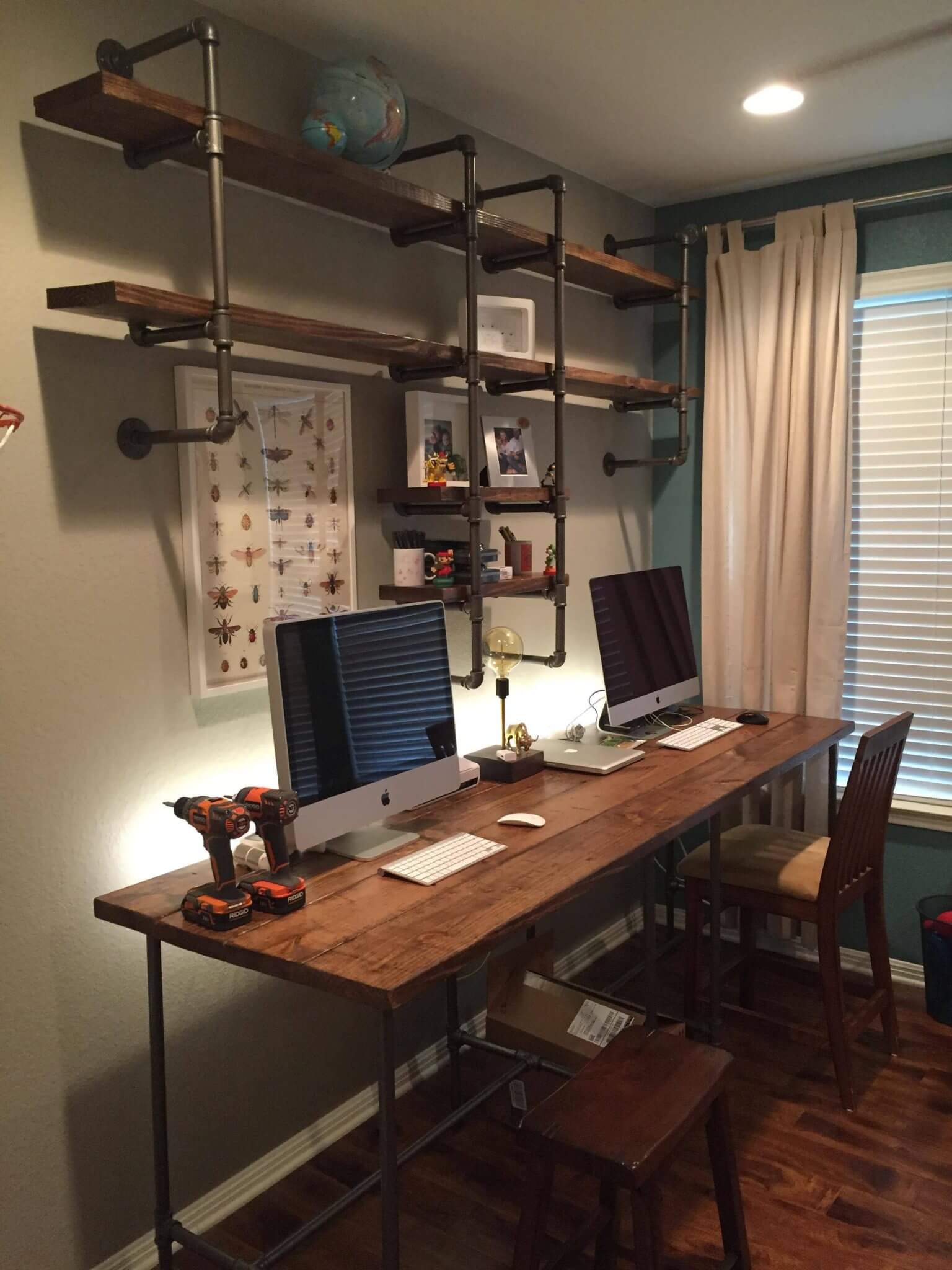 source: interiordecoratingcolors.com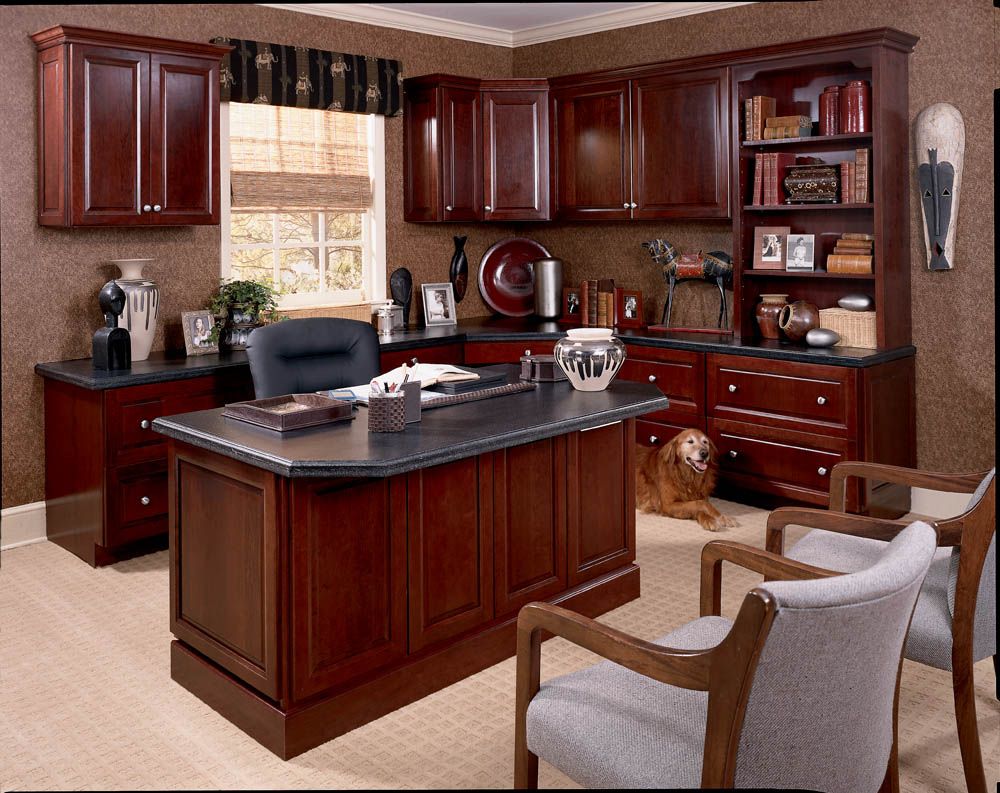 source: pinterest.com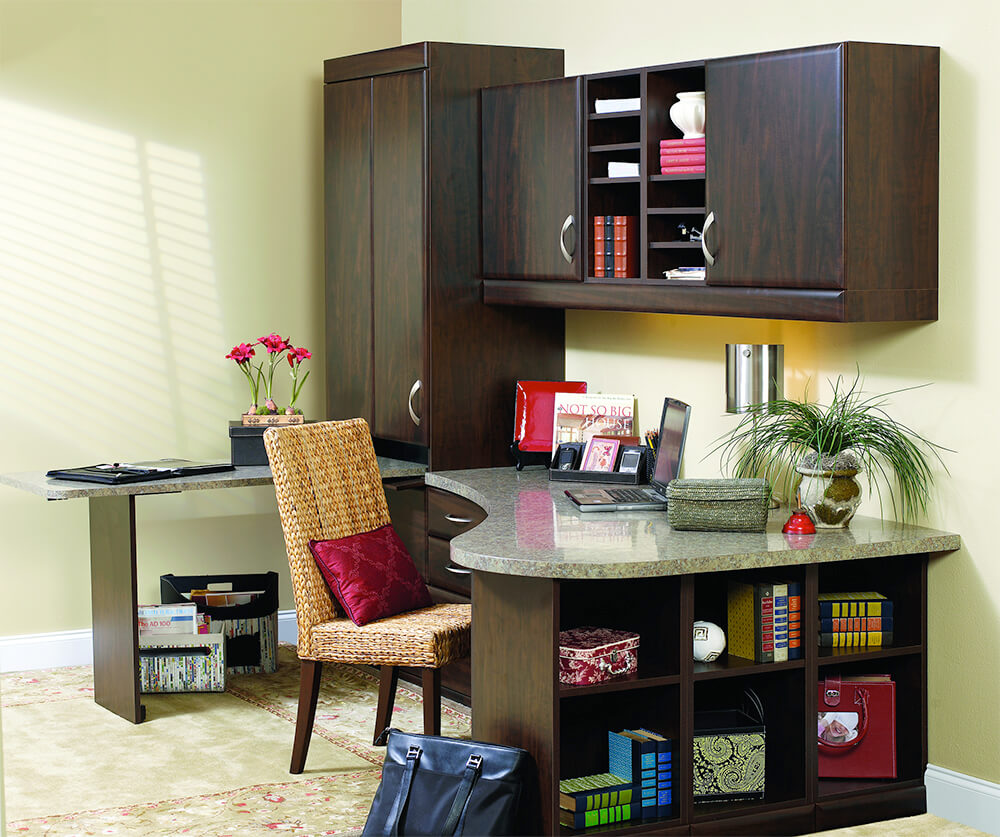 source: closetandstorageconcepts.com
This is a basic work table for a single person. Three drawers will be there in this tiny and thin work table. The laptop will be placed on the top of it. The middle drawer is an open one and the two side drawers have doors. See more ideas for the home office desk at the architecture designs.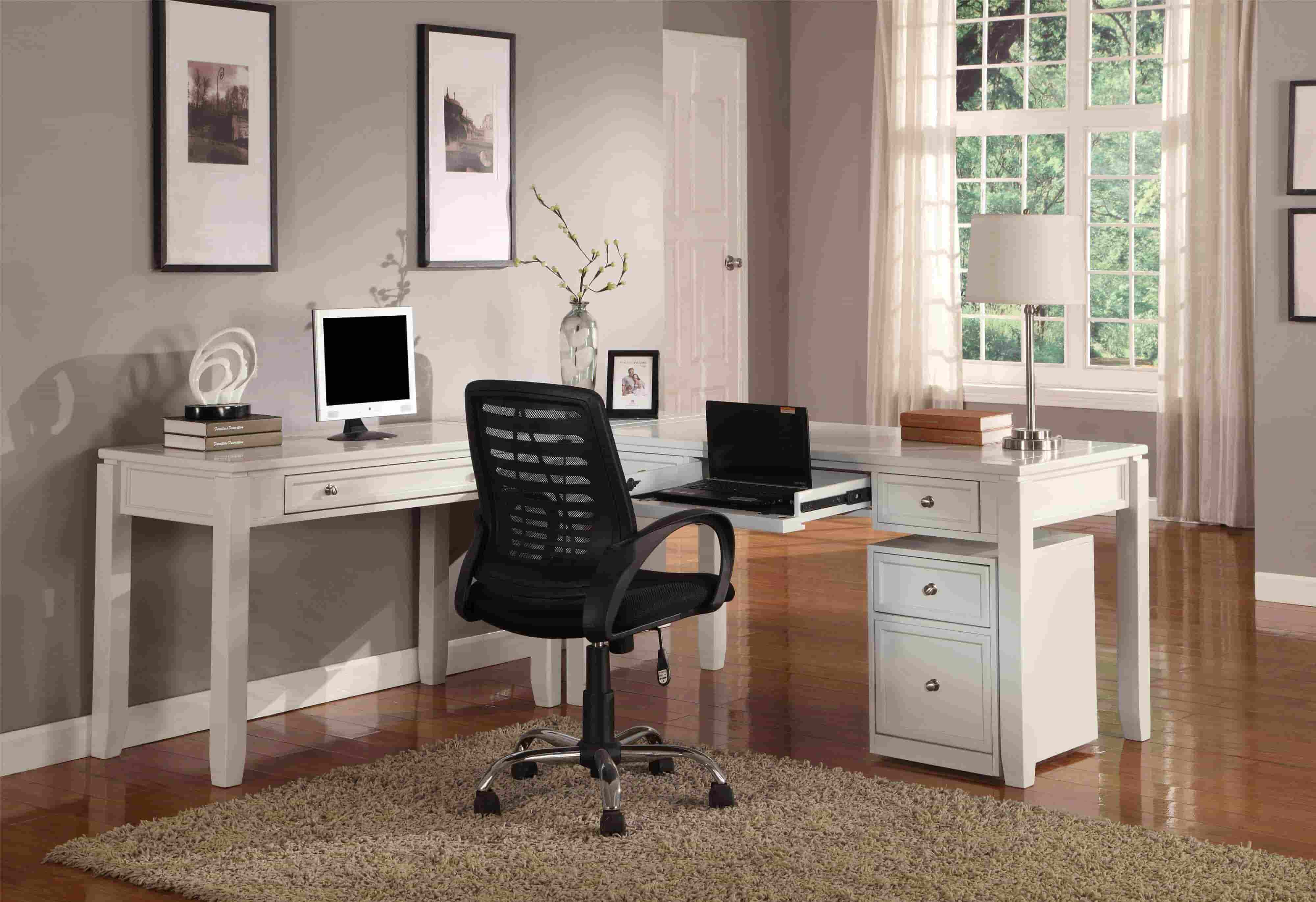 source: wayside-furniture.com