Suppose you're seeking a job and you are considering two different companies, let's name them as; company A & company B. You visited company A where you saw office space with a boring and dull architecture that radiates negative energy. On the other hand, when you visited company B you saw a huge difference in the architecture that radiates positive vibes. Which company do you think will be more commercially productive and successful? Of course the one with an invigorating design. The company that pays attention to bringing an impeccable working environment to its employees, reflects that it cares about them and is considerate of its working staff. One of the best solutions to upgrading the architecture of your office is the use of a clear white board. 
Here we are going to inform you about dry-erase boards and how it creates better collaboration among the employees along with some additional tips.     
According to Studies – Better Collaboration Leads to Better Performance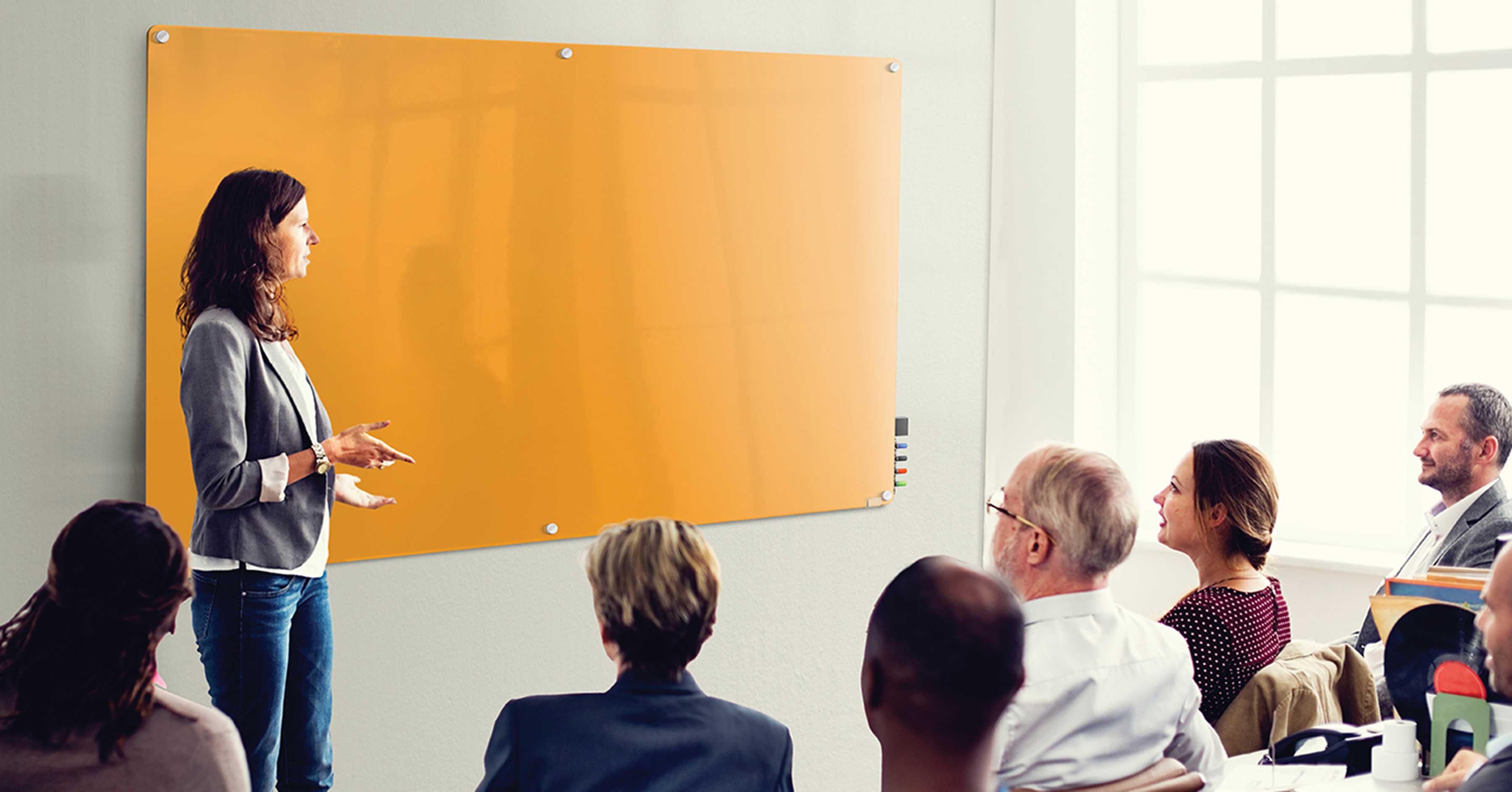 source: ghent.com
Studies suggest that the atmosphere where one works affects the productivity and creativity level of that individual. Thus, to add charm and radiance to your workplace, an ingenious interior piece like a glass board that promotes collaboration is a necessary thing. The ambiance of your workplace, when filled with such a positive outlook, will surely enhance inter-employee communication, management, cooperation, and collaboration. Not only that, it enhances their vision and boosts energy levels.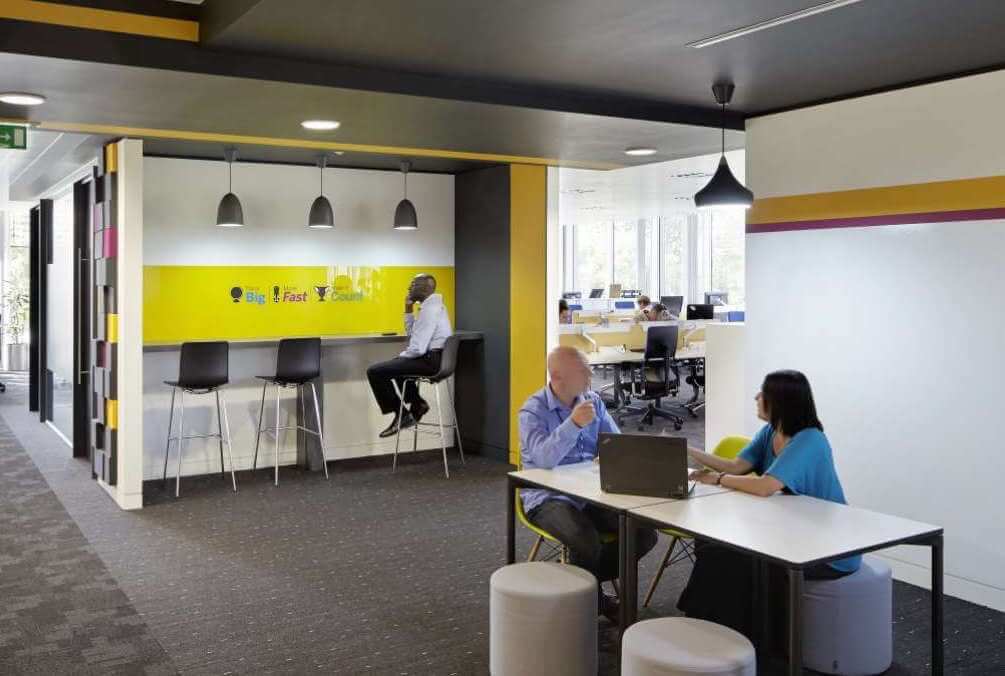 source: squiggleglass.com
Glass boards come in different sizes and colors. Installing different colors of glass boards in your workplace offers a pristine look. It's a creative approach to even give a positive impression to your clients as well.    
Traditional Whiteboards vs. Glass Boards
Dry-erase boards are modern architecture and on the other hand whiteboards and blackboards are the traditional boards. Let's evaluate these boards on the basis of their properties and usefulness to select the finest option for your office.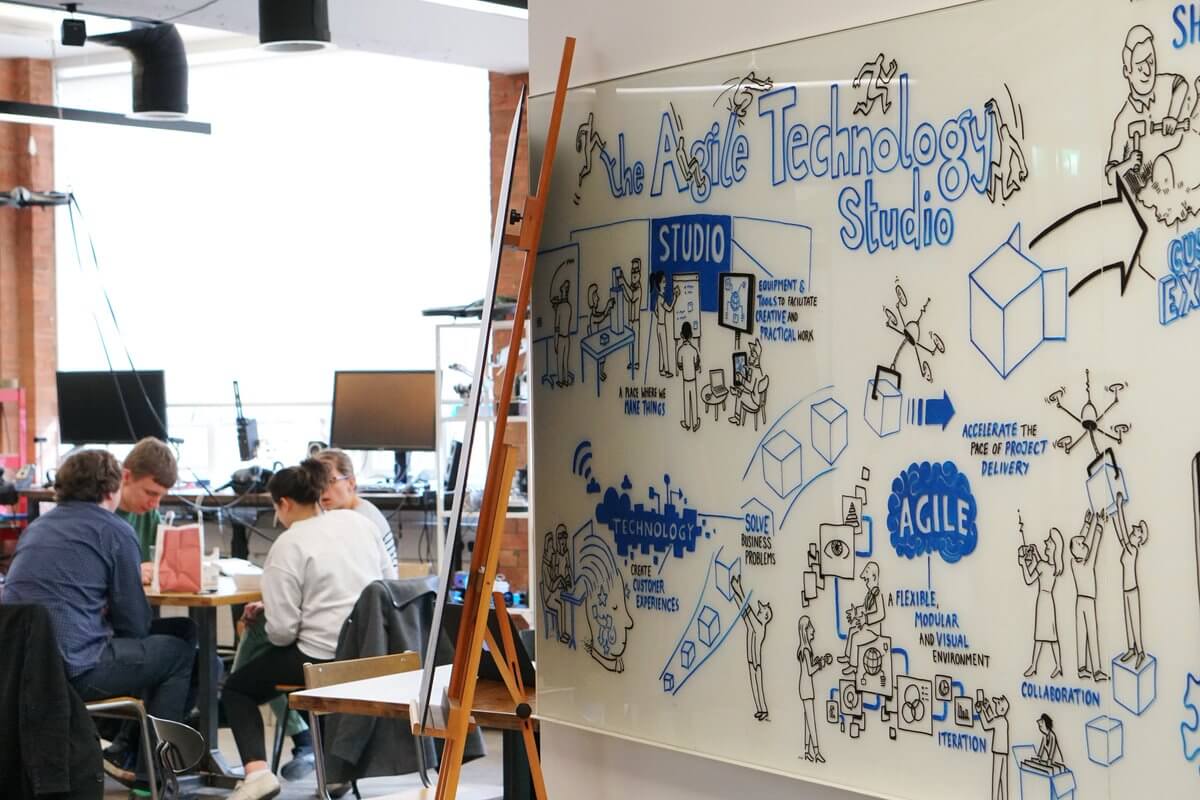 source: twitter.com
Dry glass boards are visually no doubt spectacular to look at as compared to whiteboards. On the other hand, whiteboards offer a plane, cliché and uninspiring expression. Dry-erase boards are of different kinds that leaves you with so many options that you can choose according to your need. In contrast to that, whiteboards do not have any options and can barely fulfill the demands of every office.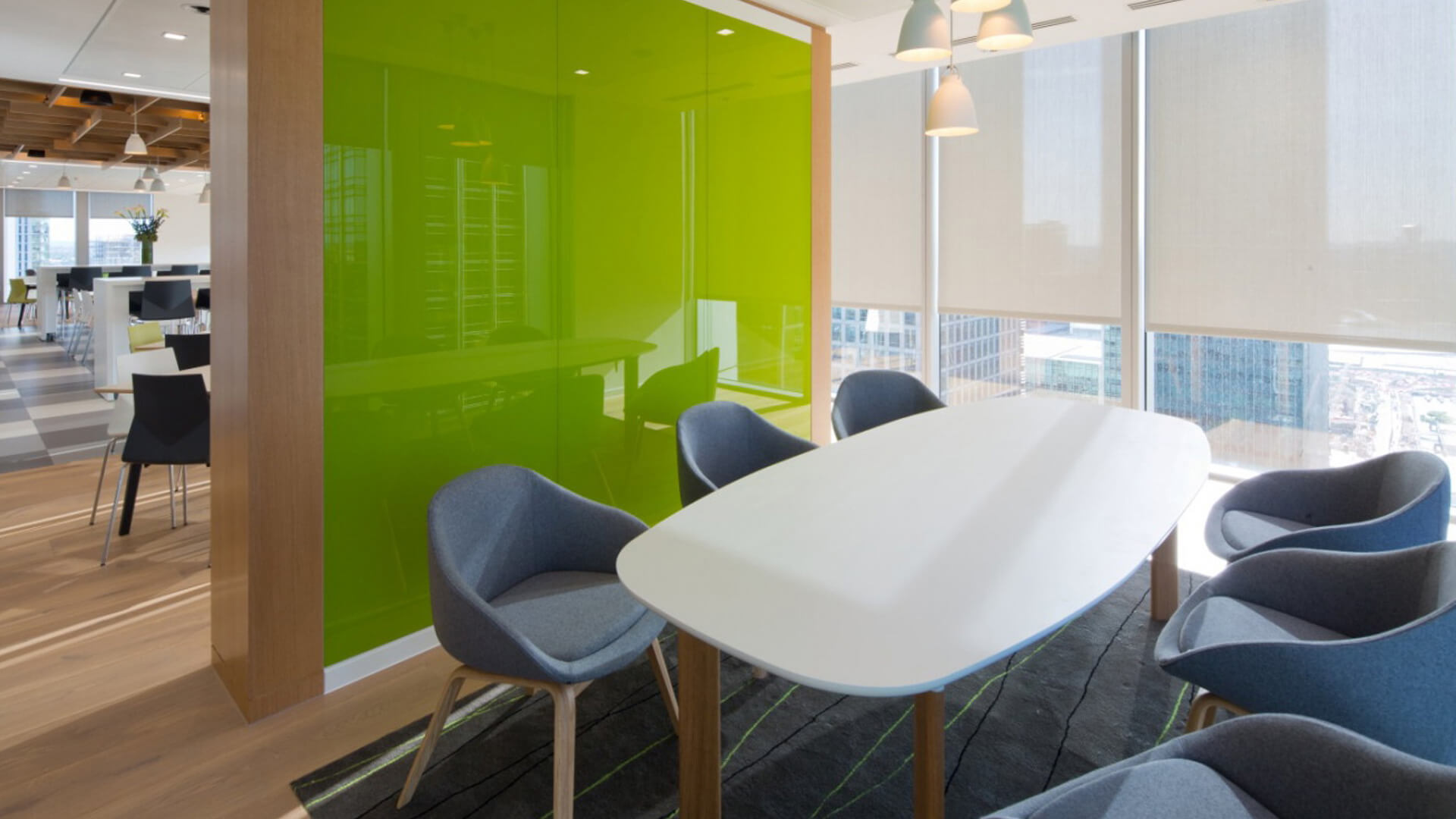 source: squiggleglass.com
Glass Boards are of different types and come in different sizes and lengths. They can be used for schedule reminders, minutes writing, as a presenting surface during the proceedings, etc. It is easy to carry such dry boards around as per one's need. 
In contrast to that, traditional whiteboards are heavy to carry along, cannot be placed anywhere and do not offer a magnetic board to attach or detach accordingly. 
Thus, the glass boards are not just visually appealing but are also useful and effective communication tools. In the end, any board you choose should be selected according to your needs and requirements. Here on the architecture designs, you can get all the new and trading office interior designs ideas to make your office modern and helps you to impress clients also…
Types of Glass Boards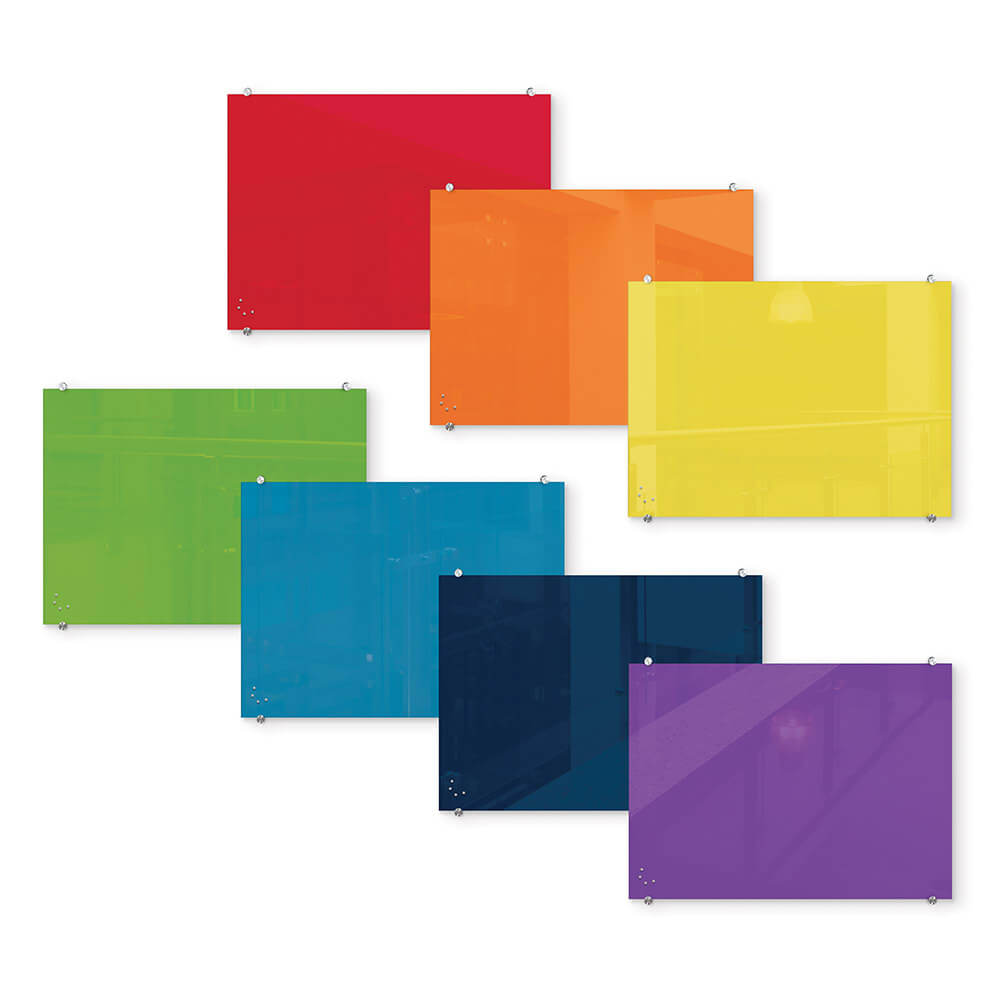 source: moorecoinc.com
Glass boards are of many types; below I am going to mention very popularly used boards and their uses.
White glass boards are highly used in offices, classrooms, etc. These whiteboards enhance functional office participation and interpersonal communication.
Opaque Boards have a clear surface that appears sleek, pristine and adds freshness to the workplace. 
Apart from whiteboards, colored glass boards add vivacity and energy in the office that affects the employees positively. 
Magnetic boards are modern boards that you can be attached or detached to any surface. A stand of a scraper is used to hold the magnetic board and can be handy to use.
Frosted boards have a semi-transparent surface that allows you to enjoy natural light as well. These boards are an ideal pick for a cutting edge office.
Neon blackboards are a unique kind of boards that adorn the whole atmosphere. Neon markers on such boards appear serene.
Useful Tips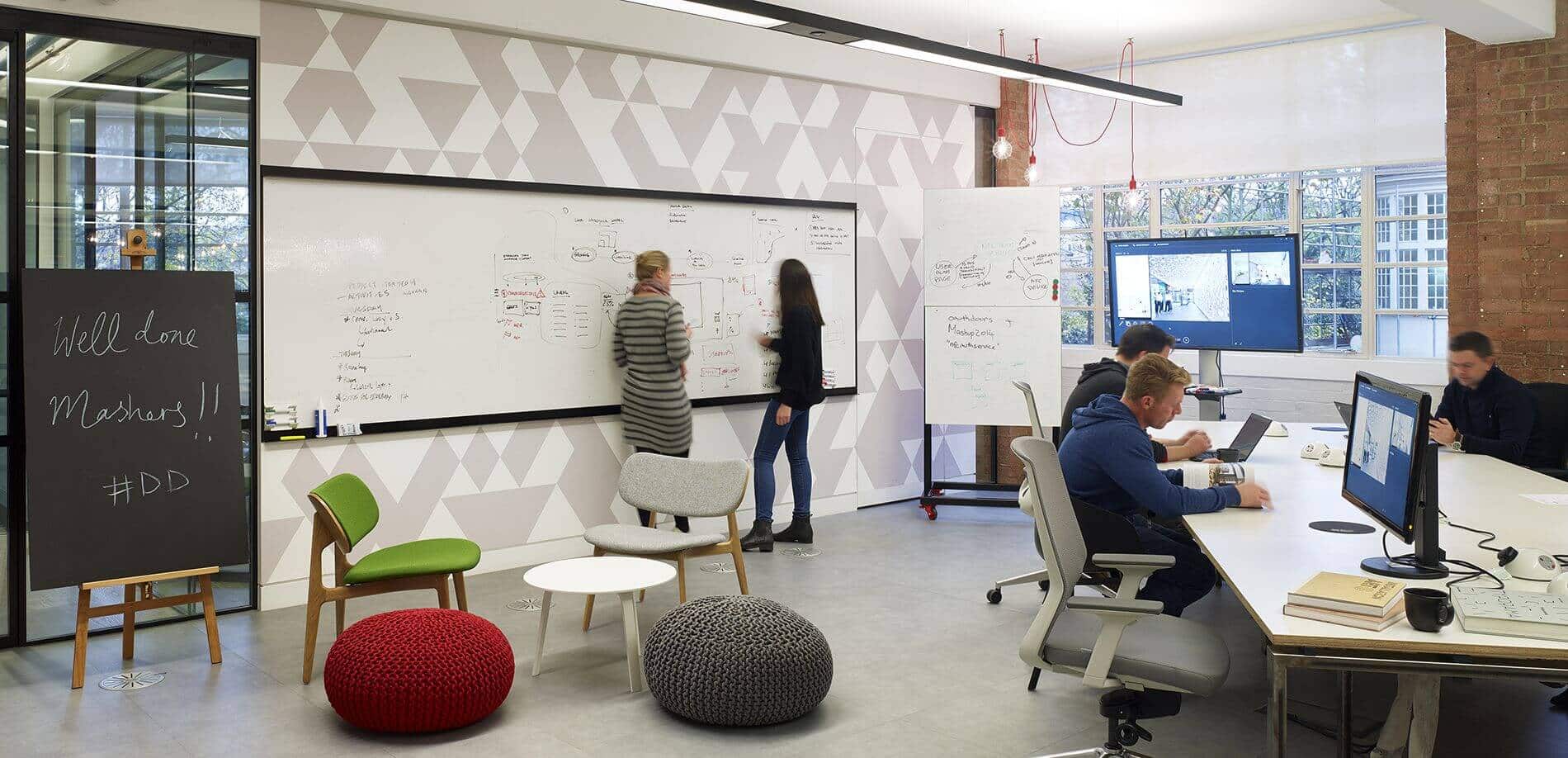 source: Pinterest.com
Dry-erase boards should be placed at the spaces that are less likely to get filthy. This way the beauty and originality of the glass can remain for a longer period of time. 

Utilize any type of crystal board to upsurge the visuals of your workspace.

Warm water can be helpful to clean the dirt or dust from the boards completely with the use of soft foam.

Use a quartet cleaner to remove hard markings from the glass.