We all wish to make our homes look more lively and vibing with the accentuating flowers available online. But the only and most possible reason why we might not put them in our house is because of our pets. Yes, you got that right! Pets are not fond of every plant or flower resting in your house; instead, they are allergic to them. It is not safe for you to bring such flowers via flower delivery online that can harm your lovely four-legged kid. 
We know having a pet and a good-looking interior is something that cannot go hand in hand. However, there are some pet-friendly flowers that you can use to decorate your house and accentuate its walls. Wanna know more? So, get along with this write-up to know more in detail!
Sunflowers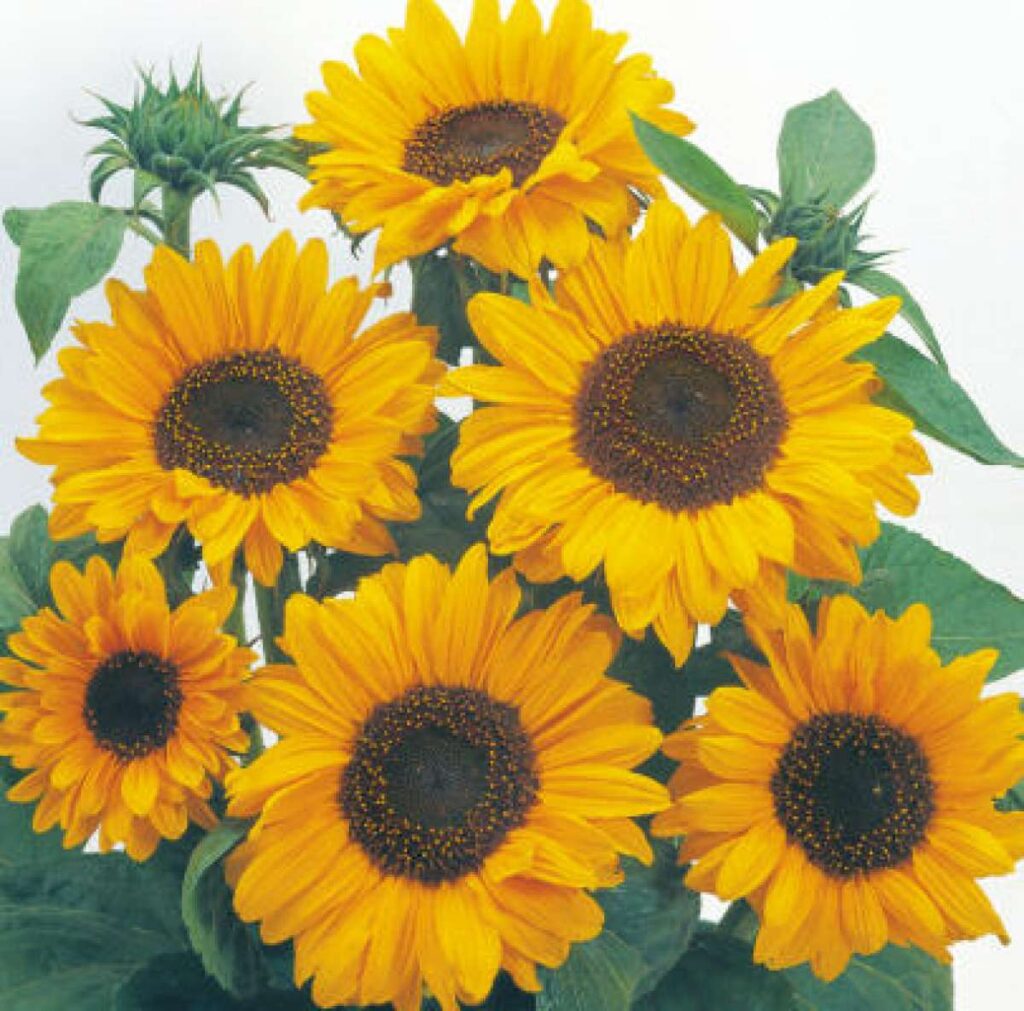 source: hdnux.com
Sunflowers are bright, and they help to increase the happiness of a person. Also, these can help people to grow their careers to extreme heights and look incredible in the arrangement. Thus, boasting the entire collection of beautiful and fresh sunny yellow petals would be a great idea to spruce up the interior of your house. 
Sunflowers are edible plants, and they are used for medicinal purposes specifically. Also, the seeds are considered as an excellent vitamin and mineral source, and that is the key to the natural diet of a person. 
Sunflowers are typically said to represent strength and positivity, and they make the ideal flowery gift for any person who is ill or needs a pick-me-up service. The most alluring benefit of this flower is that it automatically brightens up any room and is completely safe for humans as well as pets. 
Roses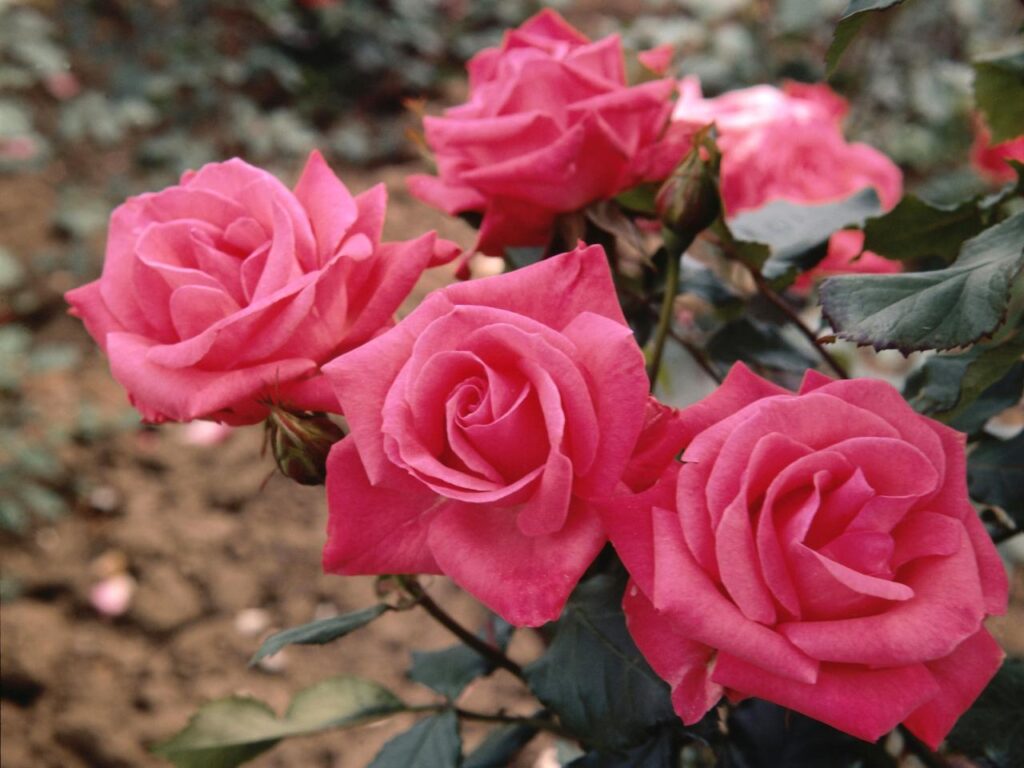 source: hgtv.com
No other flower can explain the desire and love you have for a person or occasion like roses. It is always meant to celebrate special moments with special people. Whether you are presenting them as a bouquet or as the decoration for the flooring or walls of your house, they will look simply amazing and make people go in awe with their exceptional appeal. 
Who would not like to be surrounded by the sweet smell of the roses and hand-gifted scents? Even your dogs or pets would love to be in such an environment. Roses are typically available in a great assortment of gorgeous shades ranging from sunshine yellow to dusty pink and deep rich hues of red. Roses of all colours are safe for pets. 
The only major thing that you need to be aware of is the thorns that grow on the green stem of the roses. That's because the thorns are sharp and have the potential to scrape or prick the active pets running by the flower decoration. So, to keep yourself safe and surrounded, you need to choose the roses without thorns. 
There are other flowers with "rose" in their name, but they do not belong to the same floral family, and they might not be good enough for your little pet. The major repercussions can occur if your pet has ingested the flower anyhow. 
Marigolds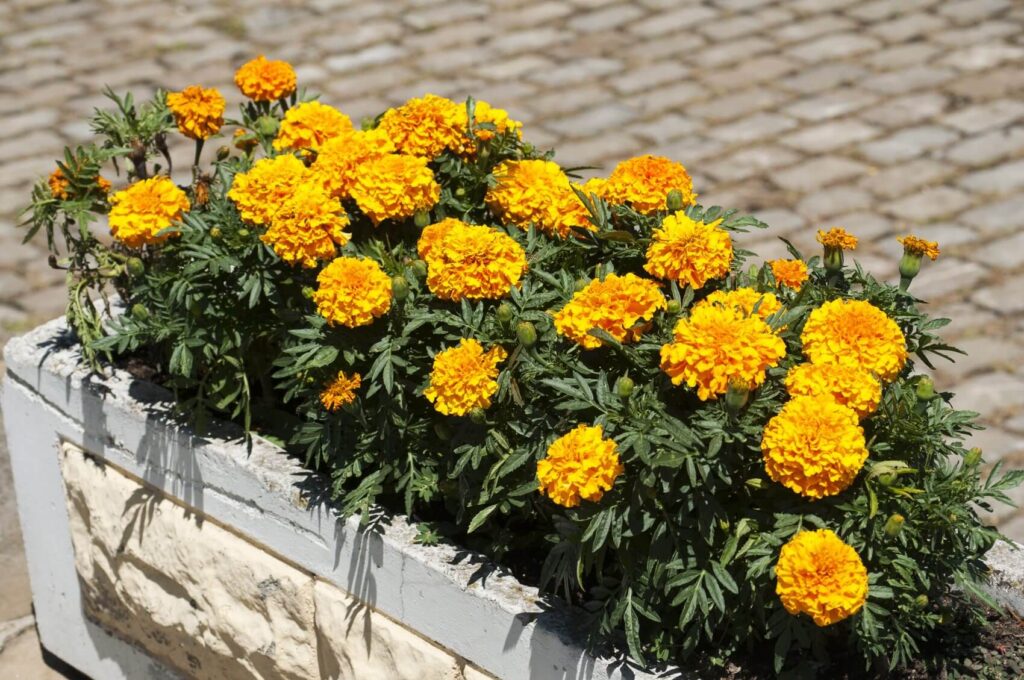 source: gardeningknowhow.com
Marigold is the annual and glorious flowering plant that is available in the most beautiful assortment of summer colours. It can bring out the warmth and some positive feelings into someone's life when presenting it as a gift or being used as a decoration. Also, it is ideal for use as a decorative plant in the garden or can be arranged in a bouquet to spruce up the vibe of a room.
If you have pets and want plant items that are safe for their health, then going for any of the 56 species of marigold is always a wise choice. You can throw the birthday party of your dog and use them as the accentuating factor that will improve the look of your house's interior decor. 
Orchids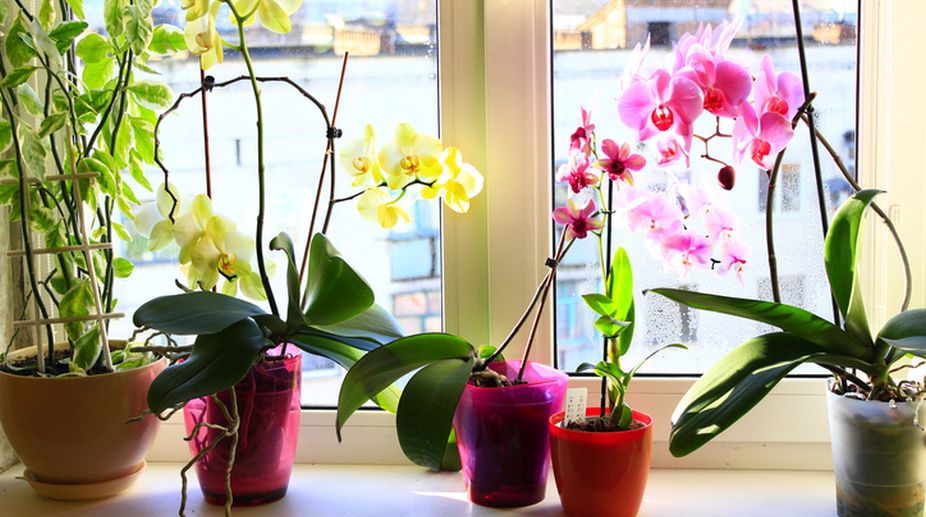 source: thestatesman.com
Next on the list is orchids, and they look beautiful in every place, even if they are around clutter. That's because it's their ability to spread the lovely aroma in the room and their beautiful patterns or colours. A bonus fact about orchids is that they are safe for pets and they can be used for the decoration of any place. 
Specifically, Phalaenopsis is considered the safest and most pet-friendly flower in the orchid family. You can even consider using other members of the orchid family, such as King of the Forest Orchids, Spice Orchids, Dancing Doll Orchids, Christmas Orchids, and Florida Butterfly Orchids. 
Gerbera Daisy
source: gardeningknowhow.com
The daisy flowers are vibrant, colourful blooms, and they symbolize immense joy and purity. Plus, they do not pose any harm to furry animals, be they dogs or cats. Daisies are primarily grown in multiple varieties of colours such as white, pink and red. 
It is quite easy for a person to garner these flowers indoor and outdoor. They will act as the ideal home decoration item for your house at any point in time. Also, you can use them in a glass bowl full of water and keep them in your living room for a better appearance and look. 
Get the Instant Flower Delivery Online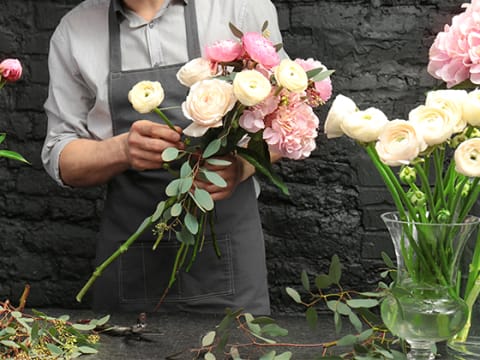 source: cloudinary.com
Pets can create a troublesome situation, especially when they sense danger from a flower. Thus, finding the flowers from the flower delivery experts is a crucial task. There are many flowers that are pet-friendly, but not all are the ones that can amplify the look of your house decor. Thus, the ones that we have listed in this write-up works fine and are ideal for making your house look alluring. 
At 416 Flowers, you can get the same-day delivery of the flowers with the most nominal prices. We believe in serving our customers with the best services at the finest quality flowers. Also, to get a better instance of our services and products, hook to our website now and get a detailed view of information!