You probably have a few vague ideas of how your dream home should look like. For some people, the perfect home ought to have a cozy swimming pool, while others want a smart upgrade. Whether you plan to upgrade your current house or buy a new home, some cool house ideas can make your home fun, efficient, and functional.
And while some home upgrades seem simple, they can add a wow factor and transform your living space. You just need to do it right.
Regardless of what passes for a perfect home, here are a few amazing ideas for your new house to fulfill your fantasies.
1.
Reupholster the Furniture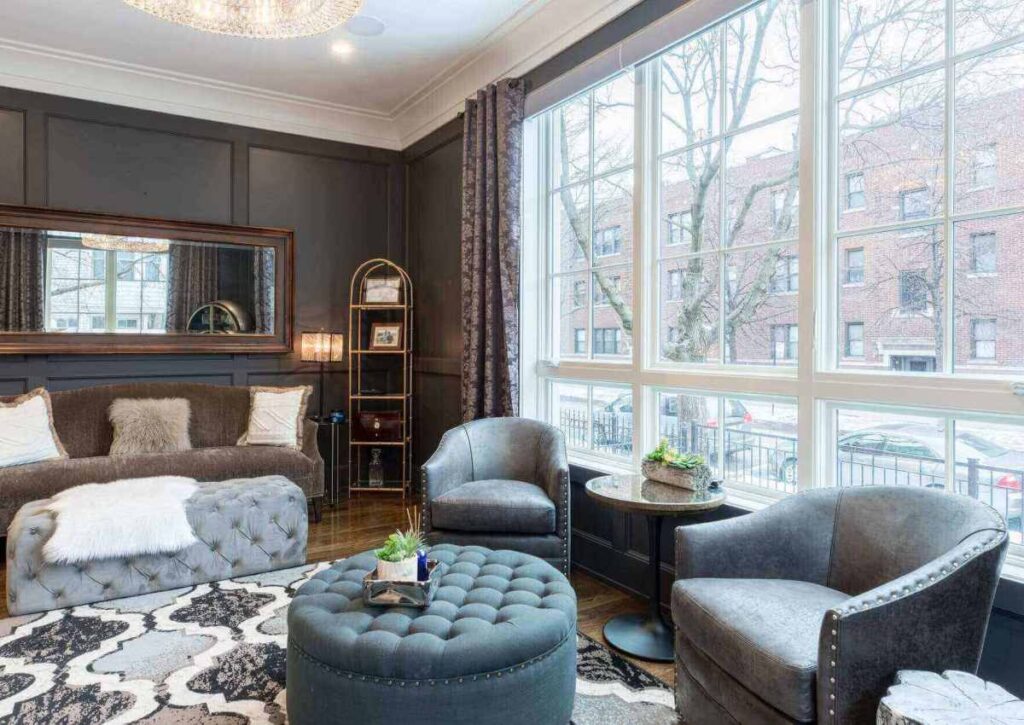 source: pinterest.com
Reupholstering your furniture can breathe life into your home and freshen the living space. If you cherish eclectic home décor ideas, dig deeper and find ways to give an impeccable retouch to your upholstery.
It doesn't end there. For a true transformation, juxtaposition is everything. The upholstery you choose should complement the design aspects of your space. Think about things like mirrors, art, geometric pottery, and stools. Therefore, the design and color shade of the new upholstery should work in tandem with the room's architecture, color themes, and design.
However, this works well when you add furniture and design pieces that make cleaning and organization easy. Some house arrangement ideas can prove helpful.
2.
Retouch the Walls or Apply an Accent Wallpaper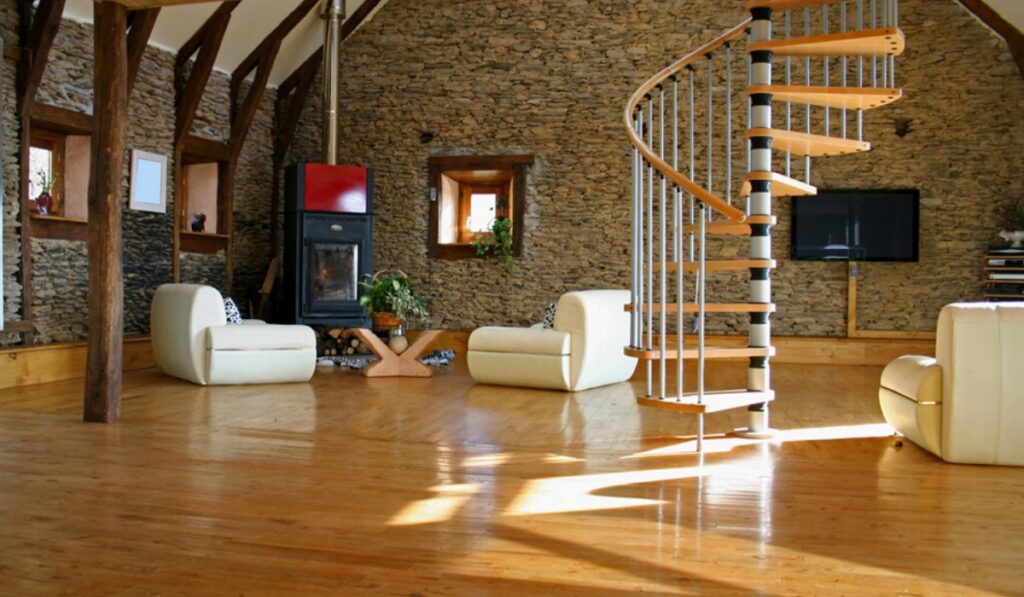 source: housing.com
Freshen up your house walls with a new coat of lively paint. But if you don't have the time for this, you can use a magic eraser and restore the smudged areas on your walls. You can even create a bright, lively backdrop gallery in one weekend.
If you love wallpapers for room décor ideas, there are several ways you can transform your rooms. And you don't have to install wallpaper on an entire room. You can create an accent wall that becomes the center of attraction in your living space.  
3.
Get a Cast Stone Fireplace
You don't have to be an architect to know that a fireplace doesn't have to be dull. Take your time to think through your fireplace options. Adding a hand-carved cast stone fireplace is one of the unique interior design ideas that will bring incredible luxury to your living space.
If you don't want to splurge on a fireplace, stick to artificial limestone instead of the high-end natural limestone.
4.
Consider Panel Ready Kitchen Appliances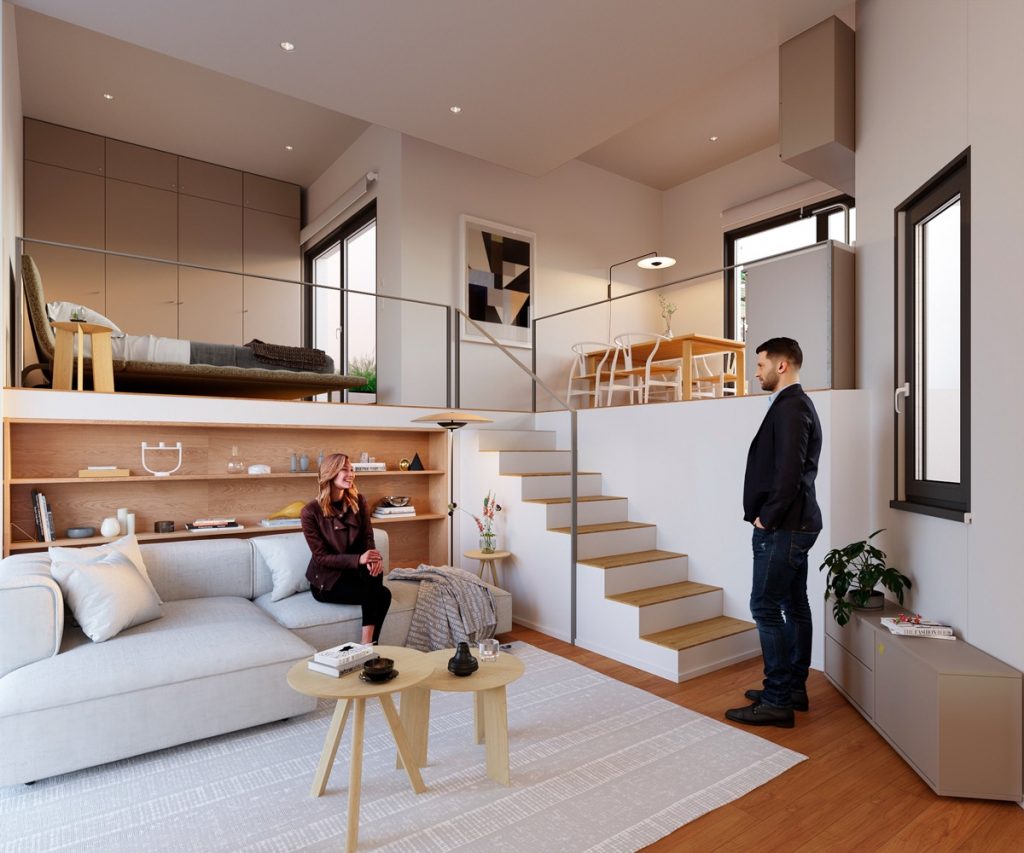 source: foyr.com
Different appliance finishes may be trendy today, only to be overthrown by a newer trend. If you want to have a timeless and classic kitchen, panel-ready appliances are the way to go.
Panel-ready appliances are one of those modern clever house features that high-end builders are leveraging. The design idea makes it easy to install a custom cover at the front end, thus creating consistency with the kitchen cabinetry. The streamlined appearance makes your kitchen feel luxurious and high-end.
5.
Swap Your Throw Pillows and Get More Rugs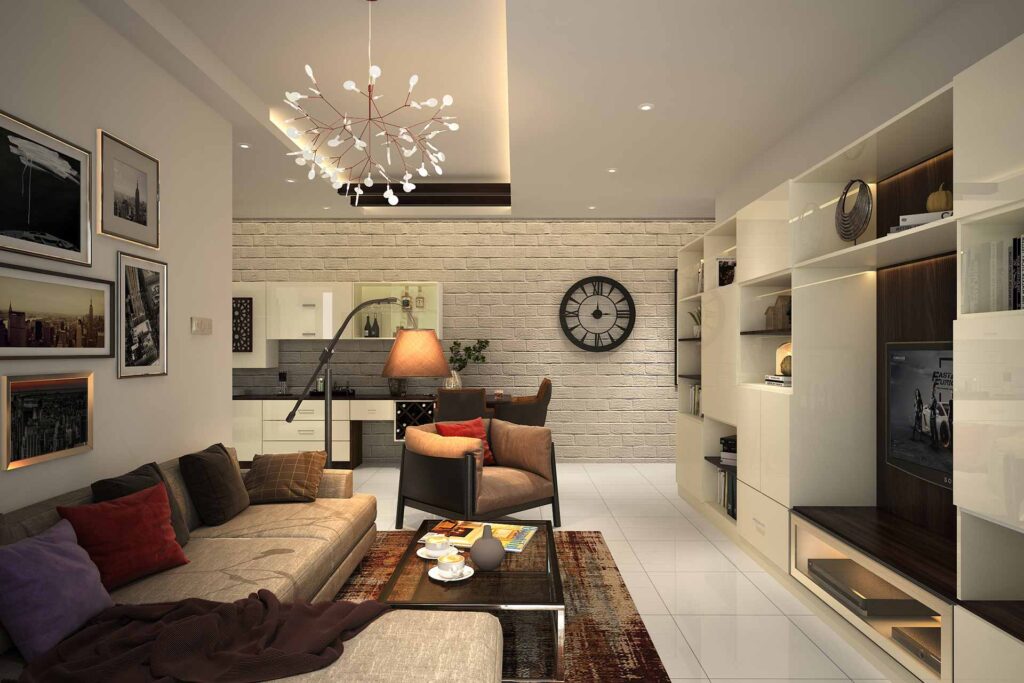 source: residencestyle.com
Throw pillows give you an easy way to brighten up your living room or bedroom. And they provide the opportunity to get creative with your home design. By simply introducing throw pillows with a new shape, color, or print can transform your space.
Whether you have a hardwood floor or a carpet, you need to have some luxury fur rugs. Layered rugs and patterns are an amazing home design idea for fearless decorators. Instead of having just one rug, have three. If you want to draw attention to your floor, use layer rugs in different prints, colors, and textures. 
6.
Fresh Plants to Ignite Your Space
If you're looking for home decorating ideas on a budget, adding fresh plants will make your space lively and enhance character. Also, incorporating small indoor gardens in your house improves the air quality and makes the space feel bigger.
Even if you don't know much about plants, most are low maintenance and keep thriving. What's better? You don't have to spend a lot of money to freshen up your house with fresh plants.
7.
Home Décor to Grace Your Walls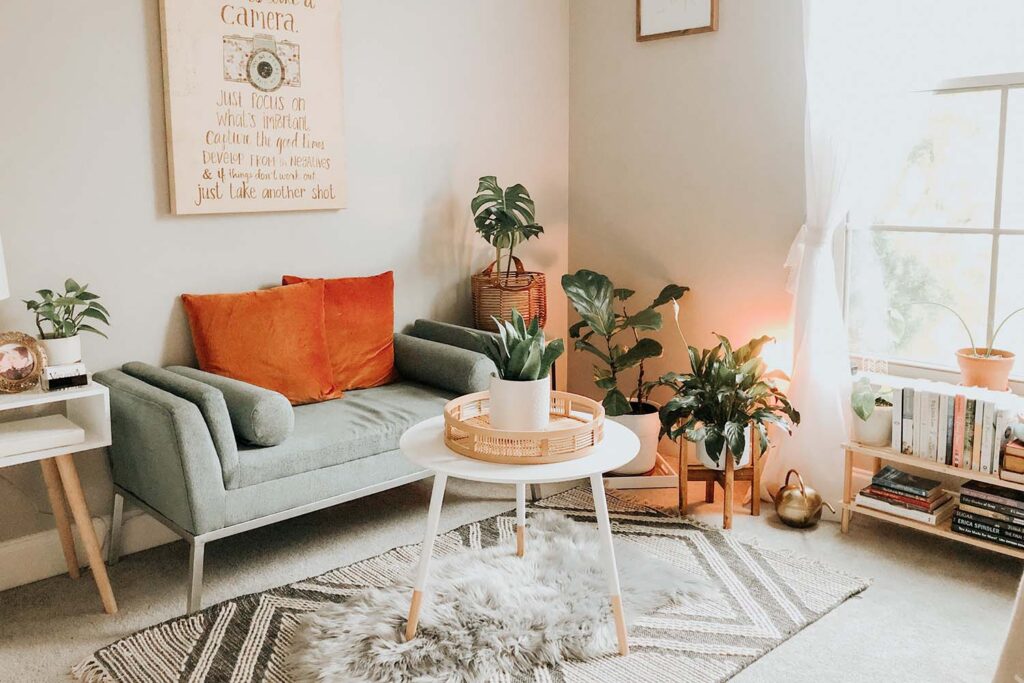 source: we-heart.com
If you're looking for things to add to your new house, elegant décor comes in handy. You can transform an ordinary wall into an exciting center of attraction by adding some statement artwork. Large-scale photography or abstract artwork can make your walls more vibrant and inviting.
When it comes to wall décor, there are no limits to how far you can go. Depending on your taste and home design, you can go with posters, paintings, or carvings.
8.
Install New Lighting
Light fixtures are one of the cool ideas for a new house that can polish a room and make it feel lively. For instance, installing a pendant light makes a room feel sophisticated and refined. More so when you pick a design that contrasts other items in the room.
Interestingly, floor lamps can double as spectacular artwork for your living space. Floor-to-ceiling lamps can bring a wow factor and a touch of elegance.
Final Words
There are countless interior design ideas for small houses and large houses alike. But it's best to consider each idea based on your preferences. In the end, it's your living space, and it should suit your needs, tastes, and values. If you like a particular style, run with it and make your house unique.