In 2018, an evident increase in the number of remote workers has been observed by business experts. Actually, recent surveys have shown that around 70% of people do not work in the office building for at least once a week. However, regardless of this trend, some huge businesses cannot afford to do this. Some of these companies include Domino's Pizza and Walmart who need their staff present in the office.
Although it's crucial for crews and staff to report to the office, there are just some people who don't like the environment of their workplace. Some studies report that employees don't feel like bringing their friends, colleagues, and event clients to their office because it makes them uncomfortable. 
What if this happens in your business?
If you're a business owner and you find out that your staff feels the same way, what would you do? Do you talk to your employees one by one? That would take forever, won't it? Do you disregard their opinion? Wouldn't it affect their productivity?
Do you want to hear a suggestion?
Although creating a safe and clean work environment is essential, it isn't enough. If you want them to feel comfortable in their workplace, you need to start paying attention to the details of your office. In this article, we compiled some tips on how you can improve the overall look and feel of the office that you built. Take a look and see if you can apply some of them to your building too.
Lobby Signs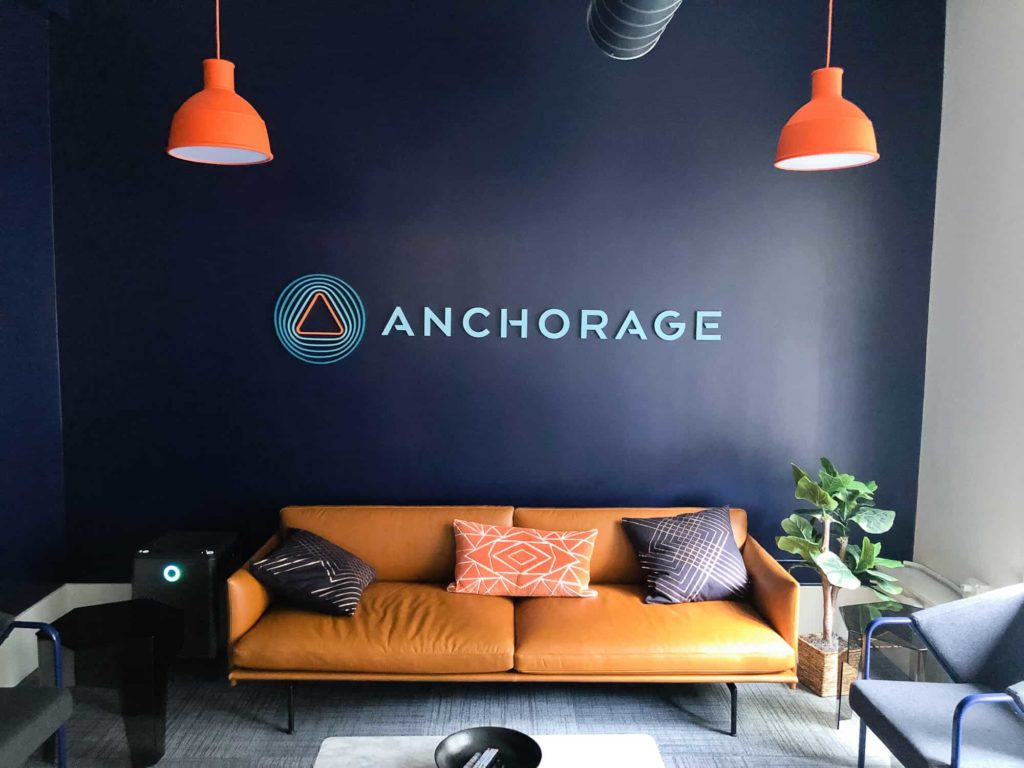 source: tinkeringmonkey.com
The lobby is one of the most crucial parts of the office. It is where visitors and employees reach first when they enter your building. With that in mind, you should see to it that the thing that their eyes see first is your company name and logo on the wall. Doing this helps in creating trust, recognition, and awareness for your brand. Most companies use either a 3d metal sign or one that's made out of glass. They use these materials because they exude a professional vibe, they're durable, and they're easy to install. 
Nametags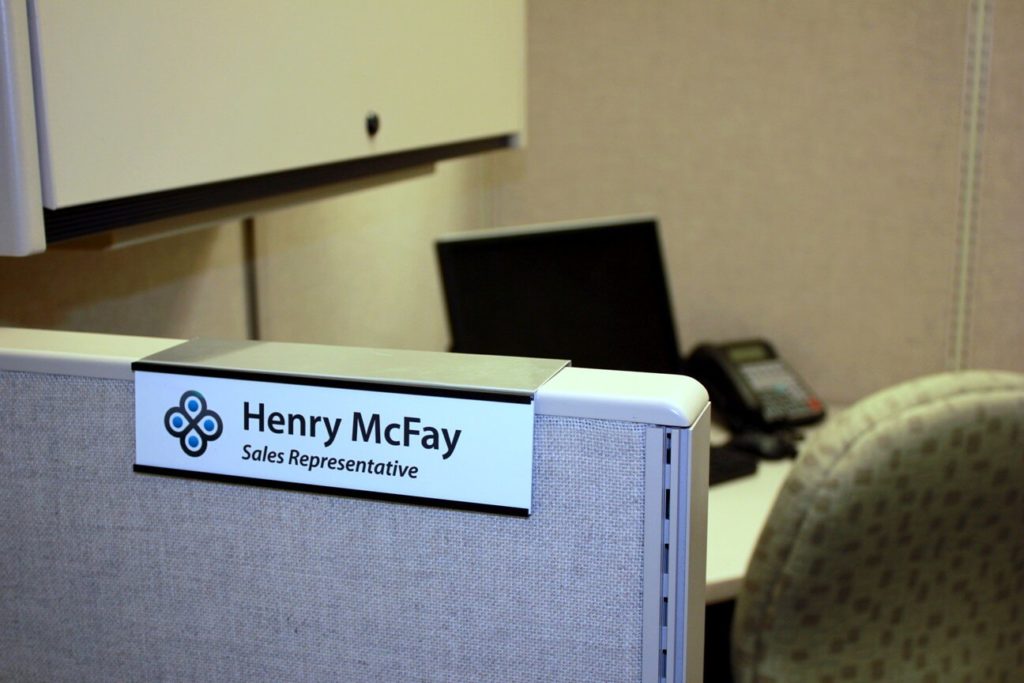 source: prweb.com
This is often neglected in offices. Some doors to the rooms and offices in the building can be similar to each other. To prevent confusion and to save yourself the hassle of opening each door to know which one is someone's office, putting nameplates outside the door is the best solution. Although in some companies, these are only used for the offices of the executives, you can also do these in normal rooms like conference rooms. It's recommended to use similar materials, styles, and colors to make the signs uniform. 
Office Directories
source: flags.co.uk
Although the fastest way to make sure your clients and visitors enter the right office is to guide them, putting an office directory in the wall for every floor (if your building has multiple floors) can also be helpful. There are various options available when it comes to the material used for this business sign. You can use dimensional lettering, lightboxes, acrylic, engraving, and the list goes on. You can never go wrong with using directory office sign. 
Digital Signs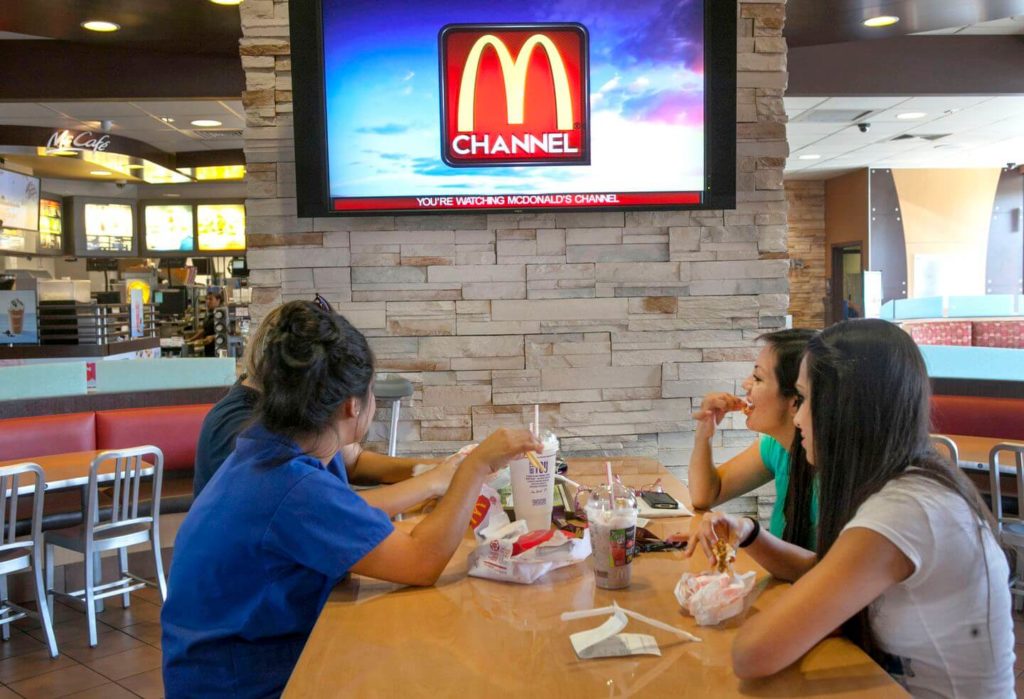 source:bostonglobe.com
Since there is a need for signage that can be easily changed or updated, digital signs are now becoming more and more popular. As mentioned above, these can be modified easily especially when you have promotions that expire every now and then. You can update these signs in as many times as you can without buying new ones. Most of these signs use LED and LCD technologies. These are mostly used for announcements, pricing, product images, and animated video clips. They're perfect to use since they look modern and they're eye-catching.
Indoor Wall Signs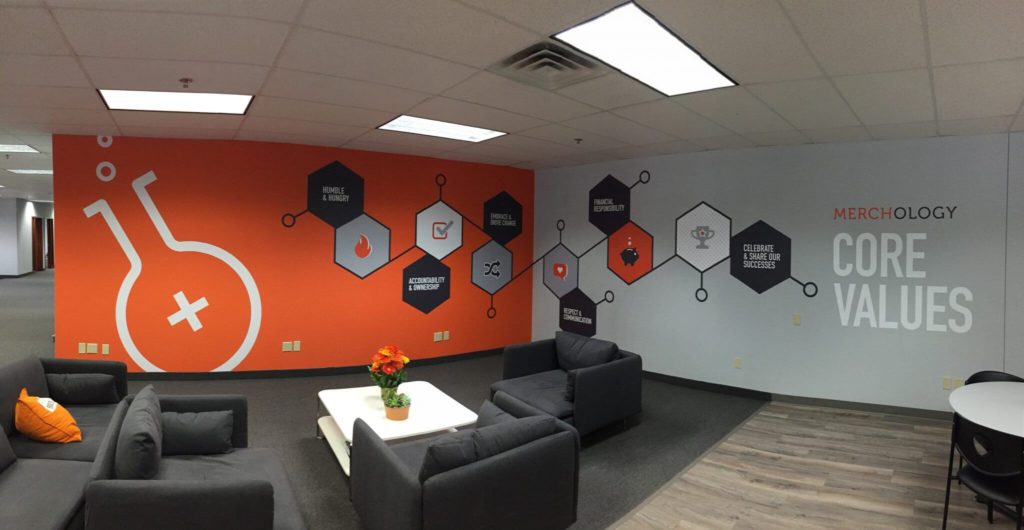 source: minneapolissigns.org
Indoor wall signs are becoming popular now more than ever. These are often used to display the company's history and the names of the executives. If your brand has a rich history that's worth displaying on the walls of the building, this is the best material to install. Most experts recommend using high-quality images to print in the signs to make sure your company's history is highlighted.
Plaques and Decals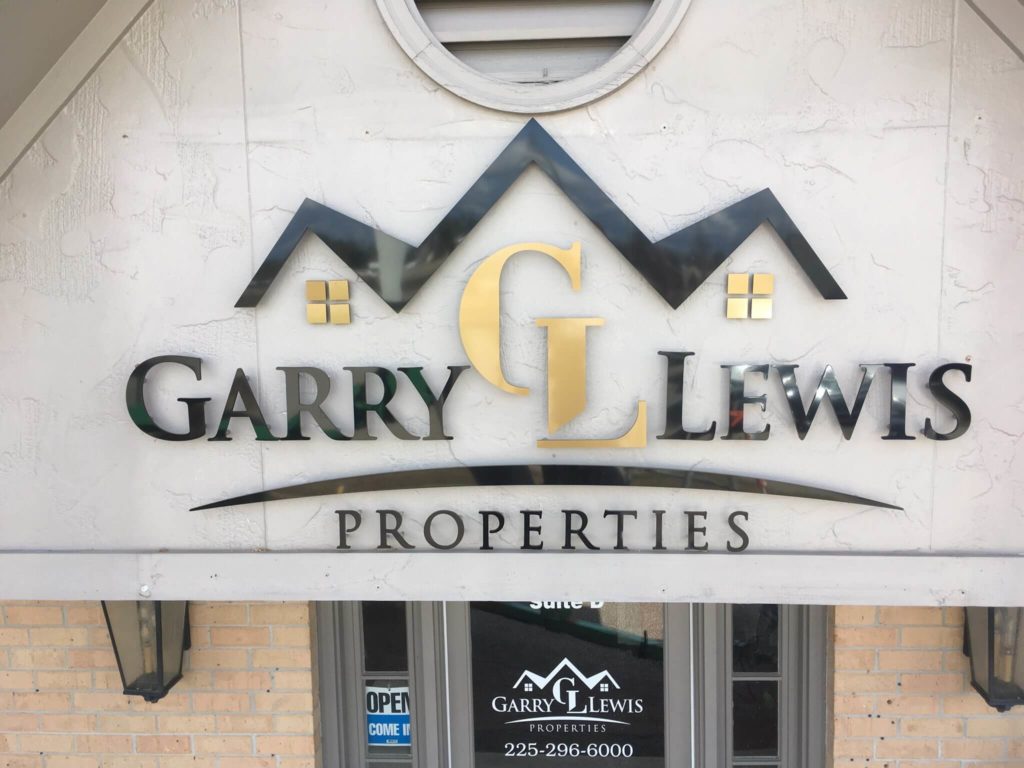 source: actionadvflags.com
What's more effective in kickstarting your employees' productivity than recognizing and honoring their accomplishments? Giving them customized plaques and awards are the best options to let them know that you value their hard work. There are a lot of companies skilled in designing badges, recognition plates, and trophies so finding one wouldn't be a problem. If you want to go extra, you can come up with custom plates bearing their names. Doing so helps boost your employees' morale and let them know that your company gives credit when it is due.
Takeaway
As easy as installing interior office signs can help in keeping the workplace conducive for working. Although these are not as important as having the most comprehensive systems for the business operations, the little things mentioned above can make working easy for your staff. Not only do they enhance the overall look of the office, but it also makes it easier for your employees to invite more visitors to your office building (which is the first step in building connections and relationships).