Any furniture that is used to sit or sleep should be a combination of both, comfortable and trendy, may it be a chair, bed, or sofa set. No matter how comfortable a sofa is, if it's not trendy it would never gain attention. An upholstered sofa set or bed wrapped in bright, vibrant hues softens the home décor and makes it more welcoming. 
Whenever you are buying a fabric sofa set, make sure it is aesthetically pleasing and at the same time, it is warm and comfy. 
Listed below are five upholstery ideas to make fabric sofas more comfortable and trendy:
Velvet in vibrant jeweled tones
source: pinterest.com
Velvet furniture is in vogue. The reason being glamour and comfort. When both needs are to be met, one can, undoubtedly, pick a velvet sofa set in vibrant colours to make a lasting impression. Velvet sofa sets in bright colours like sage green, red, electric blue, or mustard yellow would look much prettier with neutral colour painted walls lik peach, beige, white or off-white. 
Velvet in neutral colours
source: pinterest.com
From a mid-century styled home to a modern home decor, velvet sofas in neutral colours gel well in any set-up. Black, brown, white, and beige are the colours that stand out everywhere, against any backdrop. Here's a suggestion: try placing a neutral-coloured sofa in front of a well-lit, textured or vibrant hued wall and it will change the entire look of the room. 
Velvet in floral prints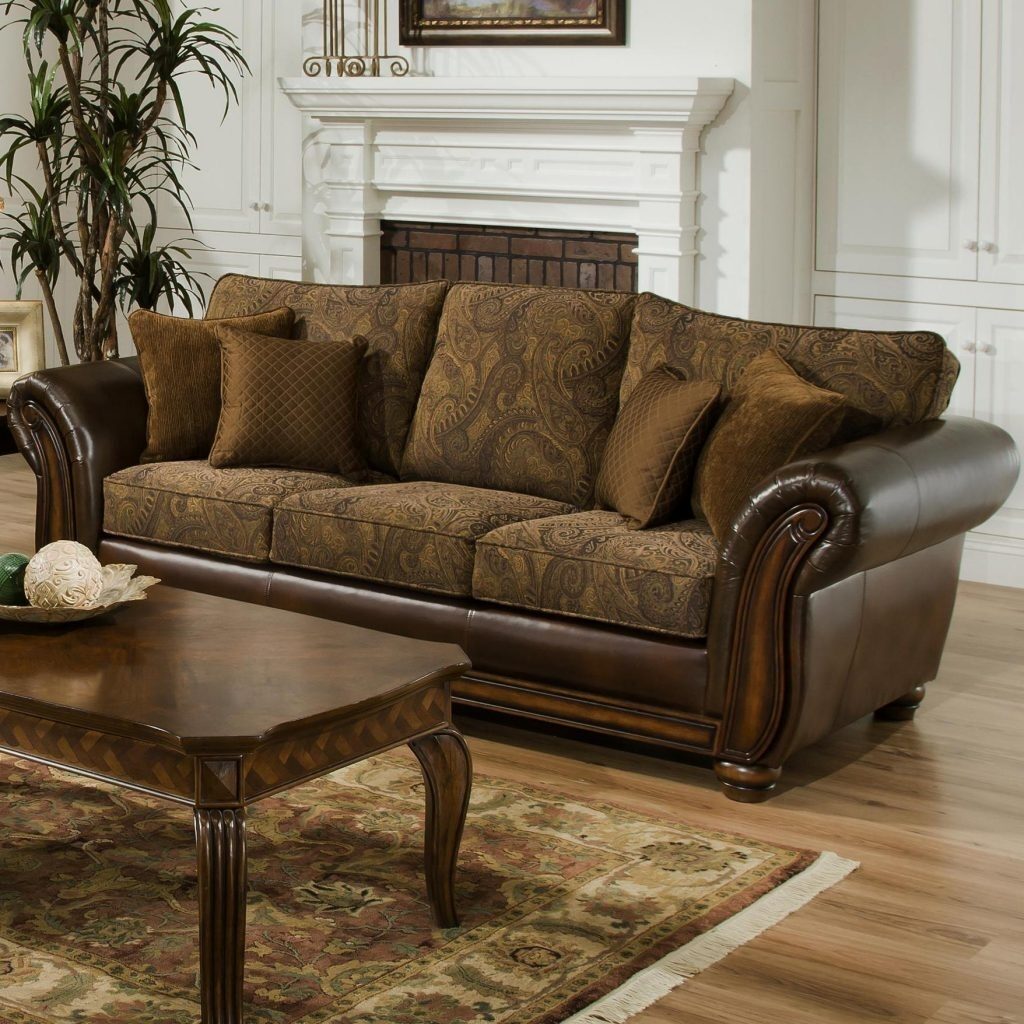 source: pinterest.com
Floral prints lets you bring the nature inside for every season. And when teamed up with velvet, it's like cherry on the cake. This glamorous combination screams comfort and yet is always in trend. So, when in doubt, bring home a velvet sofa in floral prints. Not just prints, but there are a plethora of designs available in the market.
Fabric in bold print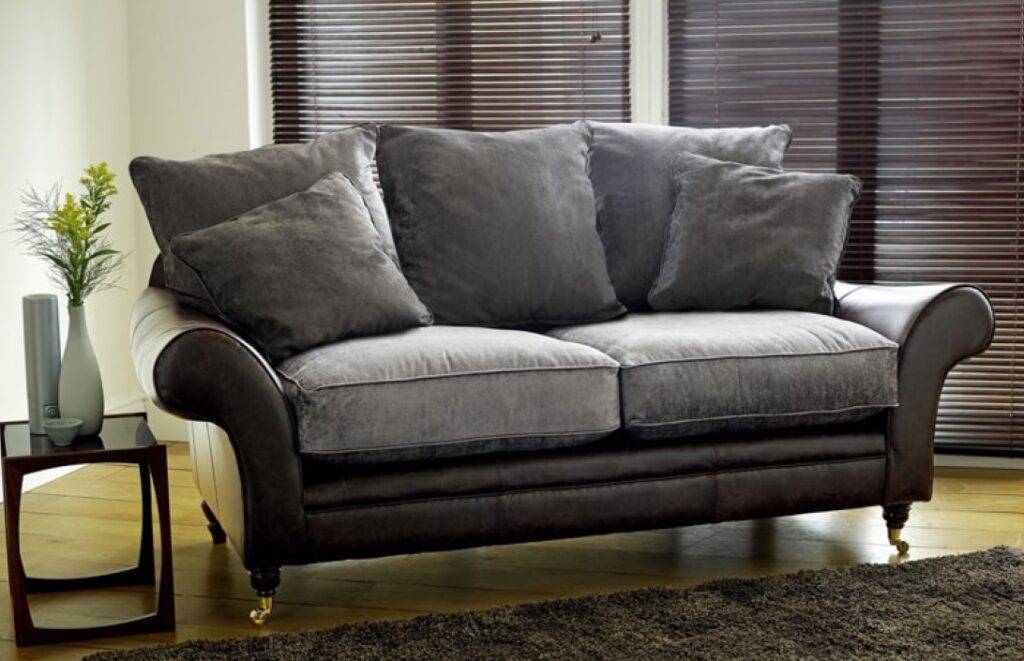 source: pinterest.com
Want to make a statement? A fabric sofa set in bold print should be your go to choice. Pick a print that will become a part of your home decor and you are sorted. From eclectic prints to bold motifs, choose the one that best compliments your personality and let it stun your family & friends with its statement appeal.
Performance fabric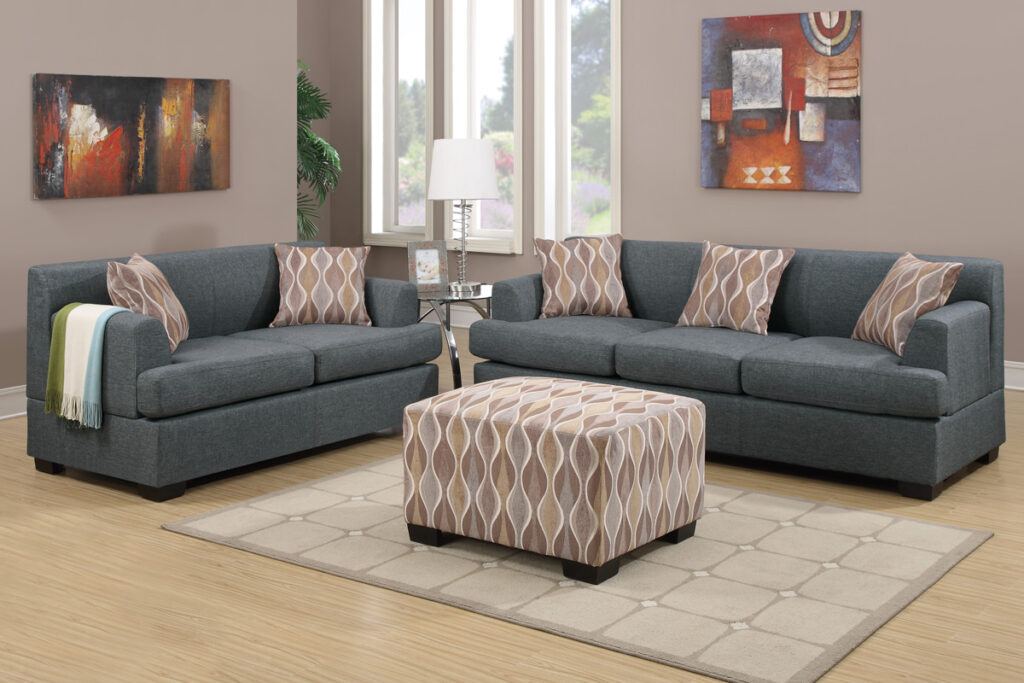 source: pinterest.com
When buying a fabric sofa, performance fabric is a wise choice to make. This fabric can be cleaned easily and is long-lasting. It's water resistant and designed to let you enjoy everyday life without worry of spills and stains. These sofas, hence, makes an ideal choice for active families with kids and pets. 
With the above mentioned upholstery ideas, your next purchase of a sofa set will definitely offer maximum comfort while looking stylish all the time. Some of the key factors to consider while buying a sofa set are: the fabric you pick and the colours you choose as they play a vital role in creating a focal point for your living space. If the right material is chosen, with minimum care and efforts, the fabric sofa set would remain new for years.