In Ecosystem bees are in the top position. They always help to create a balance between nature and human. Pollution and climate change are responsible for the extinction of the bees. We all know about McDonald's is a leading fast-food company. As a result of the bees decreasing, they take endeavour to save the bees.
The franchise of Swedish McDonalds has taken a step to collaborate with the agency which creates a world smallest restaurant. This tiny bee restaurant creation is totally based on bees endangered phenomena.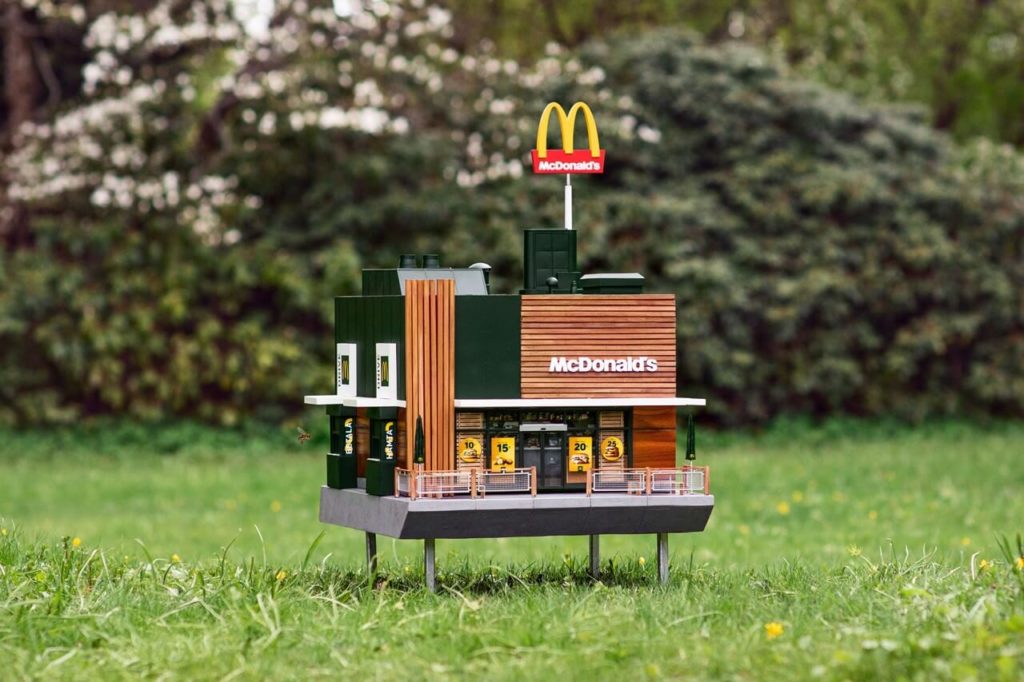 Source:hypebeast.com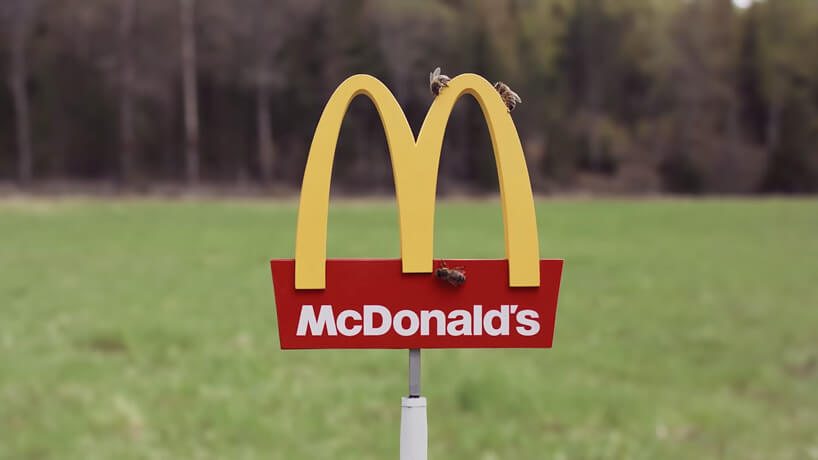 Source:designboom.com
McMansion is totally opposite to it. McHive is considered to be the smallest restaurant in the World. It is not suitable for human. It is a complete replica of McDonald's and there is an absent of fryer, seating chair, cash register, etc. They construct here the honeycomb for bees. This is the project of Swedish McDonald's. 

Source:hypebeast.com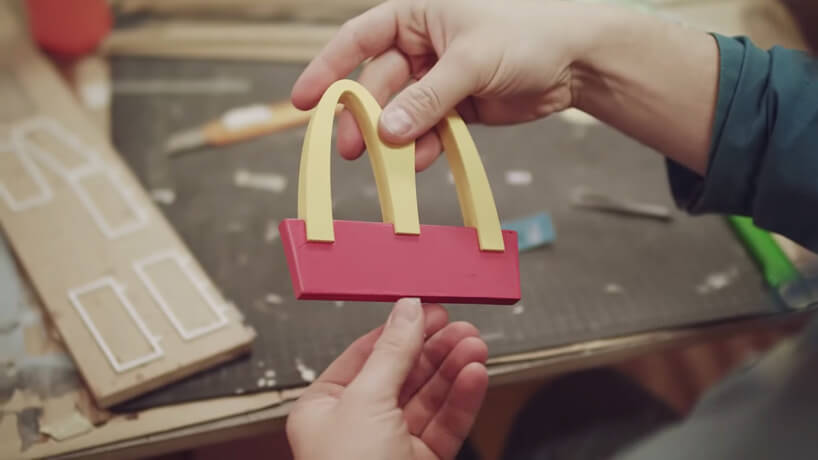 Source:designboom.com
You can notice that some McDonald's can use their roofs to install the beehives and to control environmental balance. Even they use many posters which are display in the restaurant related to bees.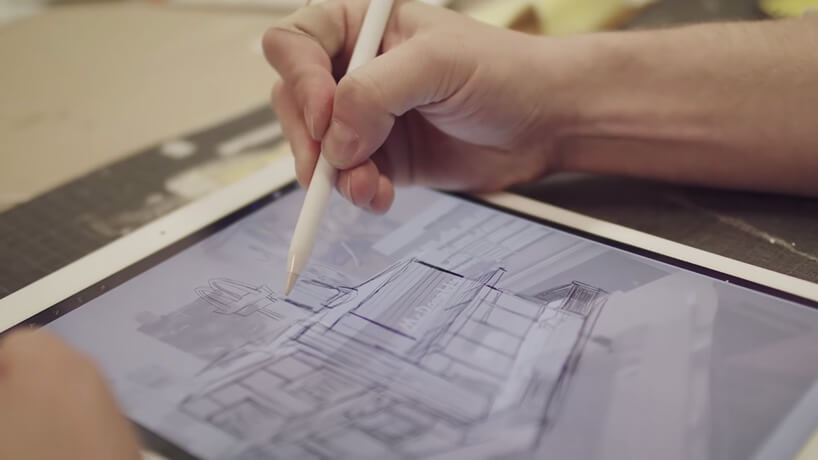 Source:designboom.com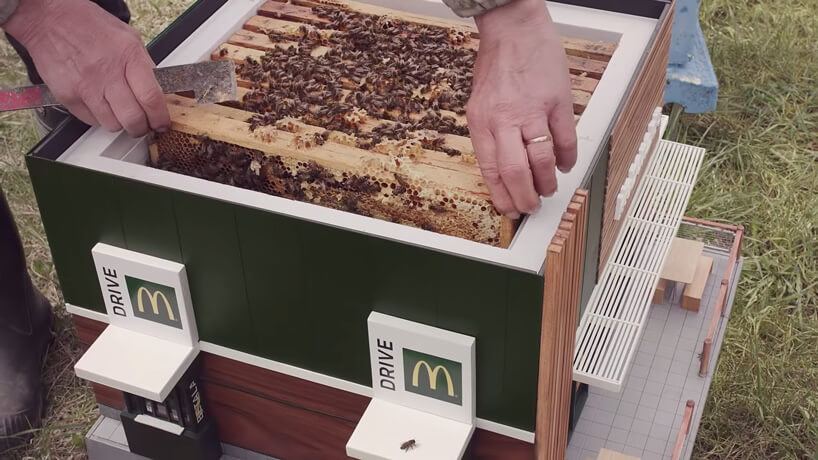 Source:designboom.com

Source:inhabitat.com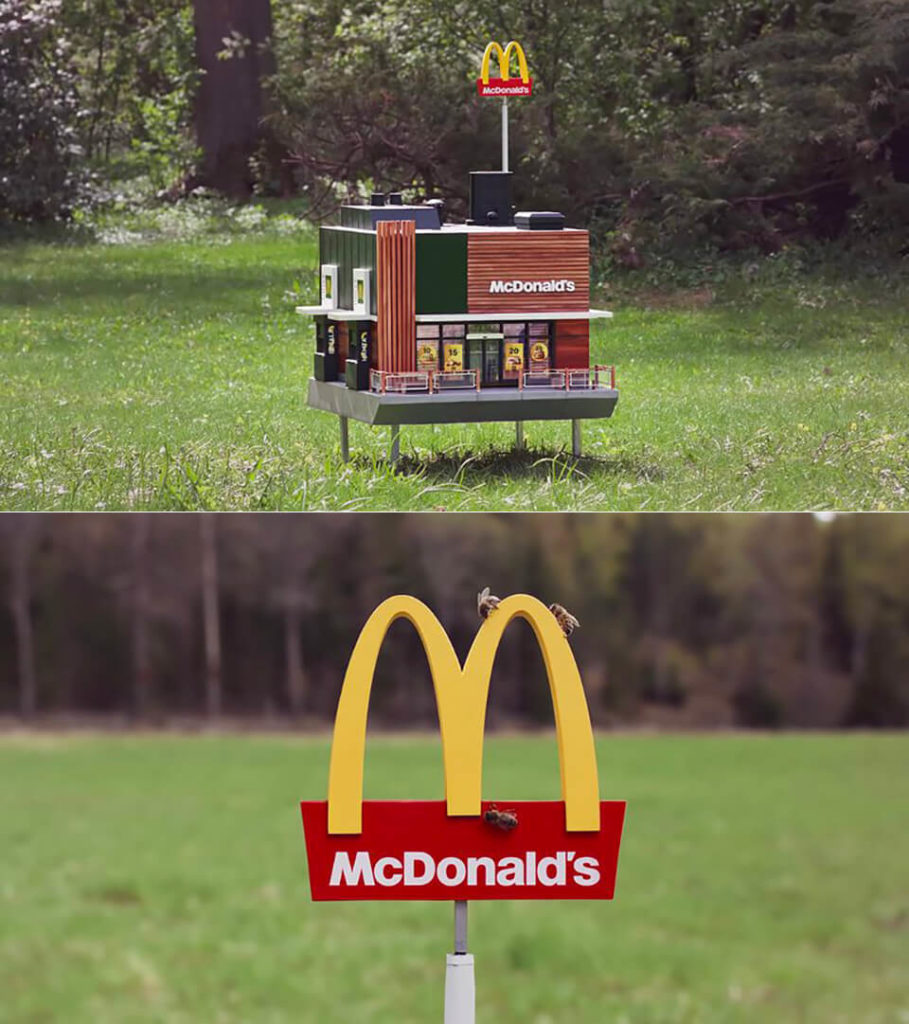 Source:techeblog.com
It is growing day by day and spread this custom in all the McDonald's. Now, this restaurant is decorated by the plants, flowers and wild trees to attract and preserve the bees. In the program of World Bees Day, Nicklas Nilsson won the award for this endeavour. This award always inspired them to increase this project. Moreover, they can also contribute to creating a healthy environment.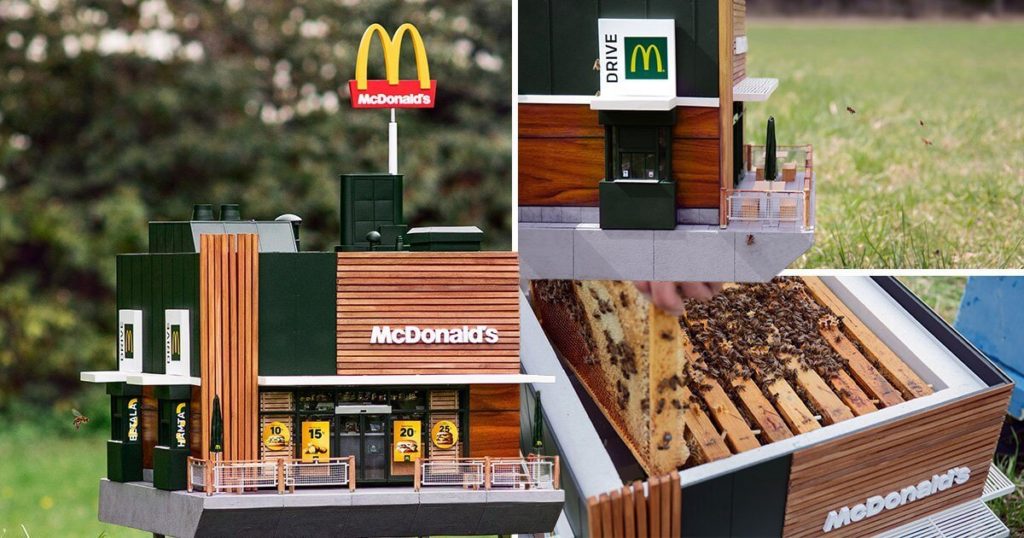 Source:metro.co.uk