See the best modern and unique granny flats at the architecture designs. Must visit and find the designs of the best unique and modern images for your granny flats.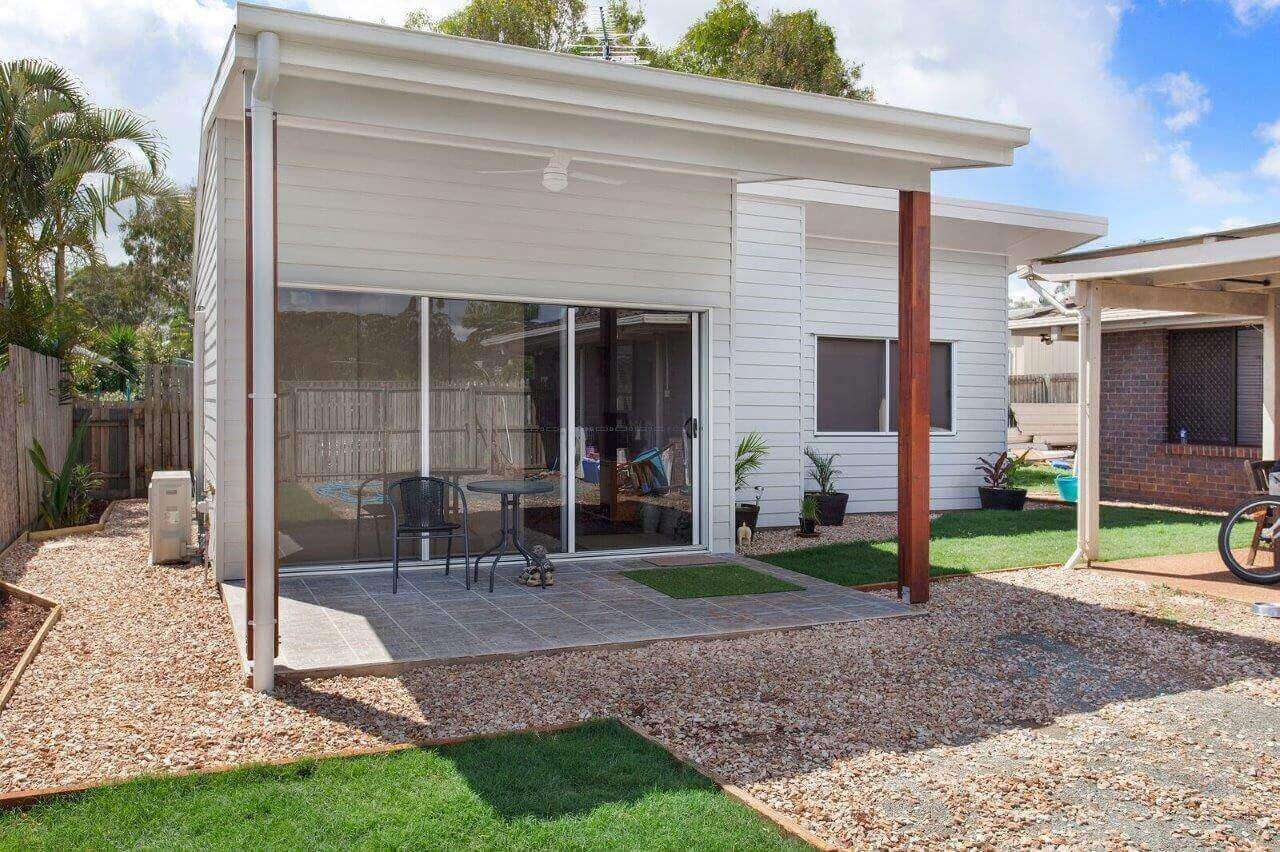 source: pinterest.com
Modern Granny flats are a self-sufficient living place located on the ground floor of a single-family home. They can be separated, or attached to the other residence. Usually, they accommodate aging parents who are interested in this type of housing.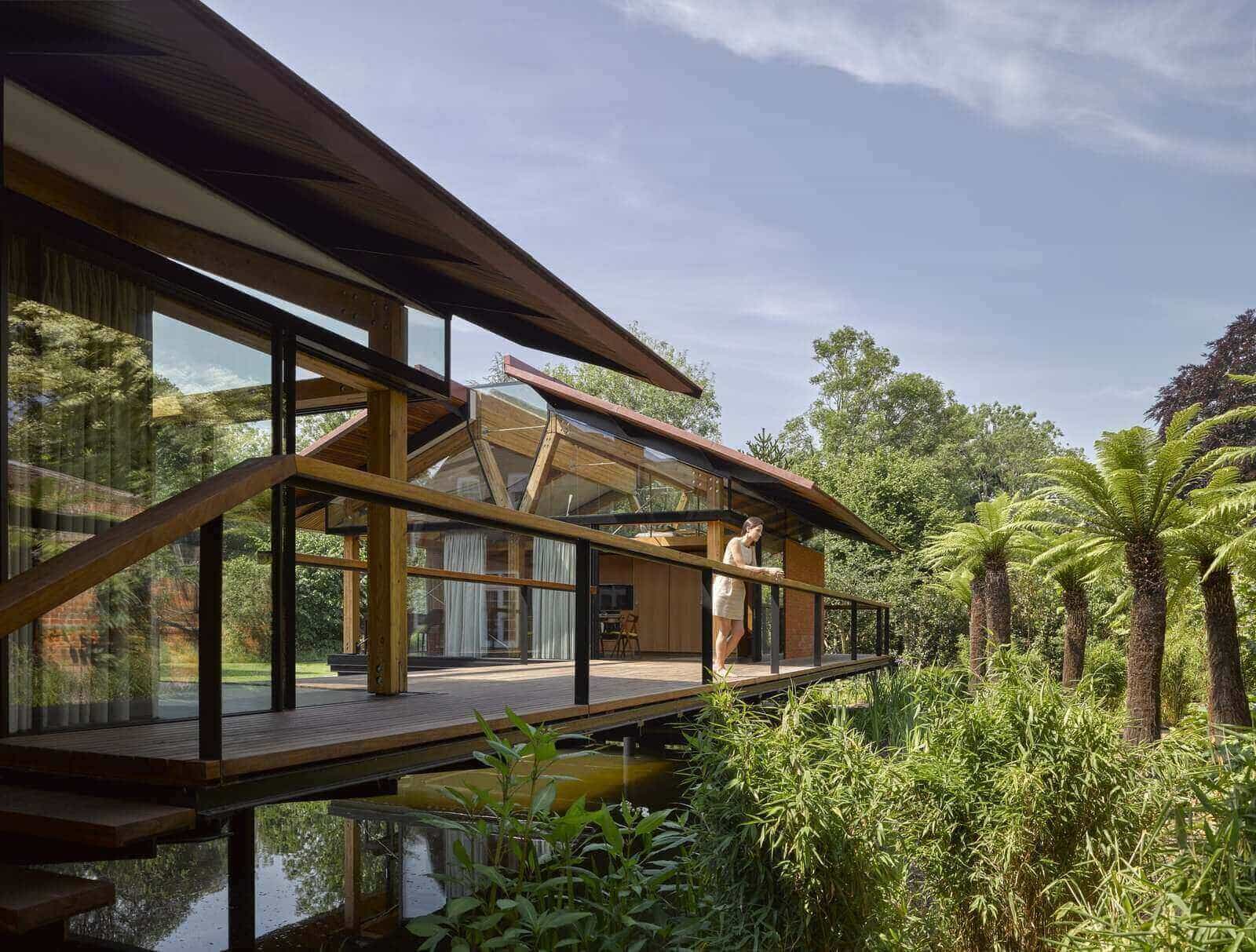 source: dwell.com
Rising property prices and expensive care home fees are making families opt to live with older relatives. Homeowners can also rent out the granny annex to supplement their income.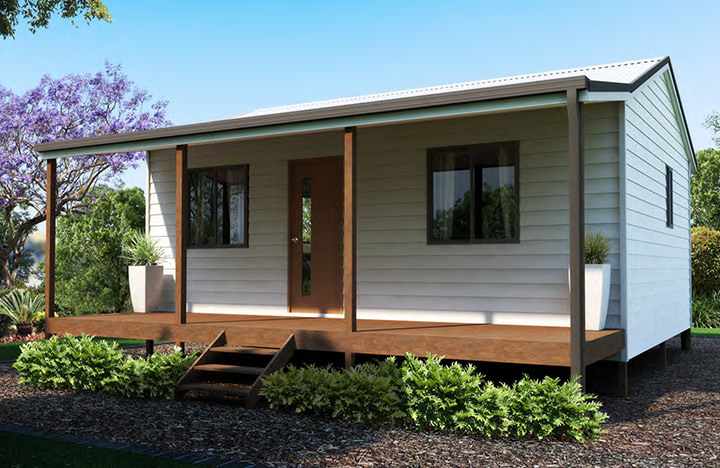 source: gjgardner.com
When building an ultra-modern granny flat on your property, you have to decide what amenities and features your granny flat will have and what it will look like. It has to be an attractive one. Select the material cautiously. They not only boost the aesthetics but also protect your home from weather and improves insulation. Some materials to use for the granny flat are: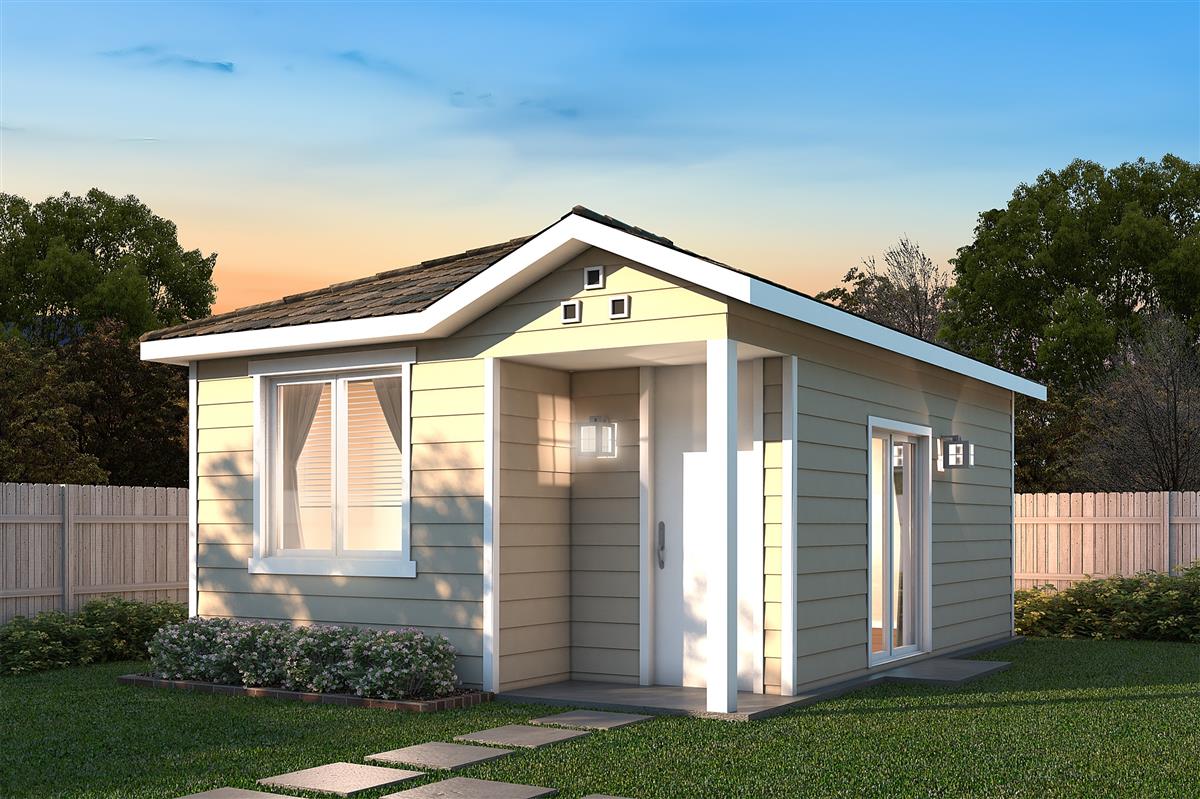 source: pinterest.com
Brick Veneer has a classic appeal and it blends easily with different architectural styles. They are in different colors. Though durable and strong yet the level of waterproofing and insulation is not satisfactory.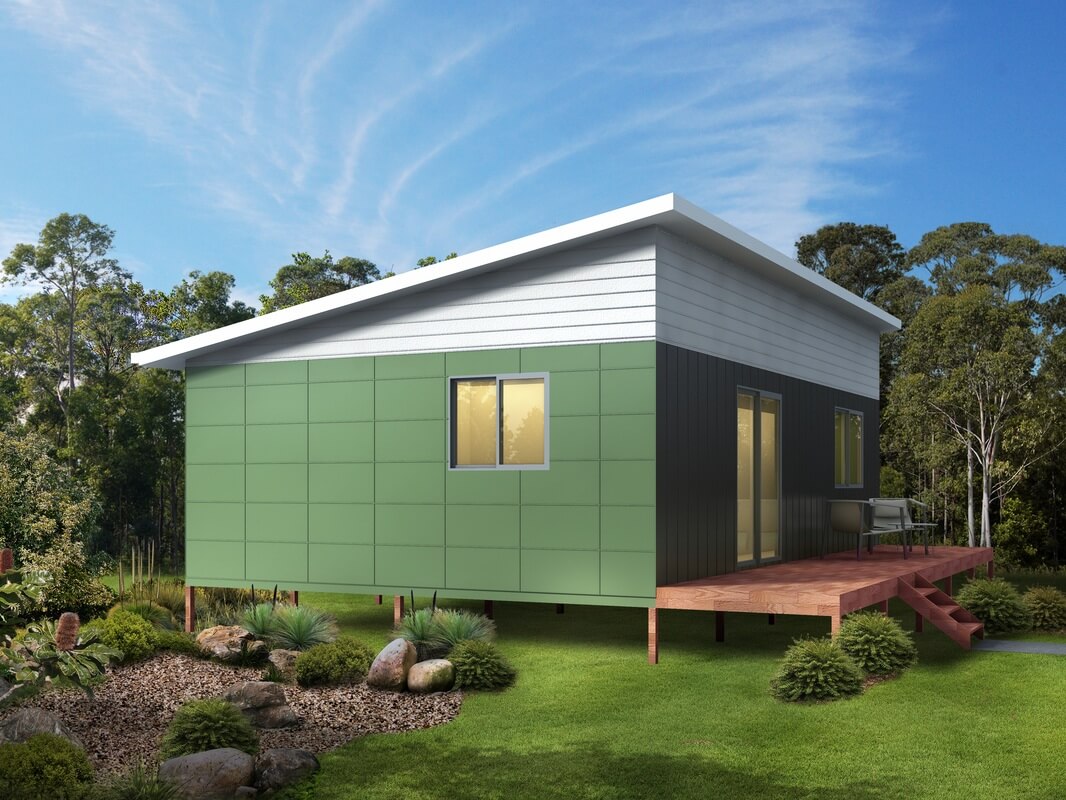 source: maxablespace.com
Wood can be chosen for building homes. Versatility and varied style are reasons for choosing them. Cedar, pine, spruce, and redwood are the chosen ones. The next favorite is vinyl cladding. This material is easy to maintain and is durability and resilience. It is available in a variety of finishes and colors and maintains the energy-efficiency of the structure. Vinyl sidings may be Horizontal, Vertical or Shingles. However, it is not an eco-friendly material and can't be recycled or reused.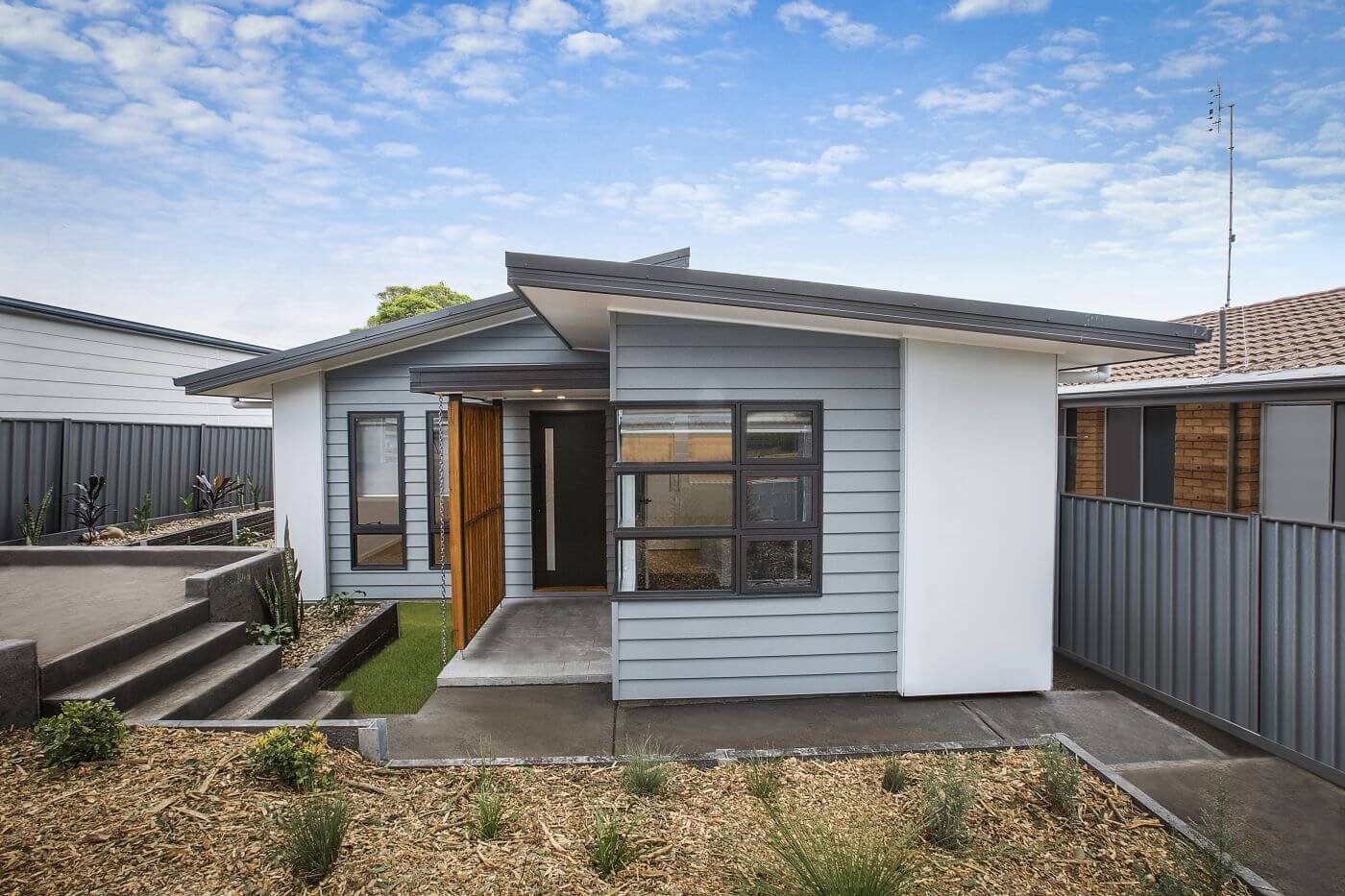 source: pinterest.com
Metals are tough and durable. They do not rot or mold and can retain color. They are pest-proof and fire-resistant. Metals looking like imitation wood are flooding the market presently. Steel and aluminum are mostly used. The benefits of metals are the resistance to rot and mold, low maintenance, colorfast property, eco-friendliness, fire resistance, and insect resistance.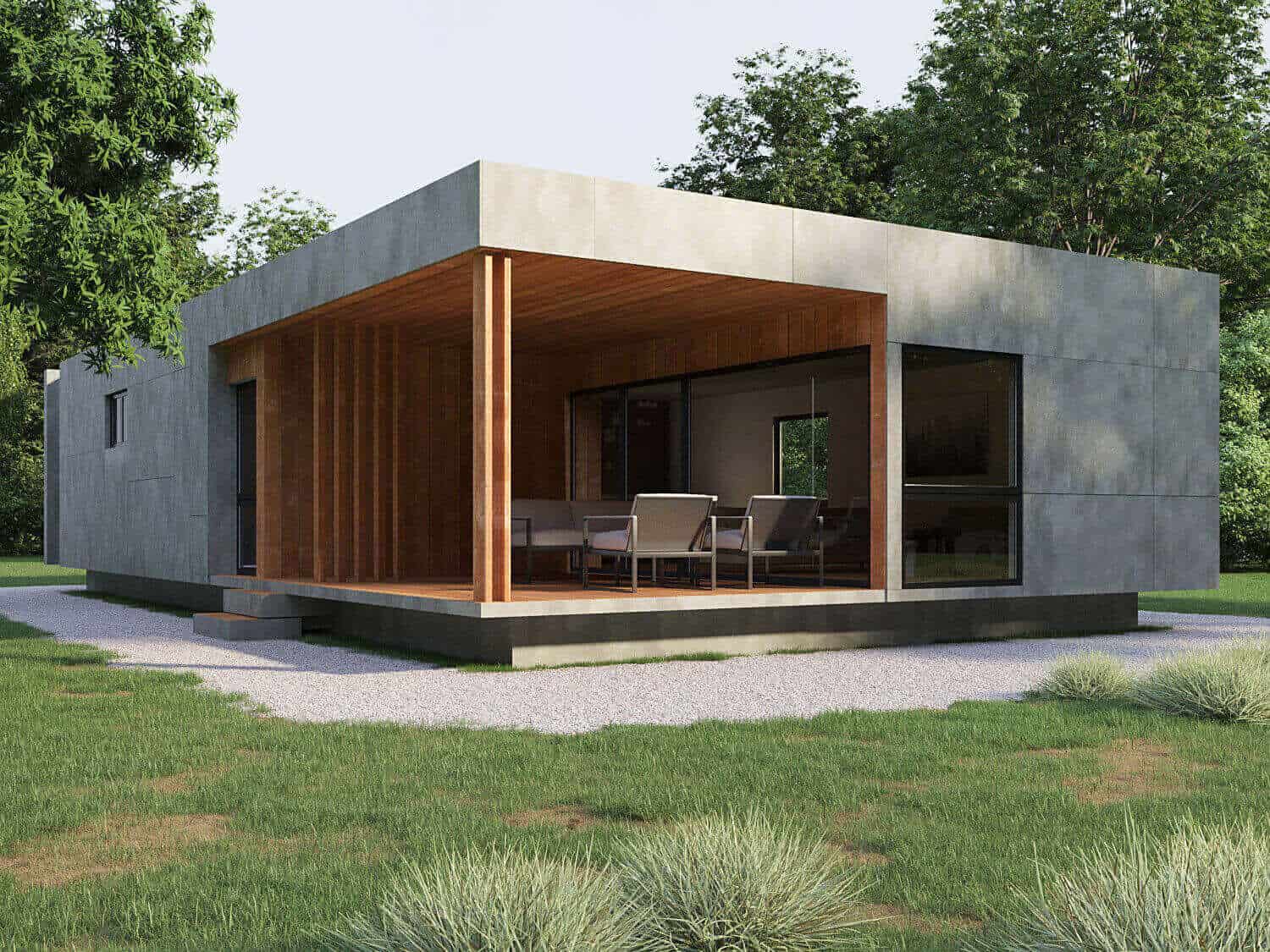 source: prefabulous.com
Stones like limestone, granite, and slate are mostly used as a siding material. The initial cost may be high but it is long-lasting and needs low maintenance. Stone veneers are used nowadays as they are cheaper and easier to install. Manufactured stone, foam panel stone, natural stone cladding, and stone veneer panels look like natural stone and many people opt for them as they are cheaper.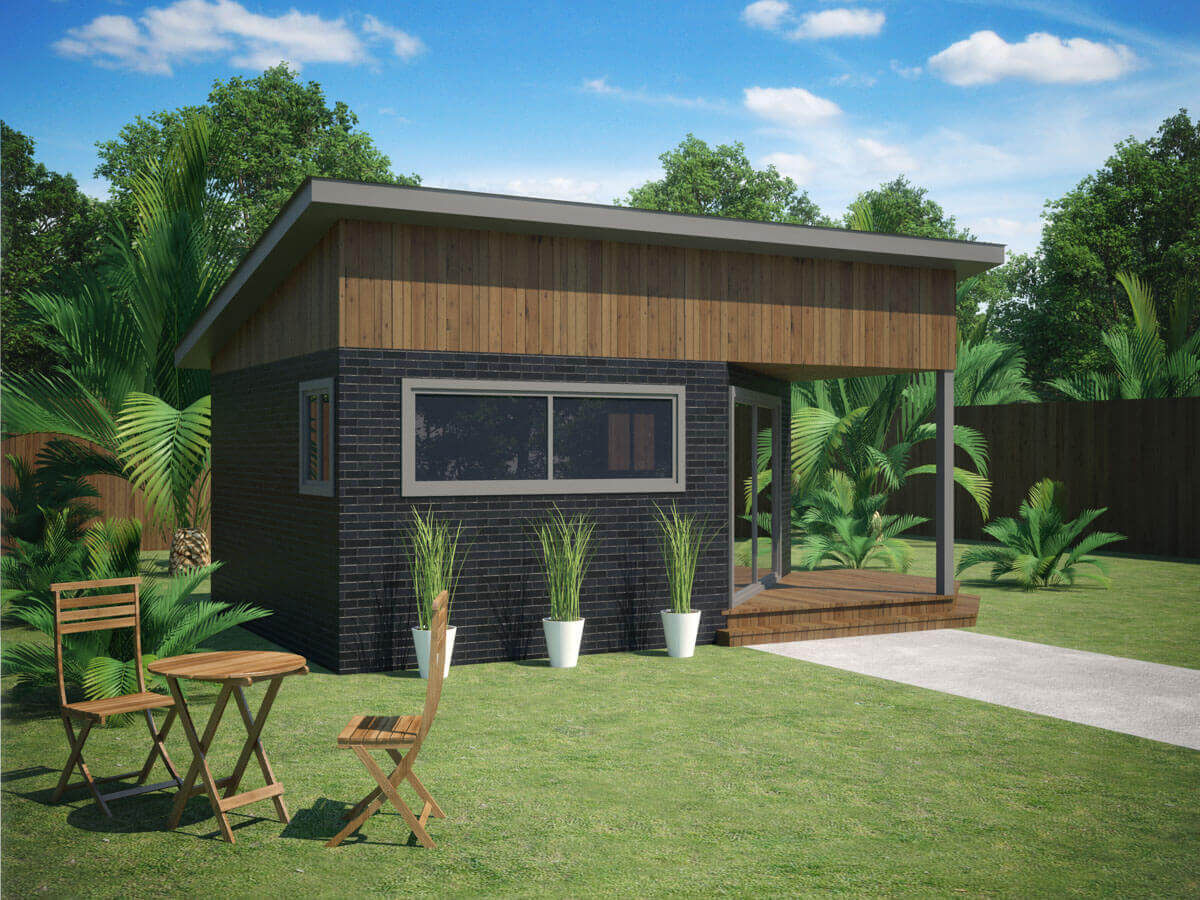 source: avalongrannyflats.com.au
The glass allows an influx of natural light, which is needed very much. The strong glass should be used to withstand wind and storms. It is very helpful in preventing ultraviolet rays.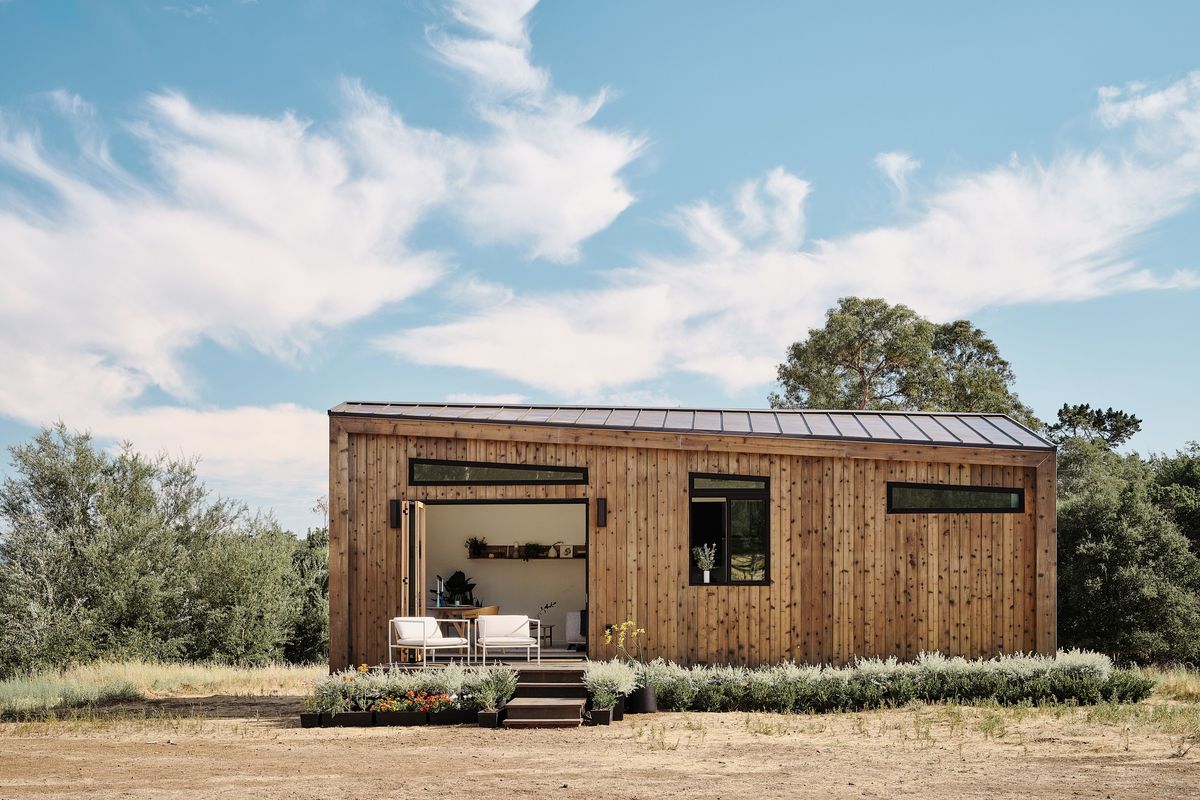 source: sf.curbed.com
Stucco is a combination of cement, lime or. There are various ways of putting it. Different shapes and textures can be given so different architectural styles can be produced. It can be applied on wooden, stone or brick surfaces. It is long-lasting, insulates the home, and fire-resistant. Noted for its strength and versatility, it can be painted in any color.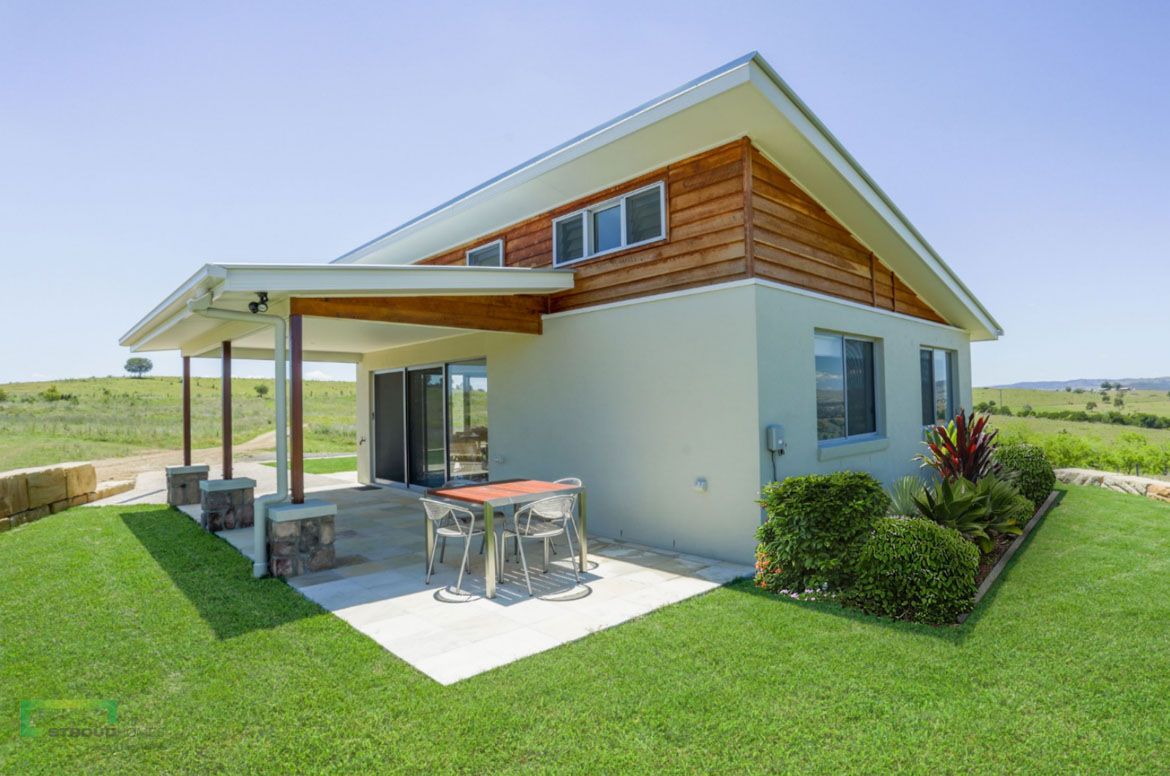 source: stroudhomes.com.au
After the material one has to choose the type of roof. The roof is an element that gives the architectural style to a house. Select a flat roof or a roof with a very low slope. It gives a sense of effortless elegance. Flat roofs require fewer materials, are easier to install and require little maintenance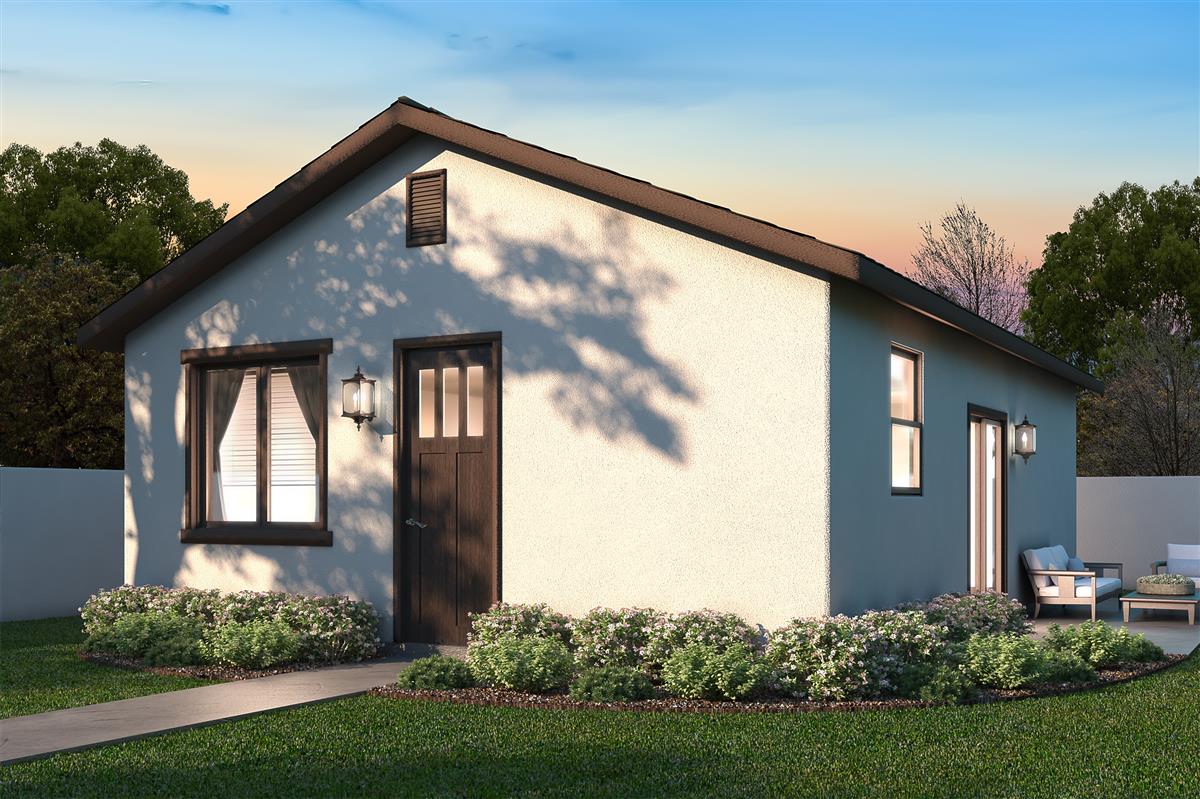 source: gjgardner.com
To create the illusion of a bright and open space use French or bi-fold doors, which allows plenty of natural light. Another advantage is that they are highly secure because of their multi-point locking systems.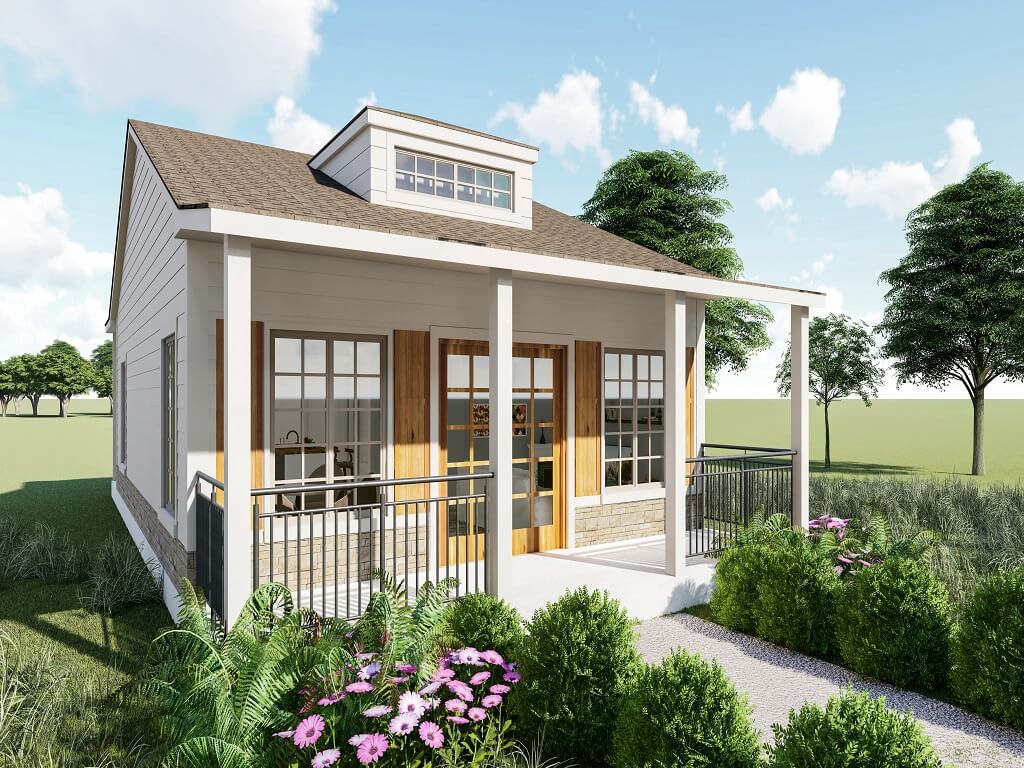 source: buyasmallhouse.com
Panoramic large windows not only enhance the aesthetics but are also cost-effective. Use window shades or fix a window film for protecting privacy.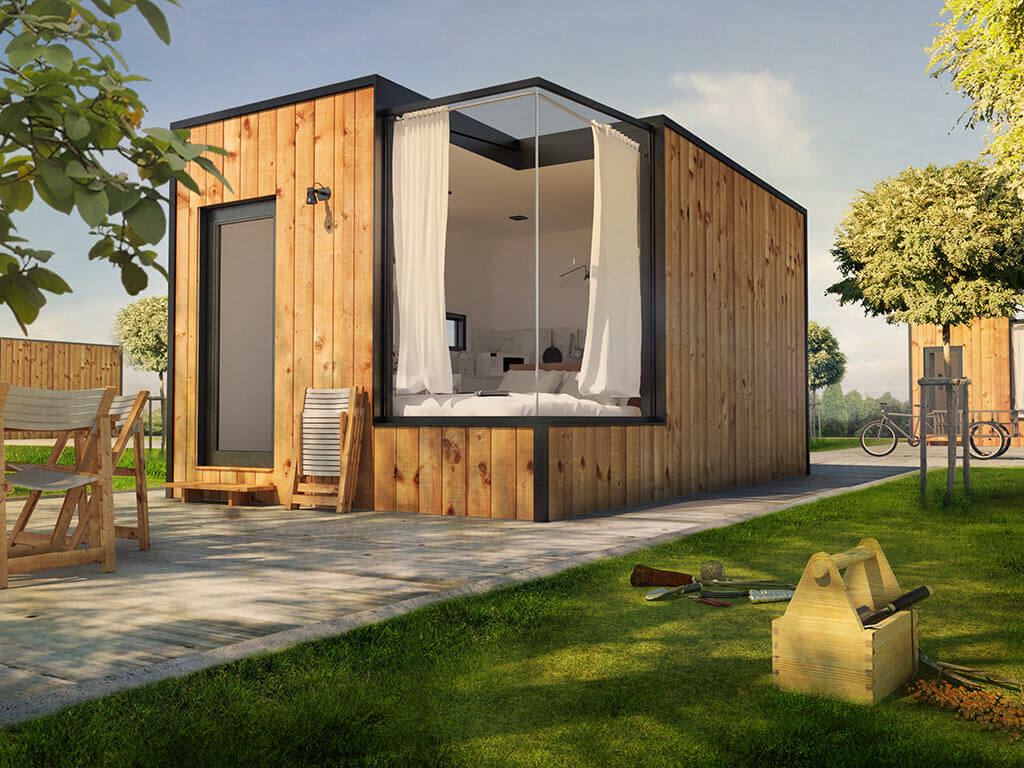 source: buyasmallhouse.com
Grow plants around the flat. It creates an oasis among the concrete boxes. Produce a vertical garden if there is a space crunch.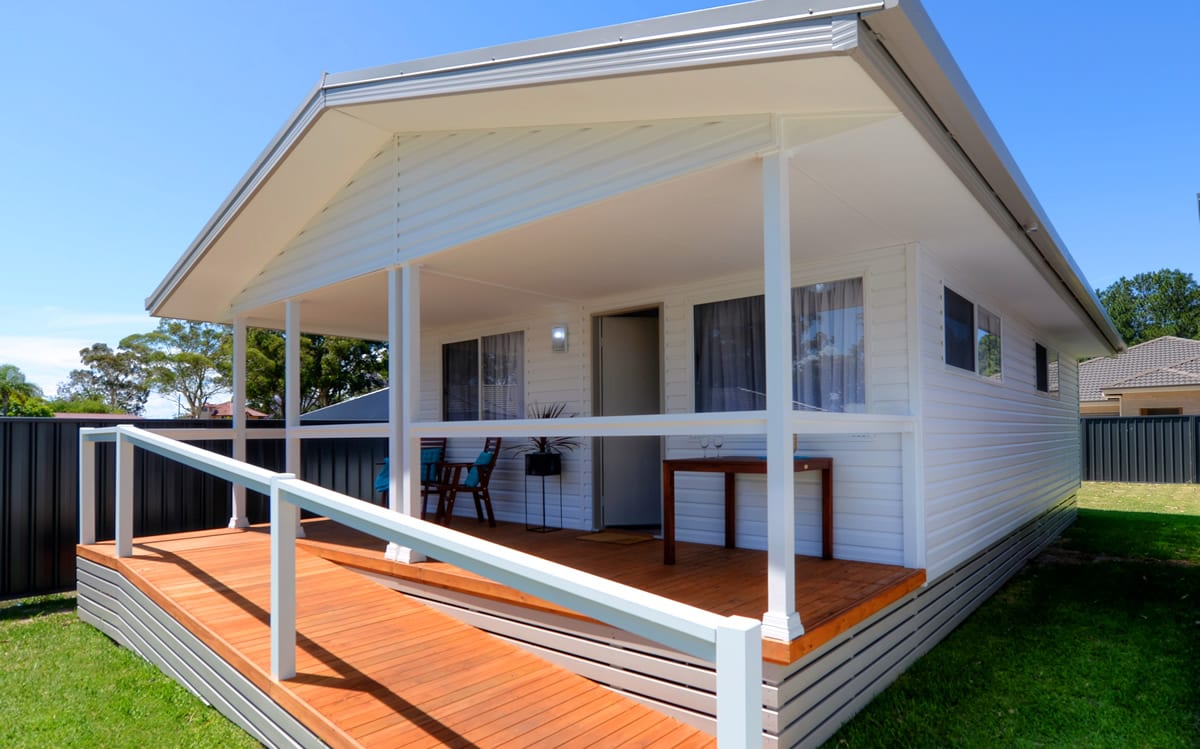 source: huntervalleyhomes.com.au
Play a mix and match with materials as it is a crucial part of exterior home décor. Plan it carefully. You can achieve a stunning visual effect on the modern granny flat designs.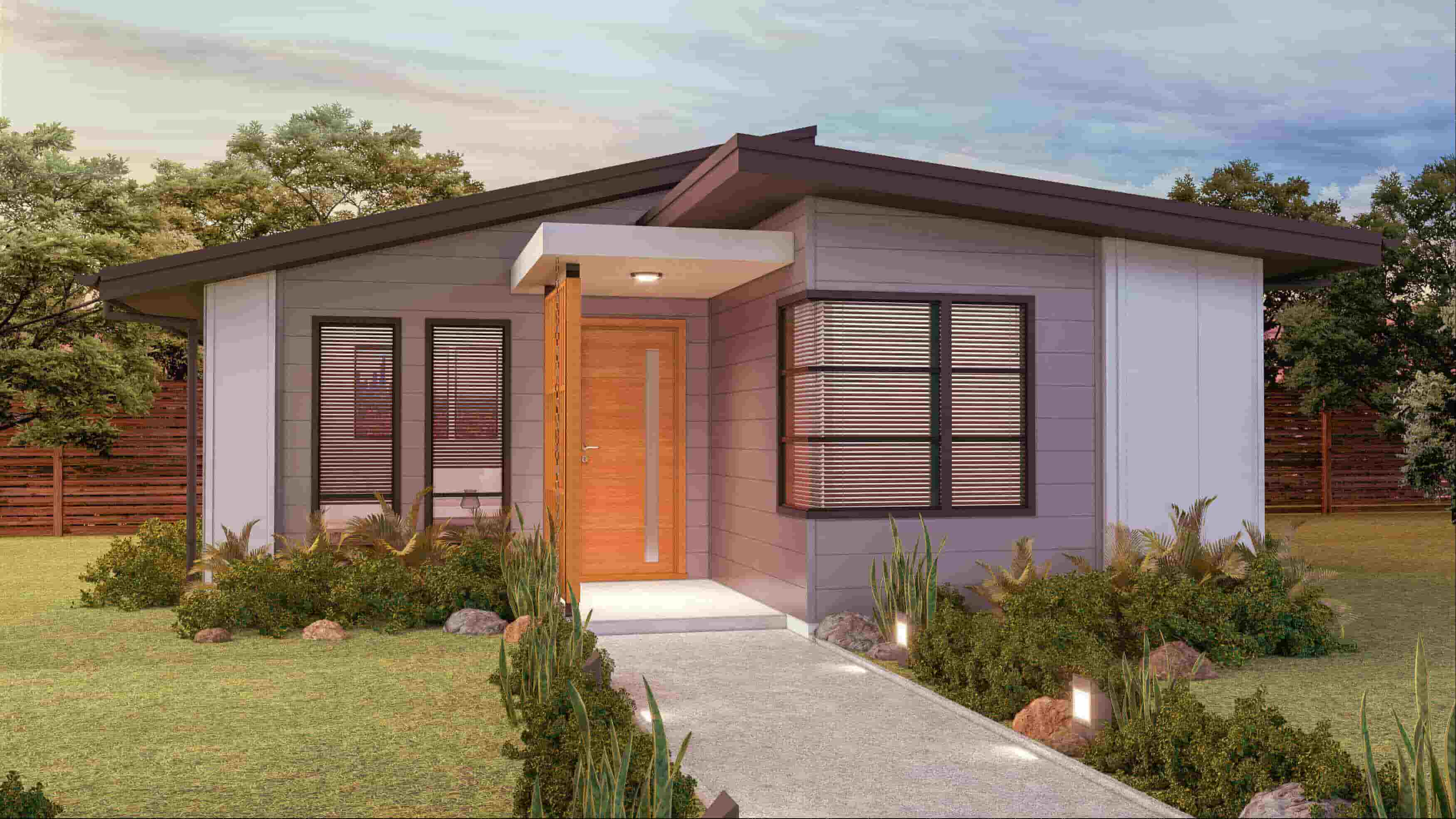 source: newcastledesignergrannyflats.com.au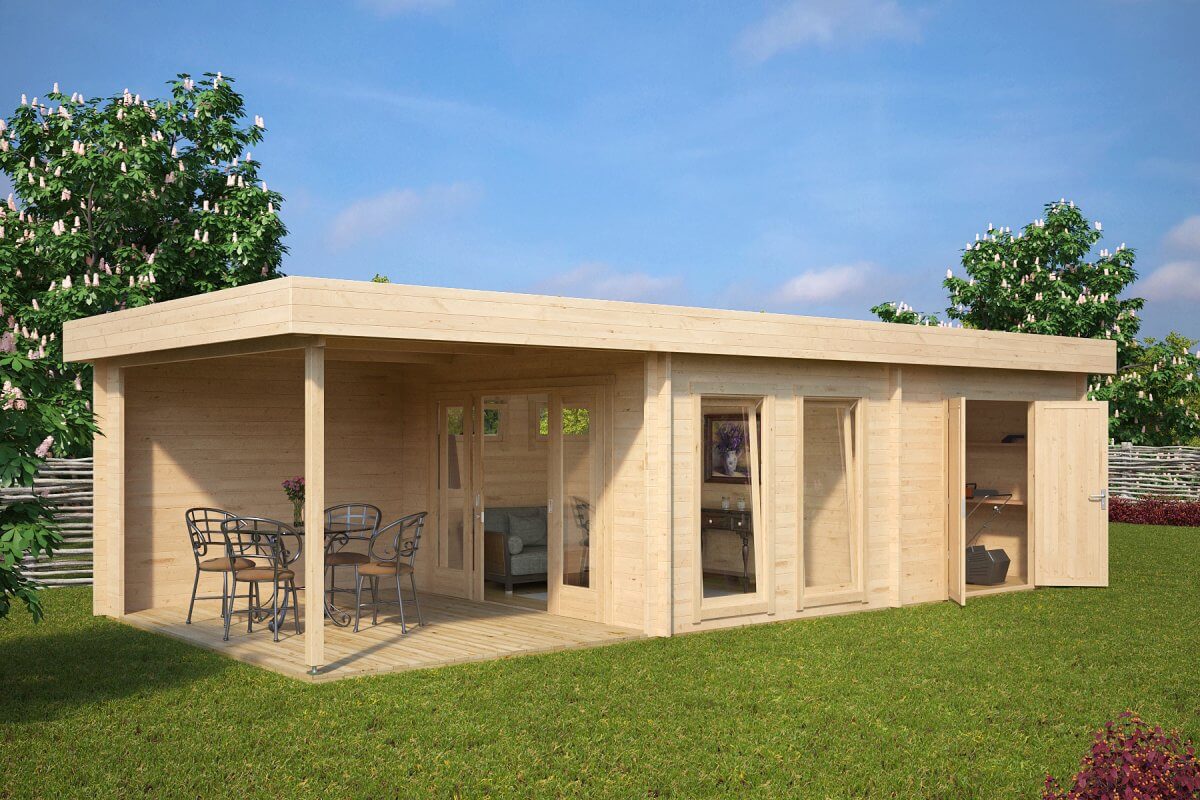 source: hansa24.com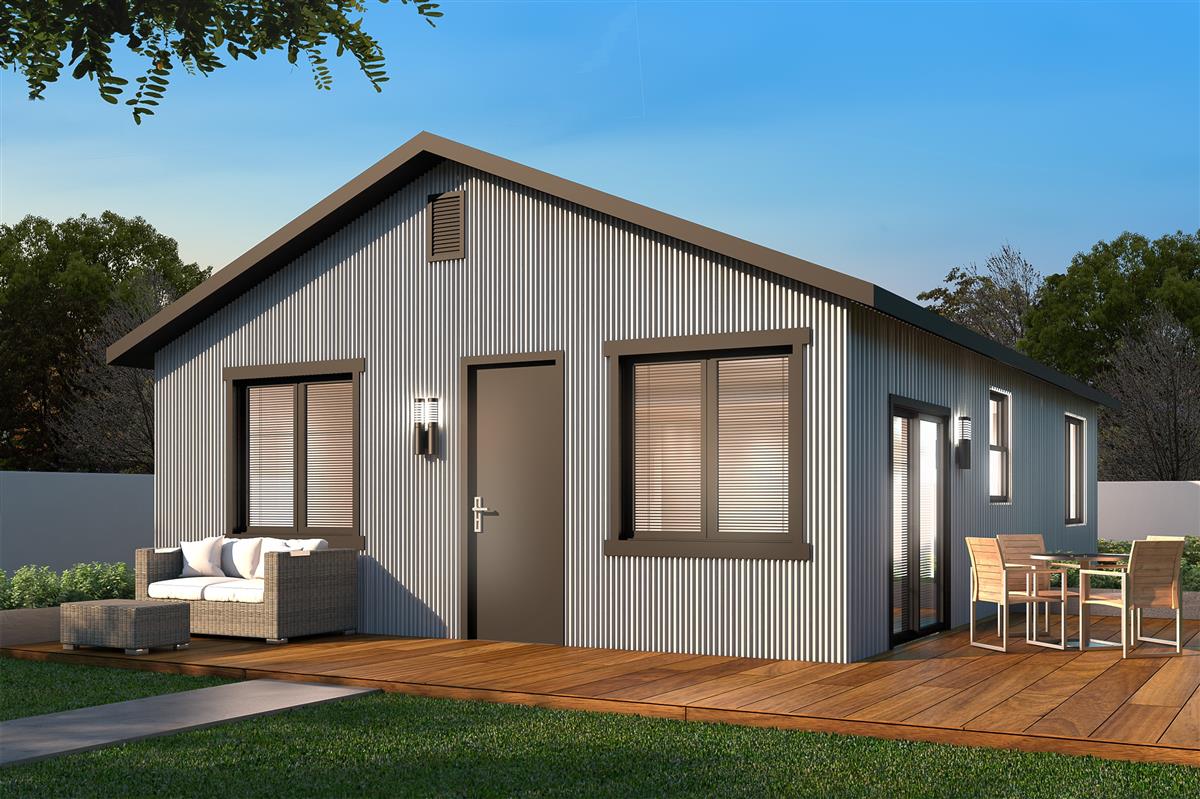 source: gjgardner.com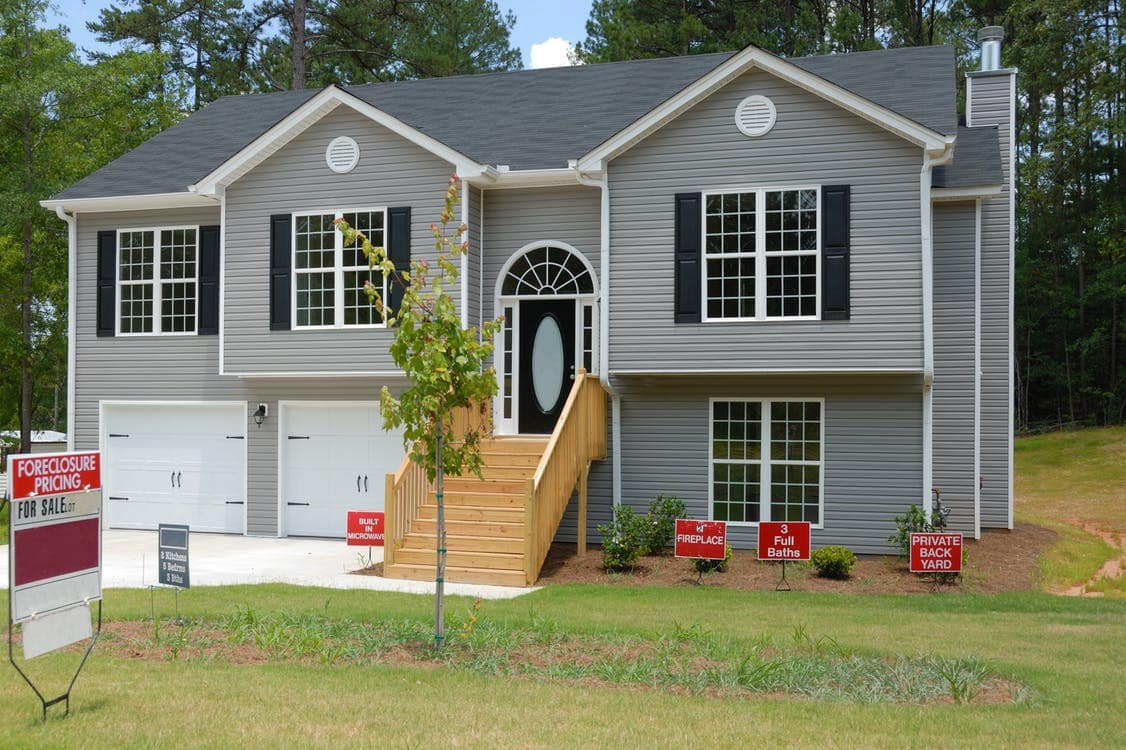 source: showme.co.za