An outbuilding can be a simple, cost-effective way to add extra value and square footage to your property. That can be converted by you or prospective buyers into a functional space tailored to your needs. 
A few of the possibilities an outbuilding presents homeowners are as follows: 
A workshop to complete messy projects, like furniture restoration away from your home.
A storage facility to keep garden tools or, for instance, seasonal decor, like Halloween and Christmas accessories that you only need once a year
Office space with an electric hook-up to help you better compartmentalize your home and work-life.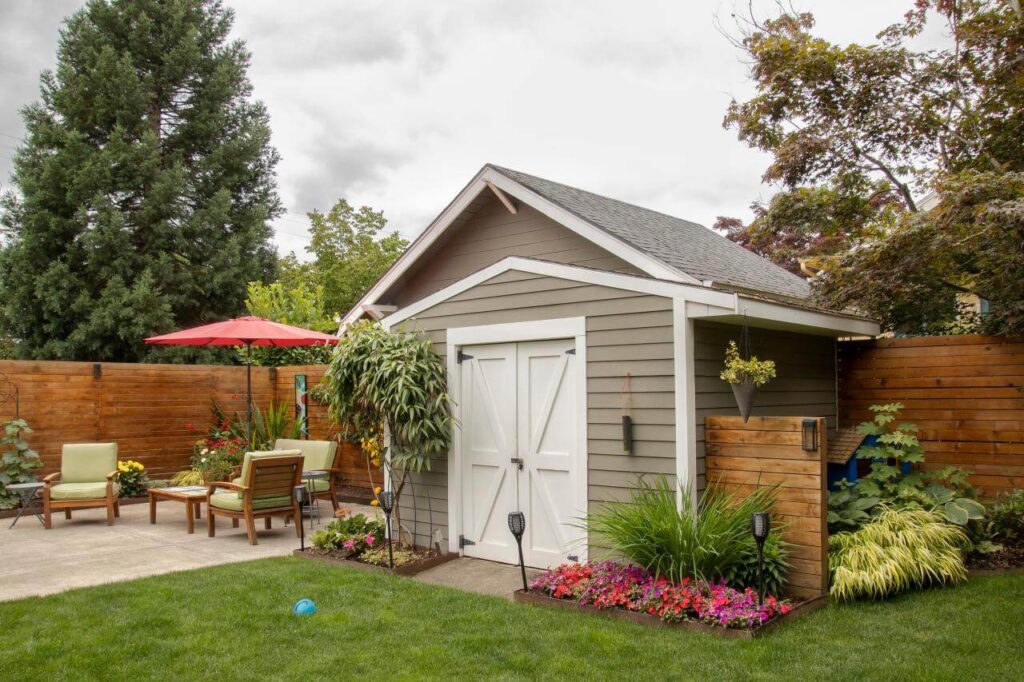 source: hgtv.com
Additional living space for relaxation, such as a reading nook or a place to observe wildlife in the garden
But, before venturing online to research and purchase an outbuilding you like, there's a significant obstacle to overcome first. It's essential to explore whether you need to apply for a permit before erecting an outbuilding.
Each state sets its laws concerning whether an outbuilding requires planning permission. As such, it's necessary to research state laws to see what rules apply to you.
Here are a few factors at The Architecture Designs which may determine whether a shed requires a permit:
The Dimensions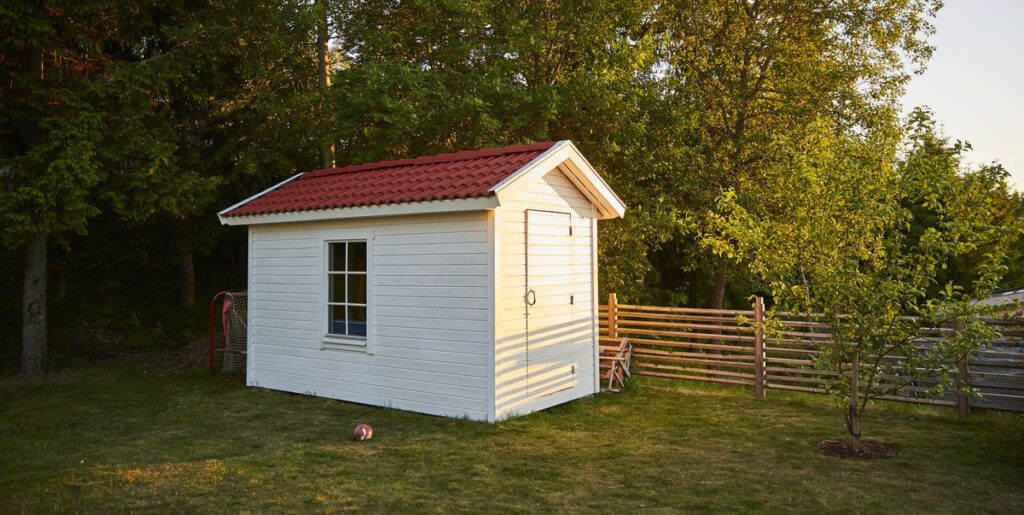 source: hearstapps.com
Generally, building permits are not necessary for small outbuildings such as a six by eight foot shed.
But for instance, in North Carolina, if the height of the shed exceeds 12 feet, the state may require a zoning permit. In other cases, the floor area of the shed can't exceed a set percentage of the size of the owner's lot.
Electric Hookup
With plans to wire up the outbuilding with power, you might need to notify the local government to ask if there are any building regulations you need to abide by.
Intended use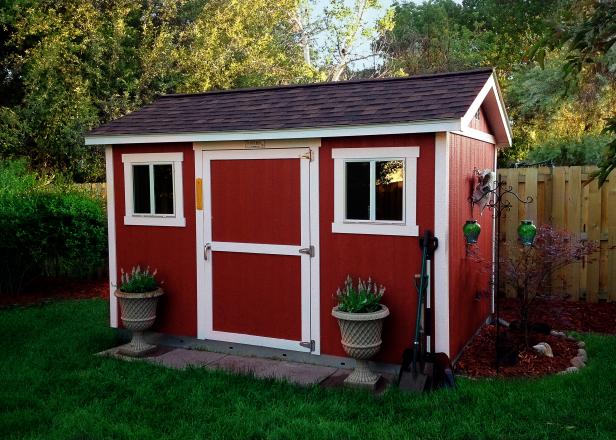 source: hgtv.com
If, as suggested above, you want to use the outbuilding to conduct a business like a cat hotel. The local zoning department may request a visit to inspect and assess the structure and safety of the new building first. 
Neighborhood Regulations
In some neighborhoods, there are covenants in place which everyone agrees to before moving into their property. This could be things like keeping garden areas tidy. Or a request to submit new building plans to your neighbors for a vote on whether it will impact the look of your shared outdoor view.
Community covenants are often in place to preserve the look of the community. Therefore, it's worth researching what, if any, covenants apply to your pursuit to create an outbuilding in the backyard.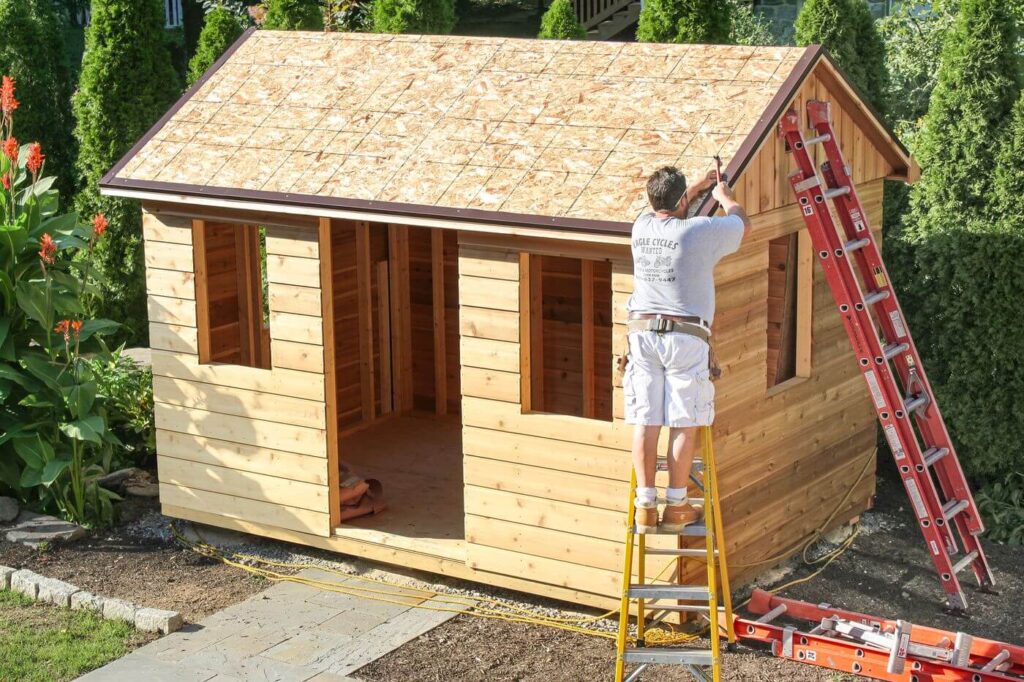 source: pinterest.com
After all, if the next-door neighbor were to install an unsightly outbuilding that didn't fit the neighborhood's aesthetics, you may not be too pleased. 
By checking if there's any neighborhood restrictions for constructing an outbuilding, you can prevent upheaval in the neighborhood caused by an unwelcome backyard addition.
Should you continue to source and build a shed without looking up your state's rules for building. You could receive a hefty penalty from the local government. This will be in addition to the time and money it will cost to remove or relocate your new outbuilding.
Therefore, it's advisable to contact your local zoning department to query whether adding an external building is legal. And whether there are any guidelines detailing restrictions for an outbuilding's size, intended use, and so forth.
Once you're accustomed to the outbuilding rules, you need to follow. Then, you can start your buying journey with confidence. And begin dreaming up how to customize and make the extra space your own.