We all know that organizing a kid's wardrobe doesn't last long. They screw it up while we clean it up. It's a never-ending circle of chaos. But I've discovered a few tricks for keeping your kids' closets organized! So here are my top tips for a kid-friendly closet organization that they can handle on their own. It's necessary to know how to organize a closet, but keeping your children's closets organized is no easy task! Not only do toddlers have a lot of stuff, but they're also not known for their ability to put it all back where it belongs.
It is your responsibility to design a closet system that can help maximize space and storage if you want to ensure that your children keep a little bit of order in their closets. Divide up your space to give everything a place, and provide storage that can grow with your children as their demands develop. And make everything available to them so they can simply discover their belongings and return them to the proper location (so you aren't stuck doing it for them).
Wardrobe For Two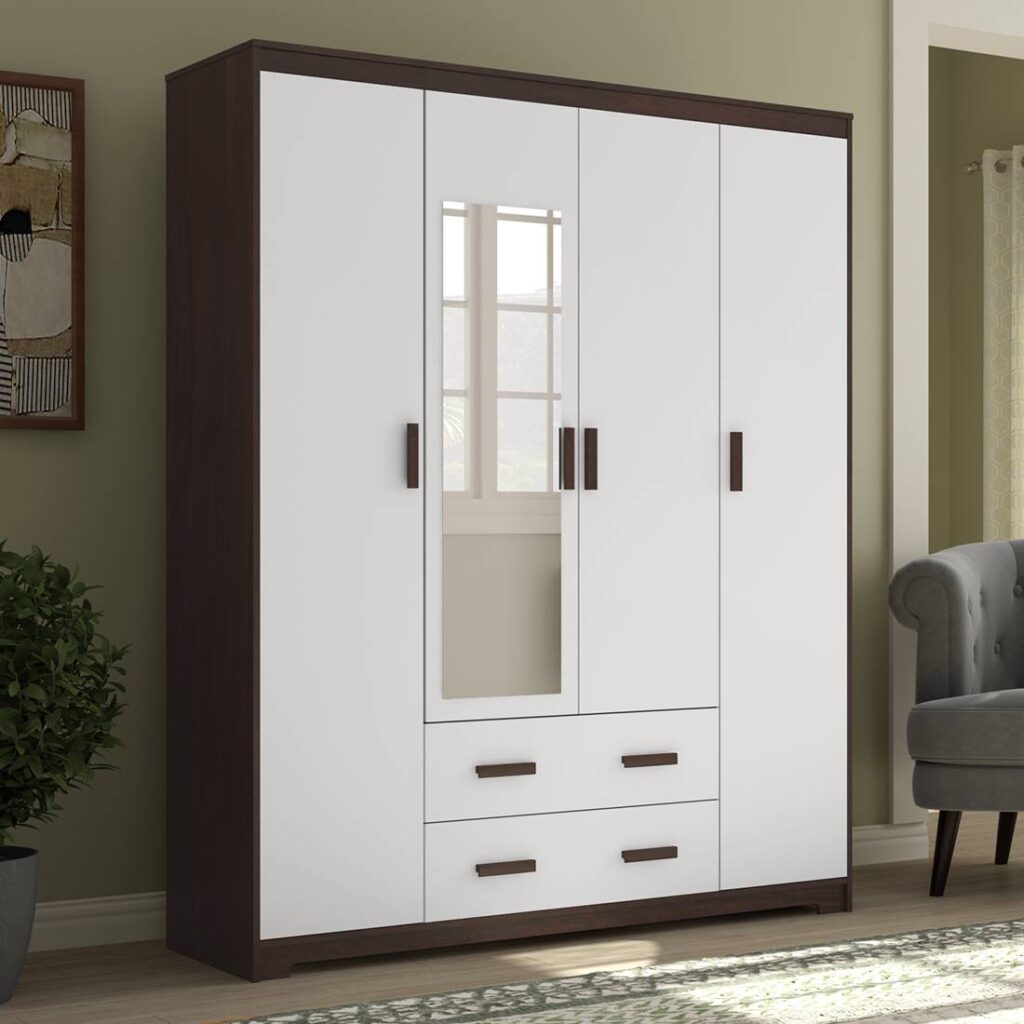 source: urbanladder.com
When children share a closet, creative kids' closet organizer ideas might help to keep the peace. This closet's symmetrical design provides each child with their own storage space. Racks on either side of a central unit make it simple for each child to access their stuff. Each drawer in the common dashboard has a big, bold label indicating who owns it.
Storage That Expands
Choose wire to create kids' closet storage that will grow with them. The repositionable components may be simply needed to fit larger clothes and a variety of accessories. Do you require extra hanging space? Repurpose a slide-out drawer unit as an organizer and add a new clothes rod to the closet. Many systems have special features that may be added later, such as shoe racks and hanging baskets.
Stylish Closet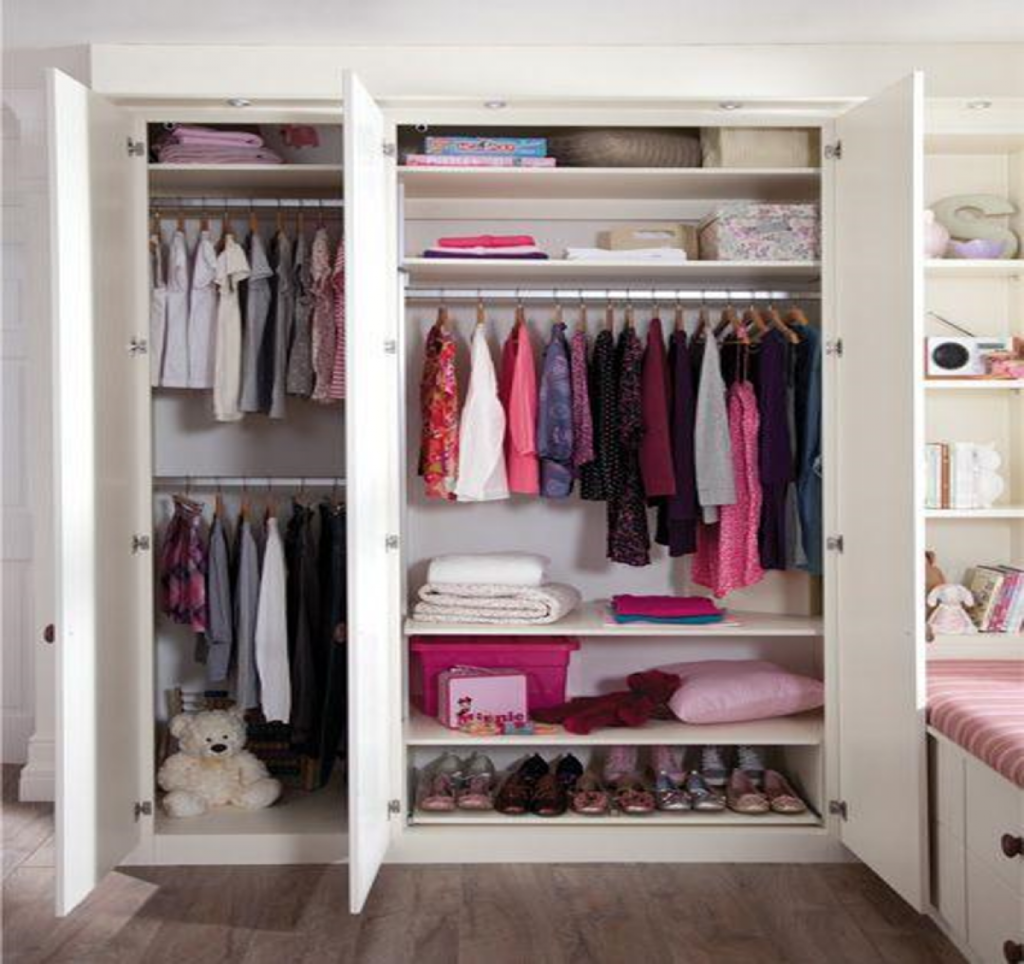 source: versarobes.com.au
Use containers and baskets to keep items that won't fit on hangers or in drawers if your child's wardrobe has built-ins. Socks, underpants, and other ordinary things are stored in a big metal basket. Treasures and mementos, such as first report cards or baby teeth, are kept in colorful boxes on the top shelf. Choose store-bought kid's closet dividers if your child's closet lacks built-ins.
Involve The Kids
Inviting children to participate in the organization process may surprise you with how eager they are to assist in cleaning and keeping the closet organized. Encourage toddlers to tell you how they'd like to organize and keep their favorite stuff. Let them allow pick out their favorite kids' closet dividers. Collaborate with older children to arrange the area, then let them loose to decorate it with their preferred colors and designs.
A Curtain Call
Closet doors are necessary, but they may be dull and inconvenient for little children. Remove the door and put a curtain rod over the door frame for a unique look. Add a colorful drape that slides effortlessly and hides the clothes-organizing dividers in the kid's closet. This closet's colorful fabric panel matches the vivid yellow wall treatment.
Clever Storage Solution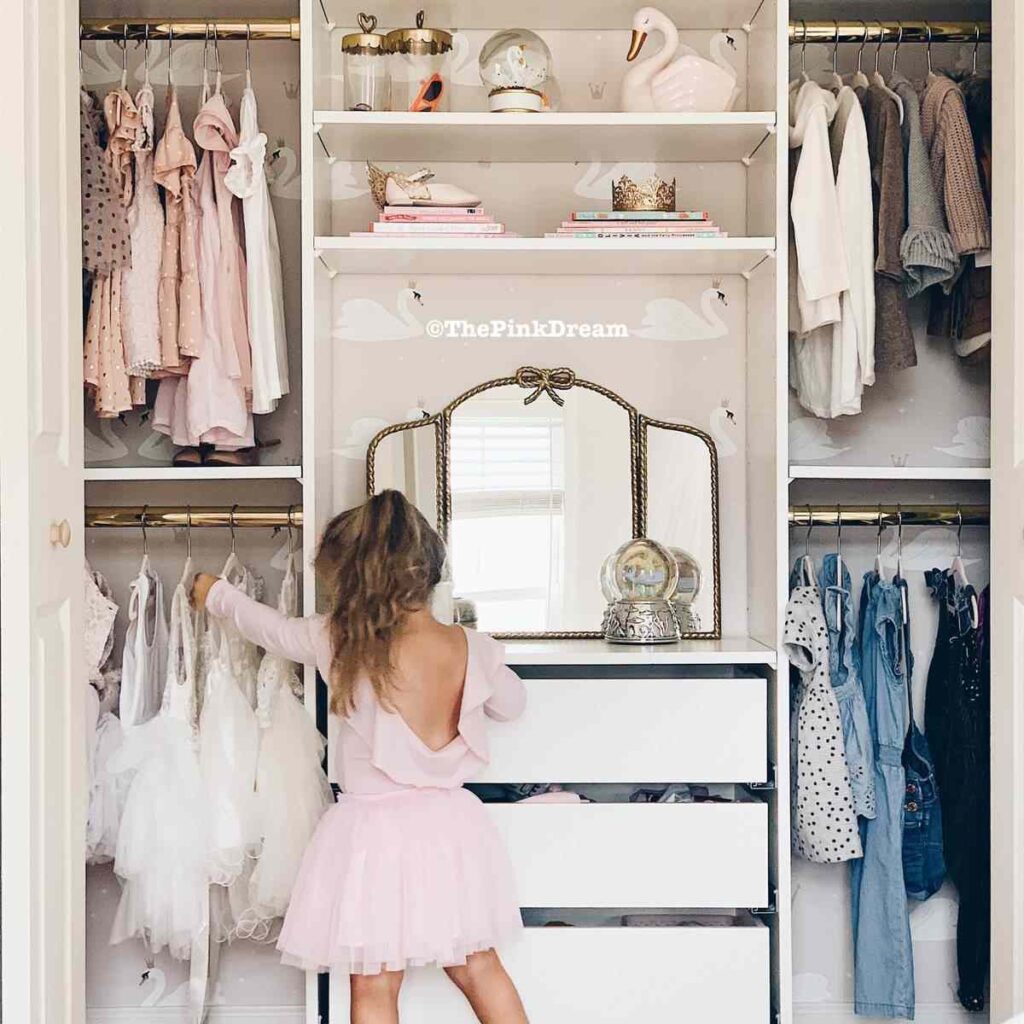 source: thespruce.com
It doesn't have to be a chore to organize your toddler's closet. By painting an armoire, dresser, or another storage item a bright color, you may make it the center focus of your child's room. For tiny hands, the drawer handles on this emerald dresser are easy to grip. Out-of-season goods are stored in decorative boxes. Coats, dress shirts, and other hard-to-fold items are kept wrinkle-free by a tension rod installed on the wall.
Tiny Closet
Kids' little closet designs are similar to those for your own master closet. Before you arrange, make a list of kid's closet ideas. Purge old clothing and toys, make a list of everything you wish to put in the closet, and consider how your child can get the most out of it. Then create a closet design that meets those requirements. Hanging and folded clothing, shoes, hats, accessories, and toys may all be stored in a modular closet organizing system. Low rods can be removed with caution to provide room for longer hanging garments in the future. As the kid grows, high shelves can shift from off-season storage to everyday use.
Have Fun
Make staying organized enjoyable. Give your kids' wardrobes useful accents that match their room's décor or appeal to their hobbies. For example, this princess transformed her closet into a castle. A tension rod keeps all of her costume jewelry out of sight, while a bottom basket contains treasured accessories like tiaras. This toddler closet organization tool can make your child feel unique while also instilling the value of cleanliness in them.
More Than Closet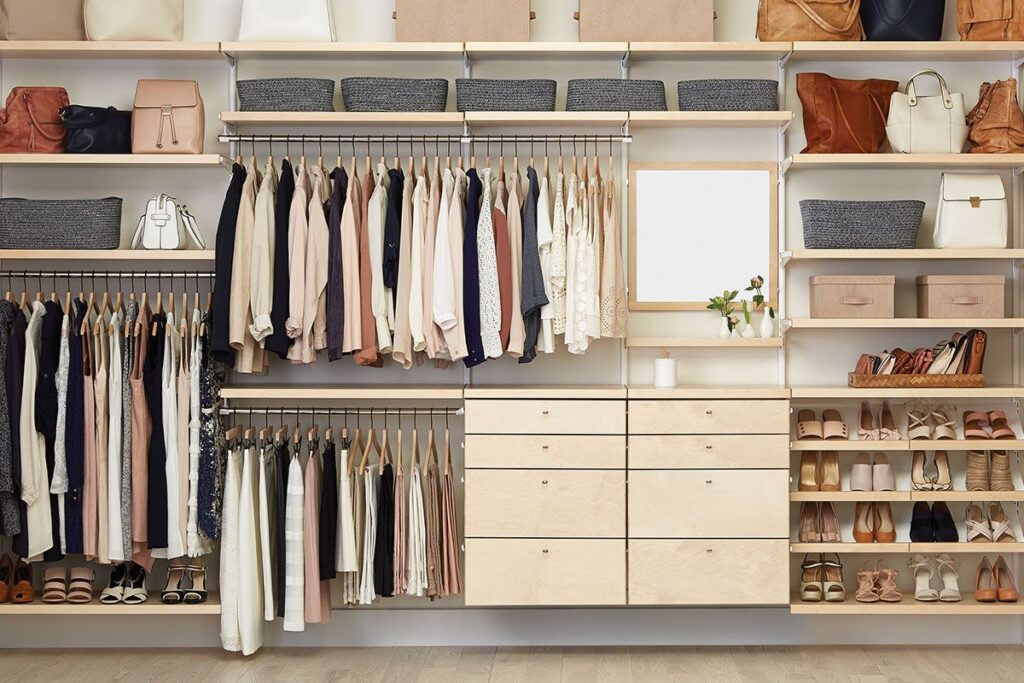 source: hearstapps.com
While children may not enjoy a walk-in closet as much as adults do, redesigning the space as a little extra room can help. Toy cupboards and a child-size window seat is added to the dormer-space closet after a slight renovation job. This walk-in closet now serves as a pint-size hidden hideaway, with hanging and cubby clothes storage on the left wall and extra floor space on the right. The trick to designing a walk-in closet for kids is to put your personal preferences aside and think about what would thrill them.
Kids-Savvy
You've cleaned out the kids' closets and planned a strategy for keeping the area neat. But how can you make sure that all your hard work doesn't go to waste before you can lock the closet door? Making it simple for kids to have a clean closet is the key to educating them to do so. To prevent tiny things from sliding through the wire grid, line wire baskets with the cloth.
Quick Tips
There are a few closet organizing tips that will help keep your kids' closets tidy.
Put yourself in their shoes. Mentally and physically.

First, think about their favorite and most-used closet items.

Maintain eye level with your clothing.

Make the most of vertical space.

There are a few closet organizing tips that will help keep your kids' closets tidy.

Have a plan in mind to deal with "the tinies." All of those little bits require a home, or they would die in the abyss.

Every three months, do a cleanse. Have a donation bag on hand.