Setting up and trimming new tiles either for your floor, bathroom, walls, or roof can be quite challenging and exhausting. The task can even turn to extreme difficulty without the assistance of tools and equipment to correct tiles in various sizes. Selecting the proper devices for your objective of molding tiles is doable with adequate research and knowledge application.
Tile Composition and Modern Shaping Devices
Generally covering tiles, these are structural materials used to reinforce your building and furnish it in a polished manner. Tiles are often manufactured from ceramic, conventionally glazed for internal application purposes and decorating your home. The tiles patched together for roofing present an unglazed exterior to withstand the various atmospheric conditions a structure should endure.
Different materials are also used for making tiles, such as cork, glass, concrete, stone, and modern composite materials. Here is a list covering the best tile leveling systems for large format tile, which is suitable for individuals working to install tiles as required for large areas and structures. Tiles have become a mainstream architectural addition that dates back to the ancient middle east, represented by unglazed bricks' discovery.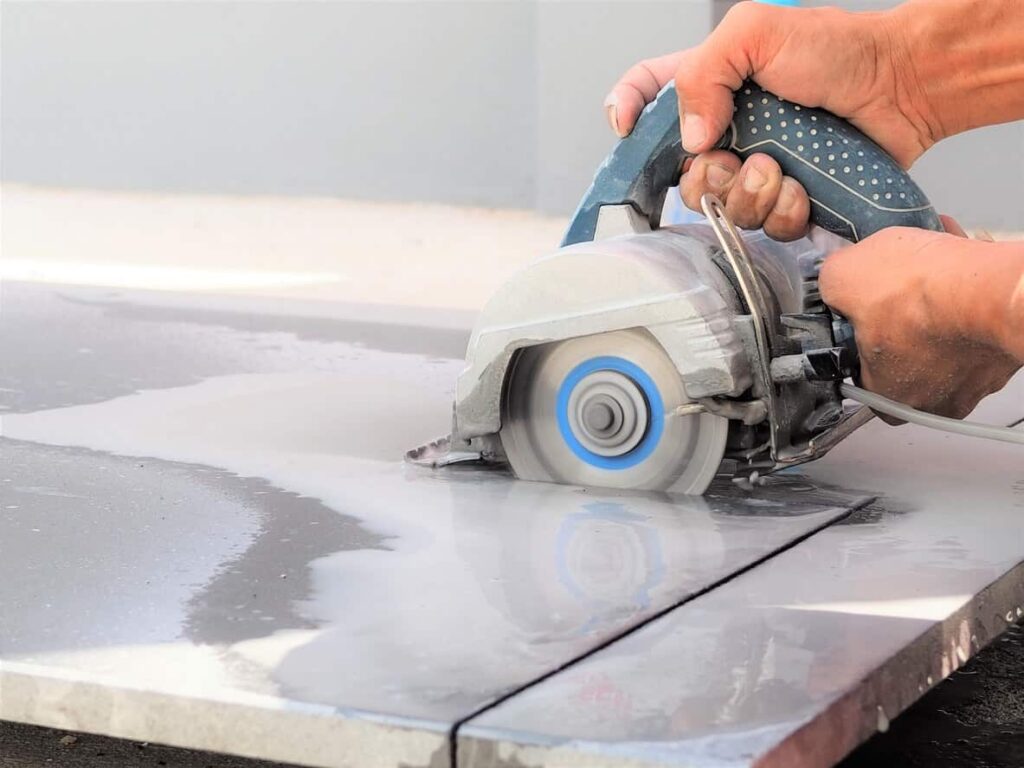 source: centuratools.ca
Tiles are usually thin, compact, and weatherproof components that are flattened for various installations. Each tile can be purchased in different dimensions, which are either square or rectangular. Modernized building tiles are expected to withstand high amounts of pressure that makes them suitable for floors, walls, and ceilings. Tile variants can be used to protect a building from different weather temperaments and natural damage.
The industrial age has produced machines that can be used to cut and trim tiles in all shapes and sizes. Advancements in electronics and the integration of current technologies have paved the way for versatile tile processing tools. These devices can now shape tiles quickly and in a time-efficient manner, which can also be purchased at an affordable cost. Tiles come in different types, and tools are specifically engineered for their proper cutting and installation. 
Best Tools for Tile Shaping
The precise cutting of tiles can enable an architect or engineer to produce refined structural surfaces based upon their preferences. Having reliable and dependable tile shaping equipment gives people an advantage when working with different types and sets of tiles. Tile tools can make the task easier and faster with desirable outcomes that are pleasant to the eye.
source: battipav.com
Manual Tile Cutter
The manual tile cutter is a tile-trimming device which is operated conventionally by hand. The typical manual tile cutter functions by scratching a tile's surface with a sharp and hardened metal wheel. The pressure is then applied by a protruded handle pushed by the working hand that snaps the divided tile pieces marked initially by the metal wheel. Snapping force varies with each manual tile cutter, and the standard pressure amounts to 750 kilograms and beyond.
Jigsaw for Tile Cutting
The Jigsaw is a powered tool that is operated by a singular hand. It is typically shaped like a clothing iron with a small electric motor on its head's forward end. The engine is responsible for the up and down motion of a tiny sawing bit, which can be purchased in different sizes and purposes. The Jigsaw tool can be used to cut tiles by installing an associate degree abrasive inorganic compound widely-known as a diamond edge. while cutting polished concrete need to choose right tools with care because Most of the battle can be won by simple selecting the right tools.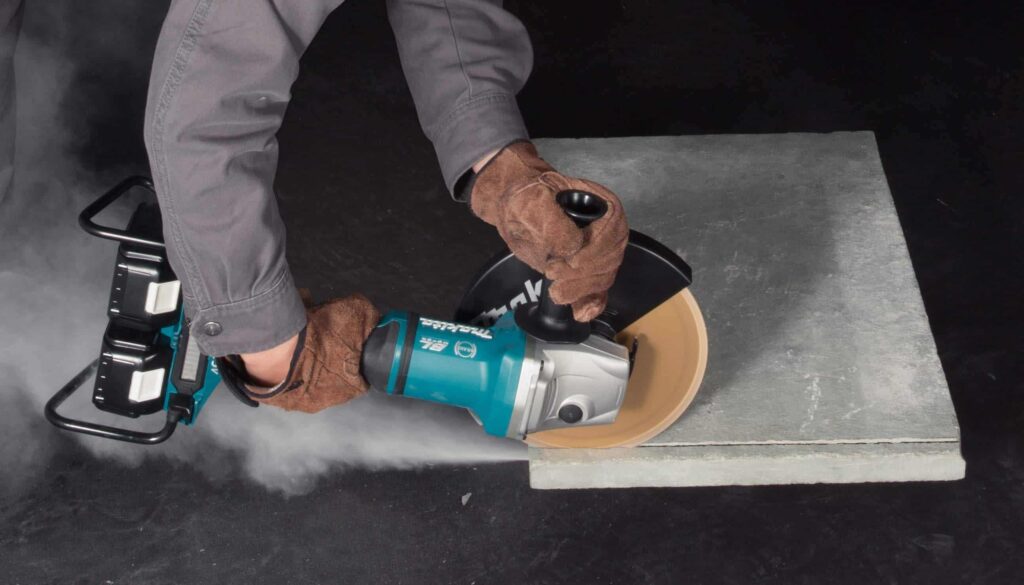 source: probuildermag.co.uk
Angle Grinder
The angle grinder is another handheld tool that can be implemented to shape tiles. It is initially developed for applying rigid abrasive discs. The angle grinder can be fitted with a cutting disc whose edges are integrated with a diamond blade. Angle grinders are now the prevalent tile cutting tool used by several builders due to its capability to finish the task while maintaining accuracy quickly.
source: 10warriors.co.uk
Conclusion
The application of modern tiles can be observed with several structures such as floors, walls, ceilings, bathrooms, and tabletops. Tiles feature a glazed finish and are typically manufactured from ceramics, metal, wood, clay, and composites. Tile cutting tools are now available that feature diamond edges combined with electrically powered motors, which results in precise and efficient tile shaping procedures.