Did you know that summertime offers the most potential for well-being? Hotter temperatures provide other health benefits, including greater sleep and a stronger immune system. Having so many positive effects on health, vitamin D consumption should not be skipped. And what better way to get some much-needed vitamin D than a fun pool party?
So, you've created a WhatsApp group with your friends and set a date after consulting the weather app. Everything's ready, but is your pool? If you're looking forward to an upcoming pool party, check out these tips that can help you organize the best party ever!
1. Set A Theme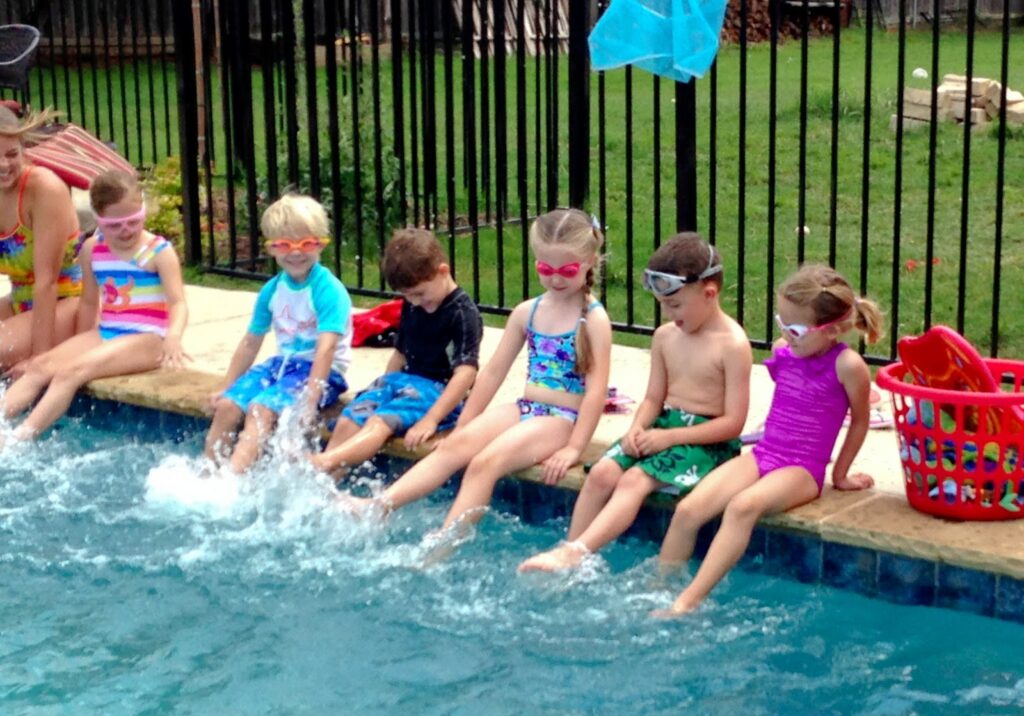 source: blogspot.com
Imagine the perfect pool party you would want to have before making plans. What is it? What kinds of meals are you hoping to provide? Is there a central idea?
If you want to stand out from the crowd, a luau is the perfect party theme. It's particularly common for adult get-togethers and birthday celebrations for females. Cute luau party invites are a great way to set the tone for your tropical outdoor celebration. Of course, if you have an indoor pool, the theme has to be set based on that. 
Having a strategy in mind makes it much simpler to organize a party. Whether or not your pool party will have a specific theme, the invites should still be lively and entertaining. Be sure to specify on the invitation whether or if visitors need to bring anything special, such as a swimsuit or towel.
2. Stock Up on Summer Ornaments
The atmosphere of a party mostly depends on the decorations. There should be a lot of warm, welcoming colors at your pool party, so everyone has a good time.
If the party lasts late into the night, the Tiki torches are not only an attractive addition but also a practical one.
Inflatables are a fun and easy way to get the summer party going. The addition of flamingos, beach balls, and palm palms is ideal. If your visitors want to take the ideal Instagram snap, inflatables are a terrific addition.
Streamers, balloons, lanterns, and dinnerware are also standard party decorations. You are free to use as many embellishments as your imagination allows. Make sure they still feel like summer, however.
3. Keep Refreshing Beverages and Tasty Treats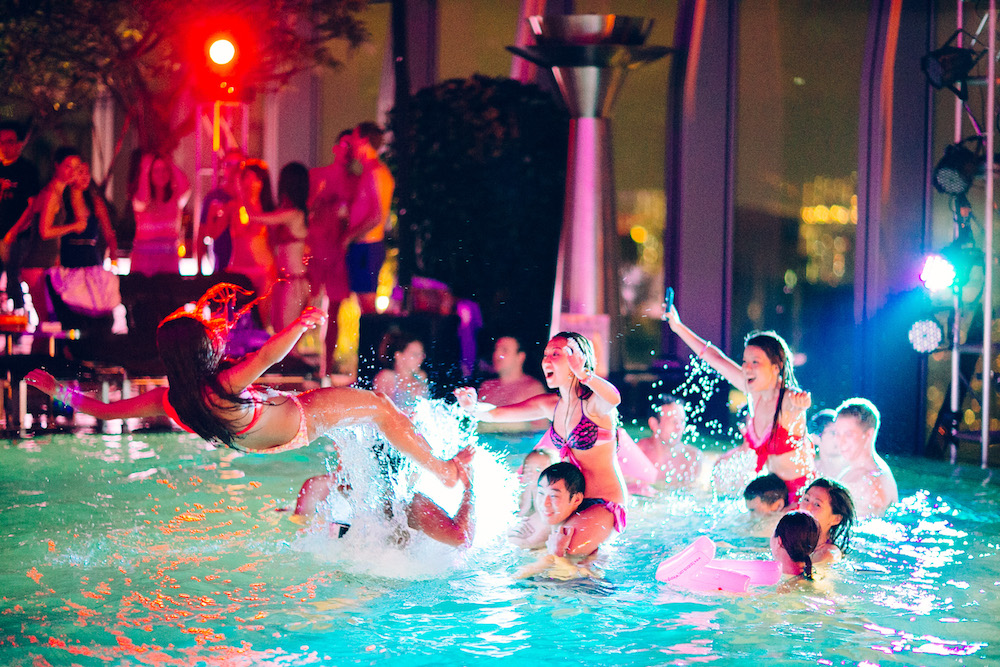 source: pinterest.com
Set out many coolers in the shade, fill them with ice, and load them with a wide selection of cold beverages. It prevents guests from drenching your flooring as they come and go from the kitchen or living room with drinks. Be sure you have alcoholic and non-alcoholic beverages available to accommodate guests of varying tastes.
Try out a range of finger foods as snacks, and avoid anything overly substantial. A visitor swimming cramp is the last thing you want. Include everyone by providing meatless and vegan alternatives. Protect your food from insects by storing it in a cool, shaded area and covering it with netting or aluminum foil.
4. Create an Upbeat Playlist for the Celebration
While throwing a party in the summer, playing just the most popular songs is important. A good speaker is a worthwhile investment in hearing the music. These Bluetooth outdoor speakers are great for any occasion and won't break the bank.
5. Ensure You Have Adequate Shade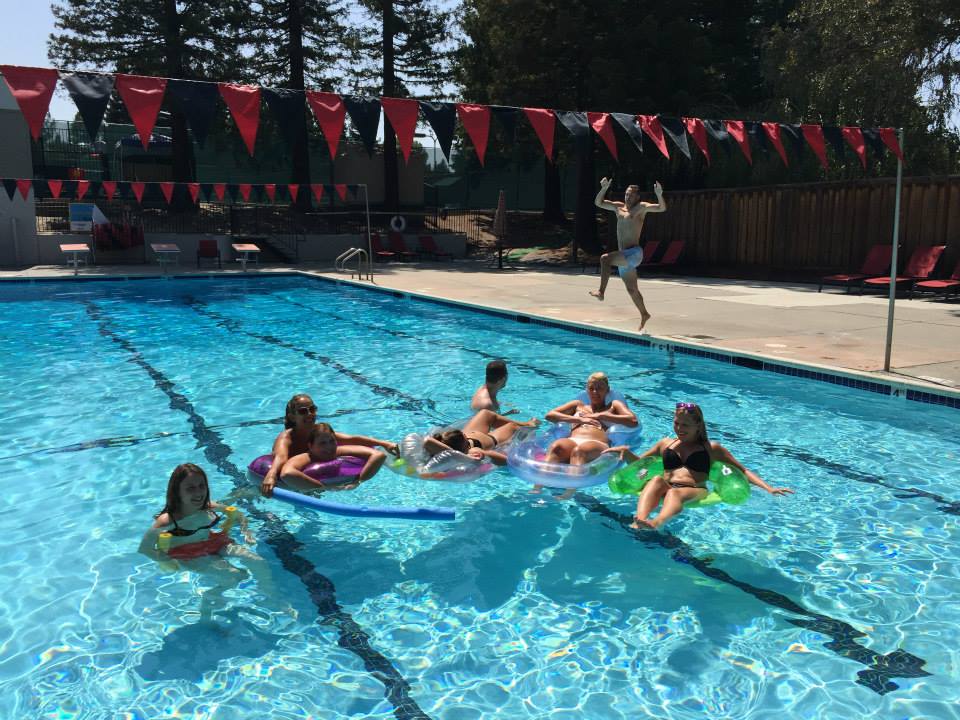 source: pinterest.com
A large umbrella or gazebo can work, but you'll want to ensure enough shade for everyone. Many people dislike being out in the hot sun. Providing high-quality sunscreen and additional sun hats would be a nice touch.
6. Organize Some Fun Games 
Add some spice to your pool party by planning exciting activities and games for you and your guests. Moderation is key. Ensure the games are simple for everyone to understand and join in on without too much effort. You can visit a pool store to get equipment to play various games as well.  
7. Power Wash Your Deck
Maintaining a clean and attractive pool also involves cleaning the pool coping and surrounding areas, which is often overlooked. These areas can accumulate debris and dirt from various sources, such as rain, foot traffic, and pets, and can make the pool area less inviting. Keeping these areas clean is an important step in ensuring that the pool remains clean and enjoyable for everyone to use. Regular power washing of these areas is recommended, at least once every 6 months and more often if there is visible buildup. This will prevent guests from tracking dirt and debris into the pool, which can affect its cleanliness and balance. Your cleaning plan should be created based on whether you have an above-ground pool or in-ground pool.
8. Maintain Your Pool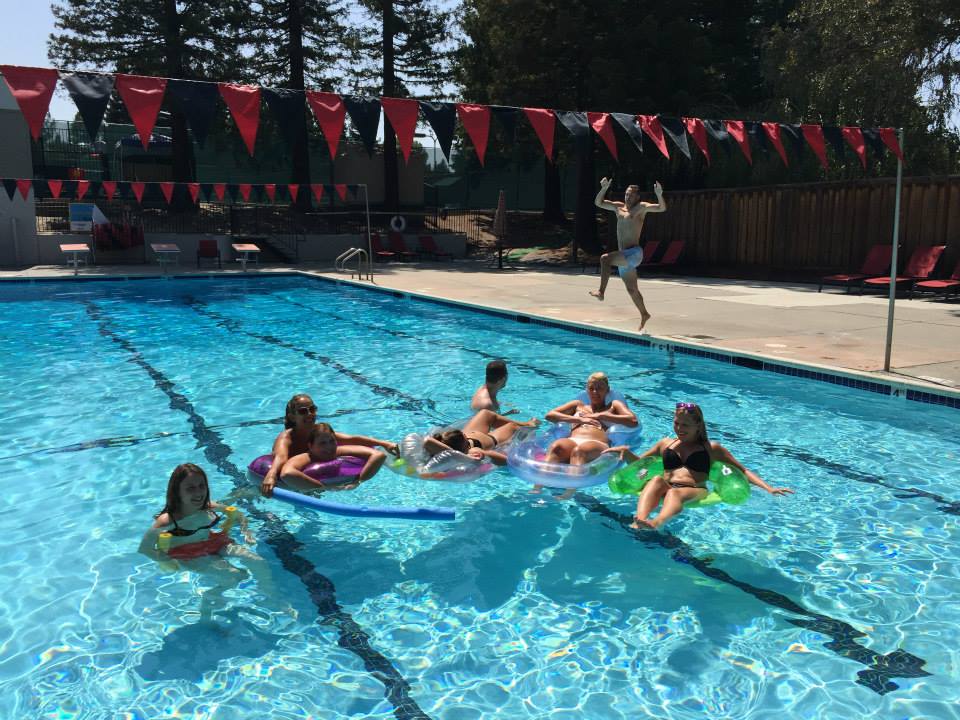 source: pinterest.com
With the invites, snacks, music, and even deck in check, it's time to prep the highlight of your party; the pool. No one will enjoy a pool party if your pool is dirty. So, when your pool party is on the horizon, it's important to be diligent in maintaining balanced pool water. In addition to water balance, there are other measures you can take to guarantee optimal pool operation. Here are some must-do things you should add to your list:
Check the pool filters to ensure they're clean.
Make sure to clear out any debris from the filter and backwash it if required to ensure it is working at its best during the party. It is recommended to clean and backwash the filter again after the party.
Don't forget to run the pump.
To ensure that all debris is removed from the water before the party, run the pool pump for a few hours. Following the party, run the pump in two-hour sessions at least once a day for the next few days to maintain optimal pool cleanliness.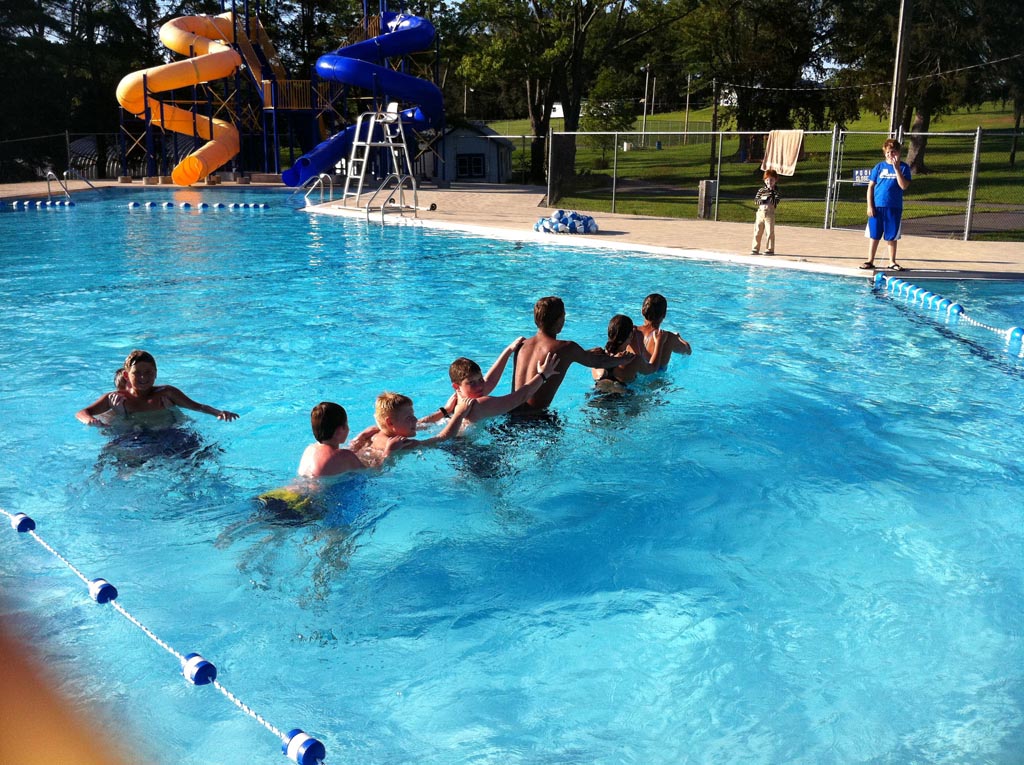 source: pinterest.com
Chlorine levels should be checked before, during, and after the party.
To ensure the safety of your guests, it's crucial to be extra vigilant with the chlorine levels in the pool. Check before the party gets started and after. Moreover, you must also check it during the party. During any breaks in pool activity, such as meal times or group activities, it is recommended to check the chlorine levels and consider adding more if necessary, as the higher number of swimmers can deplete the chlorine more quickly.
Conclusion
As you prepare for the upcoming summer season and plan to host pool parties, ensure you have all the necessary supplies. That said, prepping for a pool party is a challenging feat. If you're finding it difficult to get your pool ready yourself, you can always reach out to pool maintenance companies who can do the job professionally and effectively.