Every house whether small or big has a fence bounding their boundaries. This helps to acknowledge the space they have and also provides security to the house from outsiders. This reminds us of the famous line from "Mending Wall" by Robert Frost, 'Good fences make good neighbors'. Fences are essential which helps to keep proper privacy of one's land. Even farmers keep a strong fence which helps them to keep and maintain their life stocks from roaming on to farms of neighbors. Thus, fences keep away the outsiders and intruders from trespassing onto other's land.
Aluminum Fence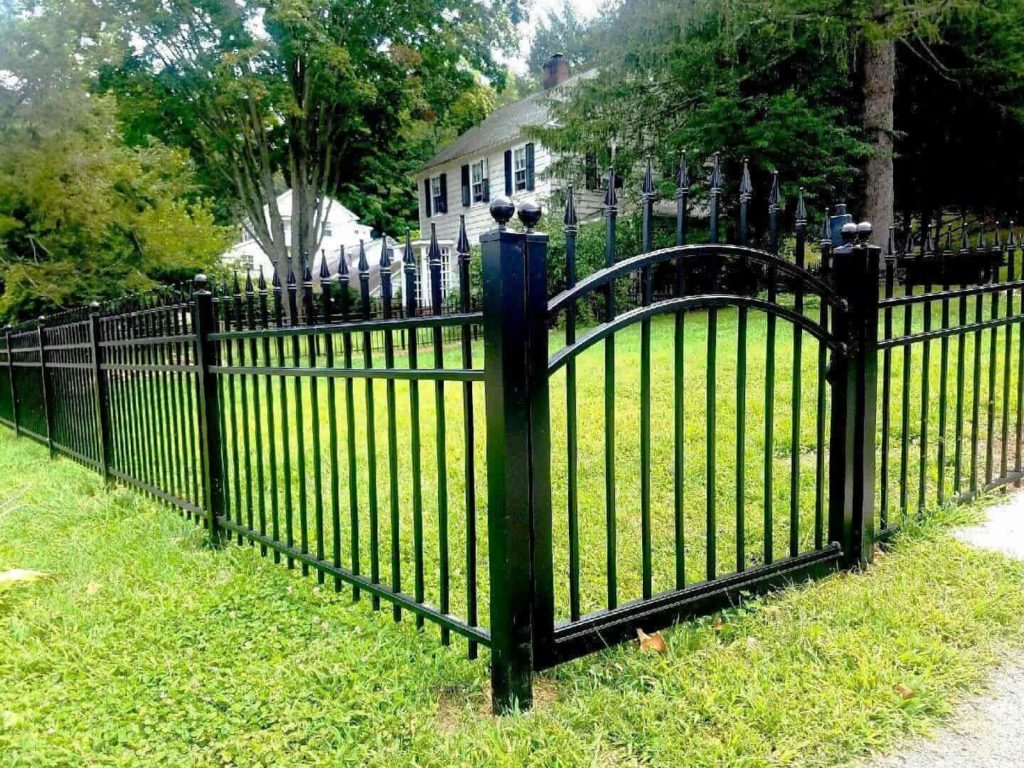 source: dakotafence.com
Metal fencing is mostly aluminum-based which is difficult to cut, they are durable and sturdy. This type of fencing is durable, so requires low maintenance. They can be easily installed and are pre-assembled panels. The main advantages of aluminum fencing are they won't fade away or gets discolored and provide great security to your property.
Bamboo Fencing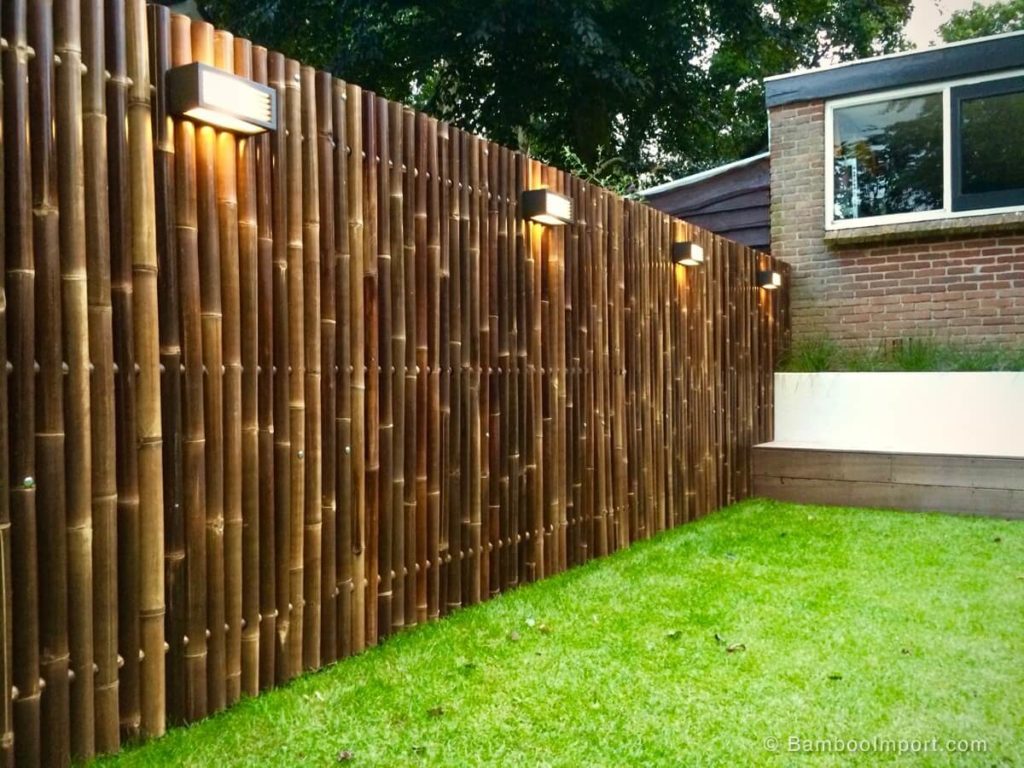 source: bambooimport.com
Bamboo is very cheap and inexpensive, are easily available and also lightweight. Bamboo fencing is resistant to rot and is the best choice when it comes to longevity and durability. Using bamboo fencing not only strengthens your fences but also provides interest and texture to your yard.
Board on Board Fence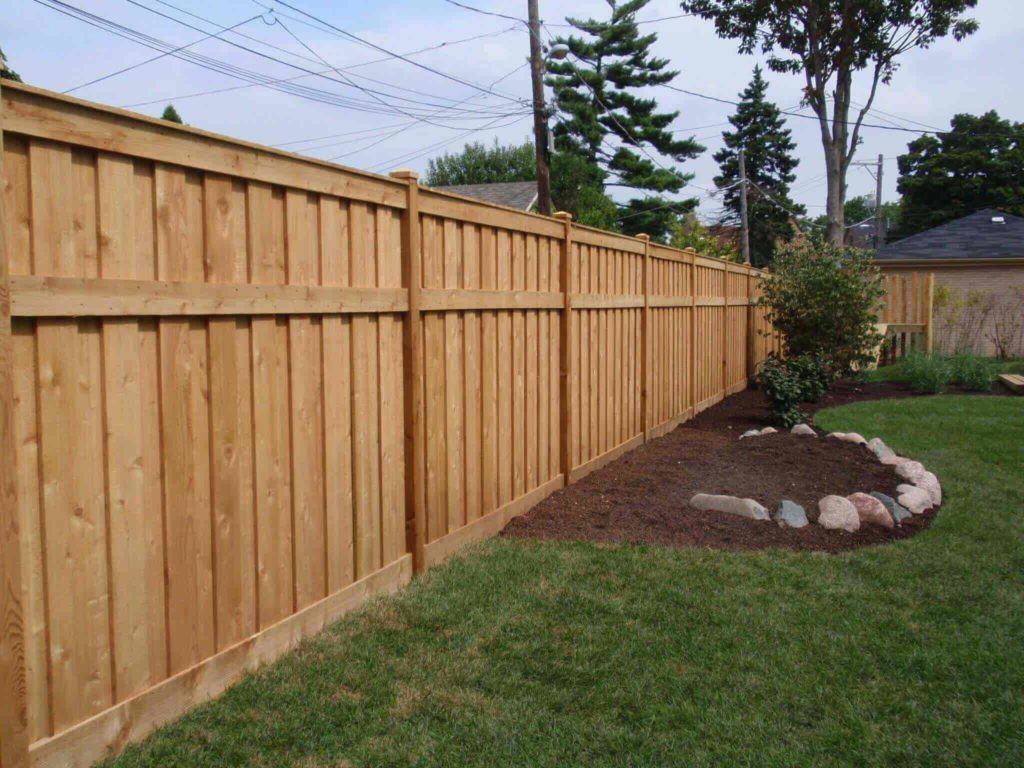 source: thebluebook.com
Board on board fencing is not only easy to build but it also provides a great privacy. This type of fencing comprises of wood posts, fenced with wooden panels on each of the sides. Board on board fencing style appears same from both the side and this is a great fencing choice for neighbors as the fence has no back or front, looking same from both the sides.
Chain Link Fence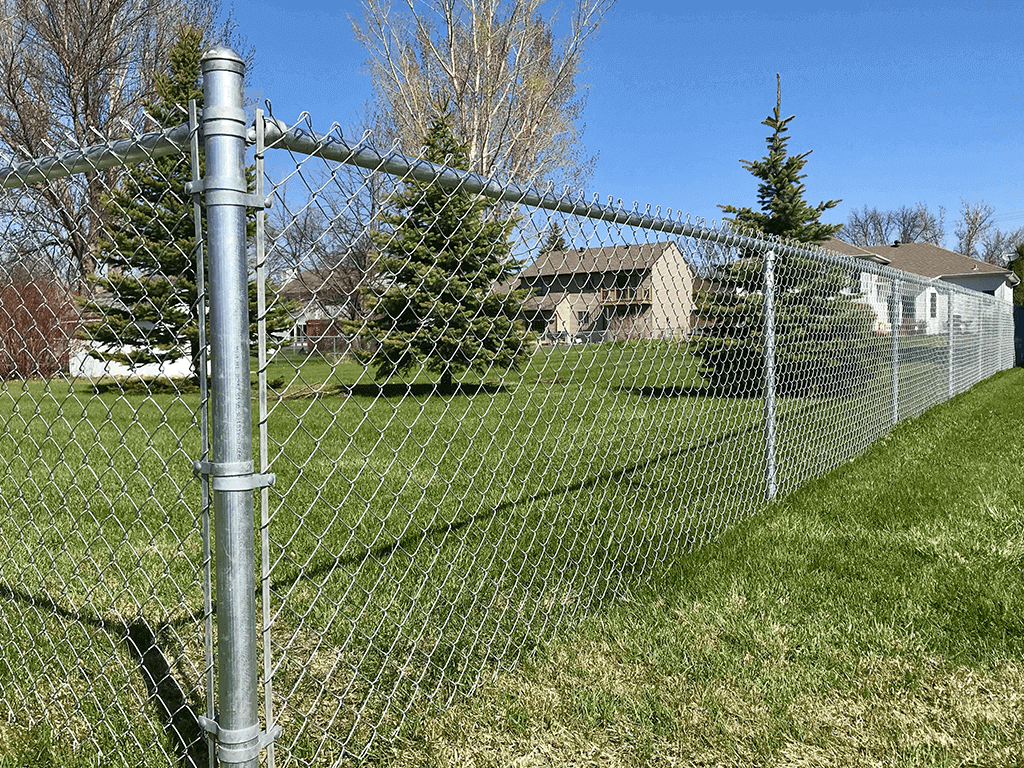 source: dakotafence.com
This type of fencing can easily be installed. From both the sides, they have an identical appearance. Using this type of fencing, we can also add gates, braces, posts and latches. They are corrosion resistance as the fence is galvanized. Slates of fence can be used for privacy and to reduce dust, noise and wind.
Dog Fence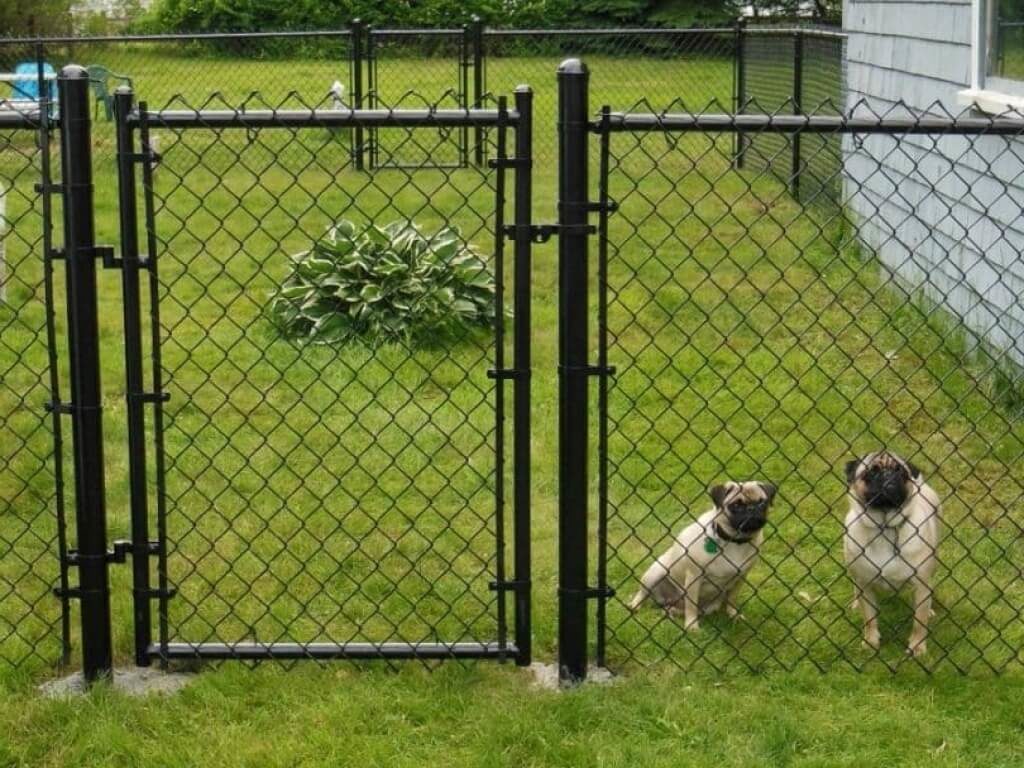 source: earlyexperts.net
The dogs and other pets can be kept protected from wandering and even from getting injured using flexible vinyl fences and galvanized steel coated fences. Even if the animal's leg gets stuck in the fence, there will be no breakage of leg, just a bent in leg. The house owner who has pets like dog or cat who wander all around, invisible fencing can be used by them. Invisible fencing in ground will let you set your specific boundary. It works by producing sharp alarms and mild static corrections when pets go near the border you set.
Lattice Fence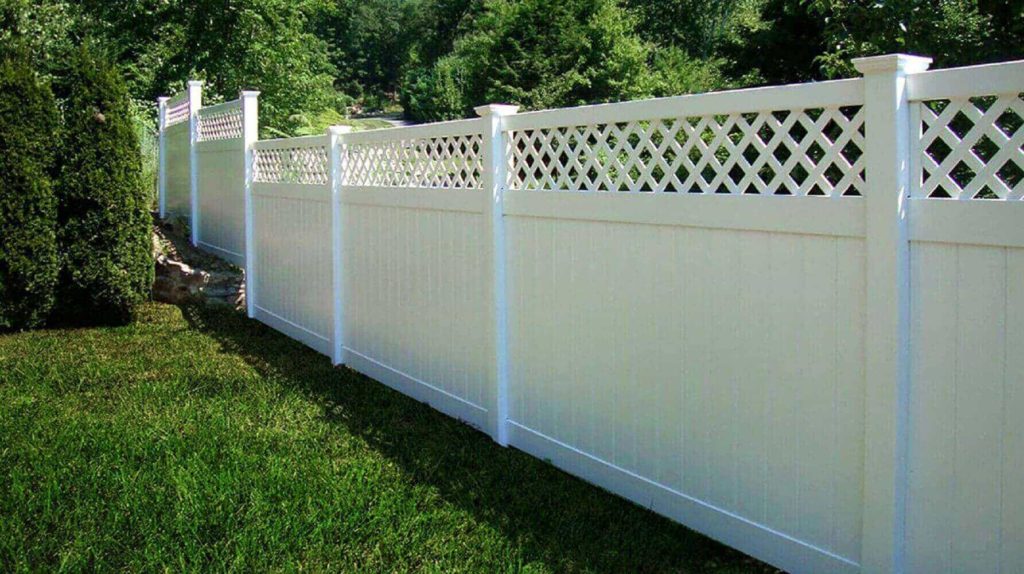 source: albaughandsons.com
Lattice fencing is one of the most popular types of fencing which provides a classic and appealing look.  This type of fencing not only provides privacy but also provides additional attraction to the house and is most commonly used for garden walls, patio screens, and spa enclosures. This type of fencing is made by using concrete which fills up the holes at the posts.
Picket Fence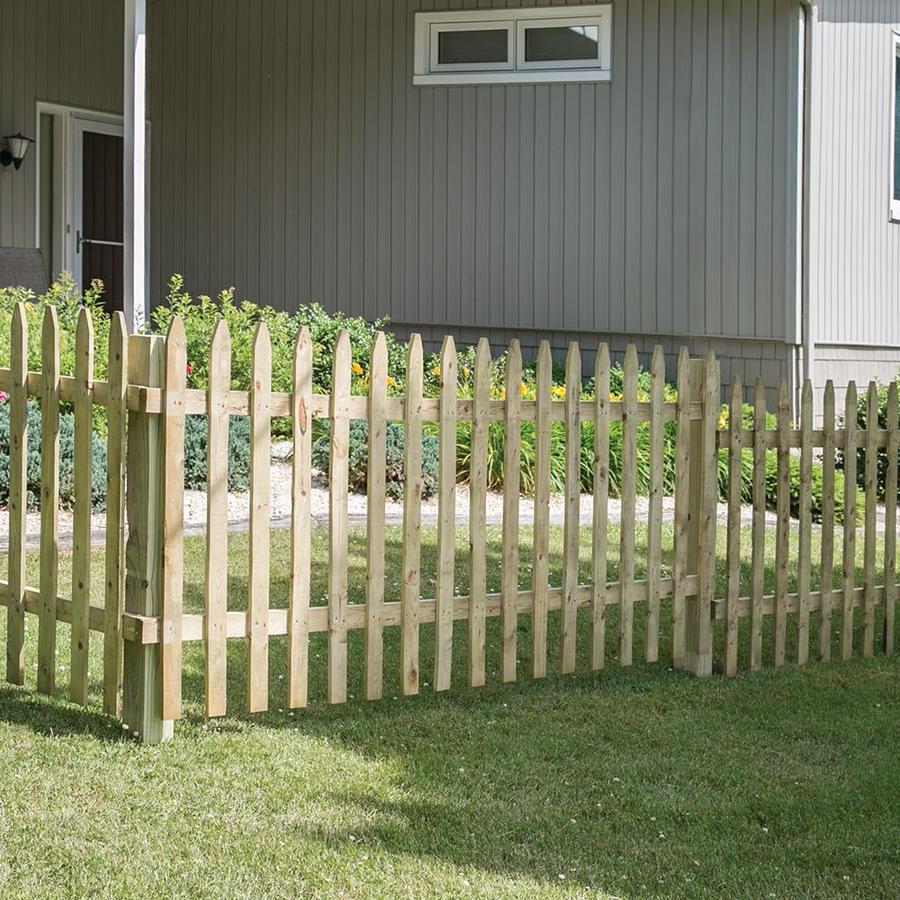 source: mobileimages.lowes.com
Picket fencing is common and most popular fencing in United States. The white picket fencing symbolizes middle class Suburban lifestyle. This type of fencing is often used as decorative purpose and for domestic boundaries. They are made by spacing vertical boards which are attached to the horizontal rail and the pickets.
Privacy Fence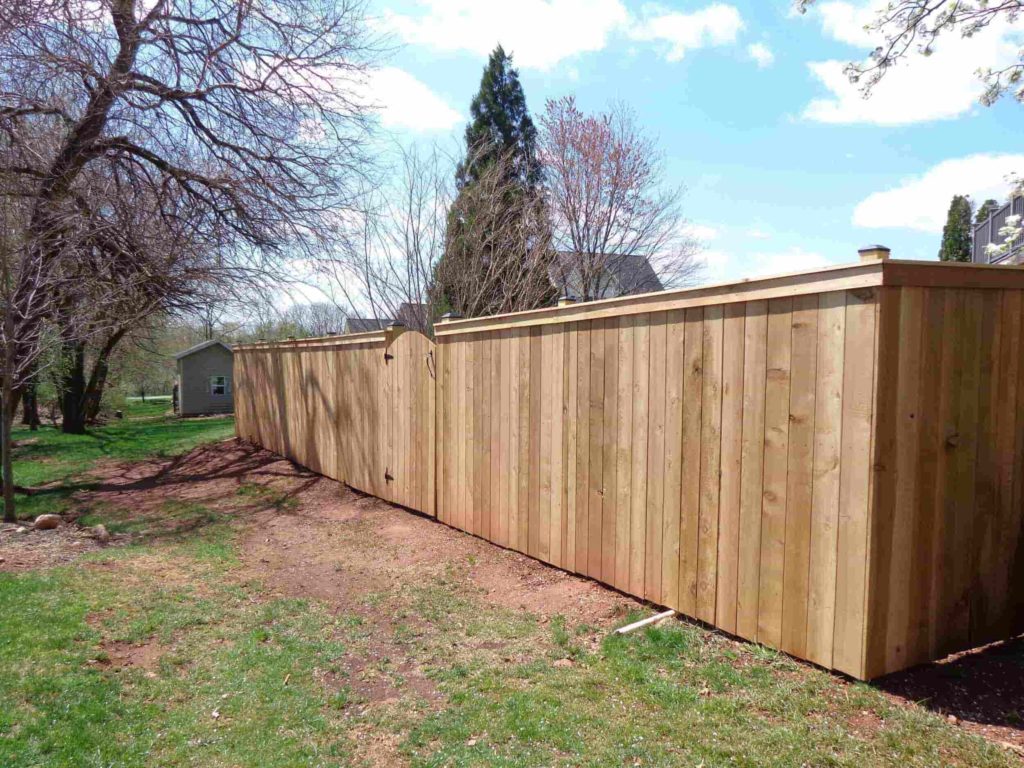 source: albaughandsons.com
This type of fences uses plants and shrubs for fencing. This helps to block certain amount of sound and sight from both the direction. This type of privacy fencing is often used if one shares same property line. If you can patiently wait for the filling of gaps, life hedges are fantastic choice for fencing. A great privacy is provided by the evergreen vegetation like thuja species, privets and holly along with other few popular shrubs which will help them to fill up the gaps between the plants.
PVC Fence
source: rfcfence.com
When it comes to durability and protection, PVC fences are the best option. Wooden fences wear out due to rain or sunshine, even if they can be repaired still there is no guarantee of the protection but PVC fences  are great impact resistant and has no side effects on rain and sunshine and they are not only durable but they also provide an attractive and classy look.
Scalloped Fence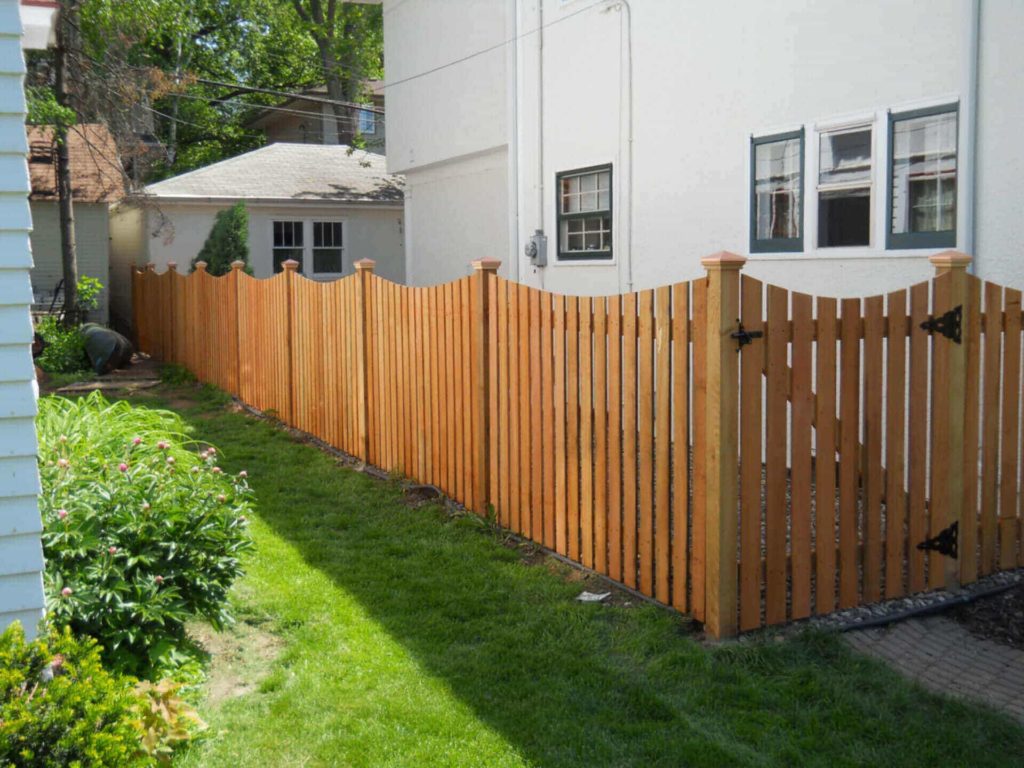 source: dakotaunlimited.com
The most beneficial feature about scalloped fencing is its design. It captures the visitor's attention immediately and it's quite ornamental and attractive. You can also customize it into different designs and features and create your unique fencing by cutting the top off the fence.
Shadow Box Fence
source: randmfence.com
This kind of fencing is used by neighbors who have same boundaries and border lines. In this type of fencing you don't need to worry about which side you're facing as it looks good from both the side. It also allows the air to pass through it and it's quite stylish.
Split Rail Fence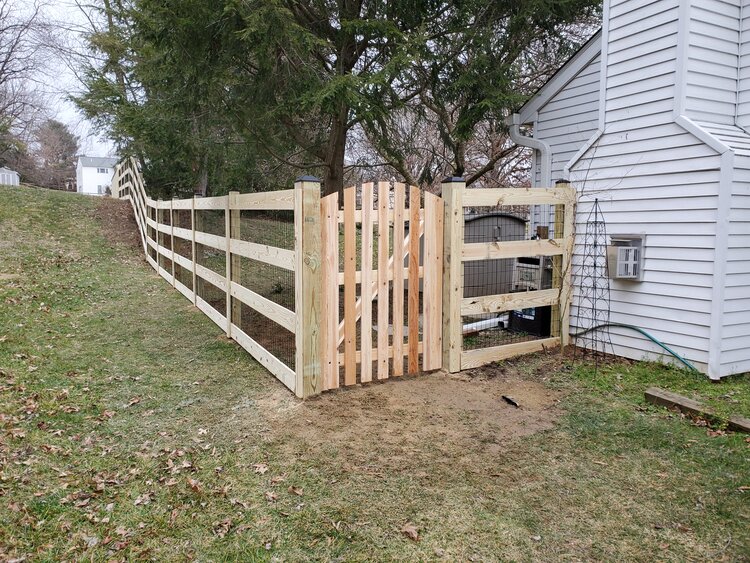 source: pinterest.com
Split rail fence are commonly known with different names such as log fence, zigzag fence. This type of fencing is mostly common in United States and Canada and is made usually with timber logs. They are mostly used in farms and agriculture purpose and are also used as decorative fencing. This type of fencing is done in places where wood is present in abundance so it is easy to construct and they are very durable as they're made up of rot resistant wood.
Stockade Fence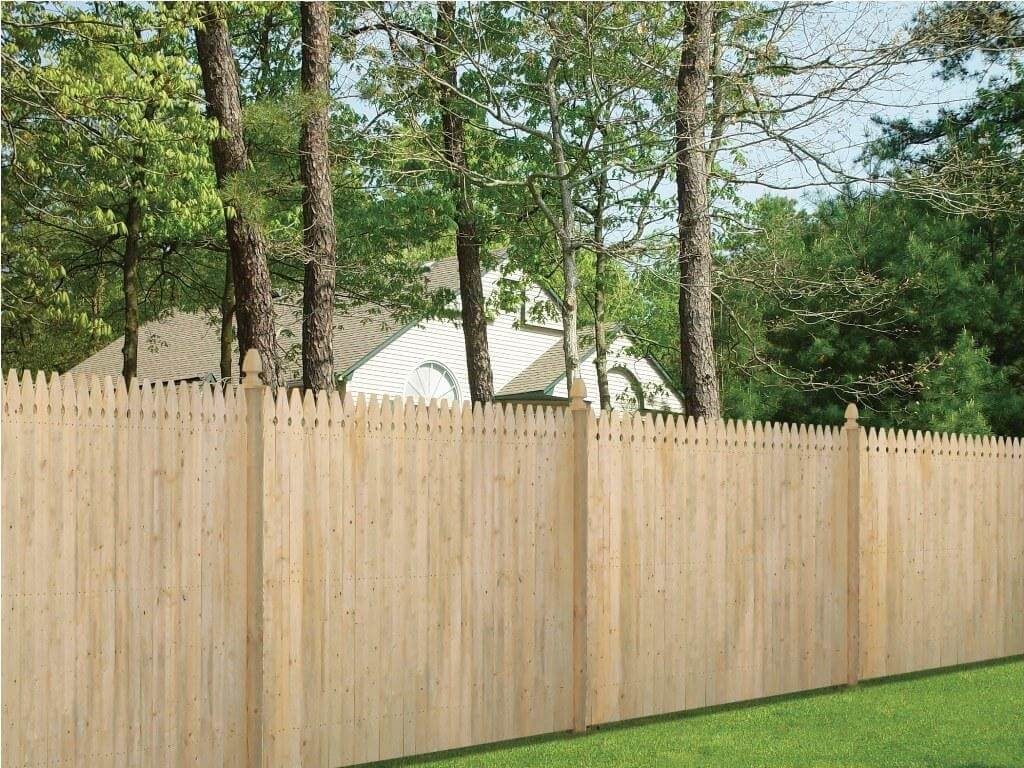 source: newenglandshakespeare.org
This type of fencing is very simple and easily constructed with wooden boards. They have pointed edges which are placed tightly against one another. This gives them a solid panel structure. It provides a great security and is quite durable.
Vinyl Fence

source: freedomproduct.com
Vinyl fences are plastic based material and resilient. Those fences require least maintenance which won't require any staining or painting. In terms of practicality, a vinyl fence installation is the safest choice you could go for. They are easily available and have pre -installed panels. They are transferrable and have lifetime warranty. They can be used for privacy, security, pool or garden-farm fencing and decoration.
Wood Fence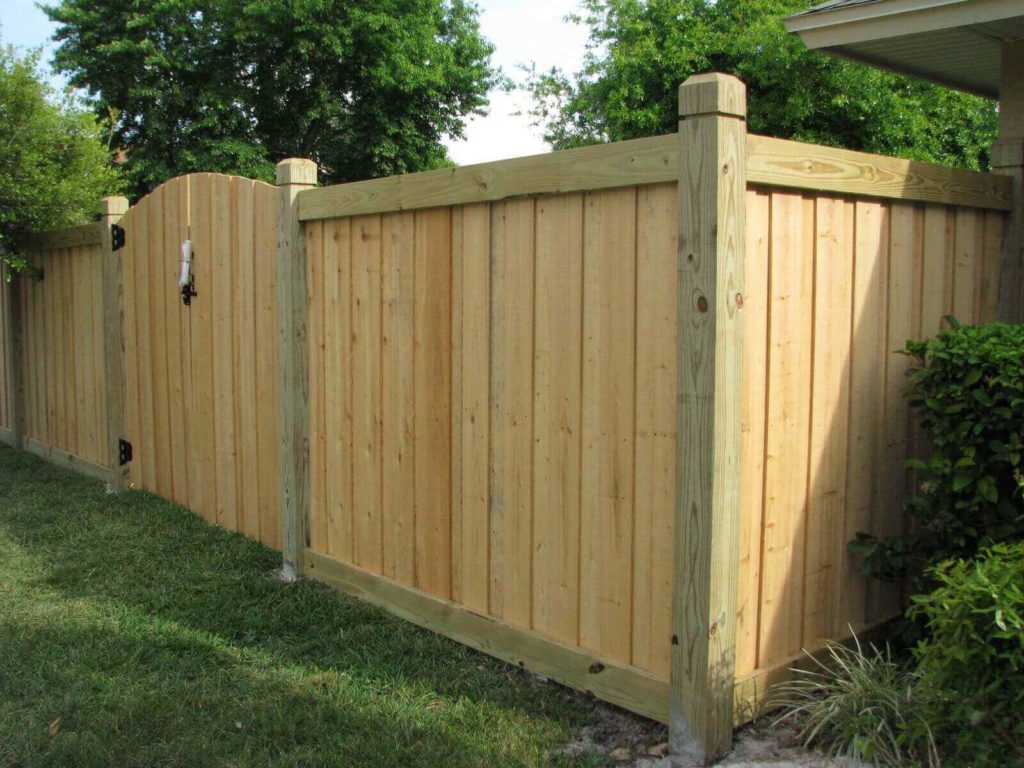 source: pinterest.com
Wooden fences are versatile and depend on the appearance of the wood and the longevity of the fence and are rated under the quality, standard and premium of the wood.
So here The Architecture Designs explores the 15 different ways you can fence your yard as well as your house. These ideas of fencing shows you that, you can use anything you need for fencing whether plants, shrubs, stones, metals, wires, wood, fabric, etc as per your criteria. Fences are not only used for protection but also to make your property or yard look attractive.