As the farmhouse decor trend continues to evolve. A slew of different designers, bloggers, and influencers have taken to their feeds to show off their versions of this unique decorating style, and we couldn't be happier!
There are hundreds of ways to make farmhouse decor work for you, ranging from more classic, rustic farmhouse themes to modern farmhouse makeovers. So, if you're looking for some decorating tips or can't get enough of this on-trend vibe, here are the best 15 farmhouse decor Instagrammers to follow for daily doses of design inspiration.
This list is for you if you want the prettiest, most aspiring farmhouse decor ideas to enrich your Instagram feed for creative farmhouse design ideas and tips.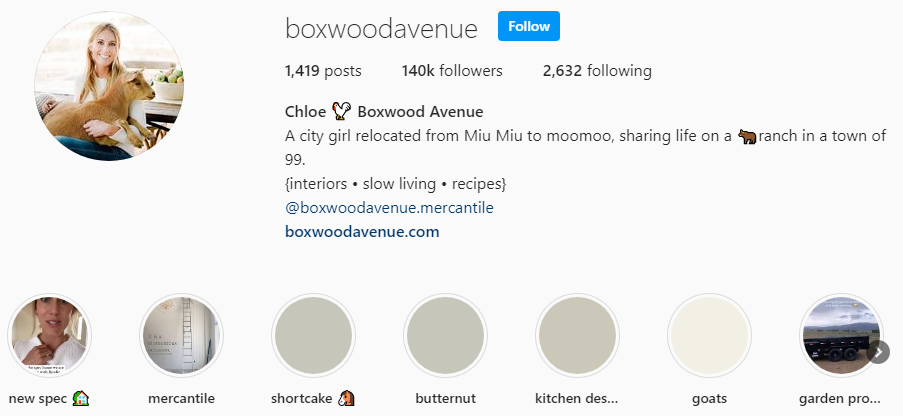 After scrolling through her Instagram, you won't be surprised to hear that Chloe is a Martha Stewart contributor and BHG Stylemaker. Follow along as she posts images of her rebuilt 1960s farmhouse, along with cute photos of her goats and calves!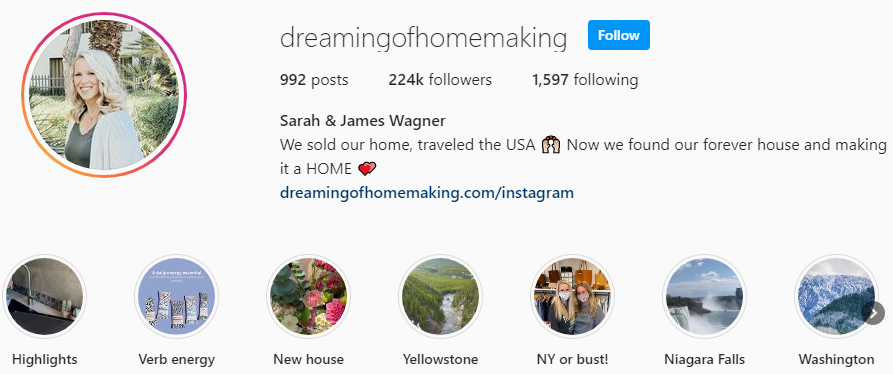 Sarah is often on the road or in the midst of yet another DIY project with four small children and a house makeover in the process, which means close updates and inspiration for us. Hooray! We guarantee you'll fall in love with her effortless farmhouse decor (and, as a result, go on a "liking binge," double-tapping all of her photographs).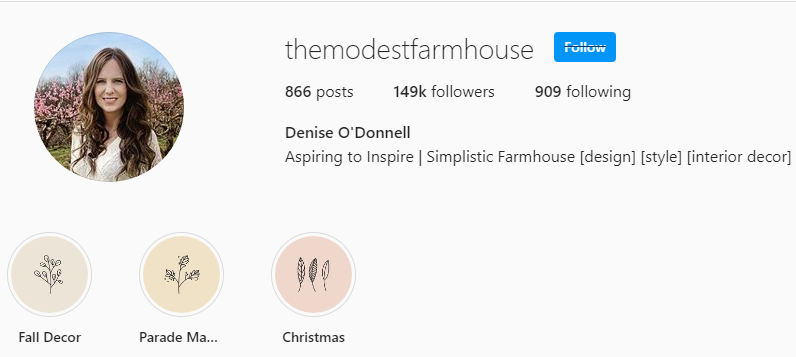 Scrolling through her page, you'd never guess Denise is a mother of eight based on how picture-perfect her home is in every snap! On her lovely Instagram profile, there's no shortage of farmhouse décor inspiration, from shiplap-covered walls to barn door details.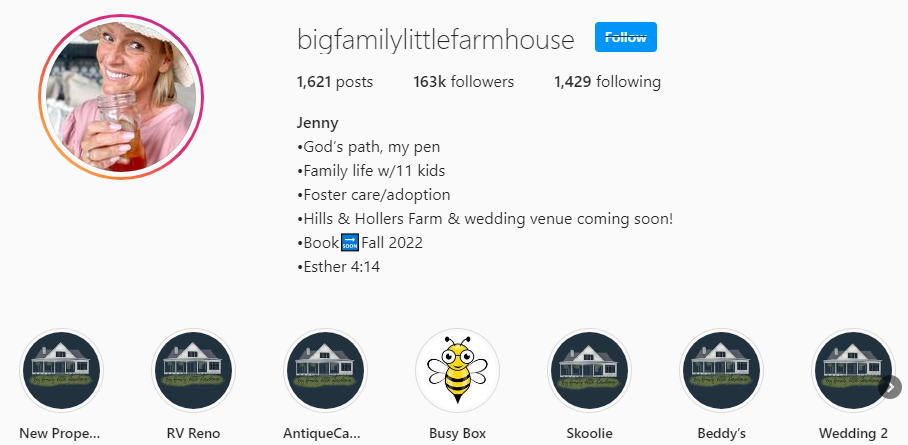 We're not sure how she does! But this mom of nine (yep, you read that right!) homeschools her children. She runs a 7-acre cattle ranch in Georgia, inspiring her 163k followers with weekly farmhouse design and DIY updates. Jenny's friendly, down-to-earth personality and all-star flair are irresistible!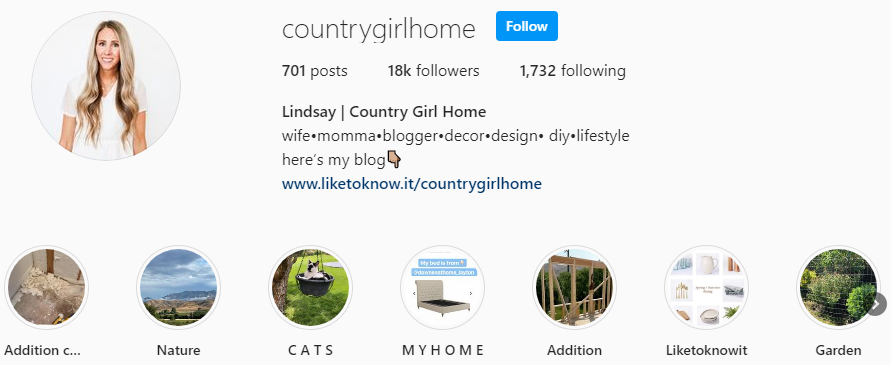 Lindsay's budget-friendly farmhouse design inspo is reason enough to follow her. Still, her tabletop design ideas and irresistible product suggestions make this country-loving gal from Utah one to follow.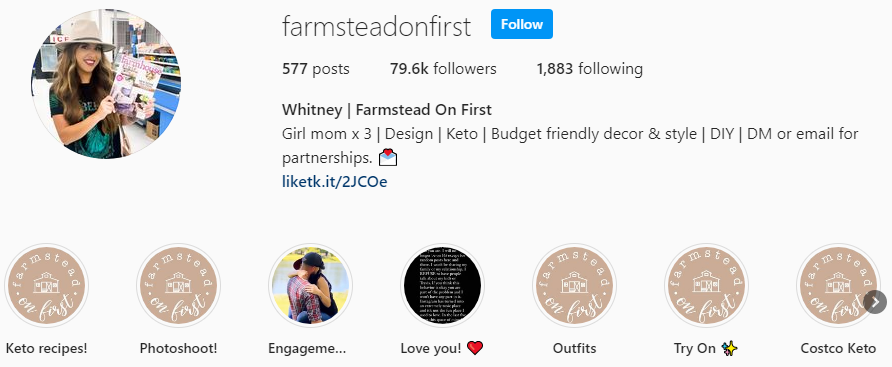 In simple terms, Whitney's farmhouse decoration is the stuff of dreams! We are obsessed with her beautiful farmhouse design and seasonal decor upgrades. Furthermore, because she restyles each room and vignette in several ways throughout the year, there is always something new to view!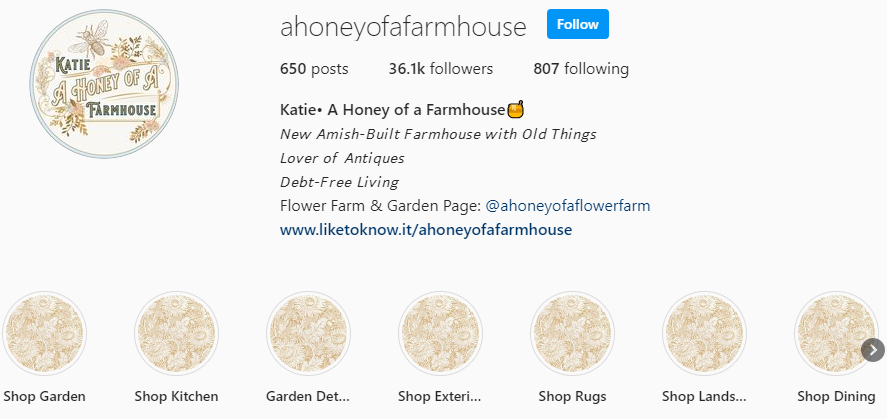 Katie's farmhouse narrative begins with tragedy: she lives in Ohio with her husband and two children. After losing everything in a house fire, she and her family reconstruct their lives from the ground up. Despite their difficult path, her feed is full of positivism and gorgeous farmhouse-style shots, calling her a must-follow!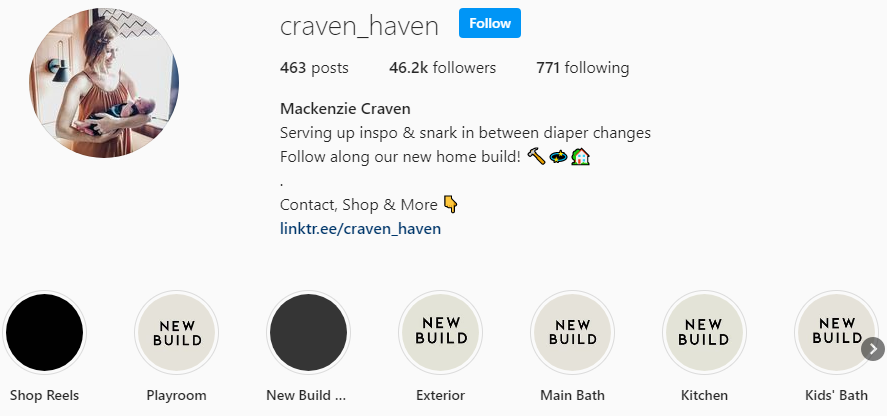 Mackenzie's vivid feed is unbeatable for a more modern spin on farmhouse design! Her striking style emphasizes contrast and uses strong, black accents, giving the farmhouse-style decor a new feel. In contrast, keeping a few crucial aspects intact, such as rustic wood pieces and clean lines.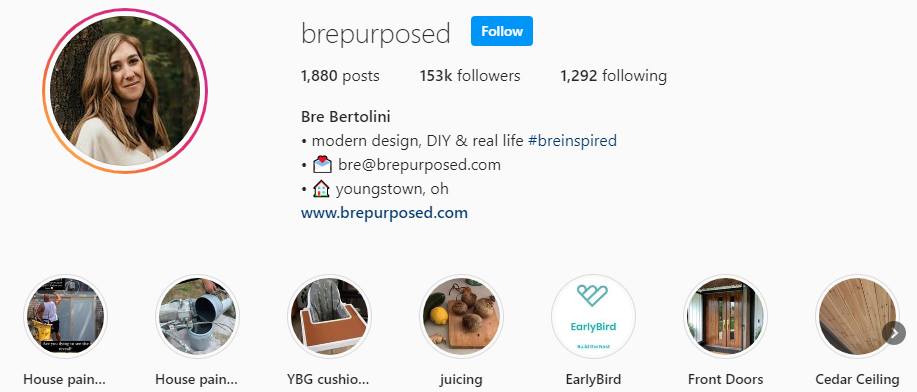 The rustic decor of this DIY enthusiast has been given a fully modern makeover. While she keeps some classic farmhouse characteristics in place, such as loads of warm wood, industrial lighting, and organic, woven accents. She updates the style with elegant accents, striking geometric tiles, and a couple of mid-century contemporary decor.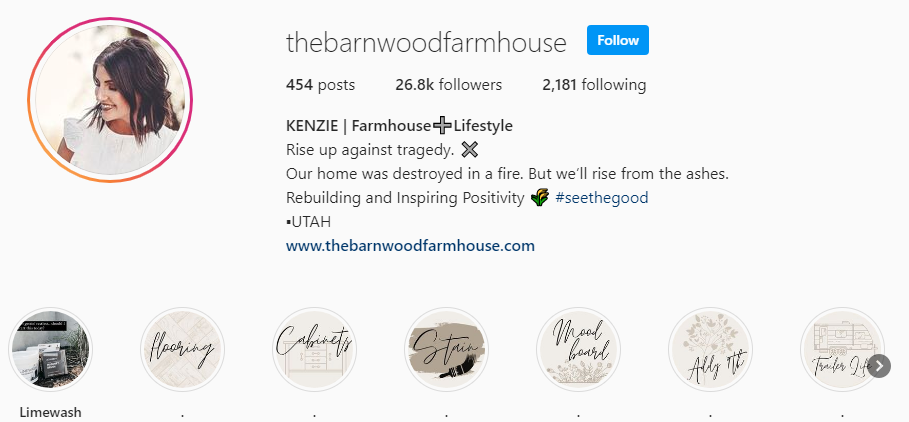 It doesn't matter if it's old, made of barn wood, or covered in shiplap; Kenzie will adore it. Her Instagram feed, which is startlingly monochrome, lovingly records the farmhouse-style residence she shares with her husband and four children roughly an hour outside of Salt Lake City, Utah.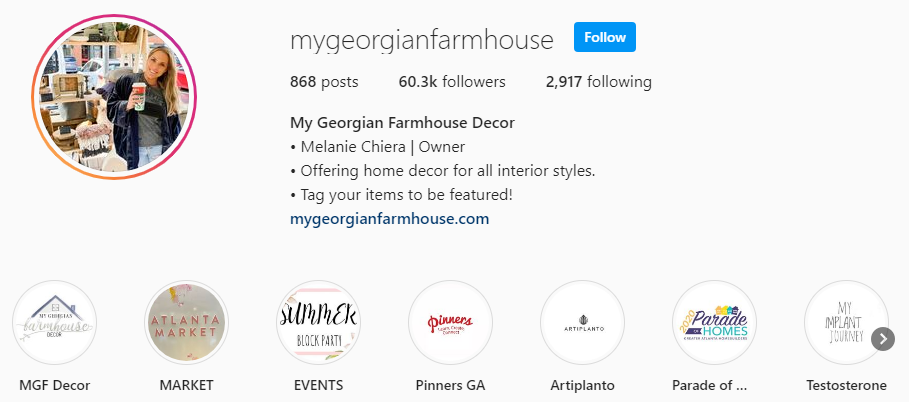 Melanie's Georgian farmhouse is unlike any other we've visited! She puts her special touch on farmhouse style by incorporating modern decor and French country features into the balance. The results are stunning. It will be the smartest choice you've taken all day to follow her.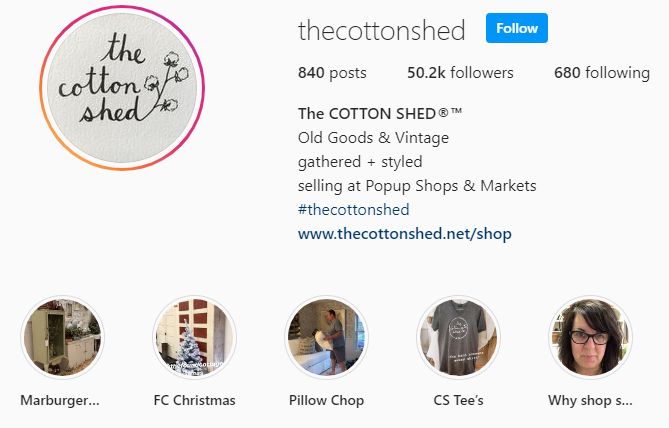 The Cotton Shed's Lucas and Kerri travel around the nation selling a carefully curated selection of old farmhouse and vintage things at various antique exhibitions, pop-up stores, and fairs, ensuring their account is always full of exquisite, rustic treasures like these!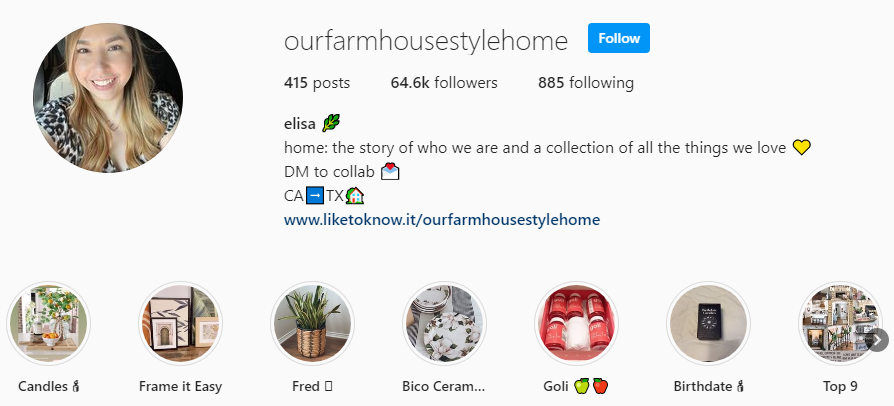 Elisa is a specialist at renovating her farmhouse-style home for each season. That's why we enjoy keeping up with her home's decor. For a well-rounded combo of precise home details and farmhouse inspiration, scroll through her expertly managed page.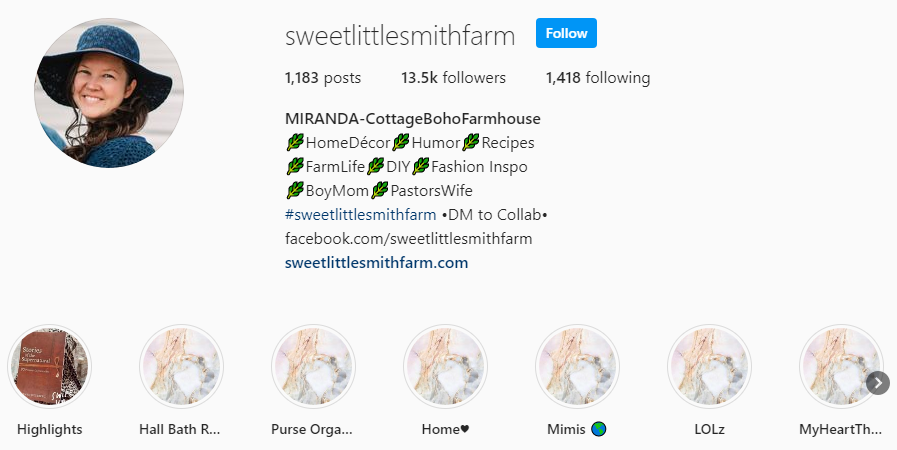 Miranda's Instagram is brimming with drool-worthy #decorinspo! Layers of lovely decorative details and comfortable materials abound in this Dallas-area darling's farmhouse, making her place feel extra pleasant and welcoming.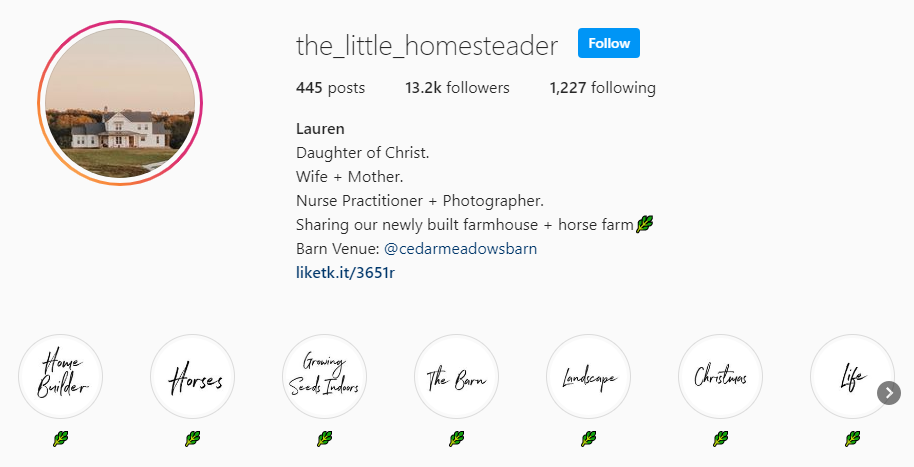 Lauren's Instagram page chronicles the construction of her family's farmhouse dream home, from the first shovels of dirt to her deliberate design selections in every room—like these 100-year-old repurposed wood beams from a Pennsylvania barn!