Bathroom vanities are an essential part of any bathroom. They are where people do their hair, shave, brush their teeth, and get ready for the day. Vanities selection is essential because it can be very frustrating when choosing between a too short or too tall cabinet. This blog post will give you tips on how to select perfect bathroom vanities online so that your morning routine becomes much more manageable!
Tips on how to select the perfect vanity: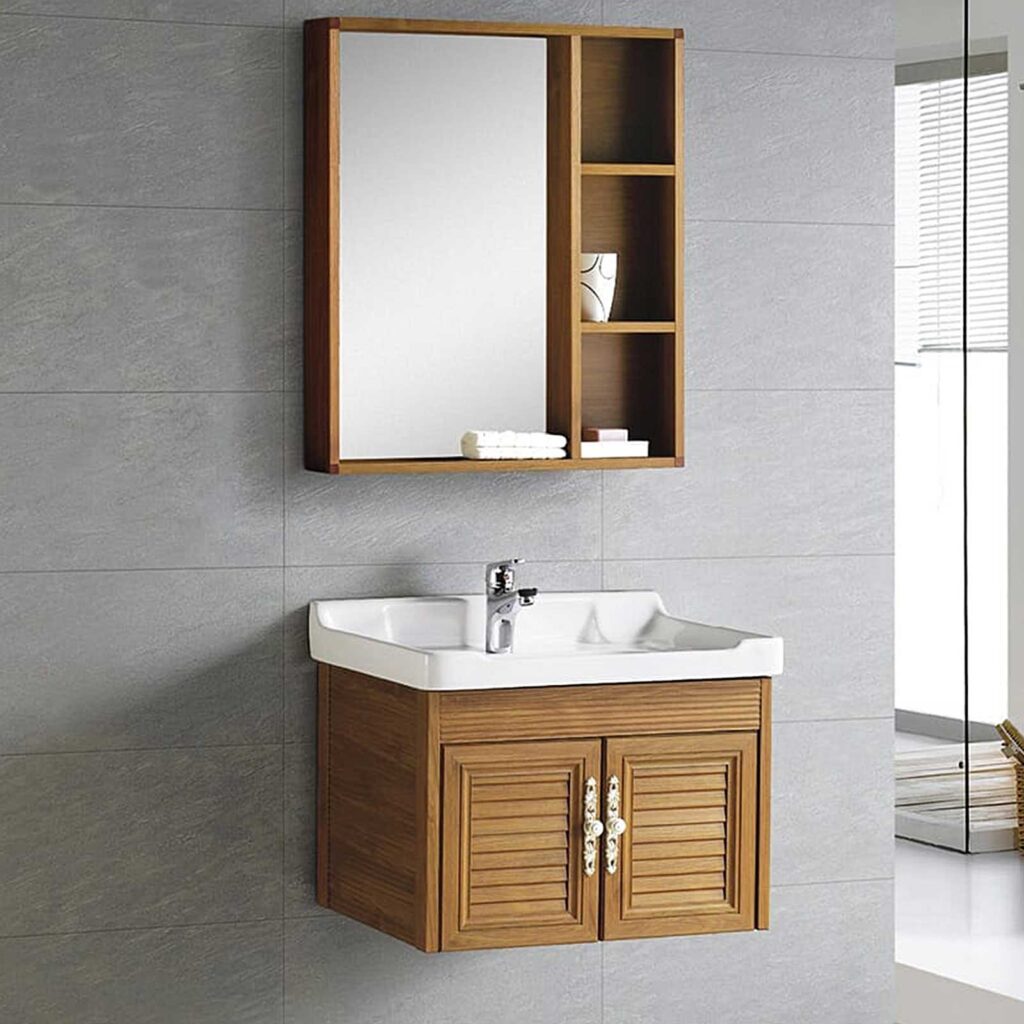 source: brizzio.in
Measure the space: Before you even start shopping for a vanity, take measurements of the space available. Measure from floor-to-ceiling and note widths. This will allow you to determine what size cabinets are needed in the bathroom
Determine storage needs: Think about what you will be using the bathroom cabinets for. For example, do you need a place to store your hairdryer and curling iron? Or do you only care about storing toiletries and towels? On the other hand, maybe you need a cabinet for cleaning supplies and toilet paper. Think about what items will be stored in the cabinets before shopping to make sure that they match your needs.
Choose a style: There are many different styles of bathroom vanities to choose from. Do you want something classic and traditional? Or maybe something more modern and sleek? Consider the overall design of your bathroom when making this decision.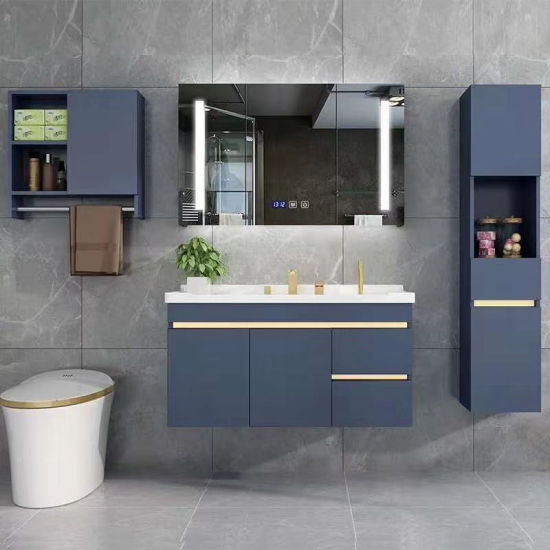 source: pinterest.com
Consider the countertop: The countertop of the vanity is just as important as the cabinet. It is what you will be putting your makeup on, brushing your teeth, and so on. Again, choose a material that you like and is easy to clean. Different materials include marble, granite, quartz, and laminate.
Match the faucet: The faucet is an integral part of the vanity and should be matched accordingly. Again, there are many different finishes and styles to choose from so that you can find the perfect one for your bathroom.
Choose the sink: The sink is also an important part of the vanity. There are many different shapes and sizes to choose from. Consider what type of activities will occur in the bathroom when selecting a sink. 
Here are some tips on how to take care of your vanity/cabinet properly: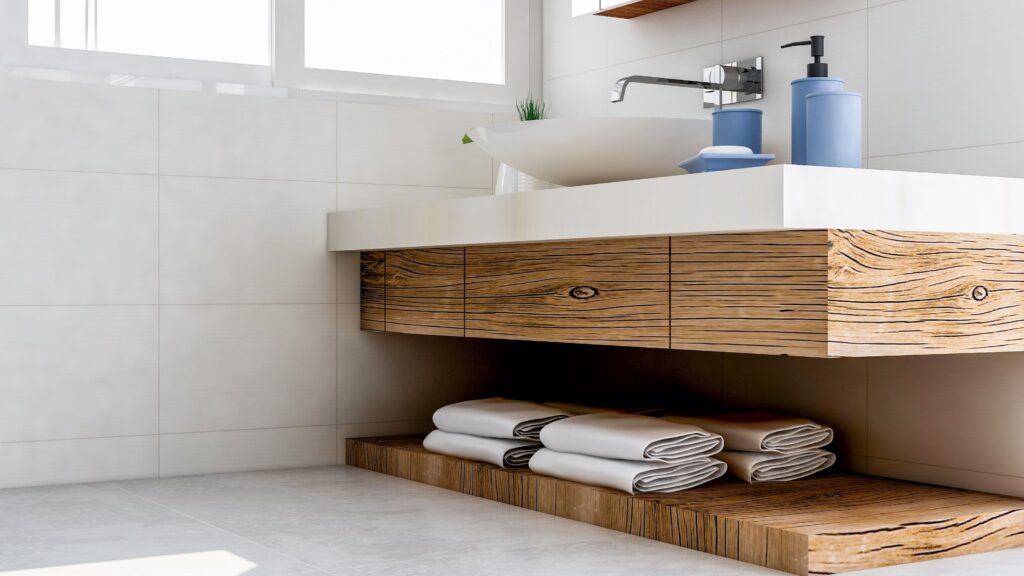 source: thespruce.com
-Wipe down the cabinet with a damp cloth regularly to keep it looking new.
-Do not use harsh chemicals or abrasive materials when cleaning as they can damage the cabinet's finish.
-If there are any scratches or dents in the cabinet, use wood putty to fill them in and then sand and paint.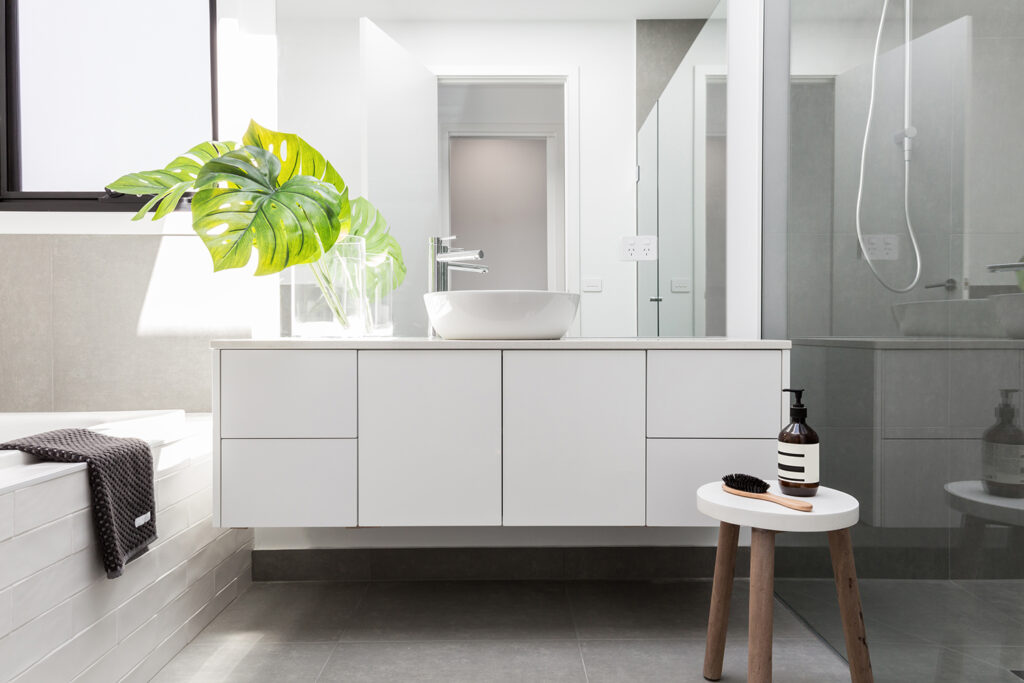 source: discount.com.au
-If the cabinet is ever damaged beyond repair, replace it with a new one instead of trying to fix it. Bathroom vanities can be expensive, so it is better to replace them than try to save money by repairing them.
Now that you have all of this information, it should be easier to select the perfect bathroom cabinet! Remember to take care of your cabinet by cleaning it and repairing any damage. Follow these tips, and your cabinet will last for many years!