If you are living in your own home, you should thank your lucky stars for it! Do you have any idea how millions of people yearn to buy a beautiful home but still putting up in a rented accommodation?
That said, every one of us wants to live in a beautiful home that is tastefully decorated both from inside and outside. You may want to put your home up for sale on the market or looking to make it a more comfortable space to live in. There's a lot for you to gain by making home improvements.
Now, a home remodeling may sound akin to an expensive project in these times when every little thing seems to be getting more pricey with each passing day, you'd be surprised to know that making home improvements need not be expensive. 
You can by these cost-effective home décor products and accentuate the appearance of your abode inside out without stretching your budget too far. 
Given below is a list of some popular and pocket-friendly that could spruce up interiors and exteriors of your house at a fraction of the cost. Read…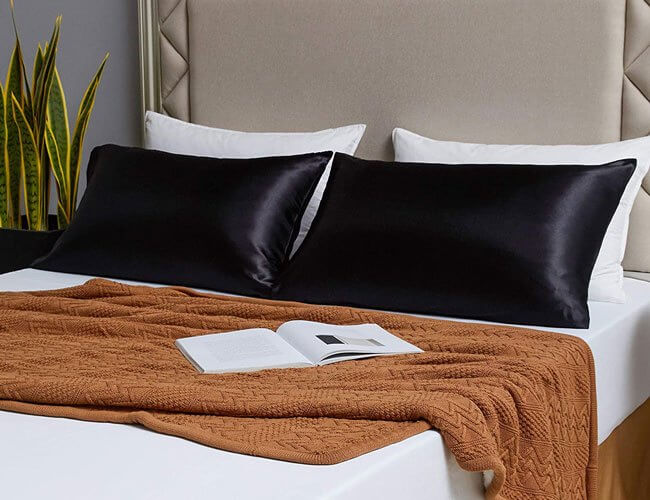 source: spy.com
1.The Satin Pillowcases 
The Satin pillowcases, with their glossy appearance and sleekness of the silk, will impart a bright shine to your bedroom. Unlike traditional satin that was made from silk, today you can easily find satins made from rayon, polyester, acetate, and cotton.
Satin pillowcases are more flexible and supple than real silk, which means that they are likely to move with your hair and create less friction. You can choose from a plethora of colors to match these pillowcases with your bedroom décor. 
2.Living Wall Planters
Living wall planters are small containers, roughly the size of a flower pot, made of recycled PET plastic bottles that feel like cloth, and are mounted or hung on a wall. This unique home improvement design idea not only makes your plain walls look more appealing but they also make your interior space healthier and look natural. 
Living wall planters can contain either real or fake living plants, and can be installed easily on any wall inside or outside your house. These planters are UV stable and can last a lifetime with proper care and maintenance. These planters are easy to use, high quality, lightweight, and non-toxic.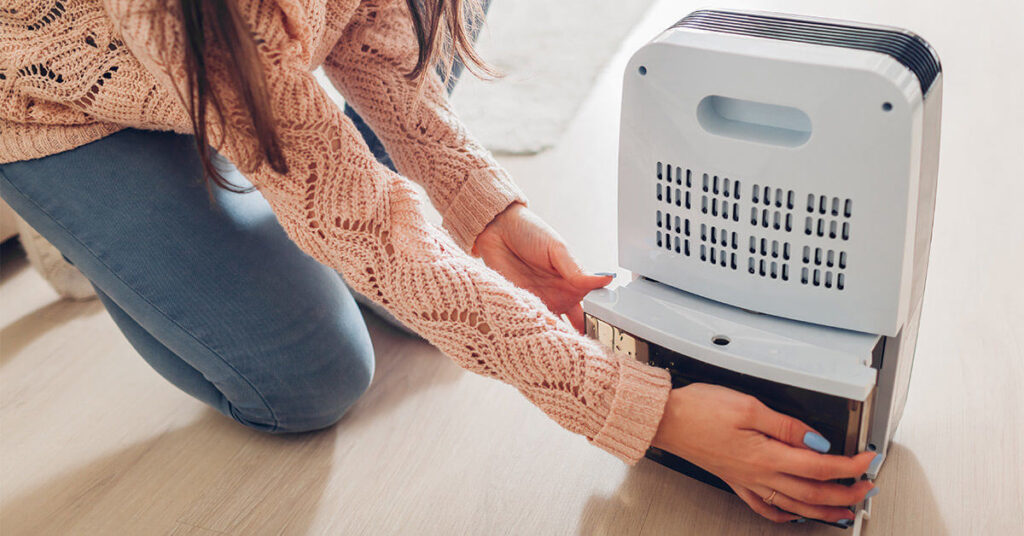 source: healthline.com
3.The Dehumidifier for Cabins and Closets
Frustrated with humidity creeping in your cabins and closets? Relax and use dehumidifiers to remove excessive moisture from cramped spaces in your home. This dehumidifier can work without any power cables and can last for up to four weeks (or more) before the battery needs to be recharged. 
Charging a battery is all you need to get going again. Say goodbye to messy refills and use this home improvement design idea to your advantage. 
4.Smart Programmable Thermostat
Manual thermostats waste your valuable money and energy big time because you have to manually adjust the temperature to make them work. If you're looking for a DIY remodel idea that you can accomplish in not more than a hour, you should invest in a a programmable thermostat. 
Digital smart thermostats can be programmed to turn on and off according to your heating or cooling requirements at specific times throughout the day and night. Most programmable thermostats have a holiday mode, which allows you to minimize the need for the HVAC system during long periods of absence.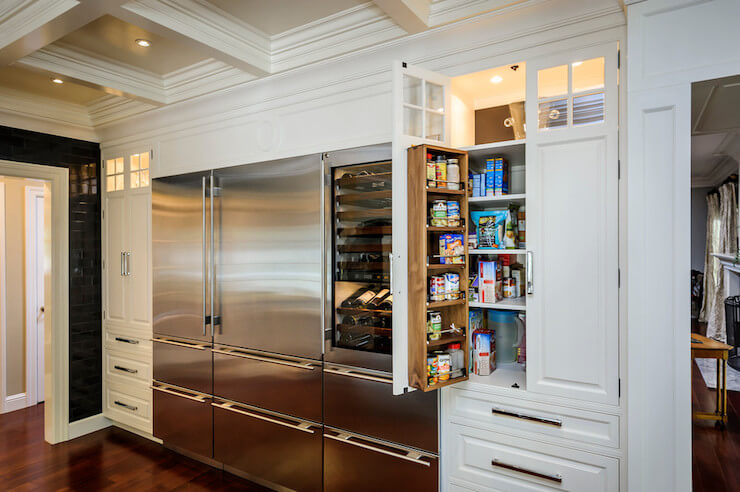 source: decorpad.com
5.Fridge with Integrated Pantry
The functional and effective solution for space-consuming refrigerators is to fix pantry units to the side and above the fridge. This expanded storage wraps around the refrigerator and creates a clean, integrated look. 
Slide-out pantry shelves help in easily reaching food items because refrigerator pantries tend to be very deep. Even if you have a limited space, you can use this home improvement design tip to efficiently utilize available space. 
6.Open Kitchen Shelving
Wall cabinets in kitchens have a great utility; they allow easy accessibility to items. Items are right there, within arm's reach. However, wall cabinets can loom large grey glazed terracotta over your work area besides casting a shadow. Replace these with open shelving to clear the kitchen of the dark, heavy look and work in lighter and brighter surroundings. 
You have to take some precautions before making this move though. Make sure that you have adequate storage in place for items that will lose their confined home. Another consideration is to simply take out much of the unused junk from the wall cabinets, which will reduce the need for alternate storage.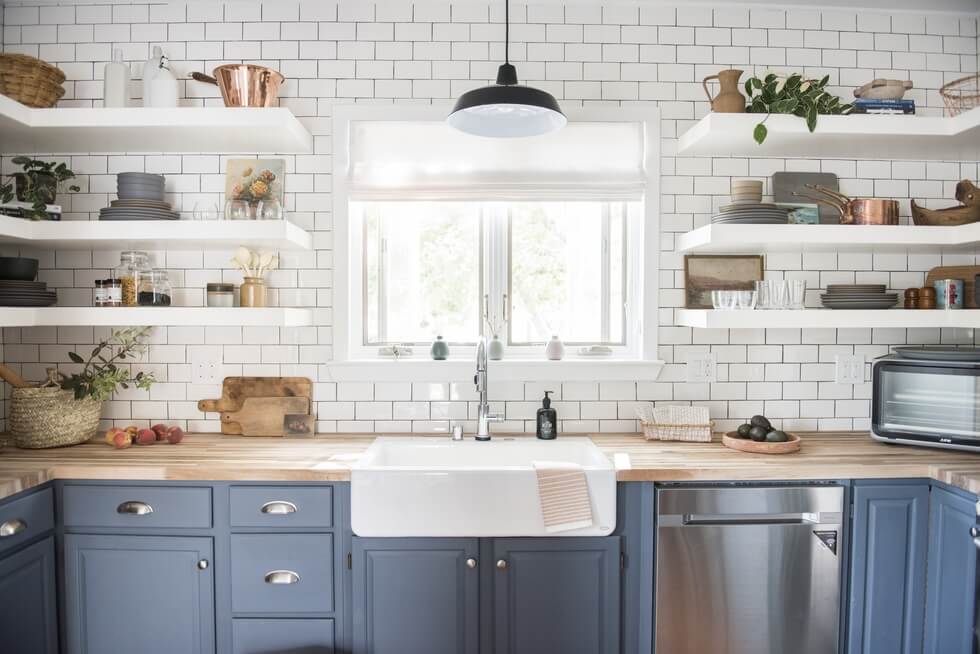 source: decorist.com
Epilogue
These are six of the most inspiring home improvement design ideas currently trending in 2021. You can implement one or more of these ideas according to your personal design preferences. 
The best thing is that all these ideas are pretty much affordable and simple to carry out. Some of you can even try these out yourself and save your money on installation costs. Good luck!