Playtime for children has drawn a lot of attention, which has led to substantial advancements in playground design. Modern composite playground structures have taken the role of traditional playgrounds that use isolated metal play equipment and have high standards for safety and durability, creating an enticing environment for kids to engage in more complicated play. As a result, one of the key decisions that influence how well your water park project turns out is how the equipment for the park is built.
As a result, owners of water parks and playgrounds demand only the best products from reputable manufacturers, like Vortex International.
Characteristics of quality water play equipment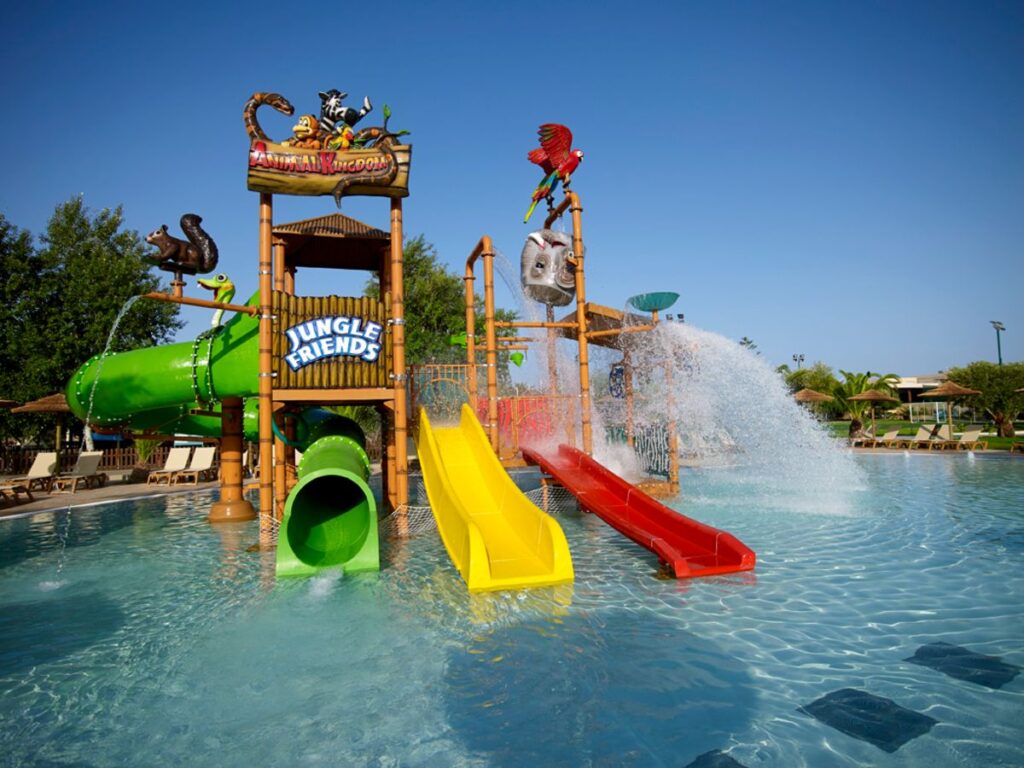 source: pinterest.com
For an splash pad or aquatic park, one must select the best water toys and splash pad accessories. Why selecting appropriate materials for your project should be a top concern throughout project planning and design is explained by the following list of factors:
Lower Installation Charges
Modern, improved building materials give greater strength and durability when used in water park equipment. The equipment is more enjoyable for your guests since high-quality materials provide designers more creative freedom. The less complicated support architecture for modern materials in a lighter building, results in lower installation fees and upgrade costs.
When choosing the material for your water park, all of these characteristics are essential. In terms of producing equipment for water parks, Vortex stands out as one of the few businesses that uses the best material formulations for the construction of each water play.
A water park will look stunning with a range of the items in their catalogue. Additionally, this equipment is made of materials that are extremely resilient, lightweight, corrosion-resistant, and flame-resistant.
Power and Fortitude
source: pinterest.com
The play equipment should not only be reliable but also secure. Lower replacement, repair, and maintenance costs result from robust and durable machinery. Vortex provides water parks, splash pads, and spray parks with the most modern play park and splash pad equipment as well as architectural and planning services. We use materials that are the most durable, resilient, and corrosion-resistant.
Safety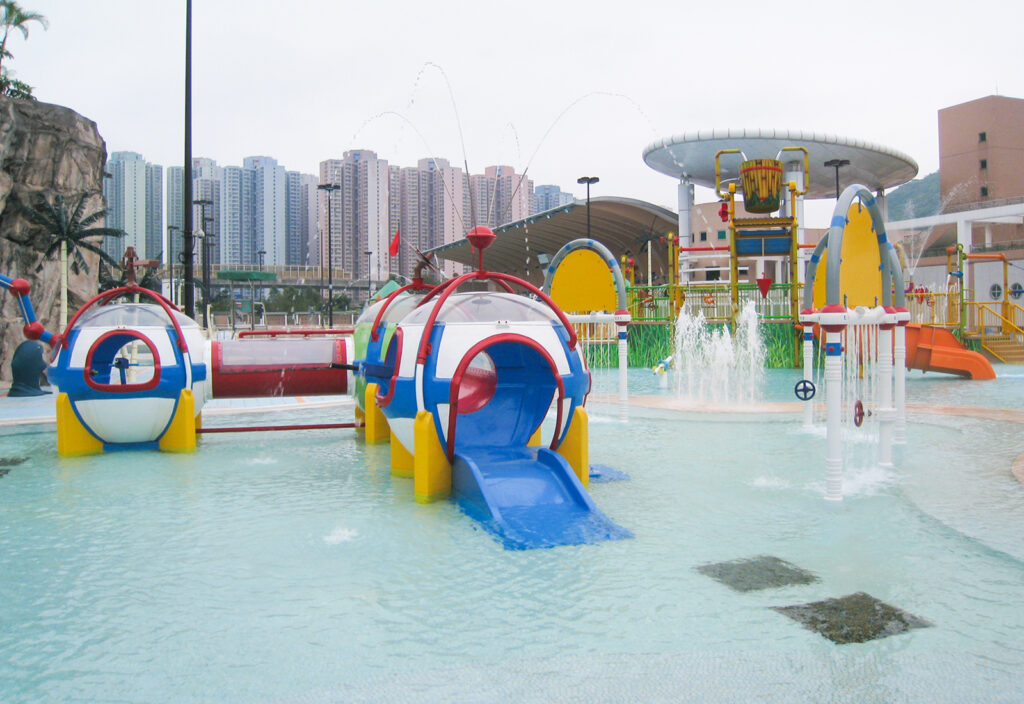 source: pinterest.com
For water parks, the main difficulty is to provide kids with pleasant activities while also offering a safe environment for them to play in. When planning and building a water park, as well as when purchasing water park equipment, the safety of the visitors should come first. Your choice of equipment may have a big impact on how safe it is for youngsters to play in the water park.
Utilizing the right tools can frequently reduce your risk of suffering an injury. But badly designed water play build-ups can pose several safety hazards, which includes slippery surfaces or rough surface, heat build-up from the sun, and more that can lead to slips and accidents, and electrical conductivity that poses a risk of shock.
You may choose safe playground equipment that is made with the best materials and conforms with all playground safety rules when you buy it from Vortex, one of the top producers of equipment for water parks. Additionally, while taking into account safety standards, their engineers and designers collaborate with you to construct a kid-friendly play space.
Conclusion
The right machinery, surfaces, and structural materials must be chosen in order to achieve your goals. Additionally, the choice of material has a big impact on how attractive, durable, and safe your equipment is. Therefore, it's important to carefully analyse your options and take factors like accessibility, aesthetics, affordability, function, and maintenance requirements into account when choosing materials for water playground equipment.