Decorating your home can be daunting if you don't have an idea about the perfect color combinations. It's an art that can make you feel stuck or frustrated if you are doing it with no proper strategy.  
Interior designing is not new to the market, considering the current time, this is one of the most popular fields and more and more people are trying to opt for this. There are a number of best interior design Dubai companies, who are known for following this incredible rule.  With the advancement in this field professional interior designers have set up a decorating rule & that rule is called the 60-30-10 decorating rule. 
If you are still unaware of this rule, then stay here to read the complete informative guide on everything you need to know about this rule. Let's first begin with the basic introduction about what a 60-30-10 decorating rule is?
Know About  60-30-10 RULE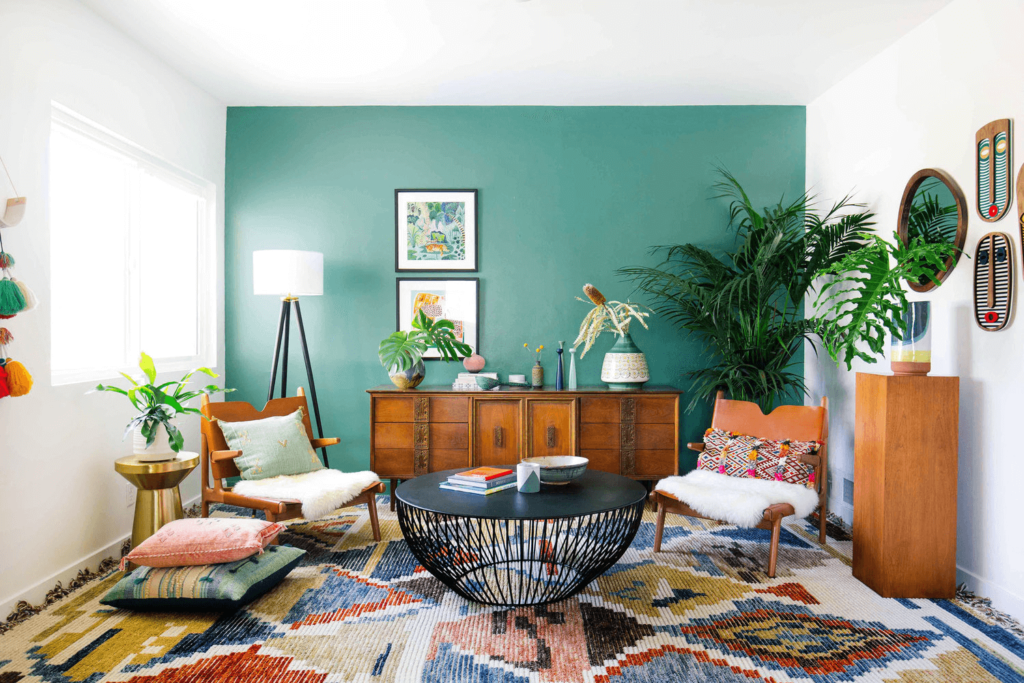 source: static.onecms.io
"60% main color + 30% secondary color + 10% accent color = Fantastic"
This rule is set up by expert interior designers based on their experiences. It helps to create a color palette for any space. This rule states that 60% of any place that is to be decorated should be filled with dominant colors, 30% of the place must contain secondary colors & textures and the remaining 10% should be an accent. 
The whole rule breaks down into 3 different color themes. Further in this article, I'll explain the simple ways to choose these three basic color themes. Now let's move on to know how this incredible decorating rule works. 
How To Use The 60-30-10 Rule?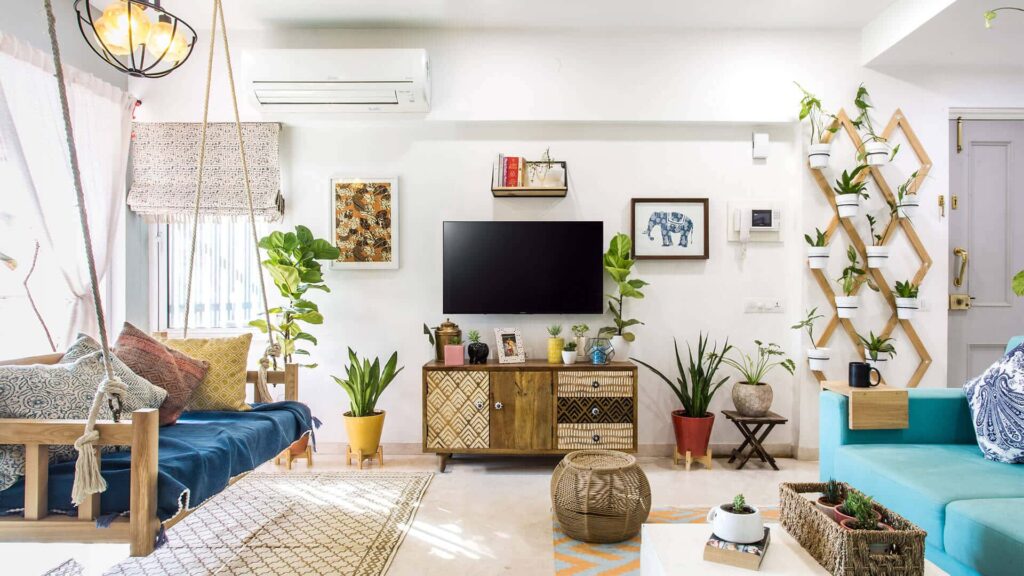 source: amazonaws.com
Considering the first 60%, which is the highest percentage it covers the overall color of the room. Like the 60% in any room would be the color of walls, large complementing decorating assortments like furniture or carpets. You can also take is the base color or backdrop for other assortments,
oving onward, the 30% color scheme would be of secondary colors. This color scheme can be considered as your main color in decorating themes. Like it may include the color of window dressings, lighter furnishings like chairs, painted furniture, or accent wall. These secondary colors complement the main colors of the overall decor. But these secondary shades have their own distinction and look extremely stunning. 
The remaining 10% of the decorating rule covers the range of accent colors. You may consider it the cream of any interior decorating theme that includes throws, pillows, coffee tables, side tables, or candle stands. It may also include a painting in your room or a fabric print on your furniture. 
Let's See How To Choose Three Colors 
To choose the 3 colors of your interior theme, you must have an idea about the color wheel. This includes multiple options with almost all available variant shades. It helps you in choosing the best vibrant colors!
Monochromatic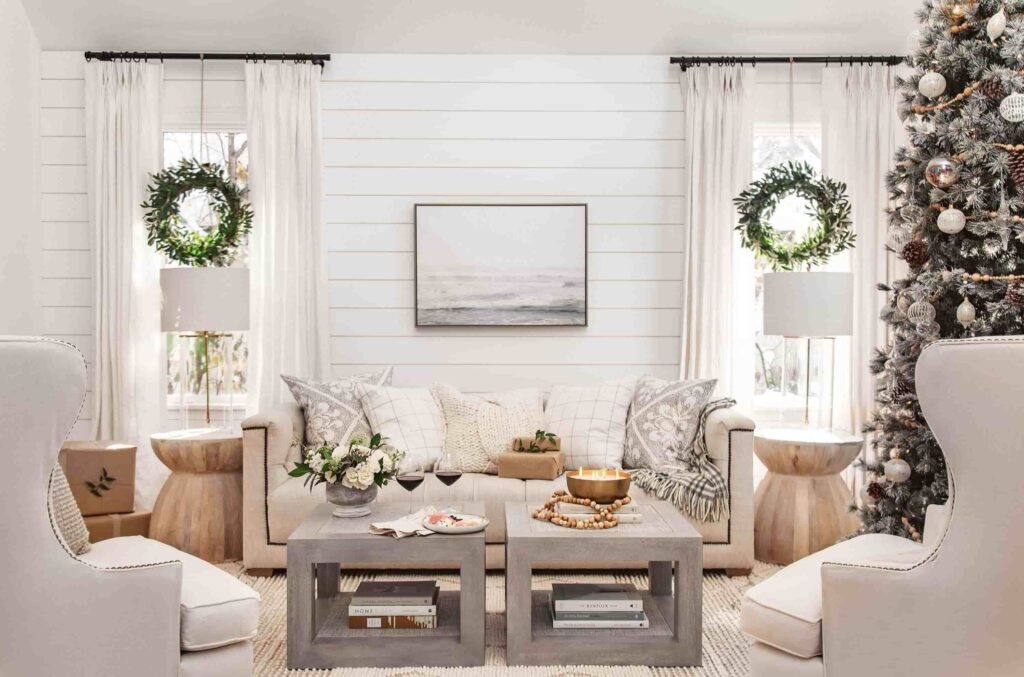 source: pinterest.com
Choosing only a single color and then modifying it to use in lighter and darker variants in your space. This can be the one way and it works best with neutral color shades like white, grey, cream, etc
Complimentary
You can opt two choose the two most complementing colors from a color wheel. Both the colors must be opposite to each other like one must be with a cool aesthetic and the other must be warm hence blends together to give a balancing look to your room decor.
Analogous
So you have another option to choose three colors. Three of them must be adjacent to each other on the color wheel. The middle color must be the dominating one & the other two must complement the shades of it. 
Split Complementary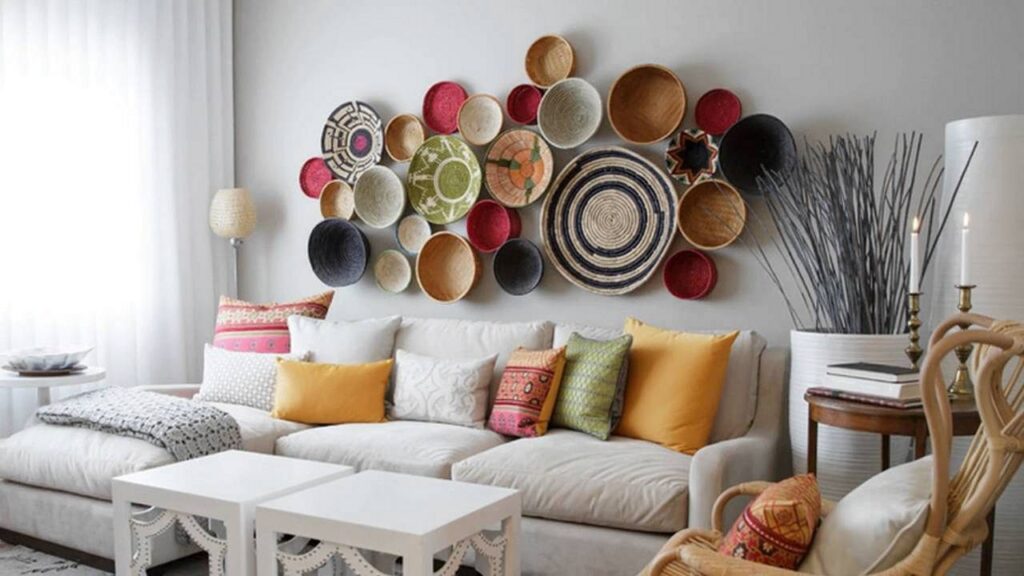 source: spacejoy.com
This choice can be a bit difficult as it needs a keen interest & observation. Choose the main color that you want to use, find the other most complementing color on the color wheel and choose one of the next adjacent colors to compliment color. 
This perfect color breakdown is the key to have a good attractive and appealing interior decor. Once you understand the basic premise of this rule, you can customize it for your own rooms. 
Final Words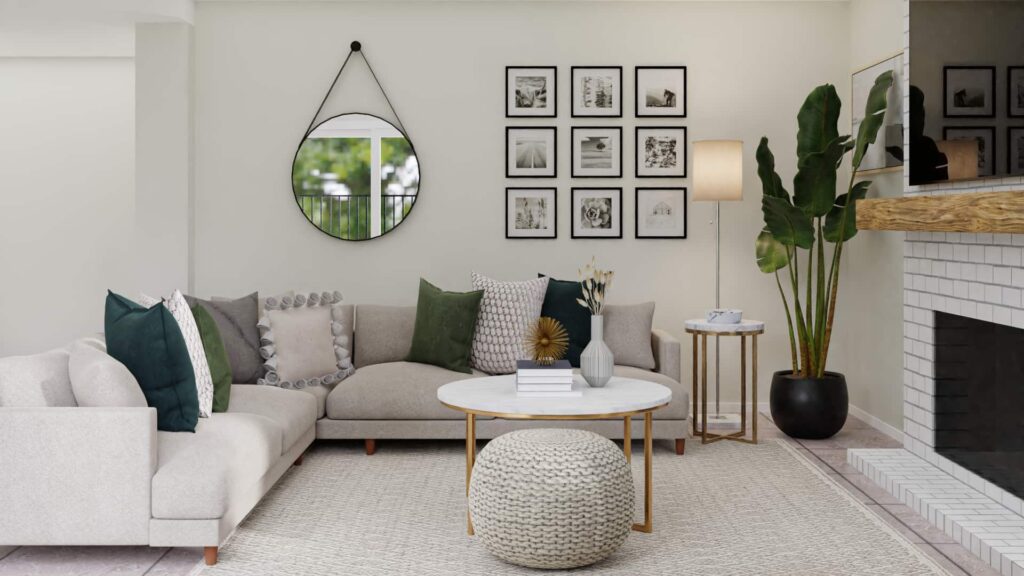 source: pinterest.com
Whether you are an expert interior designer or a beginner to design your room, this 60-30-10 rule is the perfect and valuable strategy to choose a balanced scheme while enhancing the overall aesthetic of any interior. 
You Just need to follow your heart and your own personal style to reach a fresh and unique home décor experience at The Architecture Designs.