A pool is undoubtedly your huge investment. Thus, one should not neglect the necessary maintenance it demands. Are you looking forward to keeping it functional for the whole next decade? Little foresight along with proper cleanliness can help. If you are of the opinion that keeping it neat and well-maintained is a strenuous job, we have the right solution for you. You can always hire an expert or professionals who can do it at minimal prices and with the right tools. 
If a pool is perfectly cleaned, well-maintained and well taken care of, the functionality of the pool will be exceeded over years. It is necessary to get your pool all maintained. However, there are certain winter pool maintenance tasks you should never skip. Let us move on to those steps. 
Treating with Chemicals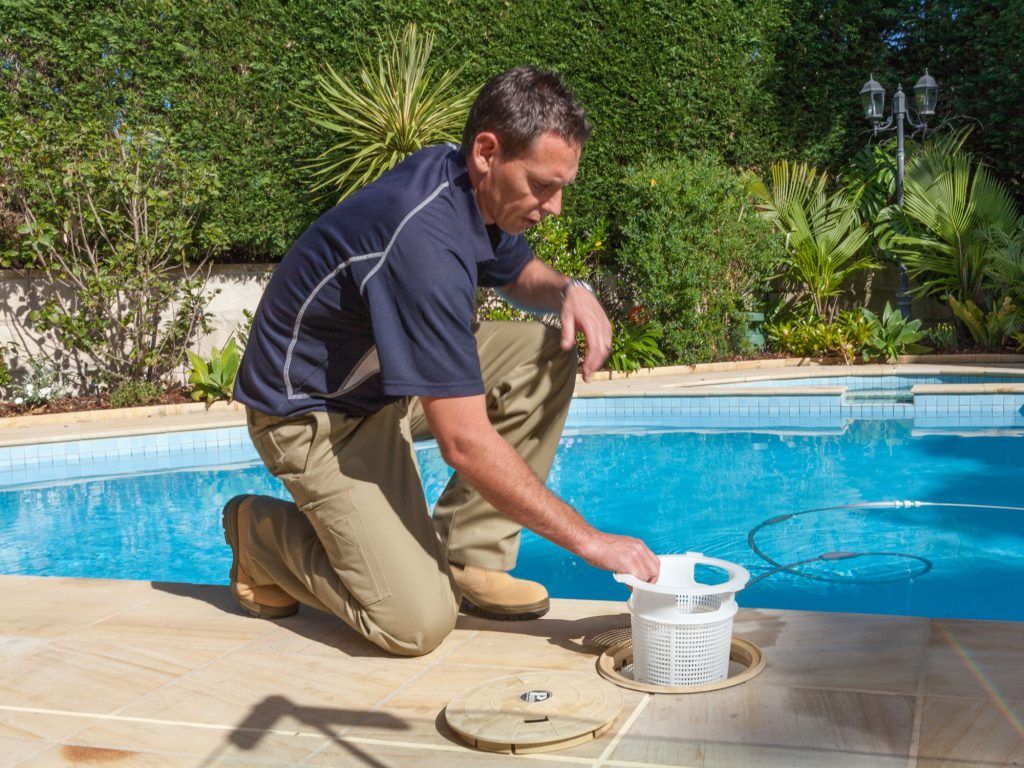 source: pinterest.com
Contaminants are the first thing you should treat. Chemicals are the ultimate agents which aids in the removal of chemicals. The pool wouldn't be clean if proper chemicals are not available at your ends. Thus, treating the pool water with hard and strong action chemicals becomes important. 
Regular Cleaning 
In order to make the pool as well as the water inside it clean and clear, routine cleaning sessions are needed. You should never compromise on that as a cleaner. There are several filters in the pool. They usually are subjected to clogging due to debris and insects etc. This will cause a major disturbance in water flow. Not only will this affect the pump motor but will also be unhealthy for swimmers. Thus, one should always do the regular cleaning sessions. 
Removing Debris 
source: pinterest.com
Visually inspecting and examining the pool for dirt and debris is essential. It will prevent clogging the filters and keeping the water fresh and clean. You can either use a leaf net or a rake in order to collect large debris. Inspecting gets particularly important after a windstorm. 
Draining a Little Quantity of Water 
Another major maintenance task one should duly perform is draining a little quantity of water. Obviously one cannot empty the pool before winter. This also conserves the water and secondly you might not want to waste such a huge quantity. However, it is important to drain water until it reaches underneath the pool skimmer. This will prevent the water from freezing during winter. 
After you have drained the water below the pool skimmer, there are certain other things which you should check as well. The pump as well as the filter should be drained as well. These parts are quite costly and might be subjected to any damage due to frozen water inside if left. 
Restrict the Growth of Algae
source: woodfieldoutdoors.com
Algae don't grow considerably during the winter season. However, it is important to keep a close check on its growth. There is still a possibility for algae to grow thus one should always keep that under inspection. Using algaecide will slow down the growth of algae. The level of chlorine in water will also aid considerably. 
If you need pool cleaning services in OKC, then contact HomeTown Pools and Spas as they have a team of the Best Oklahoma City pool cleaners to provide you with the best in pool cleaning, repair, and maintenance services.