Are you looking for new ways that you can highlight the windows in your home? There are a variety of window treatments that you can choose from. Below we' will take a look at the following window treatments:
Blinds
Drapes
Shades
Sheers
Shutters
We will also go over some tips that you can use to help you find the right type of each window treatment for your needs. There are many different window treatments that you can choose from and there are options for any budget.
Blinds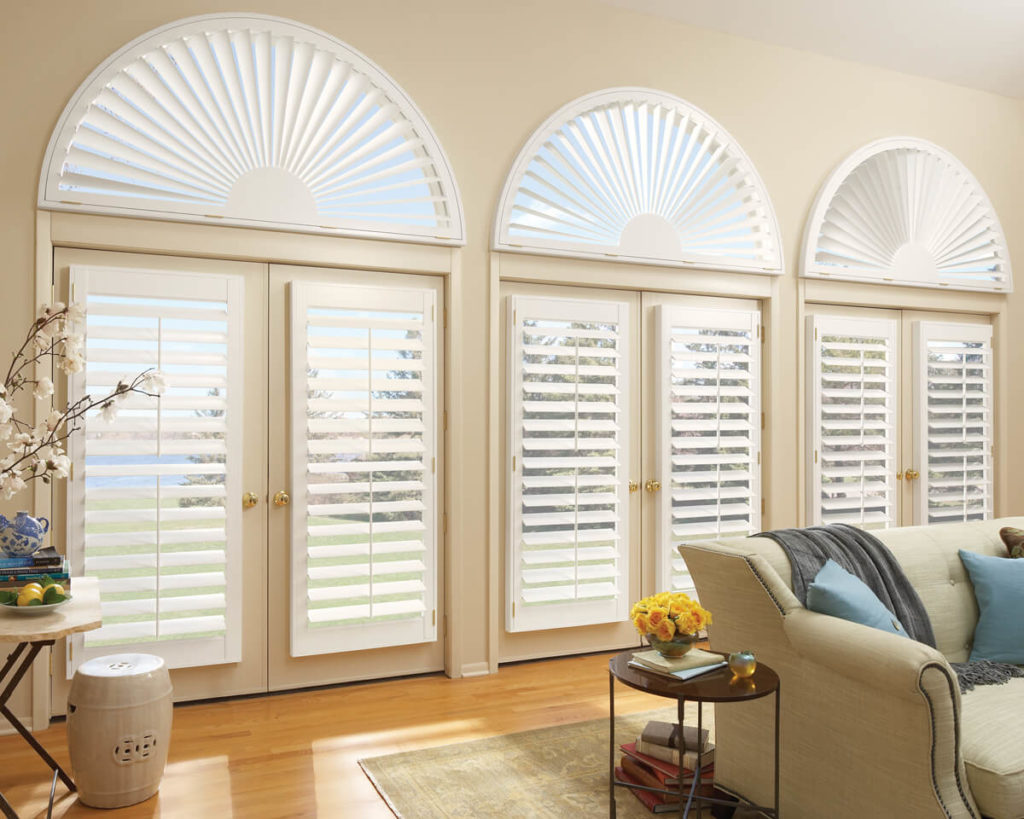 source: blindsbeautiful.net
If you have chosen blinds for your window treatments, you should choose blinds that are color white. If you have a dominant neutral color in the room, it's a good idea to try matching it. below we will discuss three different types of blinds.
Faux Wooden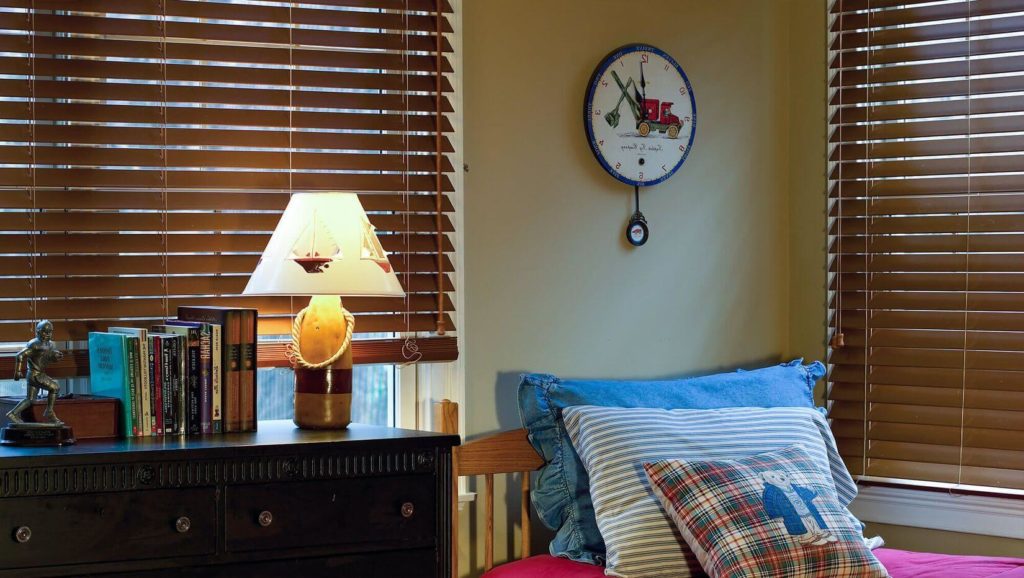 source: blindstogo.com
If you love the look of wooden blinds but you find that they're a bit expensive for your wallet, faux wooden blinds are a great choice. They're much more affordable since they're made from composite, vinyl, or PVC. They also are moisture resistant, which makes them ideal for bathrooms and kitchens where real wooden blinds would otherwise crack and warp.
Panel Track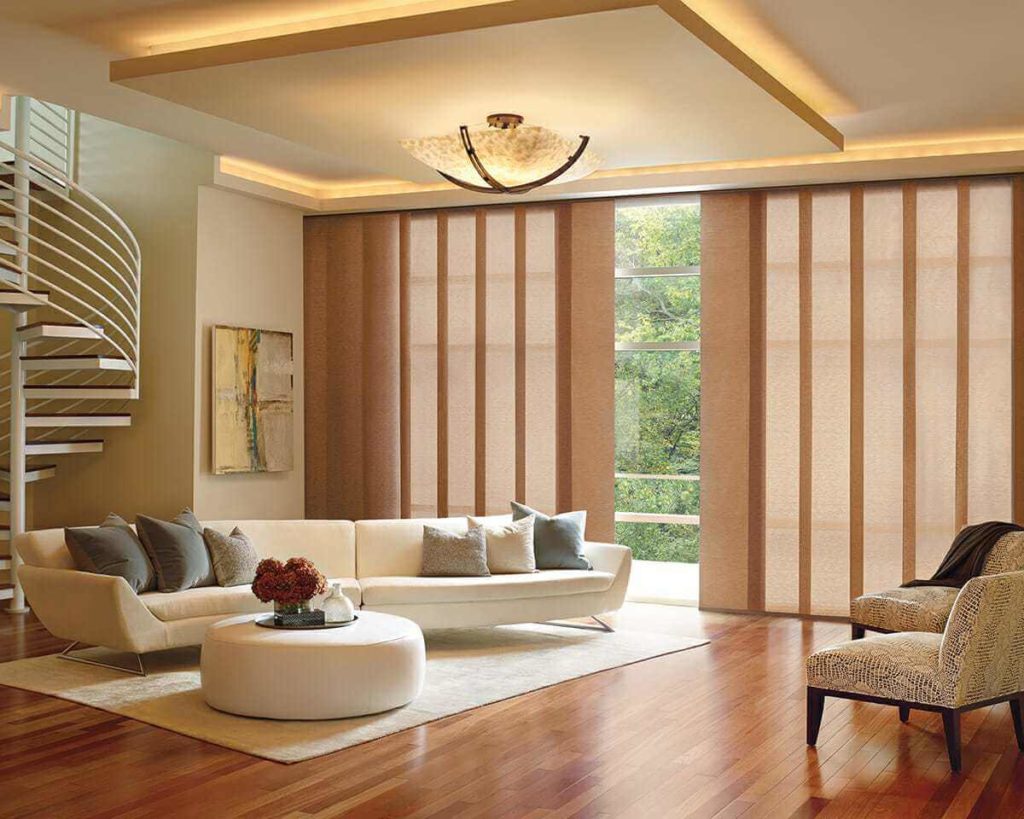 source: nvbas.com
These types of blinds are made of many fabric panels which slide from one side to another to give you the best privacy and light control. They're a great alternative to the popular vertical blinds to cover sliding doors or large windows.
Wooden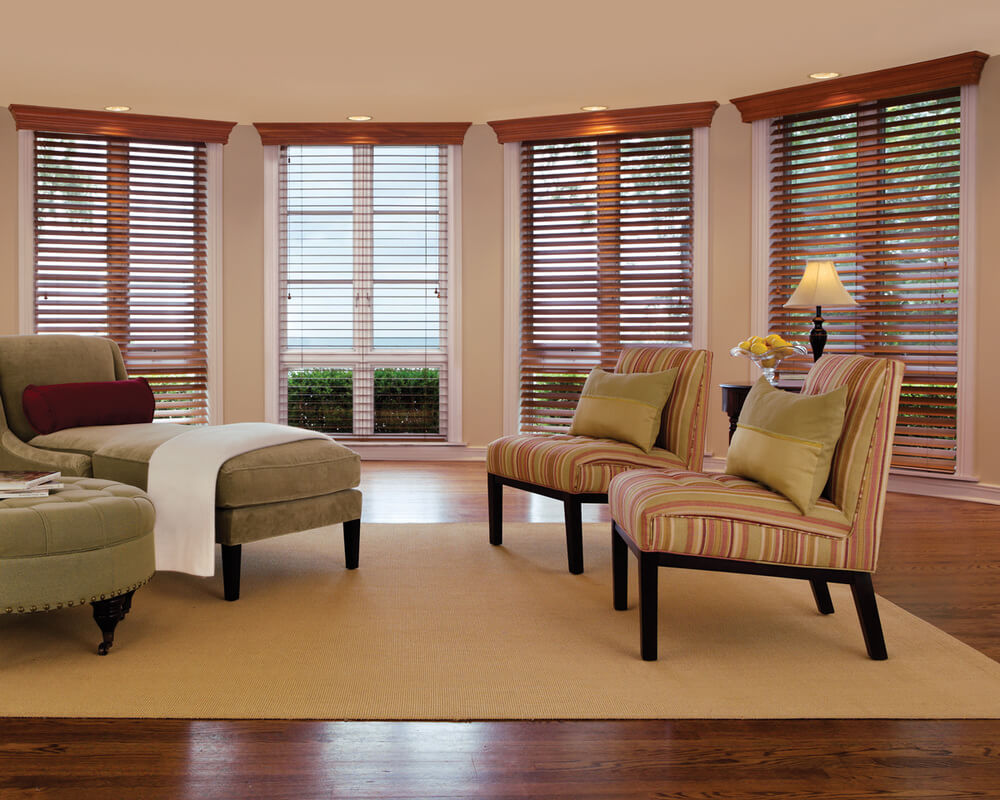 source: bhwtinc.com
These are a popular choice for window treatments, and they outlast styles and trends. Made from real wood and using different stains and grains, they are very durable. Wood blinds have a warm look that goes well with various other wood trim, flooring and furniture.
Drapes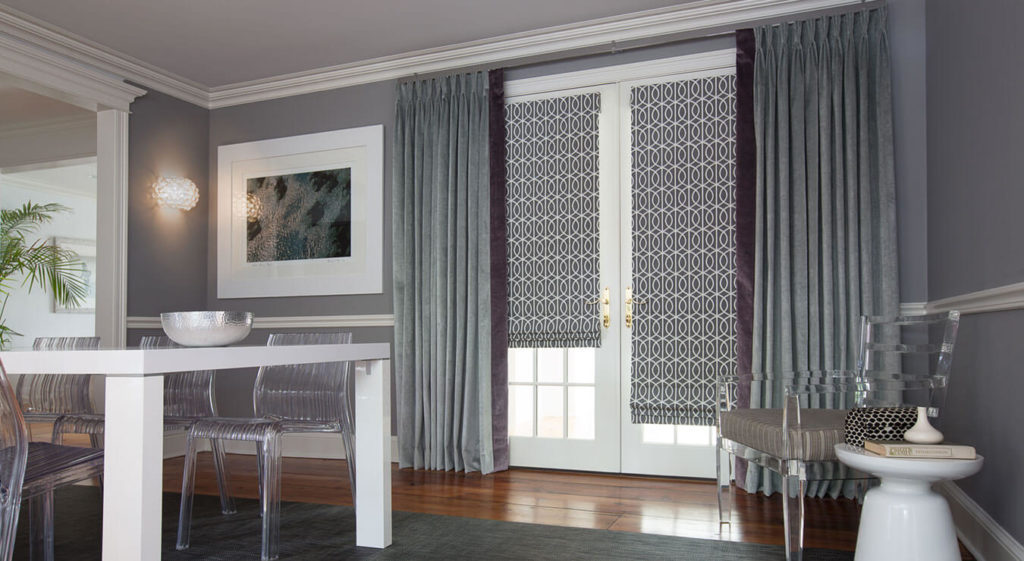 source:  theshadestore.com
Drapes add elegance and style to the whom and gives you functional privacy and light control. The panels vertically hang from hardware located above your window to your desired length.
They come in many different fabrics, patterns, styles and fabrics, so they are easy to coordinate them with other things in your room, such as your furniture in your living room or a quilt like is sold at  https://www.beddingbeauty.com/
To help your window to blend in, choose a shade that's neutral or a shade that's close to the dominant color in the room. To highlight your window's features, such as a view that's really eye-catching or if you have bay windows, choose a shade that contrasts.
Shades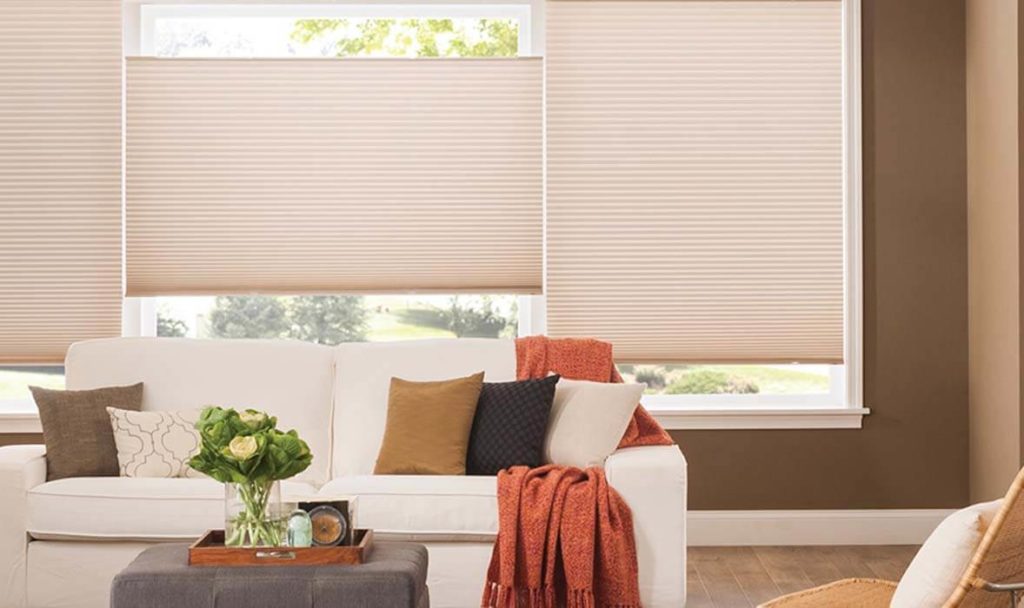 source: blinds.lowes.com
If you want to have shades in solid color, match the dominant color in the room or choose a color that's neutral. If you are going to use shades with patterns on them, try and matching a color in the print to your room's accent color.
Cellular Shades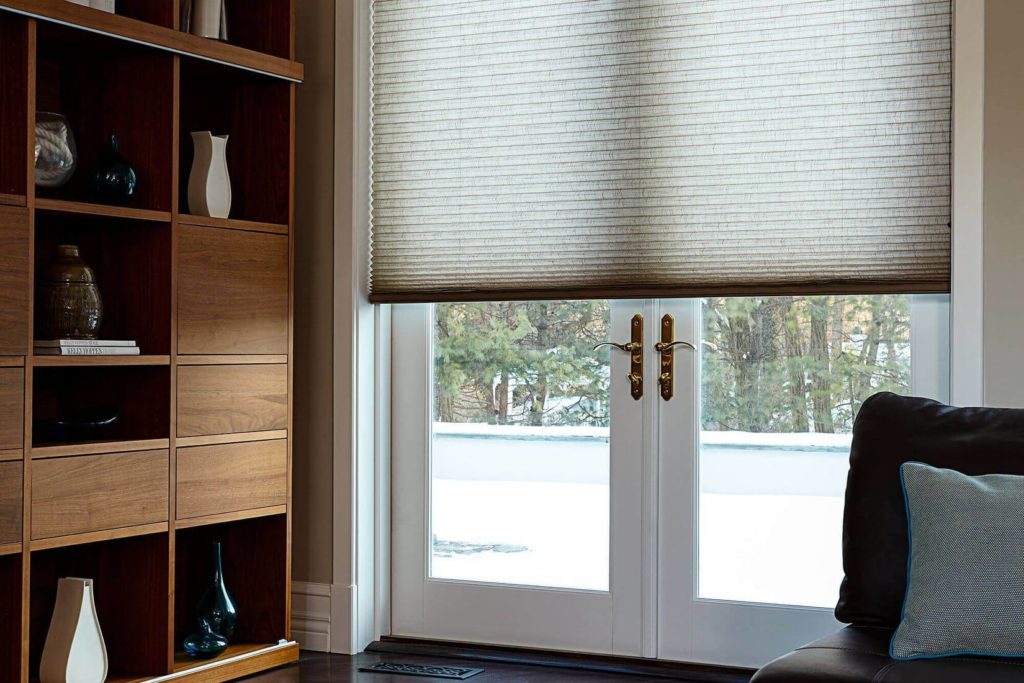 source: blindstogo.com
These shades are at the top when it comes to being energy efficient. They get their insulating properties and name from the honeycomb cells made of fabric. This will trap air in between the room and the window. This will ensure that your room stays warm during winter and cool during the summer.
Pleated Shades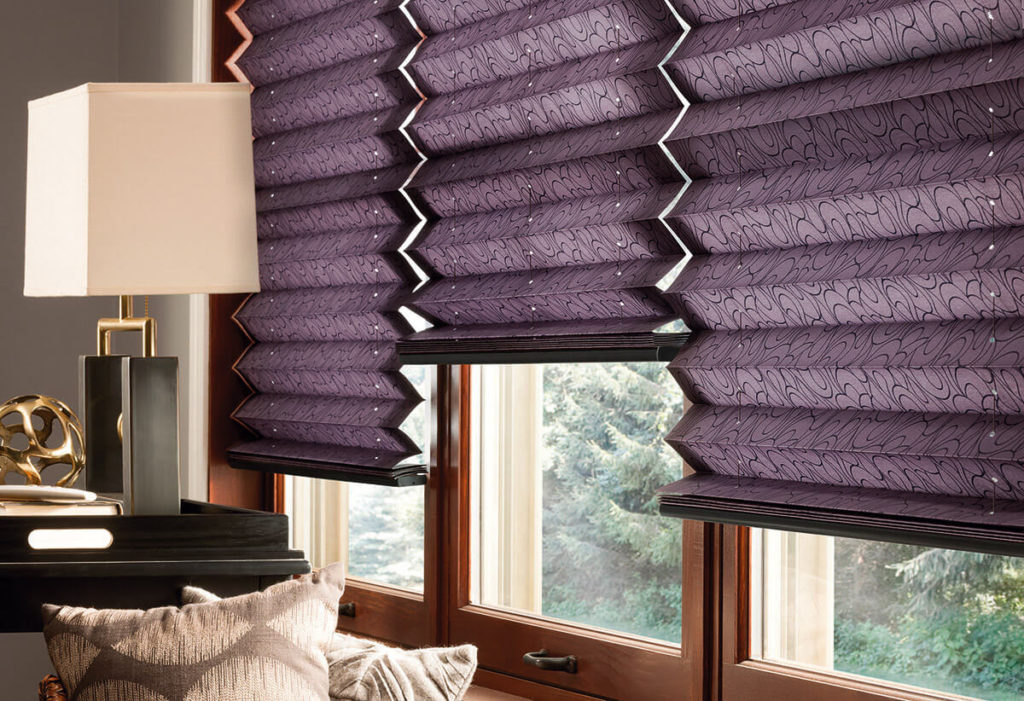 source: madeintheshadeclarksville.com
These are made of one fabric piece that has pleats which collapse and neatly stack as the shade is raised. This effect is slat-like and provides the home with a semi-sheer, casual look that lets quite a lot of light to come through your window.
Roller Shades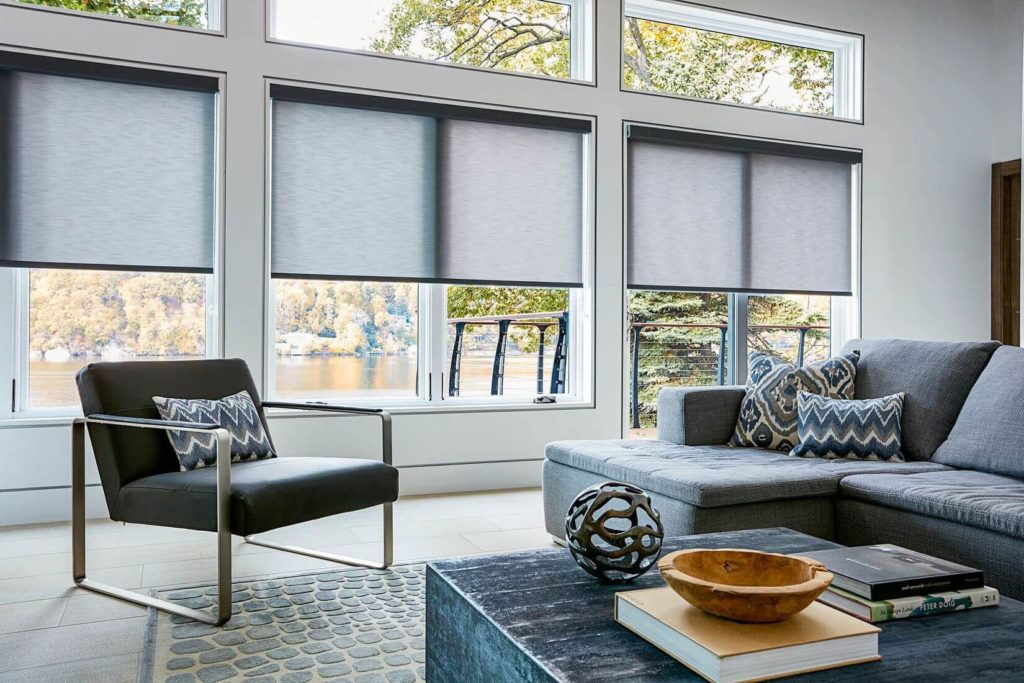 source: blindstogo.com
They're a very affordable option when you're looking for a way to cover windows. They roll neatly up on a tube, which makes them look discreet and minimal when they're raised. With light filtering and blackout options, you'll be able to choose the light control amount you want for any of your rooms.
Roman Shades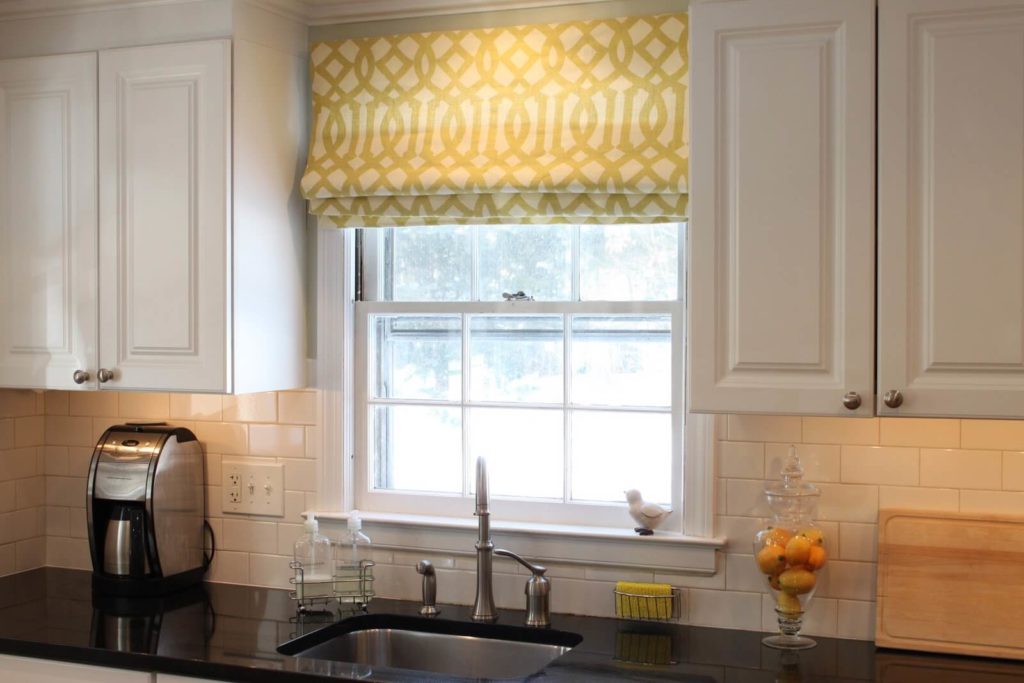 source: windowsbymelissa.blogspot.com
These are made of a single fabric peace, which feature horizontal folds which go down the whole shade length. The folds go flat against your window when they're down yet fold nicely when they're raised. Roman shades combine the nice soft look of drapes and a shade's functionality.
Solar Shades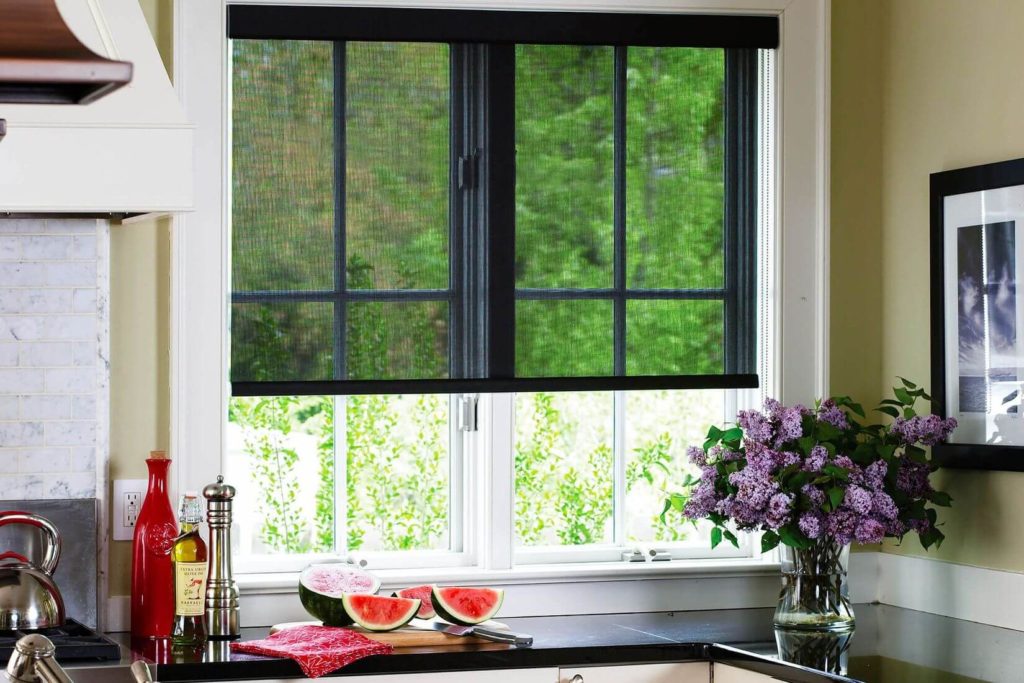 source: windowvango.com
Also called window sunglasses, these window treatments have an opaque design that lets you preserve the outside view and have light control. They come in openness from 3-14%, so you can choose how open you want them to be. The higher the number the more light is let in.
Woven Wooden Shades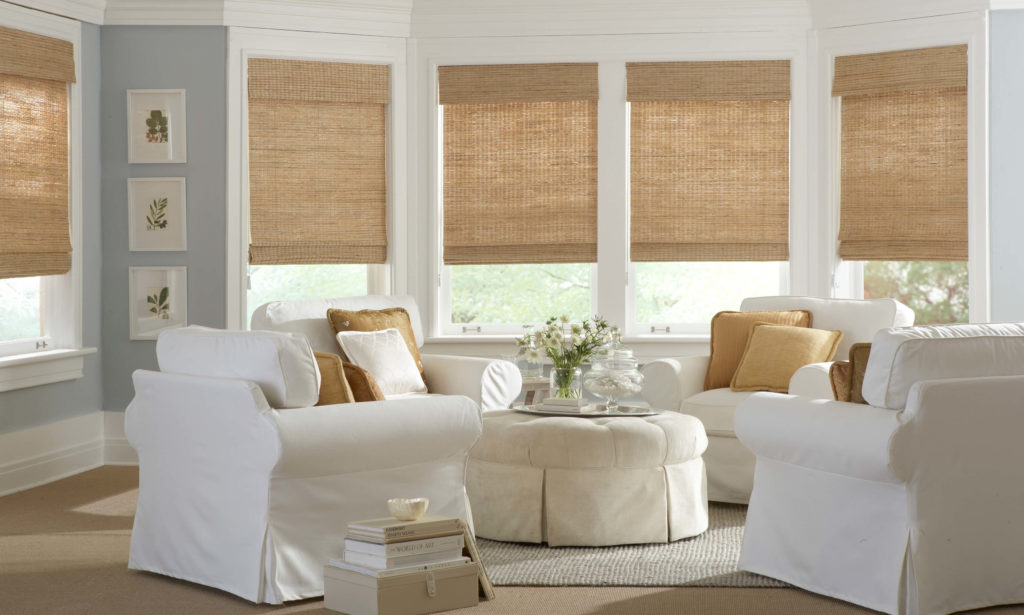 source: draperyconnection.com
Manufacturers of window treatments make these shades out of many materials, including bamboo, reeds and grasses. These shades are textured and instantly give your space a natural, casual feel. You can use liners with them to increase some privacy or you can trim them with fabric to customize the shade to the room.
Sheers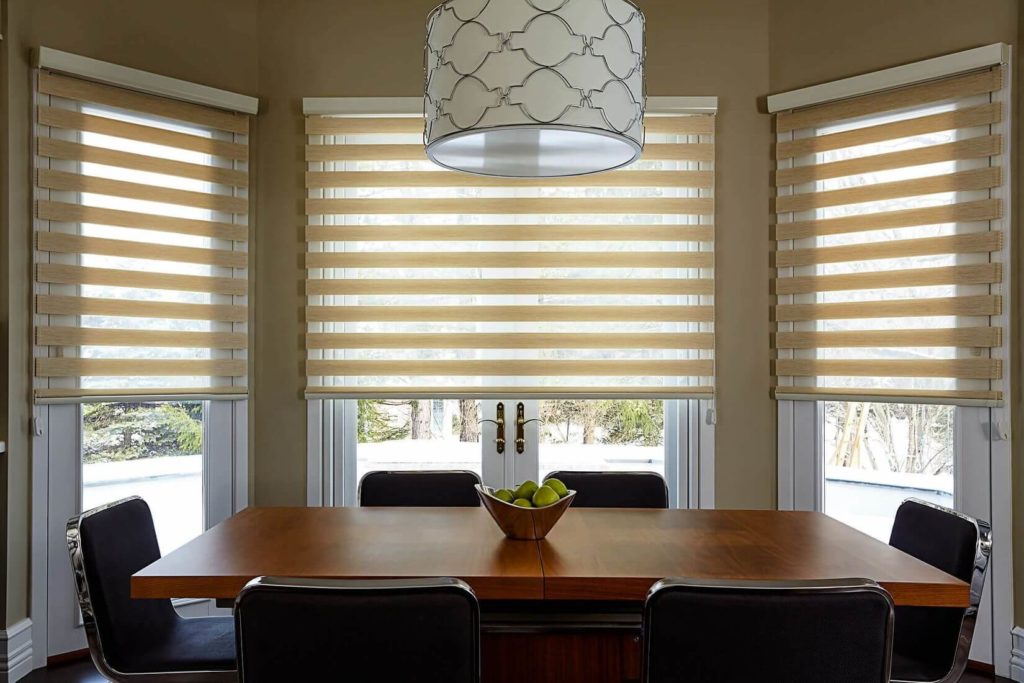 source: blindstogo.com
These types of window treatments are an elegant choice when you're looking for a window covering. These window treatments have two facings made of sheer fabric over top of vanes made of soft fabric. when the vanes are open, they let in diffused light. You also can see the outside. When they are closed, though, sheer shades that offer room darkening block light out completely.
Shutters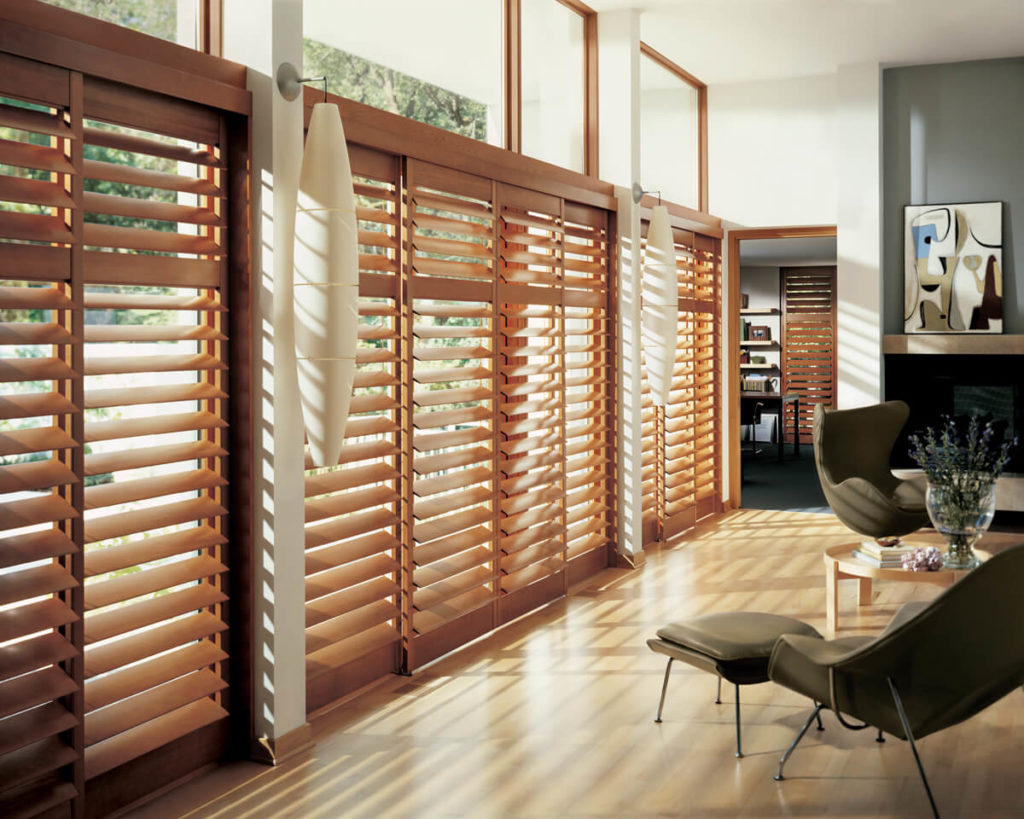 source: superiorblindsandmore.com
When you are looking for something classic in window treatments, shutters will make a great choice. They add an architectural look right to windows. They're a perfect choice because they give your home added value.
Shutters' elegant design looks gorgeous from the outside and inside. When you're choosing a color of your shutters, do your best to choose one that matches the woodwork in your room.
The right type of window treatment can bring a lot to your home and make a huge difference in the way that your home looks inside and out. They also can help with privacy and with filtering light in. Think about your budget and what type of look you're going for. These things will help you with choosing the right type of window treatment for your home and for your room. Adding a new window treatment to your room can bring out the personality of you and the room and give you a whole new look and feeling.