3D rendering is the digital computation of images using light, texture, and camera to enhance such images. Simply put, it is a means by which images are rendered via computer software.
In a world where real estate is fast-growing, hyperrealism has become almost indispensable, it is pertinent for clients in need of 3D rendered models to be in constant and continuous communication with architectural and design studios. Also, using free 3D models from website marketplaces like Freepik can save time
It is important to note that the sole aim of 3D architectural rendering is to manoeuvre computed images (3D models) into something photorealistic thus, bringing alive their designs.
To achieve this, great software tools are needed to get the desired result. Sequel to this, here The Architecture Designs explore amazing architectural solutions in 3D rendered models. 
3D Rendering by Omega Render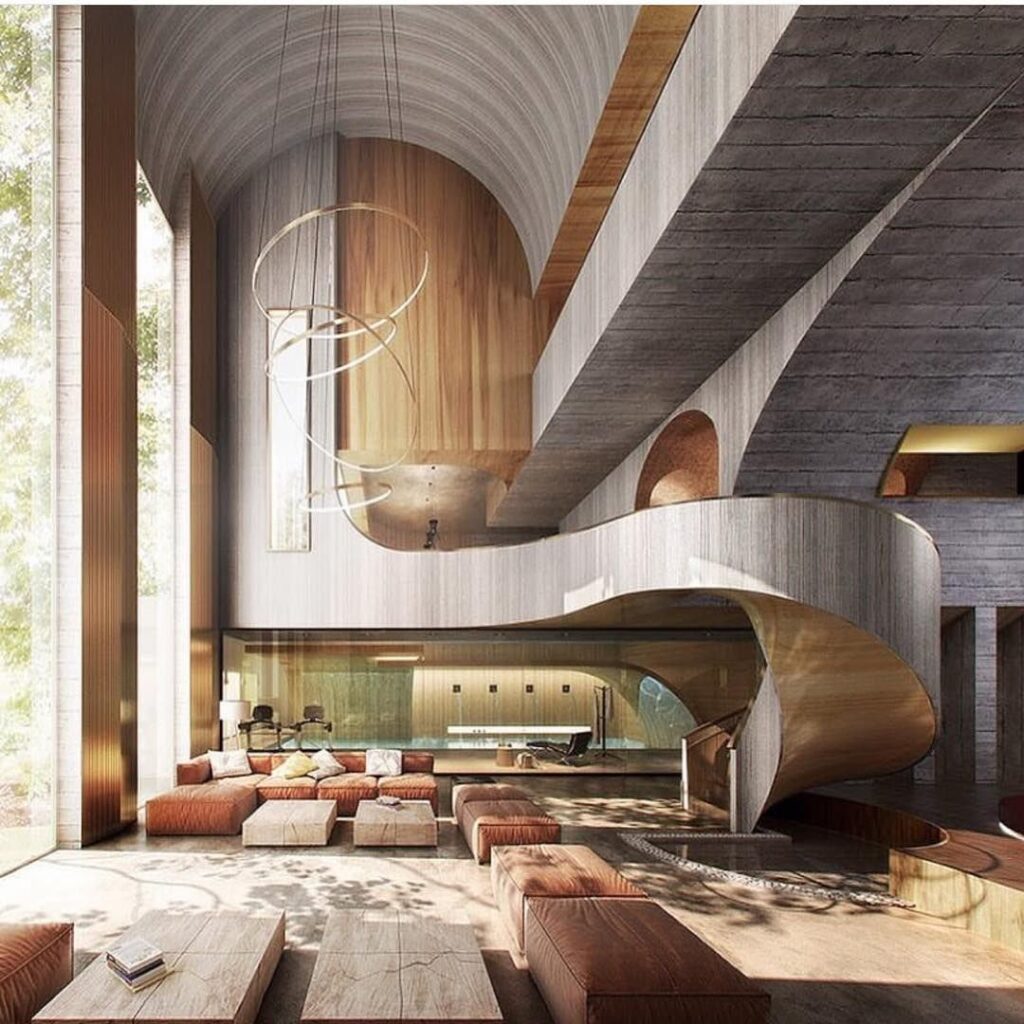 source: pinterest.com
Omega Render is one creative 3d architectural visualisation agency that specifically deals in architectural photo-realistic designs. One of its stunning designs is seen in the Triada tower skyscraper designs in Chicago U.S.
In terms of prominence and most sought-after design, the Omega Render designs are found to be an eye-catching and peculiar attribute hence, gaining an upper hand amongst other skyscraper construction designs.
Its peculiar feature is an arrangement of three volumes linked with a superstructure made of steel. Other designs include the most sophisticated apartments and big hotels making it easier to get an overview of the city.
The Omega Render team uses various software tools we will be covering today. 
Lumion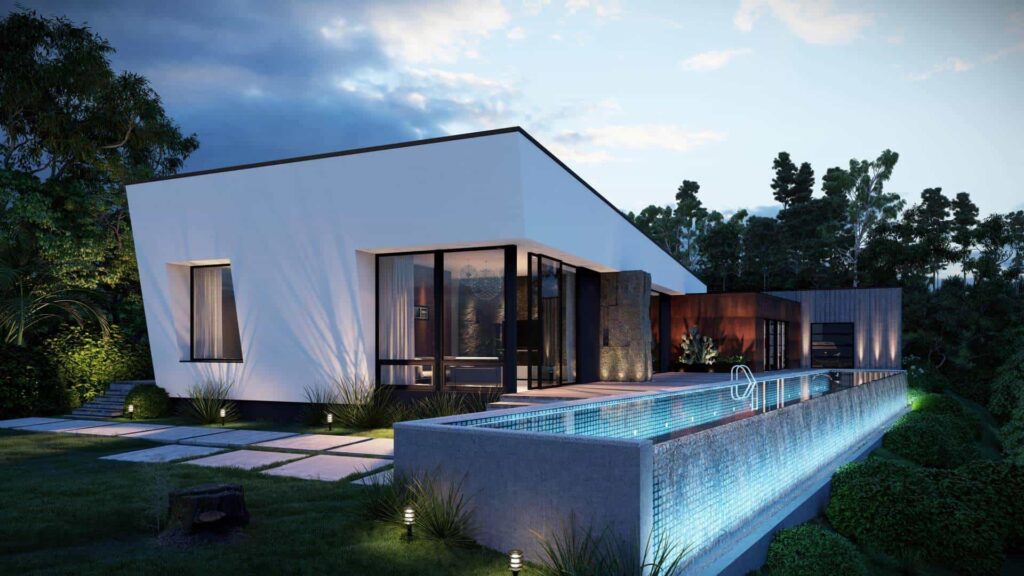 source: lumion.com
Lumion is a very strong software solution tool used in 3D rendered models. It is super swift in rendering and is capable of maneuvering 3D models into photorealistic images.
It works well with most modeling software thus making it easier and satisfactory to use. Great for use amongst amateur users like students with a unique choice of use as it grants free educational license for use.
It is required of experts to purchase a license to use its basic version and it costs $1499 while the pro version goes for $2999. However, a free trial is available; one downside is that it permits usage for only 7 days out of a month trial and the library content is incomplete, leaving out some vital information for practice.
Artlantis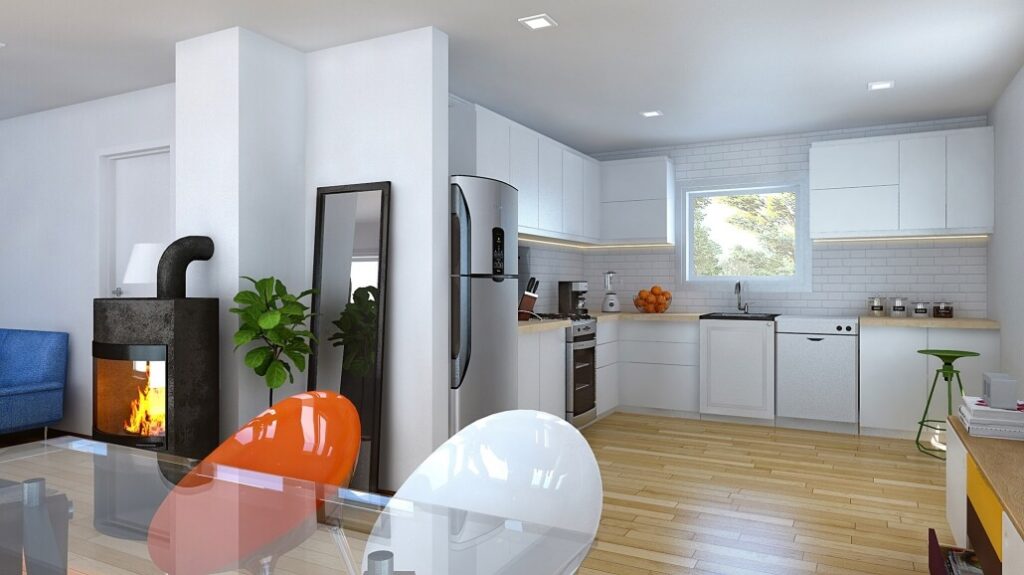 source: artlantis.com
Artlantis is one of the best architectural software solutions to use as a professional. It has a great user-interface that allows for beautiful 3D renderings.
Its illuminated materials and the interior and exterior lighting attributes enable higher chances for lightening which are appreciably good.
The Artlantis software is super swift in creating renderings because of its built-in render manager which can flawlessly settle computing load and divide equally between local devices.
Further, only two versions of the Artlantis are accessible – the high resolution still images which cost £500, and the other for developing high-resolution animations, VR objects, 360 degrees and still images. The full license goes for £990.
Maxwell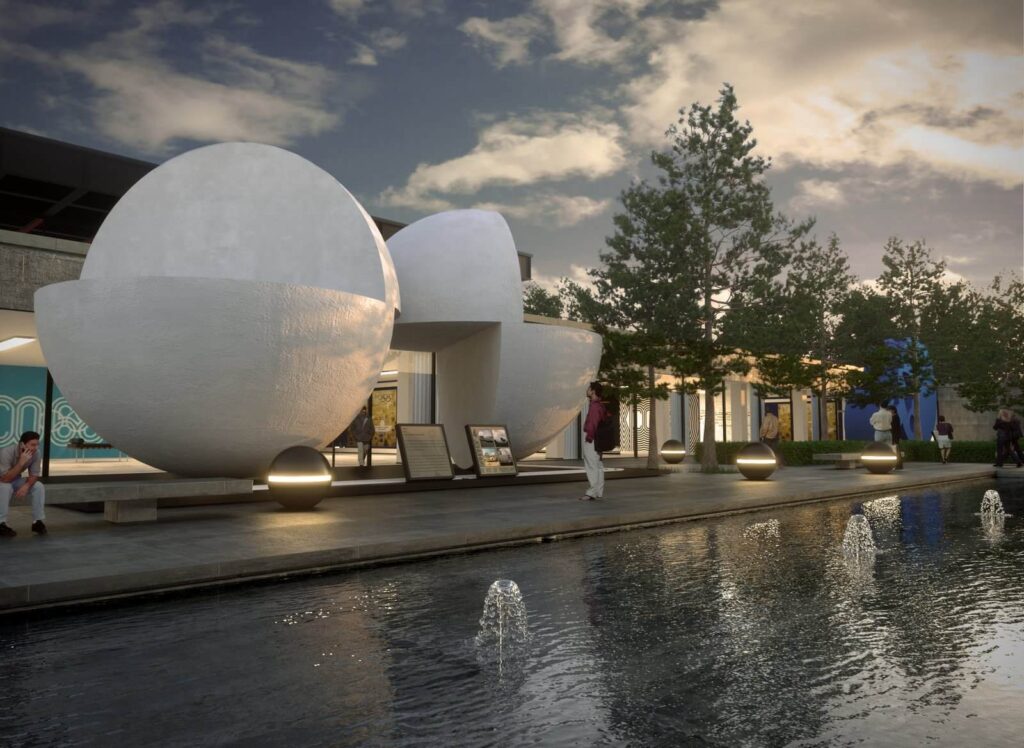 source: ronenbekerman.com
Maxwell is one powerful software to reckon with in the architectural rendering world and it is an interlaced preference amongst armature and expert architects.
Asides from having an easy user interface, some other advantages include having an unclosed source that is free to allocate and use.
This software has abundant tools and features that can be used to develop amazing photorealistic images. Not only image creations but animations too.
It is quite simple to learn its usage which is one huge reason amateurs explore it, even most professionals use it.
On the flip side, the Maxwell software responds at a slow pace while rendering. Although this may be a red flag, it shouldn't be a total turn-off because, beyond this little flaw, it is still one great software.
Blender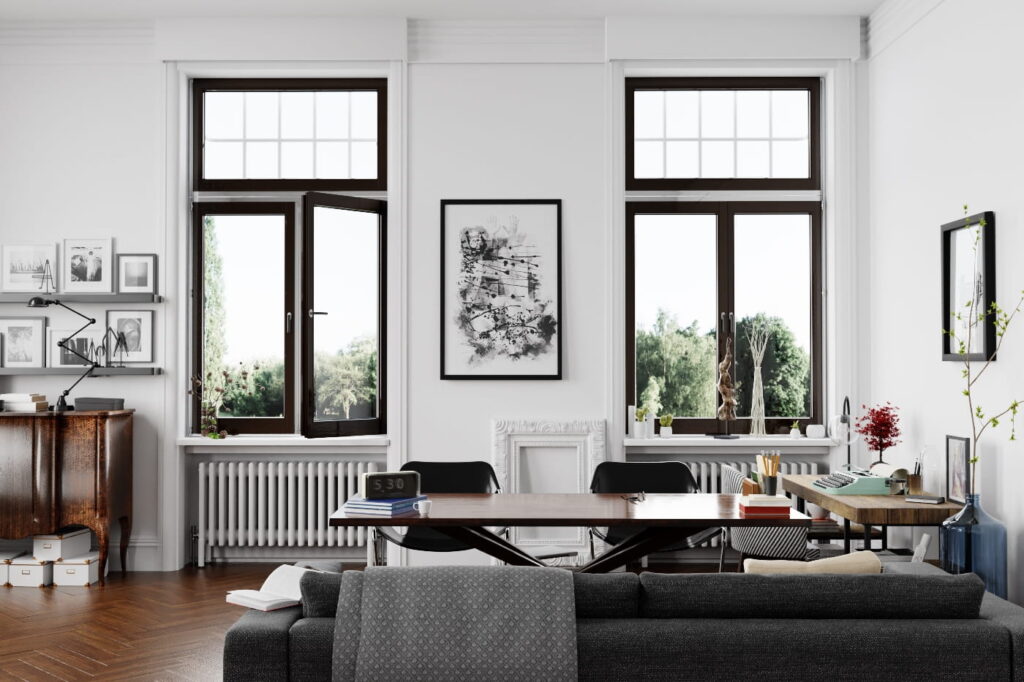 source: evermotion.org
For most architects, the Blender is perhaps the commonest software to turn to for solace in terms of 3D designs and this is as a result of it being the most compelling architectural software solution for rendering. Plus, there are no costs attached to using this software.
Just as it is in the Maxwell software, the Blender software has open-source and does not require any form of payment to grant accessibility (that is, it is free).
It is important to note that being free does not make it less competent than its counterpart. In fact, it is one of the most amazing software you can use for rendering pro bono (for free).
To make working or practice easier and fun, the Blender software has an online presence for users where helpful rendering tips are given and solutions are proffered when needed to bolster learning. This act is tagged learning curve.
Conclusion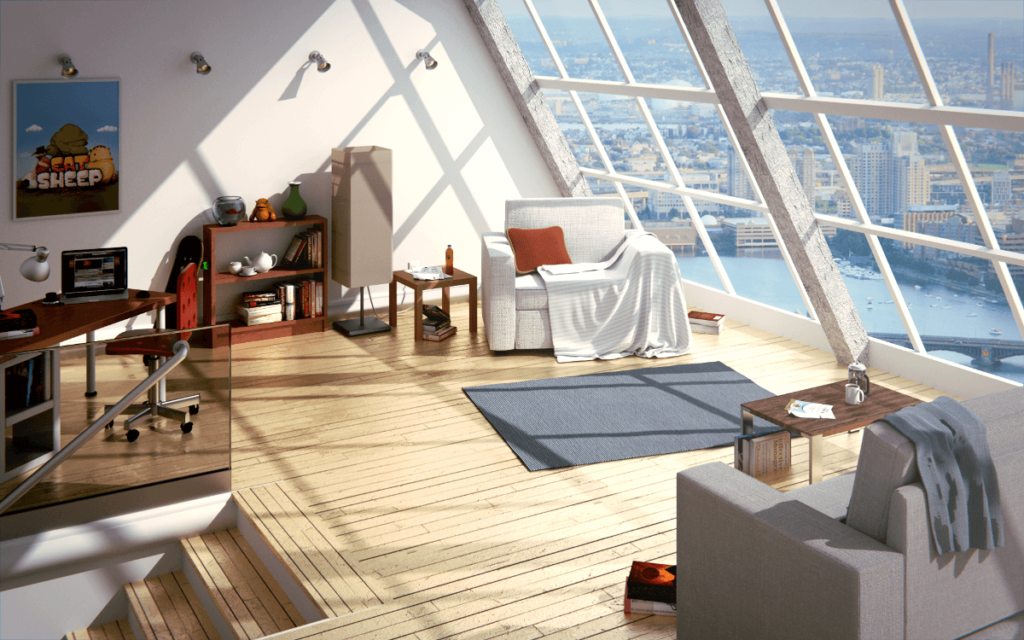 source: pinterest.com
It is indeed fascinating how architectural solutions can positively affect. As a result of its hyper-flexibility, it is maximally achievable to develop a 3D render model of anything, provided it is conceivable.
Using any of the above-mentioned architectural solutions in rendered modelling, their applications are seen to be in constant use in the real estate sector thus, allowing for a lasting impression with amazing 3D architectural visualizations.