There is this immeasurable joy we feel after we have purchased our very own house. As it is now part of our property, we undergo processes to beautify this comfortable space of ours. We experiment with different styles, identify which items can perfectly match the visual concept of the interior, and test out various architectural arrangements. While we are here, this is the best time to consider balcony railings especially if you have a terrace where you come casually to unwind or just watch the view at any time of the day.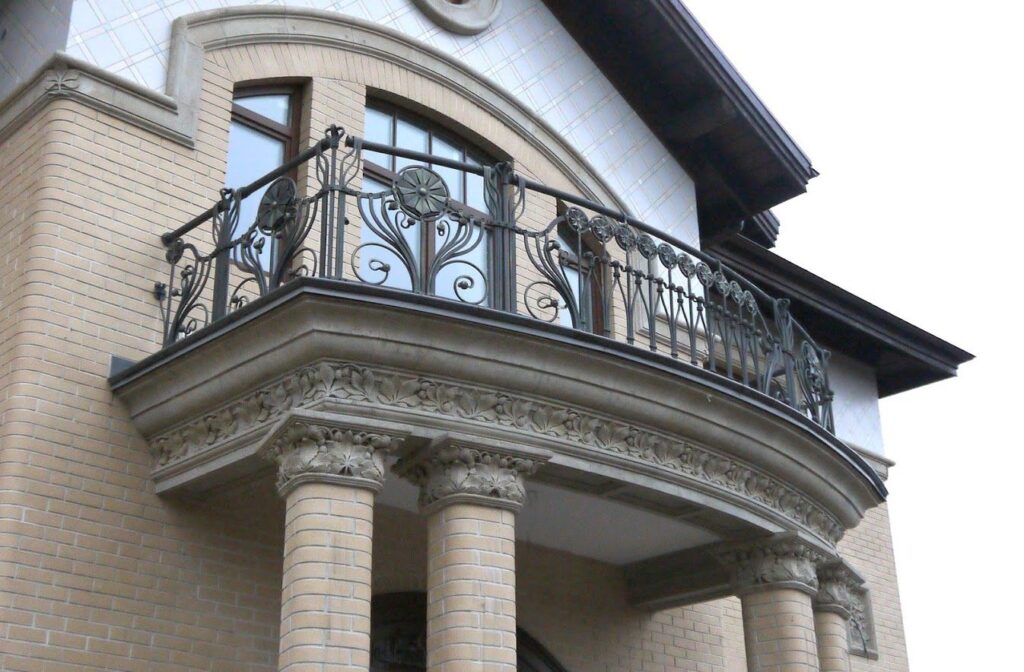 source: custommade.com
You might be wondering if there's really a huge need to have some balcony railings installed. If you are one of those people who find comfort in observing the view outside or just simply enjoying the solitude brought by the calmness of nature or the environment surrounding you, then it's time to consider having one for your home. If you're still having second thoughts, we are here to help you. This article is created to answer the questions you probably have in your mind as of this moment. So, have a go and we hope we are able to provide you with fresh insights on getting metal balcony railings.
Why the need for balcony railings?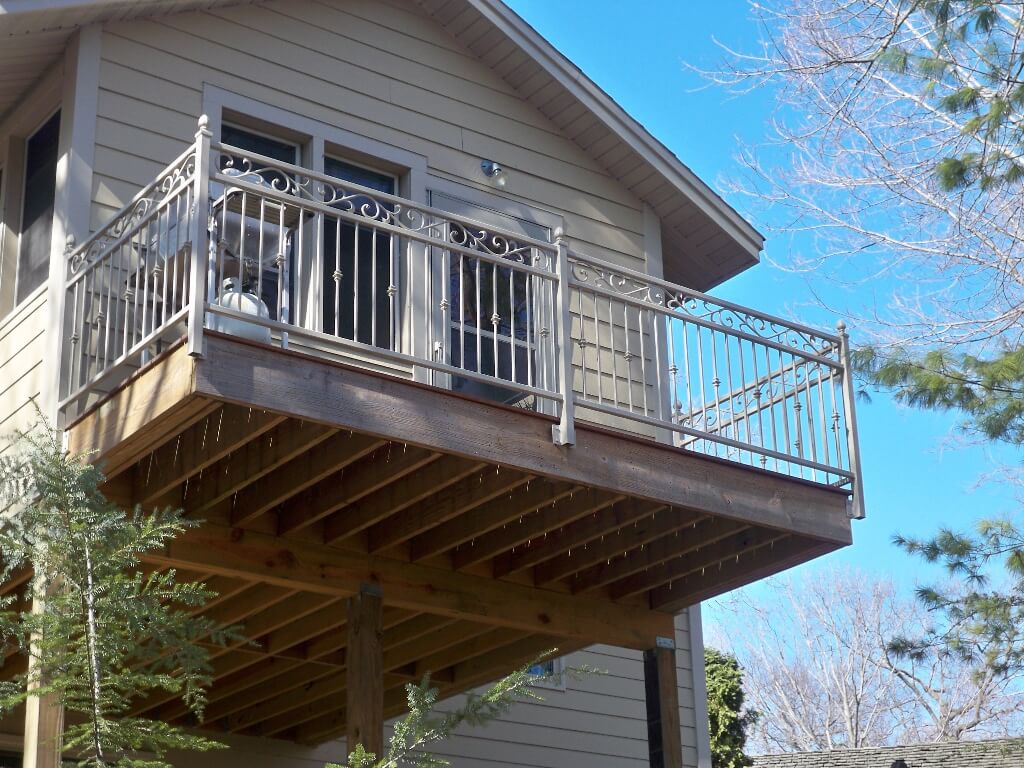 source: artisticornamentaliron.com
It is quite evident by now that balcony railings are mainly utilized for support to the base where the unoccupied space is located. However, there are still more advantages to discover about these components. With the appropriate materials and design, it can entirely transform the area into a cozy place for relaxation and even the entire facade of your house. Elements such as the overall concept and external factors like weather changes have significant roles in determining the best material for the balcony railing. However, it may be a challenge for most of us in choosing the material but among those available in the market, metal definitely tops them all
With metal as the major material, it is sure that you will be gaining several benefits from utilizing it. The sturdiness allows it to firm and not break or wear away unlike wood. Equipped with durability, it is able to last for years compared to other raw materials used for railings. As a result, this becomes the most cost-efficient option to choose because it lessens the burden of replacing the material every time. With wood, you have to deal with chipped and discolored surfaces which are obviously subject to replacement.
The money spent on countless replacements could have been invested in a more durable and strong material with guaranteed longevity. Likewise, metal can be personalized to whatever form or figure you want it to be. With the help of upgraded laser cutters and computer-controlled cutting machines, personalizing metal railings have become very detailed and precise. Whatever image or form is placed as input, the machine does the job immediately. Most metal professionals have taken a great interest in metals because of their versatility in crafting shapes of different sizes and forms without the danger of being destroyed when bent to the highest levels. In addition, the versatility also extends to it being able to be mounted both indoors and outdoors of your house.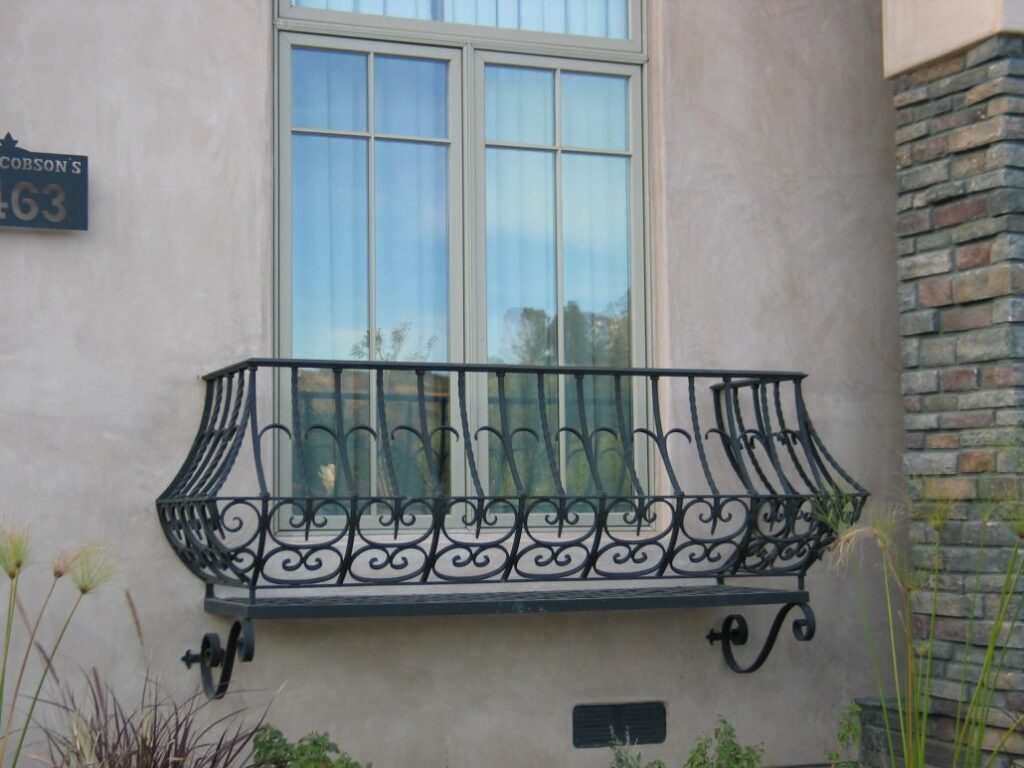 source: artmexinc.com
Less maintenance is required when monitoring the material's condition. Indeed, it can withstand almost anything – from extreme weather conditions like snow or rain to the chemical processes like oxidation. Moreover, the material is even designed to suit self-installation processes as there already ready-made railings with built-in holes and screws that are produced for do-it-yourself (DIY) assemblage of the railings.
This also helps the user in saving money to spend on additional fees for installation services. Manuals are included in these metal railing kits as a guide for you to follow each instruction. If you are experiencing difficulties with the duration of the installation process, you may contact the manufacturer to assist you.
Moving to the appearance, metal has proven itself to provide an elegant and sleek look. This material has been at the forefront of both modern and contemporary take on designing. For a more sophisticated touch, you may opt to have polished or glossy finishes. You can also have it painted with the color that suits your house interiors and for rust prevention purposes too. For a more elemental or vintage feel, there are bronze and patina finishes as options to consider as well. This selection can perfectly suit your home especially if it's filled with several plants and greens. Additionally, you are given the choice to include balusters for extra support on the bases.
Conclusion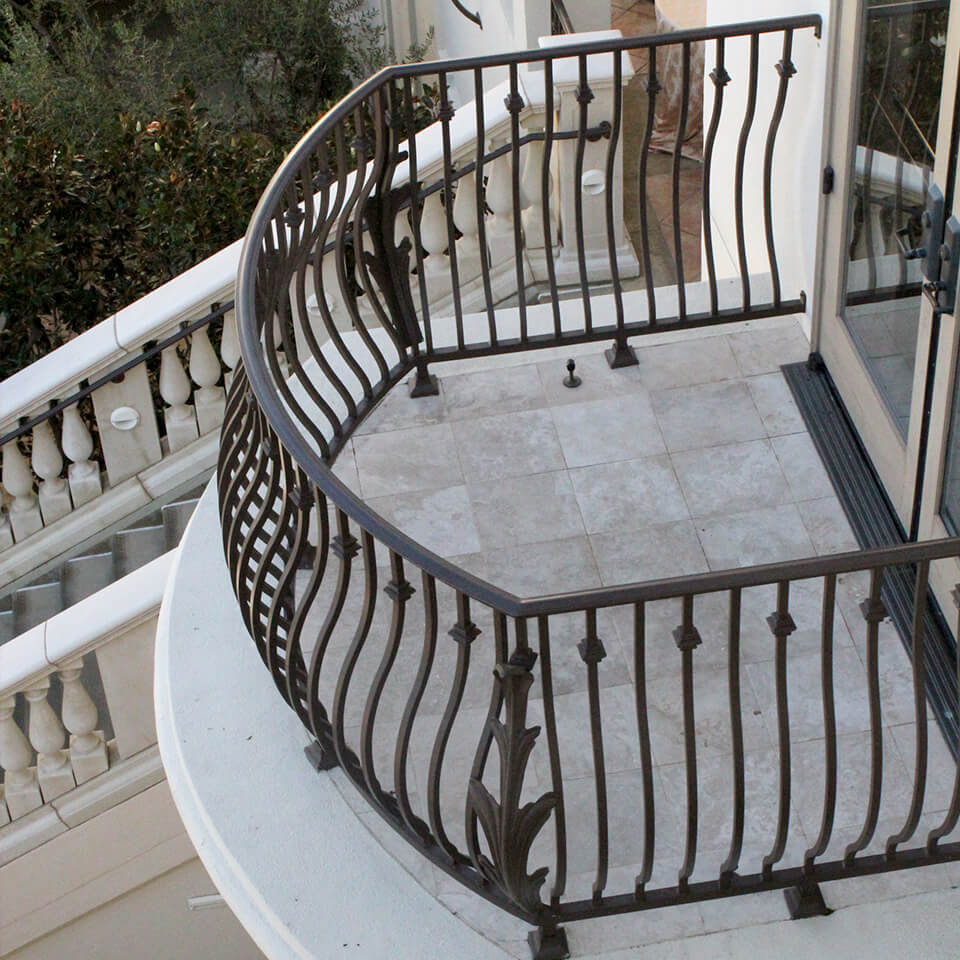 source: americanfenceconcepts.com
Metal has truly outdone itself as the main material in most products. In fact, it may be considered as the foundation of most manufactured components and infrastructures that were built for many decades. There is no doubt in its quality which also comes in different forms to cater to the varying demands of various industries. Almost everywhere you can observe that most objects were made using metals. It is the most capable material to hold even the most toxic chemicals and other elements. Therefore, the capabilities of metal are countless and it is the more reasonable choice to have it as your material for your balcony railings.
Although you may have started on a good note by having it as your material, you also have to take account of other things such as the design, size, and where to have it custom made. It is very necessary that you do your own research regarding this matter since this is quite a tremendous project to undertake that would definitely take most of your time and of course, money. Ask suggestions from friends who have already gotten their own balcony railings and conduct comparisons or contrasts over design styles.
If you get lost in the process, always go back to the layout of your home. Make it your main reference. Also, you can find inspiration online like on this website https://www.creativemetalmd.com/custom-metal-railings. Do note that this is not an immediate process, take all the time you need to ensure that you are satisfied with the final product.