If you're already having work done by a general contractor, you may wonder if you need to also hire a local electrical contractor to install new wiring, replace old wiring, add new electrical outlets, or provide other electrical services.
The answer isn't an easy yes or no. It depends on the contractor, their abilities and licensing, and your own priorities. You should also understand the difference between a general contractor (GC) and an electrical contractor. 
The information below will help you learn what you need to know to make the right decision for your job.
Consider Your Priorities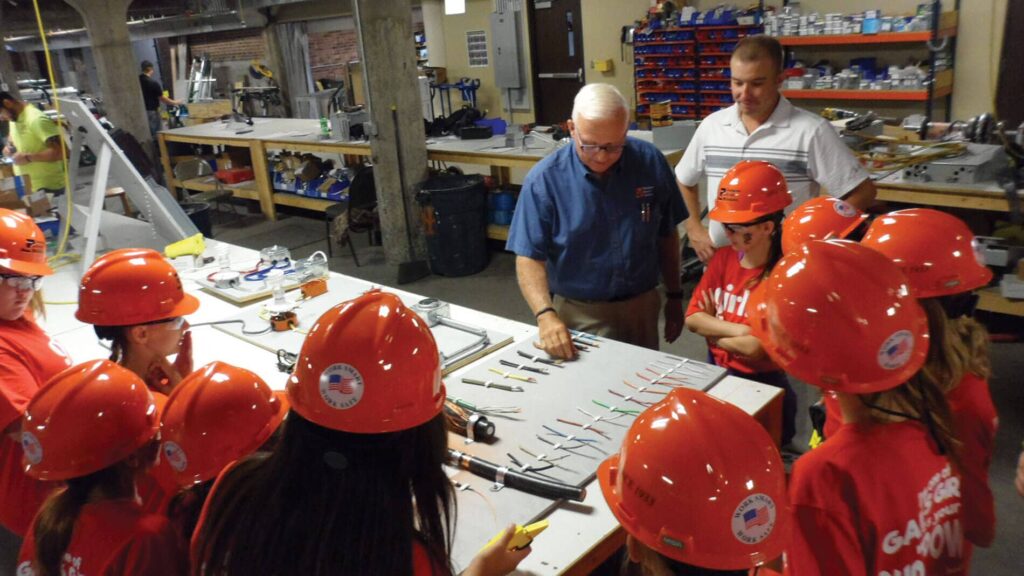 source: ecmag.com
First, you need to consider whether your safety and the safety of your family and home is worth hiring an expert electrician for electrical work. The number-one cause of fires in homes and other buildings is electrical failure or electrical problems, and the likelihood of a problem grows exponentially if work is done by an unlicensed or unqualified individual. While many people think mainly about their budget and timeline when hiring contractors, your safety and that of your family, pets, and home really should come first.
That's especially true when it comes to electrical services.
Electrical work is complicated and dangerous, and electrical contractors need a special license in order to provide services. Electrical work also requires code knowledge that is specialized for the field. Since almost all electrical jobs must be to code, most require permits and inspections. States and localities will not issue permits to contractors who do not have electrical licenses, so any work done by non-licensed contractors may not be legal. 
While simple jobs like changing out outlets or installing new receptacles can be done by almost anyone with base knowledge, insurance companies may only cover work done by licensed electrical contractors that's done to code and under a permit. This means that work done by unlicensed individuals or those not licensed as electrical contractors may not be insurable or, if there's a fire, the damage may not be covered if it can be proven that the work was done without a permit.
What's the Difference Between General Contractors and Licensed Electricians?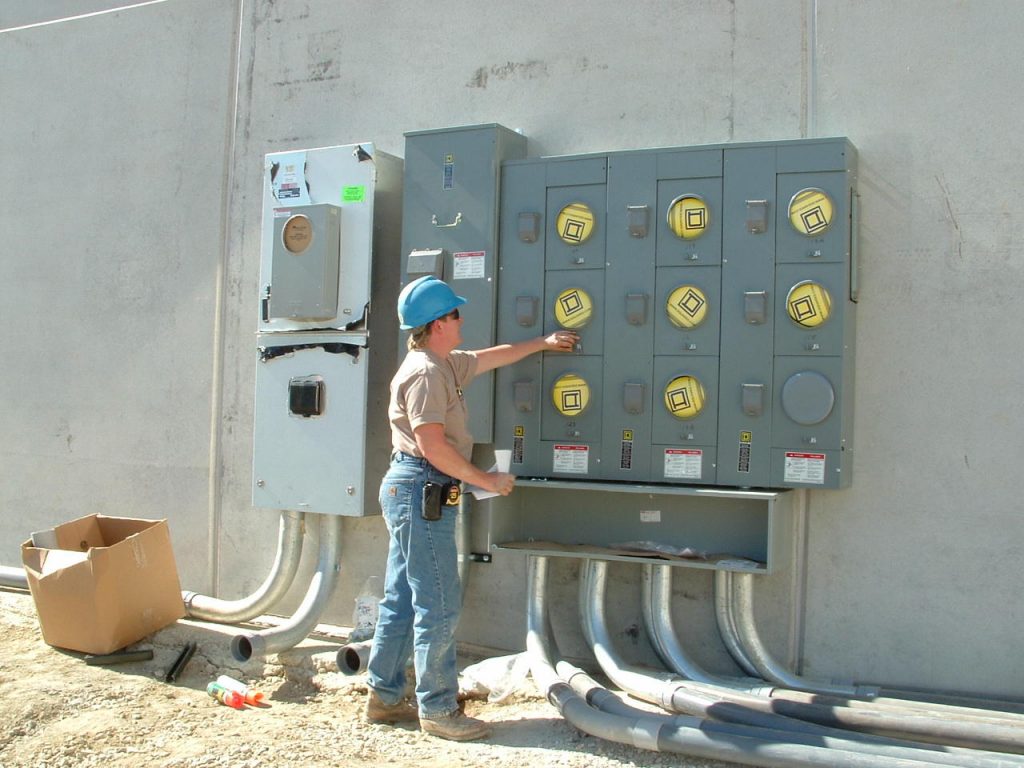 source: mustangconstruction.com
General contractors are construction experts who provide a multitude of construction services, from oversight of construction jobs to plumbing, carpentry, framing, flooring, general remodeling, and more. Many GCs also hire and supervise subcontractors, take out permits, set up and supervise inspections, and are the liaison between clients and workers on the jobsite.
Many states require general contractors to be certified, licensed, and insured. However, the size of the job can dictate whether or not the contractor must be licensed. Some general contractors may start their careers working in a specialized construction field, and some may even be licensed electricians.
General contractors are divided into different classes: Class A contractors can work on large engineering projects, Class B contractors can take out permits and work on most or all aspects of residential and commercial projects, and Class C licenses are for specialty contractors who work in narrow fields like electrical work. Generally, the higher the class, the more education and training the contractor has had and the broader the range of the work they're legally allowed to do.
Licensed electricians are electrical experts who have earned specialized electrical contractor licenses through training and testing. States have different requirements, but all electricians must serve as apprentices and have a certain number of hours of experience and hands-on training before being allowed to sit for the licensing exam. By completing their training and passing the licensing test, electricians have proven that they have the skill, knowledge, experience, and capability to perform difficult and dangerous electrical work in a way that lessens the risk to themselves, their customers, and society as a whole.
What Electrical Work Can General Contractors Do?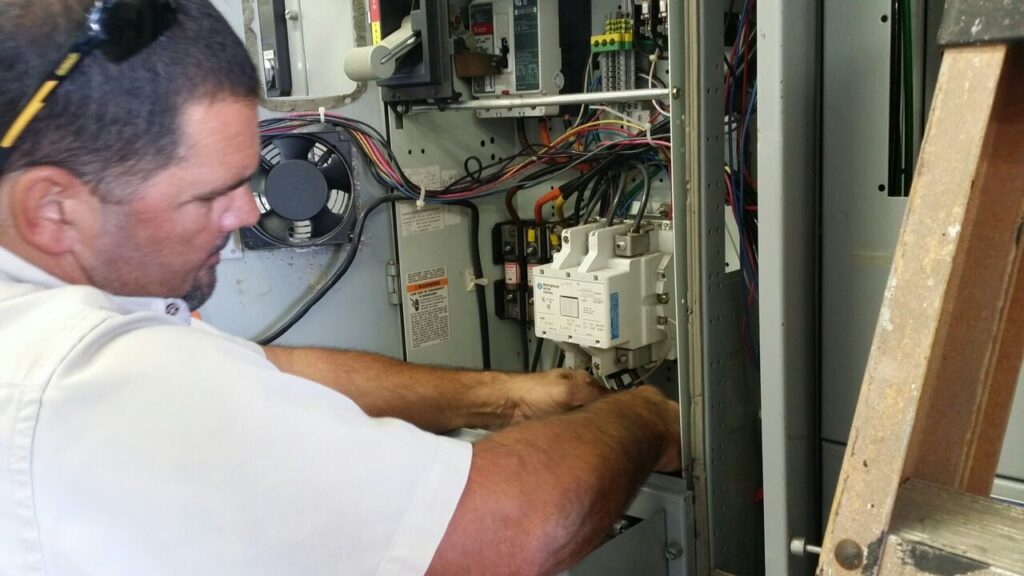 source: sheppardelectricalservices.com
Some general contractors may have more experience and may be comfortable providing simple services such as replacing old electrical switches and sockets, upgrading lighting fittings and light fixtures, and installing low-voltage circuits of 120v or below. It really comes down to what the contractor is comfortable with and what you feel safe asking them to do.
Generally, it's safe to allow GCs to work on simple electrical jobs that don't require permits. But for large-scale work, high-voltage or panel applications, or other permitted work that needs to be done to code, general contractors are not usually a safe person to hire unless they are also a licensed electrician.
For What Services Should I Hire a Licensed Electrician?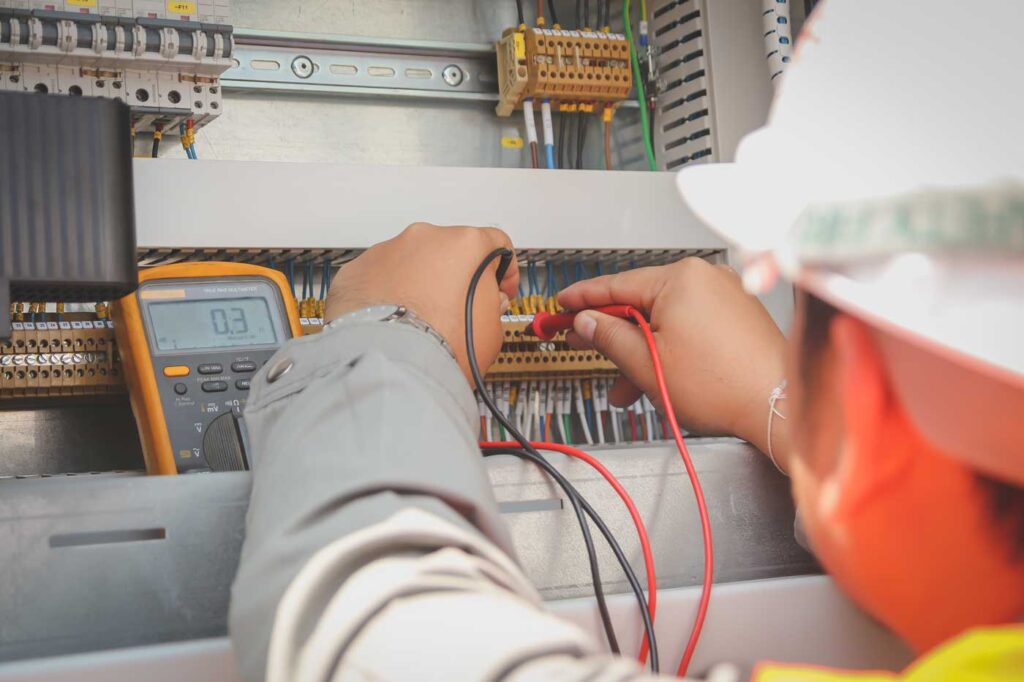 source: jeffmooreelectrical.com
When in doubt, call a licensed electrical contractor. Even for small jobs, you may feel more comfortable and safer having an expert do the work. 
Master electricians have the experience, training, skill, and licensing to do the work safely, and they should work with your area's permitting process to ensure the work is done to code. This protects you while you're living in the home and if you go to sell it. Homes with work that was done without proper permits may be subject to fines, may be hard to insure, and may not be allowed to be sold without redoing the work to current codes.
It's also more likely that master electricians will use better quality products and better installation techniques, which can mean a better end result that lasts for years. While the initial project may be slightly more expensive than what a GC or handyman would charge, the overall benefits make for a much higher value.
Certain jobs should always be left to the pros: 
Electrical panel repairs, installation, and troubleshooting

Recurring power outages

Troubleshooting for outlets and switches that don't work or spark

Repairing and preventing electrical fire damage

Rewiring buildings

New wiring for remodels, home additions, and new construction

Installation of large circuits and high-voltage systems over 120v
General Contractors Can Hire Electricians for You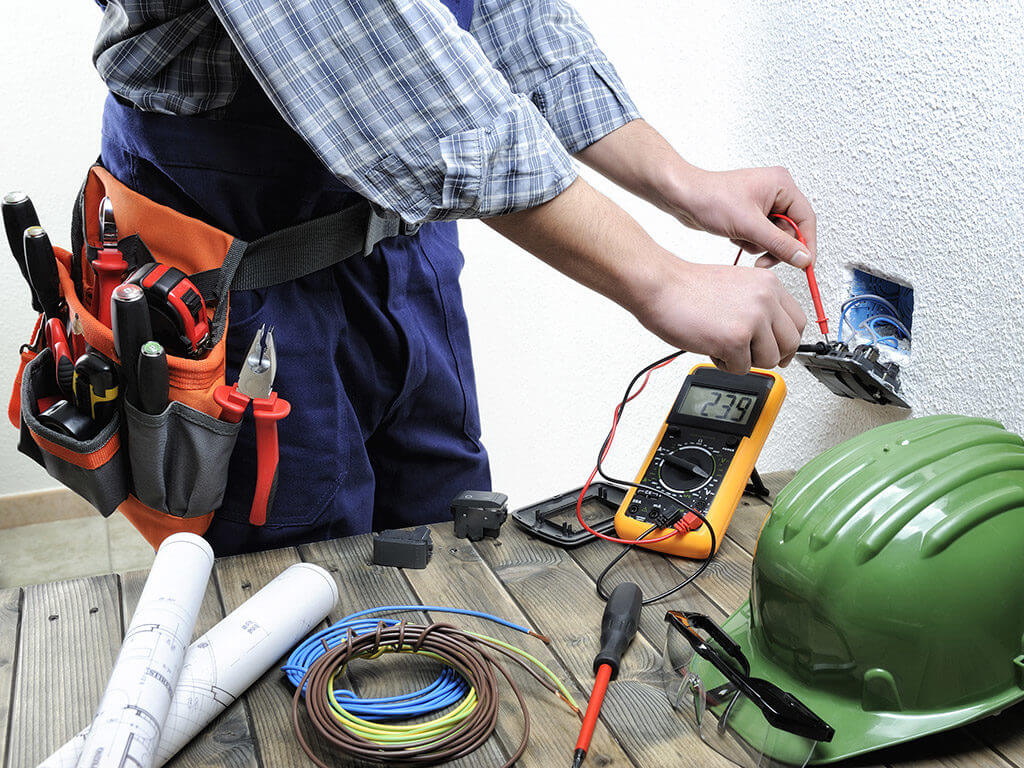 source: mistersparkymyrtlebeachsc.com
There is a middle option. If you already have a GC taking the lead on your project, they can hire a licensed electrical contractor to do the work.  That may already be part of the plan, but you should ask to be sure. Whether it's a home renovation, kitchen remodel, room addition, or new construction, your general contractor can take care of the easy items and bring on an electrician for the harder, more dangerous, or more specialty work. Asking your GC to do the hiring can help the job flow easier, and it can take some of the pressure off of you to vet and hire another contractor. Besides, most contractors know other construction experts, so they may already have a licensed electrician they work well with and that they trust.
The Final Word
Just because a contractor knows about construction and is licensed to provide services, it doesn't mean they are experts at every piece of the job. GCs may be qualified to do a lot, but unless they're also a licensed electrician, they may not have the skill and ability to provide electrical work. Instead, it's smart tohire a licensed electrical contractor  to do that work. You can trust that the work will be done right, to code, and with the best techniques to keep you, your family, and your home safe from electrical problems and fire danger caused by shoddy electrical work or inaccurate installations.